Zackstrade Review: Is it Best for Global Investing?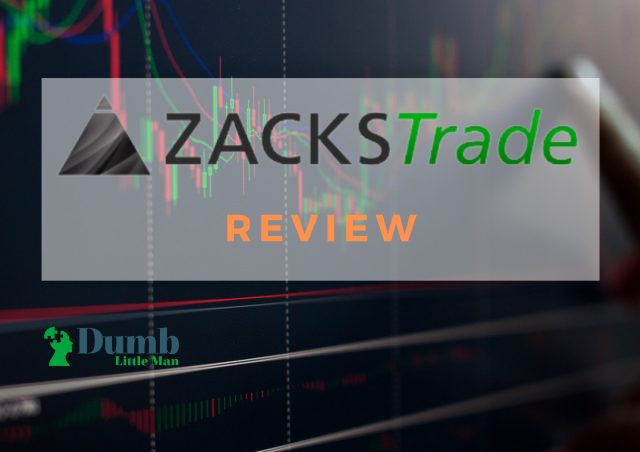 Want to jump straight to the answer? The best Stock Brokers are Tradestation and Tradier
The #1 Stocks and Forex Trading Course is Asia Forex Mentor
The financial market is a very competitive one. Money will move from one person's pocket to another, but how will it enter our pockets? We need to find an effective tool to optimize our investment. When we want to buy stocks, bonds, ETFs, Options, etc. We should choose a prestige and utility foundation. So what is the platform that can meet those standards?
Zarkstrade is that useful platform.
In this article, I will help you understand why Zarkstrade is such an important tool for investors and why you should include it in your investment toolbox.
Zackstrade Review: What Is Zackstrade?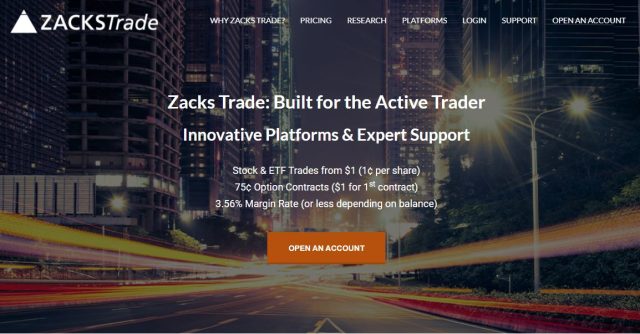 Zacks Trade was started in 1978 in Chicago, Illinois by Len Zacks (a Ph.D. scholar from MIT). Zacks investment research was the first company to aggregate analyst forecasts about a stock. This is an effective assessment tool for determining which stocks to buy or sell. In 2014, Zacks Trade – as part of Zacks Research, a discount broker was born as one of the trading platforms with the most outstanding trading features in the world.
According to the report in 2021 in the last 6 months of Similarweb, the number of traffic is more than 110 thousand. To learn about Zacks reports, there are more than 4.75 million visits. Such a high number is also because Zacks Trade also provides international trading services for stocks, bonds, ETFs, Options,…with low fees. Currently, ZacksTrade is the safest, most reliable platform and offers a wide range of possible stocks and bonds worldwide.
Furthermore, Zacks Trade clients have access to the analysis tools. Scores of technical charting options, analyst reports within the platform, trading bot and quick order execution, and a variety of order types provide for diverse order placement, research, risk analysis, portfolio modeling, and rebalancing tools.
How does Zackstrade work?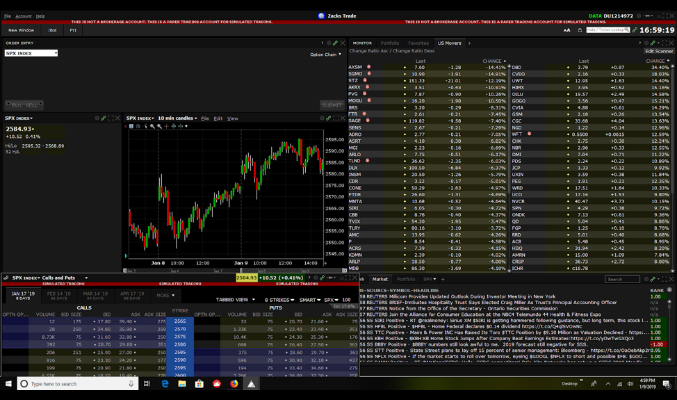 When we're going out to eat we usually look at the review on Google Reviews, Yelp, Zomato, etc. And check the stars to decide which restaurants we should visit. And Zacks Trade basically does the same thing, but instead of restaurants, it trades stocks.
Zacks Trade will only supply high-quality information and will be strictly regulated. It can be difficult to make a decision when to buy a stock, but thanks to ZacksTrade's information and research tools you can decide whether to buy or sell more easily and accurately.
What are the Features of Zackstrade platform?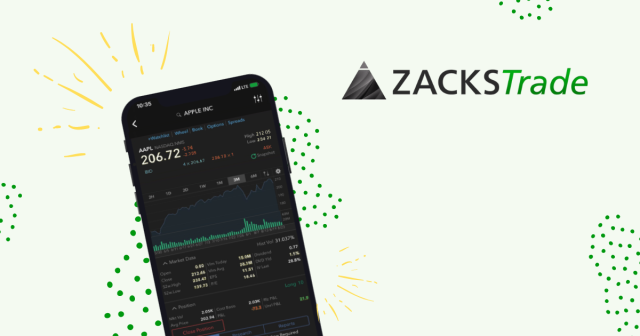 Platforms for trading and research: In the process of learning about stocks, we will be very confused with the amount of knowledge because it is too much and do not know if it is authentic, Zackstrade will provide the most accurate investment research papers. In addition to internal research articles belike independent financial advice, Zackstrade also provides research articles of other parties.
International trading: In the past, it was very difficult for us to buy shares of a company if not in that country. But Zackstrade has solved that problem when Zacksrade is available in over 200 countries with access to more than 91 international exchanges in 19 countries. International trading is thriving, and traders from over 200 countries can open an account.
Free broker-assisted trading: Transaction fees are always something investors consider, but with ZacksTrade it is different it will be free. Zacks Trade's booker assist is not a robot but a financial expert who can provide you with profound expertise and accurate market news.
Available Margin trading: to all clients and margin privileges can be requested at the time of registration. Existing clients can apply for margin rights using the client dashboard's Account Management dashboard.
Zackstrade Deposit Way: There are numerous options to deposit funds (minimum of $2,500), including wire transfers, check deposits, and automatic clearing house (ACH) connection to your bank account. This is the point of Zackstrade because not all financial brokers have such options.
Zackstrade withdrawal method: you will receive a free trade the first time you use it, and thereafter costs will apply for any consecutive withdrawals, ranging from $1 for ACH to $10 for wire transfers. (Zacks specifies how long cash must be held in an account before withdrawals can be made, which includes a four-business-day credit hold for ACH transfers).
High protection of Zackstrade: To use Zackstrade, each customer creates a unique user name and password. They also get security code devices that produce unique, random numbers each time a client signs in. Users of smart devices can utilize the HandyKey app for this purpose. the use of Secure Socket Layer makes security at Zackstrade is tighter. In addition, The Securities Investor Protection Corporation ("SIPC") protects customer securities accounts at Zacks Trade, a division of LBMZ Securities. The site's security code devices provide all clients with additional peace of mind about the safety of their personal data and money.
 Zackstrade details 3 platforms: Coming to Zacks Trade you will have a lot of options, each free trading platform offers distinct levels of features and tools:
Client portal: When you first enter the financial market, you can use the "Client Portal" to make simple transactions, provide access to account documents and balances, basic portfolio analysis.
Zacks Trader: After a period of accumulating experience, experienced traders and then you can use "Zacks Trader". This platform allows you:
Trade stocks, options, bonds, etc. on more than 90 international markets.
Creating spread orders from custom or predefined strategies make trading options easier
Users will have free report paper trade
Research capabilities include news, fundamentals, financials, analytical information, charting, and Securities and Exchange Commission records.
Customize the view to include the most important information.
Zacks Trade Pro: When you're an expert, "Zacks Trade Pro" is definitely for you. it will include features of the other two platforms, in addition to some useful features:
Up-to-the-minute global, US market, and asset-specific data and news international exchange possible
Screeners for all asset classes
Lots of technical charting possibilities help make investment decisions more accurate
Analyst reports in the platform with extensive financial knowledge
Trading bot fast and efficient order execution
Wide range of order types, research, risk analysis, portfolio modeling, and rebalancing tools
Zackstrade Pricing and Plan?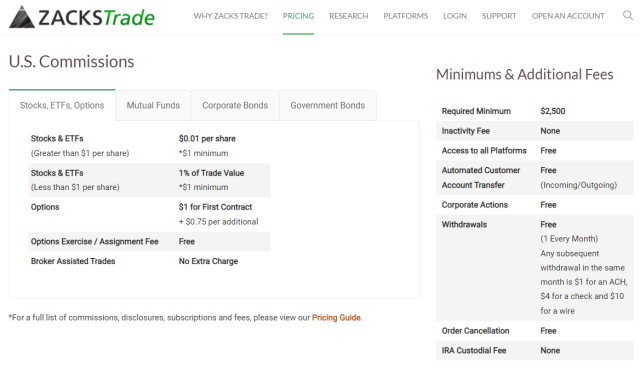 ZacksTrade has low trading fees: If you are a trader, trading fees are extremely important. Although other brokers differ from ZacksTrade only little transaction fees but accumulated over time, that amount is enormous. That's why ZacksTrade is the optimal choice for traders because the fee structure is likewise low, clear, and simple to understand.
Zacks Trade stocks and ETF trades commissions: The commissions for trading on different financial markets. In North America, the commission depends on the share price above or below $1, $0.01 per share commission for stocks above $1 share price, or 1% of trade value for stocks below $1 share price. Except in Mexico, it is 0.3% of the trade value. In Europe, the commission will range from 0.1% – 1% of the trade value. In Asia from 0.05% – 0.3% of trade value.
Trading options: You will pay $3 for your first contract and an additional 75 cents for each additional contract. There are no assignment or exercise fees on the platform. Clients are not charged an inactivity fee on the platform, and they are entitled to one free withdrawal each month.
Who is Zackstrade Best For?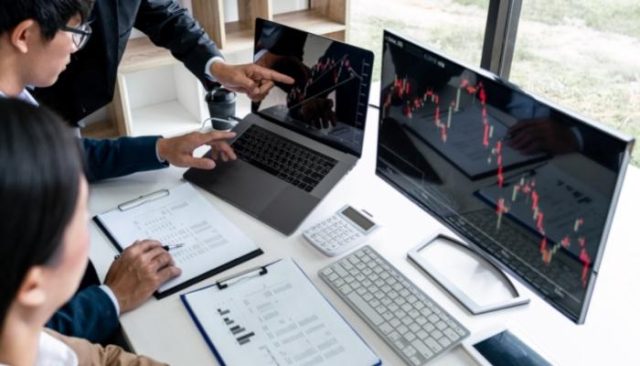 With a long relationship with investors, Zacks Trade seems to have become the most popular trading platform. Its platform is widely used by institutional investors, individual investors by the benefits it brings.
With excellent data research, cheap fees, and convenient tools, Zacks Trade is suitable for most people especially Active Traders and investors, Investors looking for human brokers, people who want options trading (The first contract is $1, and each following one is 75 cents), or Traders who are interested in trading on foreign stock exchanges. In addition to useful financial transactions, Zacks Trade also has a high quality of support services, convenient deposits, and withdrawals.
Zackstrade Pros and Cons
Pros
Stock trading costs – One cent per share, with a $1 minimum.
No Fees of Zacks Trade Account (annual, transfer, closing, inactivity).
Trading platform: 3 platforms from new investors to experts.
Tradeable in many countries (Almost all stocks, bonds, etc. that you want to trade are available on Zackstrade exchange).
Free human broker-assisted trades who have a wealth of knowledge.
·Tradable securities: Stocks, Corporate Bonds, ETFs, Trade Options, etc.
Zacks investment research is excellent because it has passed rigorous tests before going public, which provides reliable transparency.
If you have any problems, the customer support team is always ready to take care of you enthusiastically.
Zacks Trade margin rates are low, which saves a lot of money for investors.
You have access to a maximum of 20 free study subscriptions and many more premium subscriptions.
Cons
High account minimum to open an account ($2,500)
Don't have no-transaction-fee mutual funds
Not forex, precious metals, futures, or cryptocurrency availability but stocks, bonds, ETFs, Options,… are enough in your portfolio.
Zackstrade doesn't have a demo account but new traders needn't be concerned because skilled advisers will assist with all trades until a level of trust is established.
Zackstrade User Experience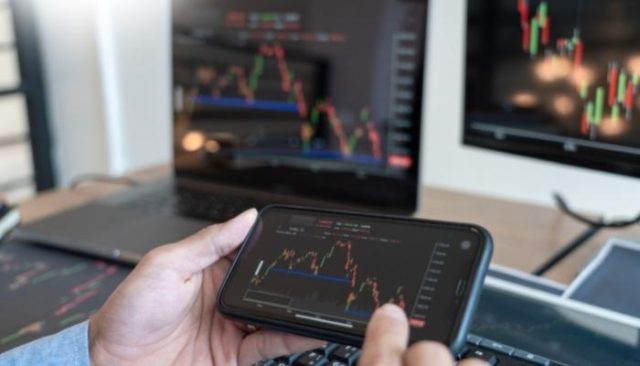 When using Zacks Trade all users offer good feedback ranging from quality brokerage services to support attitude. If you have any questions about the product, the customer support team will gladly answer or have a transaction error that will be handled quickly by the technical team.
The quality of Zackstrade is always appreciated because it offers numerous advantages over other trading platforms, making trading simple and efficient. if you're a beginner don't worry because opening an account is very convenient. Moreover, Zacks Trade's website interface is not cluttered, providing a good user experience. The mobile app is a handy trader app because of its easy-to-use, eye-catching interface, accurate data updates, and the necessary tools for transactions.
As a reputable broker, Zackstrade is trusted by many people, so the liquidity is high, your ability to match orders will increase and save a lot of time, easier and don't have to deal with fluctuations in price movement.
To constantly help people know about this useful tool, the Zacks Trade offers Trading Stocks, Options, and ETFs for as low as $1 per order, as well as free trades broker support over the phone. (This is the "Trade for $1" campaign. This allows traders who deposit within 60 days to trade for as little as $1 per transaction for the full year).
Zackstrade vs Competitors
1. Zackstrade vs Tradestation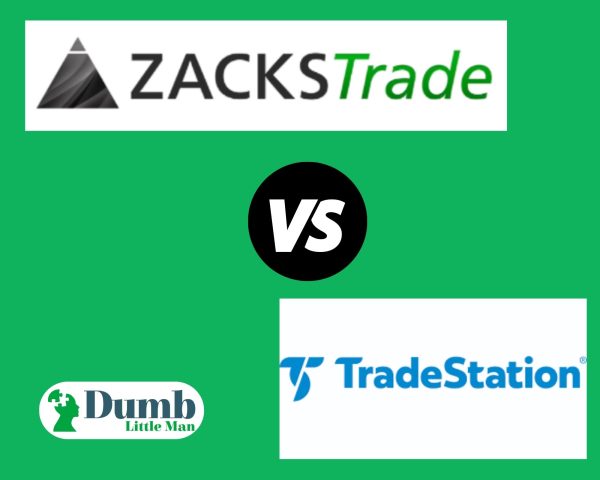 The platform and fees are going to greatly affect the investment. Understand that both Zacks Trade and TradeStation have excellent web/mobile free trading platforms and low trading fees. However, TradeStation has mediocre customer service which makes the customer experience bad. Inconvenient deposit and withdrawal is a minus point, think if one day you need money urgently but Tradestation's system is too cumbersome and slow, it will cause very heavy consequences.
2. Zackstrade vs Interactive Brokers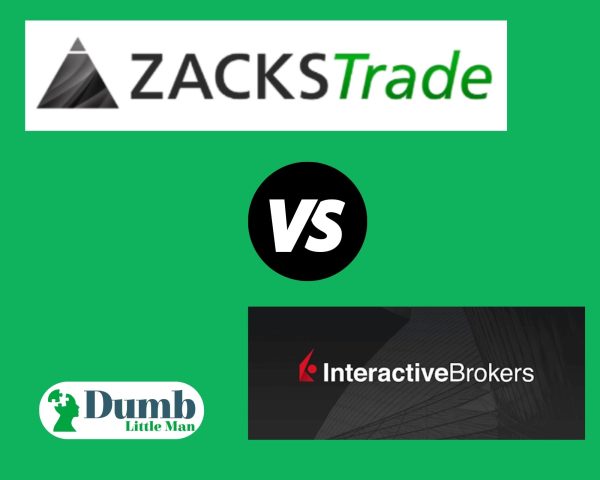 Customer support is an extremely important factor when choosing an investment tool. According to customer feedback, Interactive Brokers have inadequate customer service. Also, InteractiveBrokers has a complex desktop trading platform, which is baffling for newbies. But in return, there is a trading fee as cheap as Zacks Trade.
3. Zackstrade vs Tastyworks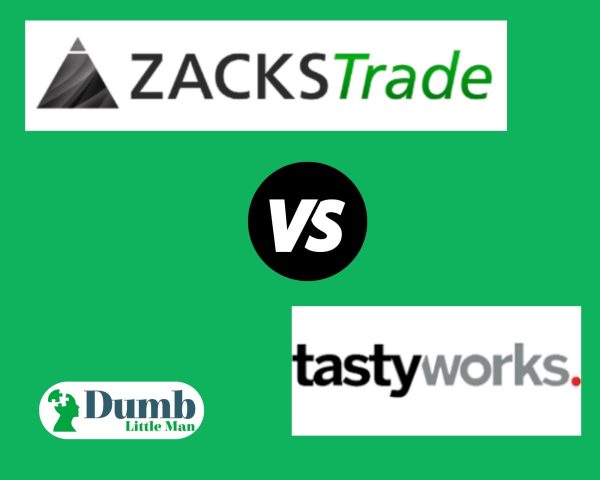 Investors are always concerned about transaction fees; nevertheless, both Zacks Trade and Tastywork can be resolved. Their platform offers simple interfaces that make it easier for inexperienced traders to trade. But, Tastywork has a less diversified market and products than Zacks Trade and Tastywork's Withdrawal time is also longer.
Conclusion: Is Zackstrade really the Best for Global Investing?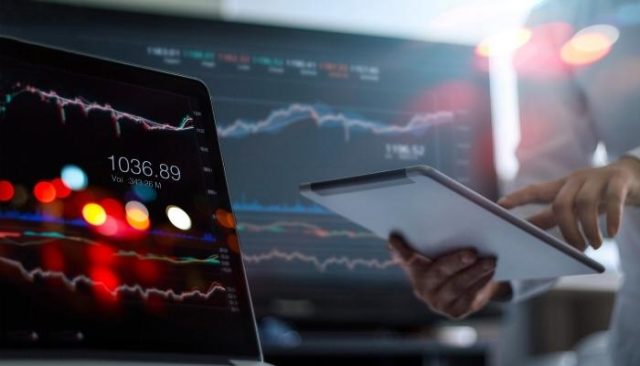 Investing is a long journey, thus you must select a platform that will accompany you guys from newbies to advanced traders. That platform must have many elements to meet your requirements from product quality to care service. In many ways, Zacks Trade is the most suitable and perfect platform for finance investing can do that.
True to their slogan: "Our Research – Your Success", Zacks Trade has been constantly developing its products to give customers the best experience and get the most profit. This is why Zacks Trade is highly rated by Benzinga, Nerdwallet, Cosnsumersadvocate, etc.
Zacks Trade provides a lot of offers excellent, accurate summaries from which to choose which stocks to buy or sell. And investors will not have to worry because Zackstrade's transaction fees are very cheap. Eye-catching Zacks trade's website application and platform, full of useful tools, diversity of trading securities for clients to choose from.
When you use Zackstrade, you have a pleasant experience because it will be taken care of by the enthusiastic staff. In addition, it also addresses the imperfection of other trading platforms that help international investors can worldwide trade.
Zackstrade FAQs
Is Zackstrade Safe and Legit?
Zacks Trade is completely a Safe and Legit trading platform. ZacksTrade's parent business, LBMZ Securities, is regulated and licensed in the United States. The Securities Investor Protection Corporation ("SIPC") protects customer securities accounts at Zacks Trade, a division of LBMZ Securities. Some of the most reputable review sites, such as BrokerageReview.com and Nerdwallet, have given the site high marks.
They use many methods to increase safety are Secure Socket Layer (Zacks Trade secures the connection between your computer and Zacks Trade with 128-bit SSL encryption). Logoff on its own (You will be automatically logged out after a specified period of inactivity). Attempts to Login Failed (Zacks Trade blocks account access after a specific number of failed login attempts).
Is Zackstrade subscription worth it?
Zackstrade subscription is totally worth it because you will experience the highest quality services: low fees, excellent data retrieval, quick information updates, etc. That is why Zackstrade has always been referred to as "the most robust trading platform" or "one of the top investment platforms" by institutions and individual users. In addition, you will also receive 20 free study subscriptions and many more premium subscriptions.
Is Zackstrade safe for bank account?
Zackstrade is completely safe for bank account because will not provide information to third parties. All your information is kept confidential. The site's security code devices provide all clients with added peace of mind about the protection of their personal data, and it also allows Zackstrade can offer withdrawal limits on a daily or weekly basis. This will reduce the risk of your money being taken from your bank account.