5 Best Technical Indicators For Day Trading in 2023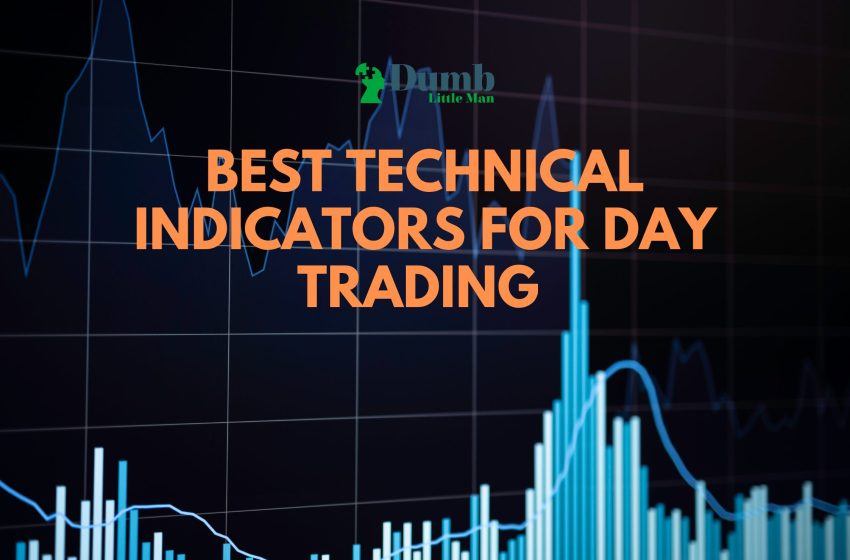 Want to jump straight to the answer? The best forex broker for traders is Avatrade
The #1 Forex Trading Course is Asia Forex Mentor
Day trading, also known as intraday trading, is not easy. The volatile nature of the market means that the trader needs to be careful when executing the trades. He or she needs to have the right information beforehand to turn intraday trading into a successful venture.
Part of that all-important information comes from the technical indicators that enable intraday traders to perform technical analysis. Intraday traders will use these technical indicators such as Bollinger Bands and Relative Strength Index to gain information on the market such as volatility, and market trend reversals, as well as picking entry and exit points.
Not just any indicator will do though. Only the most reliable and most accurate intraday trading indicators should be used in intraday trading. And that is the subject of our discussion here today.
If you are not familiar with technical indicators for intraday trading, or even if you are a seasoned trader who is looking to sharpen his or her skills, you will never go wrong with the Asia Forex Mentor Trading Course. And to take us through the course, we've got Ezekiel Chew to take us through the course.
Ezekiel is a world-renowned forex trading mentor and trader and is the developer of the Asia Forex Mentor Trading Course.
Top 5 Intraday Trading Indicators
The best trading indicators for intraday trading, allow traders to make minor tweaks and adjustments to get the most reliable feedback from them. However, if you are new, just it is still completely fine to use the indicators as they are.
Avoid using just a single technical indicator. Each type of technical indicator will provide you with certain information. Using a combination of technical indicators provides you with an all-rounded view of market sentiment.
#1. Moving Averages (MA)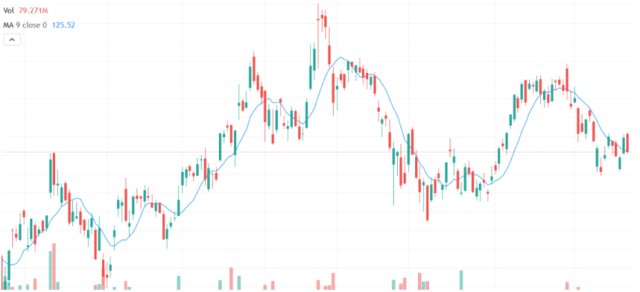 The moving average is a commonly used indicator that draws a line on the price chart. There are multiple variations of the moving average which include The EMA and the MACD line. Many professional traders will consider the moving average among the top best technical indicators that you can use. There is a lot of information that the moving average can provide you which makes it a versatile indicator. Some of this information includes potential reversal points, where t place stop loss and where to place talked profits, as well as price movement.
#2. Moving Average Convergence Divergence

There is no talking about moving averages without touching on the Moving Average Convergence Divergence(MACD). It is also considered by many traders among the best technical indicators for intraday trading. It displays a row of bars at the bottom that shows the changes in momentum as well as lines of the price chart that come close together when the momentum has dropped and expands when the momentum has increased. It is not hard to see why the MACD line is a favorite of many traders.
#3. Bollinger Bands (BB)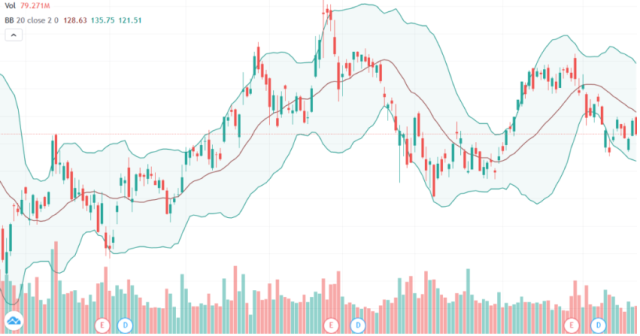 Bollinger Bands look similar to the MACD. This intraday indicator has three lines on the price chart as well as bars at the bottom of the chart. The price often remains the two outside lines. How they expand or contracts tell you about the market's volatility. The bar chart at the bottom also tells you about the volatility.
#4. Relative Strength Index (RSI)

Another versatile and highly useful intraday indicator is the relative strength index rsi. This one tells you about the momentum of the price using a single line that starts from 0 to 100. It also shows the 30 to 70 region. When the price goes above the 70 regions, then chances are it is overbought and will reverse. The opposite is also true. When prices go below the 30 region, it is overbought and will turn back to the upside. There are traders who will use the Relative Strength Index to judge the position of the trend.
#5. Stochastic Oscillator

The scholastic indicator is considered one of the best intraday trading indicators there is. This is owing to its accuracy. You can tell when the trading instrument or stock has reached overbought and oversold conditions. The stochastic is similar to the Relative Strength Index and other moving average indicators only that the overbought line is at 80 and the oversold is ta 20. To use the stochastic indicator, wait until the two lines are in the overbought or oversold areas and wait for them to cross.
Making the Most from your Indicators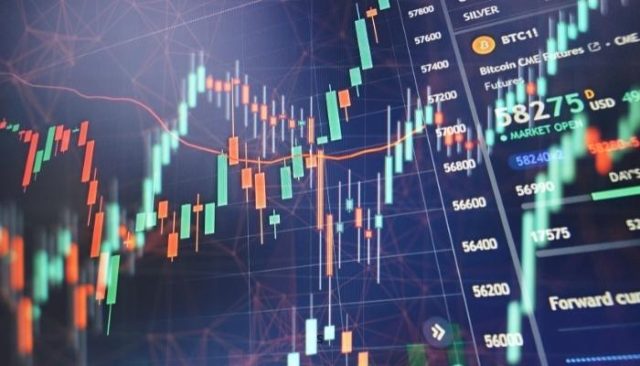 The indicators that you choose to use for your intraday trading will only be as good as your skills as a trader. Simply put they can only get you so far. The results you get from your trading and using the technical indicators correlate with your skills. If you have been having a hard time using the indicators in your forex trading relax. If it were easy everyone would be doing it, you are not alone.
The reality of things is that nobody will tell you about what it takes to become a forex trader and how challenging it can be. The idea of making a lot of money in forex lures traders into making rash decisions and risking too much than they should. Many traders who are just starting out will put all their money in a single position only to end up losing it all.
Truth is that there are some important factors that you need to keep in mind if you are going to succeed at intraday trading.
First off, start by gaining useful information. Information will mean the difference between becoming a successful trader and failing. There are two major sources of information available to every trader. The first is through technical analysis and indicators. The second is through external sources such as news and community forums.
It is also important to note that trading is not easy and will take time. No matter how many technical indicators you place on your chart, you will need time to develop your skill. Simply put, be willing to develop your skill. There are no shortcuts so be willing to learn the hard way
Talking about money, never trade money that you are not willing to lose. If your initial capital is small, there is a good chance that you will not be able to make a lot of money. And this is even with leverage. Many novice traders are tempted to take large positions in order to make a lot of money quickly. However very often it goes against them.
One thing to always keep in mind with intraday trading is that even if you get a great and proven trading strategy, this is still not a guarantee of making consistent money in the markets.
With this in mind then it makes sense to make peace with the fact that losing money is part of the game. This is why you should only invest money that you are willing to lose. In this way even if the trades don't go your way, and you lose your capital investment, your overall financial position is not affected.
Best Forex Trading Course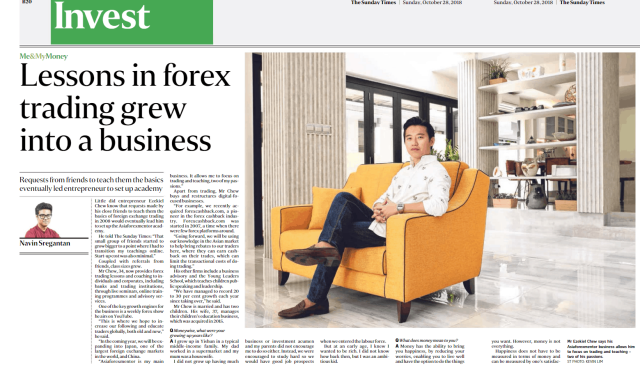 If you are just starting out trading forex or you have been trying to trade successfully for a while but with no luck, you may want to check out the Asia Forex Mentor Trading Course. The legendary Ezekiel Chew, a world-renowned trader and forex mentor who has trained everyone from retail individual traders to large banks and financial institutions, developed it.
Ezekiel is known for making 6 figures per trade using the methods in the trading course. These are backed by mathematical probability.
The Asia Forex Mentor one core program is a complete program that is divided into 5 main sections. It is ideal for every lever trader from beginner to advanced.
| RECOMMENDED TRADING COURSE | REVIEW | VISIT |
| --- | --- | --- |
| | #1 Forex, Crypto and Stocks trading course. Ranked most comprehensive by Investopedia and Best by Benzinga. Free to Try! | |
Best Forex Brokers
Broker
Best For
More Details


Best Overall Broker
Read Review




securely through Avatrade website
Broker
Best For
More Details


Intermediate for Non US Traders
Read Review




securely through FXCC website
Conclusion: Putting the Most Accurate Intraday Trading Indicators to use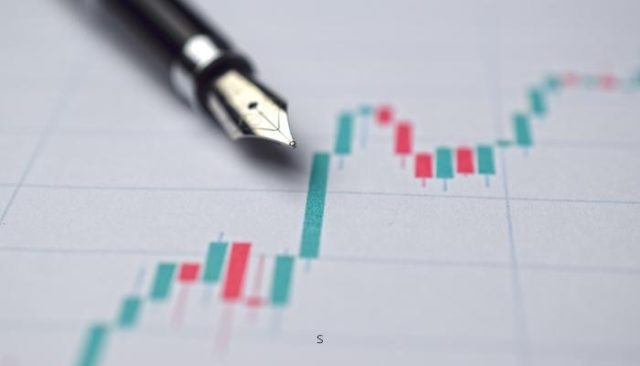 If it's your first time, it is advisable to put in the time needed to become familiar with the market. Sometimes the sheer amount of information may cause you to feel overwhelmed. This is especially the case when you start learning more and testing out the indicators. While you may want to learn using the free articles that you are going to find online, these can only help you so far
Instead of going it blind, you can always try out the Asia Forex Mentor one course program. Those who have used it have given back impressive feedback. The one core program is ideal for professional traders as well independent traders.
Have a look at the five-part trading system course series. This one is free and contains enough information to help improve your trading. Among other things, you will learn profitable trading strategies, and how you can utilize the most accurate intraday trading indicators.
| RECOMMENDED TRADING COURSE | REVIEW | VISIT |
| --- | --- | --- |
| | #1 Forex, Crypto and Stocks trading course. Ranked most comprehensive by Investopedia and Best by Benzinga. Free to Try! | |
Intraday Trading Indicators FAQs
What is the most accurate trading indicator?
There are many technical indicators available such as average true range, commodity channel index, on balance volume indicator etc. A successful trader knows to pick only the most accurate of these. Filling your trading chart with many different indicators will only lead to confusion. Some indicators perform much better and provide much more accurate reading than others provide.
There is no one indicator that performs the best. However, indicators such as the Relative Strength Index, stochastics, MACD, and moving averages have been proven to provide reliable signals.
How do I use intraday indicators?
First off start by only adding a few intraday indicators that you need. Adding too many will only lead to confusion. Secondly figure out what type of information each indicator provides. For instance, the moving average is a trend indicator that shows you the directions of the trend and if it is likely to reverse. You can also identify a weak trend.
Take the information from the indicators and use it in conjunction with price movement. Also don't rely on a single indicator and don't rely on just the technical indicators. Also, use other information such as news to make a decision.
| RECOMMENDED TRADING COURSE | REVIEW | VISIT |
| --- | --- | --- |
| | #1 Forex, Crypto and Stocks trading course. Ranked most comprehensive by Investopedia and Best by Benzinga. Free to Try! | |
Like this Article? Subscribe to Our Feed!
Wilbert is an avid researcher and is deeply passionate about finance and health. When he's not working, he writes research and review articles by doing a thorough analysis on the products based on personal experience, user reviews and feedbacks from forums, quora, reddit, trustpilot amongst others.