9 Budget-Friendly Ways for A Striking Accent Wall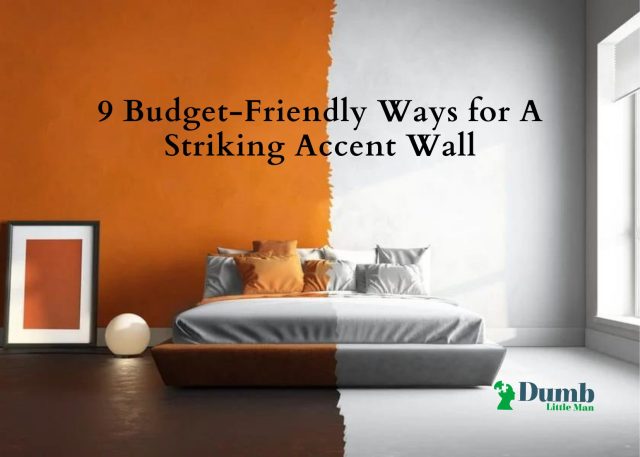 Why do people choose accent walls?
The answer is pretty simple – because it attracts your attention and stands out from the rest of the room!
A wonderful concept is to highlight a particular wall so that it stands out from the others and provides a burst of design to the space. When it comes to adding something distinct to a room, a feature wall makes a lot of sense because it only demands the prominence of one wall.
If you paint an entire room in the same shade or pattern as the rest of the house, it will look pleasant with that synchronization. However, if you go with Accent walls, they give your space an exceptional decorative flair that remains missing from other styles. Accent walls add brilliant colors, designs, and intrigue to highlight their space. There are also specific tiles called Accent tiles that give you the chance to make your space immensely fashionable with their unique patterns and designs.
While creating a custom wall for your home may sound expensive, the latest technological advancements have significantly reduced the cost and effort of setting up such entities.
In that light, here are some stylish ways to create an accent wall and customize your space.
1. Painted Wall or Mural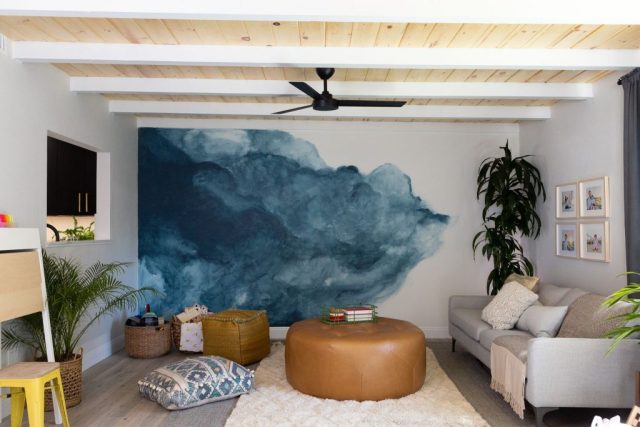 Why stop at just a different shade of color when you can do so much more in the same realm! You can always go for patterns on the paint like spheres, stripes, floral, or even murals. If you are a person who highly admires art and wants to include art into the home décor in any way possible, a mural accent wall would definitely be your best foot forward.
Note: A mural is simply a piece of artwork directly applied to the wall like wallpaper.
2. 3D Tiles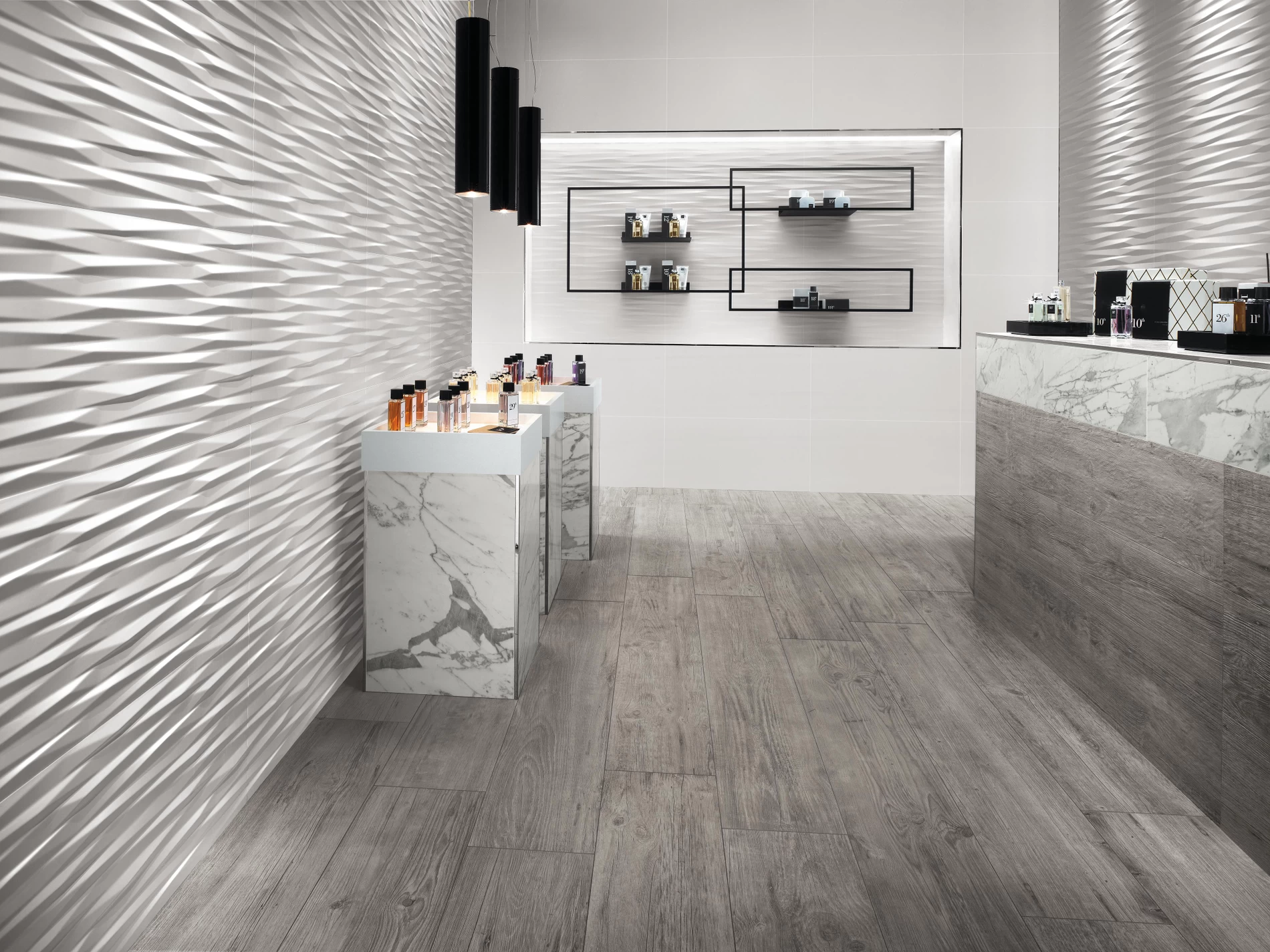 Go a step ahead and opt for longevity and durability by opting for premium quality 3D tiles. With multiple options in every possible tile type or pattern, 3D tiles would be an absolute fit for an accent wall. The best part? 3D tiles can be used on the wall as well as the floor. So if you like a particular design, you can always use that elsewhere in the décor. From minimalist designs and florals or beachy or mountainous patterns, 3D tiles have all. The easy upkeep of the tiles makes it surpass other materials while ensuring that you get those epic 3D effects for years.
3. Headboard Wall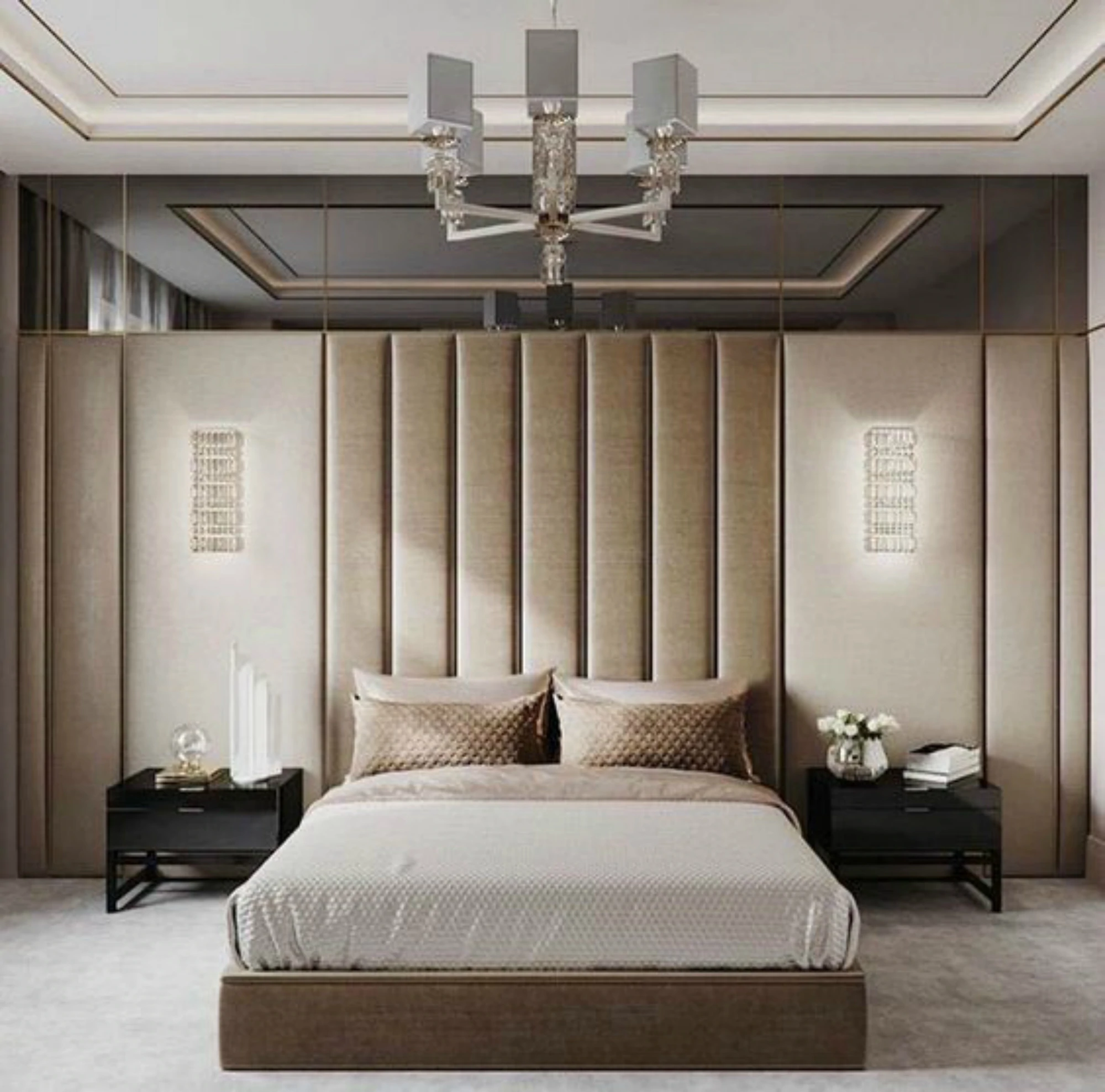 It's time to experiment with your headboard wall which usually gets ignored. However, you can make full use of this underrated method to make your walls more interesting. A great thing about headboard walls is that they allow you to try out patchwork using fabrics that you generally won't use on plastic or wooden squares. When put on the wall, it makes for an exciting change from the regular and pale wall.
4. Curtains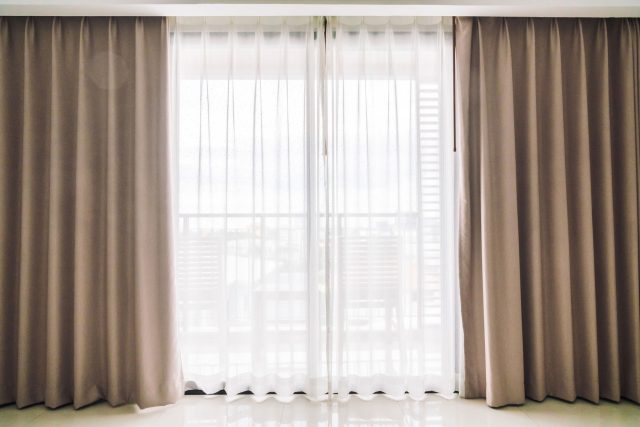 It's completely understandable if you are in no mood for any major changes in the space. In such cases, you might go ahead with minor but impactful ones, such as the curtains. Instead of going for the plain shades, you can go wild with the colors and designs here! Go the vintage way by trying either a single panel, double panel, a liner, valance, or even a window treatment set – anything that makes your space stand out.
5. Mirrors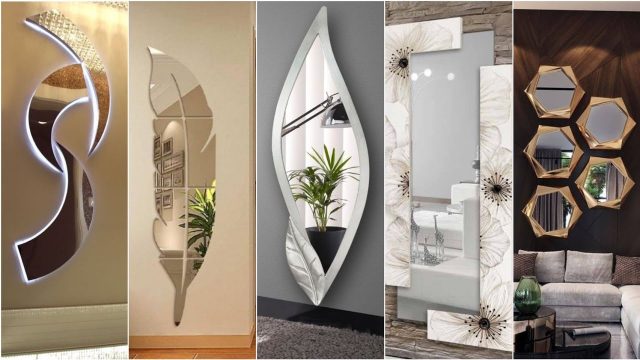 Another underrated yet one of the most impactful choices for an accent wall is the mirrors, which dramatically enhance the aesthetic of a room. Instead of having a painted wall or buying wallpaper online, you can go for a full mirror wall as your headboard feature wall of the bedroom. While they could be a bit on the expensive side and challenging to maintain, they are worth every effort and patience!
6. Colorful Wallpaper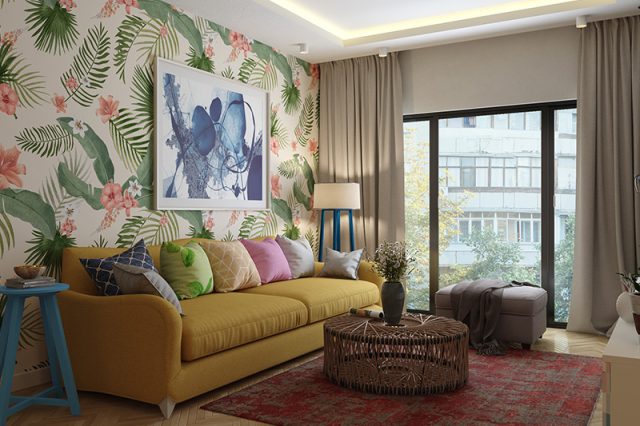 Want to try something with your kitchen backsplash? Go for wallpapers! The best part about the backsplash is that you can personalize it the way you want without making it excessive. Make that your little creative accent wall by adding a pop of color with wallpapers, or add some floating wooden shelves to the party, and you have a great kitchen space you can talk about!
7. Felt Stickers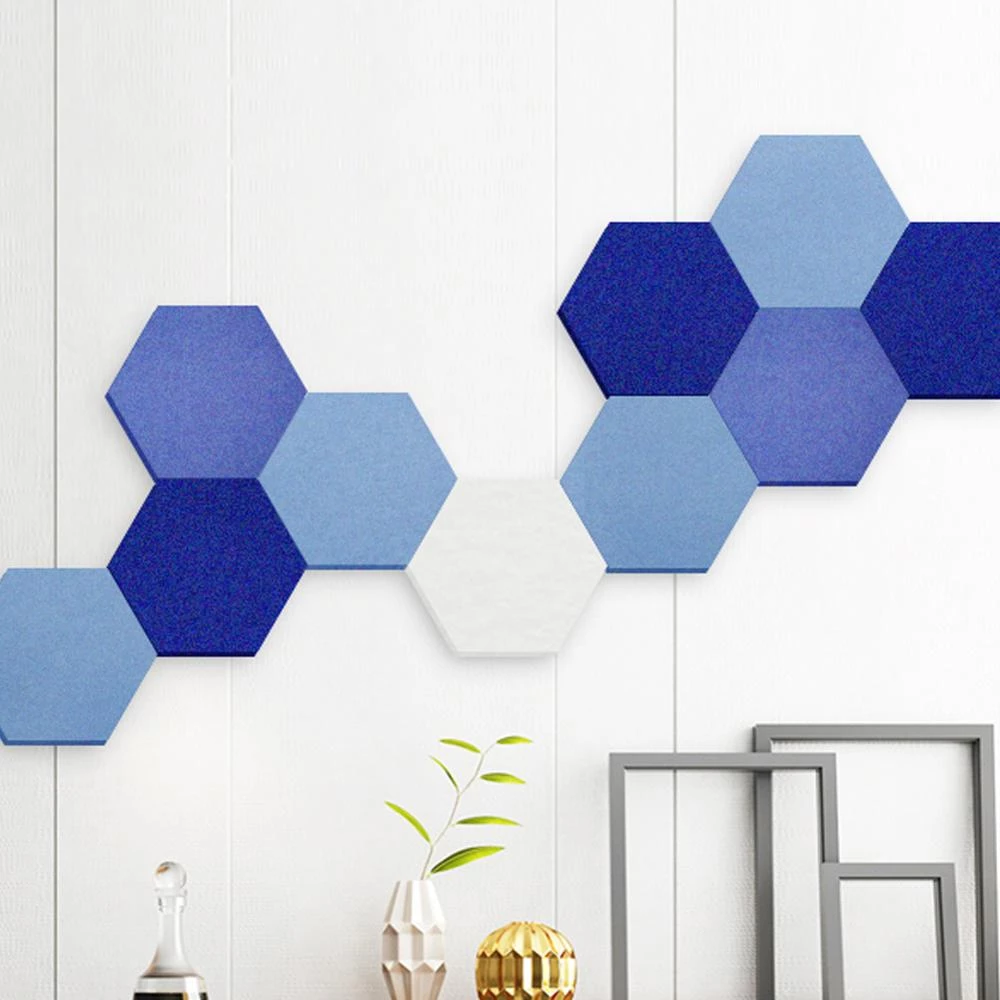 Children's rooms are a great space to go creative, especially with their liking. If your child loves space, a superhero, or even a cartoon, you can bring that closer home by using felt stickers to make accent walls. It's as simple as just peeling and pasting on the wall. And while they are always in demand by children, even adults might fancy them and channel their inner child!
8. Combined Textures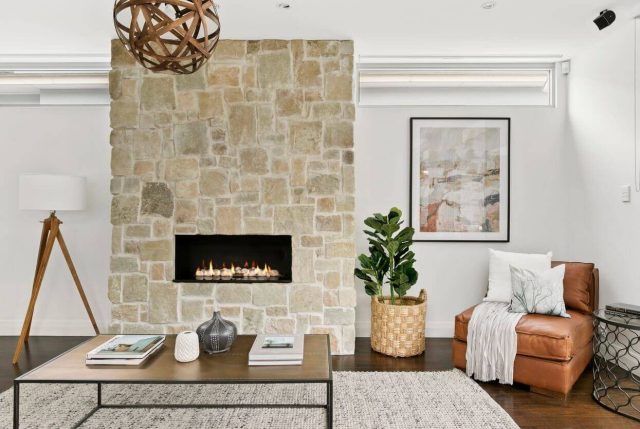 With a significant portion of the world moving towards Work From Home, a dedicated space for your work or pleasure becomes an issue. However, you can play smart by adding more than one element to your accent wall that will come in handy for work as well as pastime. You can elevate one side of the wall with either wooden paneling or a mural, or even tile accents while keeping the rest as it is. This gives the impression of two separate rooms in one.
9. Showcase Wall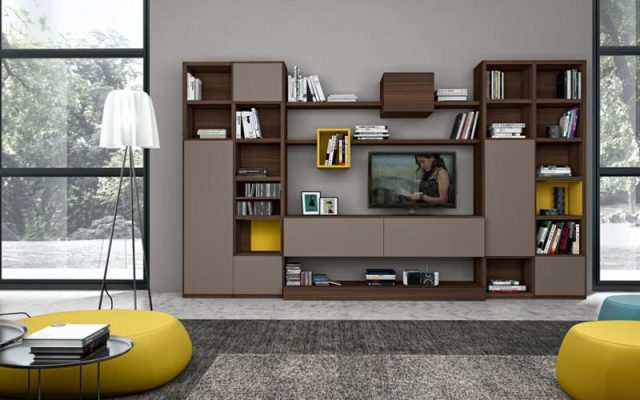 If you passionately love something and feel you can get that on the wall, this is your chance. Love books? You can use vintage book covers on the wall or a sharpie to make a classic accent wall stand out. You can even dedicate an entire wall to framed photographs of your family, friends, and people that matter to you. These aspects make the space more intimate and authentic for a fantastically self-reflective accent wall design. In fact, you can also display any heirlooms like broken plates or bowls that will really add a quirky and vintage vibe to the wall.
Accent walls can be your blank canvas to make your own design and art. This is where you can incorporate what you love, your ideas and make the space your own. If you are going for something solid and long-lasting, you can always go for tiles. However, any method works as long as you love it for long! The methods mentioned above give more aesthetics and fewer hassles to the maintenance. What else could you want then!