How to Find Your Dream Job: Tips You Can Use Right Now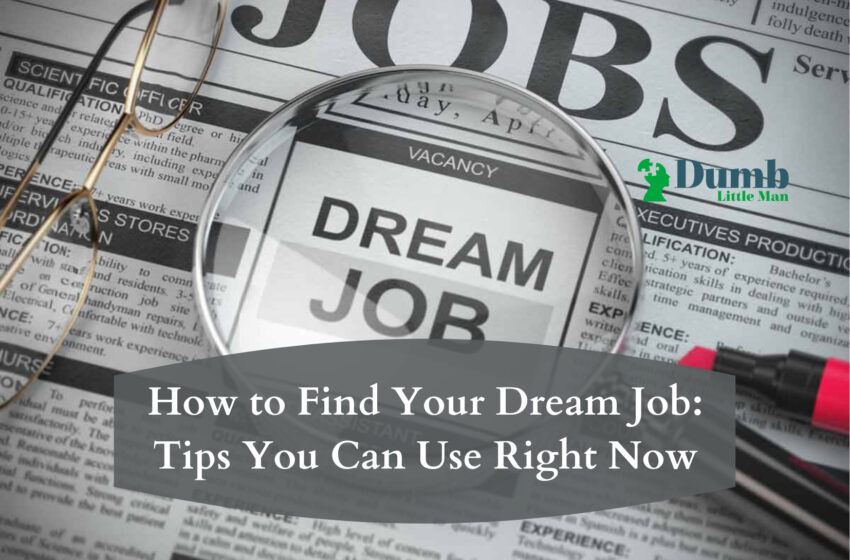 To find your dream job, you need to invest more time and effort. Sending out resumes and cover letters won't be enough to get you the job you've always wanted. Being persistent when you don't get any response won't help either.
For an effective job search, you need a careful and well-planned strategy.
If you aren't sure how to do that, here's a quick guide on how to find your dream job.
Here are some 5 Powerful Tips You Can Use When Finding Your Dream Job
① Define your job search criteria
The first thing that you need to define is the criteria for the job you are looking for. You need to be clear about your job priorities because it will help in focusing your research.
Because the company will define the position and recruit the most qualified individuals, it is critical that you grasp the employer's perspective on the job search:
How will the employer define the position?
Where will the employer seek potential employees?
What attributes will the company be looking for in a new hire?
When you understand how the employer describes the position, you understand how to find it. When you understand where an employer will look for candidates, you can position yourself accordingly. When you understand what an employer is looking for in a candidate, you can sell yourself to reflect these characteristics.
At the same time, you're unlikely to seek any job. You're looking for a job for specific reasons. These may include the following:
Getting started on the professional path of your dreams
Self-support in a pleasant manner
Accomplishing a specific objective or leaving a personal legacy
Collaborating with those you admire and appreciate
Once you've determined what you're looking for in your next job, you may search for positions that match these exact requirements.
If your primary goal is to begin a certain professional path, you will search for opportunities for development, advancement, learning, and mentoring in your next employment.
If you have specific financial responsibilities to satisfy (e.g., student loan repayment, family support, relocation), remuneration is a critical factor. If you have a purpose or legacy to transmit (e.g., to assist a certain underprivileged group), you will examine your future employer's objective to determine if it coincides with yours.
If you value your connections and daily contacts with others, you'll pay special attention to who your supervisor and coworkers are in your future job. These are only a few instances, and individuals frequently weigh numerous factors. You'll want to examine your interests and values extensively in order to ascertain your overall goals and how you could prioritize jobs that fulfill some but not all criteria.
When you know your motivations, it will be easier for you to find opportunities that are perfect for your ambitions and skills. It can be the salary, job position, or company culture.
Although defining the criteria for your job search is essential, you still need to make sure that there is enough room for flexibility. If you are too rigid with your criteria, you can end up sacrificing your dream job for some mundane things.
② Create a list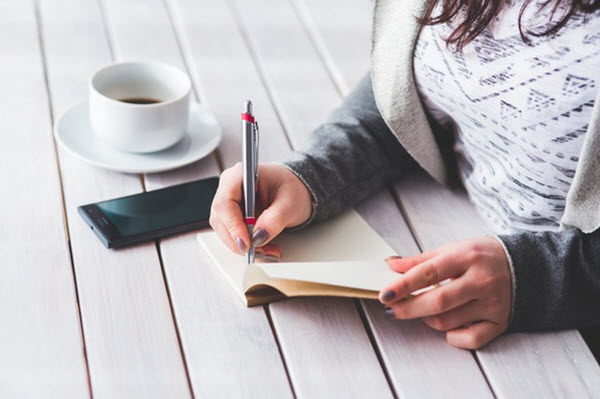 Once you have defined the criteria that you are looking for, you need to use them to search for available jobs and make a list. Prioritize them according to their desirability and when you have a list, you'll find it easier to organize and keep track of the jobs.
③ Read job descriptions
When you are searching for a job, make sure that you read every job description. It may feel like a time-consuming activity, but it will actually save you more time in the future.
When you read job descriptions, you'll be able to know which jobs fit your skills, education, and experience. By knowing which jobs you qualify for, you'll have more time to focus on them and you'll spend less time on irrelevant jobs.
④ Create an attractive resume and engaging cover letter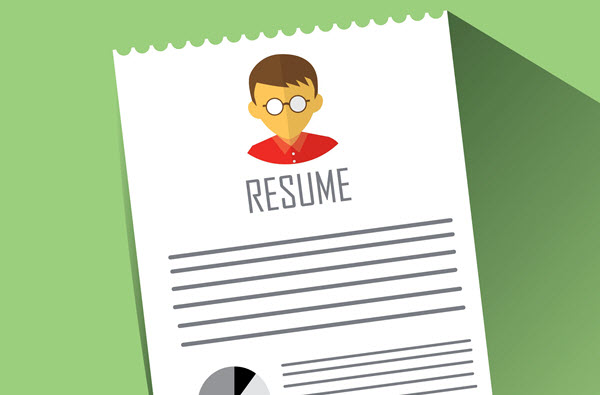 Your resume and cover letter play an important role in getting the attention of potential employers. They are your way of introducing yourself and convincing them that you are the best candidate for the position.
Instead of sending out the same resume and cover letter, create multiple versions. Make sure that you only send out resumes that speak about the requirements for the jobs you are applying for.
See Also: 5 Tips To Making Your Resume Cover Letter Stand Out
⑤ Activate referral network
It is important to create a network because it will expose you to a lot of job opportunities.
There are a lot of opportunities that are not advertised and if you do not have a referral network, you won't even hear about them. You should take some time to attend conferences, events, lectures, and industry-related seminars so that you can build a good network that will keep you informed about the best positions and opportunities.
When you are looking for a job, you should let people know that you are looking for employment. This way, you'll be one of the first people they'll think of when the hiring process begins.
Finding a good job that will keep you happy and satisfied requires patience and the right strategies. Sometimes, it can take years before you can find your dream job, so be patient and consistent. With a little work and discipline, you'll be able to get the job that will make you really happy. Find your dream job on Jooble.
Like this Article? Subscribe to Our Feed!