Stock Alert Apps – A 2023 Beginners Guide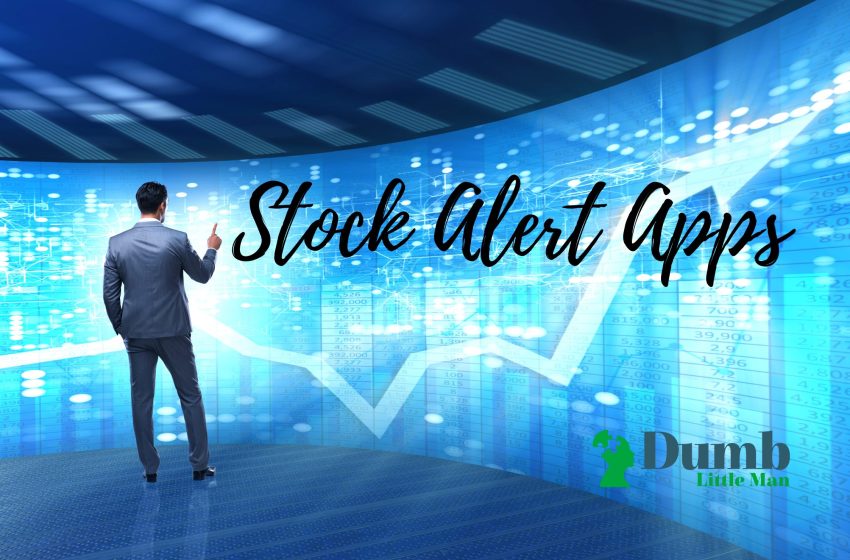 Want to jump straight to the answer? The best Stock Brokers are Tradestation and Tradier
The #1 Forex Trading Course is Asia Forex Mentor
The international stock market is made up of several exchanges where traders meet to trade financial securities such as company stocks, ETFs, Mutual funds, etc. Some popular exchanges include the New York Stock Exchange (NYSE), London Stock Exchange (LSE), Euronext Paris, NASDAQ, etc.
In the past, only certified brokers can trade company shares on the floor of exchange on behalf of their clients. But with modern technology, electronic trading and reporting are fast replacing floor trading. It has led to the development of software that is used to track the markets, set alarms, and analyze real-time market data.
In this review, we will explain the meaning of 'stock alert apps', what they can do, the merits and demerits of using the apps, and how to choose the best apps. We also will state the common features to look out for in a stock alerts app. Finally, we will list the best stock brokers.
Stock Alert Apps: What is a Stock Alert App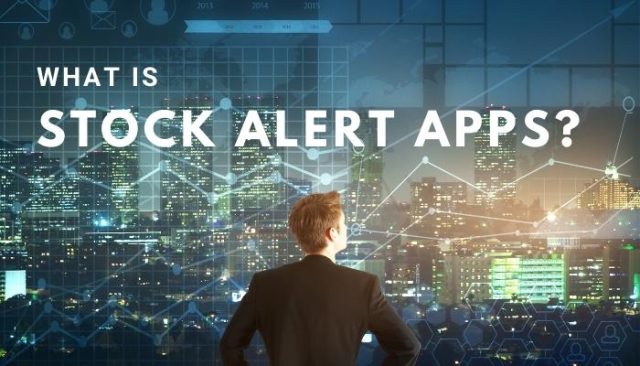 Stock investors only buy the shares of a few companies and keep them for long periods of time with the hope of selling at a profit in the future or enjoying dividends whenever company profits are shared. They are investing for the long run and do not necessarily need stock alerts or an app.
But, stock traders are active traders who frequently buy and sell company stocks with the sole aim of making profits from the price fluctuations. So, they trade foreign stocks or any stock that can give them profits. For this reason, they use the best applications to track assets price, analyze the markets and deploy various strategies.
A stock alert app is software that is designed for active traders to easily track the real-time prices of assets traded in the financial markets; especially stocks. Depending on the app, some allow you to keep track of several markets, set price alerts, view and analyze price action charts, follow market news, and a whole range of services.
Best Stock Alert Apps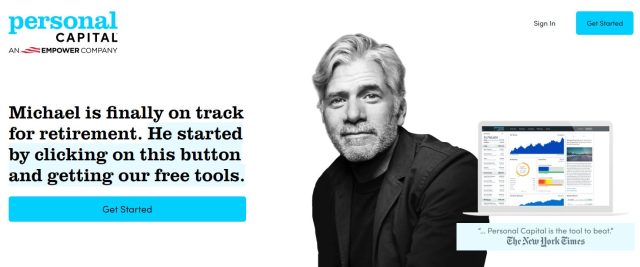 This is an American firm that specializes in personal wealth management and financial advising. The first step is to sign up on their website, link your investments and bank accounts. Then, you will be granted access to use the free software tools available. If your account balance is up to $100,000; you will be eligible to use the full services of their expert advisors and financial planners.
Portfolio customization and management are one of the strengths of Personal Capital. Their financial advisors analyze your response to a questionnaire and create a customized portfolio for you. Only stocks, funds, ETFs that fit the client's personality and investment goals are chosen. Full reporting, monthly statements, and automatic rebalancing are all available.
Charges range from 0.89% for a balance of $100,000 – $1 million and about 0.49% for clients with a balance of $10 million and above. There are hundreds of educational guides on personal finance, investments, financial planning, guides, reviews, news, and reports. Other tools available include fee analyzer, Savings planner, Budgeting, Cash flow, Education planner, investment checkup, etc.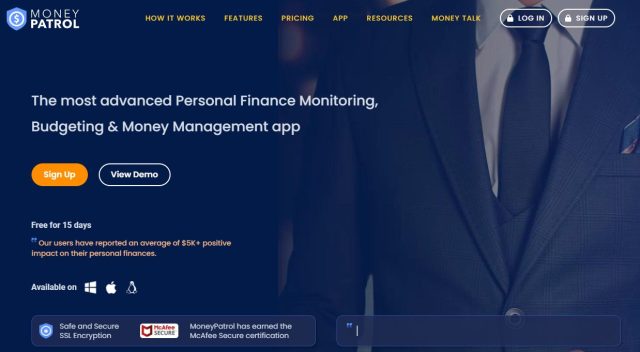 This is an advanced personal finance platform that helps you create a budget, monitor your finances, track your expenses and investments. To start using Money Patrol, register on the website, connect your bank accounts, credit cards, investments, loans, mortgage, etc; set your preferences and you will start receiving alerts. It supports more than 15,000 American and Canadian financial institutions.
Though it is primarily a personal finance app that alerts the user when his bank account is debited or credited; Money Patrol also monitors and alerts the user on the performance of his retirement account, investment accounts, etc. You can set stock alerts and keep track of real-time price changes from the stock market.
Money Patrol costs $59.99 annually but there is a 15-day trial period. You can download Money Patrol on android, iPhone, Windows, and Mac computers. Money Patrol academy is available on its website. It teaches how to manage their finances, create saving plans and make better investment decisions.
| Broker | Best For | More Details |
| --- | --- | --- |
| | Advanced Money Tracking, Monitoring, Alerting, and Budgeting App | securely through Money Patrol website |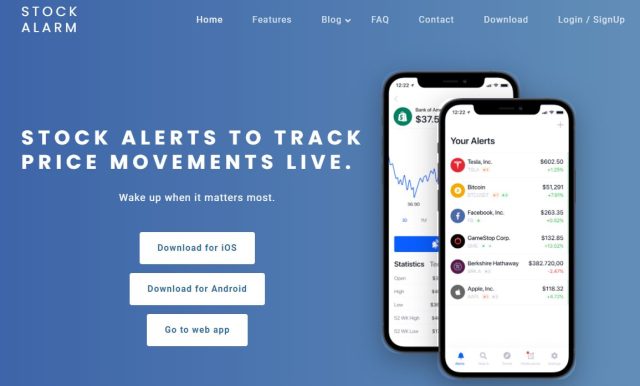 This is a user-friendly app that allows you to set up alerts based on the price changes, moving averages, percent change, etc of more than 15,000 stocks, cryptos, futures, commodities, and other financial market assets. There are more than 50 parameters that can be used to set the triggers. Alerts are delivered via email, phone call, text or push notifications depending on the trader's preference.
Stock Alarm is available as a web app that runs on any good browser. Initial registration and user authentication are required for logins. Pricing is tiered; free users are limited to a few alerts and restricted assets tracking. Bronze, Silver, and Gold subscribers pay $5, $10, and $20 per month respectively, and have access to more features of the app.
Stock Alarm also comes with the latest stock news updates, technical and fundamental statistics. It also shows market screeners like top gainers, most traded stocks, top losers, big news, etc.
| Broker | Best For | More Details |
| --- | --- | --- |
| | Provides Reliable Stock Markets Alert | securely through Stock Alarm website |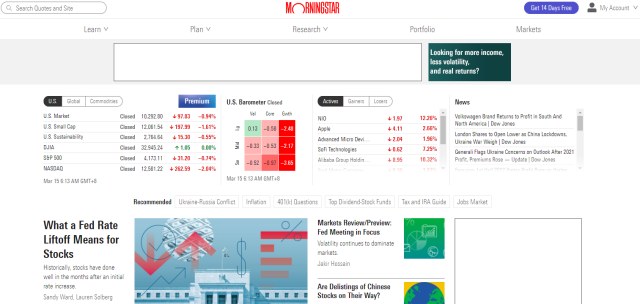 Morningstar is a financial research and investment firm with head office in USA and offices in more than 25 countries around the world. Founded in 1984, it is currently a public company whose stock is traded in the NASDAQ exchange; (Nasdaq: MORN). It boasts of providing investment research covering over 620,000 investments.
Morningstar covers several products and services. Its investment arm currently has over $244 billion assets under management. Morningstar Direct is software designed to provide investment managers with analytics and portfolio management.
Morningstar premium is an excellent app that enables investors to research and analyze stocks, ETFs, mutual funds. For $199 per year, you will have access to screeners, portfolio management tools, analysis reports, expert commentary, analyst ratings, market alerts, and a whole lot of resources. It can help you choose the best profitable stocks as rated by experts.
Broker
Best For
More Details

Independent Research, Ratings, and Tools
Read Review

 




securely through Morningstar website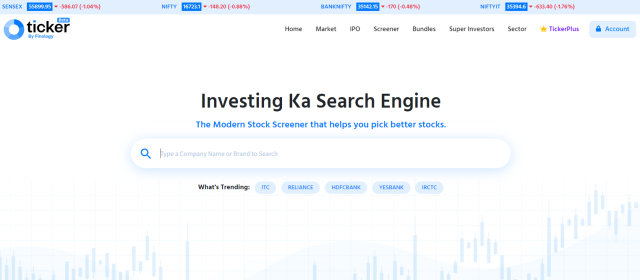 Ticker is basically a stock screener designed to analyze, research, and find the best stocks for investors. It is owned by a Hong Kong-based firm; 'Finology Ventures Private Ltd'. It primarily screens over 6,000 stocks listed on the Indian stock exchanges.
TickerPlus is the premium version of the app that comes with advanced features like smart watch lists, premium bundles, etc. You can personalize your watch lists, track prices and receive notifications based on real-time market data.
The screener compares peers, allows the use of a smart portfolio, and calculates important ratios. Quarterly and annual reports including cash flows are provided for each stock. Ticker is a great app that also provides detailed market news.
What should a Stock Alert App do for Traders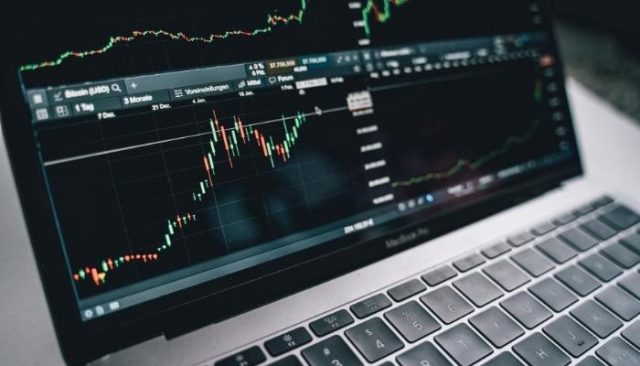 With stock alerts apps, traders should be able to discover new profitable stocks. Screeners help in this regard.
The app should help organize his favorite stocks on a page, provide stock price analysis, price action charts, reports, and trading ideas.
It should have multiple notification triggers, multiple notification channels, and even custom alarm sounds.
Stock Alert Apps Pros and Cons
Pros
Helps you organize your assets portfolio neatly irrespective of asset sectors or exchanges.
Eliminates the tedious research work required to frequently check price movements of different assets in real-time.
Allows day traders to capitalize on the intraday price fluctuations of volatile stocks by providing timely data.
Enables traders to make informed decisions.
Cons
Most stock alert apps require constant internet connection, drain the battery, and use up system resources.
Only the basic features are free, payment is mostly required to access the premium features.
What to look for in a Stock Alert App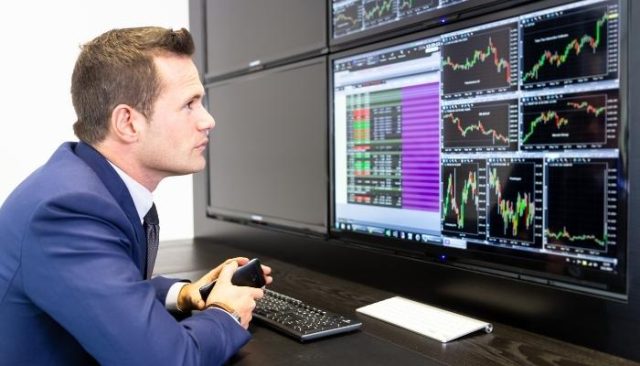 A stock alert app should be able to stream real-time updates of stock prices from various exchanges when the markets are in session. A great app should allow the user to create unlimited watchlists, price alerts, and different alert triggers based on a wide range of data.
The right app will have several notification methods such as in-app notifications, email, SMS, or even phone calls.
A good app should be available on mobile devices like Android and iOS. From the app, users should be able to follow the market news on a daily basis.
Budget-friendly apps are always preferable.
How to Choose the Best Stock Alert App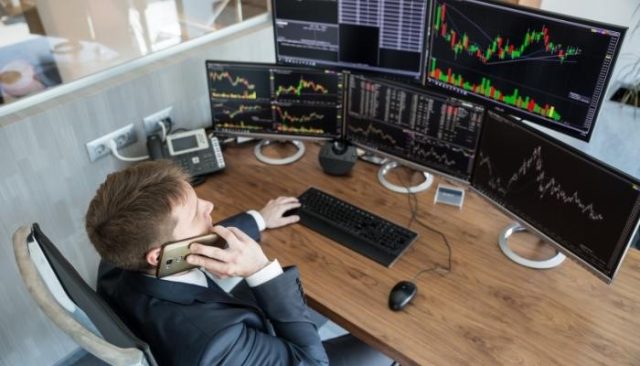 Every trader is different, but you can choose the best stock alert app that meets your personality. The first step is to outline your personal goals and objectives. Make a list of the type of stocks you want to monitor, the services you need, and how much you are willing to pay.
Perform an internet search and make a list of the apps that meet your requirements. Read reviews and recommendations by experts. Consider the limitations of the free stock market apps, the price range, and the features of the paid apps.
Then, choose the best app that meets your requirements and try out their services. Finally, you can narrow your choice down to the best app after having a first-hand test of the apps.
Best Stock Brokers
Broker
Best For
More Details

Advanced Traders
Read Review




securely through Tradestation website




Intuitive Platforms


Read Review





securely through Tradier website




Powerful Services at a Low Cost
Read Review





securely through Tradezero website




Professional Forex Traders

Read Review




securely through Interactive Brokers website



Conclusion: Stock Alert Apps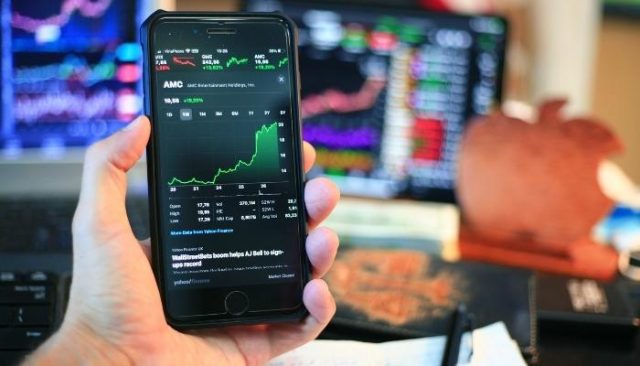 Stock alert apps are software programs used to research and analyze company stocks as well as notify the trader of preset market movements. The best stock alert apps are Stock Alarm, Personal Capital, Money Patrol, Morningstar, and Ticker.
These apps help traders to find the most profitable stocks, analyze the markets, get updated information on market movements, company reports and so, make good trade decisions.
To choose the best stock alert apps: define your goals, carry out internet research, study user reviews, test out some apps and choose the app that meets your budget and requirements.
The major features to look out for in an app are speed, full user customization, multiple alert methods, mobile support, range of stocks, and cost.
Stock Alert Apps FAQs
How do you get an alert when a stock goes up?
In the app, select a stock, notification type and enter the price targets at which you want to be alerted. Depending on the app, you can also set a price alert by entering price changes by value or percentage change.
What is the best Stock alert app?
The best stock alert apps are Personal Capital and Money Patrol.
| RECOMMENDED TRADING COURSE | REVIEW | VISIT |
| --- | --- | --- |
| | #1 Forex, Crypto and Stocks trading course. Ranked most comprehensive by Investopedia and Best by Benzinga. Free to Try! | |
Like this Article? Subscribe to Our Feed!
Wilbert is an avid researcher and is deeply passionate about finance and health. When he's not working, he writes research and review articles by doing a thorough analysis on the products based on personal experience, user reviews and feedbacks from forums, quora, reddit, trustpilot amongst others.