Six Figure Capital Review 2023 By Dumb Little Man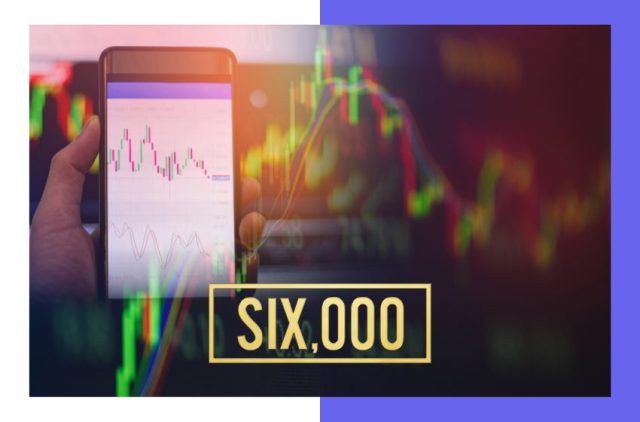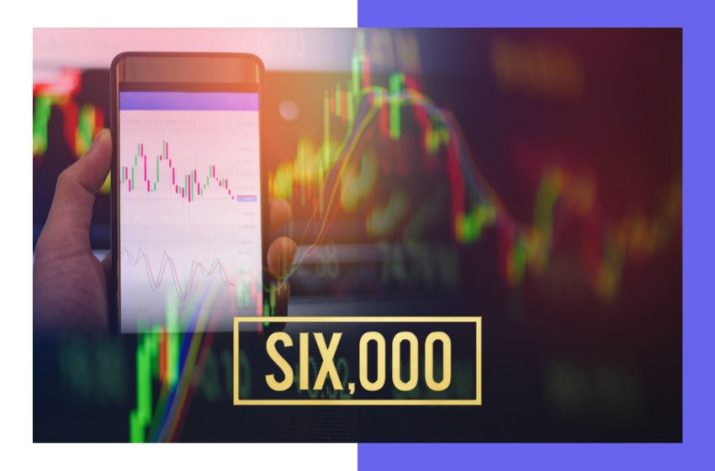 Financial trading, encompassing markets like Forex, cryptocurrencies, and stocks, has rapidly become a leading investment avenue in today's dynamic world. As interest in these markets has surged, a growing demand for quality trading education has grown. In response, many beginner and advanced technical trading courses have sprung up, offering strategies and insights to help traders navigate these markets effectively.
One of them is Six Figure Capital. It is a 14-day trading course program founded by Lewis Glasgow. He positions his course with a bold promise: imparting a unique trading strategy to his students, empowering them to incorporate it into their daily trading routines seamlessly.
Is Six Figure Capital worth your money in exchange for learning a profitable trading strategy? Dumb Little Man's Six Figure Capital review will delve deep into the course. Our exploration will touch upon the platform's unique offerings, while shedding light on its potential limitations.
What is Six Figure Capital

Lewis Glasgow curated Six Figure Capital, a trading course that stands out for its focus on a universal strategy. This strategy, as Glasgow claims, is versatile enough to apply to all asset classes. Within a 14-day framework, Glasgow assures that he can effectively teach this unique approach to the program's participants.
Glasgow designed Six Figure Capital for both beginners and seasoned traders alike. This compact course comprises 19 educational videos that mainly talks about the foreign exchange market.
The curriculum, outlined on the course's official website, delves into Forex trading theories, Forex market terminology, and provides an in-depth look at various Forex tools. It also addresses the psychological facets of trading and presents exclusive educational content.
A standout feature is the inclusion of live trading sessions, offering invaluable real-time experience to learners.
[wptb id="128941" not found ]
How Does Six Figure Capital Work?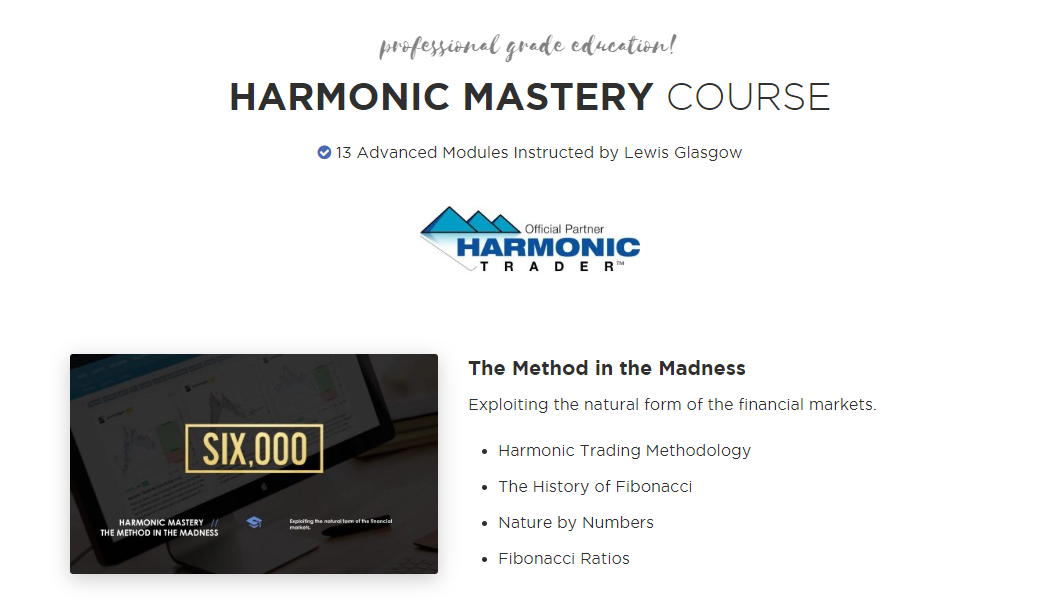 Our team of experts at Dumb Little Man delved into the Six Figure Capital course. We figured out that participants go through 19 instructive videos across these two weeks, each day unpacking a fresh trading concept.
A highlight of this course is its live trading sessions, offering students firsthand trading exposure. Complementing the main content, students receive additional resources like e-books and spreadsheets.
Beyond the core content, we also discovered that Six Figure Capital facilitates a Slack channel. This platform enables a vibrant exchange among students and veteran traders, fostering a space for networking, sharing analyses, and brainstorming trading ideas.
For those completing the initial 14 days, there's an opportunity to advance to Six Figure's "Harmonic Mastery Course.". This segment introduces students to trading via the platform's unique harmonic pattern software.
Six Figure Capital Pros and Cons
Pros
Comprehensive two-week course
Real-time trading experiences
Engaged community platform
One-time payment for lifelong access
Cons
Absence of free trial
Challenging learning trajectory
Course duration may be brief for some
Certain key Forex subjects omitted
Benefits of Learning with Six Figure Capital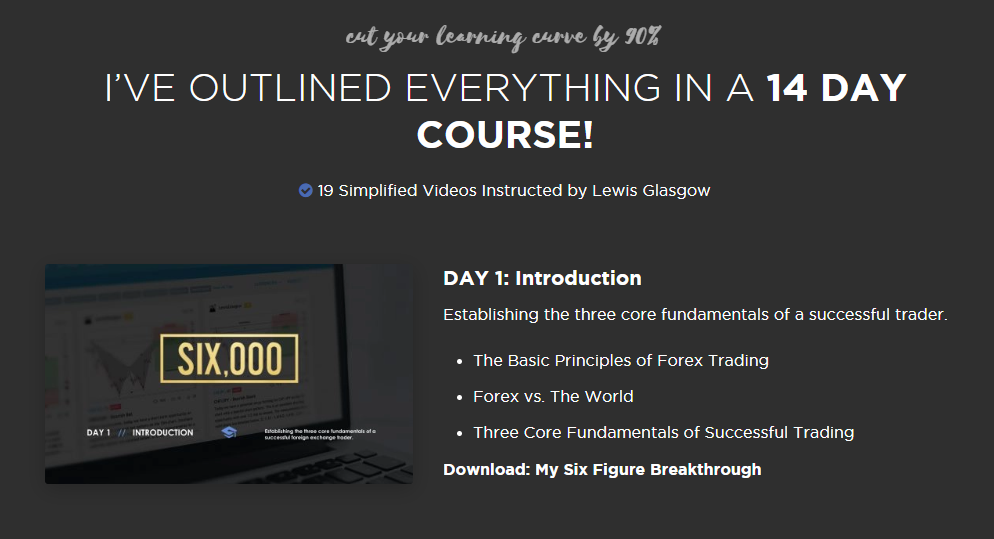 After exploring Six Figure Capital's 14-day course, here are our key takeaways:
Profit from the Market's Natural Order: The course claims to provide insights into leveraging the inherent rhythm of financial markets, which, if mastered, can lead to profitable trades.
Engaging Content Delivery: The 19 video lessons, rolled out over a fortnight, are structured to present a principal topic daily. This methodical distribution is fashioned to captivate learners, sustaining their eagerness without flooding them with information.
Hands-on Trading Experience: The inclusion of live trading sessions stands out, offering an authentic taste of real-time forex trading – an invaluable learning tool for those new to the game.
Bonus Resources at Your Fingertips: Participants gain access to four supplementary modules besides the core lessons. Moreover, additional tools such as e-books and spreadsheets bolster one's learning arsenal.
A Thriving Learning Community: The private Slack channel facilitated by the course serves as a networking platform and a valuable knowledge exchange medium. Interacting with peers often leads to richer insights and broader perspectives.
A Supportive Trading Ecosystem: Beyond the structured lessons, Six Figure Capital truly offers a nurturing environment. The inherent community structure of the platform presents an avenue for continuous support, fostering confidence and growth for its members.
How Much Does Six Figure Capital Cost?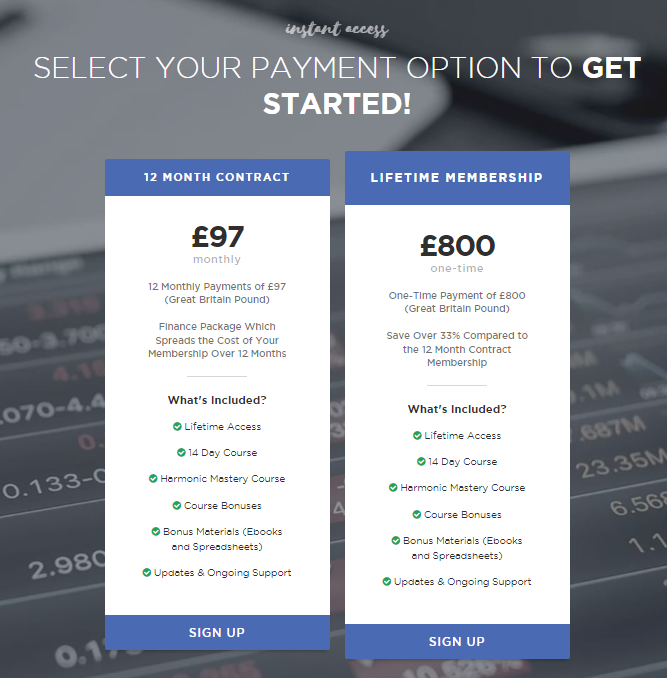 Six Figure Capital offers two payment options for those interested in joining. You can either pay an upfront fee of £800 or opt for a more spread-out approach with 12 monthly payments of £97 each.
Regardless of the payment method, all students get equal access to the course content, tools, and the perks of a lifetime membership.
Who is Six Figure Capital Best For?
Six Figure Capital is a trading education platform designed to cater to individuals eager to navigate the world of financial markets. Its structured 14-day course targets budding traders looking for a strong foundation and intermediate traders aiming to refine their strategies.
Moreover, the platform's Slack channel and networking opportunities provide added value for those seeking a community-centric learning environment.
Six Figure Capital Customer Reviews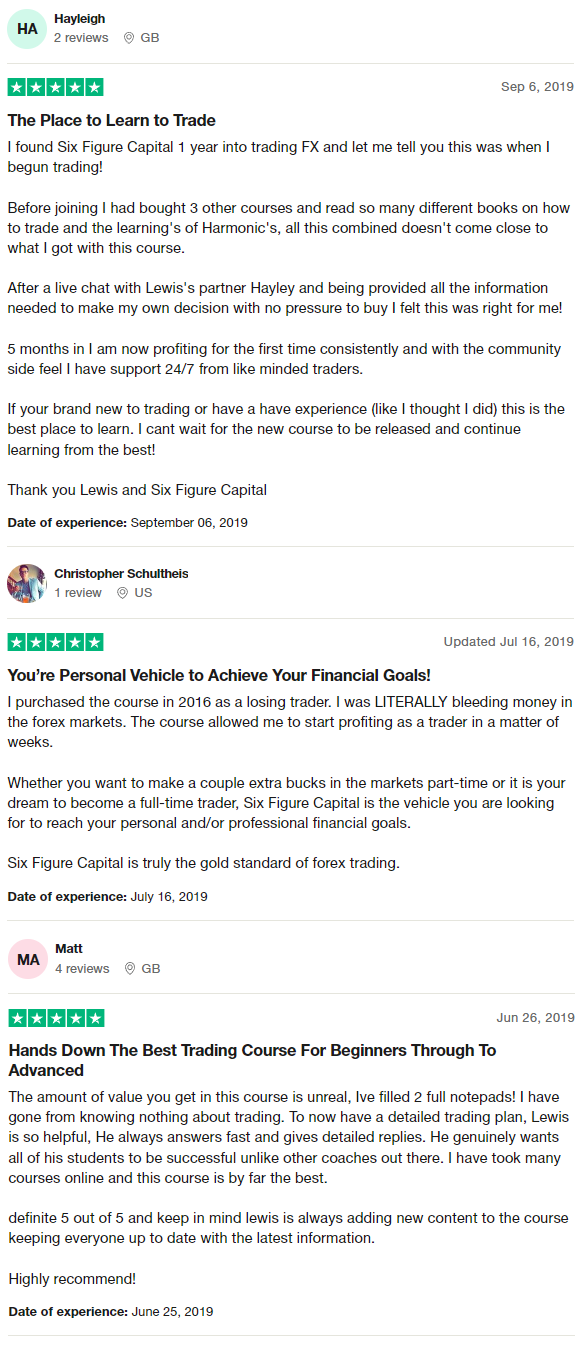 Customers of Six Figure Capital have expressed positive feedback about the platform's effectiveness in aiding their trading journey. One individual, who once struggled with consistent losses, reported a turnaround to profitability shortly after engaging with the course in 2016.
Many emphasize the platform's suitability for novices and those with some trading experience. The educational value stands out, with one user noting the exhaustive details they've been able to jot down and the ongoing support from Lewis, the course founder.
This hands-on assistance from Lewis, combined with the regularly updated course material, leaves users feeling that they're receiving exceptional value and that their success is genuinely prioritized.
What is a Good Alternative to Six Figure Capital?
Asia Forex Mentor – Rated Best Comprehensive Course Offering by Investopedia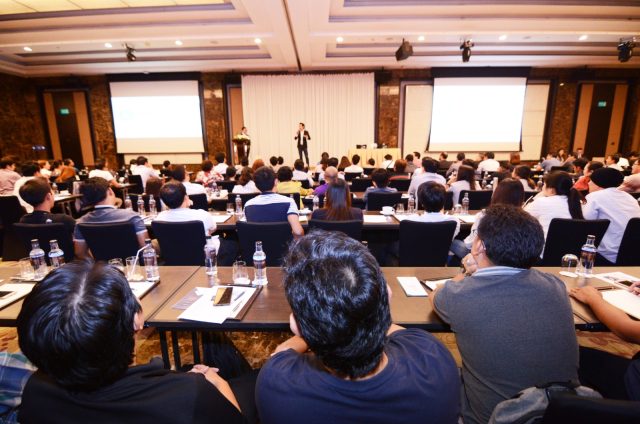 For those truly committed to expanding their trading knowledge across various markets, including Forex, crypto, stocks, and beyond, Dumb Little Man's expert team believes Asia Forex Mentor stands out as a premier choice. Rated as the "Best Comprehensive Course Offering" by Investopedia, this platform offers a more comprehensive scope than Six Figure Capital.
Ezekiel Chew, the mastermind behind Asia Forex Mentor, isn't your average financial educator. With over a decade of experience since 2008, he's established himself as a reputable figure in the trading community, imparting wisdom to individual traders and professionals in prop trading companies, banks, and fund management firms. His One Core Program reflects his dedication to elevating the trading community.
The One Core Program culminates Ezekiel's vast 20-year trading experience. It goes beyond mere theory, combining real-life examples, mentorship, and video sessions to deliver invaluable trading insights. More than just focusing on Forex, the program offers techniques applicable across all trading avenues, be it stocks, crypto, commodities, or any other chart-based trading.
One distinguishing feature of the One Core Program is its foundation in mathematical probability. This sets it apart and equips traders with the ability to assess risks and rewards with greater precision.
Whether you're a trading greenhorn or a seasoned pro, the One Core Program is versatile enough to cater to all. Asia Forex Mentor's One Core Program could be the answer for anyone scouting the best in trading education, especially one that covers a gamut of trading vehicles. Read our full Asia Forex Mentor review to fully understand what their program brings to the table.
Asia Forex Mentor Members' Testimonials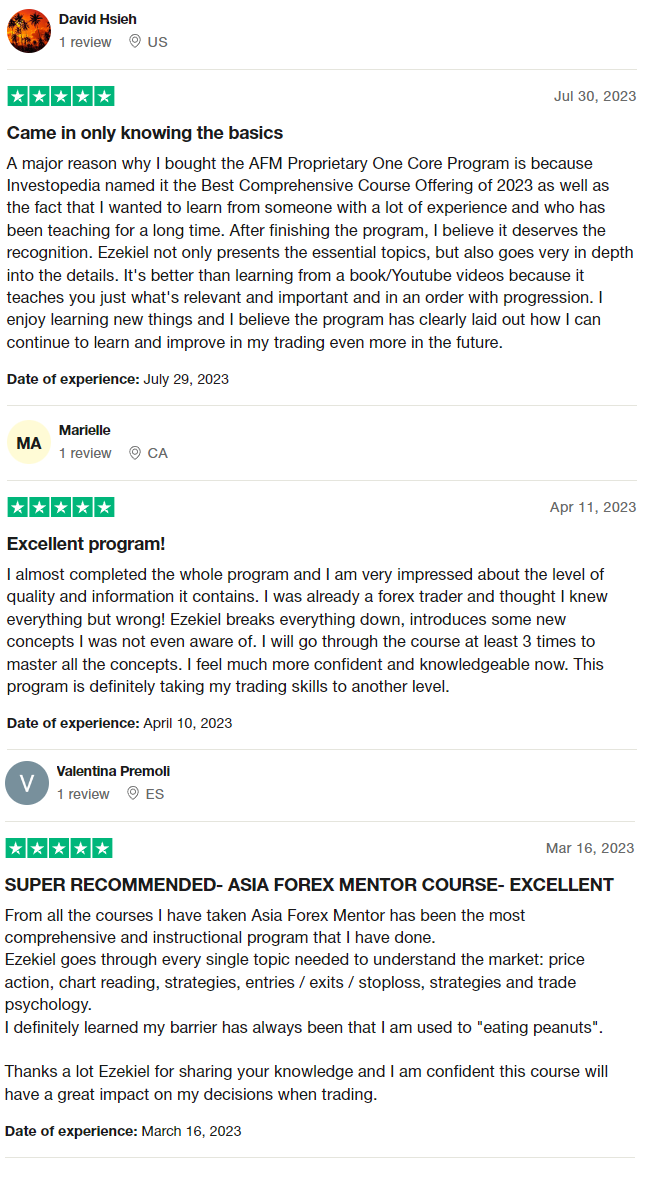 Students of the Asia Forex Mentor's Proprietary One Core Program consistently highlight its depth and comprehensive coverage of essential trading topics. Many credit it as superior to other learning mediums, pointing out that its structured progression teaches only the most relevant aspects of trading, eliminating the noise.
From beginners to seasoned traders, users have found new insights and invaluable concepts previously unknown. Multiple passes through the course are standard, emphasizing the depth and richness of its content.
Ezekiel's meticulous approach, covering everything from price action to trading psychology, has been pivotal for many, enhancing their confidence and elevating their trading skills.
Conclusion: Six Figure Capital Review
Six Figure Capital offers an intensive 14-day course that provides traders with valuable insights, live trading sessions, and a supportive community on Slack. However, its steep learning curve, absence of a free trial, and compressed timeframe might not cater to all learners, especially novices who prefer a more gradual pace.
On the other hand, the broader trading education landscape, like Asia Forex Mentor, provides a more comprehensive approach. With courses beyond just Forex, teaching methods backed by mathematical probability, and accolades from platforms like Investopedia, it stands out as a potentially superior choice.
[wptb id="128942" not found ]
Six Figure Capital Review FAQs
How much does the Six Figure Capital course cost?
You can avail it through a one-time payment of £800 or by opting for 12 monthly installments of £97.
Is there a free trial available for the course?
No, Six Figure Capital does not offer a free trial for its course.
Are there alternatives to Six Figure Capital?
Yes, there are several alternatives, with Asia Forex Mentor's One Core Program being a standout due to its comprehensive curriculum encompassing more than just Forex.