Forex Trading Strategies – A Trader Beginners Guide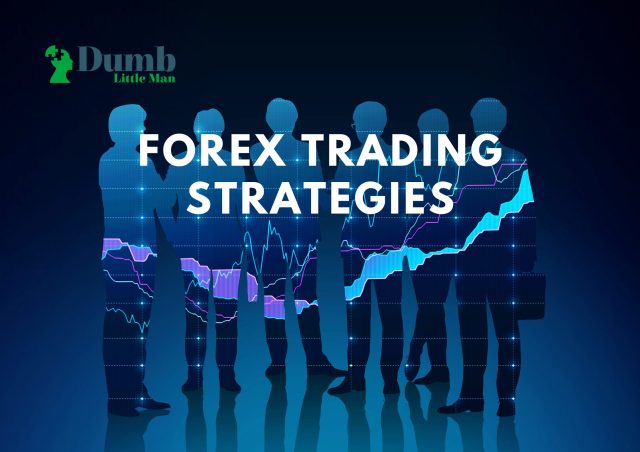 Want to jump straight to the answer? The best forex broker for traders is Avatrade
The #1 Forex Trading Course is Asia Forex Mentor
Many traders in the learning phase will eventually ask the same question…" why am I finding it so hard to get a consistent profit from the forex market?"
This question is then followed by the next most common one "I know my trading style and trading strategy works but why am I struggling to reach my profit targets?"
Often the answer to both these issues comes down to whether or not traders are keeping track of their trades. This is a MUST if you want consistent profits in forex trading. All successful forex traders will log down their trades and analyze their forex trading strategy.
This lets you find out if you have a successful forex trading strategy and sets you on the path of getting consistent profits.
Forex Trading Strategies – How to be Consistently Profitable In Forex Trading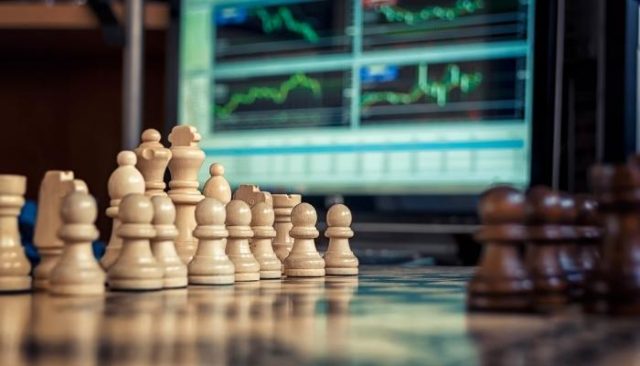 So how do you go about tracking your forex trading strategy?
One thing to always remember is that you cannot track multiple trading strategies at the same time. Instead, focus on one trading strategy. It makes sense as you cannot run more than a single trading strategy on your account at any one-time frame.
Otherwise, how would you tell which trading strategy is working and which one is not?
As you test out your trading strategy in the forex market be keen not to get distracted and deviate from your plan. Always use the same entry and exit strategy as well as the same money management in every trade.
Run your forex strategy for about 20 or 30 trades on a demo account then do your market analysis. Note that this market analysis is different from the technical analysis that you'll do before taking an entry. How is your trading capital, has it increased, have you suffered too many losing trades, or are you getting consistent profits?
You may even notice that you are breaking even, which is not so bad.
Ask yourself, did you do anything different at any point in your forex trading? If so, then the results may not show the true picture of the success of your forex strategy and you will need to start all over.
If however, your actions were consistent, then you can repeat the process with a different trading strategy.
In this way, you can compare the different strategies and see which one has the most losing trades and which one offers the best results and has the most winning trades.
You may also want to consider your temperament. If your patience levels are low, you may find that you are better off using smaller time frames for your trading day. On the other end of the spectrum, if you don't want to spend a lot of your time glued to the trading screen, you may find it better using the larger time frames.
Forex Trading Strategies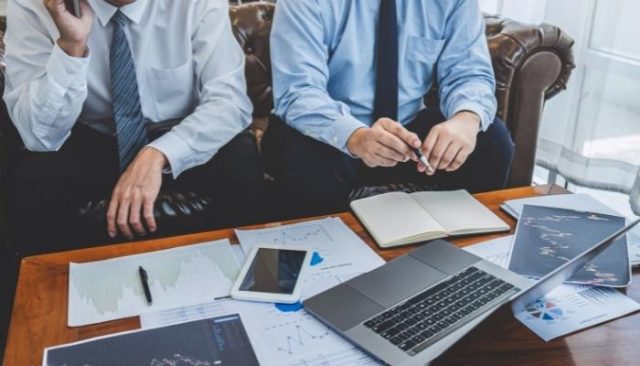 A highly effective way for forex traders to log down their trades when evaluating a strategy is to take screenshots of the trades themselves. This makes it much easier to analyze the trades and the trading style and brings you closer to becoming a successful forex trader.
This is because you can see everything in detail including the technical analysis that you did before taking a trade.
By evaluating your trades in this way, you will see patterns of behavior or any trading mistakes that when corrected can lead to more successful trades.
The best forex trading strategy for you is one that incorporates proper money management and results in more profit than loss. This allows the forex trader to gain confidence in the strategy.
Of course, you should only test out your strategies on a demo account.
At the end of the day, it's about protecting your trading capital and keeping your entire trading account safe.
Without the right strategy for trading the forex markets, it is easy to wipe out your trading capital and trading account.
The financial instruments that you trade can also affect your strategy's success rate. Financial instruments have a "personality" and behave differently from others. It's about finding one that matches your trading style.
What are the Different Types of Trading Strategies
Many traders approach the forex market differently each with their own method. That said, there are 4 main types of trading strategies.
these are:-
Scalping
Swing trading
Day trading
Position trading
#1. Scalping
This is the most short-term way to trade the market. Here traders will hold positions for just a few seconds or minutes. The goal here is to make many small trades and take many short profits.
Traders using this strategy will also tend to prefer the busier parts of the trading day.
#2. Day trading
This type of trading requires traders to hold positions for the day but will not let them run into the next day.
It is ideal for people who do not wish to take multiple trades a day but also who don't wish to hold positions overnight.
#3. Swing trading
Day traders will hold positions for less than a day. However, swing traders on the other hand will hold positions for longer than a day and may even do so for several days. Sometimes they may hold positions for several weeks.
This also means that they do not need to sit in front of the screen for the whole day watching the price.
#4. Position trading
Position trades look to benefit from more significant price movements. Because of this, they will hold positions for several weeks, over to months, and sometimes even years.
Such traders often use weekly charts to do their analysis.
Best Forex Brokers for Trading
Broker
Best For
More Details

Advanced Non US Traders
Read Review




securely through Avatrade website




Intermediate Non-US Traders


Read Review





securely through FXCC website






Overall Broker
Read Review





securely through Forex.com website




Professional Forex Traders

Read Review




securely through Interactive Brokers website



Best Forex Trading Course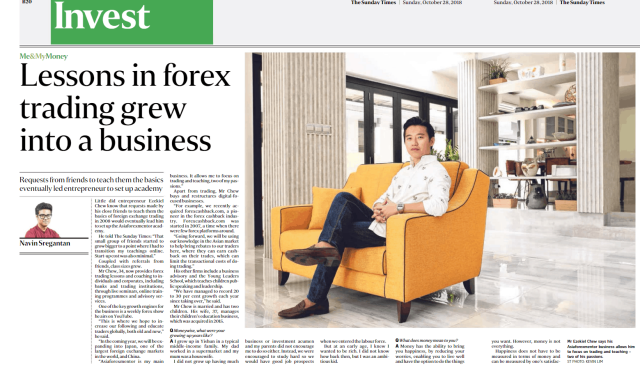 To become consistently profitable in forex, you need a proven forex trading course and an experienced forex mentor. That is what you get with the Asia Forex Mentor course developed by the renowned trading guru and mentor Ezekiel Chew. The course is divided into 5 sections each of which seamlessly progresses to the next allowing you to get a good grasp of the markets.
The Asia Forex Mentor course teaches you exactly how to become a good money manager. The course has been featured in international sites and publications such as the Entrepreneur, CNN, NBC News, FOX, CBS, and THE STRAITS TIMES.
Ezekiel Chew has trained clients from all over the globe who stem from different backgrounds including trading institutions, banks, investment companies, and down to retail traders.
Not only will you be able to trade forex, but also commodities, stocks, crypto, indexes as well as gold and silver. Simply put Ezekiel Chew knows his stuff and this makes him the best mentor to help you succeed in your trading. Most trading courses will demand extra fees as you move through the lessons. Not with the Asia Forex Mentor. With only a one-time fee of $997, you get access to the coursework as well as access to Ezekiel's live trading room.
Final Thoughts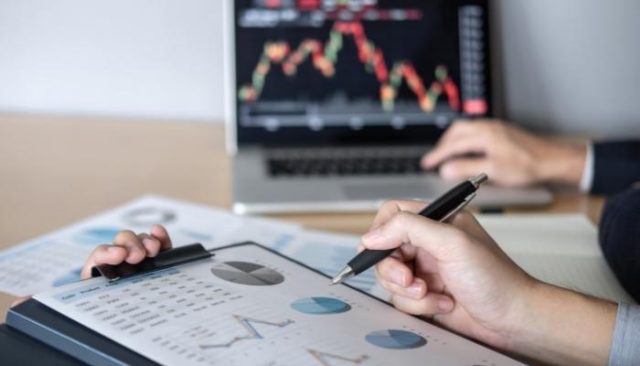 Truth be told, it is not easy to find the right investment advice and to start trading profitably in the fx market. If trading was easy then everybody would be doing it.
A trader's success comes from putting in the dedication and time needed to learn the skills to consistently profit from the forex market. At the end of the day, the right trading decisions and strategy should minimize the losing trade and maximize the profit.
Remember that to be successful, your trading style should take into account things like currency pairs, the economic calendar, trend direction, and overall market direction. Always start by testing your strategy on major currencies and on a practice account.
If you can master these important concepts, you can succeed in forex trading. Also keep in mind that no matter how successful your trading strategy is, you will not win in 100% of the trades you take.
To be consistently profitable, the answer lies in following your trading plan and sticking to it every trading day. Your trading plan will help keep your actions consistent. It ensures your actions remain the same during those volatile markets and even when there is price consolidation.
Forex Trading Strategies FAQs
What is the most profitable trading strategy in forex?
The one thing that any beginner trader needs to understand is that there is no holy grail to trading. There is no one size fits all or a perfect strategy that guarantees to make you one of the most successful traders.
Different traders view the foreign exchange market differently and use different strategies and trading platforms to trade forex. They also see different trading opportunities.
Some traders find trading opportunities in swing tradies, others use multiple trading indicators while others prefer to use support and resistance to make money from the foreign exchange market.
Some traders prefer a day trading strategy while others will use a more long-term timeframe such as the daily or weekly timeframe. That said the best strategy should produce more profits than losses when trading in the financial markets.
How can I be successful in forex trading?
You will need to start out with the right trading knowledge and trading course that will instill skills such as position trading, teach you about technical indicators and the forex industry as a whole. The right information will also teach risk-reward, risk management, and market participants.
You'll also need to learn how to pick the right forex broker and trading platform. Furthermore, it's crucial that you learn how to include technical indicators in your day trading.
Being successful in forex trading is also about developing a good reward ratio that will result in more profit than loss. A good risk-reward ratio for instance to use in a strategy that has a 50% success rate is 1:2. This means that for every dollar you risk, you stand to gain 2 dollars.
To succeed in your forex trading career, you will also need to know how to pick the right currency pair that matches your trading method, the right time frame to trade with, and which trading session is best for you. All this will help you in developing a profitable strategy and making consistent profits in your trading.
How long does it take to become consistently profitable in forex?
First off, let's consider the odds of actually becoming consistently profitable in forex. According to one to one study, only around 3 out of the people who try their hand in trading will succeed in getting consistent profits from the fx market.
Through a dedicated and consistent forex mentor, and someone who is enthusiastic to learn how to trade, the odds can be as high as 10%. This means that up to 90% of those who try forex trading will fail.
That said if you are devoted to learning how to trade, it can take you anywhere from 6 months to a year. If in a short period you can make money, there is a good chance that this is only luck. How quickly you learn how to consistently make a profit in the markets will also depend on your ability to follow instructions and to keep your ego out of your trading activity.
Being a successful trader requires many days and hours of trading on a practice account to ensure that you develop a trading method that works. Only then can you be sure that your initial deposits will grow and not take a wrong turn after a couple of months.