75 Best Small Business Ideas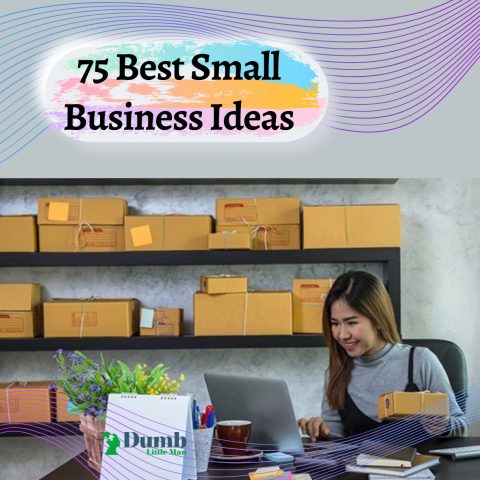 The invention of the internet transformed the world in a big way. It made the world a global village where people can connect at the click of a mouse. It has also revolutionized the way business is done. Today, you can start and run a small company online using internet resources such as a simple website and social media.
This means that you can run a small company from home so long as you have a business idea, a computer, a phone, and the internet. Once you start, you can get suppliers and clients online. The internet also has all the online courses you may require to make your small company successful.
This is a great year to start that small business that you have dreamed of for years. If you want to become a successful small business owner, the first step is to find a business idea that appeals to you. Once you pick the business idea, get a suitable company name and a business plan then get started.
Here are the 75 best small business ideas to select from
This list of business ideas should help you to grow your small business into a successful enterprise that makes cash for you even when you are asleep.
1. Website Development
Nowadays, website developers are in high demand. This is because having a website is almost mandatory for anyone who wants to succeed in business. Most of these individuals or companies require someone to develop websites for them and they are willing to pay for a good job.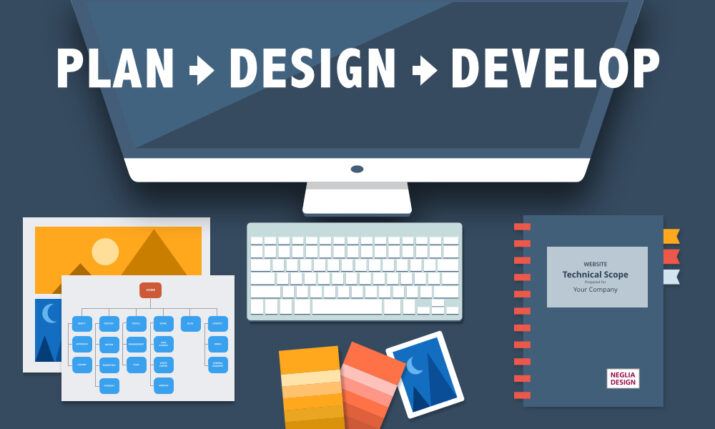 Photo: negliadesign.com
Do you have a certificate or technical skills in website development and some web development experience? Then venturing into a small business as a website developer would be a great business idea.
Website development is a low-cost venture. Your work would include building websites and web pages for your clients. You might also be required to update the web pages and websites every now and then.
You could start your small company by developing your own website. You could also develop one for a member of your family or a friend. By so doing, you will have a portfolio to show to your would-be clients.
When you have developed one or two websites, you can start marketing using brochures and flyers. You could also post links on your social networking sites to the websites you have developed.
There are also platforms where you are assured of getting clients. They include job boards like Flexjobs, Peopleperhour, Upwork, and Indeed. The clients here pay per hour or per project.
Getting ready for your job interview? Click here for more tips on how to pass your Dream Jobs Interview.
The amount you can make from this small venture depends on your skills and experience. Statistics from Website Builder Expert show that independent website developers charge per hour or per website. They could charge $450 to $5,000 for each website. The hourly rate could be between $30 and $85.
As your small company grows, stay up-to-date about the latest software and technological developments in the industry. This will help you to give your clients the best services.
Click Here to Get Your Website's FREE Domain Name!
Web development is a good business to start in the 21st century. This is an industry that is ever-evolving and expanding and the opportunities are therefore unlimited.
2. Blogging
A blog is a simple website where you can self-publish online. Originally, it was meant to be a diary where a person could record the day's happenings. Today, blogs have evolved and include articles on different niches, videos, and photos.
If you like writing, you could start a blog. This is one of the best online business ideas. As a blogger, you are expected to publish and share original, high-quality, interesting, and valuable content on your blog. The content should also be search engine optimized.
If you want to get started right away, I recommend signing up with Bluehost for $2.95/month, which is 63% off their regular price.
Click Here to Get a FREE Domain Name for 1st Year with Bluehost!
You require a computer, internet, and a website. There are free blogging websites that you could start with such as WordPress, Blogger, Wix, Weebly, etc. However, if you want people to take you seriously, you should have your own website.
Choose an interesting niche that genuinely interests you. Some of the popular blogging niches are lifestyle, food, fashion, personal finance, technology, parenting, etc.
The name you choose for your website should give people a sneak peek into what your blog is about. You could develop the website personally if you have the know-how or get a website designer to help you.
Click here to get a FREE SSL Certificate and 1-Click WordPress Install!
When the blog is up and running, start posting your articles. Write articles in a relaxed and engaging style so that your readers can start a conversation. Post regularly to attract more people, get loyal readership, and attract advertisers.
Market your blog by sharing your posts on different social platforms. You could also use email marketing to alert people of new posts. You should also request your readers to subscribe to your blog.
When the number of readers increases, you can monetize the blog. There are many ways you can make cash from a blog. They include:
Sponsored blog posts
Advertisements
Selling digital products
Starting a blog is one of the greatest small business ideas today. You get to generate revenue as you share entertaining and valuable information.
Click Here to Get a FREE Domain Name for your Blog!
Some successful newbie bloggers make more than $1000 a month. You could make that kind of cash or more if you remain focused.
3. Graphic Design
Graphic design is communicating messages and ideas visually. If you have graphic design skills or experience, you could start a business in graphic design.
If you look around, you are likely to see billboards, signage, posters, etc. All that is graphic design. Graphic designers are in great demand as companies and individuals need them for branding, advertising, and marketing their brands.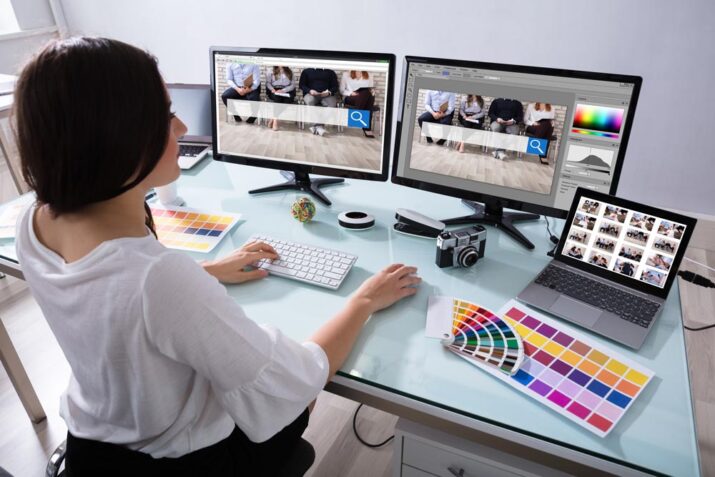 Photo: designworld.home.blog
To get started, you need the necessary skills or experience. You also require a computer, internet, sketchbook, and knowledge of graphic design software. Your work may include designing logos, posters, cards, and page layouts on websites.
You could get clients by signing up on design job sites like SolidGigs, Flexjobs, and Upwork. Market your small company also through social networks, Linked In, and Fiverr. Once you have grown your portfolio, you could send pitches to larger companies.
Some clients can pay you per hour or per project. According to ZipRecruiter, an independent graphic designer can earn an average of $27 per hour. According to the same statistics, it is possible to earn $55,642 per year. The amount you can make hourly or annually depends on your skills and experience.
If you want your small company to expand, you could do the following:
• Keep yourself updated on the ever-evolving graphic design software
• Hire and train other amateur graphic designers to help you handle projects
• Develop a website to give your company a professional look
If you deliver high-quality work on a timely basis, you will grow gradually. You will get new clients, repeat clients, and many referrals and your company will thrive.
Try Canva for Free, One of the Leading Online Graphic Design Platforms.
4. Property Management Company
Property management is overseeing real estate property. This may include residential or commercial properties. A small property management company is one of the lucrative small business ideas for anyone who has the necessary skills or experience.
Many property owners do not have the skills or time to manage their properties and therefore contract a property management company. Property management companies are in great demand as residential and commercial buildings continue to increase worldwide.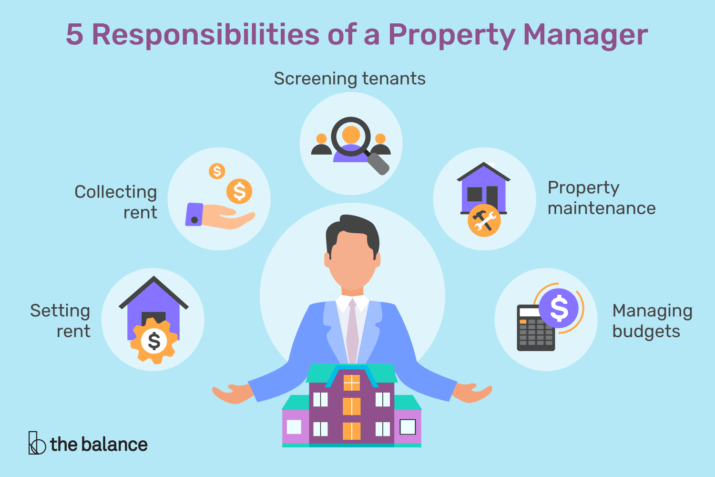 Photo: thebalancesmb.com
Your small real estate company may be required to do the following on behalf of the clients:
• Take care of the buildings
• Market the vacant units
• Connect tenants to owners
• Oversee signing of leases
• Inspect the properties regularly
• Collect rent
If you operate from home, the start-up costs are low. To get your business going, you need a phone, a computer, internet, and clients. Having a certificate in property management would be an added advantage but not essential.
You could advertise your work offline through business cards, flyers, and brochures. If you visit ZipRecruiter, Truelancer, and Freelancer, you will find numerous clients looking for virtual property managers. You could start with such clients so that you can build your portfolio.
In many countries, a real estate/property manager gets a 10% commission of the rent paid monthly or annually. The beauty of this enterprise is that you can work for multiple clients to maximize your profits.
Property management is among the most interesting small businesses as you get to interact with landlords and tenants. You could make a fortune monthly or annually if you get several clients. Your earnings could skyrocket if you bag one or two high-end clients.
5. Moving Company
A small moving company is one of those businesses that are always in great demand. Every day, numerous people move from one home to the other for various reasons. Companies also open new offices or relocate to new offices. All these consumers hire a moving company to help them ferry their stuff.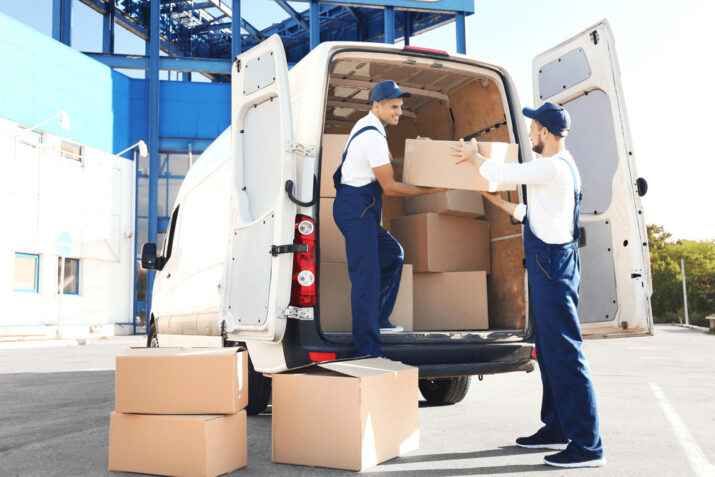 Photo: allinmovingsystems.com
This is a good small business idea to venture into if you are healthy and physically fit. Your work will be to help clients move their belongings from one home to another or from one office to another.
You require a phone, a moving truck/van, moving equipment, and moving boxes. If you don't have a truck you could hire one whenever you get a client. Since this job involves heavy lifting, you would have to hire people to help you. You could minimize your expenses by hiring temporary staff when the need arises.
Your marketing strategy should include the use of the internet community, cards, and brochures. In the future, you could develop a website and also list your company in directories in your city.
Normally, moving companies charge per hour for short distances. They however base their charges on weight and mileage for longer distances. The hourly charges are between $25 and $30. You could earn more by doing additional tasks such as packing, unpacking and arranging the house or office for your clients.
If you are looking for one of the most stable, small business ideas, then a small moving company is a great choice. You can always find clients even when times are hard.
6. Car Rental Company
If you have a car that you don't use regularly, you could start a business of car rental. This means that you rent out your car to someone for a given period of time. Rental cars are always in demand as individuals, companies, and tourists are in constant need of transport.
Starting a car rental company is one of the greatest business ideas. Your car should be in tip-top condition and you should have the necessary permits to operate this business. You should also have a phone, computer, and internet.
The internet has made finding customers for car rental businesses quite easy. There are numerous car rental marketplaces on the internet. When you list your car on these marketplaces, you don't have to worry about getting clients. They get the clients for you and they deduct a service fee when the client pays.
Find out the car rental marketplaces in your area. Some of the reputable ones are Getaround, Rentalcars, Turo, Avis, Car2Go, etc.
The amount you can make may differ depending on your location and the type of car you own. High-end cars charge more than ordinary cars. For instance, in the US, high-end cars can charge between $100 and $200 daily. Ordinary cars can charge between $35 and $50 daily.
As you continue to grow, you can buy additional cars and employ people to help you. This can be a profitable enterprise with a huge potential for growth.
7. Dropshipping Company
E-commerce has taken the internet by storm. E-commerce is basically buying or selling goods electronically using the internet. One of the popular E-commerce methods is dropshipping. If you would like to venture into E-commerce, dropshipping would be a good starting point.
Dropshipping is a simple business model. You open an E-commerce virtual store and sell goods on behalf of a supplier. Your work is to market your suppliers' goods in your virtual store.
When a customer places an order, you pass the order on to the supplier. The supplier then ships the goods to your customer. Meanwhile, the customer thinks that the goods have come from you. It's a win-win situation for you, the supplier, and the customer.
Start your dropshipping company by making a list of the products you would like to sell. You then search for dropshipping suppliers of those products and contact them. Some of the suppliers are Wholesale Central, MegaGoods, Alibaba, and AliExpress.
Once you have identified and contacted your suppliers, look for a dropshipping platform where you can set up your virtual store. Some of the dropshipping platforms are Shopify, WooCommerce, Magento, etc.
Open an account with the dropshipping platform and set up your online store. The dropping shipping websites normally charge a fee for using their platforms.
When the store is ready, you can start trading. If you want to grow quickly, advertise your store widely using the internet community.
Dropshipping business owners can reap huge profits. According to Nichepursuits.com, first-time drop shippers can make between $200 and $3000 within the first month of trading.
8. EBooks Business
The internet has made the writing and publishing of books and other materials quite easy. You can now self-publish books and eBooks, market and sell them online.
If you like writing and have something to share with the world, you could start a business writing eBooks. An eBook is an electronic book. This means that it is published online and read online.
You require a computer, the internet, and your writing skills to start this business. You can choose to write in whichever language you are competent in.
It is important to think of what you will write about. Choose a topic that you love and are interested in. Some of the popular niches are:
How-To-Guides
Fiction – suspense, thriller, mystery
Romance
Self-help eBooks
Crime
Fantasy
Children's eBooks
Start posting compelling and entertaining posts, photos, or videos that grab the attention of your audience. Engage your audience so that they like, share, click on links, and comment on your content. Ensure that you post regularly; preferably daily.
You do not require millions of friends and followers to become a Facebook influencer. It all depends on the power you have over your audience. You can become an influencer even with 1000 friends. However, it is important to make new friends regularly so that your audience base can grow.
When your influence on Facebook starts to grow, make a list of brands you would like to collaborate with based on your niche. Start mentioning and tagging these brands in your posts to draw their attention to your profile.
Also, start marketing yourself to different companies to become one of their brand influencers. Once they hire you, you will promote their brands through Facebook and you will get paid.
This is not a get-rich-quick kind of venture. If you want to succeed in this business you need engaging and high-quality content. If you produce such content, you could become a huge Facebook Influencer.
12. In-home Day-care
Today, the demand for childcare services is booming. This is because, in many families, both parents have full-time jobs. In addition, parents sometimes want to go out without their children. All these parents require someone to look after their children while they are away.
Do you have a passion for children and some childcare experience? Then you might consider starting an in-home daycare. You can start running this new venture on your own from the comfort of your home. Your work will be to look after other people's children at a fee.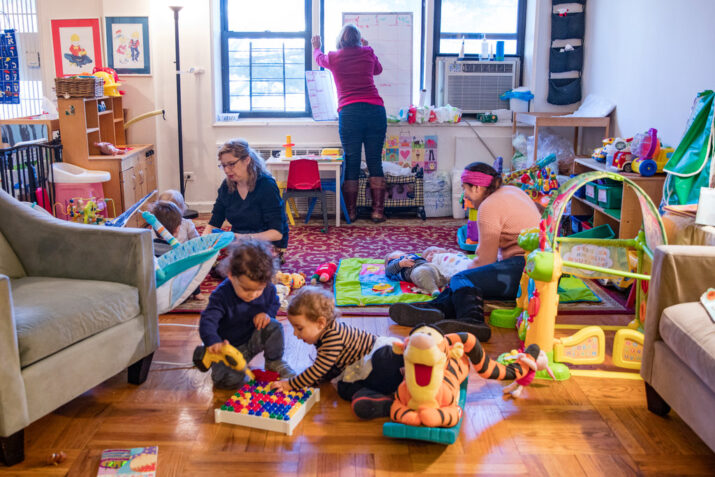 Photo: nytimes.com
Start by finding out what is required to start an in-home daycare in your area. These may include certification and insurance. Also, check whether your home is child-friendly.
You could come up with a list of activities that will engage the children while under your care. Get supplies such as first aid kits, mats, toys, and stationery.
You could start the daycare with one or two clients. If you have children of your own, you can combine them with your clients' children. Advertise your services through word-of-mouth, social networks, brochures, and flyers.
According to recent statistics by Care.com, a parent pays approximately $199 per week for an infant in an in-home daycare. This amount may vary depending on where you live, and the hours you spend with a child.
An in-home daycare can be both financially rewarding and personally fulfilling. Your daycare can expand even more if you take additional childcare courses.
13. Freelance Writing
Do you have some writing skills? Well, there is someone out there who requires those skills. Such people don't have the skills, time, or resources to write. They may require someone to write for them articles, letters, speeches, press releases, resumes, etc.
Freelance writing is one of the small businesses that are easy to start. All you need to get started is your writing skills and search engine optimization skills. You also require a phone, a computer, and the internet. Once you are armed with these things, you can start looking for writing work.
There are numerous places where you can get all types of writing jobs online. As a beginner, you could start by visiting content mills. They don't pay a lot of money but they are good places to hone your skills as a newbie writer. Some of the content mills are Textbroker, ContentGather, Constant Content, and Scripted.
You can later move to higher-paying writing jobs. You can get such jobs by pitching and bidding on the numerous writing job boards available. Some of the best job boards are BloggingPro, Upwork, All Freelance Writers, Freelance Writing, and ProBlogger.
Keep on looking for more and more work. Once you get lots of writing work, you could hire other good writers to help you. That way, your writing venture will grow into a successful business.
14. Handy Worker Business
If you are the kind of person who always repairs things around your house, then this business would be good for you. A handy worker does odd jobs such as changing bulbs, decorating, fixing toilets, mowing grass, simple carpentry jobs, painting, etc.
There are many people searching for handy workers online. So, you can make a kill from this kind of venture if you stay ahead of the pack. The work involves moving from one home or office to another, fixing things.
Evaluate the handy worker skills you have then decide which services you will offer. You can start your handy worker company by telling your friends, family members, and neighbors. You could also tell your followers on social platforms.
You should be willing to do very small jobs, to begin with. Start with jobs you can do without any help and charge per hour or per day. If you want your company to grow, identify other handy workers with different skills from yours. These people will work with you on bigger projects.
After you have kick-started your company, look for an additional business online. There are websites where you can get customers looking for handy workers. These websites include Thumbtack.com, Handyman.com, BuildZoom.com, Nextdoor.com, and HomeAdvisor.com.
Handy work small business owners can get a regular stream of work from these websites. Work hard and the sky will be the limit.
15. Instagram Influencer
Instagram is another popular social network. It's a video and photo-sharing platform where you can share messages, videos, and photos with your followers.
If you love taking videos and photos, this is a wonderful business idea. You could share your content on Instagram, build a huge following and become an Instagram influencer. An Instagram influencer is a person who influences his/her followers to purchase from companies through Instagram.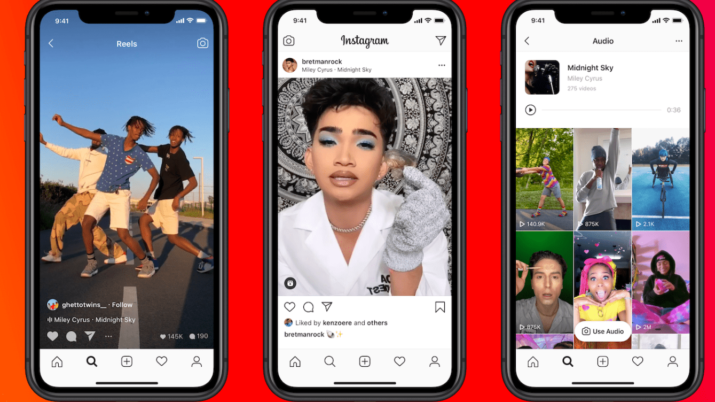 Photo: digiday.com
You could earn money as an Instagram influencer by promoting brands of different companies. Since Instagram is a platform for posting photos and videos, you should have a smartphone that takes great videos and photos.
Concentrate on a niche that you really like. Some of the popular niches are photography, animals, food, music, luxury, beauty, etc.
Make your Instagram profile attractive by creating a bio that grabs people's attention. Then, use the photos you post to tell your stories so that you can connect emotionally with your followers. Post consistently; preferably several times a day.
Click here for more tips on how to earn money by simply taking photos
You can start earning money as a Nano influencer. This is an influencer with between 1,000 and 5,000 followers. If you have 1,000 followers, you are ready to start your influencer journey. Start tagging brands in your photos and videos to attract them to your posts.
Contact brands that you would like to work with via email. If they accept you, you will post their sponsored posts on your Instagram page. You will then get paid for the posts.
There are platforms that you can join to connect and find brands that are relevant to your niche. Some of these platforms are TapInfluence, TRIBE, InfluencerBay, etc.
You might not become an Instagram influencer overnight but as your following grows, you will get more brand partnerships. Just invest your time and effort and it will pay off eventually.
Click here for more tips on how to earn money by simply taking photos
16. Landscaping Company
Landscaping has been in existence since time immemorial. Human beings have always manipulated the land to make it more beautiful. Today, landscaping has become a huge business. If you love working outdoors, then this is one of the best small business ideas for you.
So many people in your neighborhood and its environs are looking for someone to maintain the grounds in their homes and offices. Some of the tasks include weeding, mowing lawns, and pruning trees, planting and maintaining flowers.
You can start small and grow the company gradually. If you don't have enough capital, you can purchase or rent used equipment. You could also use your car to ferry your equipment.
It is important to decide how much you will charge for your work. You could charge per hour or per job.
Advertise your work to people in your neighborhood using brochures and flyers. Also advertise through your social networks to reach a larger audience.
If you want to experience business growth, offer additional services like snow plowing, edging, leaf collection, and planting trees and flowers. As your small enterprise grows, you can employ other skilled people to assist you.
In the future, you could develop a website for your business. You could also join an online association or marketplace for landscapers. Opportunities are limitless with this kind of small business.
17. Mobile Car Cleaning
Today, many people prefer a mobile car cleaning service that offers door-to-door services instead of taking their cars to the carwash. No wonder the mobile car cleaning industry is growing so fast worldwide. It is therefore a great small business idea.
You can start by doing simple car cleaning work. This includes cleaning the inside of the car by wiping seats, garbage cleaning, and vacuuming. You also have to clean the body of the car.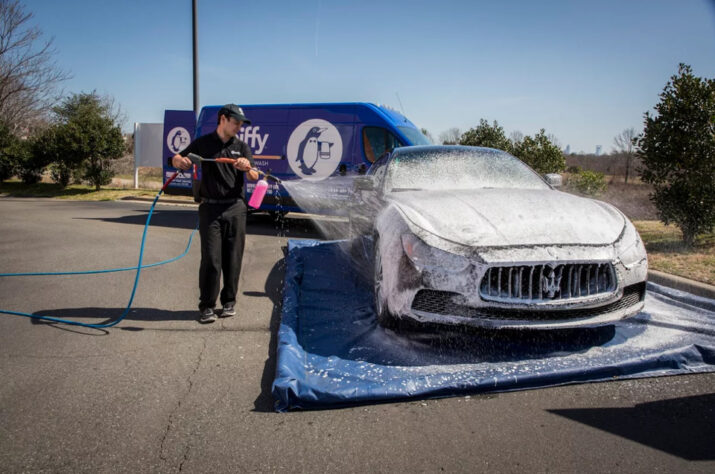 Photo:forbes.com
The equipment you require for this type of business includes a hose, pressure washer, brushes, sponges, and buckets. You also require car shampoo, a water tank, cleaning towels, and an overall among other things. You should also have a vehicle to transport your tools.
You could look for clients by advertising your business in your locality using brochures, business cards, or flyers. In addition, post photos and videos of your work online so that people can know about your business.
As your enterprise grows, develop a website where you can showcase your work. You could also give your regular customers some discounts through your website.
Today, many people prefer a more personalized car cleaning service. You can therefore succeed in this business if you are hardworking and focused.
18. Translation Business
The translation is one of the best small business ideas for people who are bilingual or multilingual. It is a highly sought-after skill and it's highly marketable as a lot of people all over the globe require translators.
The translation languages in demand are Spanish, Mandarin, German, Japanese, Chinese, French, and English. However, any other language can be in demand. It all depends on what a client wants.
All you need to get started is your bilingual/multilingual skills, good typing skills, a computer, the text you are working on, and the necessary instructions from the client.
Translators are paid per hour, per page, per project, or per word. The work includes translating texts, marketing materials, and books from one language to another. You could make use of translation software tools such as Trados, Ginger, and Babylon to make your work easier.
There are many translation agencies where you can find work. They include Gengo, Smartcat, OneHourTranslation.com, Unbabel, and TextMaster.
You could earn more if you specialize in a certain niche. For example, translators who specialize in technology, finance, engineering, or medical jargon earn more for their work. You can bid for high-paying jobs from job boards such as Flexjobs, Upwork, and Peopleperhour.
Once you are established, you could grow your translation business by building a website and marketing your work to others. Who knows, you could end up starting a translating agency of your own.
19. House Cleaning Business
Nowadays, many people have no time to clean their houses as they are caught up in the rat race. Such people hire cleaners to ensure that their houses are spotless and clean. So, if you are hardworking and you like cleaning, this is an awesome small business idea for you.
You don't need any expertise to start a small house cleaning business. So long as you like cleaning and you are hardworking, you are good to go. You could start with only one client and if you do a good job, that client can give you regular work.
The good news is that you don't need loads of cash to start a house cleaning business. You could start with simple tasks like dusting surfaces, mopping floors, cleaning dishes, and emptying trash. The basic tools you need for such tasks include scourers, sponges, dusters, and cleaning brushes.
Tell people about your new business using traditional methods and social networks. You could later venture into specialty cleaning areas like cleaning industrial sites and offices. Such clients would definitely pay you more for your work.
You could also get well-paying clients online. There are numerous websites where you can apply for house cleaning jobs. Some of them are websites like Craigslist, Housekeeper.com, Snagajob, and Care.com.
House cleaning is a great business because it is a lucrative industry that grows by the day. Covid-19 requires people in homes and offices to be more vigilant about cleanliness. This is the opportune time to venture into a small house cleaning business.
20. Twitter Influencer
Twitter is a reputable social networking forum where you interact with other users through micro-posts called 'tweets'. The posts (tweets) are a maximum of 140 characters. You can access the platform using a smartphone or a computer.
If you want to become a Twitter influencer, sign up for a Twitter account and write an eye-catching and intriguing bio. Ensure that your profile photo is interesting and that your tagline is witty.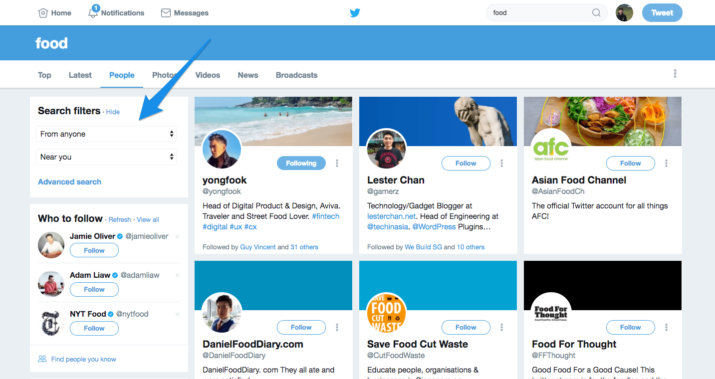 Photo: buffer.com
On Twitter, it is all about followers and following. So, you could start your activity on Twitter by following people and companies that have similar interests to yours.
Make your tweets interesting so that people can like, comment, retweet, and follow you.
Below are things you can tweet about:
General observations
Interesting news stories
Questions that invite feedback
Interesting photos and videos
Reply to tweets by other people
It is important to make use of the appropriate hashtags. By the way, hashtags originated from Twitter. They help to draw people to your tweets. The right hashtags will help to grow your audience quickly.
When your presence on Twitter is solid, companies will be will to pay you to collaborate with them. You can get paid to tweet about their brands. These are called sponsored tweets. Just contact companies and convince them to work with you.
There are also platforms that could help you find sponsored tweets. You can be paid from $1 per tweet to $10,000; it all depends on your status as an influencer. Some of the platforms are PaidPerTweet, SponsoredTweets, and The Network Niche.
Twitter is an avenue through which you can network. So, post engaging tweets regularly and respond to your followers' comments and you will be on your way to becoming a successful Twitter influencer.
21. Herbs Growing
Herbs have been around for centuries. These plants are still popular even in the 21st century because some have medicinal value while others add color and flavor to food.
If you like gardening, you could start an herb-growing business. The good thing about this business is that herbs grow very fast and you could start selling some of them within three months.
You need a raised bed in the yard or large pots to grow the herbs. You also need simple garden tools and quality soil.
You could grow medicinal herbs, culinary herbs, or both. Some culinary herbs are parsley, rosemary, and basil. Examples of medicinal herbs are chamomile, marshmallow, and peppermint.
You can source your seeds from the numerous herb seeds sellers online. Once you plant your seeds, take good care of them to get a good yield.
You can start by selling your herbs to your neighbors, family members, and friends. You could also sell them at the local farmers' market.
The amount of money you can make from this business may vary depending on where you live. For example, in the US, parsley growers can sell a pound of parsley for over $8.50.
As your business grows, you can do the following:
Look for additional space to increase your yield
Hire people to help you
Sell your herbs to greengrocers, supermarkets, and restaurants
Develop a website to have an online presence
Herbs growing business can grow into a profitable enterprise within a short time. The demand for herbs is here to stay and you could therefore make thousands of dollars per year if you do it right.
22. Interior Decorator Business
An interior decorator is a person who instantly recognizes anything that is right or wrong with a room. They can tell what item is out of place and any alterations required to improve the beauty of the room.
Many interior decorators have no formal training in this area; they are usually self-made. If you have the ability to recreate and create a room, a sense of style, and an eye for detail, then becoming an interior designer would be one of the greatest business ideas for you.
You could start by redecorating your home. Every time you finish with a room, take 'before' and 'after' photos and videos and post them to your internet networks. Write something interesting to accompany the photos and videos.