Questrade Review: Is it Best for Copy Traders in 2022?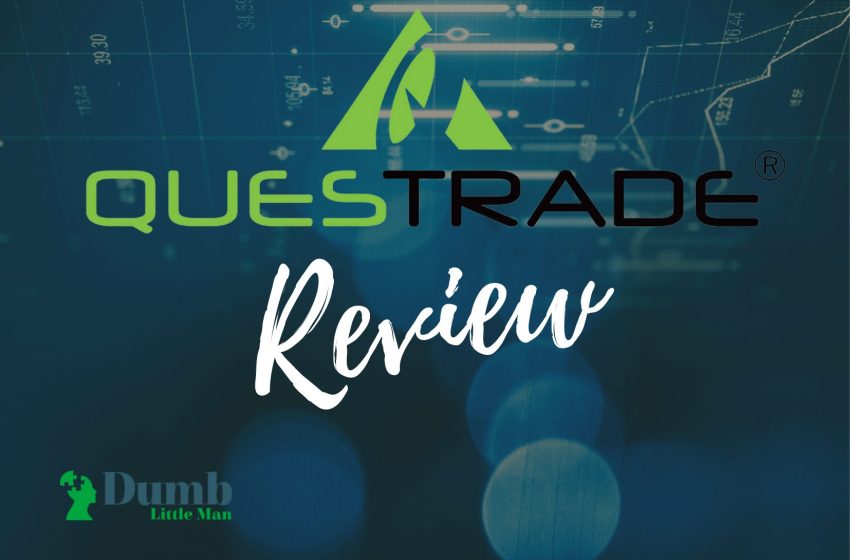 Questrade was established back in 1999, and it is a very famous Canadian broker. It is a very renowned broker because it offers Canadian citizens a method to trade and invest with the central banks in Canada. But for that, you need to make sure that you have a registered account in a Canadian bank or any other financial institution.
Then you will be able to transfer it to Questrade quickly with the investment industry regulatory organization. If that is not the case with you, there is still a solution left for you. You can use the online platform to open your Questrade account if you don't have another Canadian Bank account for mutual funds. This broker provides the option to trade in stocks, mutual funds, bonds, and exchange-traded funds.
You can also perform your Forex trading activities and CFDs using a Questrade account. One significant benefit is offering a guaranteed investment certificate and security for the precious metal you purchase. It is essential to have a Canadian address to open your Questrade account and intraday trader account.
Unfortunately, if you are a resident of the United States, you will not hold a regular trading account. Even if you are a Canadian citizen, you still can't do that while being a United States resident. The best part about the web platform is that it is designed uniquely, and it is very user-friendly as well.  This article will review the Questrade in detail and explain whether it is best for copy traders.
Questrade Review: What Is Questrade?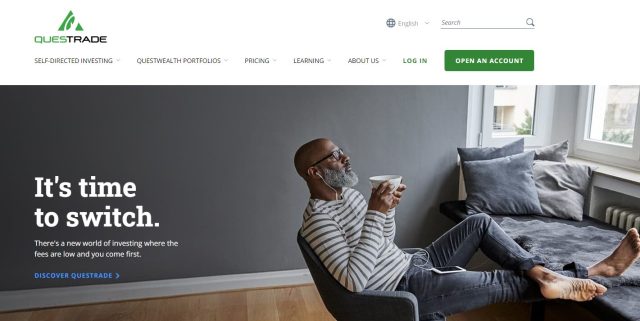 Questrade is a top-rated discount brokerage based in Canada for Canadian investors, and it is specifically designed for Canadian residents. It also provides a balance of platforms, including different user account types.
It is only the perfect choice for you if you live in Canada if you are an international client looking forward to trading in the Canadian Stock Exchange. You can also use it if you want to trade in the United States national stock exchange because it will be a feasible solution for you in this regard.
The best part is that it has a minimum deposit fee, which is why more people are inclined to use it for trading purposes. It is famous because it has a transparent pricing plan, and that is why more users on the internet can trust this platform because most of the platforms charge a lot of fees and have hidden fees.
If you are an active trader, you will be given a lot of discounts, and there is not going to be an annual fee at all, which is a plus point if you plan to use this platform for a long time.  There are a lot of different instruments available in the desktop version of this platform and for a tax-free savings account.
Unfortunately, no alternative is available for you if you are a resident of the United States. If you do not live in Canada, you will not get your hands on the Quest trade portfolio IQ account. Overall, it provides a solid experience for the traders and Canadian residents with reasonable currency conversion fees. With the innovative mobile app, trade value, and investor protection fund CIPF, this platform is great for active traders.
How does Questrade work?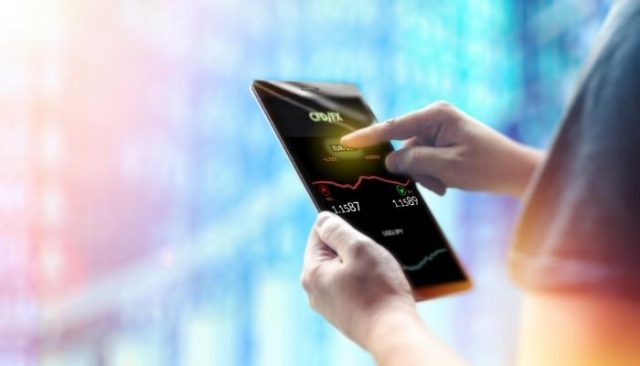 As discussed, this platform is only suitable for Canadians and not for United States residents. If you are not a Canadian, you will not open your portfolio IQ account, but you can open a self-directed account. It can be done as an international trader if you want to access this platform. It is important to note that it includes the United States regional exchanges.
Currently, this trading platform is not offering any cryptocurrencies like Bitcoin or active trader pricing for trading platforms. Even dogecoin and other similar cryptocurrencies are not available at Questrade. That is why you should not enter this platform because of cryptocurrency at all. Live platforms work so that the clients can trade United States-based securities.
If you are a client of Questrade, you can trade more than 100 different types of Forex currency pairs for a low fee. Other than that, you will also get the option to trade multiple CFDs. But it is important to note that forex trading is not the main and the most vital point of this trading platform. The low fees make it beneficial for market data, no doubt.
This platform supports different account types through the regulatory organization of Canada, including traditional and managed accounts. You can also access registered retirement savings plans and tax-free savings accounts using Questrade.
The Questrade platform also offers educational content in different forms on the internet from third parties through the regulatory organization of Canada. If you want to watch valuable video content, you can find it on the official YouTube channel of Questrade.
There is still room for improvement in the YouTube videos because they are a few, and they can be organized better for the future. You will get to see two different research tools on the platform of Questrade, including market intelligence and intraday trader for trading signals. You can enable an option that will give you a feed like Twitter to get social media updates. It is a great way to connect with other users and get their data analysis to make better reports for the future.
What are the Features of the Questrade platform?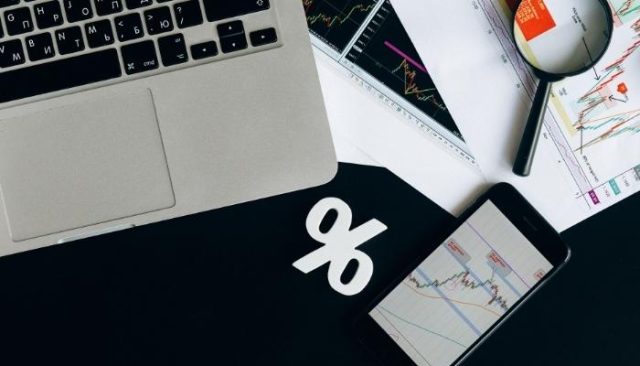 Questrade is providing a bundle of features for its users and online investing. Let's have a look at the significant components of Questrade below. Let's talk about the features in detail!
Customer service
Questrade has excellent customer service because their phone line is available from 8 a.m. to 4:30 p.m. in eastern time for exchange-traded funds. If you don't want to call, you can also chat with them online, and you will get a reply soon about any question you have in your mind regarding the Questrade platform and trading.
Live brokers from the platform are also available during marketing hours, and you can get in touch with them to get their valuable advice. They also have an email support option, but they will take at least two or three days to get back to you. The customer support is excellent, but it is recommended to call them directly or use the online chat option for foreign exchange fees.
Security
The security feature of the Questrade platform is satisfactory as well because the customers can apply a pin code or two-factor authentication with a bank account. Two-factor authentication is an essential feature for security, and that is why the platform Questrade is imposing to introduce it on their platform. Many trading platforms online do not have a two-factor authentication feature, which is why they have been hacked many times in the past.
The same is not the case with the platform under consideration today, and they also have a biometric entry enabled for their mobile application. Questrade guarantees you online security and also safely authorized transactions. If you have a customer account, your account will be protected by the Canadian investor protection fund by up to 10 million dollars with no quarterly account fees.
Education
The platform of Questrade is simple and easy to use. It is innovative in such a way that live events are also used to increase the marketing campaigns of the platform. You can find some tutorials and videos about the platform on YouTube. These tutorials are available for everyone to watch without any cost.
They also have an online blog in which different informative blog posts are published for information about clients. Sometimes, these blog posts can be hard to find because they are not tagged properly. They are just listed in chronological order, and that is why you can't serve the right one when you need to find information about a problem and margin accounts.
Portfolio analysis
The Quested platform allows you to customize the reports and include the deleting criteria without any monthly fee. However, you will not get to see any built-in trading journal. If you want to access that aspect, you can do that by subscribing to their third-party application.
Questrade Pricing and Plan?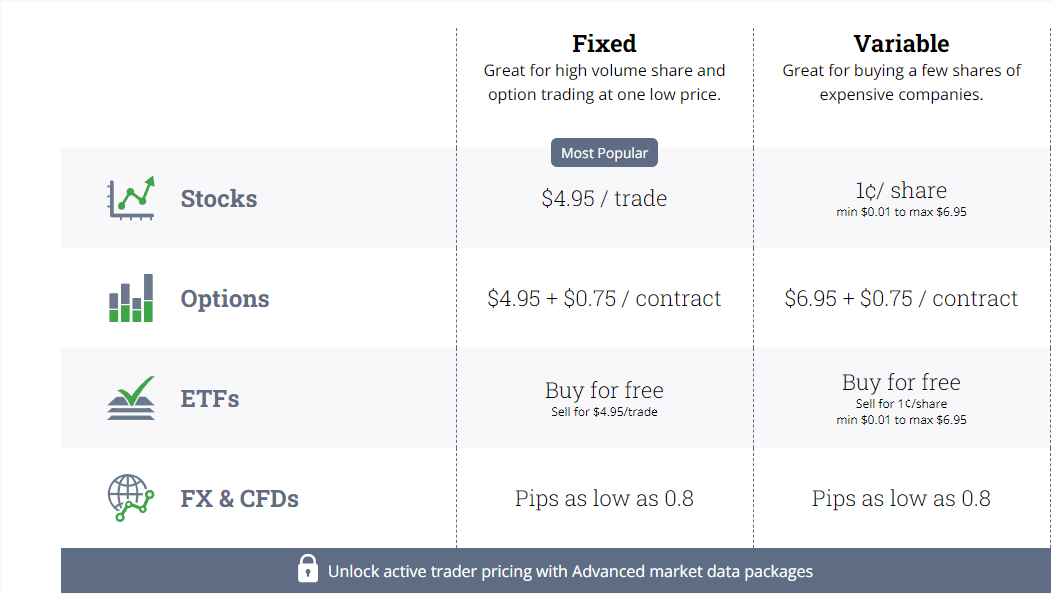 The Questrade trading platform has two different trading fees plans available. The first is called the standard pricing plan, which will start at 0.01 dollars per share. There will be a minimum of 4.95 dollars, but the maximum amount can be $9 per stock transaction.
If you get your hands on an advance than a package, then you can get access to an active trader pricing plan without any to reimburse transfer fees.
If you want to get the advance data package, it will cost you around 90 Canadian dollars. If you can earn a monthly commission of more than 49 dollars, you can get a 19-dollar rebate on this fee. If you want to open or close an order, it will cost you less than $5. There are no hidden fees, and everything is transparent between the clients and the trading platform.
The price for a mutual fund transaction is 9.95 dollars. However, there is no account closure fee, and it is entirely free. The account transfer fee will be 150 dollars in a complete transfer. But if you want a partial transfer, it will cost you only $25 for that.
The assignment fee for Questrade is $24, and you have to pay $59 as a fee for 50 different contracts for trading forex.
Who is Questrade Best For?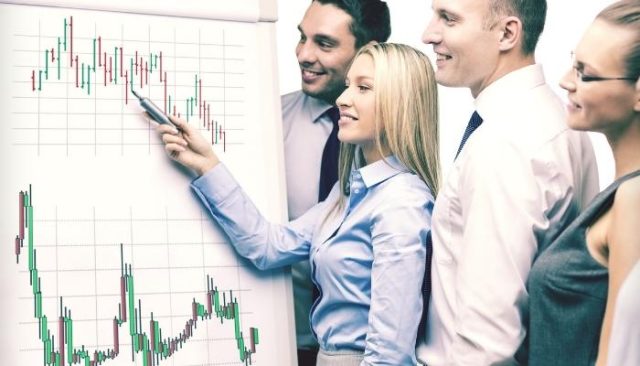 Questrade is the right trading platform for you if you are a Canadian citizen or resident. Otherwise, it will not be as beneficial for you, and that is why you should not waste your time on this platform if you are not a Canadian resident.
Even if you live in the United States, it will not be a feasible option for you. Questrade is the right trading platform for you to avoid the high fees and restrictions implemented on the people who have investments in banks in Canada. If you live in Canada, it will be great for you because you will get a lot of flexibility from Questrade. Questrade will also give you access to an automated portfolio builder, and you will not have to pay a lot of fees.
The most attractive and lucrative factor about the platform of Questrade is that it has a significantly lower price than its competitors available in the market nowadays online. So if you are someone who is looking forward to having a transparent relationship with the trading platform, then Questrade will be the right option for you.
However, it will only work out for you if you are a Canadian resident. Otherwise, there is no chance, and it is not recommended to waste your time on this platform and find something else that will work out for you according to the country you are living in. Questrade's fees and account fees are less for all the early international equities.
The minimum investment is affordable with self-directed investing. You can efficiently perform self-directed investing using this platform with advanced data packages.
Do you find it challenging to navigate complicated websites when trading online? We know that it can be very annoying, and we know exactly how that feels. That will not be a problem if you decide to trade with Questrade.
It is because Questrade has a very easy-to-use website, and you can easily navigate through it without any trouble, even if you are a beginner. Every function is available in a clean way, and you can scroll down and do whatever you want to do you.
| RECOMMENDED TRADING COURSE | REVIEW | VISIT |
| --- | --- | --- |
| | #1 Forex, Crypto and Stocks trading course. Ranked most comprehensive by Investopedia and Best by Benzinga. Free to Try! | |
Questrade Pros and Cons
Pros
No additional fee is charged for saving the account if it is tax-free.
No payment is charged for a registered retirement savings plan.
The website is user friendly and easy to navigate
Mobile application is interactive and engaging
Cons
The search offerings are pretty limited.
Not suitable for residents of other countries except Canada
Questrade User Experience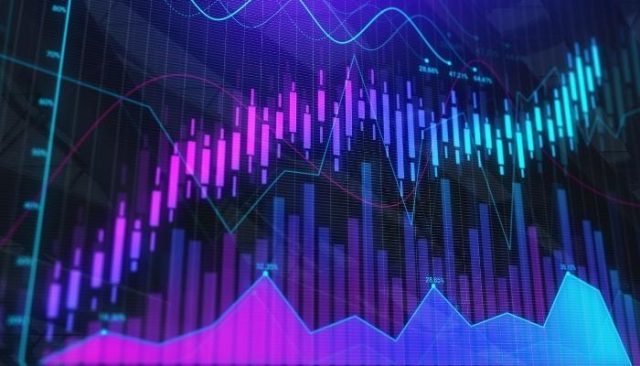 Questrade provides a pretty solid User experience to the Canadian residents, and they are satisfied by the platform for trading. It is suitable for Forex traders, so it is pretty popular now. If you want to get started, it is straightforward to get a new account, and it is clear.
As a new customer, you can create a recent report by signing up on the website. It is as simple as it sounds, and you can go through a few video tutorials to get an idea about what you need to do. The video tutorials provide a complete guide about the available platforms for trading. If you are thinking about transferring your account from another bank, this platform will rebate 150 dollars as a transfer fee.
It is a very easy-to-use trading platform, and you will not have any problem navigating it because it is so simple to use. The unique factor about this trading platform is that you can create mobile applications on two different desktop trading platforms simultaneously.
It further increases the usability and user experience of the trading platform, which is why more people are inclined towards it. It is a web-based platform, and it has all the basic features and research tools that you require from a trading platform for any trading, including Forex.
However, there are a few options available when it comes to customization. You can choose different columns for data entry and reporting purposes, but you will not see many options here. You can quickly learn how to use this platform, and you will not face any problems if you are a beginner. However, if you decide to get the downloadable version of this platform, you will see more customization than the web-based platform. A mobile application is also available, which is versatile and interactive.
Questrade vs Competitors
1. Questrade vs Avatrade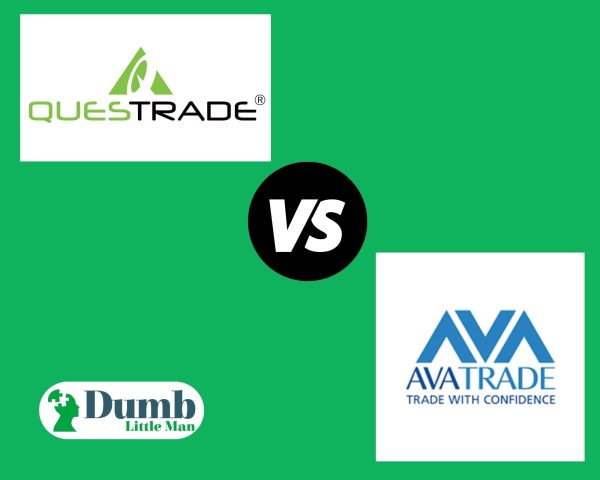 If you choose to go with Questrade, then you will have to pay a minimum deposit of $1,000. However, if you decide to select an Avatrade, the minimum deposit will be pretty low, only $100 minimum. However, it is essential to note that you should only invest and deposit the amount you can afford. Questrade will enable traders to trade almost 195 different financial tools and instruments.
On the other hand, if you decide to go with Avatrade, you will get 1250 different financial instruments on the trading platform. It is not a lot, so Questrade is a better option in this regard. Almost zero stocks are listed on the Questrade platform, whereas AvaTrade has practically 1,000 different stocks listed on their platform, which is quite reliable. There is intense competition between both of them.
Broker
Best For
More Details


Advanced for Non US Traders
Read Review




securely through Avatrade website
2. Questrade vs TD Ameritrade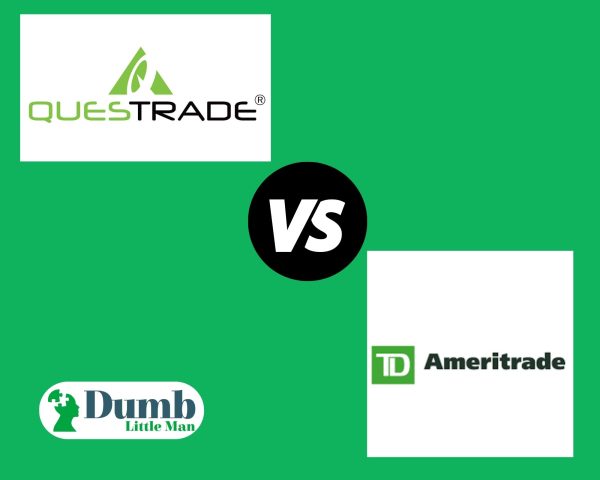 Question is an independent and self-investing online brokerage platform available for traders. On the other hand, TD Ameritrade is one of the biggest discount brokers available in the United States.
The difference between them is that Questrade is not available for the residents of the United States because it is only available for the citizens of Canada. With TD Ameritrade, you can get a fixed trading commission and access a massive list of different trading products and securities on the trading platform. Both of them give each other at off competition.