XTB Review: Is it Best for Small Account Forex in 2023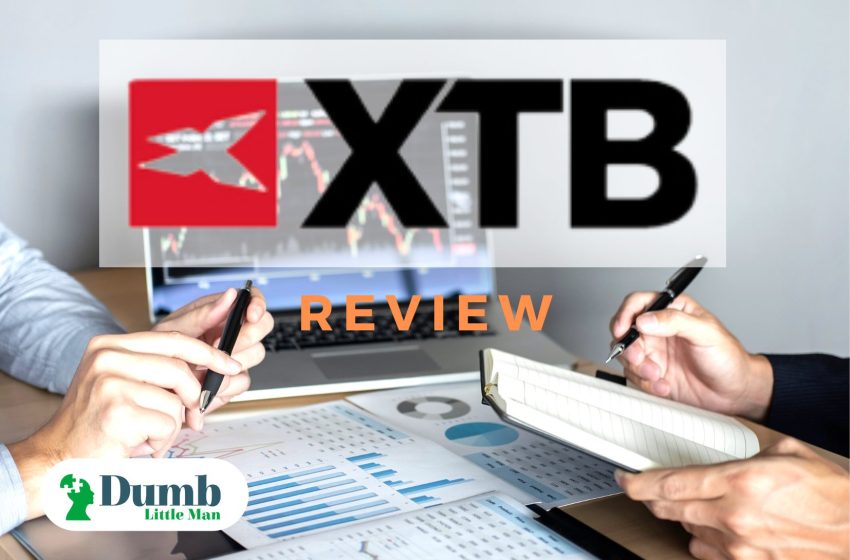 Financial markets have become widely accessible over the past decade or so. Retail investors these days have become savvy and even in the future, the flow of retail capital into markets will be huge. The success of retail investing has of course been driven by many factors. But the emergence of online brokers has to be one of the key factors.
Online brokers have basically globalized the markets and made them accessible from literally anywhere. Whether you want to get started with crypto trading, forex, or derivatives of underlying assets, you can always find a brokerage ready to offer you these services. There are a lot of brokerage firms too these days. But we also know that there are a few of these firms that tend to stand out.
XTB is one of them. This London-based brokerage gives clients access to all the major markets out there and will be the focus of our review today. We will look at what the forex broker is about, the kind of assets you can invest in through an account here, and give you a list of pros and cons to expect the moment you sign up. We will also give you info about investing in CFDs, the significant risk involved, and what you can do to maximize your experience. Here we go:
XTB Review: What Is XTB?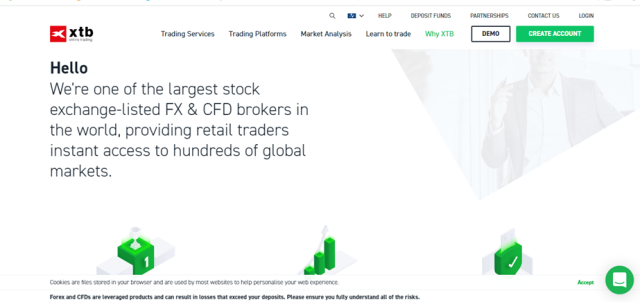 XBT is one of the biggest online brokers in the world. The firm was founded in 2002 in Warsaw and has grown to become one of the most recognizable brands in financial services across Europe. XTB International however accepts account applications from a huge variety of countries. At the time of writing, the firm had over 4000 tradable financial instruments in 2100 markets. This gives international clients the ultimate opportunity to diversify their investment portfolios.
In essence, XTB International Limited is a multi-asset broker offering forex and CFD markets to active traders. The broker also offers an advanced web platform to trade including advanced tools for active traders who like automated strategies in trading. You still however get to use mobile apps on the go just to give you some flexibility.
XTB is also highly regulated. In fact, the forex trading broker is regulated by several tier-1 bodies including the Dubai Financial Services Authority, The Polish Financial Supervision Authority, The International Financial Services Commission, The Financial Conduct Authority FCA in the UK, and so many exchange commissions around the globe.
XTB is also listed in the Warsaw Stock Exchange, meaning that it's heavily audited and scrutinized to ensure client funds are safe. The London-based Polish firm is also insured under the Financial Services Compensation Scheme in the UK. If you are looking for a safe, reliable, and efficient broker with a reputation of excellence in the market, then XTB Limited has to be top of your list.
How does XTB work?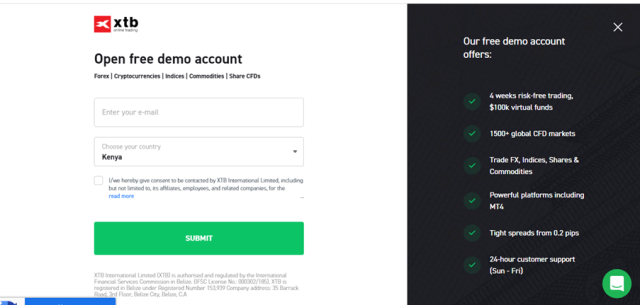 XTB is designed for retail investors and as such, it's very easy to get started with this trading broker. However, before you open an XTB account, it is important to note that trading CFDs and other financial derivatives come with significant risk. In fact, a huge percentage of retail investor accounts lose money when trading CFDs with this provider. Please make sure you understand how these complex trading instruments work before you open an account with this firm.
Nonetheless, if you are confident about your ability, head over to the XTB website and click the sign-up button. You will be redirected to the accounts opening page where you will be required to key in your personal details. Typically, the account opening process will depend on which country you are applying from. Like other brokers, XTB Limited also has to follow certain KYC regulations and as such, some verification documents will be needed. Nonetheless, once these documents are in, your account should be up and running in less than 24 hours.
After that, the next step is to deposit some money for CFD trading. There is a minimum deposit of USD 250. Although this is consistent with many CFD trading broker firms, it's a bit high. Also, XTB gives you various deposit options and does not charge deposit fees. You can deposit via bank transfer, PayPal, credit or debit card, and so much more. As soon as your deposits are in, it's time to trade global markets. You will need to access the XTB platforms to start online trading. As of now, XTB has two proprietary trading platforms.
The first one is the xStation 5 and the second is the xStation Mobile. These are very powerful trading platforms with efficient trade execution and superb risk management features. You can use the XTB platforms to trade over 4000 instruments from one single window. Make sure to also check out the market analysis section of your trading forex accounts. This section provides in-depth research on market sentiment and gives investors trading signals on various assets. Feel free to also use the paper trading account in case you are still not sure of how the trading platforms work.
What are the Features of XTB platform?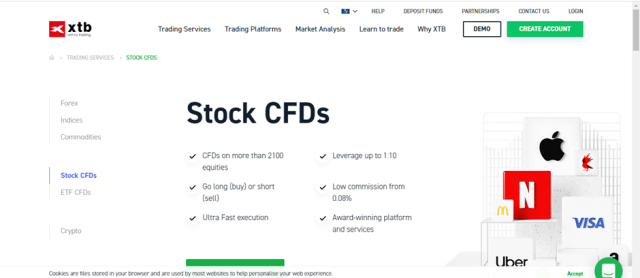 As noted above, XTB Limited uses its own proprietary trading platform and it has a series of incredible modern features. Here is a breakdown of all these tools and how they can help enhance your overall trading experience.
Superior Trading Technology
As one of the leading CFD brokers in the world, XTB has created a technologically superior trading platform that comes with a simple and intuitive design. The interface gives you access to over 4000 assets in one single window.
Whether you want to trade stock CFDs, forex, or any other financial instrument, the platform has everything there for you. There is also the opportunity to use automated trading tools and you can still deposit funds and manage your accounts right from this single interface. You also get negative balance protection here.
Online Trading Academy
Trading CFDs is not always simple. These financial instruments come with a huge risk of losing money rapidly due to leverage. However, XTB Limited gives you the education you need to trade through its trading academy.
The trading academy is inbuilt into the platform and here, you can learn how to trade CFDs, how to do fundamental and technical analysis, and so much more. Also, the trading academy provides guides on how to use XTB and its trading platforms. You can then practice on the free paper trading account before you start dealing in the real CFD accounts.
Excellent Security
XTB is one of the most secure forex brokers on the planet. First, the firm has invested in state-of-the-art security systems to ensure that client data and funds are safe. Also, this is a highly regulated broker.
It is regulated by some of the leading supervision bodies in the world including the Financial Conduct Authority FCA, The Polish Financial Supervision Authority, and several other tier-1 bodies from all over the world. This gives you the security and the confidence you need to start forex trading or crypto trading with this brokerage.
Free Demo Account
XTB also offers a free demo account for traders who want to learn the ropes before they dive into real money investing. The demo account is designed to work and resemble the real trading platform with real-time price action. This allows you to develop trading strategies and test them with real market data before deploying them into the real market.
The free demo account also gives you the chance to get an intuitive feel into how the platform works, the features that it offers, and how you can use automated tools to enter and close positions in the long run. You don't need to deposit money or pay for the demo. It's free of charge!
Superb Customer Support
XTB also has one of the best customer support teams in the brokerage sector. You get several channels to reach out to the team here including a live chat feature, phone, email, and social media. The support team is also segmented into various departments with each team designated relevant account-related matters.
Whether you have an issue with your Islamic account or perhaps you want to learn more about XTB fees, the customer support team will be happy to address your questions within the shortest time possible, mostly in less than 24 hours.
Other features to note also include low trading and non-trading fees, a huge variety of tradable financial assets, advanced market analysis, and trading signals, and so many others.
XTB Pricing and Plan?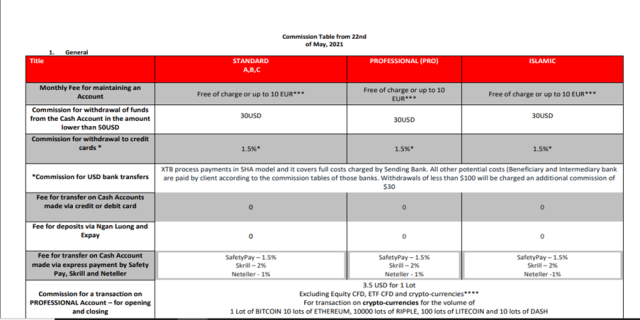 XBT fees are not standard and will often depend on the type of asset you are buying. The firm charges both a spread-based commission and fixed commissions as well. Also, the fees charged will vary depending on the XTB account you have. For example, on the standard Account, the minimum spread across all asset classes is around 0.35 pips. For the Pro account, minimum spreads start at 0.28, meaning that it's cheaper to use the Pro account.
But the Standard Account is way better in terms of fixed commissions. In fact, to trade forex, Crypto, indices, and commodities, you will not pay any fixed commission with your Standard Account. But the Pro account attracts a commission of GBP 2.5 per lot for these three assets. Commissions for Stock CFDs and ETFs are however standard or the same across all the accounts. XTB charges a fixed commission of 0.8% per lot.
In case you have an Islamic account, you will also pay different fees. CFD spreads start from 0.2% per lot while pips on forex start as low as 0.01. We did not see many non-trading fees XTB charges. The XTB website does not also indicate if an inactivity fee is charged on trading accounts and how those fees apply. Other brokers charge nontrading fees of course so you'd expect XBT to do the same. Nonetheless, the firm does not also charge deposit fees or charge you when you withdraw money. This makes it one of the most affordable CFD brokers out there.
Who is XTB Best For?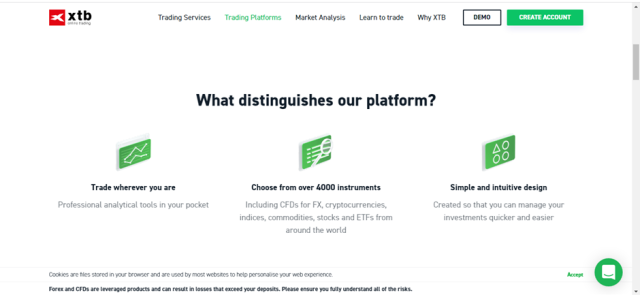 XTB is far more superior when compared to so many other brokers. Besides, its multi-asset approach makes it such an ideal option for all types of investors. However, the platform is mostly used by investment savvy traders who have a deep understanding of financial markets. After all, the brokerage focuses on CFDs which are very complex instruments.
Although like many trading brokers XTB tries to give users in-depth market analysis and education through its academy, you still need to have a bit of experience in the market to buy and sell these complex trading instruments.
Also, in case you are a fan of superior tech when it comes to trading, then you should check out XTB. In fact, X Trade Brokers has invested in its own high-end proprietary trading software. The platform offers excellent trade execution, advanced market analysis and signals, and some crucial risk management tools designed for tech-savvy investors.
Folks who love low fees and a sizable variety of trading instruments can also check out this provider. In fact, X Trade Brokers give you access to over 2100 global markets with over 4000 instruments available to trade. The fees are also low, making the firm one of the best online brokers to use for low-margin profits. There is of course the XTB minimum deposit of $250 but other than that, fees, including inactivity fees are typically very low. So, in essence, this broker is suited for folks who are looking for a tech superior low-cost firm that gives you access to a huge pool of assets on its web platform.
XTB Pros and Cons
Although XTB is among the leading CFD brokers out there, it has its own fair share of pros and cons that every investor should know about. Here is the list:
Pros
XTB offers a huge variety of tradable assets including CFDs on stocks, forex, indices, cryptocurrency, and so many others.
The firm is one of the most regulated forex brokers and is also listed on the Warsaw Stock Exchange for extra security.
You also get a tech superior proprietary trading platform from this provider with advanced risk management tools.
XTB fees are low as well including a very minimal inactivity fee
The firm is one of the most recognizable trading brands in Europe and the world In general
Cons
XTB does not accept account applications from traders in the United States
You will also need an XTB minimum deposit of around $250 to trade CFDs with this provider.
XTB User Experience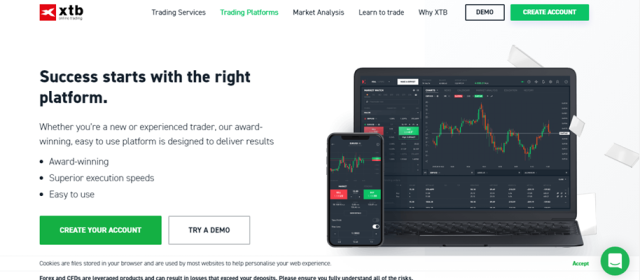 Overall, the trading experience that you get with an XTB account is simply impeccable. This is actually based on the efforts that this firm has put in to ensure that traders get a seamless experience. First, the firm offers a simple and intuitive trading platform. Although it is a tech superior and advanced trading software, it feels so easy to use. You can literally navigate across all aspects of your XTB account and find what you are looking for in no time.
Besides, the platform has several automated tools that allow you to do less while earning more. This is a very popular feature among investors out there. The customer support has also done incredibly well to ensure that traders here get the most out of their accounts. In addition to the live chat support, XTB also gives you more ways to reach its team including phone, email, and even messages on social media.
In fact, this is one of the few X trade brokers out there that listens to customer feedback and incorporates everything into the trading experience. It's the main reason why at the moment, XTB has nearly 400, 000 clients around the world.
Investors will also love just how easy it is to open an account with this provider. Yes, there will be some KYC requirements but they are not nearly as hectic as you'd expect from other brokers. The only downside to all these is the fact that there is a high minimum deposit requirement. This can be a bit of a turn-off but it is consistent with most top-tier trade brokers out there.
XTB vs Competitors
X Trade Brokers has a few competitors out there. Although the firm has managed to distinguish itself in the financial services sector, there are some firms that can match up to it in every single way. So, how does XTB compare with these firms? We have picked two global brokerages that are very similar to XTB and compared them here below:
1. XTB vs Avatrade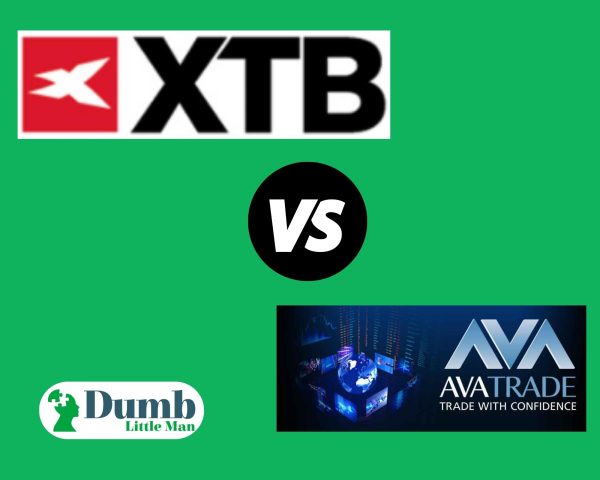 AvaTrade is a huge brand in forex and CFDs. It is based in Dublin but has offices all over the world. AvaTrade is known for its superior trading tech, easy account opening, and some of the lowest fees in the world. In these respects, it's more or less the same as the X Trade Brokers at XTB. The two firms also have several other similarities. They are first of all European based and as such, they are regulated by some of the strictest and highly reliable supervision bodies around the world.
AvaTrade is however regulated in more jurisdictions compared to XTB but both these trade brokers are safe and legit. But even then, you could argue that because XTB is a listed brokerage, it is far more exposed to more scrutiny and auditing compared to AvaTrade. Also, the fees charged by XTB are generally lower compared to AvaTrade.
But on the flip side, XTB is a bit limited in terms of the countries it operates in. While you can still open trading accounts from Europe and a few other countries, XTB does not allow US clients. But AvaTrade does and is available in more countries. Despite everything, these are two solid brokerages to use and of course, none of them is a market maker.
Broker
Best For
More Details


Best Overall Broker
Read Review




securely through Avatrade website
2. XTB vs FXCC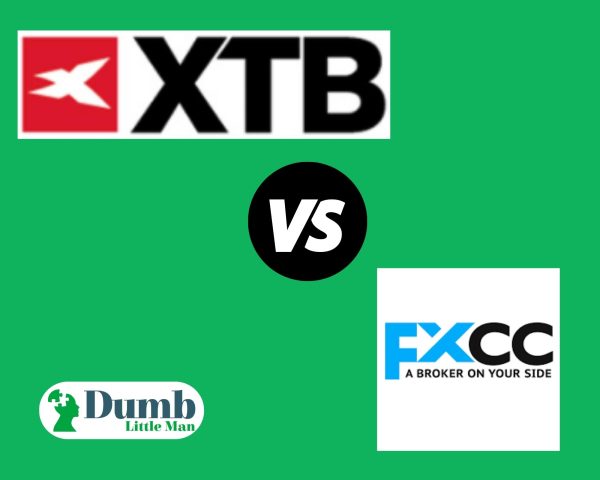 FXCC is one of the oldest brokerages in the world. During those years, the firm has earned its place among the top-rated brokers and continues to attract more traders from all over the world. Like XTB, FXCC is European-based with its headquarters in Cyprus. But FXCC has a better global reach, accepting applications from so many countries. Also, the account opening requirements set by FXCC are a bit more flexible but it should be easy to open an account in both these firms.
XTB and FXCC are both highly regulated entities as well. FXCC for example is regulated by the Cyprus Securities and Exchange Commission and other tier-1 bodies in Europe and the world in general. One area though that XTB excels is the number of tradable assets. With over 4000 instruments, XTB offers way too much compared to FXCC.
Also, you will get better trading technology with XTB. FXCC uses the Metatrader 4 as its main platform. The MT4 is of course a decent trading platform with superb features. But the proprietary software that XTB has is way better and feels easier to use even for beginners. But despite these notable differences, both these firms are some of the most solid brokerages out there. They will give you access to so many global assets.
Broker
Best For
More Details


Intermediate for Non US Traders
Read Review




securely through FXCC website
Conclusion: Is XTB really the Best for Small Account Forex?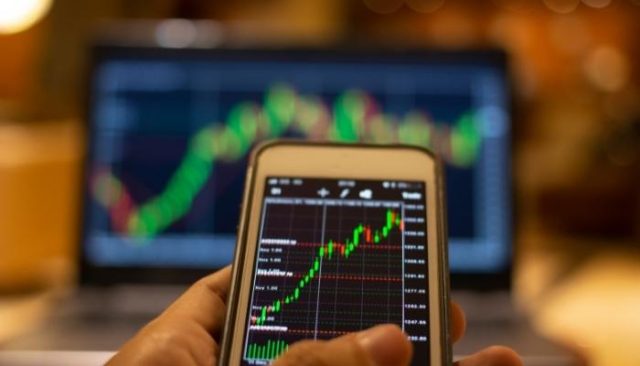 Finding a reliable broker as a retail investor can be hard. There are so many options of course but very few address the challenges that most retail accounts face. Despite this, XTB has done well to establish itself in this area. As a leading European brokerage with a global presence in many other countries, XTB simply has so much to offer.
First, the firm brings its own proprietary software designed intuitively to cater to the trading needs of average traders. The platform feels so easy to use and allows you to manage your account in one single interface. XTB has also been ranked as one of the most affordable places to trade. Fees are spread and commission based but they are way low compared to other brokers.
There is also the superb market analysis and research that is offered here. In fact, XTB has a dedicated tab on its website for all the analysis you need on the market. Traders also get signals to ensure they are trading on actionable market data. Although trading signals should not be seen as investment advice, they play a key role in shaping up good returns. You also get a superb customer support team, excellent investor education, and easy account opening.
But there are also some areas where XTB needs to work on. First, it would be great if the broker opened its platforms for US traders. Also, the minimum deposit fee of $250 can be a bit high for the small ticket investor. But other than those two issues, XTB still remains one of the best European brokers and should be a great choice for any retail investor.
XTB FAQs
Is XTB Safe and Legit?
Yes, XTB is a safe and legit broker that has been offering financial services since 2002. Founded in Poland, the firm now operates out of London. It is also heavily regulated by some of the leading supervision bodies in the world. XTB is listed in the Warsaw Exchange too and strives to meet all regulatory requirements of a forex brokerage and a listed company. You can therefore be 100% sure that you are safe with this provider.
Can you buy stocks on XTB?
No, you cannot buy direct stocks from this provider. However, XTB allows you to buy CFDs on stocks using the minimum deposit or funds available in your account. These are basically financial derivatives whose value is dependent on the value of the underlying stocks. Please note that CFDs are complex and risky instruments. A huge percentage of accounts lose money when trading these instruments. Ensure you understand the risks involved here before you start trading with XTB.
Does XTB have inactivity fees?
We did not see any mention of inactivity fees on the website. But as with many brokerage firms, you would expect that there are some fees charged for dormant accounts. But based on how generally XTB structures its fees for non-trading activities, you should pay very minimal inactivity charges if there are any charges at all.
Like this Article? Subscribe to Our Feed!
Wilbert is an avid researcher and is deeply passionate about finance and health. When he's not working, he writes research and review articles by doing a thorough analysis on the products based on personal experience, user reviews and feedbacks from forums, quora, reddit, trustpilot amongst others.