PrimeXBT Review: Is it Best for Active Traders?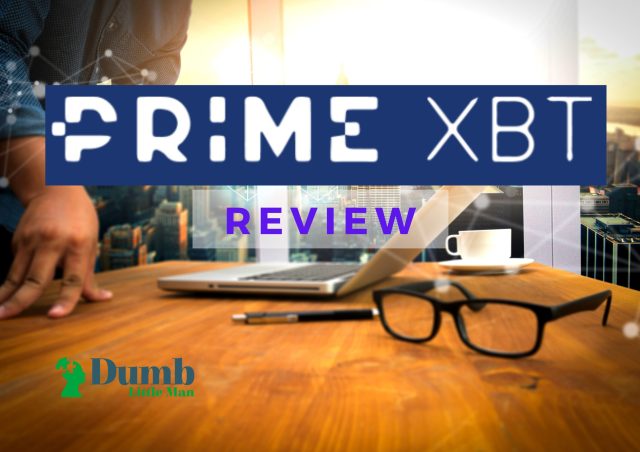 Cryptocurrency trading has become an everyday necessity, and trading platforms are constantly upping the ante – something that will become evident in this PrimeXBT review. Most cryptocurrency trading platforms have become full-service powerhouses offering everything from buying and selling, to storing and staking. PrimeXBT is just an example of one such industry player.
The industry has seen a lot of platforms come and go in its first decade, as some become irrelevant as others thrive. PrimeXBT prides itself for having adaption as part of its DNA. That extends to copy yield and trading accounts, which are all the bells and whistles you would expect from a top-rated crypto trading platform, but this trader takes it a step further.
PrimeXBT consistently ranks higher for customer services, and its app does not disappoint. In fact, the trading ranks as the best in easy-of-use and syncing across devices. As the once-sparse field of crypto trading has grown, PrimeXBT has occupied a place of advantage, which has allowed it to stand out from the crowd, thanks, in part, to its great trading platform.
In this PrimeXBT review 2023, let's look at some of the things that define its trading platform, everything that sets it apart from the crowd, and areas of concern – to see if this is the platform for active traders. By the end of this review, you should be in a position to determine if PrimeXBT makes the cut as your go-to crypto trading partner.
PrimeXBT Review: What Is PrimeXBT?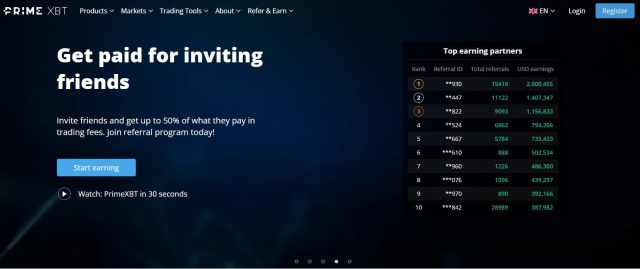 Established in 2018, PrimeXBT launched to become a consistent front-runner as the best platform to buy and sell cryptocurrencies. PrimeXBT, simply put, is one of the best trading platforms in the world because it offers a robust selection of trading options and key features. Its diverse array of crypto assets is among the best you will find at a crypto trading application.
PrimeXBT's lead doesn't end with its list of supported assets, the navigation of the platform scores high marks as users love the simplicity, ease of use, and rich features set to manage the crypto portfolio on the go. The mission of the company has been to build a fair, more accessible, efficient, and transparent platform that enables the growth and expansion of the crypto economy.
Starting as a radical idea, PrimeXBT is now home to investors and professional traders of all skill levels. It offers a trusted and easy-to-use platform for accessing the best of what the market has to offer. Through its desktop and mobile dashboards, PrimeXBT offers a wide array of trading features, including an impressive chart presentation and intuitive design.
All the features a trader could want are delivered right to their fingertips including crypto yields and copy trading. Approximately 5 million verified users and institutional users in over 150 countries trust PrimeXBT to easily and securely invest, save, and earn more than $1 billion in cryptocurrencies. It's a full-feature, crypto-trading experience and compares well with the largest experiences.
How does PrimeXBT work?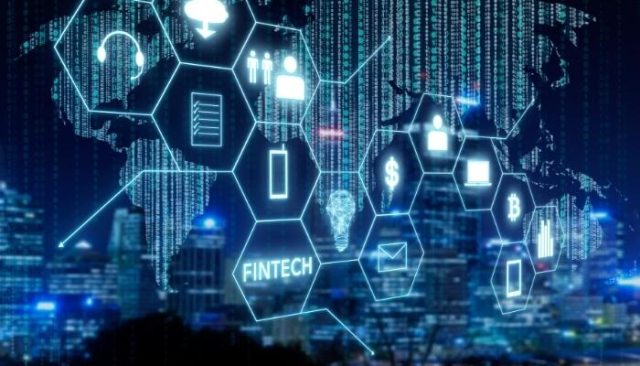 PrimeXBT, like all its competitors, offers the user everything they need to take charge of their account, at home or on the go. Convenient, secure trading from almost anywhere – PrimeXBT account features powerful tools to help users to trade on their schedule from a computer, tablet, or smartphone. All you need to do is create an accounting – to get started, you will need:
A government-issued identification card;
Be at least 18 years;
Own a computer, tablet, or smartphone connected to the internet;
A working phone number;
Run an up-to-date version of your operating system.
These measures are put in place to guarantee everyone on the platform that they will not be liable for fraudulent transactions or scams. That means you can trade simply and securely on your schedule and stay connected to your account across all your devices. No matter the kind of trading you intend to do, PrimeXBT has something designed to make your experience more rewarding.
Users turn to PrimeXBT because the platform keeps the terms of trading cryptocurrencies, and other traditional assets, simple. The service is stellar and missing gimmicks cramped up in popular alternatives. Accessing the trading interface is simple and creating an account to start trading is a straightforward process that usually goes like this:
Click or tap the 'Register' button;
You will be asked to give the following information: email address, legal full names, location, address, and password among others;
Check the box to confirm that you have read the User Agreement and Privacy Policy;
Click on create account to complete.
The on-boarding is among the best in primexbt trading platform class. What remains is verifying your email and phone, and then submitting all necessary documentation to verify your account. The final step to trading on PrimeXBT is funding your account by linking to any of the available payment methods. You cannot deposit fiat currencies, but you can purchase cryptocurrencies to fund your account.
What are the Features of PrimeXBT platform?

1. Security
This crypto exchange gives you the tools you need to help safeguard your account. From the very beginning, PrimeXBT lets you know if your password is strong enough. What's more, you can activate account alerts for real-time oversight of your account. Above all, the company has taken extensive measures to ensure user protection and safety of assets under its watch.
2. Customer Service
PrimeXBT offers 24/7 customer phone support, 365 days a year through a manned phone line with reps available at the user's disposal. The company likes to emphasize how they remain accessible to users who might be experiencing difficulties with their products. Good trading platforms must be accompanied by quality customer support, and PrimeXBT checks off this box.
3. Mobile App
At home or on the go, PrimeXBT has designed its app for those who want to make the most of their trading skills for profit. The app gives its users convenience, security, and control over their portfolios. It features powerful tools, an intuitive design, and a functional build to fit your lifestyle and stay on top and in control of your account.
4. Copy Trading
PrimeXBT pioneered the copy trading concept in the crypto market, which enables novice traders to automatically copy trades of their choosing, replicating what they do on their own accounts. This feature, simply put, is trading cryptos by having expert traders from around the world doing the trading on your behalf. It is a feature that has made this platform popular with newbies.
5. Yield Accounts
One of the easiest ways to earn crypto, PrimeXBT lets you earn up to 14% APY for making a crypto deposit. Unlike traditional savings accounts that were synonymous with small interest rates, you can safely earn a meaningful yield through investing in stablecoins. You can put your crypto to work and collect meaningful rewards in a couple of taps.
PrimeXBT Pricing and Plan?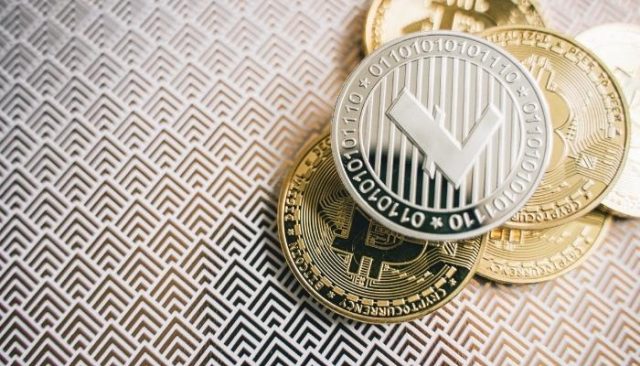 The rewarding world of PrimeXBT lives on a standard account, which incurs fees and other charges. PrimeXBT is straightforward about its fee schedule. Making a deposit into your account costs nothing, but withdrawing your cryptocurrencies is charged a fixed fee. This company does not support the withdrawal of fiat currencies.
To withdraw BTC, you will incur 0.0005 BTC, while ETH and USDT withdrawals attract a 0.01 ETH and 20 USDT charges. The good thing is that PrimeXBT clearly indicates the amount of money you should expect to pay to withdraw your crypto assets. On the contrary, low trading fees are variable, which means the fee depends on the transaction volume and underlying asset.
The trading fee for cryptocurrencies is 0.05% whereas the fee for forex and metals is 0.001%. Likewise, you will pay a 0.01% fee for trading stock indices, and gas and oil. You can find more information about every charge just as you are about to execute a trade or withdrawal, and by looking at the fees and plans page on the official trading platform's website.
PrimeXBT offers a plethora of information to help active traders to know exactly what every action will cost them and make considerable decisions with every trade, deposit, or withdrawal. Simply read through the information presented just before you do anything on the primexbt trading platform to understand what will be at stake, before making the decision whether to proceed or not.
Who is PrimeXBT Best For?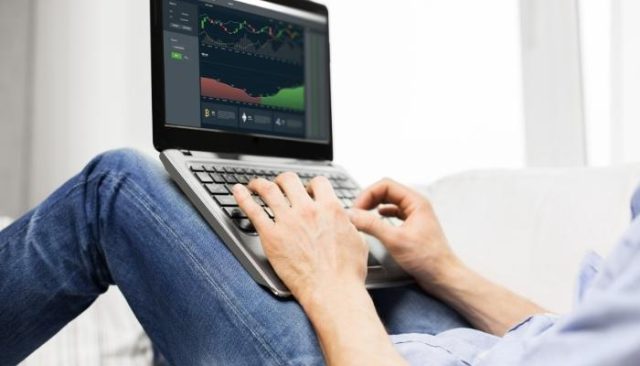 Conventional wisdom favors the use of a Primexbt trading platform that fits your lifestyle and trading strategy. PrimeXBT is relatively new on the scene but has made its goal to make trading easily accessible to everyone. Along that vein, the firm offers a robust trading platform that seems to be universally appreciated, in some quarters more than others.
PrimeXBT offers three essential benefits that make it the best trading platform for experienced cryptocurrency traders looking to dedicate more of their time to building valuable portfolios. First, it's easy to use for traders with considerable experience, and beginners as well. Second, it offers provisions for trading education, and third, it delivers access to quality research material.
This trader takes the top stop as the best all-around choice for active traders with its diverse array of trading tools, competitive rates that reward high trading activities, and professional charts for enhanced technical analysis and data-backed decision-making. PrimeXBT provides the best trading center to build a profitable trading enterprise with powerful tools and advanced features.
Trying to wrap your head around cryptocurrency CFD trading is usually a complicated process, but not here. Everything is clearly explained on the trading platform. PrimeXBT is among the easiest and most usable platforms you will ever come across – that is excellent for beginners looking to commit to CFD trading. It is no surprise that it is held in high regard within the CFD community online.
PrimeXBT Pros and Cons
Pros
A wealth of tradeable instruments and investment opportunities
Better customer support
Intuitively designed trading platform on desktop, tablet, and mobile
Offers CFD trading
Cons
Does not accept fiat deposits
Only offers CFD trading
PrimeXBT User Experience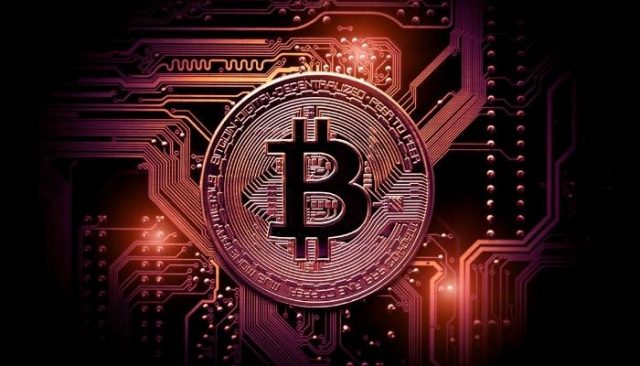 You can measure the runaway popularity of PrimeXBT by the size of its enormous user base, or the volume of trades executed daily, but the most indicative benchmark of this company's place in the list of top platforms for crypto trading is the user experience. The PrimeXBT app is an ideal subject of a functional crypto app.
PrimeXBT has not been around for a long time, but has mastered the keys to establishing a frictionless trading experience, and remains contemporary enough to ostensibly take the fast-paced nature of the market seriously. The on-boarding process, that is, account creation, tutorials, and more, is as simple as it sounds – the link to all these is directly on the homepage.
On all devices, the trading interface looks a lot like its competitors. Still, this interface is quite good. You can quickly find investment opportunities, and its interface is (for the most part) clean and uncluttered, making for a fun experience. The platform is gorgeous, and the effort that went into making this work has resulted in a stunning design.
When it comes to the core of the platform's user experience, PrimeXBT falls short of making a lasting impression, but this failure comes within a forgivable threshold. Moving to and from the supported devices, PrimeXBT has been able to deliver an amazing experience. One takeaway from this review is that this company is on a mission to create an inherently holistic user experience.
PrimeXBT vs Competitors
1. PrimeXBT vs Binance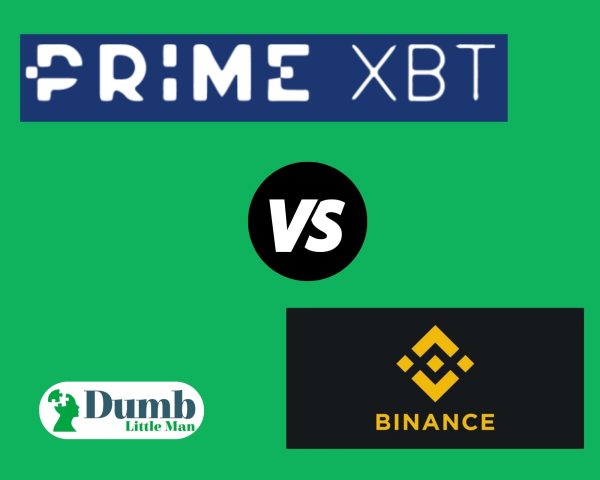 While both platforms offer an expansive selection of investment opportunities, discovery features, and an easily accessible, manageable portfolio, Binance delivers a user experience that is a cut above PrimeXBT. Binance projects a level of efficacy, which is hard to beat, and its purported shortcomings are not reflected in the user base, who span the globe, oblivious to its failures.
Still, PrimeXBT stands out in a saturated market dominated by Spartan aesthetics, and distinguishes itself with clever use of color, gradient, and typography. It excels in translating the complex into the understandable and injecting the appropriate amount of user friction to allow the user to learn and explore from a safe vantage point.
2. PrimeXBT vs Coinbase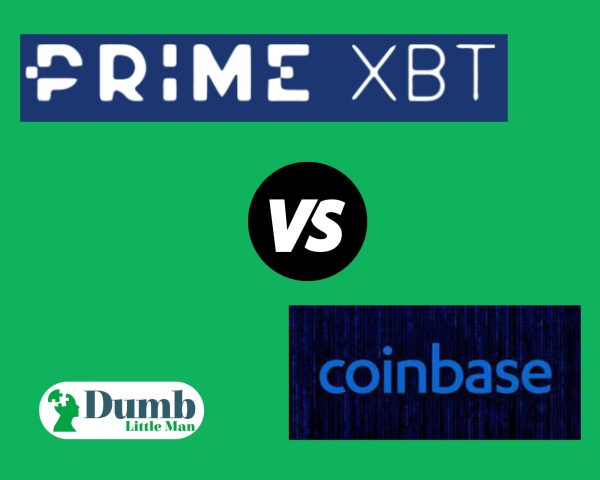 Coinbase succeeds with its world-class service, its ergonomic trading interface, sense of security, and hands-down better user experience. Compared to PrimeXBT, coinbase occupies an invaluable advantage for not only introducing the user to the entire world of cryptocurrencies. Besides, coinbase comes with an excellent package for both novice and experienced traders.
On the other hand, PrimeXBT succeeds in creating a fun, visually appealing trading platform, the user experience surrounding its activities could use some work (compared to coinbase), but the overall experience is well above industry standards. The user experience provides an exemplary template for trading platforms of the future.
3. PrimeXBT vs Gate.io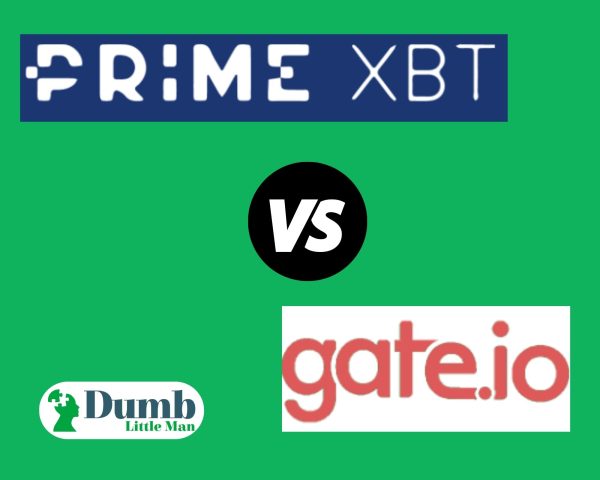 While both platforms provide a navigating experience on an easy to understand interface, PrimeXBT delivers more customization options for the user's routes making it the winner in this challenge. This company has achieved an exemplary experience, which is accomplished through the clean user interface design that puts trading in the user's clear scope.
On the contrary, Gate.io allows the user to access the best of the market easily, a process that is much less tedious. Gate.io features a bright, quirky color scheme and cheerful design to ease the hassle to learning to trade cryptocurrencies. Compared to PrimeXBT, this platform is a bit superfluous and could use some work.
4. PrimeXBT vs Kraken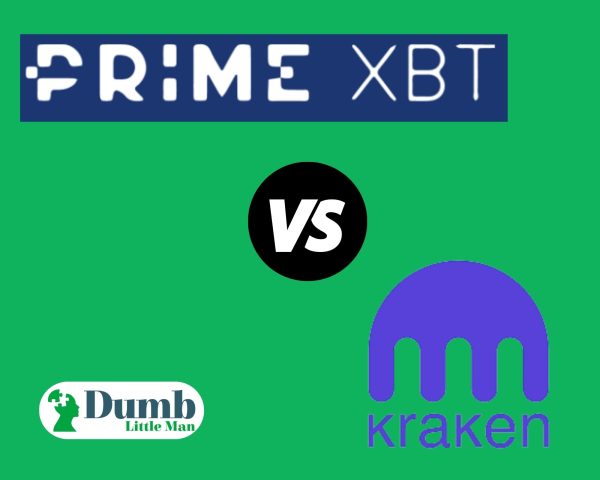 There is a reason why Kraken ranks high among the popular trading platforms in the world – it is a testament to an engaging, immersive, user experience. Kraken features some aesthetics and functionalities that are obviously echoing leading platforms, and it is more engaging than the run-of-the-mill PrimeXBT.
PrimeXBT keeps it well-organized and easy to traverse. The difference is clear – where Kraken triumphs over PrimeXBT, it makes up for in usability, pure functionality, and aesthetic. This trading platform is mostly intuitive, sensibly borrowing the best features from kraken and reinvents it to smooth out the user experience from its end.
Conclusion: Is PrimeXBT really the Best for Active Traders?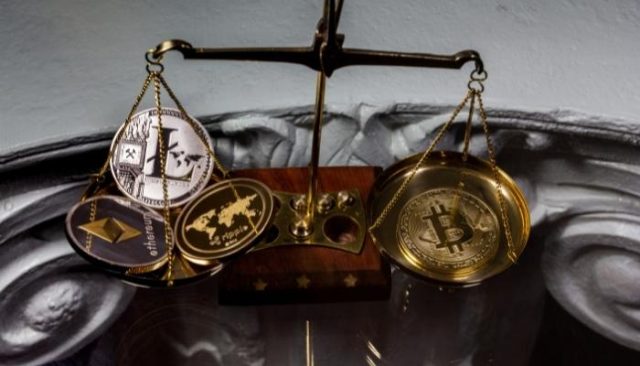 If you are looking to take your digital currencies trading skills a notch higher, there's some good news. Not only has PrimeXBT done away with the complexities of investing in crypto assets, but also the actual process of buying and selling digital assets has been made easier than ever before. It is a top pick as the best platform for active traders – and a big reason for this is its excellent offering.
PrimeXBT not only enables active trading but also automated trading, where investors can earn a profit by leveraging the wealth of experience of the best traders in the world. For someone just dipping a toe into the bitcoin and altcoin market, this feature means the pros do most of the work for you – and you can sit back and collect a profit for choosing the right trading partner.
Since you are not actually owning the underlying asset itself, PrimeXBT lets you deal with the level of risk you feel comfortable with – and make the most of market volatility. PrimeXBT is the best platform for those who want to dive into investing in digital assets with both feet: with a fee schedule that benefits high volume trading, you can earn more with every trade you execute.
At PrimeXBT, you can grow your portfolio without compromising your values. Depending on your level of experience, PrimeXBT can be a particularly great app for putting your crypto-holdings into use. Even among older, leading trading platforms, PrimeXBT stands out. The interface makes you feel at home and is an excellent choice for those who like a highly customizable trading experience.
PrimeXBT FAQs
Is PrimeXBT Safe and Legit?
Yes. PrimeXBT is serious about security. The company has taken many steps to help users to keep their accounts safe, and more steps to ensure user information is protected. This crypto exchange is on a mission to look after the financial best interest of the up-and-coming – that means when you put your money into this account, the only thing you need to worry about is executing the best trades.
Cryptocurrencies are a solid investment, so PrimeXBT is going out of its way to ensure it is operating within the confines of an appropriate legal framework. Ever since it launched, PrimeXBT has not been subject to any lawsuits or investigations. This crypto company operates a legitimate business that is trusted by millions of users spread-out around the world.
Is PrimeXBT legal in USA?
No. The regulatory environment in the US is still hostile to cryptocurrency companies, which means such firms have a hard time trying to obtain the necessary approvals needed to operate in the US or allow users based in the country to use its services. PrimeXBT is not an exception to this condition, hence the notable absence from the US market, which could change in the future.
PrimeXBT is not alone in trying to penetrate the US; many other cryptocurrencies are not legal in the US, or only legal in select states. This list includes popular brands in the market. Some companies have gone to extra lengths of creating US based subsidiaries to operate legally within US borders, whereas others have resorted to wait for a friendlier regulatory climate to move into the US.
Where is PrimeXBT located?
PrimeXBT is a decentralized crypto company, which means the company does not have a definite physical location where all its operations are conducted. Instead, this trading platform has a global presence that includes multiple offices located in major cities around the world. This flexibility allows PrimeXBT to run in the best interest of its users, without feeling the pressure of regulations.
The decentralized phenomenon is something that is sweeping the crypto world, and it's extending to the rest of the tech world, as founders aim to turn their projects into community-owned enterprises. As such, you will be right to say PrimeXBT is located on the web. This fact has not hindered the trading platform from delivering one of the best trading experiences in the entire market.