Plus500 Review: Is it Best for Non-US Mobile Users?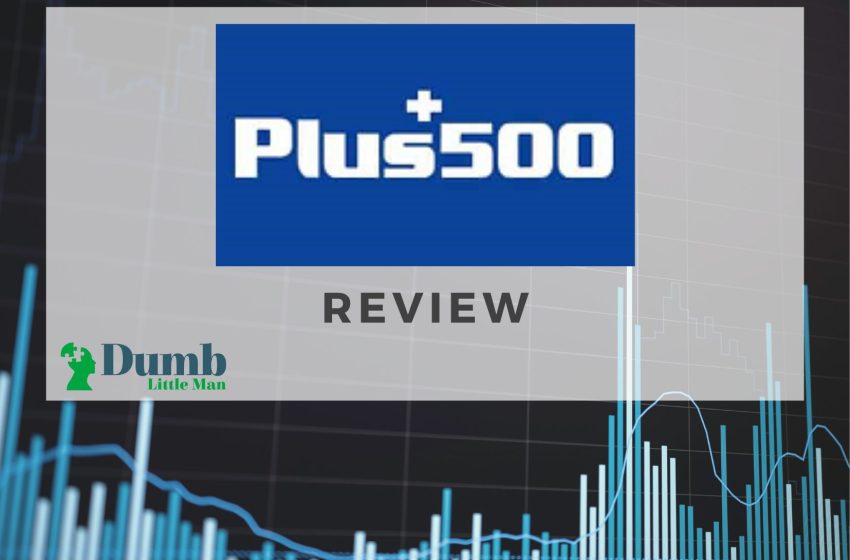 The global financial market is now open to retail investors from all over the world. Trading technology has advanced massively over the years and as such, placing trades and exiting positions at the comfort of your home or office is now possible. For active traders, advanced traders, or passive investors, there are just too many great possibilities in the financial markets.
Well, one thing you need to take advantage of the boom in equity markets is a good brokerage firm. Over the years, a lot of brokers have emerged and while each has something to offer, some like Plus500 have simply stood out and for good reasons.
Plus500 is a global fintech company that provides CFDs on a huge variety of assets and financial instruments. Founded in 2008, Plus500 is regulated by financial authorities in many jurisdictions and will be the focus of this review today. We will look at what Plus500 is, the trading platforms it offers, pros and cons, and give you details on how the broker works. Keep reading below to learn more.
Plus500 Review: What Is Plus500?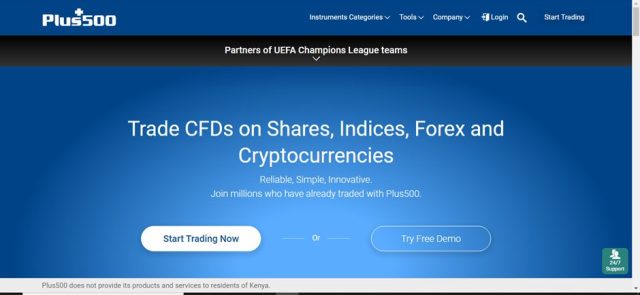 As noted above, Plus500 is a leading CFD and forex broker. The firm was founded in Israel in 2008 as an online broker. It has since seen immense growth, becoming one of the leading forex trading and CFD brokers in the world. The firm is designed to cater to both novice and experienced traders. It has state-of-the-art trading platforms, comprehensive investor education, low fees, and outstanding security.
Plus500 is also a listed company. The firm trades in the London Stock Exchange under the ticker symbol PLUS. This should give traders confidence that indeed this is a legit and secure broker. Nonetheless, Plus500 is also one of the highly regulated brokerages in the world. The firm is in fact regulated in several Tier-1 jurisdictions by organizations such as the Seychelles Financial Services Authority, The Financial Markets Authority, The Australian Securities and Exchange commissions, The Cyprus Securities and Exchange Commission, among a host of others.
The firm is also insured under the Financial Services Compensation Scheme in the UK. Also, Plus500 accepts applications for trading accounts from so many countries. The account opening process for real money accounts is also straightforward. As of 2020, Plus500 had over 430, 000 active traders with over $1.7 trillion in traded value.
| RECOMMENDED TRADING COURSE | REVIEW | VISIT |
| --- | --- | --- |
| | #1 Forex, Crypto and Stocks trading course. Ranked most comprehensive by Investopedia and Best by Benzinga. Free to Try! | |
How does Plus500 work?
In case you live in one of the many countries where Plus500 is supported, then getting started is very easy. However, before you start, please note that CFDs are complex leveraged instruments with a high risk of losing money. Remember these are leveraged products and leverage involves significant risk of losing money rapidly. As a matter of fact, a huge chunk of retail investor accounts lose money when trading CFDs with this provider. Make sure you understand the complex nature of these financial instruments before you invest real money.
Nonetheless, in case you are well versed with these products, head over to the Plus500 website and hit the "Start trading" button. You will be redirected to the sign-up page where you can fill in your personal info. It takes about a few minutes to do this. Go ahead and upload the required verification documents and wait. In most cases, your trading account will be verified in less than 24 hours. The next step is to deposit money using bank transfers or any other method you want.
A minimum deposit of USD 100 will be required. Once the deposit is in, head to the trading platform and start placing trades. Plus500 has its own advanced proprietary trading platform. It is so easy to use and feels very intuitive even for the beginner trader. The platform gives you access to leading global markets and comes with a set of tools to help you manage risk and capital. You can also try the demo account and get a feel of the platform while you develop your trading strategy.
What are the Features of the Plus500 platform?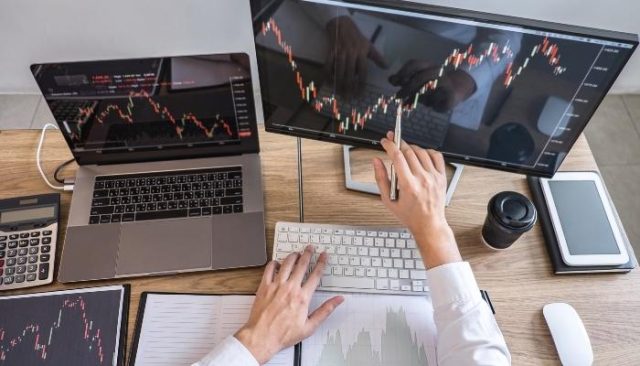 As one of the most sought-after derivatives brokers in the world, Plus500 has created the ultimate trading environment with unique features to help you trade. Here are some of the most notable ones.
Better tech and speed in Trading Platform
The proprietary trading platform offered by this firm is designed to deliver holistic and tech superior trading. The platform is powerful, fast, and comes with a series of innovative trading tools, including risk management, automated trading, and so much more.
You also get to manage your trading account from one single window. For example, you can set up withdrawal methods here, change maximum leverage, link your bank account, make bank transfers and so much more. The platform is also available via smartphone as well.
Unlimited Demo Account
Plus500 also offers you access to its demo account for as long as you need. Unlike other online brokers that discontinue support for paper trading accounts after a short while, Plus500 gives you unlimited access.
This allows you to earn the required experience with the trading platforms and develop the skills you need to trade with this financial provider. Also, the demo platform comes with real price action and the same interface as the real trading platform. You are likely to learn so much from it.
Wide variety of Underlying assets
Yes, Plus500 is largely a derivatives broker. Derivatives are financial instruments whose value is determined by the value of an underlying asset. But despite this, the platform allows you to trade derivatives on a huge variety of assets. Whether you are looking for indices, currency pairs, commodities, or ETFs, the brokerage will give you everything you need.
State of the art security
There is also a lot of emphasis on security at Plus500. First, the broker has invested in a lot of state-of-the-art security systems to ensure your money is safe. Also, all deposits are stored separately from corporate funds in verified accounts in leading banks.
Plus500 is also an authorised financial services provider by virtue of the regulation and supervision it goes through by monetary authority bodies around the world. You can therefore rest assured knowing your money and trades will be safe.
Superb customer support
You will also get 24/7 customer support from Plus500. The firm also allows you to reach out using various ways including live chat, email, and others. Please also take advantage of the investor education programs offered here if you are a beginner. You can learn how to trade, do technical analysis, and take advantage of market movements to make money.
Plus500 is also known for some of the lowest fees, fast and easy bank transfer deposits and withdrawals, faster trade execution, and remarkable global reach.
Plus500 Pricing and Plan?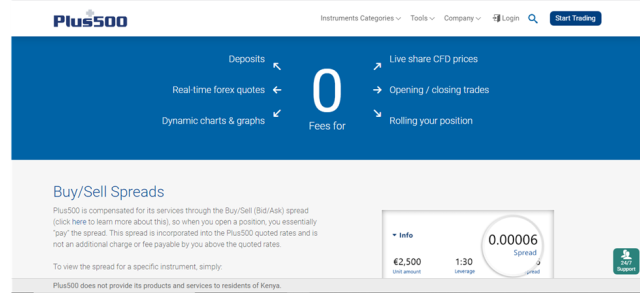 Plus500 offers some of the lowest fees of any brokerage in CFDs. The good thing about the company is that it is upfront about all charges. There are no surprises here. Funny enough, most of the services that Plus500 are free. For example, you won't pay anything to rollover your position, get dynamic charts or graphs, or even for real-time forex and CFD quotes. Plus500 does not charge for opening or closing a position too plus you also don't pay to deposit or withdraw money.
The amount of money that Plus500 makes is based on the bid/ask spread. While this spread is not standard, it's still very low. In fact, spreads can start from as low as 0.01 pips. There may also be additional fees added to your account. First, there is overnight funding which is applied if positions are held over a certain duration of time.
A currency conversion fee will also be charged for folks who deposit or withdraw in various currencies. Plus500 also charges an inactivity fee of USD 10 each month if you go 3 months straight without logging into your account. But in general, fees here are lower than what you would expect of any CFD broker out there.
Who is Plus500 Best For?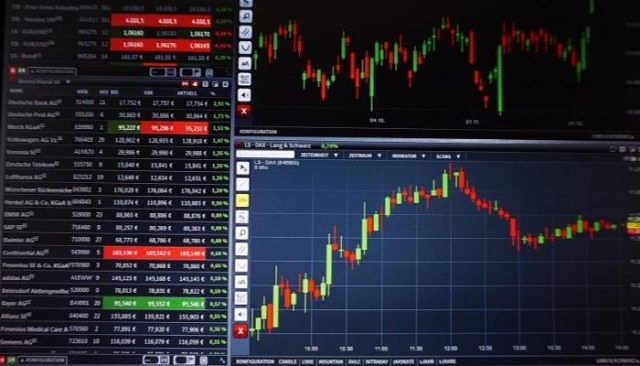 Plus500 is a full-service derivatives broker that allows you to trade a wide range of underlying assets. The broker is designed for people who have a bit of background in CFD trading but it strives to offer some educational materials for new investors. Also, if you are looking for the ultimate mobile trading experience, then you will enjoy working with Plus500.
In fact, the firm has created a superb multi-platform approach that allows traders to seamlessly use its trading software on a wide range of devices. Trading on the go is now a big thing and Plus500 ensures you get that experience with the highest quality possible. It is also important to note that the broker is suited for traders in Europe and a few other countries around the world. In fact, if you are in the US, you will not be allowed to open a trading account here. Ensure you check if Plus500 is available in your country before you open an account.
The broker may also be perfect for short-term traders who want to take advantage of superior trading technology and low fees. In most cases, short-term plays in CFDs tend to have very minimal profit margins. The last thing you need is a broker taking all those gains in fees.
Well, Plus500 is way different. Here, you get a spread-based pricing system that gives you the lowest applicable fees possible. Although there is also a minimum deposit of USD 100, it is still lower compared to other CFD brokers in the market. Finally, you will also love Plus500 if you want secure and safe trading all day long.
Plus500 Pros and Cons
There are also some important pros and cons that traders need to know when they open trading accounts with Plus500. Here they are:
Pros
You get a tech superior trading platform with advanced trading tools and fast execution.
Some of the lowest fees in the CFD derivatives market
Traders also get leverage of up to 1:300 to help maximize returns
Active customer support team with 24/7 live chat, phone, and email support
One of the best mobile trading experiences for folks who want to invest on the go.
Several deposit options, including bank transfer, PayPal, credit card, and others.
Cons
The brokerage is only focused on CFD derivatives and nothing else
Available tradable assets are limited compared to other brokerages
You cannot open a trading account with Plus500 if you are in the US
Plus500 User Experience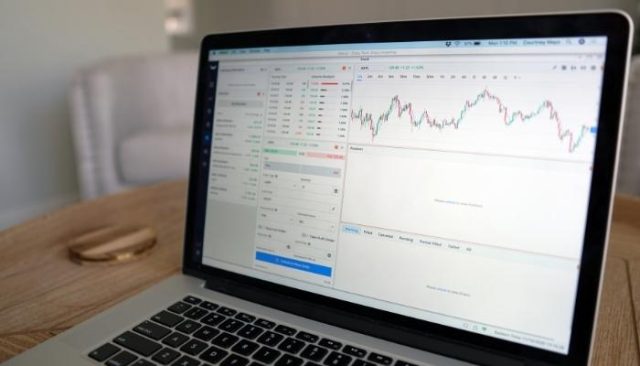 The overall user experience on the Plus500 platform is outstanding. In fact, we would go as far as giving it a 5-star based on several reasons. First, the platform is designed to be so simple to use. It doesn't matter whether you are an experienced investor or just starting out. You will easily get by the Plus500 platform with ease.
We also loved that the firm gives you unlimited access to its demo account. This will give you enough time to get a feel of how everything works before you trade real money. Plus500 is also investing heavily in a robust customer support team to ensure that any customer concerns are addressed within the shortest time possible. You also get fast trade execution and no slippage, risk and capital management, and so much more.
Plus500 vs Competitors
Plus500 is a leading European derivatives broker. But it's not the only one. In fact, there are a few firms that truly match up to it. We have picked three other European brokerages that are quite similar to Plus500 and compared them here below.
1. Plus500 vs Avatrade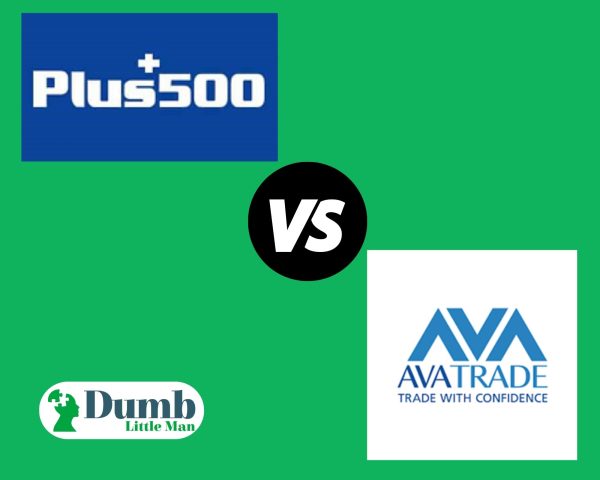 AvaTrade is one of the leading global forex and CFD brokers in the world. Based in Dublin, Ireland, the firm accepts account applications from a huge variety of countries too. AvaTrade is also a highly regulated brokerage. It is regulated in the UK by the Financial Conduct Authority FCA and in other Tier jurisdictions including Australia, Cyprus, and others. However, unlike Plus500, AvaTrade is not a listed company.
Also, Plus500 has better trading fees and a more superior trading software. But AvaTrade also offers better market analysis and research and has a huge variety of tradable assets. You will also get extensive education with Ava. Both these firms also try to offer superb customer support and security while trading at all times. It's very difficult to say which is better than the other. You should be able to get a superb experience when you trade with both.
Broker
Best For
More Details


Advanced for Non US Traders
Read Review




securely through Avatrade website
2. Plus500 vs IG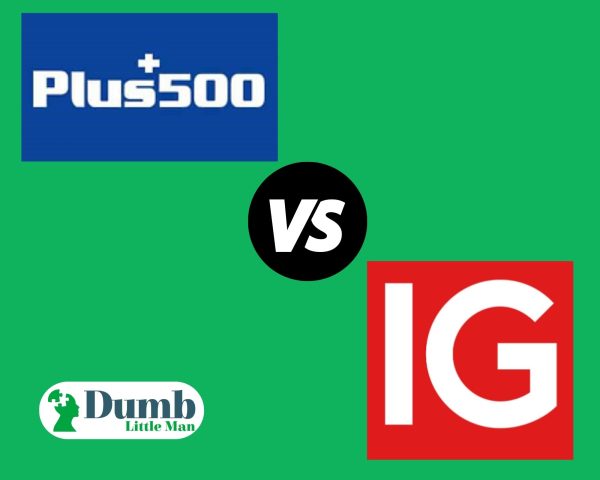 IG is a big name when it comes to derivatives trading. Like Plus500, it is a UK-based firm that is also listed on the London Stock Exchange. IG is also one of the oldest trading firms having started to operate in the 1970s. It offers its own state-of-the-art proprietary trading software, low fees, and superb trading experiences. Like Plus500, IG also has advanced security and protects client money. However, there are a few areas where IG does better.
First, the firm is available in many more countries including the US. IG also has a huge variety of instruments. In fact, the broker offers over 17000 assets to buy and sell, one of the highest in the market. You can also buy stock CFDs with IG and options as well.
However, Plus500 is way better in terms of fees. In fact, IG fees, especially on stock CFDs are very high. There are also several fixed commissions and very high inactivity fees. Plus500 on the other hand is more affordable and lenient when it comes to inactivity fees. The good news is that both these firms won't charge you to deposit or withdraw money.