Options Trading Course: 7 Well-Structured Courses Reviewed [2023]!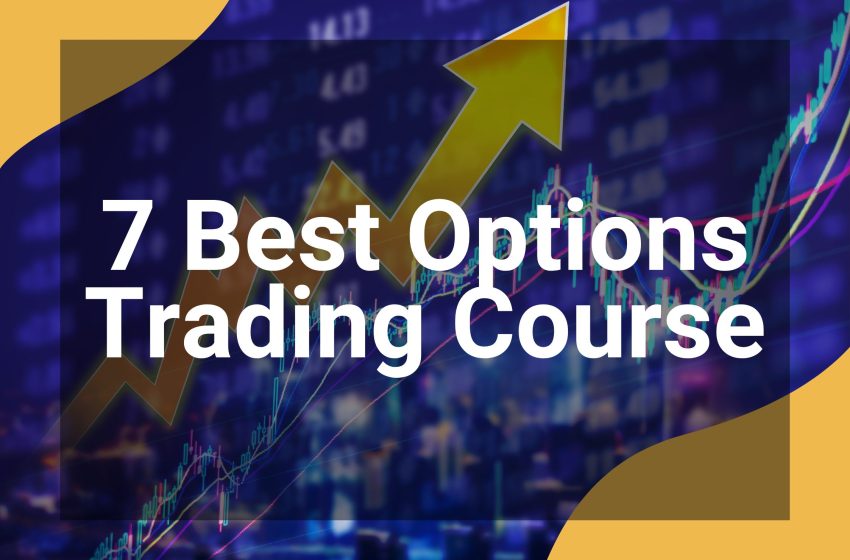 Equipping yourself with the right trading education is great for both new and experienced traders. Fortunately, there are plenty of online options trading courses to help begin your options trading career. The right options trading course allows you to improve your earning potential.
Investing in options allows you to sell or buy the underlying stock shares in the future price. You can make profits when the stock rises or falls with options. For more information about this form of investment, consider enrolling for the best options trading course from the comfort of your home.
Whether you are a hobbyist or a professional investor, it can be tough to decide which course is right for you. There are plenty of courses to choose from depending on your schedule, budget, and experience level.
We have made your work simpler by giving you detailed information about 7 options trading courses you can consider. These courses will equip you with the essential knowledge you need for successful options trading. Let's get right into these trading options courses.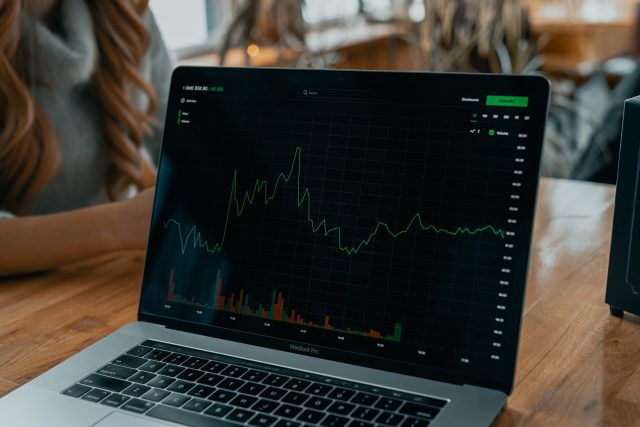 List of 7 Best Options Trading Courses in 2023
Options Strategies Insider- Best Options Trading Overall
OptionsGeek- Best Education and Picks Package
Simpler Trading- Best Advanced
Mindful Trader- Best for Tracked Results and High Transparency
Black Box Stocks- Best for Options Scanner
Bullish Bears- Top Options Trading Course
Udemy- Best for Beginners
| RECOMMENDED TRADING COURSE | REVIEW | VISIT |
| --- | --- | --- |
| | #1 Forex, Crypto and Stocks trading course. Ranked most comprehensive by Investopedia and Best by Benzinga. Free to Try! | |
Options Trading Course: A Detailed Analysis
We have a round-up of the 7 best options trading courses to help you learn options trading. These trading courses. Each course provides an effective options trading learning curve for beginners. Compare their features, benefits, and other important aspects to choose the best options trading course for you.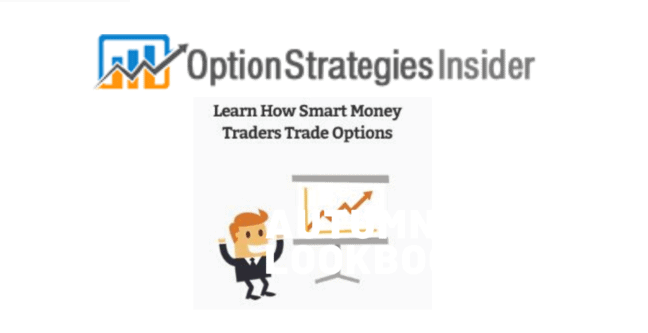 Looking forward to starting options trading course and wondering where to begin? Look no further because options strategies insider has got your back. This course is great if you want to learn specific trading strategies for options. It provides both paid and free online resources.
The main aim of this course is to equip learners who want to know options trading to achieve better trades. The course is best suited for option traders and people who are on a budget and want to know more about options.
Option trading allows traders to buy contracts. They have the right to buy and sell underlying assets on a particular date but they don't have the obligation. The call options allow holders to purchase stock and the put options allow the holder the rights of selling stock. When you buy call options, you can purchase it at the agreed price and then sell it at a profit.
Options Strategies Insider is a company founded by Chris Douthit, the CEO in 2015. He was a professional trader for various companies like Goldman Sachs on Wall Street.
In the options market, it has a success rate of up to 87% winning trades. The options trading course provides options basics, financial resources, and trade alerts. It also has other outstanding features which include:
Education
Professional traders get access to various educational resources even with the free membership. Some of the resources include options trading videos, webinars, investing books, and option dictionaries among others.
The free membership provides both intermediate and beginner options to help you start trading. After that, you can choose to get advanced options trading strategies and get trading alerts.
Pricing
This options trading course has three types of membership. Like other options trading courses, each tier has the pricing features included in the previous tier among other benefits. It includes free membership, executive membership, and ultra membership.
The executive membership comes with utra trade alerts. At times they provide lifetime access where you only need to pay once to gain access to the lifetime membership.
Highlights
You can access everything with only $7
The advantage of an experienced options mentor
Availability of free resources
Amazing swing trading options
Trade alerts and option trading resources
CLICK HERE TO READ MORE ABOUT OPTIONS STRATEGIES INSIDER
2.OptionsGeek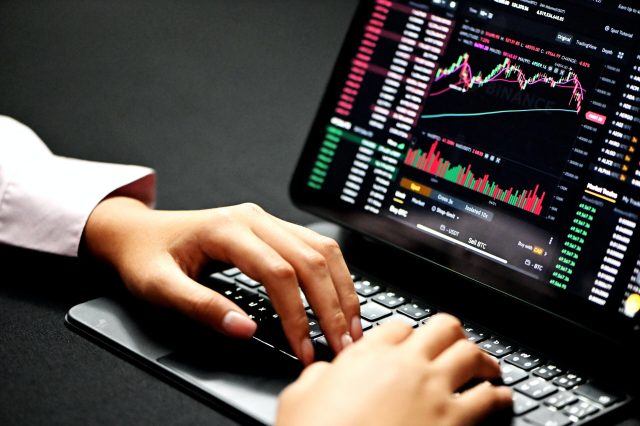 Options greeks is another best options trading course that provides in-depth knowledge about the financial markets and money trading options. This course helps you learn how to trade options and finding viable trading ideas to help you make triple digits returns. The trading course was founded by Felix Frey, who is a top-notch options trader and a holder of a BS in Finance.
He presented this course to the market in 2019 and the course is easy to follow. He doesn't use complex options greek formula since everything about options trading is simplified in this course. He emphasizes that traders need education, technology to make profits.
Without knowledge and the right proprietary trading tools, it can be hard to make a profit. Felix provides one of the best trading tools where you enjoy both education and technology benefits once you subscribe.
This trading course is perfectly structured and has many insights and technical analysis to help you start trading. It provides a learning curve on how you can make money on financial markets like Wall Street when trading options.
It includes blog posts, explainer videos, and live seminar recordings. Beginners can start with the free membership and learn at their own pace. If you want lifetime access, you can pay a specific price to be a paid member of this course.
Highlights
Provides options trading resources
Instructors with more knowledge about options insight
Low-risk management strategies
All advanced users get a unique options tool
Video archive for the students
CLICK HERE TO READ MORE ABOUT OPTIONSGEEK
3.Simpler Trading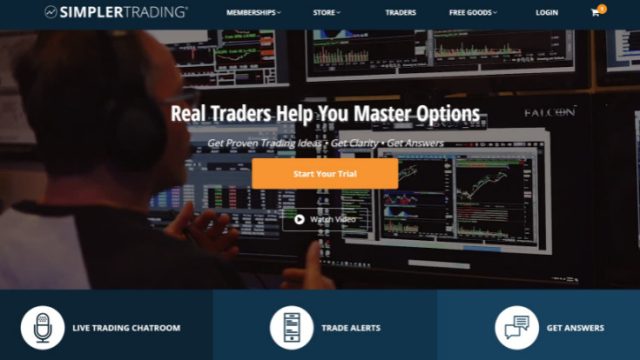 If you are looking for the best options trading courses, Simpler Trading is one of them. This course by John Carter was started in 1999 to provide beginners with a learning curve for trading options.
It is the most comprehensive options course easy for beginners to comprehend. The options course has seven instructors who teach other traders on financial markets putting emphasis on options classes.
With more than 80 webinars yearly, beginners can learn options trading and utilizing the right trading strategy to make profit for retirement planning. The advanced course teaches aspiring traders more about put options and call option. It also offers more information on technical analysis.
This trading course helps you understand trading strategies and market mechanics in detail. Professional traders can learn more about day trading, indicators, and swing trading among others.
This is one of the best courses for beginner investors who want a learning curve and guidance from professionals. The course for options trading has on-the-go webinars and daily videos to help you learn.
It is great for different trading styles like stock trading, option trading, and for professionals who need a well-structured program.
Highlights
Instructors with over 100 years of market experience
Trade rooms and prompt trade alerts
The pricing structure is great
A community of ETF, stock, and options traders
Educates different trading and investment styles
Easily visible contact information on their website
CLICK HERE TO READ MORE ABOUT SIMPLER TRADING
4.Mindful Trader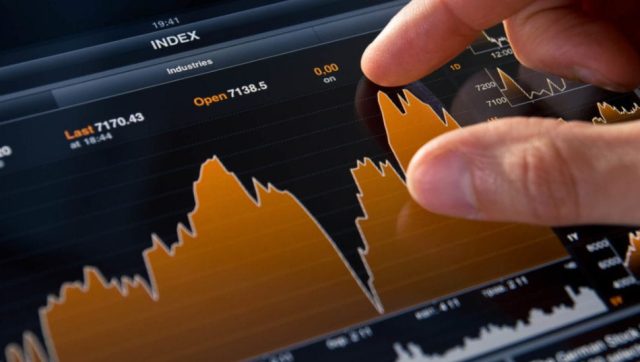 The Mindful Trader options trading course was founded by Eric Ferguson. He had spent more than $200,000 on different trading strategies to sell covered calls. It is one of the best options trading courses that equip traders with trading tips and trade alert services.
The tips offered in this course allow you to earn passive income through swing trading. The course is ideal for people who want to get started in swing trading without leaving their day job.
therefore, if you would love to start stock trading without the need of a stock trading helper, this course is right for you. It provides trade alerts to beginners, intermediate, and people experienced in swing trading. The founder spent many hours doing market analysis to give the users alerts and letting them know the right trading strategies to use.
It is easy to use and you get the needed trading tools to get started. The major benefit you get from this course is receiving prompt trade alerts from Eric. You also enjoy other benefits at an affordable price.
Like other trading courses, you get trading education on options picks, futures trades, and stock picks. You also learn market analysis and options trading strategies.
Highlights
Transparent trade outcome
Option training resources
Different ideas on swing trading
You can contact Eric directly
Instant trade alerts and trading tools he uses
CLICK HERE TO READ MORE ABOUT MINDFUL TRADER
5.Black Box Stocks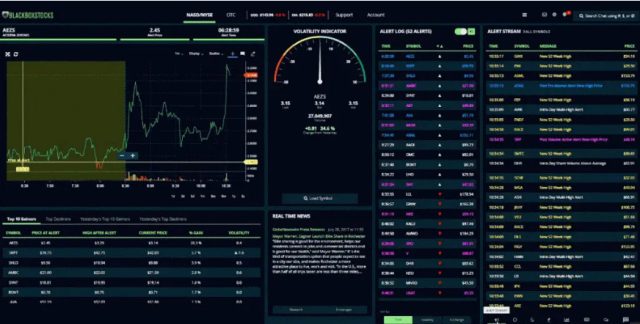 Black Box Stocks is a trading software that allows traders to access options, stocks, and ETFs. The software is reliable and easy to use. You only need to choose your preferences and it does the work. The platform enables you to choose different options, limit orders, trading stocks, and much more.
The software is best suited for people with little knowledge of the financial markets and who don't want to pay high fees and commissions. If you are also getting started in trading, the software makes your work easy. All subscribers have access to a private Twitter group, Discord channel, and web platform.
Members have free classes on stock trading, options trading, and how to use the Black Box Stocks platform. You can choose an annual or monthly subscription to get access to the features of the software. Users also enjoy unique functionalities, competitive prices, real-time data, and a strong community.
Money trading options ideas
Free trading courses for subscribers
Stock trading courses and trading ideas
Access to strategies and chat room
CLICK HERE TO READ MORE ABOUT BLACK BOX STOCKS
6.Bullish Bears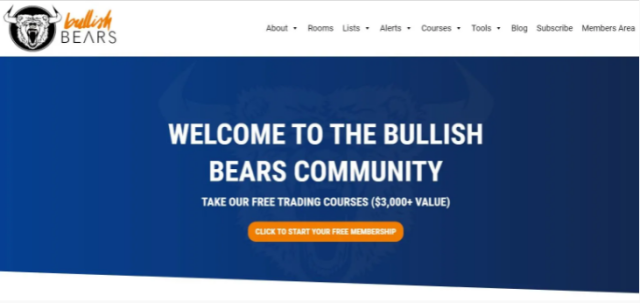 Bullish bears is the best options trading course for beginners, intermediate and advanced investors. This options trading course provides free access to the training courses and resources to suit all levels of skills. Bullish bears was established by Daniel Adams to offer trading strategies to traders with different knowledge on trading.
Bullish bears provides a wide range of options trading topics like day trading, options, swing trading, bitcoin, and how to set up a brokerage account. They provide members with free courses, informative videos, and live screen sharing. You can do the registration for as low as $12.50 monthly.
Students have the chance to watch and listen to experts teaching real-time trading strategies. They have helpful moderators who host the chat rooms. You also have lessons on options strike price, implied volatility, puts, and long calls among others.
Highlights
Affordable to comprehensive options trading materials
Resources for every skill level
Free trial for 14 days
Live stream screen mentoring
CLICK HERE TO READ MORE ABOUT BULLISH BEARS
7.Udemy

Udemy provides the best options trading courses at budget-friendly prices. This makes it the best platform for novices. Udemy is well known for educational resources and it has different instructors for various fields. You can learn options trading basics at a fraction of the price.
You can find different types of courses that cover basic to the most advanced option trading techniques. They have beginner courses that create a learning curve before you begin other detailed courses including strike price. All the courses in Udemy are video-based.
Highlights
You can select a wide range of courses
The leading provider of educational courses
Courses at an affordable price
Teaching by successful instructors and traders
CLICK HERE TO READ MORE ABOUT BULLISH BEARS
Summary of Options Courses
Trading options has become easier since there are a lot of online courses that equip traders with the right information. Having the right education creates a good foundation for traders of different skills. When trading options, traders are advised to utilize a paper trading account to test different trading techniques.
By doing this, you minimize the risks of losing money. After you know your ideal trading style, it is easy to make money when you begin trading using real money.
Provider Comparison
Options Strategies Insider: $7 trial
OptionsGeek: $349 for one time payment
Black Box Stocks: $79.99 monthly
Simpler Trading: $7 trial
Mindful Trader: $47 monthly
Bullish Bears: $49 monthly membership
Udemy: $11 for a 3-course bundle
Everything You Need to Know About Options Trading
Give yourself a good baseline for trading options successfully with the right courses. There are no limits as to when you should start your trading classes.
For beginners, it is worth knowing that options have a higher risk than the traditional form of investment. Additionally, they have limited duration and because they can expire. Here are some tips you should know.
Profit & Risk
New traders can benefit a lot from options courses. There are many financial market opportunities where you can trade and invest. However, you have to put in mind the risks involved as well as potential profits.
Courses & Strategies
Another thing you should know is the type of option strategy you should follow. Do you want to put the options to earn premium or sell call options? Some courses never mention that the risks related to trading options are unlimited. You should have a defined and well-tested trading plan.
Your trading plan depends on the educational resources you used to learn the options basics. For instance, if your instructor provides a chat room, it is easy for you to ask any question.
Others prefer email support. Regardless of the trading plan, it is good to test it first with a trading simulator and determine if it works according to your expectations.
Option Brokers
Since 2020, many online brokers do not charge commission for options and stocks. While there are n commissions, you still have to pay a fee of about $0.50 for every contract with many brokerages.
Beginners can earn more money through trading options but you need to start slow. Make good use of all the resources provided to help you learn.
Ranking Criteria
Before coming up with these courses, we had to choose ranking criteria. We researched more than 30 online courses to help us pick the above-recommended courses. To help us decide which course to include in our list and which one to avoid, the decision we made was based on these criteria.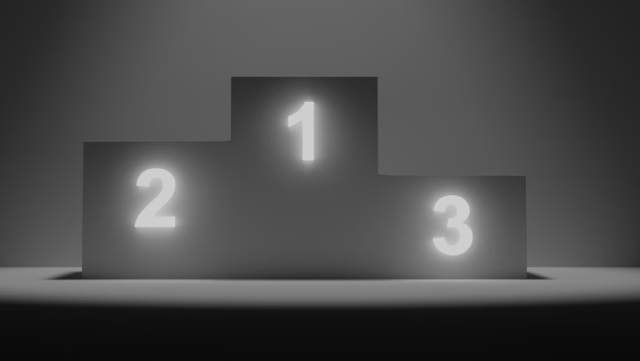 Basic Ranking
Before you sign up for any course, there are some details you should know. This includes schedule flexibility, prior experience, and time commitment. A good course should be completed within a reasonable time. It can take roughly some weeks to one year to complete the course.
Most of the courses we selected don't require prerequisites. They also offer a flexible schedule which makes it great for people who have busy schedules. Most of the courses are self-directed and they have various learning options. You should also get a certificate of completion.
Advanced Ranking
For advanced raking, we have courses that provide trading information and other investing skills. We picked courses that are specialized in option trading and good student reviews.
The course should also have an on-demand regularity of one or two times a month. We also considered the expertise of the instructor in regard to the subject. Lastly, we considered whether the course topics are covered thoroughly in the syllabus.
F.A.Q.
How much money can I make trading options?
You can make a lot of money when trading options, especially if you follow the required risk management rules. Trading options provide high leverage which helps investors to make more money while investing low capital.
How can I excel in options trading?
The most important thing you should consider to excel in option trade is getting the right education. Whether you choose online courses or YouTube resources, you can equip yourself with the right information needed to help you succeed.
What length of time is needed to complete options trading course?
Options trading course can take roughly 3-6 months to learn options trading. The first step is to familiarize yourself with the theory. After that, you can practice call option, order placement, and then begin options trading.
Which options trading strategy is great for beginners?
The recommended trading strategy is to maintain the overall risk low through buying puts and calls. Avoid risky strategies like selling calls and puts naked.
How much money do I need to spend on the best courses for learning options?
Learning options trading is easy online since there is a multitude of resourceful videos, webinars, and blogs. There are many options trading courses that charge a membership as low as $49 monthly and up to $299 monthly.
Some options trading courses provide free membership while in others, you need to pay some amount to gain access to a limited life.
What amount of money is needed to begin options trading?
You can start options trading with as low as 200 bucks based on the broker you choose. You can purchase a call option that money but you need more to do other trading strategies that need up to 5,000 bucks.
Therefore, if you need to manage your risk and resources, the ideal amount to begin options trading should be between $5,000-$10,000.
Which is the best course for options trading?
Choosing the right course highly depends on your experience level and what you want to learn. The best course is the one you can easily understand the included learning materials. The instructor for the course should also have proven success and the short-term subscription costs should be lower.
Conclusion
Trading options is becoming popular because traders don't need a lot of capital. If you want to be successful in options trading, proper training is recommended. The above courses provide a better learning curve to learn more about options market and options basics.
We paid attention to various factors when choosing these options courses. We checked the learning format, track record, comprehensive resources, instructor experience, and community support among other factors.
Options trading courses are great for beginner or experienced traders who want to learn more about options trading. Finding a relevant course online can be confusing since there are so many. That is why we found it right to give you a detailed comparison of the 7 best options trading courses you can choose. After looking at these courses, I hope it will be easier for you to choose the right one that matches your budget and experience level.
CLICK HERE TO GET OPTIONS STRATEGIES INSIDER AT A DISCOUNTED PRICE!
Like this Article? Subscribe to Our Feed!
Passionate in tech, software and gadgets. I enjoy reviewing and comparing products & services, uncovering new trends and digging up little known products that deserve an audience.