48 Moving Love Messages For Him and Her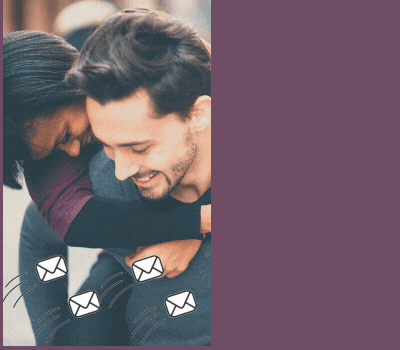 Nothing is as frustrating as hearing your friends describe how their partners gush over them while you're in a dreary relationship. You begin to wonder why yours is as dry as dust.
A good way to start putting things in shape again is by sending well-crafted romantic messages. Mind you, I'm not talking about the age-long "I love you." That is stale! You've got to be more fascinating.
Look, even if the person appears to be unemotional, as some say, your messages can magically birth a turnaround.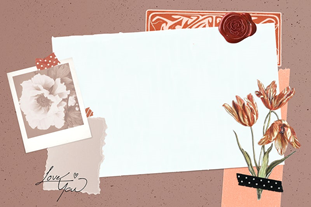 And it makes no difference if your tie is like a match made in heaven, you still need to keep being creative with how you express your feelings.
You just stumbled on the most amazing collection of love texts. In this article, you will find a wide range of messages you can send to make that special person know your affection for him/her is over-the-top.
📝 Here are the 48 Moving Love Message For Him and Her that you can use 📝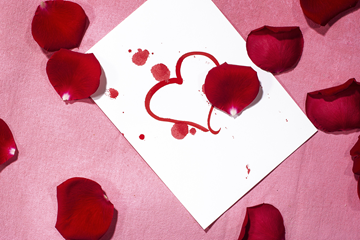 1. I am deeply honored that you have found me worthy to be the love of your life.
2. Heaven helps us always to discover each other's secrets of happiness.
3. Each time I am not with you I usually slither back into the hole of my blanket and collapse from exhaustion, I miss your deep love.
4. Could you really hear my heart? I always hear yours, even the very thin pulsing of your blood.
5. It is constructively cute that I'm always flooded with thoughts of you. You are the sweetest person I've ever tasted in my life.
6. I need someone who would stay permanently, then boom! You reached to hold me. Now we are waking up next to each other.
7. I crave for you more than you will ever know. Do you know what I wish, my love? Well, I sent the spirit of love to follow you wherever you go.
8. Any day you are lonely, or any day you are sad, just lift your face, feel the wind in your hair, that's me my sweet love my love is right there always and forever.
9. You are the vibe here. My forever, my feelings for you are suiting and positive.
10. My love is so high, wide, and deep; it is always right there even when you are asleep. I want everybody in the whole world to know that I'm fully absorbed in you, my love.
11. Who can tell what I am thinking? My love, I will tell you. I am here fantasizing how a ship carried us into an afternoon of lights, where objects and substances do not exist. Just both of us staying together forever.
12. Tell me, my beautiful woman, what do you expect from me? I am ready to compromise things just to please you.
13. I had gone to walk along the beach alone, I sat down here all by myself, sobbing and letting the
accumulated tears rush out over me, wishing you are here to hold me softly.
14. I am just here thinking about a place I would go with you, the Antarctic ocean, a place of serenity and perfect for us to wake up, be close to each other, and lavish our love.
15. Come let's climb some rocks to the concrete path. For our love is stronger than any rock.
16. Come and hold my dainty waist, lick my thick lips, and stealthily touch my curves.
17. I want us to escape from all the noises and troubles of this world. I want us to experience deep love, on a lonely island, laying on the sand naked and eating wild fruits.
18. I enjoy taking pictures of the sun setting into the sea at the end of the pier. It just reminds me how you glow.
19. I stare at you whenever you are sleeping, listening to your heartbeats. You are mine forever.
20. Every morning I'd look from the bed out the window, wondering what you are doing.
21. As you stood, I was staring at you with much enthusiasm, you are just ravishing.
22. Each time we spend time together, I always have little enough. I just can't get enough of you, you are the best thing that has ever happened to me.
23. I can't notice any other guy in this world but you. I am fully smitten by your sweet love.
24. Not setting my eyes on you every day makes me feel like I am trapped.
25. In the dense, misty, hot-house air, the perfume of flowers and stagnant water, plus your very sweet presence…never seen an excellent combination like this.
26. Just like the forest is always loud with its noise, the hum of insects and the screams and crackles of parrots, cockroaches, sunbirds, the same way your voice soothes my entire being.
27 The feeling I get whenever we are together is the same as clouds of butterflies flying daily upstream.
28. Having you in my life just seems like an ideal hush atmosphere with a breeze breathing around me forever.
29. You not only stole my heart, but you also stole my ears, eyes, nose, and even my biggest organ, the skin.
30. I saw something! Something I have never seen in any man before, you are exceptional and the whole wide world knows it.
31. I enjoyed the way you jogged to where I was standing and held me like a priceless piece.
32. You emerged from the shadow, and like a hum, you appeared and protected my path forever.
33. My heart is in a happy state because I handed it to you. Hold it forever.
34. I am thinking about your deep love and my heart is pounding so loudly.
35. The way you love me deeply brought a new glow and sparkle to my whole being.
36. You put your delicate pretty heart into loving me.
37. I used to be 10x scared, looking like a lost puppy, but since I found you, I feel whole and safe always and forever.
38. I have no other person occupying my heart. It will always be just you.
39. I adore the way you always shoot an intense smile whenever we are together.
40. I always hummmm your name under my breath, most times, I hear your voice every time.
41. I will always enjoy the healthy love that comes from waking up next to you.
42. Pushing the curtain aside from windows this early morning, I was fully immersed in thoughts about you.
43. I shall fiddle and flick with you every day of my life.
44. I feel a powerful electric burst shot whenever you are close to me.
45. And for a brief moment, I paused and thanked the day I stumbled on you.
46. Let us scramble out onto the treehouse balcony and stare up at the sky.
47. I am just obsessed with your good looks, never seen anyone like you in the whole wide world.
Many have found the one they Love through these popular dating sites! Create an account with the one that best fits you Today! (Don't leave your love life for tomorrow)
Website
Dating Site(s)
Description
eHarmony
A Trusted Online dating site for singles.
Sugardaddie
A dating site for attractive single women and successful men who have financial security and confidence.
be2 is one of the leading names in the online dating space with extreme brand recognition and a high quality user base of singles looking for that special someone. Promote through superb demographically targeted and themed landing pages.
C-Date is the leading casual dating site for those who beside their career want to live their passionate fantasies with someone who shares the same spirit. It is a fantastic and well-established casual dating offer, which works on both male and female audiences.
Singles50 is one of the world's leading dating agencies for single women and men over the age of 50. We help you find the right partner for a fulfilling, long-term relationship. Our objective is to show that love can happen at any age!
Academic Singles (Mobile)

Academic Singles (Desktop)


Academic Singles is one of the leading platforms for singles with higher education in the search for love. We are specialized in connecting single men and women, taking their affinity into account. Our objective is to help you find your perfect match!
📜 Heart Touching Messages for Your Sweetheart 📜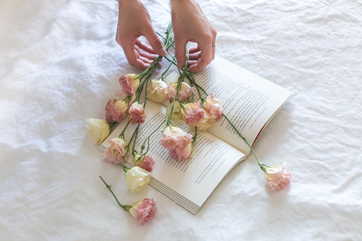 1. What I feel for you is unexplainable, we share a deep bond and a deep love that no one can break, the whole world can stop me from loving and being with you.
2. If I have to travel through space and time, or the whole world just to be with you every day I'll do it a million times cause you're my most precious jewel.
3. Without you my life is empty, without your love I'm hopeless. Every second, every minute, every moment we spend together is treasured and valued, I'll love you always and forever.
4. You may be a normal person to everyone but to me, you're my everything and without you, my world will crumble. You make everything around me move, life without you is worthless.
5. Your love is an addiction I can't do without you, your heart attracts me, your touch is magnifying I want to be with you forever and forever.
6. Baby, every time I sleep at night I see you in my dreams and I don't want to wake up but when I open my eyes to see your extraordinary beautiful smile every morning I want to remain awake for the rest of my life.
7. Whenever I see you my heart skips numerous times. I can't explain it, but you've eaten me with your love and infect me with your sweetness.
8. You are priceless and unmeasurable, no one else can take your place in my heart because you're the right one for me,  my soul, and your soul is now intertwined to become one.
10. Sweetheart I love you, you're the most important part of my life, I want to spend every day with you, I can confidently say falling in love with you is a blessing.
Most Women Want To Know The Answer To THE Biggest Relationship Question. Know more and watch this video now!
📱 Short Love Messages for Him – Loving Texts for Him 📱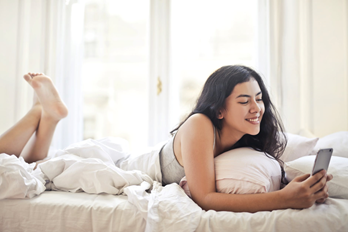 1. I can't wait to get my lips around the chocolate bar I've hidden in my heart….which is you.
2. You are very nice all the time, never get upset, you are just as sweet as okra with pawns.
3. With you I have experienced the happiest and most productive life ever.
4. I always picture you cuddling me and leaping onto me in bed.
5. Sometimes I think my life is a romantic movie, because of the endless parole of love you shower on me.
6. I can see the sinews in your hands, the veins in your heart, I am always hearing the thin pulsing of your blood. I breathe and I live in you always.
7. You deserve nothing less than everything your heart desires. You are the sweetest thing that has ever happened to me.
8. I love rose gardens, silk sheets, and breakfast trays. I would love to tour around the world you enjoying every bit of it, I love you forever.
9. You, my man, are perfectly sweet, perfectly gentle. I just want to coo and cuddle you every moment of my life.
10. You are a prince, I am a princess, with you, I feel like I exist in the land of a happy ending….. you are part of my life.
💌 Sweetest love messages 💌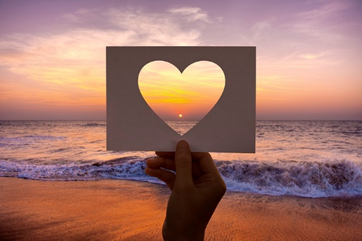 1. Once upon a time during a time after all the happily-ever-after, falling in love with you is the most delicious thing to happen in my life.
2. No sugar, no creamy sandwich, no coffee, no cake, no nectar can taste as great as you.
3. I do love you, ah! you're so handsome. I can't wait for a night of pantry frolic with you, my sweet love.
4. My heart! My heart is beating like the drums in a marching band! Every time I behold the sight of you, I love you forever.
5. You are my one true love, my lickum, lickum, lick, lick.
6. My love, you shall be my prince regent and the king of my heart throughout my days on earth.
7. Every moment I dive into deep fantasy, flooded with intense desires of having you, you are truly a
part of my life.
8. You should be on top of an elephant leading a parade, waving to me your very loyal subject.
9. I adore the way you flex your considerable muscles, you are so manly my lover.
10. My life has been charmed, without you, I feel trapped. Well, I find that distractingly cute.
💋 Sweet Things to Say to Your Boyfriend 💋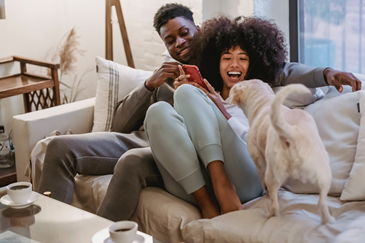 1. Having you in my life is a blessing, you light up my world, I'm truly blessed to be with you.
2. You're my rock and roll, my smile, my happiness, and my shield.
3. Sometimes I wonder if I deserve all the love and support you give to me.
4. You're my Prince charming, my King and I'm your beloved Queen our kingdom will reign forever.
6. I can't stop smiling because I have you, I can't stop dancing because you're my muse. No one else can love me the way you do.
7. You're sweet, you are amazing, you're a special being and I'm lucky to have you.
8. Whatever happens, I want to you know that I'll always support you and I will never leave your side.
9. I am always excited when I see your face in the morning because you are my sunshine.
10. You're my best friend, my gist partner I always feel happy when I'm with you.
💘 Romantic Love Messages 💘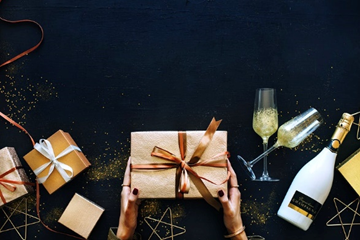 1. The best part of my life is when I'm with you, you've transformed my life with your aura, you've made me a shining star, and the best thing that ever happened to me.
2. Good morning my sunshine, thanks for lighting up my world.
3. Your light illuminates my soul, without you, my world will be in darkness.
4. You are my oxygen, I can't imagine living without you in my life.
5. Baby, you are forever in my heart, I love you today, tomorrow, and forever.
6 You're my forever sweetheart and no one can take your place in my heart.
7. My hero, you make me feel protected and wanted. I can't imagine what my life would be like without you in it.
8. I love you unconditionally. You are my whole world and I can't survive without you.
9. Your affectionate heart is as pure as snow. You are unique and there's no one else like you.
10. My heart belongs to you. You own the key to my heart and I'll be yours always and forever.
11. When I hear your voice I feel electrified and when you smile my soul magnets to you.
😍 Ways To Show Love To Your Partner 😍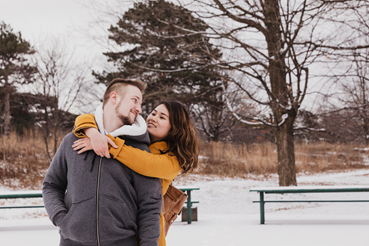 Sending love messages is important, and yes, we've looked at a handful of them. But you know that shouldn't be the only way you show love to your partner.
It's just like serving someone mac and cheese for dinner every day. With time, he's going to freak out.
Same way, you can't expect everything to remain all good with those romantic love messages alone. A lot more could be done.
Can you remember the all-time saying that "actions speak louder than voice?" It is true for love affairs also.
So, plus the messages, I'm going to share a few working ideas to keep your love over the moon.
Discover The Exact Words To Say That Stop Fights, Arguments and Disagreements…Pull Your Partner Closer AND Keep Your Love (and the Spark) Alive Forever. CHECK THIS OUT NOW!
Here are 12 ways you can show love to your partner.
❣️ Be appreciative
In a good relationship, partners are expected to be the best of friends. And in friendship, you've got to be there for each other – emotionally and materially.
Usually, most relationships start this way. You're always saying "thank you for this, thank you for that." After receiving gifts and treats, you courteously offer words of appreciation.
But along the line, as the rapport gets stronger, and familiarity sets in, people tend to be less appreciative. They start seeing their partner's kindness as their obligation. I'm not talking about material gifts alone. Even the seemingly simple things like the person's time, character, loyalty, love, and benevolence of diverse shades.
Sometimes, I hear some women say things like "What is he my boyfriend for if he can't buy me another smartphone?"
Look, it's not just being courteous to be appreciative, it is romantic too. You can literally get your man or woman crazy about you just by learning to be thankful, both privately and publicly.
And anytime you want to show your appreciation, you will hit your target better if you're specific. What exactly are you thankful for? Is it a gift? Or his kind-heartedness? Go ahead and mention those things with a charming smile.
So, don't just fill your partner's inbox with romantic messages, be thankful for all you share in common.
❣️ Be available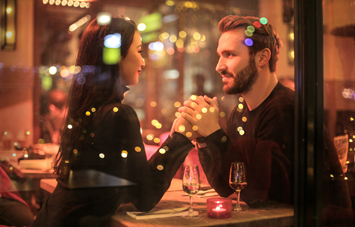 Secondly, be available for your partner. You and I know keeping a relationship healthy comes with sacrifices, and one of such is your time.
From my experience, this is usually a nightmare when one or both partners have quite engaging schedules, and they'd have to work their fingers to the bone to get an hour to be together in two weeks.
Look, no matter how busy you are, you need to include your partner in your plans. Make out time.
Don't get me wrong, I'm not saying you should start spending all your time with him. No, not all!
Stay diligent with your career or business, as the case may be. Besides, you both should be loving enough to give each other the privilege to pursue your interests. But don't be away from him for too long. It is unhealthy when you no longer can afford quality time together.
Make your dates spontaneous. Let me give you some ideas. You can both hook up at a restaurant down the street for diner. If work keeps you busy during the week, you can make plans to go see a movie together on weekends. See, if it'd work for you, it's not even out of place if you take a day off work. Just find your way to make out time.
❣️ Be attentive when you're together
Can you remember what I said earlier about familiarity? How it could turn a one-time treasure into a common thing?
Let's be honest, we all tend to become less attentive with friends and colleagues after being together for a while. Why do you think you're not always as concentrated when talking with your siblings as when you're conversing with your boss at work? The answer is not far from the fact that you've become more familiar with your siblings.
You can be listening to someone and you're not exactly paying attention to the person. It's needless to say that there's a thin line between hearing someone and paying attention to what the person is saying. With your ears, you can hear what is being said. However, active listening takes little effort more.
I know every discussion can't be of interest to you. But then, listening to your partner passively can be detrimental to your relationship in ways that you can't even imagine. If you have a culture of swiping your phone while your man is talking to you, it's just a matter of time before he starts to feel unwanted.
To be honest, how would you feel when you think you're sharing the most amazing thing in the world and your partner's face is glued to his iPad?
See, even if you were in the middle of something before the conversation started, you will be doing your relationship a lot of good to put it on hold so you can be attentive. However, if it is something that can't wait till later, politely let him know. In a nutshell, make every moment with your man count.
Don't just be surfing the web and keep saying "I can hear you." Maintain eye contact. Your affection would grow stronger that way.
You're with someone who is supposed to be special to you. It's more than being courteous to pay attention to your partner, it also shows that you value and enjoy his company.
Proven Dating Courses that works like a charm:
| Website | Dating Courses | Description |
| --- | --- | --- |
| | The Tao of Badass | 7 Simple scientific tricks to have any woman you want |
| | How To Find The Man Of Your Dreams | Attract the Man of Your Dreams -- and Receive a Marriage Proposal in 12 Months or Less |
| | Text Chemistry | Learn a special kind of text message that you can send a man right now that will unlock a hidden, ravenous desire for you. |
| | The Devotion System | Learn how to avoid making these attraction-killing errors and reveal a powerful set of words I call a "Devotion Sequence" that make a man lust uncontrollably for you (even if he says he's not interested). |
❣️ Make him feel special on his birthdays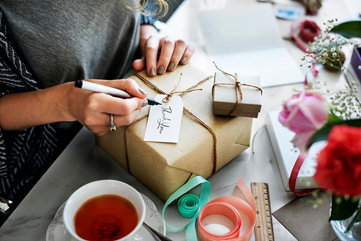 You should be your partner's biggest fan. And that goes into how you paint the sky on moments that are special to him.
One of such that you should always make memorable is his birthday. See, it's one of everyone's "vulnerable" moments when love expressions can yield amazing results. If there's a day you should become loud in showing how much you care about your partner, it is his birthday.
How do you make your guy feel on his day? Take him to cloud nine. If you do your job well, he should feel five feet taller.
Let me give you some birthday surprise ideas. You can write a love poem for him, go on a romantic date to his favorite restaurant or beach, you can buy him a gift, or even go the extra mile to organize a surprise party for him.
If you've been together for a while, you should know what thrills your partner. That's exactly what you should do. And do it well.
Even if what you're doing isn't tangible, still do it. What is important is that your partner appreciates and sees it as an act of love.
It's a special day for someone you claim to be special to you. It shouldn't come and pass like every other day.
❣️ Prepare his favorite dish
Have you ever given a thought to why most public events, birthdays, anniversaries, and other celebrations, do not end without guests and attendees being served some refreshments? To start with, eating well is quite essential to living well. And in a wider sense, it could serve as a unifying factor.
What could be more relieving than getting to enjoy your favorite food after a hectic day? I know not everyone can cook. And even if that's not the case with you, there could be instances when you won't have all the time to stay in the kitchen.
But whatever is the excuse you have, why don't you stop by at a trusted restaurant to get the special dish. Some restaurants even offer home delivery services. All you need is to make your order from your home.
You can even make it more romantic by going out for dinner together. You should know your partner's favorite restaurant, whether Chinese or Lebanese or whatever.
Of course, that would squeeze some funds out of your pocket, but then you'll be showing how sacrificial you can go just to make him happy.
❣️ Celebrate your relationship milestones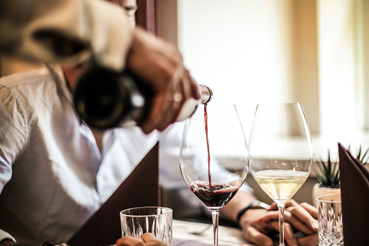 A relationship is not always a straight flight. You know, right? It's a fact no one can debate. Sometimes, arguments get tough, and before you know it, your emotional bond starts getting weak.
If you have taken the pain to build a working relationship with your partner, you won't be on the wrong side of things by celebrating all that has gone into building the amazing tie that you have.
Look, regardless of how rough the journey has been, celebrating your partner's commitment all the way is such a romantic way of appreciating them.
How do you celebrate your relationship milestones? Or do you wonder what milestones you should celebrate?
Well, every major life event you've been through. Things that are as simple as your first date, your first trip together, the first time you met each other's parents, and the likes.
If you're married, you can celebrate the day your partner made the bold move of proposing marriage to you.
And of course, the day you got wedded. Regardless of how short or long your love life is, be it one month, six months, 20 years, 40 years, or more, your wedding anniversary should remain golden to you as a couple. Make it one of the most celebrated anniversaries.
Another relationship milestone you should put effort to celebrate is every addition to your relationship – your children. From the first child to the last, endeavor to celebrate their birthdays. Remember, they made you parents.
❣️ Buy your partner gifts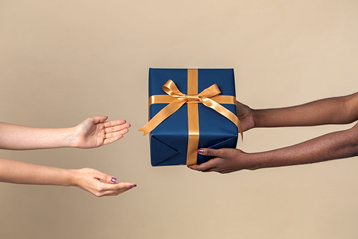 You can't downplay the roles gifting loved ones play in building a strong bond, especially when it is done spontaneously. The benefits are manifold.
To start with, it shows the person in question is of value to you. Tell me the man or woman that would in his/her right mind waste hard-earned money on someone that is not of interest. You only buy gifts for someone you care about.
Secondly, it's such a distinct way to show you know the person more than any other person. And since this directly relates to your partner, it should be of interest to you.
Nonetheless, you and I know that identifying gifts that would melt someone's heart is not as easy as reciting A B C.
Do you scratch your head before thinking through what would make a perfect match? We've all been there. At times, our supposed "best bet" turns out the most ridiculous idea.
However, if you've been observant all along about what your partner's needs are or the items that are of interest to them, then it shouldn't be rocket science.
For a man, a pair of footwear, a portable Bluetooth speaker or a wristwatch should do. But for a woman, getting her a piece of jewelry might be a better option.
What is important here is not exactly how expensive the gift is, it is how valuable it is to your partner. So, you don't have to go out of your means.
❣️ Be your partner's all-time hero
Do you want to keep your partner gushing over you? Then be their greatest supporter.
No matter how independent a person is, you can't kick out the place of receiving timely support from others, not in a relationship affair at least. Whether as a boyfriend, girlfriend, husband, or wife, you will be more romantic to your partner if you're willing to go out of your way to support them.
There are numerous ways you can show support in a relationship. You can be your partner's anchor emotionally with your empathy and words of encouragement. Instead of picking a fight on how unpleasant find your partner's emotions, why don't you have a conversation about it?
Look, criticizing and blaming your partner every time they are in difficulties won't make your relationship any stronger. Even in the face of a major challenge, don't play the blame game. Be kind enough to say "We'll fix this together" or "I will always be proud of you."
Also, put in the effort to lighten your partner's load as much as you can. See, even if those things are their obligations, love bears each other's burdens.  If you can afford to clear some house bills or fuel your partner's car, don't hold back.
Plus your emotional and material supports, taking up some chores your partner handles on a norm would be a nice way to show express your love to them.
Learn what makes a man feel so special, like a hero and a kryptonite at the same time. CLICK HERE TO KNOW MORE!
❣️ Be your partner's gist partner
You must have heard that "Women love attention." It's true, but men don't hate it either. You see, having a conversation is part of being someone's best friend. You've got to be close all-around.
You should put in the effort to gist with the person daily. I'm sure you know I'm not talking about the regular greetings. Share your lives. Nothing is fascinating in that. Never forget that you're a team, so build intimacy with your conversation.
I know most careers, jobs, and businesses are demanding. And most times, you return home exhausted. However, I hope you're aware spending a good time with your partner helps to keep the vibe on the go?
❣️ Get involved in your partner's interests.
For instance, ask your partner to tell you how their day went. If it is different from how they spent the previous day, don't just say "Okay, sweetheart." Go ahead and ask what caused the change.
Amid your conversation, occasionally look at each other in the eye and smile. You'll be easing some stressed nerves. Afterward, share yours with them in return.
If he likes jogging, join him once in a while. When you return, ask him about the benefits of exercise to the body.
As a man also, be your woman's best friend.
You will be doing more than building/maintaining good rapport, you will be making your partner fall in love with you over and over again.
❣️ Keep your romance over-the-top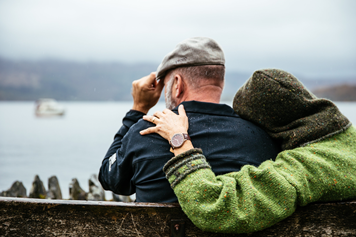 After being with your partner for a while, maybe months or years, there are chances your romance won't be smoldering hot like it was on your first date.
Nonetheless, you don't have to keep your hands folded till every bit of passion and desire dies. You have to keep putting in efforts to maintain the glow.
How often do you touch each other? Though quite insignificant it looks, it could go a long way to keep your romance full of passion.
Don't wait till it's time for sex. Fondle her cheeks, slide your hands over his beards. Hug each other often. Medically, random touching is said to increase the oxytocin level, which in return aids sexual intimacy.
As much as you can, maintain a healthy sex life. Be adventurous in bed. Try out new sex positions. Before getting on the bed, take out time to have some foreplay.
Kissing is another activity that could keep your romance alive. Even if you have sex frequently, you shouldn't let it fall by the wayside.
If you are married, it is necessary that you make time out for one-on-one hangouts, just like you did when you first met. Plan it into your weekends, maybe Saturday.
The way you handle your partner romantically says a lot about how vibrant your intimacy would be.
❣️Compliment your partner often
Regardless of how far you've gone with your partner, you must keep complimenting them. Look, everyone loves to be desired, praised, and appreciated. And I'm sure there are tons of things love about them. So, go ahead and tell them.
When last did you compliment your partner about their outlook? Or do you think it's unnecessary because he/she loves independence?
After watching your woman walk in the room, look at her in the eyes with a charming smile and tell her how beautiful she is. Her heart will melt for you more.
Declare often to your man, be it your boyfriend or husband how much he means to you. Trigger his hero instinct with your words.
And don't just say it when you're alone, do it publicly also.
Your love for your partner would become more real to them when you say those sweet words often.
One more thing. Don't just talk about those seemingly big things. If all you compliment your partner for is their body shape or financial support, you're not exactly making the best of your chances.
Commend their fidelity, simplicity, patience, and all those virtues. Always give recognition to their good works.
Conclusions
Keep your love life blooming. You don't have to wait till everything gets dry. Be intentional about meeting your partner's heart. As a team that you are, be part of each other's lives. If you find your man or woman pulling away, get to work. Send them love test messages. Take your time to identify what gets them thrilled. And make good use of your discoveries.
Relevant Questions
Q: What do you say to melt a man's heart?
A: I find all that I need in you. There's no time I'm as strong as when I am on your shoulders
Q: How do you explain love?
A: That strong emotional tie you'd never find the right words to describe.
Q: What to say to make her feel special?
A: Calling you the best woman in the world would be an understatement. Your worth is just beyond value.
Men want to feel like he's a provider, and a protector to the woman he cares about. 
Everyday he wants to be a hero to her.
Here's an excellent video to learn about it. WATCH THIS VIDEO NOW!