The 21 Important Signs To Confirm, "Is he the one?"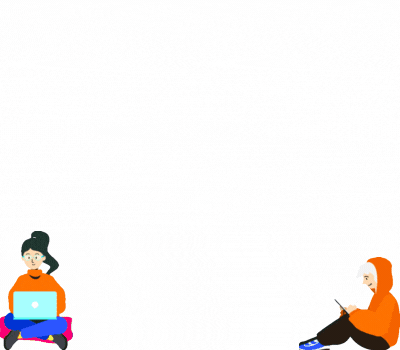 There are a few things you can look for in your relationships to know if your partner is the one. The overall thing to really look for is if your partner puts your feelings first. They must be thoughtful and caring for you to feel comfortable in your partnership. There are many other signs that you should look for and this article covers many of these signs that once they are present, you can be convinced a little more about what you are feeling.
⤠ Is he the one? Here are the 21 significant signs to help you confirm ⤟
1. You just know it
Is he the one? You may ask yourself, how are you assured that this is the guy for you? Sometimes you just know it in your gut, if you feel that this is right it probably is. You may not fall in love right away but you will have some feeling that the person is the one for you. If you get along well when you spend time together then this is a great sign this may be it.
2. Intuition
What do they say about a woman's intuition? Once she gets to know someone, then her feelings will confirm what her intuition thought. That he just may be the one.
3. When you guys talk, he feels familiar
While interacting, you may feel that you knew him from the past. This means that your conversations will be comfortable and you will be fee-free when you are together. This is a great way to build your relationships where he respects you and you respect him.
It is essential that you have a great connection with your partner especially if you are looking forward to your future together. Life may feel like you are not going in a particular direction but you could gain a sense of comfort while you build on that established connection.
5. Respect
Once your partners respect you and vice versa, then this forms a great basis for your connection. This is a good sign for your life, as you can confidently work with someone who you may wish to marry.
6. You were friends before
Marriage isn't an easy thing and the search for a partner to marry is not an easy process at all. It is not easy to fall for someone but a woman should enjoy sharing with their male friends. This forms a good basis for a connection and if either party is interested, it can possibly grow into something else.
7. There is a strong connection between you
If you constantly think about this person and want them around you, this could indicate that there is a strong connection between you both. Could this be the man of your dreams? It could be if he shows you he loves you and treats you right.
8. The relationship is authentic
If there is a deep connection between you both, then the rest is history. Once the relationship is authentic then you will both go above and beyond for each other. There will be things between you both that will assure each other what you both want from each other.
9. Peace when you are together
No matter what happened in the day or what you had to deal with, hanging out with your partner will make you feel better. You will like each other's company while you try to figure out life. It could just be the little things that make the relationship worth it for yourself.
10. You can read their actions
Even though you are in a relationship and both should be able to speak freely, there are sometimes actions that speak louder than words. If you can read your partner's action then that goes a long way and you can speak that language that is deep in understanding how they feel.
How Much is it Worth to You to Feel Like You've Got Magic Powers… To Suddenly See into the Minds of Men… To Understand Men in a Way You Thought Was Impossible Before Now? WATCH THIS VIDEO NOW!
11. Thinking alike
If you both are soulmates, then you may share the same values and may think alike. Different things will cause you both to understand and know what things each other likes. There may be mistakes along the way but you will learn about each other.
12. Trust
As a friend you should trust each other in that relationship, even more, in a loving partnership, these words mean even more to each other. Do not forget to be honest with each other as a man and a woman a deep trust should exist between you both.
13. You can feel their pain
If are in a relationship with your man, then when you are talking about various things, you may feel his pain. If he expresses some issues, then you can answer him understanding how he feels.
14. Support each other
In a relationship, partners should support each other and not judge. This is an important step for you both to be free with each other and have each other's backs in different matters of life.
15. Help you through flaws
Once you are spending time with each other, then you will start to notice little flaws each other will have. A way to know he is the one is to allow him to know your flaws or weaknesses and see how he treats you. As a caring partner in a relationship, he should support you and show your love through issues you may have.
16. Shared vision
It is important to get along in a relationship as this is an important component when you fall in love. This means that to build each other for possible marriage in the future, you will have to come to some form of a shared vision to talk about marriage and what life would look like for you both.
17. Challenge each other
You don't know what the future holds, but you both should talk about life and what you feel like. There can be challenges you can set in your personal life that you can set and overcome to make your relationship stronger.
18. Spending time together
It is important to spend time together when you are dating. You spent so much time searching for someone you like, so build your life with your guy to have a healthy dating life. This could very be the guy you settle down with.
19. You can see yourself starting a family
This is an important step in relationships when you are considering you may want a family. Is the guy showing you signs as if he is the one? Talk to him and look for each sign to indicate to you is the one to settle down with?
Many have found the one they Love through these popular dating sites! Create an account with the one that best fits you Today! (Don't leave your love life for tomorrow)
Website
Dating Site(s)
Description
eHarmony
A Trusted Online dating site for singles.
Sugardaddie
A dating site for attractive single women and successful men who have financial security and confidence.
be2 is one of the leading names in the online dating space with extreme brand recognition and a high quality user base of singles looking for that special someone. Promote through superb demographically targeted and themed landing pages.
C-Date is the leading casual dating site for those who beside their career want to live their passionate fantasies with someone who shares the same spirit. It is a fantastic and well-established casual dating offer, which works on both male and female audiences.
Singles50 is one of the world's leading dating agencies for single women and men over the age of 50. We help you find the right partner for a fulfilling, long-term relationship. Our objective is to show that love can happen at any age!
Academic Singles (Mobile)

Academic Singles (Desktop)


Academic Singles is one of the leading platforms for singles with higher education in the search for love. We are specialized in connecting single men and women, taking their affinity into account. Our objective is to help you find your perfect match!
20. Marry
Can you see yourself marrying this man? Does he take care of himself? Can I see myself with him for a few more years? Does he mean the world to you? If any of these questions are related to your personal life, then this may lead you along the correct thought process in your relationships. These are some of the areas you must look into to find out is he the one?
21 Sex
How could you forget this? Sex is very important in the scheme of things as you should connect on that level as well. Sex is beautiful once shared with two people who love each other. The guy will ensure that he is essential in your life to make you happy every day.
⭄ Early signs your partner is the one ⥺
☸ He thinks of you
Once your partner is the type of guy that thinks of you, then this is a great sign he may be the one. This could indicate a good family man with great possibilities for the future.
Lean more of what he thinks and the signs he has the mutual feelings with you. WATCH THIS VIDEO NOW!
☸ Family oriented
If he is family-oriented and loves to be around his family this is another good sign. This will show that he is grounded in relationships and loves that kind of connection. The more time you spend together you can observe this in the first person.
☸ He loves to love
Articles may guide you on what to look for in men, it may not be generic at all. Does he speak your love language? Does he love you in a way that makes you feel special and cared for? Then he just may be the one for you.
☸ Sex
While not the most important on the scale but it is right up there. How is the sex? Is it good? Is he attentive to you during sex activities? This is one great way to establish that you man is not selfish and cares about your needs.
☸ Healthy relationship
Does the foster you both to have a healthy relationship? Does the foster a sense of growth and love that makes you want to let go of the past and look forward? If you find yourself having strong feelings for him and thinking about marriage and kids with him, this is a good sign!
🕴️ Types of serious men 🕴️
🗿 Straightforward men
Don't you love when a man is honest with you? The best way is to gauge how your guy approaches his relationships. If he is straightforward and gives you honest answers to your questions then this just maybe a guy you can trust and build a future with.
🗿 Men who support you
These types of men help you and support you in your dreams and visions in life. He will encourage you to do better and be better in whatever you do. This is the type of encouragement a woman needs in her life to feel comfortable and be able to focus on other things in her life. She doesn't need distractions with unnecessary behaviors.
🗿 Deep thinker
These are men who are concerned with so much more in life than material things. They talk about kids, marriage, and deep stimulating conversations. If this is your guy, then he is just the man for you.
🤵 How to confirm that your guy is for a long term relationship 🤵
Your guy will show many ways that he is interested in a long-term relationship. You can observe how he interacts with you and each way how he would answer a question. His thought process would be guided by him focusing on your long-term relationship. This would mean, that you would mean more to him than being just a friend.
Look for actions such as introducing you to his parents. this would mean that he is serious about you and may want their opinion about you. Of course, once he brings his parents in the mix, then you know he is intending for this to be long-term. If he wants to push past the girlfriend line, then this is definitely a move he would consider.
Proven Dating Courses that works like a charm:
| Website | Dating Courses | Description |
| --- | --- | --- |
| | The Tao of Badass | 7 Simple scientific tricks to have any woman you want |
| | How To Find The Man Of Your Dreams | Attract the Man of Your Dreams -- and Receive a Marriage Proposal in 12 Months or Less |
| | Text Chemistry | Learn a special kind of text message that you can send a man right now that will unlock a hidden, ravenous desire for you. |
| | The Devotion System | Learn how to avoid making these attraction-killing errors and reveal a powerful set of words I call a "Devotion Sequence" that make a man lust uncontrollably for you (even if he says he's not interested). |
💟 Tips on how to know that you and your person is compatible 💟
👉 Do you fight?
A normal part of relationships may include arguments and the occasional fight. If you see that this is absent in your relationship, then you guys probably get along really well. If you handle situations with a sober approach, this may indicate you are highly compatible.
👉 Same interests
This doesn't necessarily mean that you like doing the same things. This just means that you take interest in each other and share in things you both like. You express what you want from each other and you both meet to ensure that you deal fairly in the relationship and that will be a good sign of compatibility.
👉 Relationship
How about what you both think a relationship entails? If you both are on the same line of thought in this regard then you should have success. Compatibility isn't easy but it definitely isn't something forced. It should be natural and work for hand in hand with what each partner would want in each other.
🏆 How to know that the one you're dating is ready for a serious relationship 🏆
The simple answer to this is to know what each other would want from the relationship. If this is being given and you are both supplying what each other needs then this is a good way to establish a serious relationship. This along with the discussions of the future including kids, marriage, and a house will also indicate long-term plans. Serious relationships take a lot of work so be prepared to give your all.
❓ Questions ❓
Q: How do you know he just wants to sleep with you?
A: You can be sure a guy just wants to sleep with you if he is always headed in that direction. He would strongly show that this is what is on his mind in his actions and what he says to you.
Q: When you feel a connection with someone do they feel it too?
A: Feel them out and see how they react with you in various situations. How do they treat you? Do they care? If they show that they care for you and make you feel appreciated, then you can be assured that they may have some feelings for you.
Q: How do you know it's meant to be with someone?
A: It will feel like it's meant to be when you feel absolutely comfortable with your partner. No matter what happens, you feel like you can be yourself with them and you can share life with them. It is meant to be once you can be sure that you are compatible with the person on a few levels.
In Order For Your Man To Act On His Secret Romantic Impulses, He Needs You To Do 3 Things. CLICK THIS TO KNOW MORE!
Like this Article? Subscribe to Our Feed!
Ruth is a life coach who specialises in finance, relationships and career development. Outside work, she loves writing novels and guides for personal development.