"Is He In Love With Me?" (28 Know-For-Sure Signs)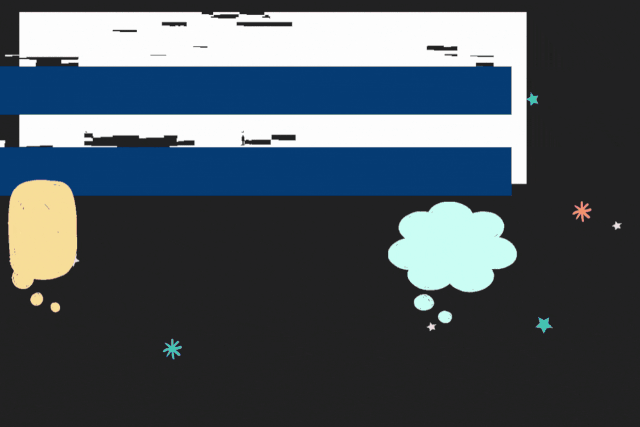 What is the most magical thing in the world?
Actually, the answer is pretty cheesy, but it's not just one thing but two. And the answer is:
Love and You.
Yes, Love is the most beautiful thing in the world that you can ever give or receive. It's something that we share with our family and friends. Something women and men both want. Something we seek in our life at every stage. Love defines our life in a way that nothing else can. Love is the true essence of being human. Love is YOU.
"One may read this and think it's magic. But falling in love is an act of magic" – From the movie " Ruby Sparks"
Love is magic. Falling in love is the most beautiful thing you can ever do in your life.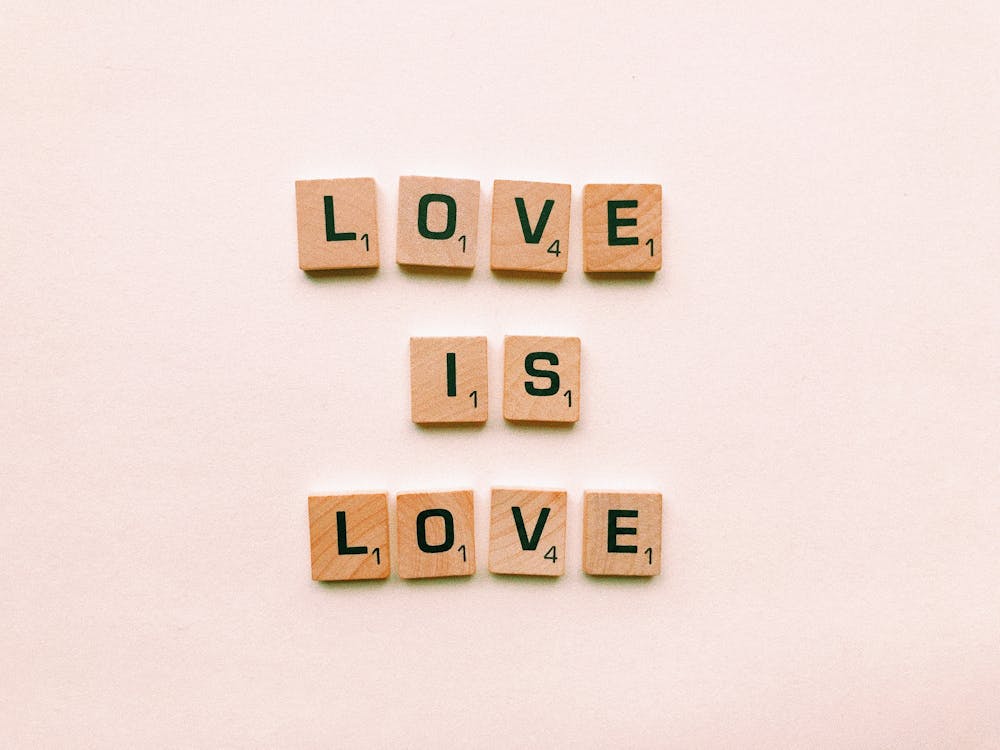 In our modern society, we often spend time mostly dating someone. Before understanding what does love means in a relationship. At first, we may try to understand each other. Try to get to know each other.
Whether you are a man or a woman, what you are looking for is true love, right? And you are dating to find out just who will give it to you.
If you are in a relationship with a guy, there is a time when you question yourself, "Does that guy love me?"
While dating, you might have caught some signs he's in love with you. And you want to know more about what is the guy actually thinking. So you want a deep and accurate answer to ease your mind.
But a man is not someone who can show his feelings easily. He is very difficult to read, unlike women, who can show their emotions easily.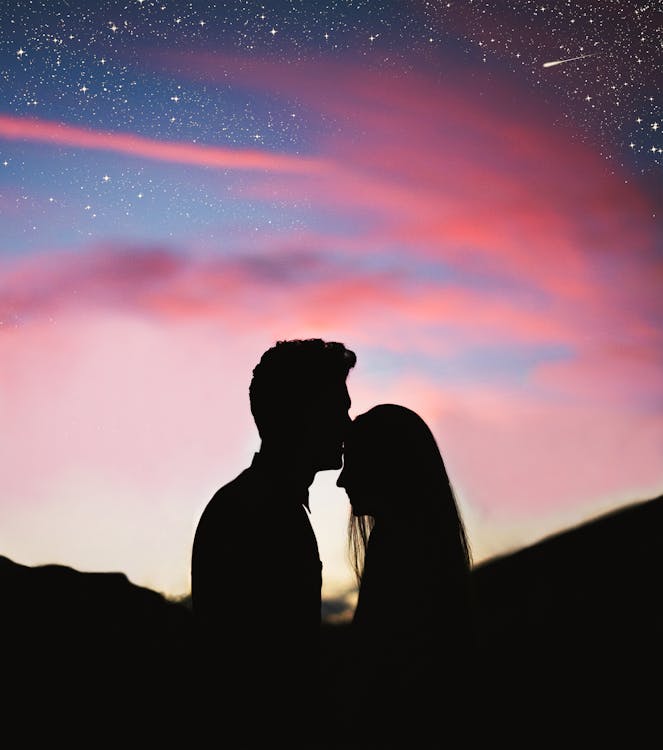 A man may not show their emotions to you, but he can most definitely show signs he's in love with you.
If you are in a relationship with a guy and asking yourself questions like, "Does he love me? Are there signs he loves me? Will he fall in love with me? Is he falling in love with me? " Then all your questions will be answered here in this article. Don't worry. Sometimes it's difficult to tell if a guy is in love with you.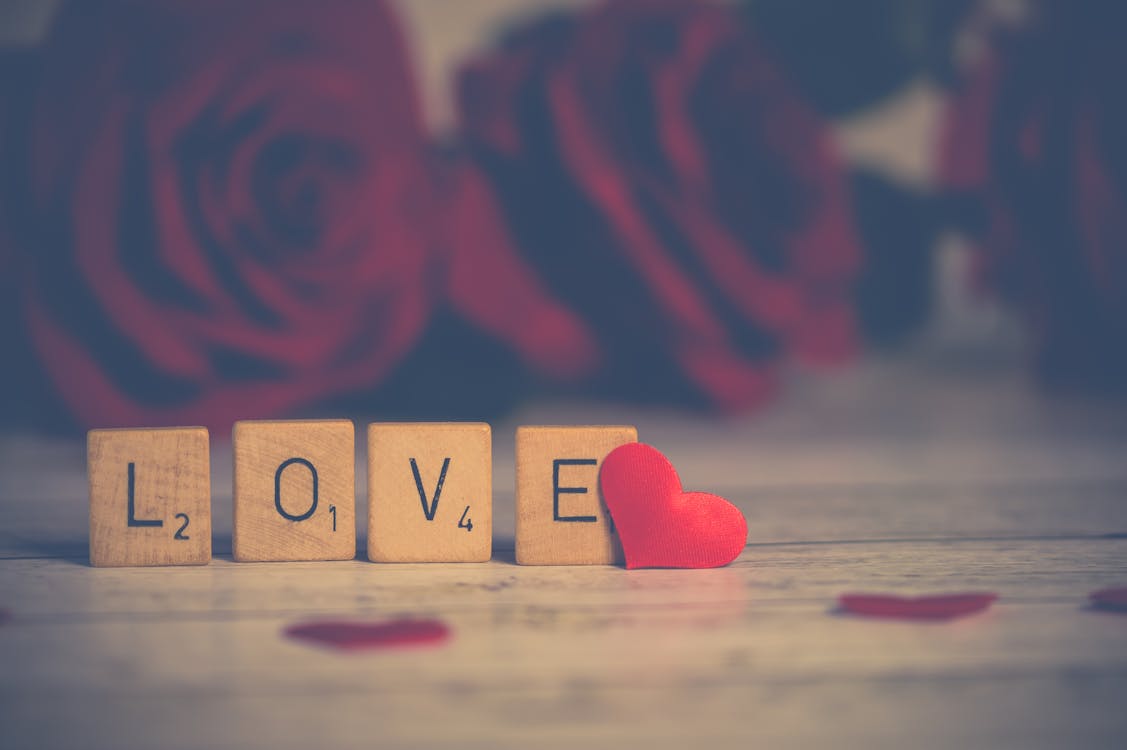 But there are signs he loves to show you and you should be able to understand them right here in this article.
That's what we will discuss in this article. I have researched everywhere and found out what could be the 28 signs that will confirm. He is in love with you.
So relax, sit back, enjoy the read and let's discuss what could be the signs he's in love with you.
Let's get started.
◈ The 28 Signs to confirm- "Is he in love with me?" ◈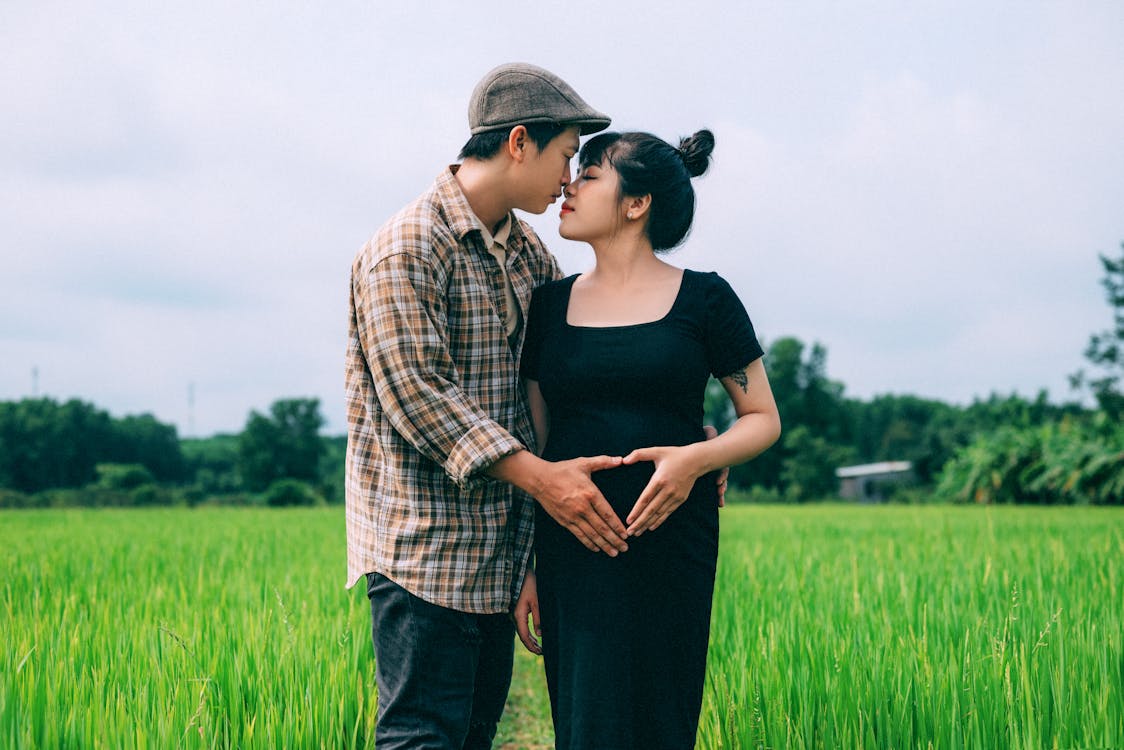 1. He gives you undivided attention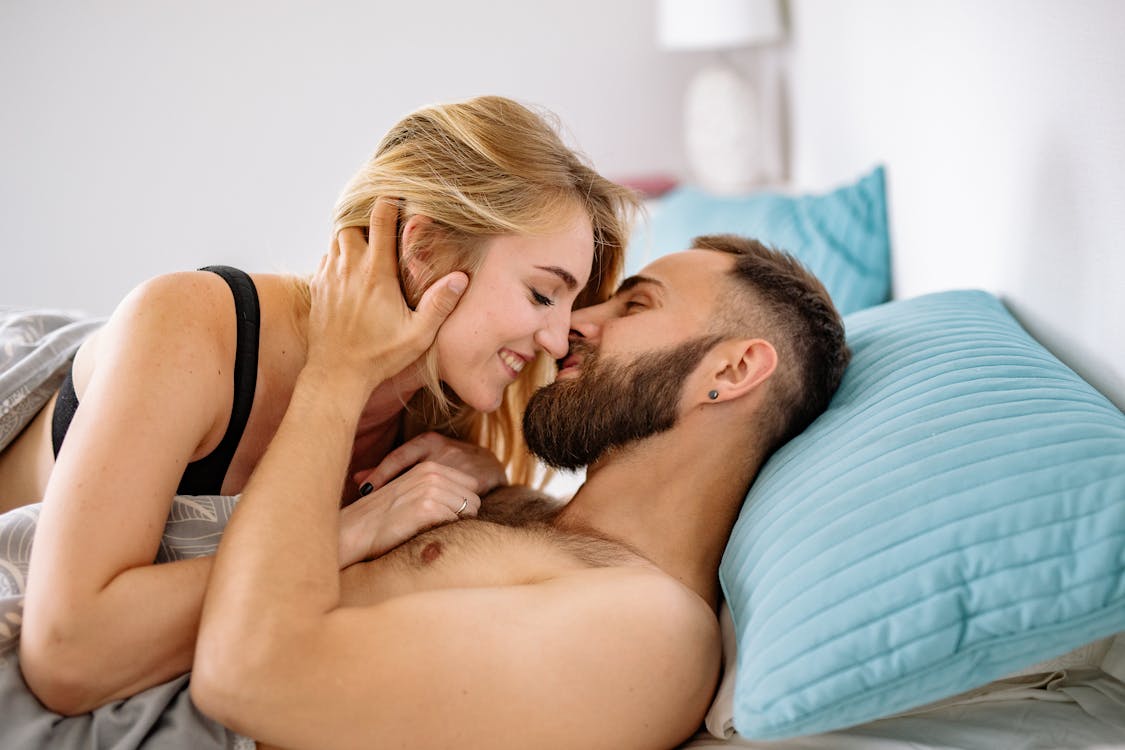 Are you in a relationship with a man who is attentive to what you are doing or how you are doing? Is he the type of guy who can't take his eyes off you? Is he a guy who always looks forward to spending time with you? There is no one else on his mind but a woman with whom he is in a relationship -Which is you!
If all of the questions above apply to your man then you are truly a lucky woman. Why? Because most often women find themselves looking at guys who jump from one woman to another.
Such guys are always looking at beautiful women no matter where they see them. Just look at them and you will see that their eyes are not fixed on just one person. But they are moving from one woman to another.
But if you have a guy in your life that who's main focus is always on you and doesn't look or get distracted by anyone else.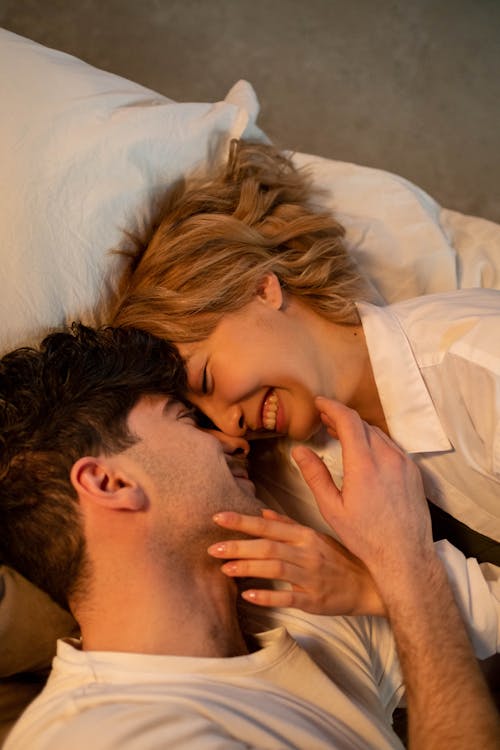 His eyes are glued to you only, no matter what is happening around him. Then it's a sign that he is falling in love with you.
He talks with you only, even if there are plenty of beautiful women he can speak to. But you are his one in a zillion. And that is something a guy loves when he is in a relationship.
To fall for a woman so deeply that nothing else interests him but you only. Isn't that beautiful when a man gives his undivided attention to a woman?
2. He's a gentleman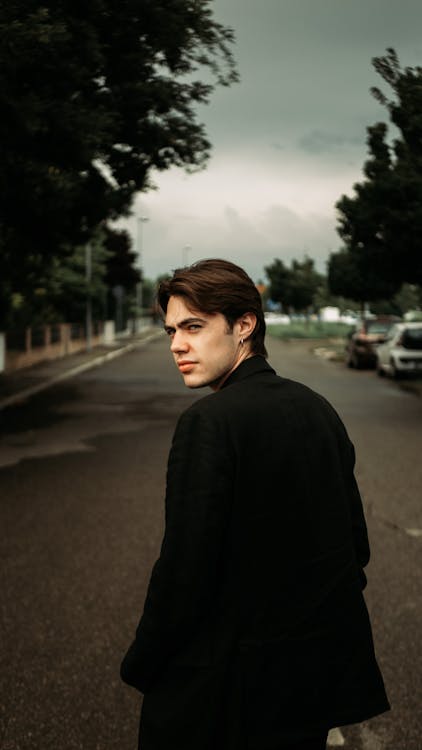 A man is often unfamiliar with the love language. When a woman enters his life and makes a relationship with him, he starts wondering does he love her?
His life takes a really interesting turn when he meets a woman with whom he can spend quality time. He really loves to have you and might start doing some actions which might give off signs he's in love with you.
For example, if he is telling you things that you want to hear. If he is looking after your heart and its demands very carefully. If he is trying to make a good impression on you and grab your attention. Then what does it say about him?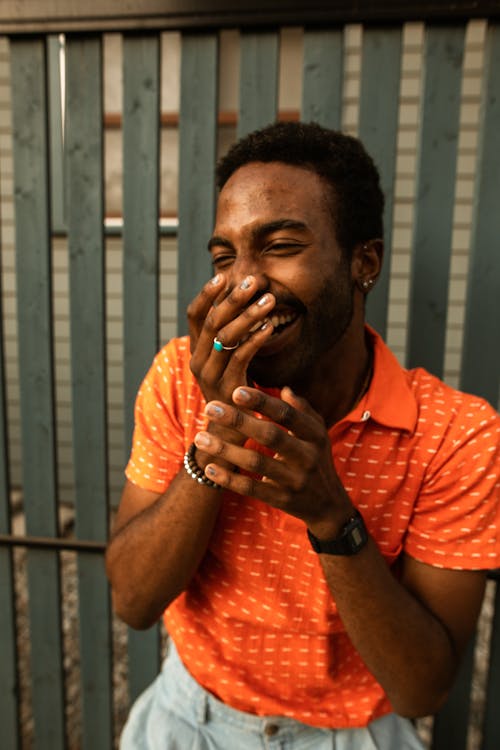 A man is very clumsy around women when the matter of love is at hand. He tries to do anything to win your heart, with words and actions. You name it! But look for a sign when a man is trying to be that perfect guy whom you have dreamt of. If he is doing all those things then it's a sign of love.
He's a gentleman because he considers you as his lady.
That's why he's extra polite, attentive, and thoughtful when it comes to you.
He makes eye contact with you and gets shy. Isn't that truly shows that he really loves you?
3. He loves everything about you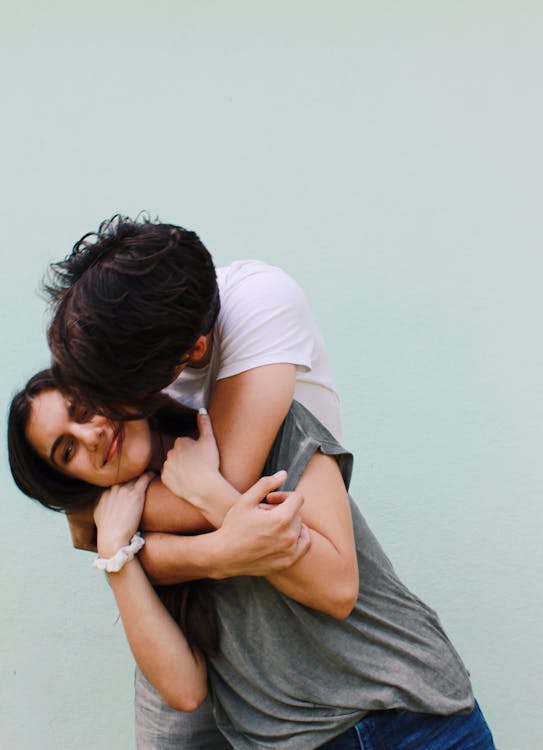 Relationships are fun. If your boyfriend is the type who doesn't mind, even when you act weird and childish then he truly loves you. If he thinks it's okay, lovely, and cute when you act clumsy and cutely then he really wants to make you happy.
Some guys might not be so interested or be weird about it when you act like that. But if your boyfriend is a man who not only likes that but also says he loves it then such little things might give signs he's in love with you.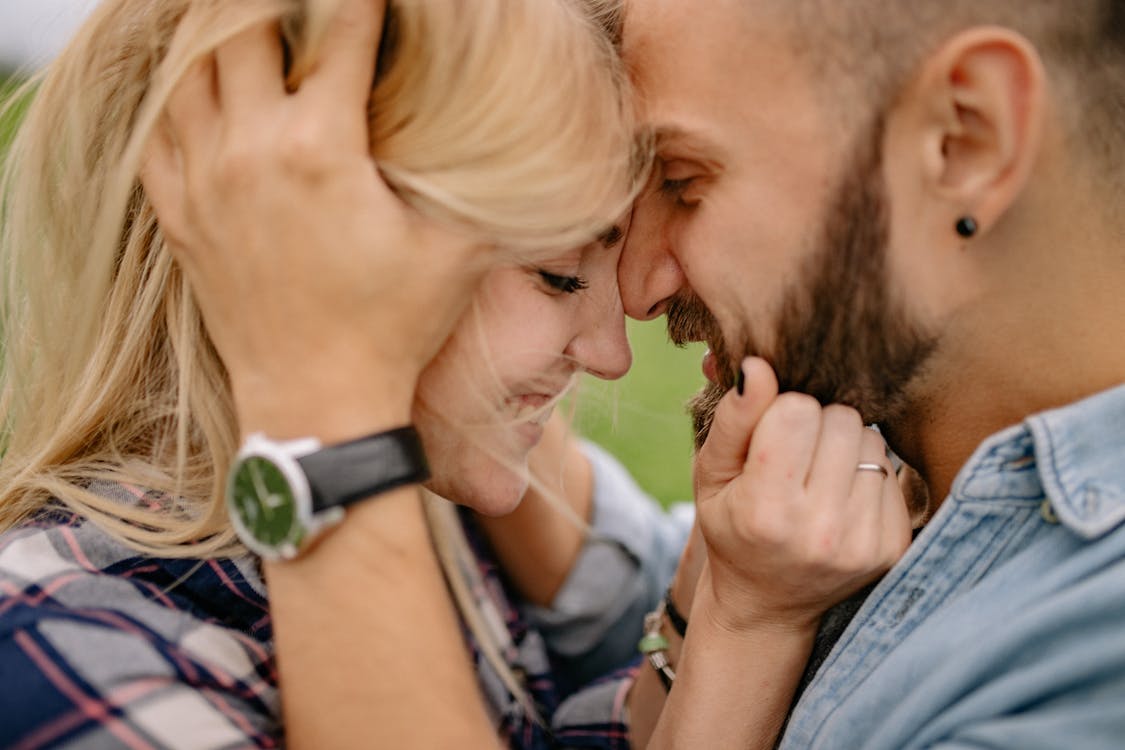 You are the perfect woman in his eyes and he wants to take care of you, even when you have a crazy side of you. If you truly love someone, you accept them in your life with all their flaws and qualities. Paying attention to your guy is a good sign to show that you are also aware of his intentions. And you should answer accordingly.
Most of the time talking with your partner is the easiest way to share feelings. But if he is that understanding then it might feel like you just found your ideal partner! which is amazing! My advice would be to make an effort if he makes you feel like the one and only woman in the world. Say I love you first and see his cute reaction!
Always remember, "Romance" is  very different thing to men than it does to women. To know more, CHECK THIS!
4. His reason of smile is you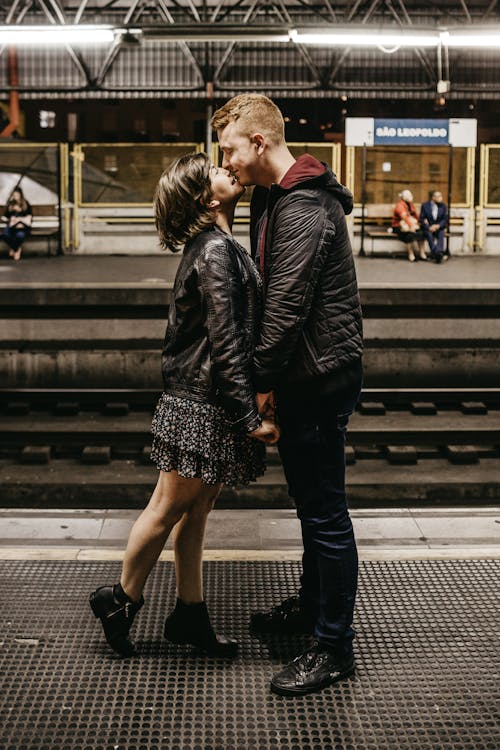 When a woman smiles at a man, it makes him weak. Not literally but in love language, it means his heart gets pierced by the cupid's arrow. His heart starts to beat faster and he just can't stop thinking about you. It's interesting, right?
If you are in a relationship with a man where he just can't stop smiling whenever you are near him then it's a sign, that man loves you. When you become his reason to smile then he really loves you deeply. It's something else, doesn't it?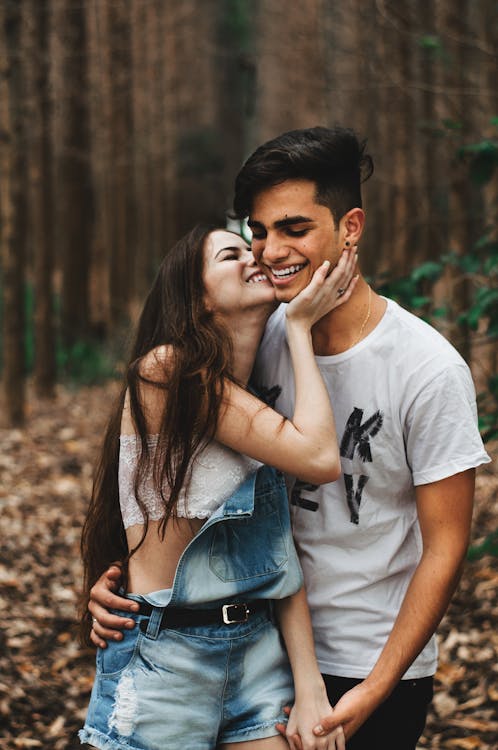 Does he make you feel like you are just what he needed all his life? Does he smile brightly whenever you talk with him? Or when you call, does he make you feel good by talking about you with laughs here and there?
If he loves speaking with you and shows you his smile every time he gets in contact with you, no matter how. Then maybe, you are the woman he truly wants to take care of and plan a future with.
He's happy to have a woman like you in his life and no matter what someone else says about this, to me, he is the man who loves you truly and will most definitely try his best to make you happy. Signs he loves you are already there.
5. He connects you with his family and friends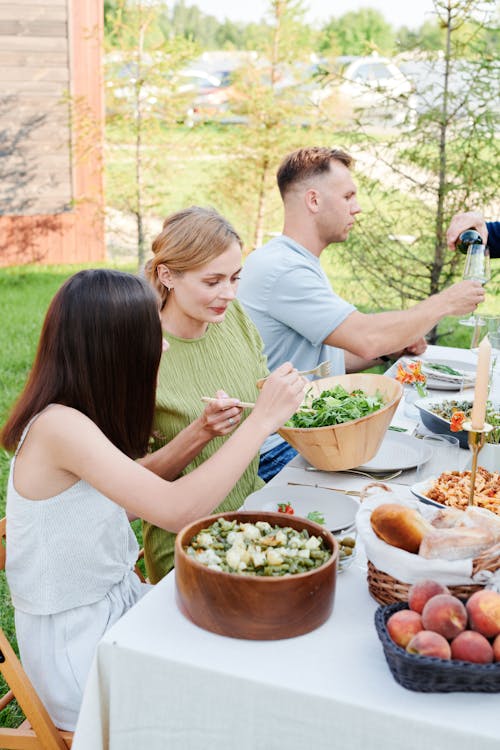 A guy loves his family as much as you. That's a no-brainer. But when you are in a serious relationship with a man and he starts to introduce you to his friends and family.
It's a big step for him and a sign that you are more than just his girlfriend.
Guys take this step very seriously and a lot of thought goes into making this decision.
A man loves it when his woman is accepted by his family members. Why? Because their friends appreciate you that you are indeed taking care of him.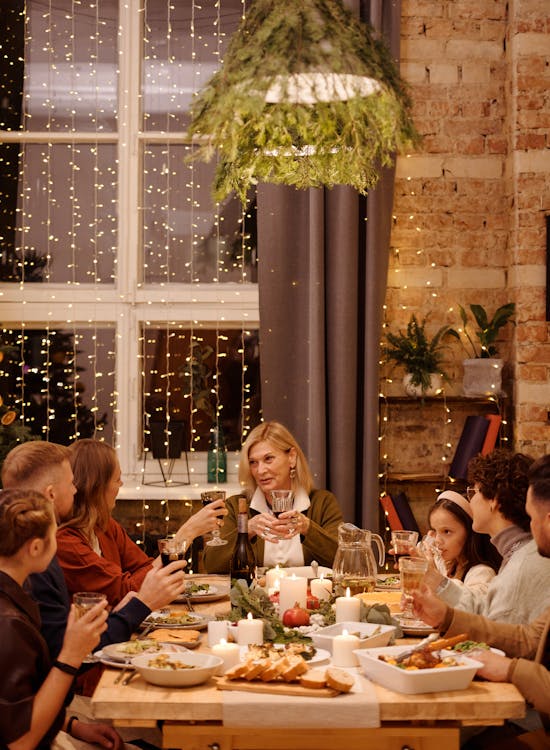 So, if your man has decided to introduce you to his friends and family, then he is thinking of having a long-term relationship with you and clearly thinking about the future with you.
He is not just your boyfriend, but a man who is fallen in love with you. It's a good sign he is when he is talking about you to his besties and close family members.
6. He is himself around you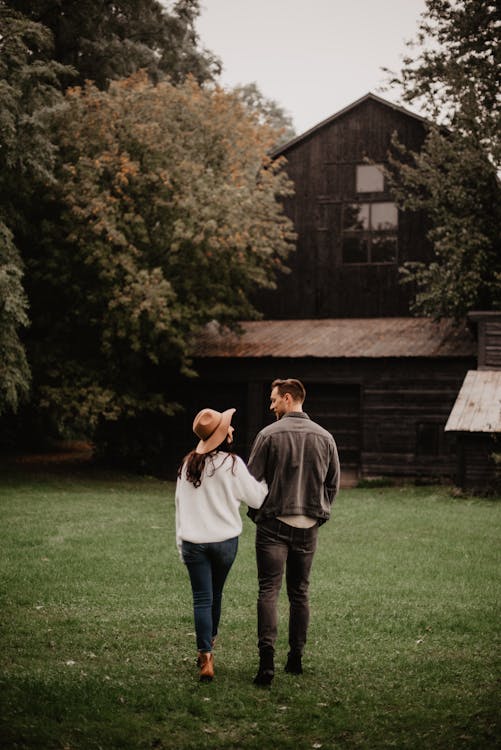 When you first start dating, you might find yourself surrounded by men who are known as "Players" They are not looking for a partner or a long-term relationship but rather short-term flings.
Your feelings to them are meaningless and their actions do not match their words at all. All they want from you is just sex, sex, and sex.
Before discussing further, I would give you advice right now to stay away from a man who only wants to have sex with you.
They are not even worthy to be called a man when you know for sure there is no future with them.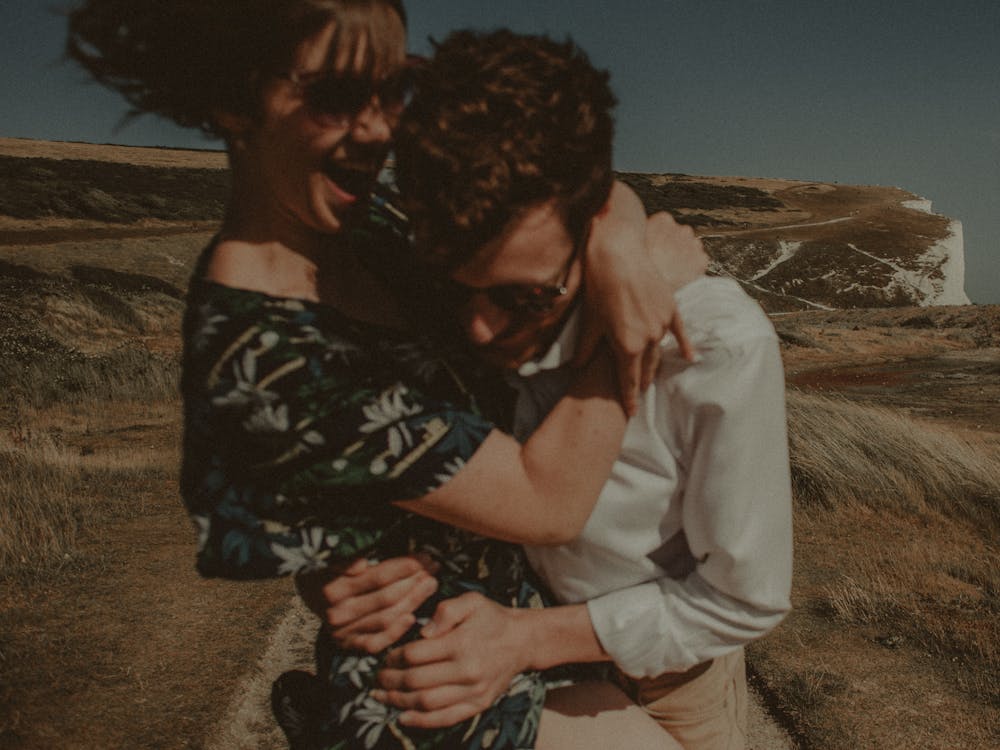 Why waste time on them when you can meet a man who loves you to his heart content? Who can feel you on another level and maybe is the ideal partner you are looking for?
If your man in a relationship is never changing, is true to his words and actions. If your man is honest, makes an effort to make you feel you are his only woman, is never changing his tone or personality with his friends, or relatives, then he truly considers you to be the person to fall in love with.
And signs he loves you are already there. He's honest and truthful about himself. Isn't that something we want in a partner? Trust and no lies?
Know for sure that he is real with you and not just trying to get you in bed. For a peace of mind you deserve know more about him and WATCH THIS VIDEO!
He's a man who is not looking for just sex but is looking for a loving partner like you. These are little things, but when you start speaking and discussing them, only then do you know for sure what it actually means.
7. He acts nervously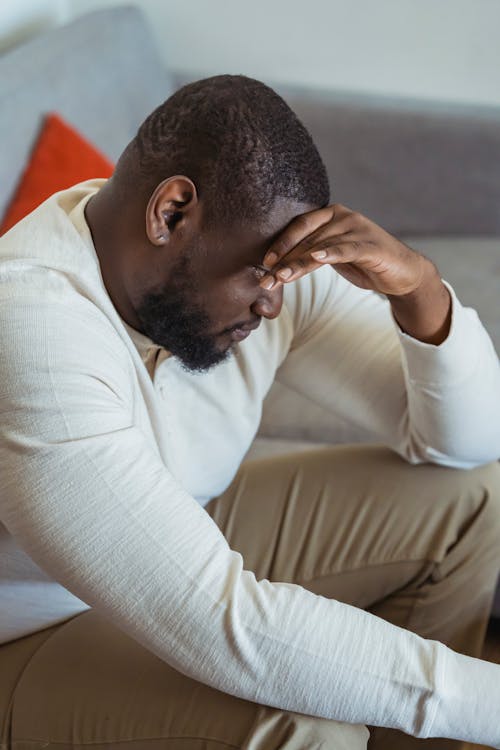 Dating a guy requires spending time with him. Quality time to be exact because understanding the love language is not easy. It's not what you can learn so easily.
You have to spend time, truly dig deep and understand what does a man is looking for while dating you. You can't notice things about a person in one meeting right?
But if you are a woman, who is dating a man for a long time and you probably are in a relationship with him now.
And so you notice little things about him that might feel like he is nervous about something when you are near or in front of him. Maybe he is trying to get to know you better as a boyfriend or it seems like he is trying to just impress you more without looking like a fool.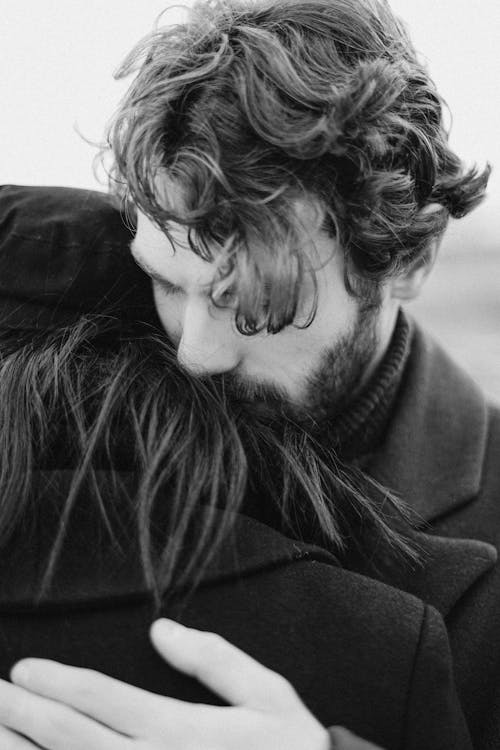 A man feels nervous around a woman he likes. It's a pretty common truth and everyone knows about how clumsy can a man get when it comes to showing their emotions or feelings to women. So what does this all mean?
If your man is acting a bit so nervous suddenly then don't be alarmed because it might be one of the signs he's in love with you. It may feel weird at first, I know.
But give it some time, and you will see. Those words are just waiting to come out from your partner's mouth. Maybe he is planning something grand for you, who knows.
A man is mysterious sometimes when it comes to telling the woman of your dreams about his feelings. How exciting!
8. He gives you the best sex!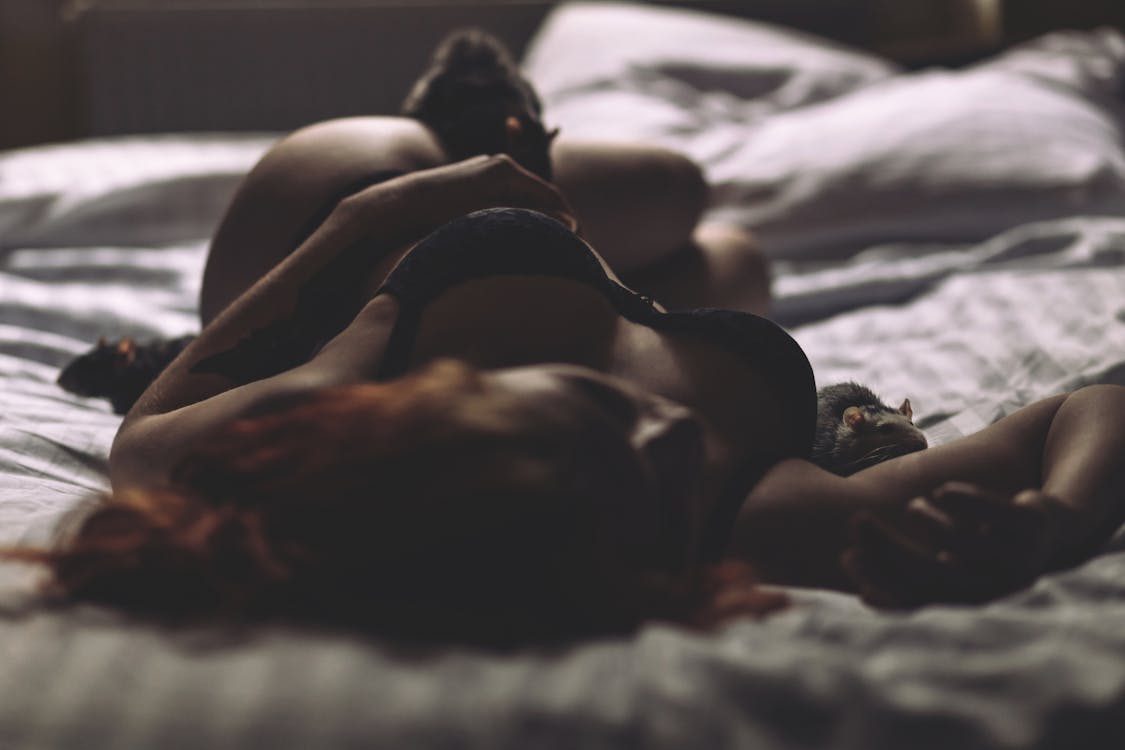 A woman who is in a relationship nowadays is pretty okay with having sex in the beginning with a man. But when you love someone deeply, having sex with that person is most definitely better than the casual fling.
If you are dating a guy who is only paying attention to you because he needs sex from you. He will simply do it quickly and get it over with.
It's meaningless and just not enjoyable at all. Maybe you don't know this yet but having sex with someone you love will literally give you the best time of your life! It may feel like just the best feeling you can ever have!
Women love a man who can take care of their needs and sexual desires.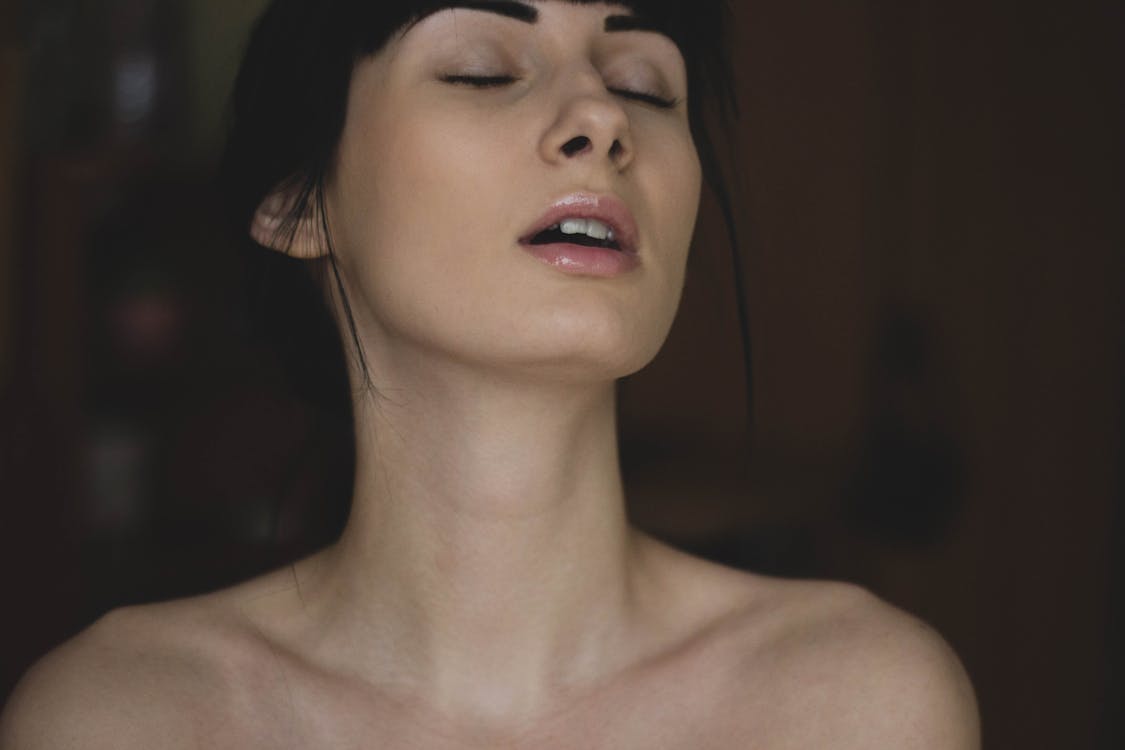 Someone who is intimate with them and connects with them deeply.
Who makes them feel like just out of this world.
If you are in a relationship with a man who is now suddenly very passionate during sex and giving you the utmost care and attention during physical bonding then these are signs he loves you truly and deeply.
If sex with him makes you feel good and you feel like his effort to please you is getting stronger and more passionate.
Then the fire inside him is a clear indication and sign that his feelings for you are intense! And he is thinking of spending time with you more and more and more!
9. He forgives and admits mistakes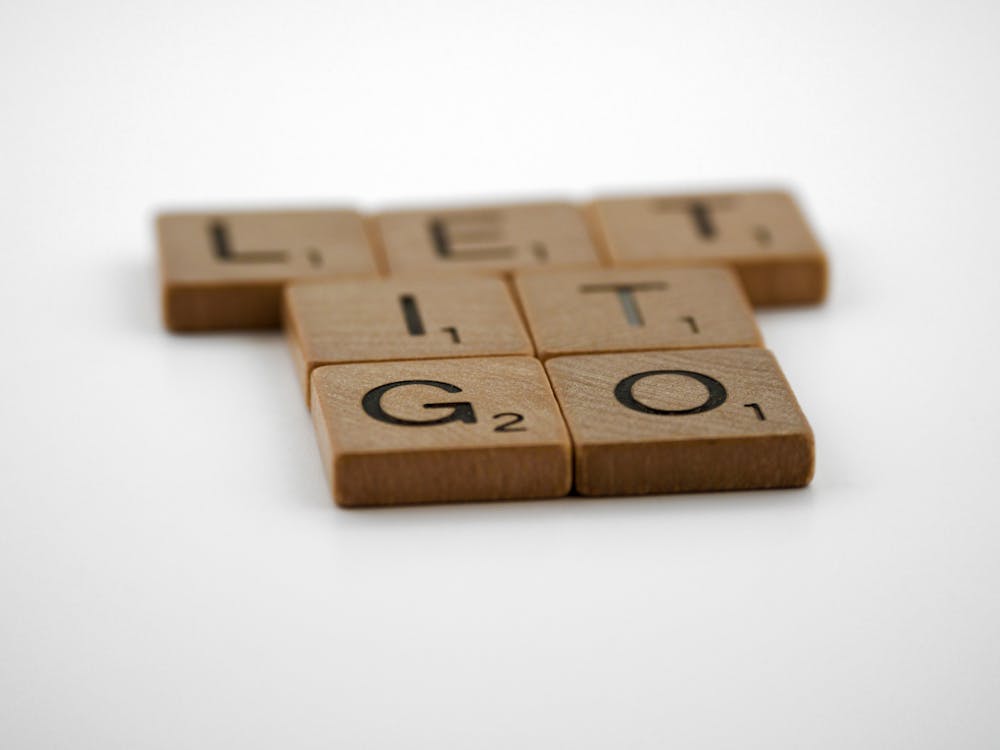 If you are dating a guy who seems like has no problem admitting to his mistakes and forgives yours, then clearly he feels like a man who wants to take care of you and make you feel good about yourself.
All relationships go through difficult times while dating and it's our responsibility to take care of things that hold the relationship together.
Nobody is perfect. Everyone knows that.
Problems are a part of our life and we should solve them by having a talk about them with our partner.
Many have found the one they Love through these popular dating sites! Create an account with the one that best fits you Today! (Don't leave your love life for tomorrow)
Website
Dating Site(s)
Description
eHarmony
A Trusted Online dating site for singles.
Sugardaddie
A dating site for attractive single women and successful men who have financial security and confidence.
be2 is one of the leading names in the online dating space with extreme brand recognition and a high quality user base of singles looking for that special someone. Promote through superb demographically targeted and themed landing pages.
C-Date is the leading casual dating site for those who beside their career want to live their passionate fantasies with someone who shares the same spirit. It is a fantastic and well-established casual dating offer, which works on both male and female audiences.
Singles50 is one of the world's leading dating agencies for single women and men over the age of 50. We help you find the right partner for a fulfilling, long-term relationship. Our objective is to show that love can happen at any age!
Academic Singles (Mobile)

Academic Singles (Desktop)


Academic Singles is one of the leading platforms for singles with higher education in the search for love. We are specialized in connecting single men and women, taking their affinity into account. Our objective is to help you find your perfect match!
Women maybe talk about it more easily than men but if your man loves you, he will be able to overcome any problems that life throws at him. And clear the path for you and clear any obstacles that may cause your relationship some harm.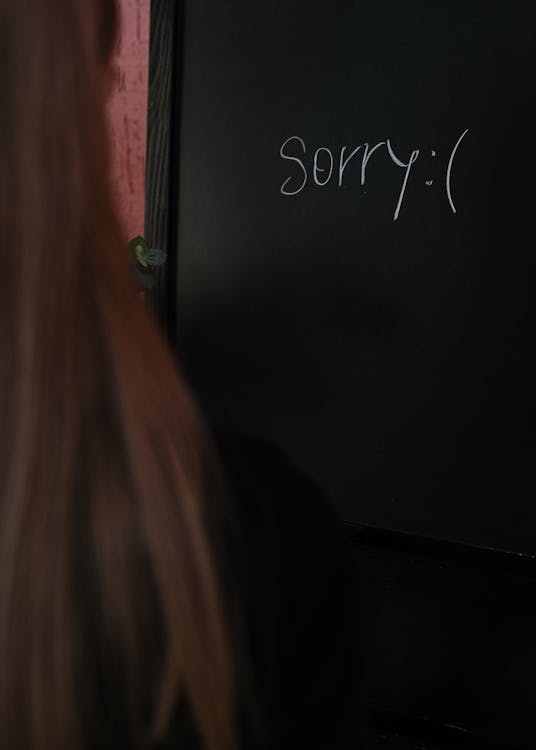 If your man wants to talk and discuss such issues and admits to his mistakes if he has done any. And forgive you, no matter what then mark my words, take my advice, and know for sure that this guy is in love with you.
Finding a person who can forgive you easily means he is able to understand you and care for you more than any other person out there.
Words feel like they could deliver you some peace. He respects you and truly loves you, he makes opportunities so you feel good about yourself. He wants to know more about your feelings and he really loves it when you understand him as well.
He is aware of his mistakes and instead of blaming the world, he works on them and fixes them.
It takes a big man to forgive someone or admit to his mistakes. Such a man has a big heart full of love and is kind. He wants to have a future with you more than anything else.
He has plans with you, that's why he knows what's the most important thing in his lifetime.
YOU!
10. His futures plans are not his anymore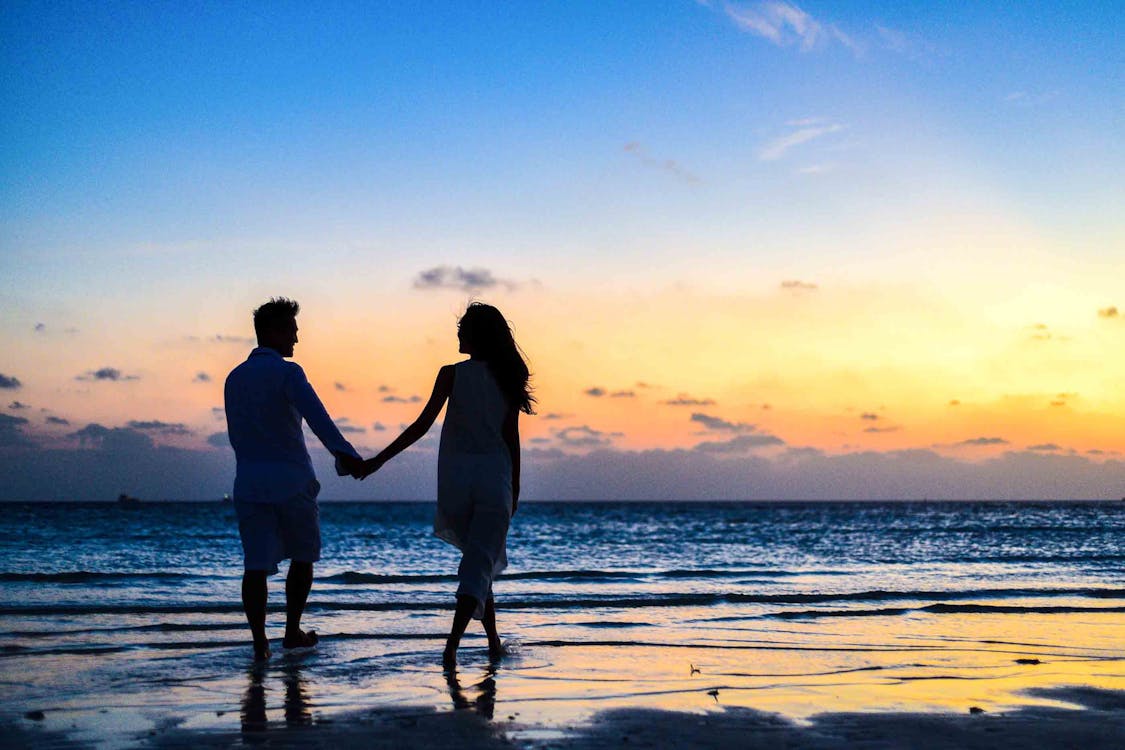 It's a clear sign that a guy loves you when he talks about the future with you in a relationship.
You can tell if a guy loves you when he starts using "our" instead of mine or my future. When a guy starts using "we" more often than usual. It's a sign he looks at you like his future partner.
It's plain simple if he is looking so far in the future, and thinking of you to be with him by his side and all of his plans in the future include you then signs he's in love with you are clear.
Every woman wants to have a man who includes her in his lifetime. Women want to feel the man is thinking of them too when deciding something grand. They want to know that guys really love them.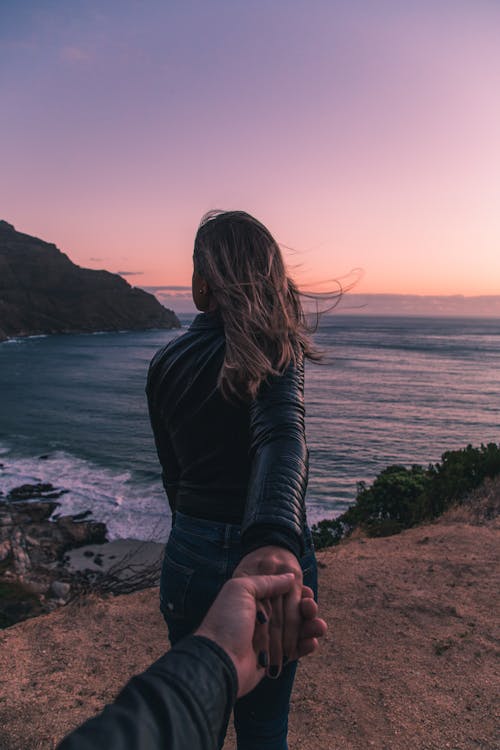 So, if you are in a relationship with a man who spends time talking about life and other things. But instead of my, he says our or we and includes you.
Then, guys, it could mean, that man loves you more than anyone. He is not thinking of letting you go because whenever he is thinking about his future, you are very much a part of it.
If he is mentioning you every time whenever he talks about the future, then your man loves you. It's a clear sign.
11. He is always honest with you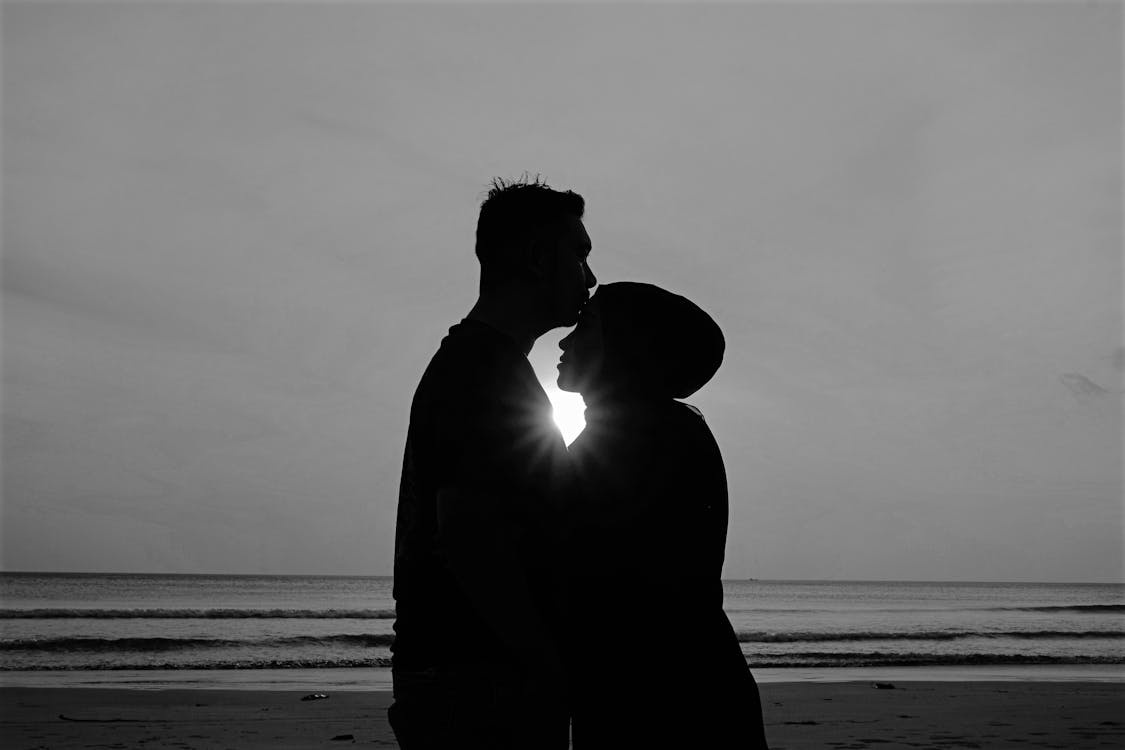 All relationships require honesty.
I have seen people giving advice after advice to men and women to always be honest and truthful in a relationship. Because the truth is always one. While lies can be many.
But how many of us follow such advice anyways? Sometimes it might just be difficult to act on the words of someone else. And that's fine and okay but advice for you is meant to make you better, not worse. There is a lesson in everything guys.
If you are in a relationship with a person, then pay attention to his words and signs very carefully. To fall in love is very beautiful but look for a good sign about why this guy wants a relationship with me.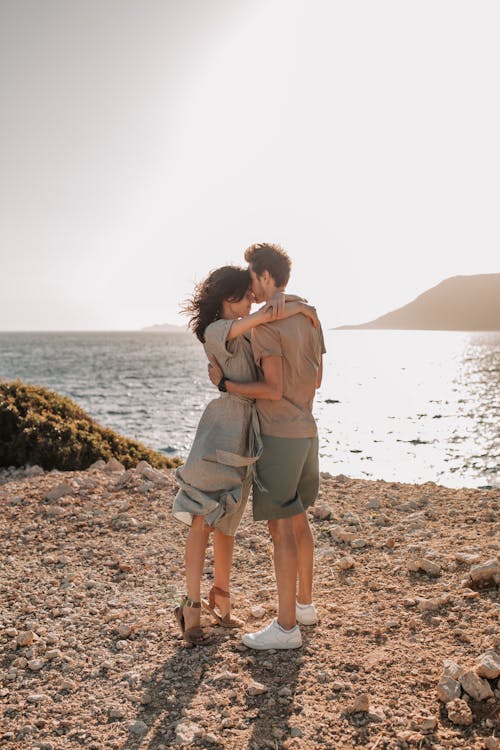 Guy loves to talk and spend time with you. They also love to call you quite often and you might notice he is paying attention to you. Which is a good sign.
Does he say you mean the world to him? Is he clear with you about his intentions for the relationship?
Does he feel like a person who is always ready to talk with you about seriousness in this relationship?
Does he call you and tell you things that are true?
You might feel a bit surprised but it takes a lot of time for a guy to open up about his feelings and if he tells you those feelings then know for sure that this guy really loves you.
12. He keeps in touch with you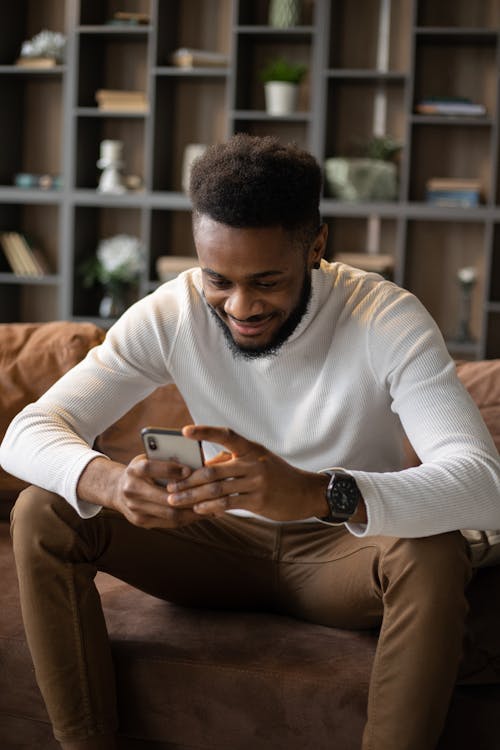 Guys who love to call you daily means they are thinking about you constantly.
Don't feel bad if they call a bit too often because it just means they can't tell you directly with their words but with actions. That's why they call you to talk with you and ask about your day and stuff. How sweet!
If he is texting you all the time then you are the most important person in his life.
Pay attention to how much effort he is putting into taking care of you.
What could all this mean? you might think. When clearly it's just a sign that the person with whom you are in a relationship is in love with you.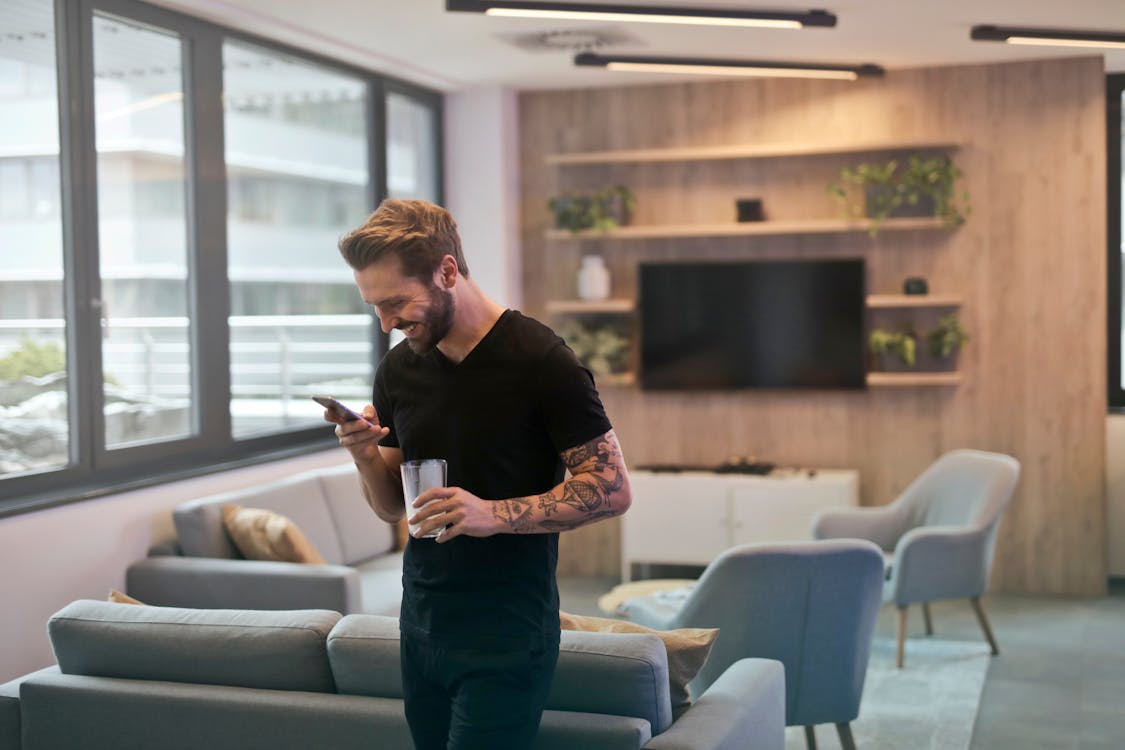 He might not say it but a sign like this proves it.
His head is full of your thoughts that's why he misses you all the time. He calls you and it makes his heart calm a bit when he hears your beautiful voice.
He wants to know, how you are doing and what are you thinking about. A guy who loves to call you just because he is missing you feel like something any person will want.
I really love it when they do that. It just shows they are true to their feelings and a person like that is just a treasure!
13. He is a good listener and talker when it comes to you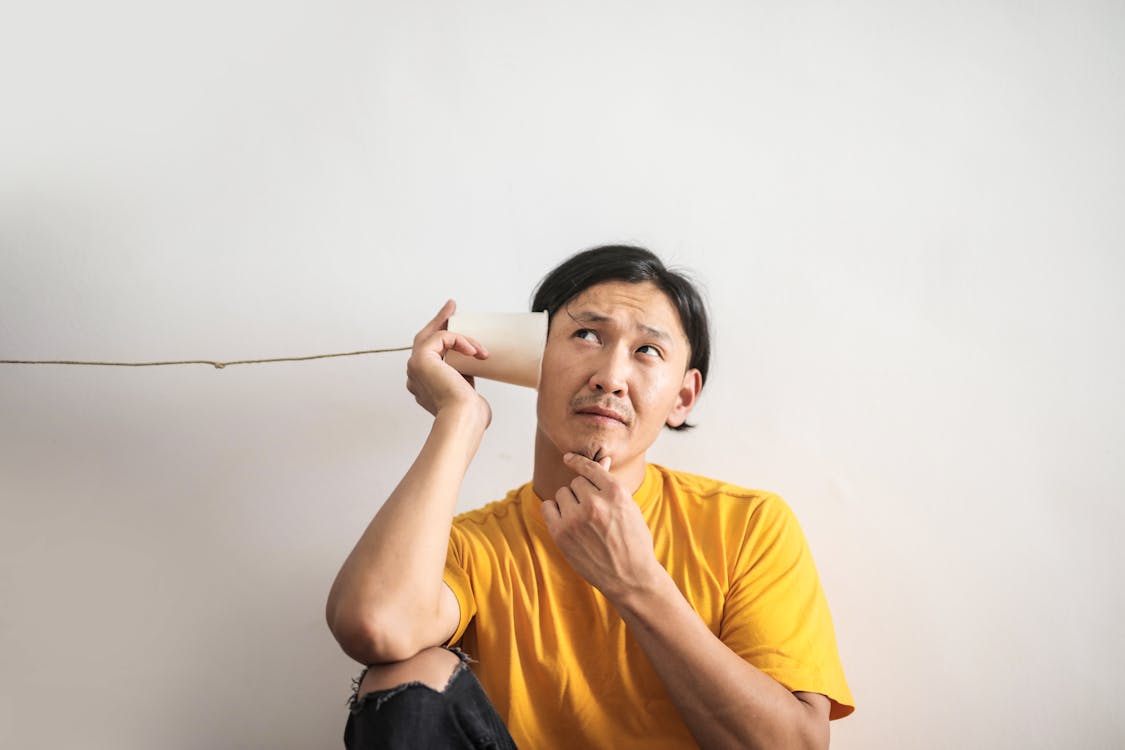 If you want to know what a guy loves then let me tell you, they love talking with women.
You might feel "Hey I know that already" but what I mean is that, is the person you are dating ask a lot of questions about yourself?
Does he show interest in listening to you every time you talk?
Does he feel like he loves listening to you?
Does he spend time mostly on talks about you?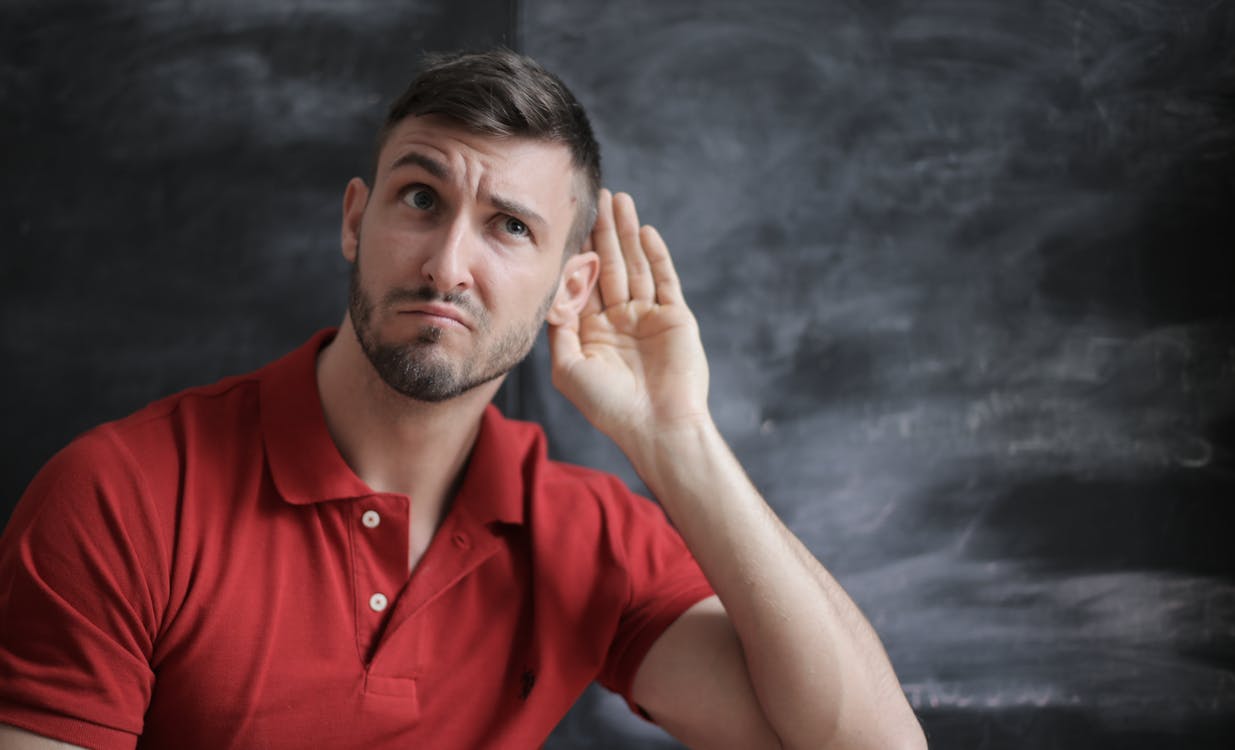 If he is listening very carefully to you and asking questions about you then it's a good sign that he is in love with you.
If he makes eye contact with you, looks deeply into your eyes, and just talks about you then sign he's in love with you are pretty high.
For a guy, it may be a difficult thing to do to ask about personal stuff from a woman.
But if you are in a relationship with a guy who just won't stop paying attention to you then make sure you fall in love with that guy. Because he already has.
14. He wants to be permanent with you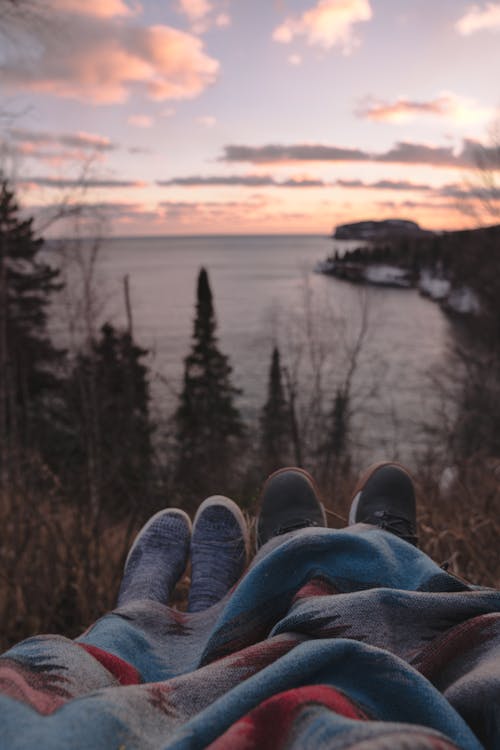 In a relationship, a guy wants a life partner permanently.
They don't want two or three but just one life partner with whom they can be for the rest of their lives.
They want to feel a connection with you about love. About life. He just wants to give you his everything. Guys like that do exist still who want to share everything about their life with you.
He takes everything into consideration that is important to you. Whether it be your relationships with your friends or families. Or the people you love in your life, maybe a relationship with your brothers or sisters.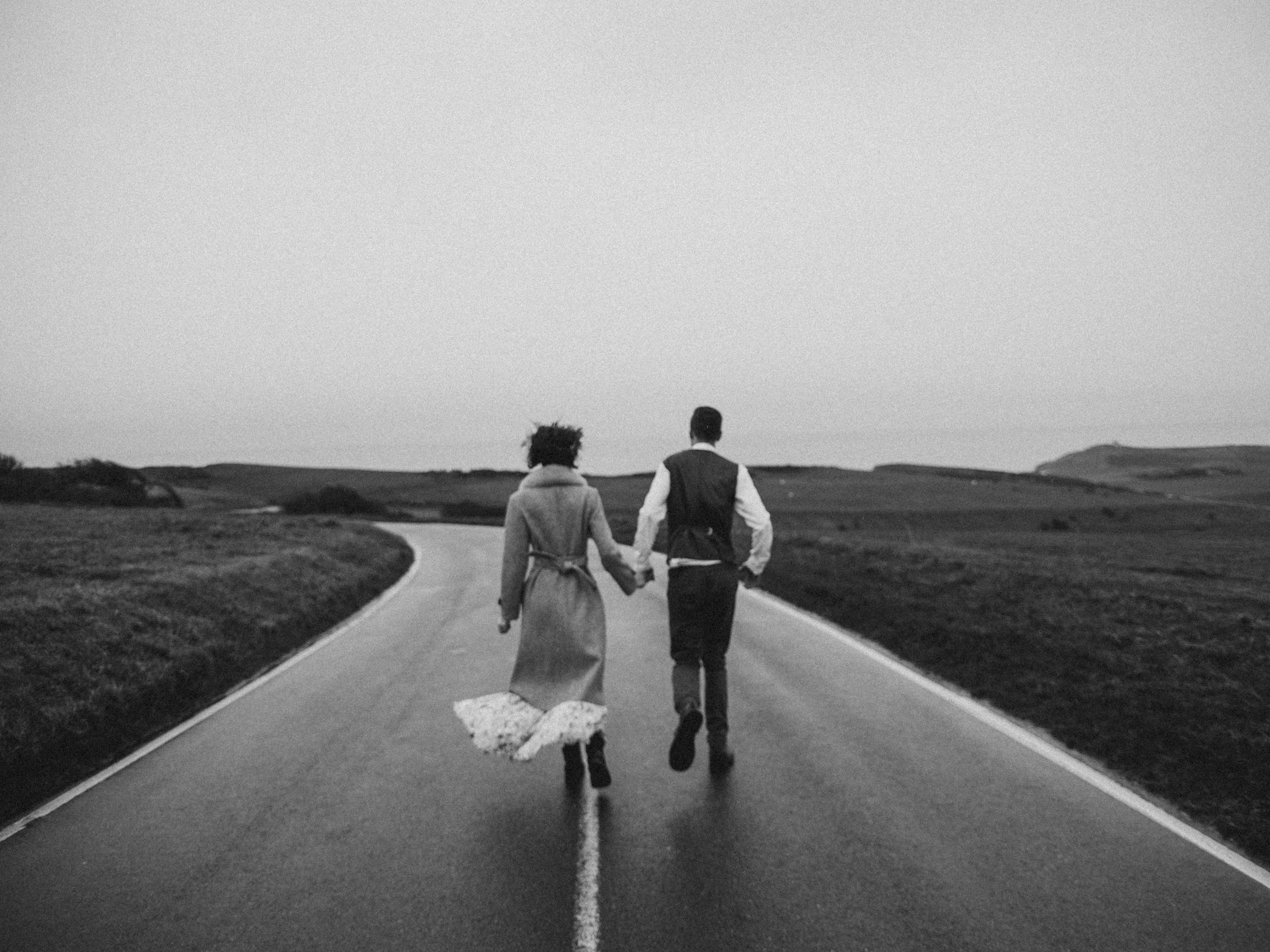 He not only just care about them but he makes an effort to give off a positive impression. Why? Because it means to you.
So, if whatever means to you start making mean to him as well. Then signs he loves you are clear. Just pay attention and you will see your guy is head over heels for you.
15. He wants to be exclusive with you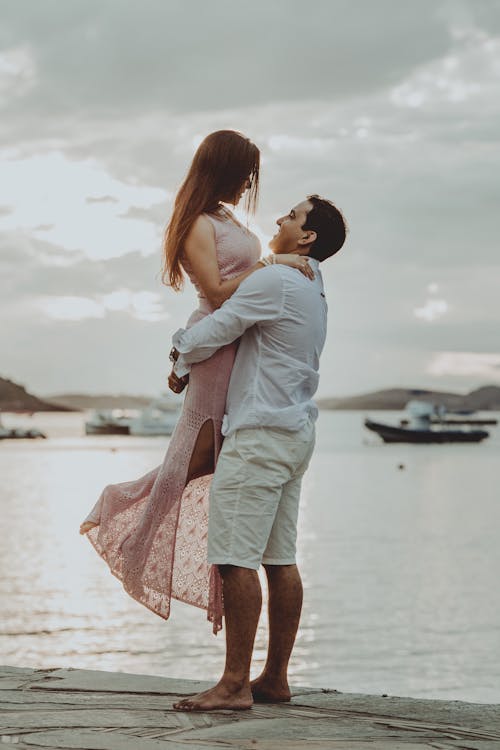 When a guy finally decides that you are the woman with whom he wants a long-term relationship, he will make it very clear to you.
If the guy tells you that he's making this relationship official and serious, then it means he is only dating you and not other women. You are his one and only dream girl and then you will notice the signs he's in love with you.
A guy who is honest with you shows his character. He knows what he is saying might not be so mutual but it takes a big man to truly show that he loves you.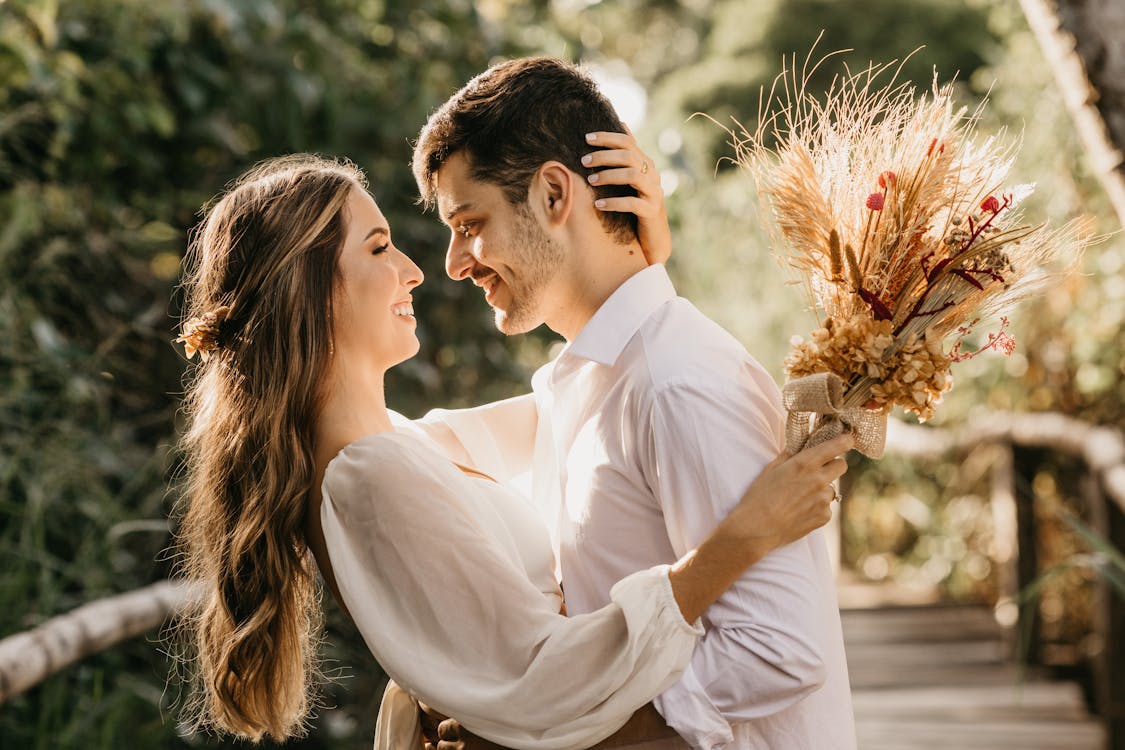 If you are in a relationship, look for such a moment. If he talks about being exclusive and official then love is in the air.
He understands clearly that if he doesn't talk about making this relationship serious he will lose you and no guy would want that to break his own heart.
The thought of you being with someone other than them scares them to their knees. Which makes them admit to their love for you and make them feel restless until they finally say those words of love.
16. You are his No.1 priority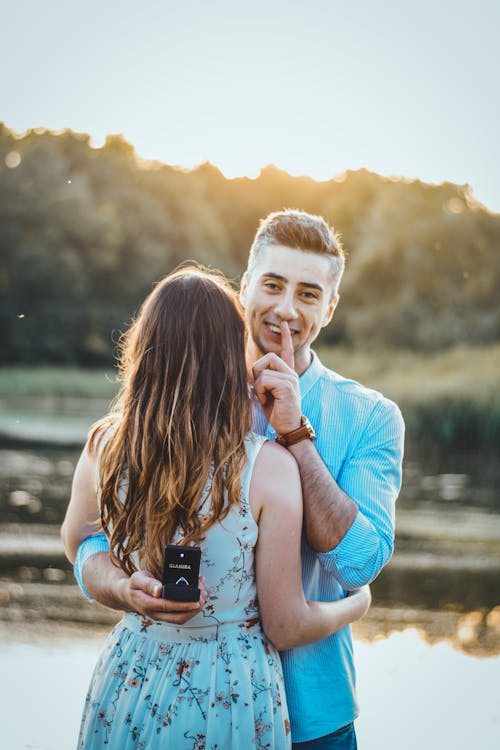 When you are in a relationship with a guy, see what he makes his priority. Is it his video games? or hanging out with friends? What does he feel like when you are around? Guys most often rely on actions rather than words. So look for a sign, where his actions are most focused.
What are his priorities in life? Does he love you more than anything?
Guys get busy with their hobbies most of the time, even when they are in a relationship with you. There are many interesting things in his life that might be going but you should always be his no.1 priority.
Does he ignore all his other things and focus mainly on you? Does he prioritize you more than other things that he loves? Even he doesn't hang out much with friends anymore because he is in a relationship with you?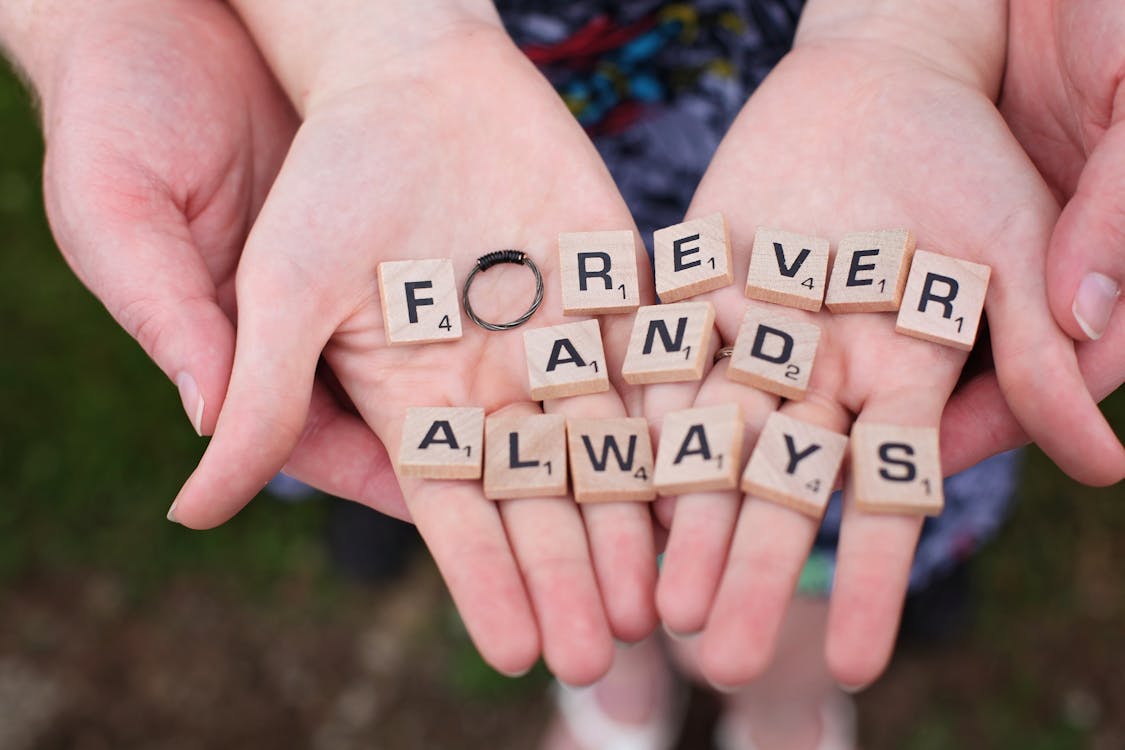 You are his most important person now in his life and he is getting more and more interested in spending time with you, not with his friends or other guys.
If he loves to make eye contact with you more and feels like he just loves to be around you only. Like you are his no.1 priority then signs he's in love with you are pretty much clear.
Spending quality time with you is his priority which shows what's inside in his heart for you.