Trading Journal: 5 Most Efficient Ones Analyzed [2022]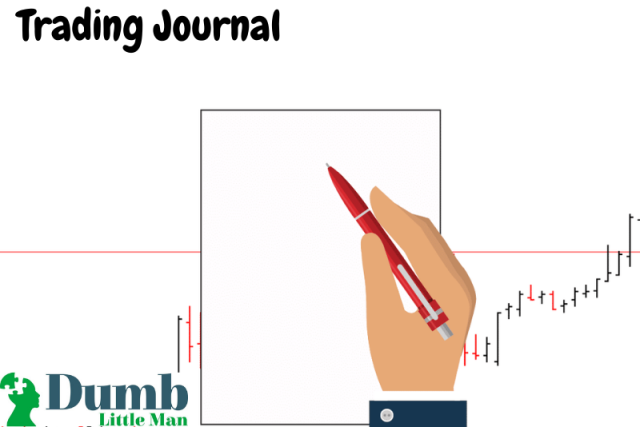 Not all of your trades will be successful. That's a harsh truth that many investors are intimately familiar with. They understand that no matter how much time you spend researching the stock, formulating your strategy, and backtesting it using years of historical data, there's still a risk that the trade will not go their way. Instead of letting your bad trades define you, you can use them to improve your trading strategy. The practice of keeping a stock exchange journal helps investors turn their losses into lessons.
Best Trading Journals
A trading journal has the power to strengthen your strategy and performance as a trader. It can give you the confidence and the knowledge to successfully navigate the world of stocks. While there is a good deal of trading journals available to traders online, here are seven of the best ones.


Edgewonk is an amazing online trading journal that supports all global financial markets and international currencies. It supports stocks, futures, cryptocurrencies, commodities, CFDs, and the Forex market.
In addition to offering a journal to record your trades, it also provides powerful and thorough performance analysis. This trading journal software allows you to record your trading day and analyze it from all angles using the various robust features. It is conveniently available as a mobile app so you can log and study your trading activity on the go.
Edgewonk is highly customizable which allows for a more personalized journaling experience. Some of its most advantageous features for investors include scaling in and out functionality with just a few clicks, chart analytics, tips for targeted adjustments, emotional and mindset analytics, and a powerful trade simulator. All of these analytical tools can dramatically improve your overall performance as a trader.
CLICK HERE TO READ MORE ABOUT EDGEWONK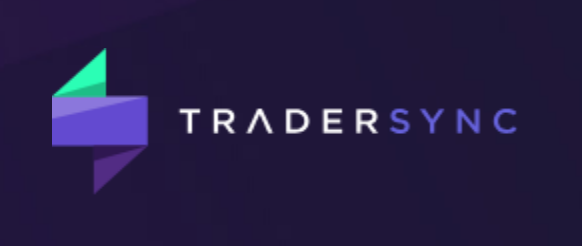 TraderSync is a trading journal with many useful analysis features to help you improve your trading performance. It is available as an app and it covers market assets such as stocks, options, futures, and Forex.
There are plenty of features like for example, a function to track commissions, visualize stop losses, and import or manual entry of your trading activity. Many individual traders will find it extremely convenient to be able to import your trading history. TraderSync also offers a simulator allowing traders to simulate market scenarios based on their data.
Where TraderSync truly shines is its extensive broker options. They offer support for over 240 brokers.
CLICK HERE TO READ MORE ABOUT TRADERSYNC
| RECOMMENDED TRADING COURSE | REVIEW | VISIT |
| --- | --- | --- |
| | #1 Forex, Crypto and Stocks trading course. Ranked most comprehensive by Investopedia and Best by Benzinga. Free to Try! | |
3. Tradervue

Tradervue is a popular trading journal for day traders which supports stock, futures, and Forex markets. It is one of the oldest journals in the trading industry.
As an industry veteran, some of its most helpful features include chart studies and automatic price charts. There is also a function to automatically import your trade history.
In terms of interface, it's not the most beginner-friendly. It does however have the best support for broker import.
Tradervue's strength as a trading journal lies in its trading community. A trader can easily turn to other investors for tips to improve their trading plan, guidance regarding their trading strategy, and other trading support.
CLICK HERE TO READ MORE ABOUT TRADERVUE
4. Trademetria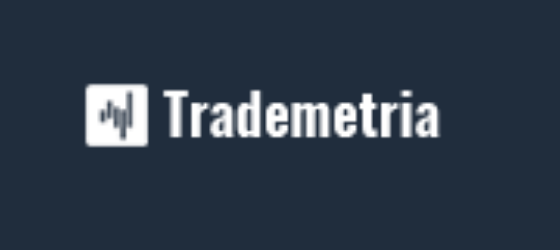 Trademetria is another popular tool to help you write down your trades. It can also double as a watch list tool.
It provides the most essential features you need to excel in the markets like for example, backtesting and analysis reports. This gives you access to crucial knowledge such as the best time to trade, the most effective trade instruments, the most profitable market conditions, and the most successful strategies.
Trademetria also gives you the option to write down your trades from your trading day manually or import your trade history.
CLICK HERE TO READ MORE ABOUT TRADEMETRIA
5. Microsoft Excel


For those who want a more personalized way to track their trades, Microsoft Excel is a great option. Although it may be time-consuming at first to set up, creating your own trade from scratch gives you full control over what you analyze. Though it is possible to use a physical notebook for this, it is not recommended if you want to save yourself the time of doing the calculations manually.
CLICK HERE TO READ MORE ABOUT MICROSOFT EXCEL
6. Power E*Trade


Power E*Trade is a trading platform with a useful notes function. This is a great alternative for people who want to execute their trades within the same software where they keep their trade log.
An extremely useful feature is the trade simulator. This allows you to test your strategies and write notes on their effectiveness.
CLICK HERE TO READ MORE ABOUT POWER ETRADE
7. StockTrader

StockTrader is a good alternative for anyone on a budget. Their trade log feature is very easy to use, albeit limited in features. You have to manually enter your trades. However, for a free option, StockTrader is as good as it gets.
CLICK HERE TO READ MORE ABOUT STOCK TRADER
| RECOMMENDED TRADING COURSE | REVIEW | VISIT |
| --- | --- | --- |
| | #1 Forex, Crypto and Stocks trading course. Ranked most comprehensive by Investopedia and Best by Benzinga. Free to Try! | |
Conclusion
As a trader, it's important to accept the risk that inherently comes with investing in volatile markets. Fortunately, there are tools to help you navigate the uncertainty you might face throughout your trading day. One of these tools is a trading journal. It enables you to write down your trade data, track your progress, and analyze your trades. If you want to make money as an investor, a record and analysis of your trading strategies will help you get there.
Best Trade Journal Overall
Edgewonk is the best overall trading journal for recording, analyzing, and improving your trade performance. On top of supporting all asset classes such as stocks, cryptocurrencies, commodities, CFDs, futures, and Forex trading, it provides impressive analytical tools to give you a trading edge over everyone else.
Best Trade Journal For Professional Analysts and Traders
Industry heavyweights prefer to use Tradervue for their trade notes. This is likely due to its impressive charts and community feature.
Best Trading Journal Software
In terms of software, Edgewonk is unbeatable. Its intuitive and user-friendly interface combined with its numerous powerful features makes Edgewonk the most impressive trading journal software.
Best Free Trading Journal
StockTrader is a free way to record and evaluate your trade performance. Although you have to manually write down each of your trades, StockTrader offers useful and most importantly, free features for analyzing your strategy.
CLICK HERE TO GET EDGEWONK AT A DISCOUNTED PRICE
F.A.Q.
What Is A Trading Journal?
Trading journals simply put are a record of all your trading data. It can help an investor manage their trading system, devise their trading plan, and review their trading performance. A journal is a necessary tool for anyone seriously dedicated to becoming a successful trader.
How A Trade Journal Can Help Trading Performance
A trading journal is an incredibly effective tool for managing and analyzing your trade performance. They provide traders with a comprehensive place to record their trades and their outcomes. A trader can then review their trade history for future reference. Trading journals are an effective way to enhance your trading performance because it makes it easier to track your progress, learn from your mistakes, and identify rooms for improvement in your strategy.
How To Choose The Right Trade Journal For You
There are numerous factors to consider when choosing the most suitable trading journal for you.
First and foremost, ensure that the journal supports the asset classes that you want. All of them support stocks, but not all support the Forex market. If you're a Forex trader, choose a journal like Edgewonk that supports Forex trading. Next, decide on the features that matter the most to you. For example, do you prefer a journal with a mobile app version? Does it need to have a trading simulator? Are you looking for a journal with the most advanced analysis tools?
Every trading journal offers individual traders a tool to track their progress and analyze their trades. It's ultimately up to you to decide which features will be most beneficial to your success as a trader.
CLICK HERE TO GET EDGEWONK AT A DISCOUNTED PRICE
How To Create Your Own Stock Trading Journal
If software is not your style or you want to customize an ultimate journal tailored precisely to your trading system and preferences, here are several tips to help you get started.
Choose whether you want to use a physical notebook or spreadsheet. A spreadsheet is highly recommended because it's capable of doing calculations for you. Next, decide the kind of information you want to write down about your trades. Some crucial ones are the date of trade, position size, and type of asset. After that, you're all set to write your trades down.
A good habit to practice is to write down your trades directly after they happen. Like so many things in life, consistency is key when it comes to trade journals.
If you're a Forex trader, ensure to focus your journal on your trading plans and the different strategies you plan to implement. Remember that the more you write down, the more information you have for your analysis. This equips you with greater knowledge when creating and enacting your trading system.
How To Keep A Trading Journal For Trading Strategies
The greatest advantage of keeping a trading journal is its potential optimizing effects on your trading strategy. Regardless of whether you're a Forex trader or a long-term stock investor, your success can be greatly improved by the simple act of keeping a trading journal. The best trading journals allow you to review the details of your previous trades and study your weak points. An analysis of your past mistakes can ensure you avoid them in the future. Journals are also useful for testing out different strategies and figuring out which ones generated the most success and profits.
CLICK HERE TO GET EDGEWONK AT A DISCOUNTED PRICE
Like this Article? Subscribe to Our Feed!
Passionate in tech, software and gadgets. I enjoy reviewing and comparing products & services, uncovering new trends and digging up little known products that deserve an audience.