How To Use Bitcoins For Retirement: Here's What To Know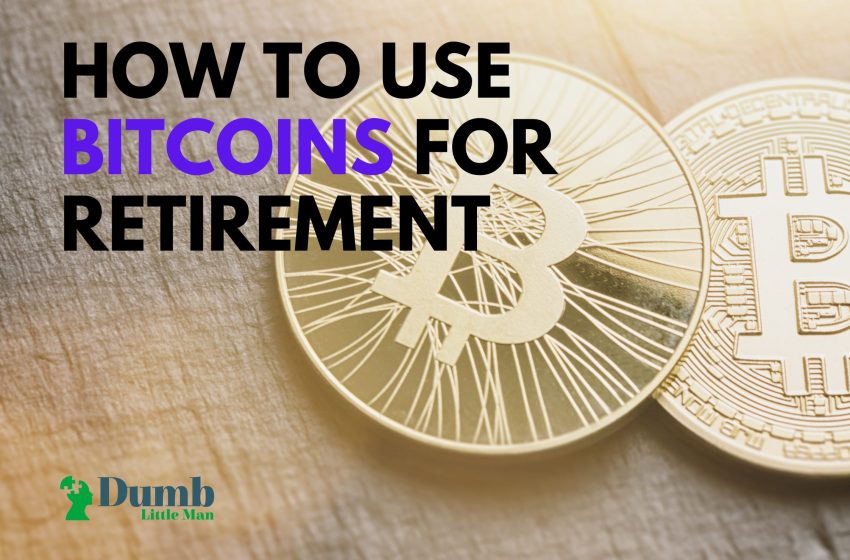 Want to jump straight to the answer? The best cryptocurrency brokers for traders are Coinbase and Gemini
The #1 Crypto and Forex Trading Course is Asia Forex Mentor
When Bitcoin came into the limelight about a decade or so ago, it was largely seen as an experimental digital currency. Very few people really had any interest in the coin. However, as the years went by, bitcoin started to attract a lot of investment capital and before you knew it, it was trading for tens of thousands of dollars.
Today, Bitcoin has a market capitalization of around $600 billion. Overall, the entire cryptocurrency market has a market cap of trillions of dollars. So, with these metrics, it's hard to ignore bitcoin investing for your retirement savings and retirement plan. It's an asset class that has delivered immense profit over the last few years and it could continue to do the same in the years ahead.
In this post, we are going to look at digital assets like bitcoin and how they can be used in retirement funds. We are also going to give you details on some of the steps you can take to put bitcoin investing in your retirement account and of course the risks involved.
How to use Bitcoins for Retirement  
The most important thing for many retirement accounts is to have a variety of asset class options. This is done to ensure that the retirement portfolio is protected in case there is a downturn in traditional markets. So, adding bitcoin into retirement plans makes a lot of sense. Here are some of the ways you can do it.
#1. Buy and Hold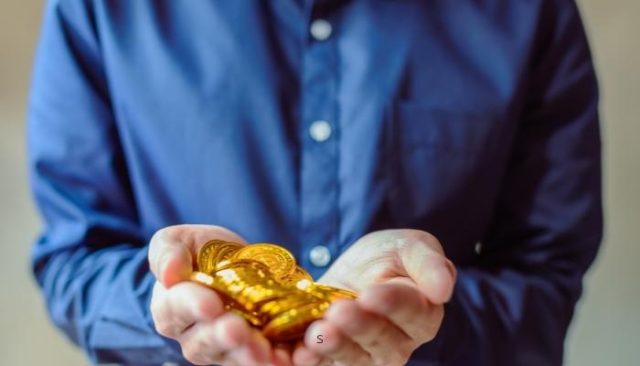 The buy and hold strategy is the simplest way to explore the idea of bitcoin as part of your 401 k retirement plan. So, the first thing you would do here is to decide how much money you are willing to spend on bitcoin as a percentage of your retirement portfolio. If you are not sure, you can talk to 401 k financial advisors or security administration experts for details.
These financial professionals will give you actionable info on how to manage your 401 k and other retirement portfolios so that you are not exposed too much to Bitcoin's volatility. Once you have decided the money you want to spend, open an account with a crypto broker. This will often take a few minutes. Head over to your account and select the amount of Bitcoin you want to buy. Complete the transaction and you are done.
Now, you will need to decide where to keep your Bitcoins. Unlike the stock market where stocks are held in CDS accounts, you can decide to put your Bitcoin in an offline wallet and hold it for as much as you can. But this is a bit risky since if you were to lose that wallet, your money will be gone. So, the best way to do this would be to leave the Bitcoin in the exchange wallet where you purchased it.
#2. Self-direct IRAs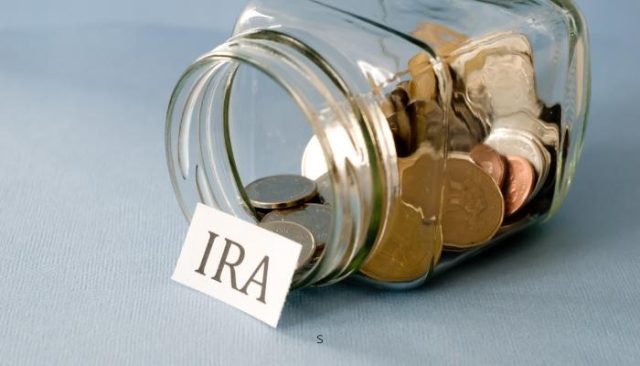 In most cases, Individual retirement accounts or IRAs are controlled by a custodian. This would be a financial industry expert who understands private equity, digital currencies, and other forms of assets. However, since the Individual retirement account is self-directed, it means that you have the power to dictate what goes into it.
So, it could be possible to theoretically ask your IRA custodian to add bitcoin and other digital assets. There are however some important things to note. In the US for example, bitcoin IRAs are not always possible. This is because the coin is seen as property and as you know, you are not allowed to add a property to an IRA.
But there are of course some workarounds that you can decide to use to your advantage. As long as you are working with good financial advisors, all the grave concerns you have about the speculative nature of digital asset classes will be addressed. Also, the decision to add bitcoin will often depend on your risk tolerance and the amount of fiat money you dedicate to your Roth ira.
#3. Bitcoin IRA Companies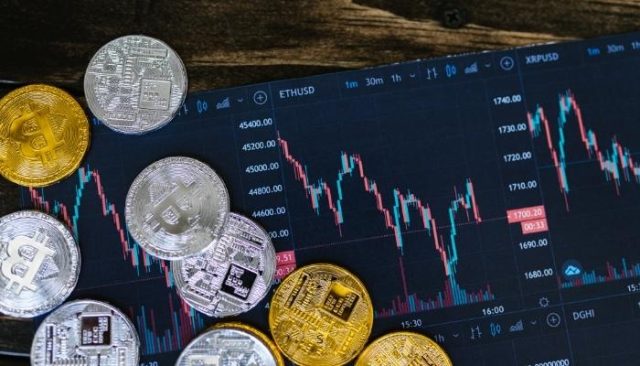 There are also companies these days that focus on bitcoin ira. In essence, these are all retirement planning companies that will give you advice and ideas on how you can use your self-directed ira for long-term investing in Bitcoin and other digital currencies.
These companies know that retirement savers are looking for new asset classes. Bitcoin prices on the other hand have been going up during the same period. So, with all said and done, it would be very hard for a financial planner to ignore this new asset class.
Even though bitcoin does not offer the stability of traditional asset classes like precious metals, it still has some good potential. Bitcoin IRA companies can help you unlock this value. Nonetheless, you must be very careful when you choose the company to work with. This should be a vetted organization that gives you unlimited access to all the info you need to make your decisions.
Is Bitcoin an Investment Asset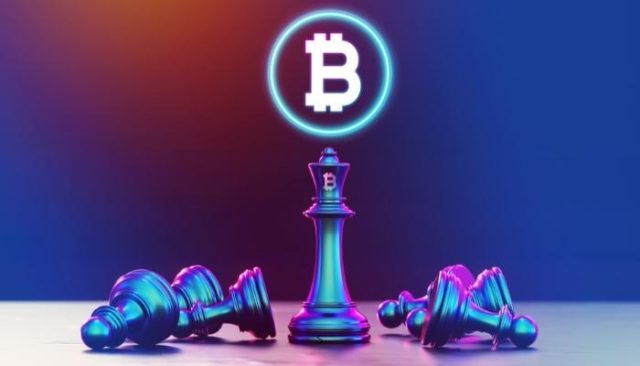 When bitcoin came out, it was never considered something to invest in. In fact, people with experience in investments understood that there was really nothing about bitcoin and other cryptocurrencies that underpinned their price. It was largely a speculative asset class. But with time, investors started buying bitcoin.
In the past year alone, investments in bitcoin went to a record high. Also, as bitcoin prices went up, other traditional assets like stocks went down. This happened even as interest rates dropped. Because of this, investors saw bitcoin as a good hedge against the turmoil in the market. They started to buy bitcoin and ever since, the coin has been used by plan sponsors, self-directed IRAs, and so many other organizations as an asset.
It is however important to keep in mind that bitcoin is not the same as the assets you are used to. If you are going to make investments in it, you must be ready to deal with very high volatility. When you invest in bitcoin as an investor, please also note that the currency is not regulated. But the acting assistant secretary of the SEC has been talking about introducing regulations. Nonetheless, while investors take risks when they invest in bitcoin, the coin has so far delivered.
What are the Risks of using Bitcoin for Retirement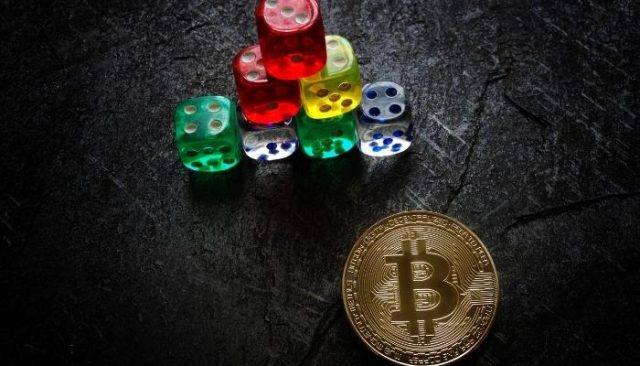 As noted above, bitcoin has its risks as an investment. If you are going to spend money on it for your retirement, it's best to be fully aware of this. Here are some of the main risks to keep in mind:
Fraud Risks
Bitcoin is not regulated. It's a cryptocurrency that is fully decentralized too. Over the years, many frauds have emerged in the crypto industry. So before you add cryptocurrency to the future of your retirement savings, make sure you know what you are doing.
For example, if you decide to use retirement companies, at least vet them to know the value they offer. Do the same for brokers that offer bitcoin and other services.
Market Risk
The crypto market is a very volatile sector. Prices can just go up and down without any warning. It is possible to invest in bitcoin today only for the price to shoot down tomorrow. You must therefore have the market discipline required to trade without fear.
A lot of investors of course expect Bitcoin to rise in the long term. But there is always a big risk the market could crash and your portfolio will be affected.
Insurance Risk
Unlike stocks and other traditional assets, Bitcoin and other crypto-assets are not covered by insurance. So, if something was to go wrong, you could literally lose everything in no time. A lot of employees have taken their money and invested in bitcoin IRAs online.
Most of them don't even do the site work needed to know where the market is going. The risk of losing is high here and sadly, there is no insurance to come to your rescue.
Regulatory Risk
Bitcoin regulation is something inevitable. In fact, regulators have been trying to find ways to regulate the currency and it is likely that they will do it in the coming years. Once regulations start to kick in, the price of bitcoin will likely tank.
In fact, talk of regulation often has a habit of sending shockwaves in the market and since bitcoin is already a highly volatile asset, such news could have a massive impact in the future.
Best Crypto Brokers
Broker
Best For
More Details

Earning Rewards
Read Review




securely through Coinbase website




Altcoin Trading


Read Review





securely through Binance website






Sign Up Bonuses
Read Review





securely through Crypto.com website




New Investors

Read Review




securely through Gemini website



Best Crypto and Forex Training Course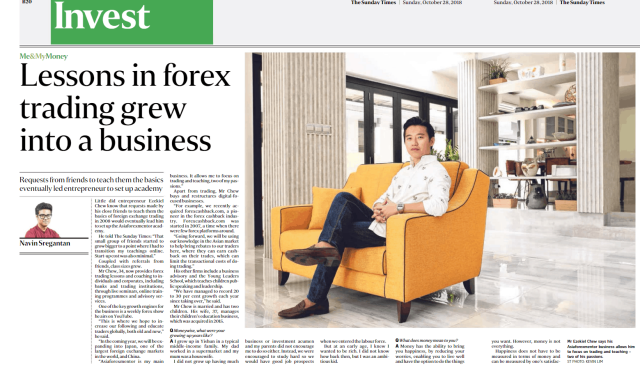 There are always a lot of opportunities to make some extra money in the market. After all, if you want to save for retirement, you have no choice but to make a little passive income. The forex market is one area where you can start. It is not as safe as fidelity investments mutual funds. But forex has a daily market cap of over $6 trillion. It is therefore a highly liquid industry.
So, if you looking for some amazing training on this, you can check out the Asia Forex Mentor by Ezekiel Chew. This course is designed for both beginners and experienced traders. It will give you the education you need to get started in forex and how to make some steady income by taking minimal risk.
The creator of this program is a seasoned investor who has taught leading banks and institutions on how to invest in forex. You will also get a very simple step-by-step guide. So, even if you have never invested in forex before, you can get an introductory guide to get you on the right track.
| RECOMMENDED TRADING COURSE | REVIEW | VISIT |
| --- | --- | --- |
| | #1 Forex, Crypto and Stocks trading course. Ranked most comprehensive by Investopedia and Best by Benzinga. Free to Try! | |
Conclusion: How to use Bitcoins for Retirement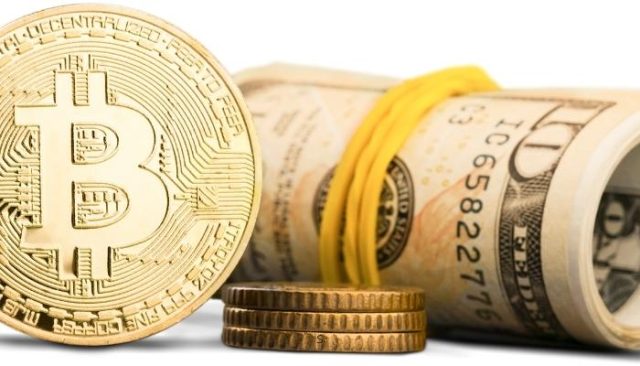 Using bitcoin for retirement savings has its perks and its risks. There is no doubt that bitcoin has grown to become a very good asset class. A lot of people have predicted doom for bitcoin for so many years. However, the coin continues to defy these odds and even mutual fund managers are now looking at ways to add bitcoin to their portfolios.
So, if you are thinking of exploring bitcoin to secure your future, there is nothing wrong with it. The only thing you need to do is to be aware of the risks. Also, try and use a financial advisor before you add bitcoin to your IRA.
That way, you will have all the information you need to make a good decision. Bitcoin is here to stay. There is of course the risk of regulation but the coin has become too big to fail. Although there will be volatility here and there, in the long run, bitcoin has the potential to offer value. You can buy and hold it, put it in a self-directed ira, or just use bitcoin retirement companies to get it.
How to use Bitcoins for Retirement FAQs
Is it worth investing in Bitcoin?
Yes, in fact, based on its track record, no other asset has delivered the kind of gains bitcoin has over the last decade. Yes, there is a lot of volatility and the risk of regulation. But people who invested in Bitcoin a few years ago are very rich right now.
How do beginners Invest in Bitcoin?
Try and learn as much as possible about Bitcoin and how it works. After that, find a good broker and open a trading account. Deposit some fiat money in there, choose the total amount of bitcoin you want to buy, and complete the transaction.
| RECOMMENDED TRADING COURSE | REVIEW | VISIT |
| --- | --- | --- |
| | #1 Forex, Crypto and Stocks trading course. Ranked most comprehensive by Investopedia and Best by Benzinga. Free to Try! | |
Like this Article? Subscribe to Our Feed!
Wilbert is an avid researcher and is deeply passionate about finance and health. When he's not working, he writes research and review articles by doing a thorough analysis on the products based on personal experience, user reviews and feedbacks from forums, quora, reddit, trustpilot amongst others.