Crypto Lending: How Does Cryptocurrency Loans Work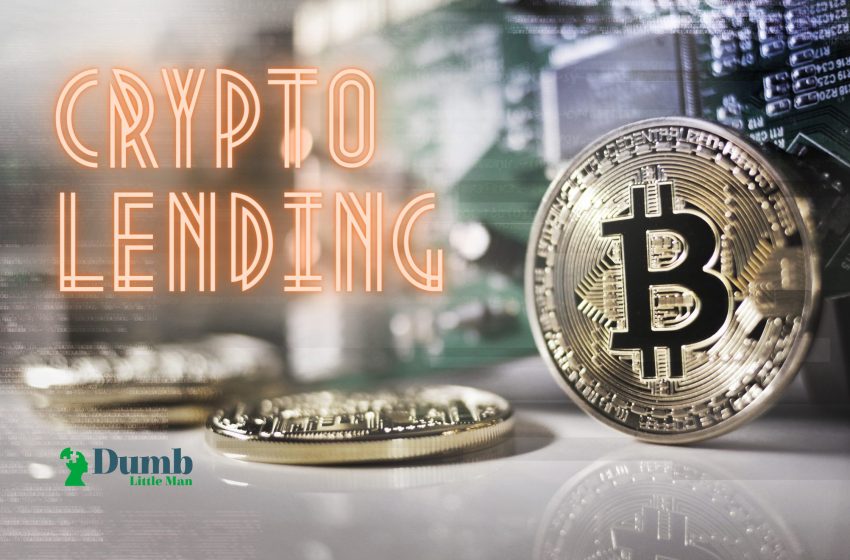 Want to jump straight to the answer? The best cryptocurrency brokers for traders are Coinbase and Gemini
The #1 Crypto and Forex Trading Course is Asia Forex Mentor
Crypto lending is a process wherein individuals can borrow or lend cryptocurrencies in a peer-to-peer fashion. In other words, it's a way to use your digital assets as collateral to get a loan. The Crypto lending market has become popular in recent years with the rise of digitization across financial institutions. They're often much faster and more convenient and tend to have lower interest rates.
However, there are also some risks associated with crypto assets lending. For instance, if the value of the collateral decreases, the borrower may be required to provide additional collateral. Despite these risks, crypto lending can be a great way to get a loan without having to go through a bank. Several cryptocurrency exchanges are now offering a crypto lending service for investors. Moreover, it is fast, and users can borrow cryptocurrency in the form of stable coins or fiat currency.
Let's discuss crypto lending, how it works, and what platforms you can use to get a loan.
What is Crypto Lending?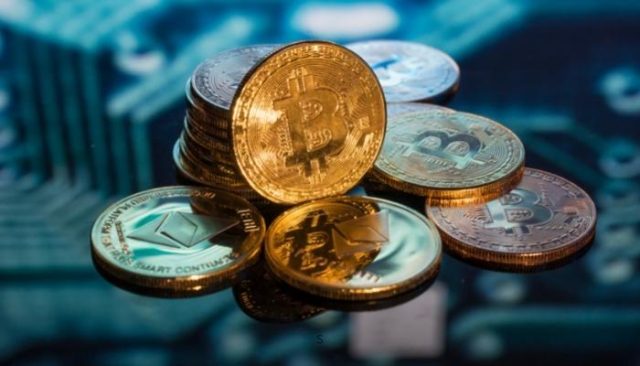 Crypto lending is the process of borrowing or lending cryptocurrencies. It is a type of decentralized finance that allows individuals to lend or borrow digital assets in a peer-to-peer fashion. Investors lend their cryptocurrencies like Bitcoin and Ethereum to different lenders and get crypto dividends/interest in return. Moreover, many crypto lending platforms can provide loans in fiat currencies or stable coins.
To borrow cryptocurrency, users need to join crypto lending platforms in order to deposit or exchange cryptocurrency they want to use as collateral. A crypto loan is a secured loan in which the lender retains a part of your digital currency to use for other purposes while you borrow a portion of it. It's a bit like a margin loan, in which the lender uses your stock as collateral for a loan.
The whole process of crypto lending is done on the blockchain. That's why it is secure and fast. The borrower and the lender can interact directly or with a third party. Keep in mind that crypto loan interest is generally higher as the LTC rises, and they come with risks, including liquidation of your collateral and loss of value in case the price falls. In addition, borrowing a higher LTV increases your risk of margin calls, as crypto assets are highly volatile investments.
How Crypto Lending Works?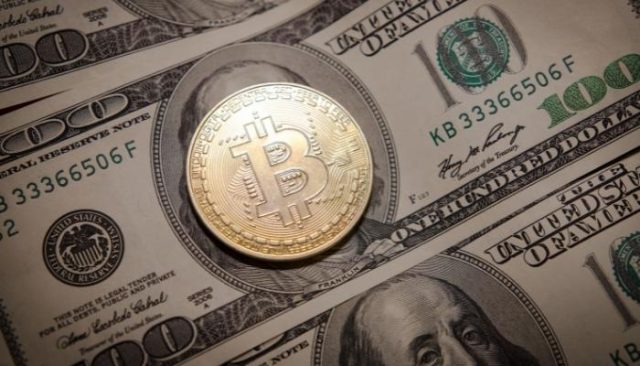 Crypto lending works via third-party platforms as they act as intermediaries between borrowers and lenders. They hold the collateral and manage the loan. The lenders represent the first party, while the crypto lending platform acts as a 2nd party where they create the loan agreement and hold the crypto as collateral. The last and 3rd party is a borrower who takes the loan and pays it back with interest. They can be individuals or companies.
For lenders, they can join a crypto lending pool on any of the best crypto lending platforms or choose to lend to a particular borrower. The lending platforms will offer different interest rates for digital assets and repayment terms. Also, it requires monthly plans like auto loans or mortgage loans.
If you are a borrower, you need to sign-up for the crypto lending platform that allows you to use your digital assets as collateral. You can also connect your digital wallet to the platform to make the process easier and deposit any supported currency like BTC, as it acts as your loan collateral. After that, you will be able to borrow cryptocurrency up to a certain loan-to-value ratio set by the platform.
From most crypto lending platforms like BlockFi, you can borrow around 50% of the value of your deposit. However, this number may change from platform to platform depending on the digital asset you use as collateral.
Broker
Best For
More Details


No or Low Fees
Read Review

 




securely through BlockFi website
Pros and Cons of Crypto Lending 
If you are in a crypto market, you must know that crypto loans are quite a popular way to cash out your assets without selling them. But, due to the volatile nature of cryptocurrency, you may put your collateral at risk. So, here are some advantages and disadvantages before taking a loan against your digital currencies.
Pros of Crypto Lending
Here are a few of the pros of lending cryptocurrency loans:
Allows You to Borrow at a Lower Interest Rate: Lenders are willing to take on the risk of crypto volatility because they can charge higher interest.
You don't have to sell: Crypto investors don't have to liquidate their assets to get cash. This is a significant advantage, as it allows you to keep your crypto assets and still access some money.
Potentially Higher Returns with no credit checks: Lenders can potentially earn higher returns than they would from traditional investments, such as bonds or stocks. Also, crypto loans are often available to borrowers with bad or no credit history.
Choice of loan currency: Some platforms offer the selection of paying back your crypto loan in cryptocurrency or fiat currency. Also, every investment platform offers different rates per coin.
Cons of Crypto Lending
Crypto lending may also come with a few risks, and below are some of the cons you should consider:
Limited crypto for loans: You can use some well-known crypto coins like BTC and ETH as collateral. So, not all cryptos can be used for lending, and you may need to exchange your crypto assets to get a loan.
Volatile Assets and High-Interest rate: The value of your collateral can fluctuate, which can lead to liquidation. Also, you may need to pay high-interest payments of around 10% APR on your loan.
Risk of a Margin Call and Liquidation:  If the value of your collateral falls below the LTV, you may be subject to a margin call or liquidation. If you borrow against a high crypto percentage, the risk may also increase and force you to sell your crypto when the market goes down.
Lack of Loan Diversity: Currently, most crypto loans are used for margin trading or speculation. There are few options for real-world use cases, such as a business or a mortgage loan.
How to Borrow and Lend Crypto?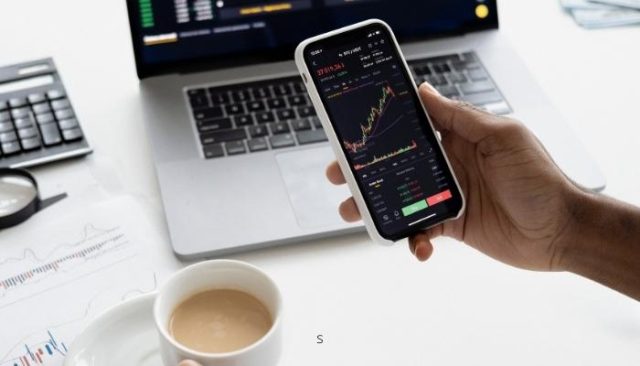 If you want to borrow cryptocurrency, you need to find the right lending platform. Well, several crypto platforms allow you to take a loan against your crypto assets. With the help of these platforms, you can get cash without selling your cryptocurrencies. But, before that, you need to ensure that your chosen platform is legit.
The next important factor of the crypto lending process is loan repayment which is mostly scheduled monthly. Also, the repayments typically range from a couple of weeks to 5 years. You may pay back the loan in the same currency that was borrowed, but some lending platforms allow you to repay it with different currencies or cryptocurrencies. Moreover, the crypto lending rates may also differ if you renew your loan.
However, crypto-assets lending allows you to earn a passive income in the form of interest. Users may deposit any amount of crypto and begin receiving interest payments immediately, as long as they are eligible. Stable coins pay the highest crypto lending rates, sometimes more than 10% annual percentage yield, depending on the cryptocurrency deposited.
When you deposit funds to earn money, your crypto assets are lent to the borrowers. They handle it like a bank, set the rules for a loan, and select the borrowers. Also, they check the creditworthiness of potential borrowers. However, most platforms allow you to withdraw your cryptocurrency anytime without any penalties.
Best Crypto Broker
Broker
Best For
More Details

Earning Rewards
Read Review




securely through Coinbase website




Altcoin Trading


Read Review





securely through Binance website






Sign Up Bonuses
Read Review





securely through Crypto.com website




New Investors

Read Review




securely through Gemini website



Best Crypto and Forex Training Course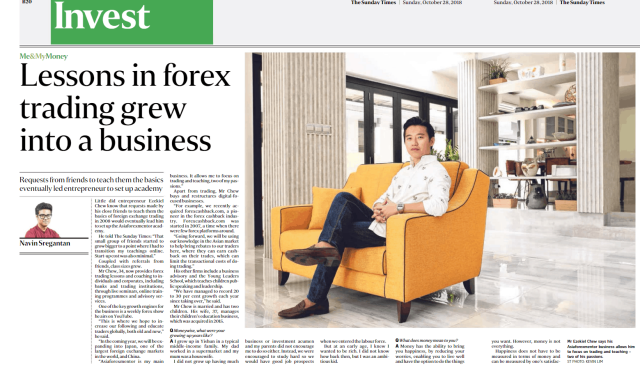 Are you interested in learning the best forex strategies to make a full-time income? If yes, Opt for the best forex training course, 'AFM Proprietary One Core Program' by Ezekiel Chew. Whether you are a beginner, intermediate, or expert trader, this training course will surely help accelerate your forex trading journey in the right direction.
Get trained by one of the most sought-after forex educators in the industry with over 15 years of solid trading experience. Ezekiel is a full-time professional trader and founder of Asia's Largest Forex Education company – Asia Forex Mentor.
This comprehensive course will teach you about various forex strategies backed by the mathematical edge, risk management techniques to preserve your trading capital, how to take trades with a higher probability of success, and much more. So, join this course if you are looking for the best forex training course to take your trading career to the next level!
| RECOMMENDED TRADING COURSE | REVIEW | VISIT |
| --- | --- | --- |
| | #1 Forex, Crypto and Stocks trading course. Ranked most comprehensive by Investopedia and Best by Benzinga. Free to Try! | |
Conclusion: Crypto Lending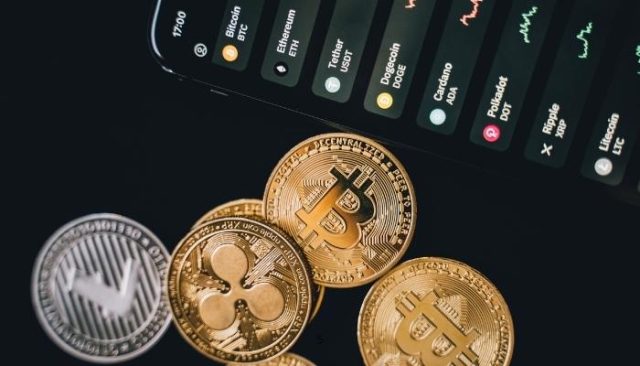 Crypto lending is a great way to earn interest on your digital currency and access cash without selling your cryptos. The Crypto lending industry popularity continues to increase in popularity with platforms like Celcius as it has boasted around $19 billion in pledged assets and $800 million in interest rewards.
However, don't borrow too much, as cryptocurrency's volatile nature can risk your crypto collateral. Be sure to consider the pros and cons before taking out a loan to value your crypto assets. Besides that, always choose the best crypto lending platform to stay on the safe side.
We can say that crypto holdings help users in their long-term crypto investments while allowing them to get cash for their short-term needs. Moreover, choose the crypto lending platform after complete research to gain maximum profit.
Crypto Lending FAQs
Several cryptocurrency lending platforms provide a fantastic opportunity for crypto investors to borrow against their portfolios. It saves them money on taxes while also offering them a reasonable ROI. But is crypto lending a best practice, or how much crypto should you invest? Below are some frequently asked questions that can help you make a decision.
What are the best crypto lending platforms?
There are several crypto lending platforms, but not all are created equal. First, you need to choose from the automated or manual lending platform. Some are more reliable than others and offer more features like low-interest rates, choice of loan currency, and a wide range of assets.
You can choose the best crypto lending platform like Compound or Aave for an easy crypto lending process. By using smart contracts, these apps automate the entire process (terms and repayment options) and also offer a high degree of security.
On the other hand, you can also use crypto lending sites like Celcius for post collateral and accessible funds deposits. The other top trustworthy platform is BlockFi, but still, compare multiple platforms and their crypto lending rates before you choose one. Moreover, make sure not to invest all your crypto assets to stay on the safe side.
Is Crypto lending safe?
As a crypto lending platform user, you must take into account the risks involved in crypto lending before deciding whether it is a good fit for you. Crypto lending is a safe financial practice, but like any other financial activity, it comes with certain risks that you should be aware of.
The volatile nature of cryptocurrency prices is the primary risk associated with crypto lending. The value of your crypto collateral can go up or down, leading to liquidation. Also, there is no SPIC or FDIC insurance on digital assets like cryptocurrencies. So, if the lending platform fails, you can lose all your funds.
However, most crypto lending platforms apply bank-grade security measures to limit the risks. For example, they use cold storage wallets and 2-factor authentication (2FA) to protect user funds. Moreover, loans are mostly over-collateralized, reducing the risk of liquidation.
| RECOMMENDED TRADING COURSE | REVIEW | VISIT |
| --- | --- | --- |
| | #1 Forex, Crypto and Stocks trading course. Ranked most comprehensive by Investopedia and Best by Benzinga. Free to Try! | |
Like this Article? Subscribe to Our Feed!
Wilbert is an avid researcher and is deeply passionate about finance and health. When he's not working, he writes research and review articles by doing a thorough analysis on the products based on personal experience, user reviews and feedbacks from forums, quora, reddit, trustpilot amongst others.