ClayTrader Reviews: Is It Really Scam [2022]?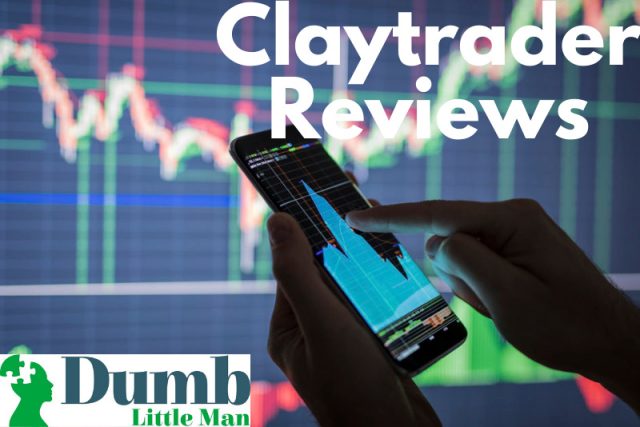 To simplify, the founder behind ClayTrader advertises himself as someone who can help traders develop a better track record when it comes to their investments. The website includes several different types of educational content relating to trading for both experienced and new traders.
ClayTrader places a lot of emphasis on community and building a relationship with subscribers and customers. The website offers a podcast, an online course (Trading Freedom Pathway Process), and what is dubbed as the 'inner circle'.
ClayTrader is known to place a lot of importance on technical analysis. In this ClayTrader review, we will cover multiple aspects of ClayTrader from the founder to the features that it offers. We will also cover other, more established trading platforms that enable you to create a trading account with minimal fuss and maximum gain.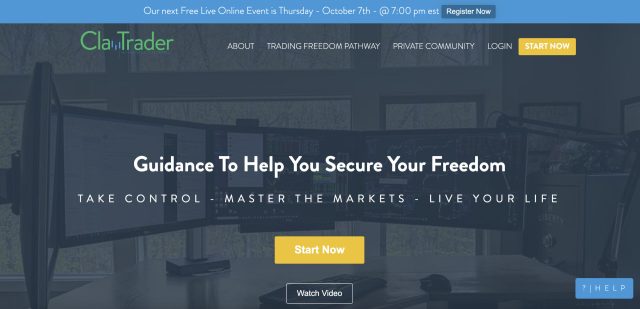 Find Out More About ClayTrader Reviews
In the first section of this ClayTrader review, we will cover all aspects of ClayTrader and the products and services they provide.
Stock Market Basics
To better understand financial markets and figure out how to trade as Wall Street traders do, let us take a closer look at trading and how investors make money through trades. For example, what does a real trader know about concepts such a mutual funds?
Firstly, a mutual fund is a professionally managed investment fund. It pulls together investments made by multiple traders in order to purchase a particular stock or bond.
The stock market is an electronic exchange where investors can either purchase or sell shares. Investing carries a lot of risks and there are several trading services available to help new investors learn more about the stock exchange before using real money.
Clay Trader Basics
Founder
In the previous version of his website, it was stated that the founder Clay Huber attended Ohio State University. It was at Ohio State University that he began to develop an interest in trading. At present, his name is not included in any section of the live website.
Trading Course
Amongst the many trading courses currently available, Clay also has his own trading course called the Trading Freedom Pathway.
Through this ClayTrader review, we will cover the trading course available in some detail. Some people have described the course material as having useful advice regarding swing trading and also risk management.
ClayTrader University
ClayTrader University is available through lifetime membership to the Trading Freedom Pathway. There are many different trading courses available through ClayTrader university, thus making it a lucrative investment for many traders.
Key Information
Are there account statements or proof of profitability available anywhere on Clay's website (for either subscribers or potential subscribers)? No. There are no account statements available at all. This does not bode well for Clay.
I comparison to, for example, the Warrior Trading website where Ross Cameron is completely transparent with his profit and balance, Clay is not nearly as straightforward. Ross directly places the information in the footer section of the Warrior Trading website, which shows that he is unambiguous with these trades.
Clay does not show his actual trading results nor his accounts statements. The website has also seen a redesign
Through this alone and from our personal opinion, it appears as if there is a lack of transparency when it comes to what he teaches and what he actually achieves with his trades. It could, in theory, be just a matter of maintaining some form of privacy, however, not being able to provide his subscribers with an accurate view of their founder may cause distrust.
In general, the lack of available account statements relating to Clay's trading account makes it harder for potential users to actually place trust in the platform. It is important that all of the content being taught is completely backed up with actual trading data.
CLICK HERE TO READ MORE ABOUT CLAYTRADER
| RECOMMENDED TRADING COURSE | REVIEW | VISIT |
| --- | --- | --- |
| | #1 Forex, Crypto and Stocks trading course. Ranked most comprehensive by Investopedia and Best by Benzinga. Free to Try! | |
Clay Trader Features
Inner Circle
Inner circle members have access to plenty of exclusive ClayTrader content. For example, inner circle members boast access to live comments from other traders through 3 chat rooms and access to the mobile version of ClayTrader desktop.
The cost of joining the inner circle is (at present) $99 for a total of 3 months worth of access to their features. If you wish to join the inner circle for longer, then for 1 year it would cost $297.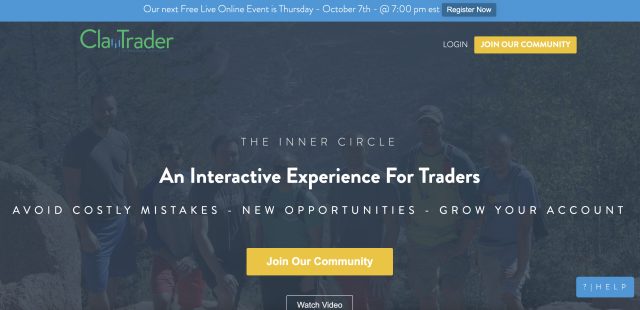 Newsletter And Trade Ideas
The ClayTrader weekly newsletter is also available with an inner circle subscription. The weekly newsletter intends to give information relating to Clay's watchlists. These watchlists help to show users which particular stocks have been noted to perform well on a trading day.
Moreover, members are also given access to exclusive trade ideas and power profit scans. This may be especially helpful for new traders as with access to these ideas, they are likely to be able to make more informed decisions.
Trading Chat Rooms
Through the inner circle subscription, subscribers also have access to many chat rooms. Each inner circle chat room has been intended to provide all users with the opportunity to seek advice and share experiences amongst themselves.
Through an active chat room, users can communicate with other traders regarding all of their queries and thoughts relating to investing. Each chat room has also been described to be advantageous in terms of helping to facilitate the building of a community.
ClayTrader places a lot of emphasis on building relationships with users on his website, therefore the existence of each inner circle chat room helps him to build that network of invested traders. Each chat room runs, as expected, in real-time. Clay also shares valuable information through the chat room(s).
YouTube Channel
Through their YouTube channel, ClayTrader describes that the foundation to his success is due to technical analysis as well as the ability to read charts. Technical analysis is seen as an incredibly important aspect in terms of learning which trades are worth investing in.
CLICK HERE TO READ MORE ABOUT CLAYTRADER
Alternative Educational Stock Trading Platforms
It would not be a fair ClayTrader review without looking at alternative trading platforms. Clay's trading platform has a lot of material available and some people may benefit from using their services. However, there are plenty of other platforms that are highly suitable for all types of traders including 'buy and hold' traders and other traders.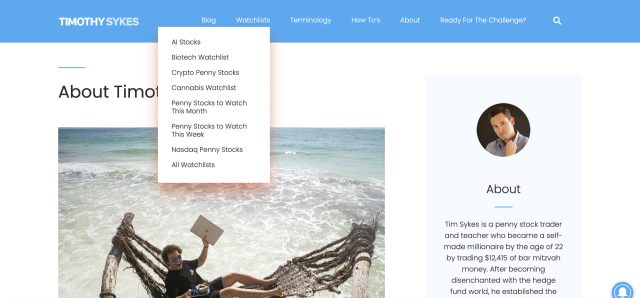 Tim Sykes trades in penny stocks. He has had over 20 years of experience regarding this type of trade and he boasts that he has been able to earn millions from a starting capital of $12,415 through his strategies. He teaches how to become a much more successful trader
Tim Sykes has many different types of watchlists available. Watchlists including an AI stock watchlist and a cannabis watchlist. The information provided on his website is easy to understand, clear, and contains a lot of valuable details. The inclusion of relevant images also makes his content easy and more pleasant to read overall.
Tim Sykes has a trading challenge that users can apply for by first entering their email address on their website and his weekly watchlist is available for free.
CLICK HERE TO READ MORE ABOUT TIM SYKES
This academy is an educational platform providing valuable content to help budding or experienced day traders. A day trader is one that either buys or sells certain shares within a specific time period. The academy advertises that they help you learn how to trade successfully through their own training process.
The training process itself involves the use of checkpoints to help users understand and completely immortalise the knowledge that they have gained thus far. There is also content available in many different types of formats including video, audio, as well as writing. This is a brilliant way to help all types of learners learn effectively and efficiently over a certain period of time.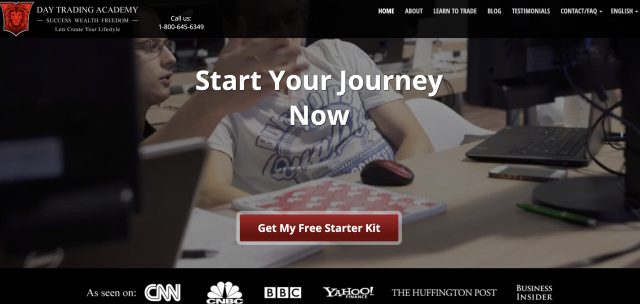 Best Stock Services
This ClayTrader review will also include an analysis of the best stock services available on the market. These stock services are all well-established and reputable. We have thoroughly researched each individual service and the benefits they provide. We have also looked into their history and reputation to ensure that they are suitable for many people to use depending on their unique circumstances.
Before choosing a specific stock service, it is beneficial to conduct individual research. This is so that you completely understand whether using such a service would actually be advantageous for you personally.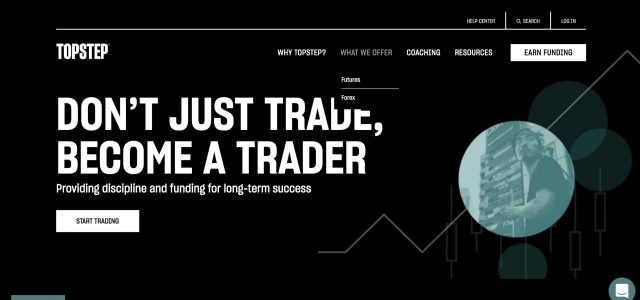 Creating a trading account with Topstep Trader is a simple process. Simply click on the 'EARN FUNDING' button at the top right corner of their main website. This service coaches you on trading forex or futures. Topstep Trader has plenty of resources available on its website.
The resources they have available include a well-written and structured blog as well as videos that are known to be easy to watch and informative. They also have a podcast available and a lively community of both new and experienced traders.
Some of the videos involve complicated topics that are explained and discussed in such a way that even 'green' traders would be able to understand. As an example, a video they have involves a discussion relating to equities and energies. It was a fascinating discussion that many would recommend watching.
Their videos are available through their YouTube platform. Not only is this a free resource, but it also helps potential subscribers and users to better understand the Topstep Trader platform and whether or not the type of content they provide behind a payment wall is worth the time and money.
CLICK HERE TO READ MORE ABOUT TOPSTEP TRADER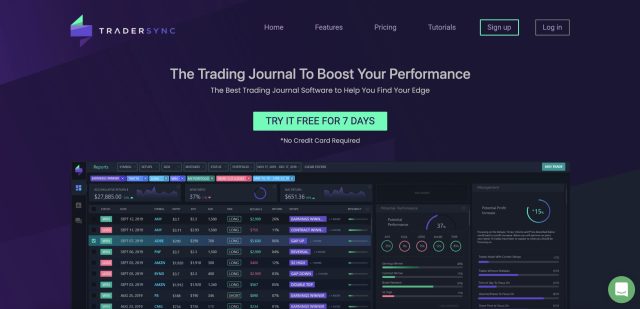 TraderSync is a 'trading journal' platform to help you gain a competitive edge in the market. It boasts that it can help you improve your trade performance through a series of specific steps. These steps include journaling your trades so that all of the data is securely stored.
The platform itself is also capable of identifying crucial patterns in the data that can help you gain a significant advantage and thus become more capable of beating the market. The identification of such patterns is the key aspect of TraderSync.
Analysing patterns successfully can help you to reduce the number of mistakes you make when it comes to trading. Knowledge in general is incredibly important when you are risking a certain amount of money into a trade.
Understanding your mistakes through pattern analysis is also beneficial. Although making mistakes in the first place is not a fun experience, knowledge of how you may have gone wrong can help prevent you from making the same or similar mistakes in your trades in the future.
CLICK HERE TO READ MORE ABOUT TRADERSYNC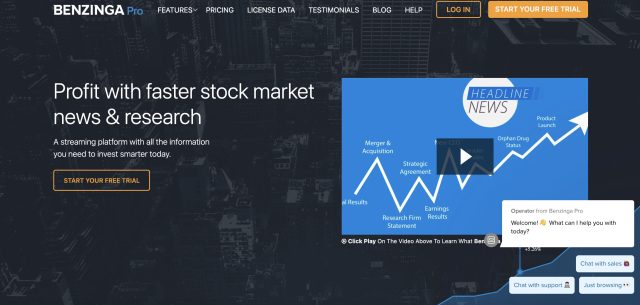 Creating a trading account with Benzinga Pro is incredibly easy. Benzinga Pro helps you to better understand the stock exchange in order to make a significant profit. It contains several features that have been specifically designed to help their users become better and more informed traders overall.
Some of the features offered by Benzinga Pro includes a newsfeed, watchlist, and alerts. The newsfeed is highly advantageous as you are able to gain instant access to any of the most important trade or market-related news.
The watchlist gives you a clear idea of exactly what type of stock to watch in order to make a profit. Lastly, the alerts can ensure that you do not miss any of the key information or news available.
Receiving all of the important news in real-time is vital for ensuring that you make all of the right decisions that yield a great number of benefits. It is possible to get alerts on different platforms too including your desktop and email, thus completely ensuring that you are fully aware of important news.
CLICK HERE TO READ MORE ABOUT BENZINGA PRO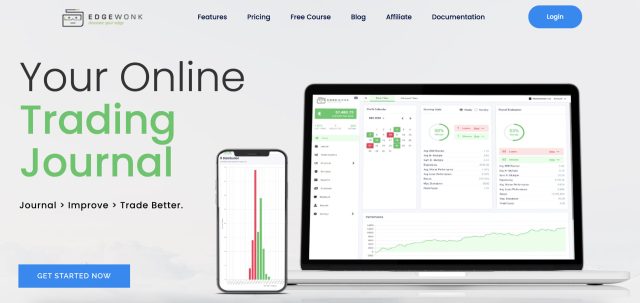 Edgewonk is a trading journal that offers a lot of different journaling features that are sure to prove to be beneficial for traders. The platform itself works well with many different types of trades including cryptocurrency, forex, futures, and even more. This means that regardless of the type of security you trade, you are likely to find using the Edgewonk journaling software advantageous.
Edgewonk also includes an analysis tool in order to efficiently and successfully analyse performance. This analysis feature is a brilliant addition because it reveals a lot of very valuable information that can help the user make more informed decisions regarding their investments. Through analysis, it is also possible to prevent users from making preventable mistakes in their decisions.
CLICK HERE TO READ MORE ABOUT EDGEWONK
| RECOMMENDED TRADING COURSE | REVIEW | VISIT |
| --- | --- | --- |
| | #1 Forex, Crypto and Stocks trading course. Ranked most comprehensive by Investopedia and Best by Benzinga. Free to Try! | |
Conclusion
Through this ClayTrader review, we have noted that ClayTrader does yield some advantages for those who choose to use their trading services. In particular, they have a lively and active community of experienced and new traders who can provide relevant insights into their trading experience through the ClayTrader chat room(s).
On the other hand, whilst ClayTrader might have a great community, the disadvantages outweigh the advantages by a lot. For example, when it comes to day trading, it is important that live trading is available. However, ClayTrader does not allow for making live trades. Moreover, the lack of available account statements makes it really difficult to tell how successful Clay's trades have actually been, therefore it becomes harder to build trust.
As an alternative, the Day Trading Academy seems to be the most favourable alternative. This is due to the structured method in which they help to teach an individual how to make the most lucrative trades in the long term.
Like this Article? Subscribe to Our Feed!
Passionate in tech, software and gadgets. I enjoy reviewing and comparing products & services, uncovering new trends and digging up little known products that deserve an audience.