Changelly Review: Is it Best for Instant Exchanges?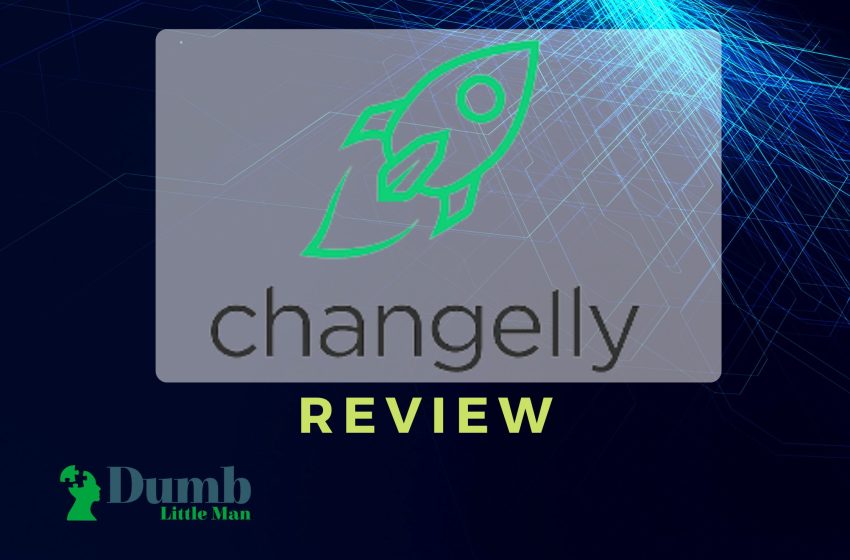 If you're looking for crypto exchange platforms that support more than 170 cryptocurrencies, then let us introduce you to this Changelly review.
Changelly supports cryptocurrency exchanges and comes with a simple website that comes with its separate mobile app. It lets you have your own hardware wallet as well as many other incredible benefits.
It is a well-designed platform that is suitable for both experienced and new traders. Let's check what this Changelly review is all about.
Changelly Review: What Is Changelly?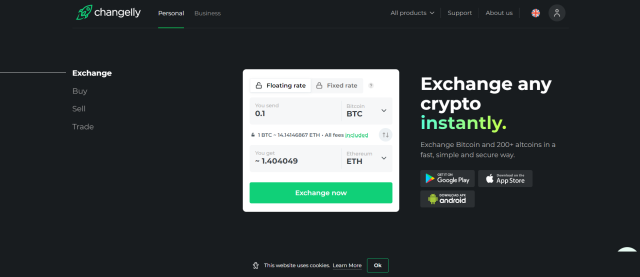 Changelly is one of the best cryptocurrency exchange and trading platforms based in Prague, Czech Republic. Established in late 2016, it now offers cryptocurrency assets with fixed exchange rates and low transaction fees.
What makes Changelly so different from other trading platforms is the fact that it offers the exchange of fiat currencies such as Euros and the USD.
Changelly lets you easily buy crypto without paying high fees with a solid support team and live chat support.
| RECOMMENDED TRADING COURSE | REVIEW | VISIT |
| --- | --- | --- |
| | #1 Forex, Crypto and Stocks trading course. Ranked most comprehensive by Investopedia and Best by Benzinga. Free to Try! | |
How does Changelly work?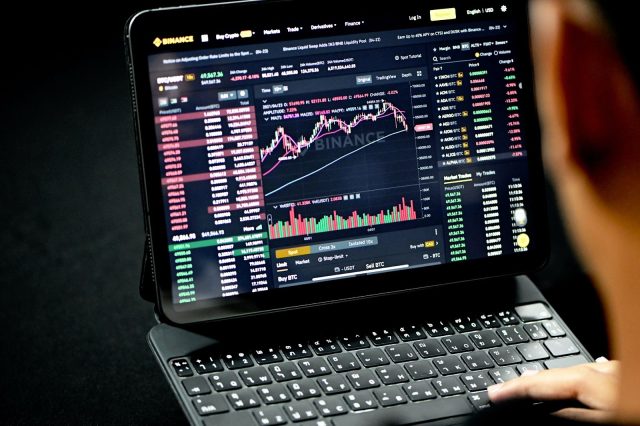 Changelly works by making it easy to make cryptocurrency exchanges as well as other exchanges. Not only does it look for all kinds of crypto exchanges, but it also works to find the best price.
Before your start out, you need to have your own wallet address. This is due to the fact that it is a non-custodial exchange service that doesn't have any assets on its servers.
If you want to start trading and using other Changelly services, you first have to provide your email address as well as your wallet address. The wallet address documents stand for the place you want to deposit your exchange amount.
Changelly does not have a complicated verification process for crypto trading which makes it suitable for anonymous traders.
What are the Features of the Changelly platform?

Easy to use
The only thing you need to do is understand crypto exchange wallets. And, everything will be much easier to use.
Not only is the website easy to navigate, but there is also the Changelly mobile app that allows you to connect to your Changelly account.
You can easily change your exchange rates, send the necessary cryptocurrency address and even swap desired cryptocurrency pair.
Integrates with various wallets
There are several wallet providers that Changelly integrates with. For example, there are wallet providers such as Exodus, Ledger, Trust wallet, and Trezor.
Changelly is a good option if you're not comfortable using a custodial exchange.
You can exchange crypto directly from your wallet address and never lose key control.
Wide range of cryptocurrencies
On its exchange, Changelly offers around 200 different forms of cryptocurrencies. There were 196 supported currencies as we were writing this.
That's a lot more than the majority of bitcoin exchanges, and brokerages can provide.
Many individuals desire to acquire lesser currencies in the hopes of getting in before the price of those coins skyrockets.
However, keep in mind that these tiny coins pose an even greater danger than popular digital currencies.
Changelly Pricing and Plan?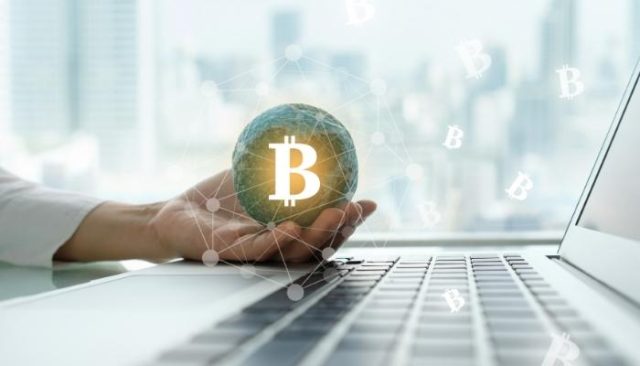 When it comes to Changelly fees, there are none. This means that there are no withdrawal fees as well as maintenance fees.
This is due to the fact that Changelly doesn't keep money on the platform.
There are only transaction fees you have to pay.
There are two options to choose from when dealing with a cryptocurrency exchange.
Fixed Exchange Rates
Fixed rates are rates that you know exactly how much they will cost you. You don't have to pay the 0.25% transaction fee.
Floating Exchange Rate
For a floating exchange rate, you have to pay a 0.25 fee. This fee is a much better option than the fixed rate. It is important to know that the rate fee with being quite different if the price changes before you finalize your sale.
Though these costs will vary based on the cryptocurrency, you're transferring and market demand, Changelly offers you a pricing breakdown before you complete your transaction if it's your first crypto buy.
When you close your exchange, any applicable fees are taken from the total amount of cryptocurrency you get.
Who is Changelly Best For?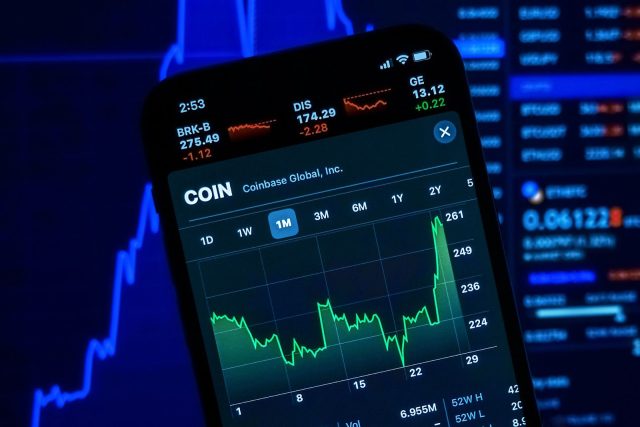 Changelly is a non-custodial cryptocurrency exchange that is ideal for anyone that wants to use their debit card or credit card to make the non-custodial exchange and other exchanges.
Changelly exchange can be useful for anyone who wants to pay low exchange fees and get Changelly support when using their credit card.
What's best about Changelly is that you can find your light bill track record in the transaction history section of the blockchain.
There you will find all the documents with just a few clicks on the mobile app.
Changelly boasts low fees, and you can even use Changelly to set up your deposit address.
The vast majority of users are advanced traders that want to use Changelly for a secure crypto exchange.
Changelly Pros and Cons
Pros
More than 170 cryptocurrency exchange supported coins
Live chat customer support
No deposit and withdrawal fees
Cons
No phone customer support
It doesn't have two-factor authentication
Changelly User Experience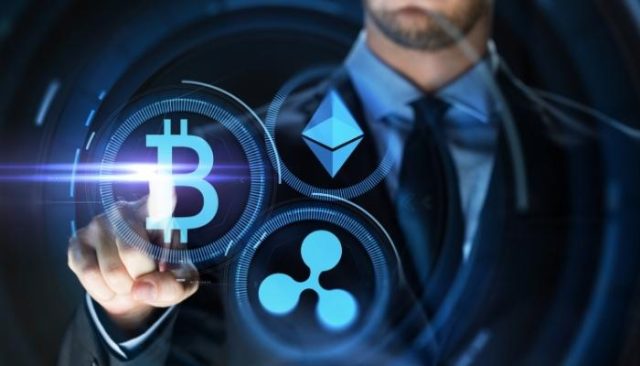 Changelly is a straightforward three-step process for exchanging coins.
Select a coin to trade. Consider the current currency rate and keep in mind that the transaction will incur a 0.25 percent service fee. In addition, you must enter the address to which Changelly will transfer your bitcoin.
Then, the transaction must be confirmed. Choose whether you wish to utilize a fixed or best available conversion rate, then complete the transaction.
You are not required to register with the exchange, but if you do, you will be able to preserve your transaction history and have access to additional benefits.
To achieve the best prices, Changelly works with a variety of trading platforms.
The site gives you their address for a dedicated transaction where you may transfer the coins you wish to trade.
To finalize the purchase, you have up to 36 hours. Within 30 minutes, the cash will appear in your designated wallet.
| RECOMMENDED TRADING COURSE | REVIEW | VISIT |
| --- | --- | --- |
| | #1 Forex, Crypto and Stocks trading course. Ranked most comprehensive by Investopedia and Best by Benzinga. Free to Try! | |
Changelly vs. Competitors
1. Changelly vs. Crypto.com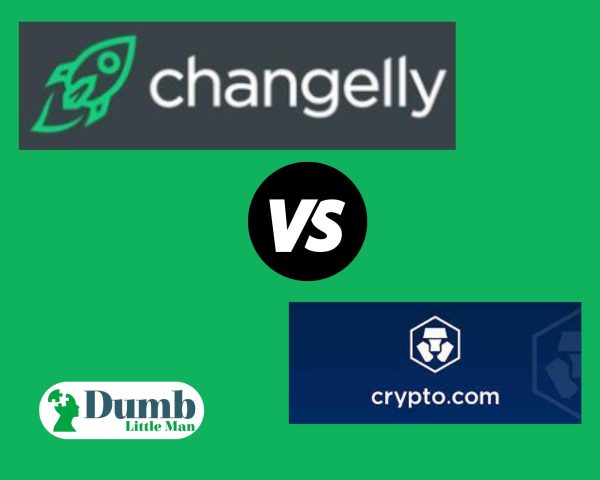 Both Changelly and Crypto.com are designed for users that are interested in exchanges involving cryptocurrencies. To open an account, you have to provide documentation and a bank account statement for each.
However, Changelly is a lot better when it comes to lower fees. It is completely free to use with only a 0.25% transaction fee.
Broker
Best For
More Details


Sign Up Bonuses
Read Review




securely through Crypto.com website
2. Changelly vs. Binance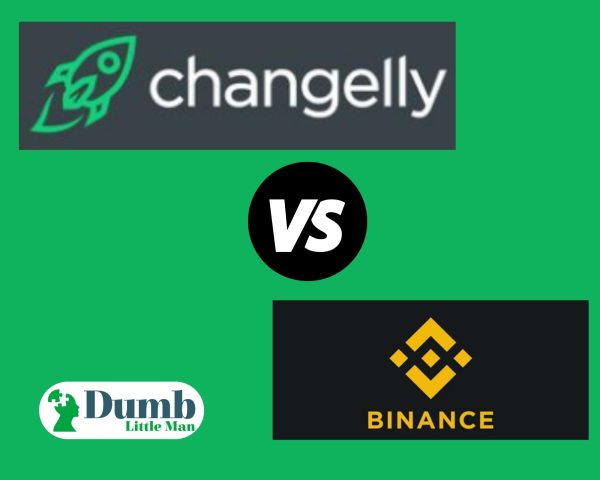 Although quite similar, Changelly and Binance are both quite different. You can use Changelly even if you're a complete beginner.
Changelly provides a wide range of services inside its system, making it suitable for both professional and novice traders.
Broker
Best For
More Details


Altcoin Trading
Read Review




securely through Binance website
3. Changelly vs Coinbase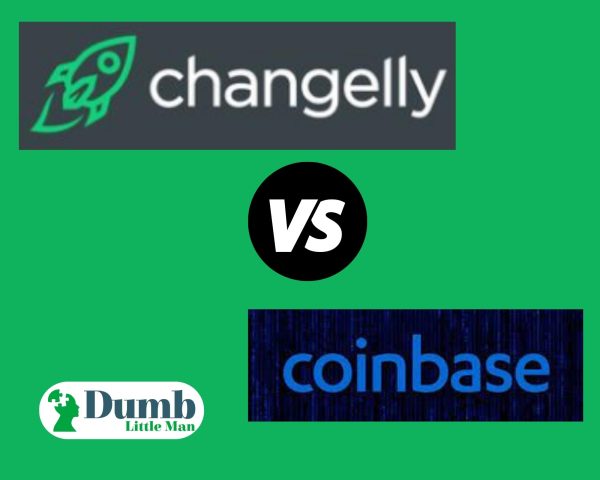 These two are incredible cryptocurrency trades that provide advanced trading assets for both beginners and advanced traders. However, there are several differences that make Changelly stand out far more to beginners than Binance.
You can use Changelly to trade only stocks, crypto, and ETFs. Unlike Coinbase, with Changelly, you can even trade mutual funds and options trade.
4. Changelly vs. Pionex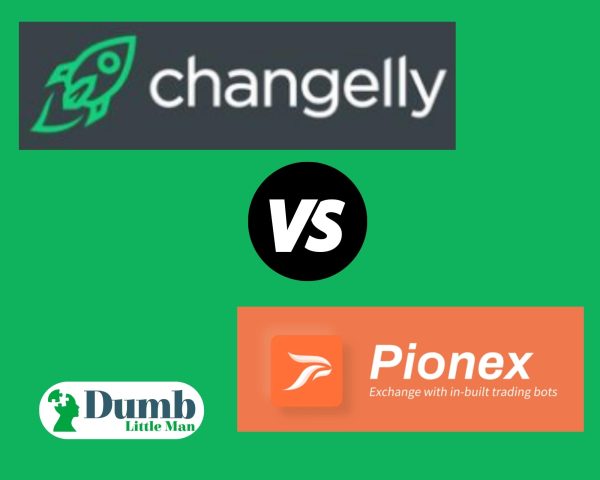 These two online trading services offer incredible options trading services. Although both are pretty reputable, Changelly's account fees are much lower than Pionex.
Pionex is more of a trading bot that does automatic trading for you. Although quite easy to use, its fees come a bit too high for newly found traders.
Changelly is ideal for someone that is interested in faster trading with no fees to pay.
Broker
Best For
More Details


Low-Cost Access
Read Review




securely through Pionex website
Conclusion: Is Changelly really the Best for Instant Exchanges?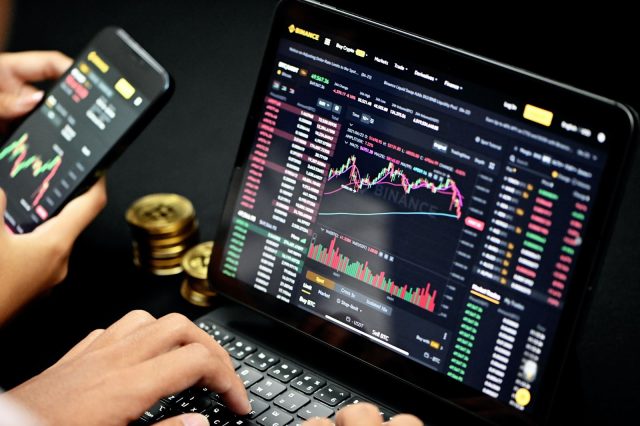 Changelly offers an intuitive platform to all cryptocurrency users with various options for cryptocurrency trading and other regular exchanges. Not only can you customize your whole buying experience, but you can also make a bank transfer when exchanging cryptocurrencies.
When exchanging cryptocurrencies, you can use your credit or debit card or any bank card on the Changelly website as your hardware.
This will be your receiving address for the supported cryptocurrency trading. It is an excellent option even for new users that don't want to participate in scam exchanges.
If you happen to have any more questions, you can always contact Changelly customer support if you want to know about other cryptocurrency exchanges.
| RECOMMENDED TRADING COURSE | REVIEW | VISIT |
| --- | --- | --- |
| | #1 Forex, Crypto and Stocks trading course. Ranked most comprehensive by Investopedia and Best by Benzinga. Free to Try! | |
Changelly FAQs
Is Changelly Legit and Safe?
Changelly is a safe cryptocurrency exchange backed by the individuals behind MinerGate.
Because no verification steps are required, users' identities are kept safe. Furthermore, a user's bitcoin is moved to and from their own personal cryptocurrency wallet rather than being kept on the exchange.
How long do exchanges take on Changelly?
Transactions on Changelly normally take 5 to 30 minutes. Over 1 BTC transactions take longer to process and might take much longer depending on their size.
Does Changelly require ID verification?
Proof of identification will be requested if this is your first crypto purchase on Changelly.
You'll need to submit the front and back of the document you've chosen to verify your identity: A passport from another country or a national identification card are also acceptable options.
| RECOMMENDED TRADING COURSE | REVIEW | VISIT |
| --- | --- | --- |
| | #1 Forex, Crypto and Stocks trading course. Ranked most comprehensive by Investopedia and Best by Benzinga. Free to Try! | |
Like this Article? Subscribe to Our Feed!
Wilbert is an avid researcher and is deeply passionate about finance and health. When he's not working, he writes research and review articles by doing a thorough analysis on the products based on personal experience, user reviews and feedbacks from forums, quora, reddit, trustpilot amongst others.