7 Best Swing Trading Books: Read And Get Profit!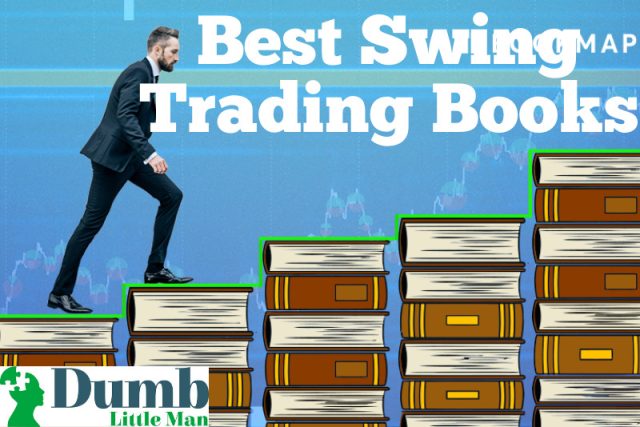 Swing trading can be a complex process. There are plenty of aspects that need to be considered and also plenty of terms that may seem difficult to comprehend at first. That is why it is important to select the top swing trading books to develop your trading strategy, understand market behavior, and receive valuable investment advice before you even begin to invest your own money.
The best swing trading books will help you learn to develop your own trading strategy and make profitable swing trades within a few weeks. As such, in this article, we will discuss the most useful trading books so you can begin understanding how to predict market movements and learn the intricacies of trading, whether it's options trading, forex trading, futures trading, or any other type.
We will also cover books that offer profitable strategies to become a successful trader alongside those that cover investing psychology and market sentiments.

Best Swing Trading Books In Order
1. Top Consumer's Choice for Swing Trading – Mastering the Trade
2. Most Effective Resource for Novice and Seasoned Traders – The 5 Secrets To Highly Profitable Swing Trading
3. Best Book For Complete Beginners – Swing Trade for Dummies
4. Best book for Most Detailed Analysis And Explanations – How To Swing Trade: A Beginner's Guide to Trading Tools, Money Management, Rules, Routines and Strategies of a Swing Trader
5. Most Easy To Understand Resource – Swing Trading: Make Money Online: Learn How To Profit Fast Through Proven Methods
6. Best Book for Market Insights – Come into My Trading Room
7. Best Resource for Trading Strategies – Swing Trading Strategies
| RECOMMENDED TRADING COURSE | REVIEW | VISIT |
| --- | --- | --- |
| | #1 Forex, Crypto and Stocks trading course. Ranked most comprehensive by Investopedia and Best by Benzinga. Free to Try! | |
7 Best Swing Trading Books: Profitable List
About Swing Trading
First of all, to better understand why these books are valuable, we have to first look at the definition of swing trading and the indicators of successful swing trade alerts.
Before we begin it may be useful to note that many individuals who consider themselves to be active traders often use one of two strategies: swing trading and day trading.
Swing trading is a type of trading strategy which involves recognizing the price fluctuations in certain stocks. Swing traders often make several trades over a week or a couple of weeks.
It is also possible for experienced investors to make accurate predictions of future price movements of a particular stock. Swing traders leverage valuable historical information in order to generate profit from their investments. However, it is important to note that whilst such data can be useful, it does not dully indicate nor reflect any future price changes.
Swing trading (unlike day trading) does not necessarily require you to sit and stare at trading screens for an entire trading day. This is because stocks are often held over a longer period of time. This can help to prevent traders from facing significant losses. On the other hand, a few day traders may take extreme, risk-taking measures which can cause them to lose plenty of their investments.
For those who are unaware of what day trading entails, day trading is the process of buying or selling securities within a particular period of time. Day traders often take advantage of the short-term price fluctuations in order to make a profit. In general, day trading involves trading certain securities within a single trading day.
Another strategy that you may benefit from knowing about is trend trading. In contrast to day trading, trend trading involves investing according to the trend. It often involves using advanced technical analysis in order to determine how the market moves.
There are certain terms and concepts you may come across including the investment time horizon spectrum, price action trading, trading signals, and more. The resources you are more likely to benefit from are those that explain such concepts clearly and concisely.
With success in swing trading, self-employment becomes increasingly possible. Swing trading can become very successful through using the right strategies and learning how to make accurate predictions using key indicators.
Become A Master Swing Trader Through These Books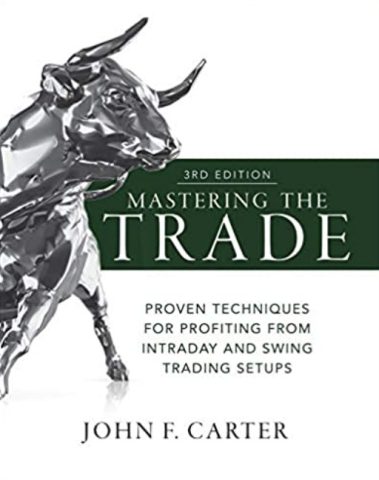 Author(s) and Publishing Date
John F. Carter, 2005
Summary
A great swing trading book to start with is 'Mastering the Trade'. It covers fundamental analysis on analyzing market behavior and predicting market corrections. It is one of the best swing trading resources for traders who want to learn from one of the most successful players in trading.
The author is highly dependable for his insights into appropriate swing trading setups, how to successfully and accurately analyze the stock alerts, as well as techniques that can help active traders reduce the level of risk placed on their investments.
Through the various methodologies for predicting market corrections, traders can then become much more capable of making lucrative trades. Being able to learn the ways in which they can reduce the risks of investing can ensure that traders are able to profit.
In addition, 'Mastering the Trade' also covers trader psychology as well as strategies for how serious traders can quickly respond to changing market conditions. The author uses real-world examples and is thorough in all of his explanations, therefore meaning that even beginner-level investors can understand.
CLICK HERE TO READ MORE ABOUT MASTERING THE TRADE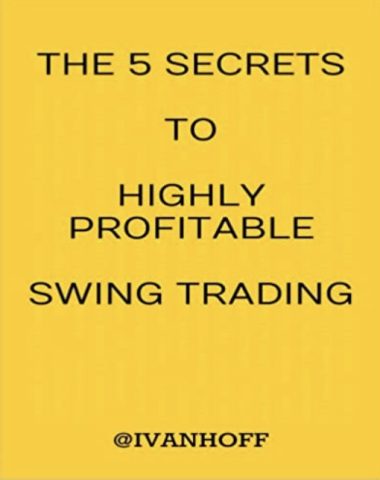 Author(s) and Publishing Date
Ivaylo Ivanov
Summary
To become a master swing trader and build a lucrative trading system where there are suitable entry and exit points for trades, 'The 5 Secrets To Highly Profitable Swing Trading' is a great start. It's a relatively small book that was published in 2014. Since its publication, it has garnered the praise of many readers for the simple yet thorough explanations of complicated concepts.
With 'The 5 Secrets To Highly Profitable Swing Trading', making swing trades becomes less of a mysterious process due to explanations on the most suitable swing trading setups, when is the best time to buy, and when is the best time to sell.
It also covers risk management in swing trading to help (potential) swing traders become more able to manage risk properly. This is highly advantageous as risk management is an important part of trading in general. Being able to understand how to mitigate risk can help potential traders make fewer mistakes and potentially develop their own strategies in the long term.
This book also covers the factors that influence short term market movements and how to confirm whether or not you have an advantage in the market.
CLICK HERE TO READ MORE ABOUT THE 5 SECRETS TO HIGHLY PROFITABLE SWING TRADE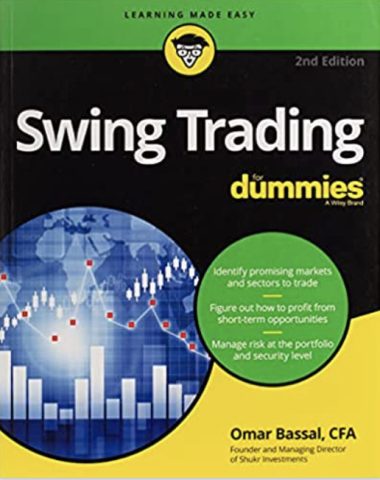 Author(s) and Publishing Date
Omar Bassal, 2019
Summary
The most successful traders first start out without knowing much about trading or markets in general. To best understand stock prices and the stock exchange, it is important to have access to resources that can easily explain complex strategies and ideas. Here is where 'Swing Trading for Dummies' by Omar Basal becomes incredibly useful.
In order to successfully trade stocks using an advantageous investment model, swing traders may wish to consider reading through this book. Although we have explained above the differences between swing, day, and trend trading, this book covers different strategies in more detail.
It covers 'buy and hold' investments as well as an overview of the significance and effectiveness of both technical as well as fundamental analysis.
Moreover, 'Swing Trading for Dummies' also covers other topics that are often less covered and so people may find it more difficult to understand or practice. For example, the author also covers strategy planning as opposed to the strategies themselves. He also shares his guidance on the management of money and the key points of journal keeping.
When it comes to making swing trades, it is very important to be able to read financial documentation. As such, the author covers how traders can successfully learn the foundations of financial statements.
This book also covers how traders can distinguish between valuable stocks and either over-or under-valued stocks.
CLICK HERE TO READ MORE ABOUT SWING TRADING FOR DUMMIES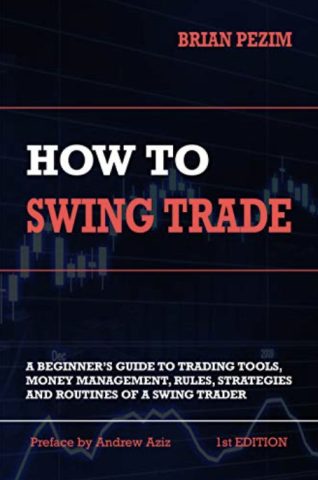 Author(s) and Publishing Date
Brian Pezim, 2018
Summary
Advanced traders often begin with a simple understanding of various trading strategies. Moreover, disciplined trading begins with having a great and thorough understanding of how you can best make investments in a way that yields profit and minimizes risk.
Swing traders can see an increase in their weekly or monthly profits through understanding charting patterns and charts in general. 'How To Swing Trade' by Brian Pezim covers chart patterns and how it is possible for traders to recognize profitable opportunities.
This book also looks at other trading strategies alongside swing trading in order to help readers define whether or not their circumstances and goals would be suited to this type of strategy.
To become a successful trader, it is also important to be able to develop routines and rules to account for in making trades. As such, this book also covers how traders can conduct their trading activities like actual establishments along with the essential rules that must be accounted for.
CLICK HERE TO READ MORE ABOUT HOW TO SWING TRADE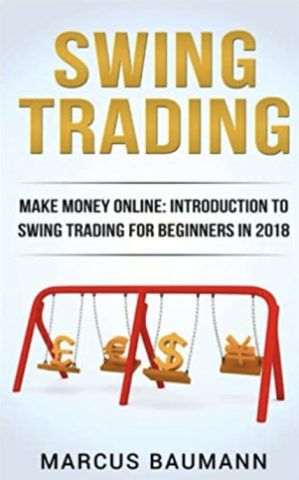 Author(s) and Publishing Date
Marcus Baumann
Summary
Seasoned traders can make plenty of money by making successful swing trades. To do so, it is crucial that they learn several techniques and methods to make sure that their trades pose less risk and more reward. This book contains plenty of valuable content in a readable format for new investors to easily be capable of understanding.
This book contains a lot of useful information related to helping traders manage risk. This is essential as trading can often be very risky depending on the strategy that traders use as well as the capital that they decide to invest.
A brilliant aspect of this book is that it also covers the process of self-management in the form of both advice and rules that you may benefit from abiding by. In order to help traders build a suitable portfolio, this book also acts as a guide to gradually teach the intricacies of swing trading.
This is a great resource overall for giving you both the ability and the confidence for swing trading.
CLICK HERE TO READ MORE ABOUT SWING TRADING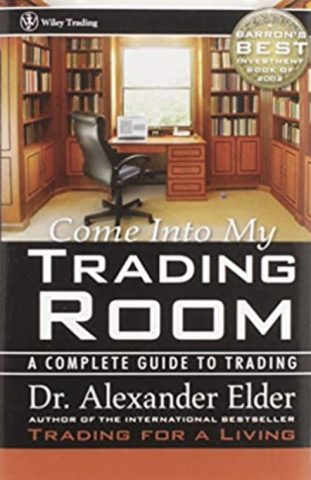 Author(s) and Publishing Date
Alexander Elder
Summary
To build a profitable portfolio and become an experienced trader, you will likely benefit from reading through 'Come into My Trading Room' by Alexander Elder. It is a well-established and very popular book intended for novice traders to learn proven techniques to trading more profitably.
Reading this book can help you begin the process of becoming a well-informed master when it comes to technical analysis. It covers the foundations for trading futures, stocks, as well as options. This is highly advantageous as many people can have different ideas of what they want to trade.
In addition, this book gives readers the knowledge and confidence to effectively participate in the stock market. The intention is, of course, to make a profit. As such, this book covers a thorough and detailed strategy for managing money.
The author himself is an experienced investor as well as an expert on technical analysis. As a result of his knowledge, he has made more than 150,000 sales of his first book related to trading.
CLICK HERE TO READ MORE ABOUT COME INTO MY TRADING ROOM
Swing Trading Strategies: 3 Simple and Profitable Strategies for Beginners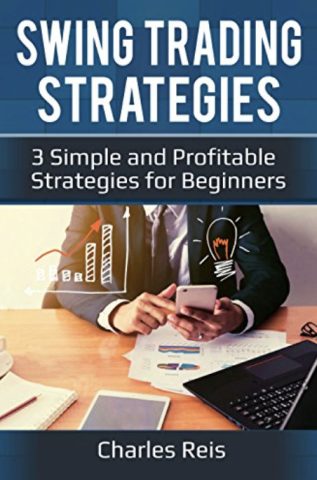 Author(s) and Publishing Date
Charles Reis
Summary
This book is considered to be one of the best swing trading books available. This is because this book is easy to understand and contains a detailed guide on 3 powerful strategies that even new traders can benefit from reading.
In order to help new traders understand how more experienced traders make a profit, the author covers three trading strategies that have proven to be exceptionally useful. In addition, it covers exactly what is swing trading, the advantages of swing trading, and how to begin as a trader.
The guide for getting started with swing trading has been praised to be quite informative and has helped plenty of individuals become more confident in trading.
In general, this book is a wonderful resource for new traders to begin understanding the process of swing trading and the advantages that it may yield.
CLICK HERE TO READ MORE ABOUT SWING TRADING STRATEGIES
Conclusion
Whilst we have covered plenty of the best swing trading books available on the market, Mastering the Trade by John F. Carter appears to be the most suitable for both novice traders and experienced traders. In order to beat the stock market and become a successful swing trader, it is important to enhance your knowledge and build your trading style through books, videos, trading journals and other resources.
In general, whether you want to trade casually or want to make swing trading your full-time job, Mastering the Trade by John F. Carter is a brilliant start to understand the key points of swing trading. The author also has a website available with courses and information for traders.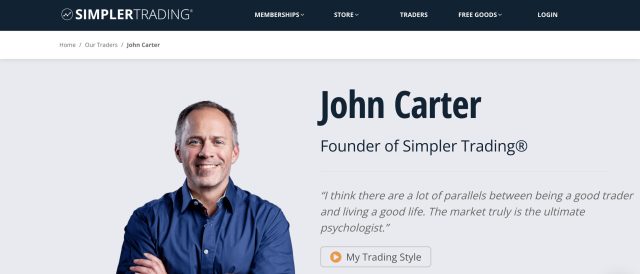 For those looking for more material, it is advisable to look at specific resources on the type of trading that you wish to dabble in. This may include resources that cover options trading, stock trading, future trading, etc. depending on your preference.
There are also some books that thoroughly cover technical indicators and techniques to control the level of risk that you are exposed to. As such, it is crucial that you conduct thorough research into the type of books you want to purchase.
CLICK HERE TO GET MASTERING THE TRADE AT A DISCOUNTED PRICE
Like this Article? Subscribe to Our Feed!
Passionate in tech, software and gadgets. I enjoy reviewing and comparing products & services, uncovering new trends and digging up little known products that deserve an audience.