Capital One Bank Review: Is Capital One a Good Bank?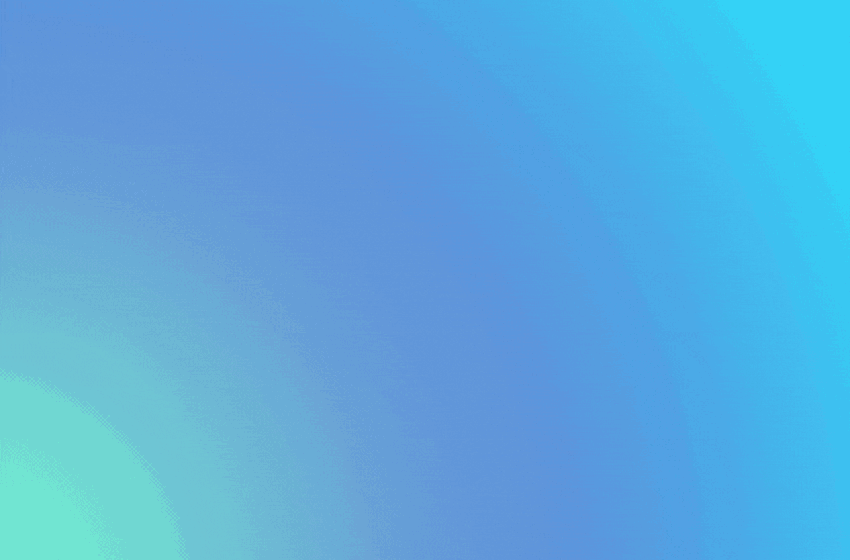 Most banks always impose ridiculous rules and offer only good returns to account holders who deposit large sums. There'll be little or no considerable facilities for people who have basic accounts or little deposit.
So people always feel startled while shopping for the bank. Though there're hundreds of banks offering financial services in the US, only a few banks fit best both individual and business needs.
Among such, Capital One is the best for banking with high-interest rates and strong physical presence, and online tools. It offers several banking services including credit cards, auto loans, and many business and commercial solutions.
The most popular feature in this bank is Capital One 360. What is it and what more benefits are in Capital One; let's know more about Capital One with Capital One bank review.
Capital One Bank Review: Topic Overview
Understanding how bank accounts work can be overwhelming at first glance but we're here to help break it down so that anyone can understand it!
Check out our comprehensive review of Capital One Bank's services below: -What are the benefits? -How does it compare against other banks? -What are the Pros and Cons -Who is it best for?
Everything you need to know about Wells Fargo Bank in one place. We've got the details for you.
What is Capital One?
Capital One is a banking institution specializing in banking, savings accounts, credit cards, and auto loans. Headquartered in Virginia, the bank mostly operates its banking services in the US.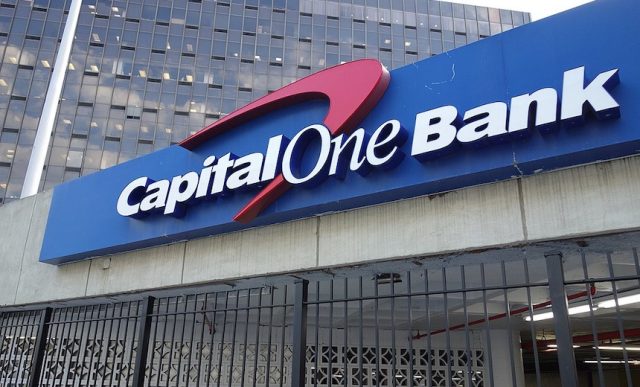 Founded in 1994, the bank includes 900 physical branches including 30 cafe-style locations and 2000 ATMs and 40,000 ATMs in the Allpoint locations. Fortune has ranked Capital One at 99th on the list of Fortune's 500 and Fortune's 100 Best Companies to Work For.
Capital One mostly conducts its businesses in the US, Candana, and UK. With a market share of 5%, the bank has been the second-largest auto finance company in the US after Ally Financial.
The bank has 3 divisions such as credit cards, consumer banking, and commercial banking and the company's major part of income came from credit cards in 2018. This financial institution has consistently owned the highly positive reviews through Glassdoor's Best Places To Work reports.
Besides the reputation of being the largest bank in the US, Capital One is also considered the online bank with available mobile apps and website access for customers.
How do Capital One Checking Account and Savings Accounts work?
Capital One offers a wide range of banking services that include online banking and brick-and-mortar facilities. Customers can join the bank for a savings account, checking account, certificates of deposit (CDs), and credit cards.
There are multiple account checking and savings accounts available in Capital One. Let's discover these all separately with detailed explanations that help you get an idea that fits your needs best.
Checking Accounts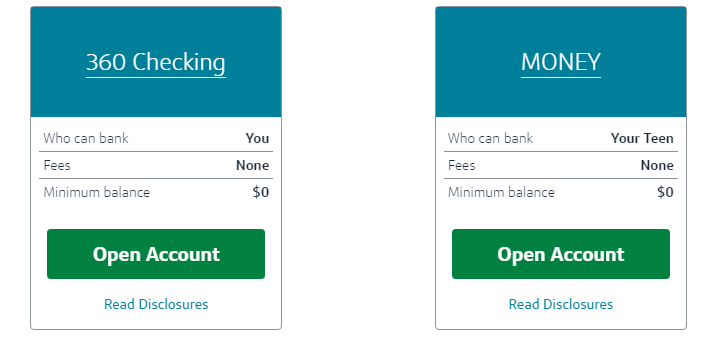 360 Checking Account

The Capital One 360 Checking account is a considerable version of a free online checking account. It doesn't need any requirement to qualify for fee waivers, which makes Capital One different from other large banks with physical branches.
Unlike others, the bank also offers APY in the checking account so customers can earn some amount of interest as a bonus on their deposited balance. Let's know what other facilities they can get from this account.
Fair 0.10% APY on all balance ranges
Includes no monthly service fees
No need to have a minimum deposit to open an account or keep a balance after opening the account
Offers online bill payment facility
Incudes mobile check deposit service
Provides debit cards for customers to spend and for cash withdrawals
Allows access to 70,000+ fee-free ATMs including the Allpoint and MoneyPass channels
Money Teen Checking Account

Capital One also provides banking services to kids and teens to control their money while spending on day-to-day life. This account allows parents to create a joint account with their child 8 years or older.
Once the teens turn 18, they can open a 360 checking account and transfer their funds over from the previous Money Account. Below will be the benefits or features of a Money Checking Account.
Offers air 0.10% APY
Includes zero monthly fees, and requires no minimum deposit to open an account, or no need to keep a minimum balance
Has debit card issued automatically
Adults or parents can monitor the account through text alerts or online access including mobile app or website
Allows $500 to withdraw and purchase from the account
Doesn't include paper checks or online bill pay facilities
Savings Accounts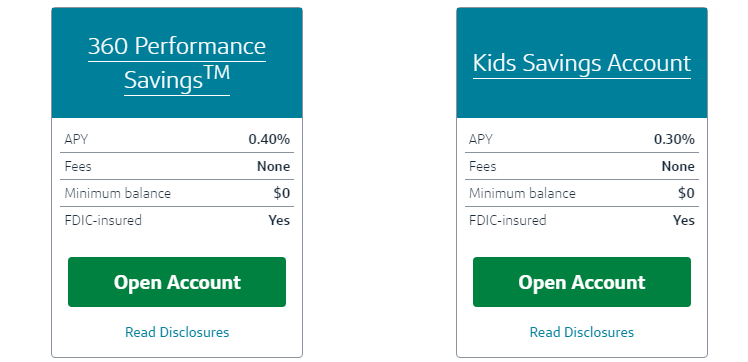 360 Performance Savings Account

The 360 Performance Savings account is considered a high-yield savings account, which pays a competitive rate. You can earn a decent amount of interest rate while dodging fees.
Though it isn't the highest interest rate, the percentages that come are consistently good enough. It is sure that you can earn interest regardless of how much balance you have in this account.
This account includes the following features:
Pays 0.40% APY
No monthly maintenance fees
No minimum deposit to open
No ongoing minimum balance requirement
Mobile check deposit
An automated savings plan option
No debit cards, ATM cards, or check-writing capabilities
Kids Savings Account

Parents can create a Kids Savings account for their kids and teens below age 18 and teach them about finance including saving benefits and compound interest.
When the teens turn 18, they can shift their account to a 360 performance savings account. Let's know what miners can get in this account.
Fair 0.30% APY
No minimum required to open or ongoing balance requirements
Mobile check deposit
View-only access for kids to monitor their accounts
Adult login required to transfer funds
Converts to a 360 Savings account once the child turns 18
What are the Features of Capital One Banking?
Capital One offers a pack of facilities and features to assist the customers to solve their financial daily and business needs. Some of its banking products or services include retail banking, credit cards, loans, and savings.
So let's discover some of the considerable features that help you decide whether Capital One fits your banking needs.
High-Yield Interest Rate
Unlike other large banks, Capital One offers a relatively higher amount of interest so that customers can leverage much out of it. In saving accounts, the bank provides 0.30 % APY for Kids and Teens while 0.40% for adults in the respective two separate accounts.
Most banks don't offer interest on checking accounts but Capital One has some relief for these accounts. It offers 0.10 % APY on its respective checking accounts.
Capital One Mobile App and Website
Capital One is already considered an online bank due to its wide access to online tools. Customers can create, make transactions and conduct other banking activities in this bank online.
The bank has a mobile app and website through which customers can leverage the banking facilities without visiting the physical branches. This helps customers who don't have Capital One bank branches.
Multiple Options for Accounts
Capital One bank has multiple options for both checking and savings accounts so that customers can deal with their needs without creating an extra account. Separating the accounts, the bank provides the calculated services that fit best for customers so that they need not worry about the unnecessary add-ons if they don't put them in use.
You can have two options in the checking and savings accounts and three options in the CD accounts.
Useful for Both Elders and Minors
Large banks always avoid the facilities for minors below age 18 as minors don't have a large sum on their account so that the banks receive little balance to invest. But, Capital One also focuses on the services for kids and teens so that they can learn to control their money at a young age.
Fee-Free Account and ATM
The Capital One online bank offers a free checking account with no minimum balance requirement. There are also no monthly fees, no ATM fees at other banks, and unlimited check writing. Customers can open an account with very little initial cash to get started.
Capital One customers also have free access to nearly 30,000 ATMs nationwide through the AllPoint ATM network.
How much does Capital One Cost?
As Capital One is overtly based on digital access and operates through a smartphone app and website, it doesn't charge. You can create an account and keep your money on Capital One for free and you need not worry about maintaining large sum to waive the monthly service fee.
You can check the details below;
Capital One Checking Accounts
| Capital One Bank Checking Accounts | Monthly Fees | Waiver Criteria | Minimum Deposit Amount |
| --- | --- | --- | --- |
| 360 Checking Account | $0 | N/A | $0 |
| Money Teen Checking Account | $0 | N/A | $0 |
Capital One Savings Accounts
| Capital One Bank Savings Accounts | Monthly Fees | Waiver Criteria | Minimum Deposit Amount |
| --- | --- | --- | --- |
| 360 Performance Savings Account | $0 | N/A | $0 |
| Kids Savings Account | $0 | N/A | $0 |
| 360 CDs (12 months) | $0 | N/A | $0 |
| 360 CDs (24 months) | $0 | N/A | $0 |
| 360 CDs (60 months) | $0 | N/A | $0 |
Who is Capital One Best For?
Capital One is a full-service, online bank that appeals to customers who want to earn a competitive and high-interest rate through an online savings account. Customers need not pay the bank for monthly maintenance fees.
This bank is also perfect for those who do most of their banking online. Account-holders on Capital One can access accounts and credit scores from their own phone through the app or website.
Based on these services, the following will be the prospective customers of Capital One:
Kids
Capital One allows parents to create minors above age 8 and teach them savings and spending sensibly. MONEY teen checking account and Kids Savings Account are planned for kids and teens at Capital One.
These accounts are free of charge and account holders need not pay monthly maintenance fees but they can get regular APY on their balance. There is a free debit card available for teens that they can use at ATM to withdraw funds for their spending.
Parents
After creating accounts for their children, parents can load and transfer money on the accounts of kids and teens. Also, they can monitor the activities of the account that minors use and if they spend unnecessary money, parents can lock the children's debit cards.
This helps both parents and children to prepare for the hard time or future plans such as study, home purchase, wedding, and traveling expenditure. They can set some financial goals for their children and watch their children grow with their money in their online account.
Savers
Capital One offers competitive interest rates without any fee or commission. 360 Performance Savings account at Capital One pays the customers 0.40% APY that the bank condemns is five times than other banks or the national average.
Looking for free checking
One of the great benefits of Capital One bank is that you need not pay a monthly service fee, which benefits the low-income earners. Customers can be happier knowing that monthly free service isn't available only in the savings accounts but checking accounts too.
Even checking accounts don't require a minimum balance in the account so if you need money that you have saved in the account, you are free to withdraw; there'll be no fee charged.
Capital One Pros and Cons
Capital One is a great banking choice for people who earn low income and wants a high-interest rate. Besides, it also provides great banking services including credit cards, personal loans, home loans, and fee-free accounts.
With such benefits, there're some limitations of Capital One bank. Let's know both advantages and disadvantages of this bank below;
✅ PROS
▶ No fees or Charge Free Accounts
As the bank is based on an online service, it doesn't charge for creating an account and keeping the money on it. You need not pay a monthly maintenance fee until you need some extra services.
Getting a cashier's check at a Capital One location, Ordering a stop payment on a paper check, or getting a statement copy are some of the additional activities that may charge fees. Overdraft service also charges some funds but the bank also offers some ways to avoid overdraft fees.

▶ Physical As well As Online Presence
Capital One has 900 physical bank branches in Washington, D.C., and in 8 states and outside the US, the bank is also available in Canada and United Kingdom. . Besides, the bank provides the withdrawal fund service through 40,000+ Capital One and Allpoint ATMs.
Apart from the physical presence, Capital One is also available online through mobile banking app and a website. This helps customers conduct the banking activities just through their smartphone and PC without visiting the bank branches.
No minimum balances or deposit requirements. Capital One doesn't require minimum deposits to open checking or savings accounts, though you'll be asked to fund at least one penny within 60 days of opening an account. Once your account is open, it doesn't require keeping a minimum balance.

▶ Overdraft Protection and More
Capital One offers a way to skip customers avoid overdraft charges on checking accounts. You can decline transactions that will show your account as a negative balance.
When your account pays for an overdraft transaction, you have 1 business day to deposit the money to turn the balance into positive before the bank charge a $35 fee. You can skip overdrafts by fixing the automatic transfers option from your linked savings account.
Besides, you need $0 to create an account and no required minimum balance on an account at Capital One.
🚫 CONS
✖ Branches Limited in 8 States Only
Physical branches are only available in 8 states in the country so that if you're out of these states, you need to deal with your banking business online. Though Capital One is limited in physical branches all across the country, it's readily available online in 24 hours.

✖ No Withdrawals From Savings Account at ATMs
One drawback with Capital Bank is that you can't withdraw your fund directly from your savings account at ATM locations. First, you need to transfer your money from your savings account to your checking account and then can withdraw at ATM.
Besides, you can withdraw all money from your savings account at a physical branch or online but this should be done under 6 withdrawals or transfers. If you make withdrawals more than planed, you will be charged.

✖ Few Account Options
Capital One has only 2 types of checking accounts and 2 types of savings account for both children and adults or low-income earners and high-income earners. These seem basic banking services which can be good for average financial activities but if the clients are advanced in the banking business, you might feel some lacks.
Capital One Compare to other Banks
| Bank | Minimum Deposit | Monthly Fee | Savings APY | Overdraft | Number of Branches |
| --- | --- | --- | --- | --- | --- |
| Capital One | $0 | $0 | 0.30%-0.40% | $35 | 700+ |
| CitiBank | $0 | $25 | 0.04%-0.15% | $34 | over 2,649 branches worldwide |
| PNC | $25 | $15 | 0.40% | $36 | 2,945 |
| Chime | $0 | $0 | 0.50%  | $34 | All financial services are digital |
Capital One vs. CitiBank
Though new customers at both banks can create bank account at $0, they can experience Capital One better than Citibank in terms of available banking services. Capital One has Overdraft protection options through which customers can waive the Overdraft fee easily.
Besides, Capital One offers many banking services including multiple checking and savings accounts and it doesn't need a particular minimum balance to create an account or to maintain account services for free. There are a total of 27 Capital One cafe locations for in-person support that CitiBank lack.
Also, if you notice the account services at CitiBank, you'll find no free checking option so you need to pay it for extra money. Citibank also requires a higher balance to get expected banking facilities.
Capital One doesn't cost for any account while CitiBank charges $25 as the monthly fee. Comparatively, Capital One has a higher saving APY with 0.3%-0.4% while CitiBank is restricted at 0.15%.
Capital One vs. PNC
In the comparison battle between Capital One and PNC, Capital One has more to offer with its free services. Capital One will be a great choice for low-income earners, kids, and teens who need not pay monthly fees.
Though PNC is also offering a competitive APY with 0.4%, it includes the monthly fees with the amount of $15, which may not be suitable for the low-income earners and minors who depend on their parents.
Capital One doesn't require any amount for the minimum deposit on the account while the customers must need $25 as the minimum deposit at PNC. Capital One requires $0 as monthly fees so there needs nothing to avoid fees but PNC instructs customers to have high balances to avoid fees.
If you need an account at PNC, you should have opened CDs at branch locations. But there are no such compelling rules or policies at Capital One.
>>Read more About PNC Bank Reviews: Is PNC a Good Bank?
Capital One vs. Chime
If you want a bank that is similar to Capital One, then Chime would be for you. Chime is designed to help you save money and take care of your debts and spending management. It has a savings account that earns a 1% APY on all balances and no fees or minimums associated with it.
On the other hand, Capital One gives you more freedom on how to handle your spending habits. You can choose between tapping into their checking account balance at a 0% interest rate or using their credit card line of credit, which has an APR of 10%, depending on your personal needs.
Both Chime and Capital One offer an online account to deposit, check transactions and even transfer money. They both offer free debit card use with no foreign transaction fee and ATM fee refunds up to $10 a month for using out-of-network ATMs.
>>Read more About Chime Banking Reviews: Is Chime a Good Bank?
Conclusion: Is Capital One a Good Bank?
Capital One Bank is a great bank for individuals and businesses alike. Furthermore, they offer some of the best rates on loans, savings accounts, and other services in order to keep you coming back with all your banking needs.
Base on the situation, it can be hard to make an informed decision about where to go next when looking for a new financial institution. But if you've been thinking about making the switch from your current bank or credit union, we recommend taking a closer look at what Capital One has going on.
Capital One Bank is a bank that offers many benefits and perks. If you're looking for a change in your banking experience, we recommend checking out all the great features of this company to see if it's right for you.
Capital One FAQs
Is Capital One a safe bank?
Yes. Capital One is a federally regulated bank and has been FDIC insured since 1999. Capital One provides a secure online banking experience for its customers, including industry-standard encryption technology to protect data transmissions between your computer and our servers.
Is Capital One have a kids' savings account?
Yes, Capital One currently offers special savings accounts for kids. Their current checking and savings accounts provide great ways to teach your children about money management and starting their own banking habits while earning some interest in their money.
Is Capital One Bank real?
Capital One is a real bank that has been FDIC insured since 1999. It belongs to the Citigroup Inc. banking network, which includes other brands such as Citibank, AT&T Universal Card Services Bank, and E-LOAN.
Like this Article? Subscribe to Our Feed!
John is an avid researcher and is deeply passionate about health and finance. When he's not working, he writes research and review articles by doing a thorough analysis on the products based on personal experience, user reviews and feedbacks from forums, quora, reddit, trustpilot amongst others.