Marcus by Goldman Sachs Reviews: Is it a Good Bank?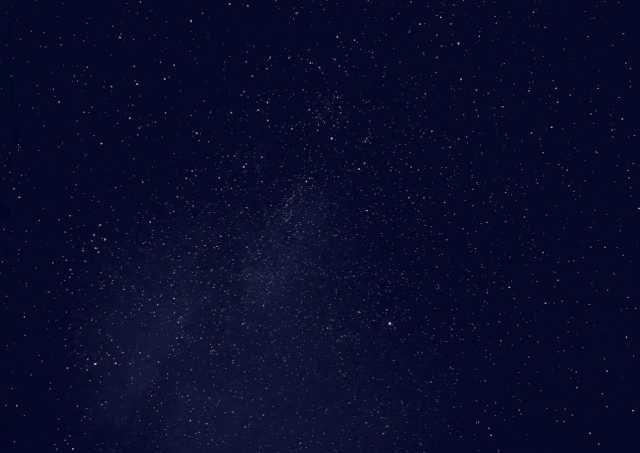 From one of the well-known investment banks to an online bank. Marcus by Goldman Sachs is doing something other online banks aren't.
There is a shortage of good savings account and Marcus by Goldman Sachs is here to solve this problem. After Goldman Sachs made a name for itself in the investment market, the brand decided to expand its offering into the consumer banking market. This, Marcus by Goldman Sachs was born in 2016.
Marcus doesn't offer a wide variety of financial products. But the ones Marcus does are highly rated. This online bank was ranked as number one by J.D. Power in personal loan customer satisfaction in 2019. Though Marcus doesn't follow conventional bank branches, it has a mobile app for both android and iPhone.
This Goldman Sachs bank review will focus on this bank's benefits and key features. We'll also share how Marcus by Goldman Sachs Bank USA savings accounts work. So keep reading till the end you'll be able to decide whether this bank is your best option or not.
Marcus by Goldman Sachs BankReviews: Topic Overview
Understanding how bank accounts work can be overwhelming at first glance but we're here to help break it down so that anyone can understand it!
Check out our comprehensive review of Marcus by Goldman Sachs Bank's services below: -What are the benefits? -How does it compare against other banks? -What are the Pros and Cons -Who is it best for?
Everything you need to know about Marcus Bank in one place. We've got the details for you.
What is Marcus by Goldman Sachs?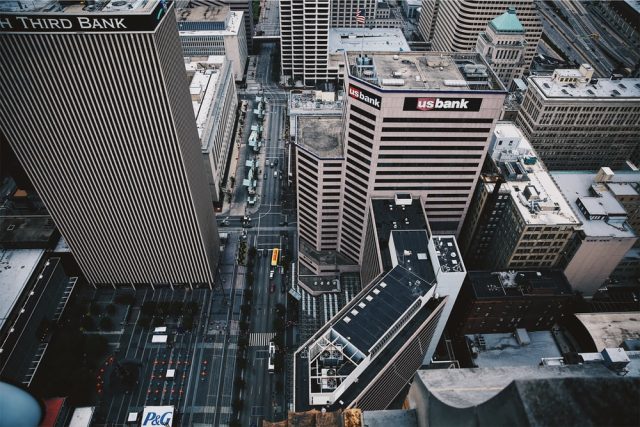 Marcus by Goldman Sachs Bank USA was named after the founder of Wall Street banks (Marcus Goldman). The bank is positioned as a straightforward online-only bank. It gives you added control over your personal finance and is easily accessible. Goldman Sachs is one of the most prestigious firms on Wall Street. It has several online banking features but you won't branch banking satisfaction. As Marcus by Goldman Sachs Bank USA is an online-only bank, it doesn't have physical branches. But you won't need bank branches because you can perform all banking tasks through your mobile banking app.
How does Marcus by Goldman Sachs Checking Account and Savings Accounts work?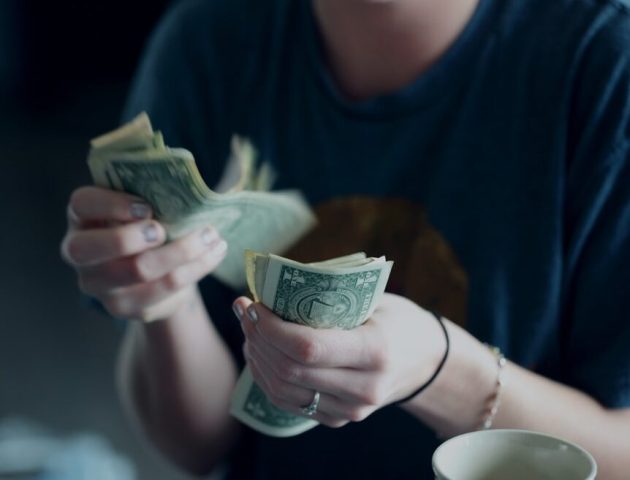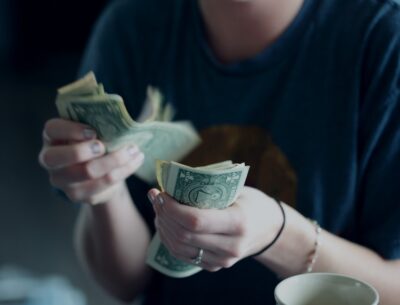 Goldman Sachs Bank USA Checking Accounts
You'd be surprised to know that there is a bank in the USA that doesn't offer any checking accounts. Its name is Marcus by Goldman Sachs. We don't know why Marcus hasn't completely leaped the gap between investment and consumer banking. It is reported that Marcus by Goldman Sachs Bank USA is planning to launch its checkings accounts in late 2021. You can link an external checking account with your Marcus savings account.
Goldman Sachs Bank USA Online Savings Accounts
Considering the current savings rates, Marcus' online savings account has a high APY. There is no need for a minimum deposit or minimum balance in your high-yield savings account to earn APY. In addition, Goldman Sachs Bank doesn't charge monthly fees, service fees, or transaction fees. You can link an external bank account with your savings account as well.
However, your external bank account from a third-party bank might charge for transferring money to and from Marcus bank. But that also depends on your bank's policy and it's not a hard-and-fast rule. Marcus Bank's high yield savings account is a lot different from other banks. It might not have a minimum deposit or minimum balance requirements, but you have a maximum limit.
Marcus's online savings account has a limit for how much money you can keep for earning a stable APY. If the amount in your Marcus online savings account is more than $3 million per account owner, you won't earn APY benefits. However, it's better than most high-yield savings accounts.
Marcus savings account is a great place to save money for a new car or home. You'll earn a stable APY of 0.50% on your online savings account. You can earn up to $877 in five years if you initially deposit $20,000. The savings amount doesn't seem much but it's better than most online savings accounts and higher than the national average. You also get a financial advisor when you open an account with Marcus Bank – Something all financial institutions should follow.
What are the Features of Marcus by Goldman Sachs Banking?
In terms of features, Marcus Bank is a couple of steps ahead of its competitors. You can find the Best CD rates, robust Marcus personal loans, and much more. Here is a detailed look at Marcus' account and other features of this online bank.
No Penalty CDs
If you want to enjoy high CD rates then the No Penalty CDs by Goldman Sachs are the best option. No penalty CD terms are available for 7 months, 11 months, and 13 months. With a minimum deposit of $500, you can earn 0.45% APY for your CD's maturity date of 7 months.
No penalty CD rates are buyer-friendly. You can lock in on great APY and withdraw money early. However, you'll have to wait 7 days after funding your No-penalty CD. You can also keep the interest rate earned on your no-penalty CD.
Marcus no penalty CDs are used for several purposes. For instance, you can use your no penalty CDs to fund your capital purchases like a new car or house. No penalty CDs are excellent for putting money on the side for your children's college fees.
No penalty CDs give you a good chance of earning money and having the flexibility to avoid early withdrawal penalties. You can relax when you have invested your money in no penalty CDs because it isn't going anywhere while you earn high-interest rates.
Marcus Personal Loan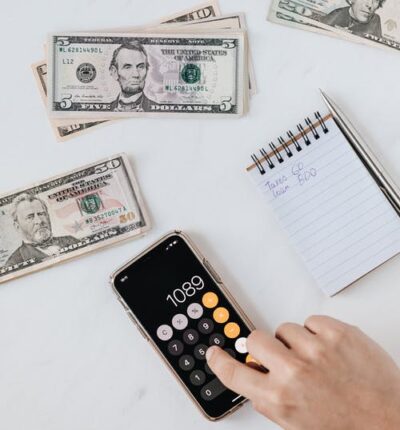 While the Goldman Sachs online bank might not have checking accounts, you can avail personal loans. You can get unsecured personal loans for various reasons. In addition, Marcus Bank offers no fee personal loans as well. However, the amounts at which the bank offers no fee personal loans range between $3000 – $40,000. This money can help you manage your personal finance, pay for a family vacation or home renovation.
We love personal loan terms by Marcus bank because you have enough flexibility to make your payments. Your personal loan term ranges from 36 to 72 months with a substantially lower APR. Plus, if you subscribe for auto-pay, the APR for your personal loan will drop by 0.25%.  All loans are subject to credit approval, and your monthly payment will depend on your interest rate. Marcus Bank will also evaluate your credit report before accepting your loan request.
Robust Mobile App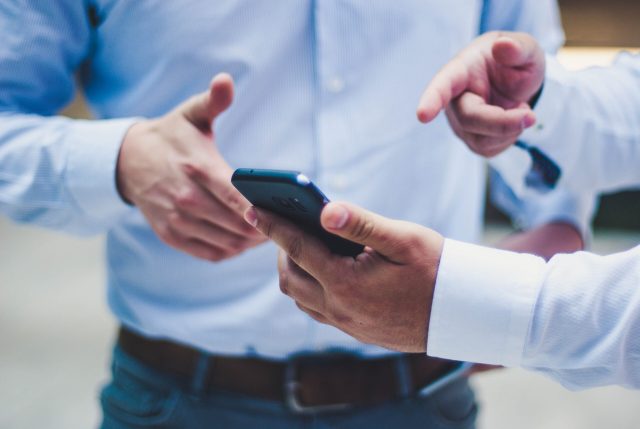 Marcus follows the online banking structure and you don't have access to physical branches. Although Marcus bank doesn't have ATM services, you can still benefit from its bank accounts. For instance, you can connect your linked account with Marcus mobile app and enjoy its robust features.
The mobile app allows you to transfer money to and from your linked account as well. Plus, you can check your account balance and review transactions. In addition, you can also set up loan payments to your Marcus personal loan balance and manage your progress. Though you won't face any transfer free from Marcus, you should check the policies of your linked account to confirm if they'll hold any charges or not.
How much does Marcus by Goldman Sachs  Cost?
| Marcus Bank Accounts Types | Monthly Fees | Waiver Criteria | Minimum Deposit Amount |
| --- | --- | --- | --- |
| Goldman Sachs Bank USA Online Savings Accounts | $0 | N/A | $0 |
Who is Marcus by Goldman Sachs  Best For?
Marcus bank accounts are excellent for those looking to open a high yield savings account. Plus, if you are comfortable with online banking you won't have any troubles with a Marcus bank account. In addition, you also get exceptional CD rates with a Marcus bank account. So this bank is basically a good choice for saving money. Here are several customers segments who'll benefit from a Marcus bank account.
People who want to earn good CD rates
Those who plan to open bank accounts with low balances.
People who don't like banking fees.
Who are satisfied with their external accounts in other banks.
Want No penalty CD
Don't plan to make instant payments or withdrawal
People who are engaged with a credit union
Marcus by Goldman Sachs  Bank Pros and Cons
✅ PROS
▶ High Savings Rate
The first thing you look for in a savings account is the interest rate. Unfortunately, most banks don't offer high saving rates because they have overhead costs. But not for Marcus Bank. You can enjoy 0.50% APY with your online savings account. After all, Marcus Bank doesn't have overhead costs such as salaries, rent, and equipment.


▶ No Monthly Fees
Most banks cut your interest amount by charging monthly fees. For instance, if you pay $5 every month on your savings account, you are interest earned is canceled out. However, Marcus' online savings account is different. You don't have to pay any monthly fees. it's a bonus feature for those saving up for a new car or house.



▶ No Penalty CD
Marcus Bank certificate of deposits doesn't have an early withdrawal penalty. You score a high APY on your CDs as well. Plus, you can sell your CDs and get your money sooner without facing any financial penalties. This feature makes Golman Bank best for people looking to earn by putting their money in a certificate of deposits.
🚫 CONS
✖ No CD Terms Beyond Six Years
Marcus Bank has some of the best options for a certificate of deposit. However, you won't find CD terms beyond 6 years. This contradicts the bank's purpose of promoting savings. After all, if you are saving for a house, you need CD terms beyond six years.

✖ No ATM Service
Perhaps one of the biggest pitfalls of Marcus Bank and considered as a bank failure is the lack of ATM service. Primary customers of this bank are those who prefer savings. However, there is no harm in adapting ATM services. We personally dislike the lack of ATM services. But you can link your external account with the Marcus Savings account and use your ATM card. Plus, the lack of mobile check deposits also creates several problems for Goldman Sachs customers. If this bank had mobile check deposit capabilities, we wouldn't have highlighted this point.

Marcus by Goldman Sachs  Compare to other Banks
| Bank | Minimum Deposit | Monthly Fee | Savings APY | Overdraft | Number of Branches |
| --- | --- | --- | --- | --- | --- |
| Marcus by Goldman Sachs | $0 | $0 | 0.50% | $o | N/A |
| CIT | $100 | $25 | 0.50% | $30 | N/A |
| Aspiration | $o | $0 | 1.00% | $25 | N/A |
| Chase | $0 | $12 | 0.01% | $34 | 5100 |
Marcus by Goldman Sachs  vs. CIT
CIT Banks offers a variety of bank accounts. However, Marcus bank only has Marcus' savings account. However, the online savings accounts of Marcus Bank offer excellent Annual Percentage Yield. It's the prime choice for customers looking to save for a big purchase.
Both CIT and Marcus banks have the same account features. Marcus offers CDs with no penalty and better savings APY than other banks. Plus, Marcus Bank's credit score evaluation is lenient. The bank doesn't have strict margins. Therefore, availing of a personal loan from Marcus is comparatively easier.
Marcus has a fee for opening any CD with the bank. The fee is $500 which is quite affordable. However, CIT bank is comparatively expensive. To open a CD account at CIT bank, you'll need a minimum deposit of $1000. In comparison Marcus Bank allows its customers to withdraw money from CDs whenever they desire without any early withdrawal penalty.
>>Read More About CIT Bank Reviews: Is CIT a Good Bank?
Marcus by Goldman Sachs  vs. Chase
The account opening process of Marcus is comparatively simpler. You need to share a few account details and you are done. However, customers face several obstacles in the account opening process of Chase Bank. Regardless of this, both Chase and Marcus don't require an initial deposit.
Marcus Bank offers some of the best personal loans compared to Chase Bank. You can score up to $40,000 and use this money for debt consolidation or home renovation. Unlike other financial services, your loan from Marcus bank is quickly approved. So you don't have to wait if your credit report and credit score are on point.
Where Marcus fails, Chase steps in. You get access to several reward point account features at Chase Bank. However, you won't find any rewards at Marcus. But the lack of rewards is covered up by Marcus Bank's no fee policy. You don't have to pay any fee no maintain a minimum balance at Marcus bank.
>>Read More About Chase Bank Reviews: Is Chase a Good Bank?
Marcus by Goldman Sachs  vs. Aspiration
The competition between Aspiration and Marcus Bank was tough. Both banks have incredible account features and customer support. But the direct deposits at Marcus Bank are comparatively better. You can deposit money, savings, transfer funds, wire transfer, or social security benefits into your savings account. Plus you can manage everything from Marcus mobile app and don't have to move from your seat.
One of the best things about Marcus Bank is its CDs. With a minimum deposit of $500, you can get a fixed rate of return, depending on the duration of your CD. This way your account balances stay positive and you don't have to rely on your saving account alone.
Aspiration bank has $1000 reimbursements against identity fraud. Since Aspiration bank considers identity fraud as a bank failure. but Marcus Bank isn't behind when it comes to internet security. The bank has taken all the necessary steps and more to protect your privacy.
>>Read More About Aspiration Bank Reviews: Is Aspiration a Good Bank?
Conclusion: Is Marcus by Goldman Sachs a Good Bank?
Marcus Goldman Sachs Bank USA is an excellent online bank for people looking to buy a new house or a car. If you are planning to save money, you can comfortably do that with Marcus Bank. This is because you have No penalty CD options and excellent Annual Percentage Yield on a high yield savings account.
On the other hand, customers looking for bank branches, and ATM services might be disappointed. Therefore, this bank is the prime option for people who want to grow their savings. You can also leverage personal loans from this bank. After all, personal loans at Marcus Bank have always received positive remarks in the J. D. Power customer satisfaction studies.
Marcus by Goldman Sachs Bank FAQs
Is Marcus by Goldman Sachs offering an online savings account?
Yes, Marcus Bank offers online savings account with high-interest rates. You can score up to 0.50% APY with no minimum deposit requirements. However, you'll need $500 for CDs.
Is Marcus bank any good?
Marcus bank might not be for everyone. It has excellent savings facilities and CDs. But for consumers who is looking for physical branches. Plus, you don't get ATM service as well. But Marcus offers significant returns. Therefore consumers prefer this bank because they want to save for a better future.
Does Marcus by Goldman Sachs have fees?
Marcus bank doesn't have any fees. This means that your saving account interest rates aren't adjusted in your fees. However, if you are opening a CD account, you'll need a minimum deposit of $500. This isn't much considering the fact you get a Marcus account and high-interest rates.