Vio Bank Reviews: Is Vio a Good Bank?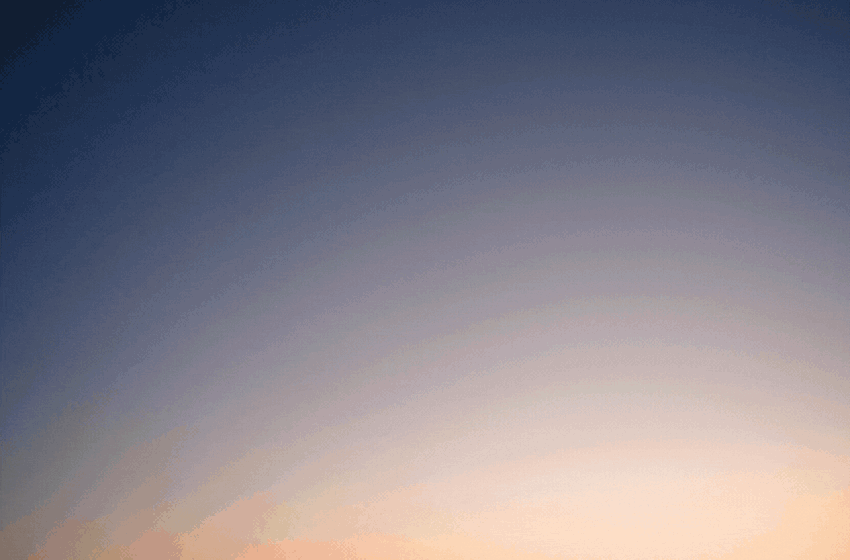 As digitalization is growing rapidly, everything is going online including supermarkets, shopping malls, and gaming so how can banking services remain behind? Online banking is the need of today for fast transactions, secured shopping, remote bank services, and quick response.
Vio Bank is also an online bank that provides banking services such as savings account, CDs via mobile app and website. Unlike traditional national banks, Vio offers higher interest rates on all balance tiers with minimum opening deposits.
However, can Vio Bank be competitive with other online banking institutions, or what is Vio Bank perfect for? Let's know about the Vio Bank detailly through Vio Bank reviews.
Vio Bank Reviews: Topic Overview
Understanding how bank accounts work can be overwhelming at first glance but we're here to help break it down so that anyone can understand it!
Check out our comprehensive review of Vio Bank's services below: -What are the benefits? -How does it compare against other banks? -What are the Pros and Cons -Who is it best for?
Everything you need to know about Vio Bank in one place. We've got the details for you.
What is Vio?

Vio Bank is an online division of MidFirst Bank that is and known as the largest privately held bank in the US. This financial institution has strong capital support of a $24 billion asset via MidFirst Bank after being formed in 2018.
Unlike other traditional banks, Vio Bank is an online-only bank that operates online via mobile app and website. Thus, customers need not visit the physical branches and wait for their turn to open accounts or make transitions.
Vio Banks offers three banking products and here they are;
High Yield Online Savings Account
MMA (Money Market Account)
CDs (Certificates of Deposit)
How do Vio Savings Account and CD Account work?
Vio Bank offers a range of online banking services that help customers grow digitally and ensure the fund is secured with a high-interest rate. Let's discuss the two different accounts that Vio offers.
High Yield Online Savings Account
It is easy to open this high-yield savings account with a small amount of money and get higher interest rates on your deposits. This account is extremely flexible to grow your money and you can access it whenever you need it.
No monthly maintenance fee and daily compound interest are some of the considerable features of a High Yield Online Savings Account. Below are some benefits of a High Yield Online Savings Account:
No monthly fee
Need only a $100 minimum deposit to open an account
0.51% online savings account APY
FDIC insured account up to $250,000
6 free withdrawal facilities per monthly statement cycle
High Yield Online Certificate of Deposit (CD)
For those who are retired or invest their money to earn high-interest rates, a High Yield Online Certificate of Deposit (CD) can be a smart choice.  The CD account that Vio Bank extends its term from 6 months to 10 years.
Based on the term of the CD, the bank offers rates as low as 0.10 percent and as high as 0.70 percent. Here is an overview of the term so that you can set your plan for this account.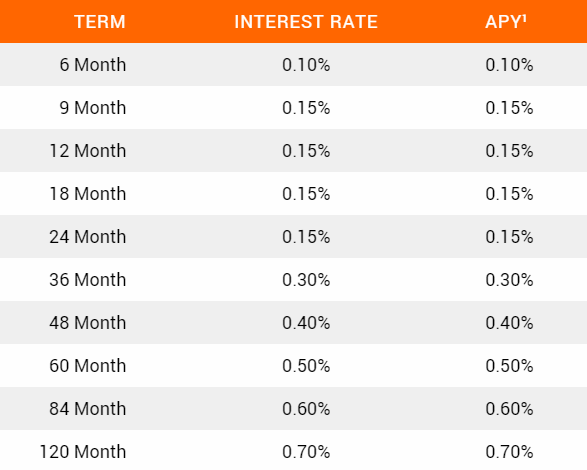 With no monthly fee and a small amount of money, you can start the CD account to get benefits such as a guaranteed rate of return. The bank promises to monitor the competition while ensuring its rates are on the top.
Here are some benefits of a Vio Bank High Yield Online CD you can reap in the account.
No monthly fee
Terms ranging from 6 months to 10 years
Need only a $500 minimum deposit to open an account
FDIC insured balance up to $250,000
Offers 0.10% to 0.70% APY depending on the terms
What are the Features of Vio Banking?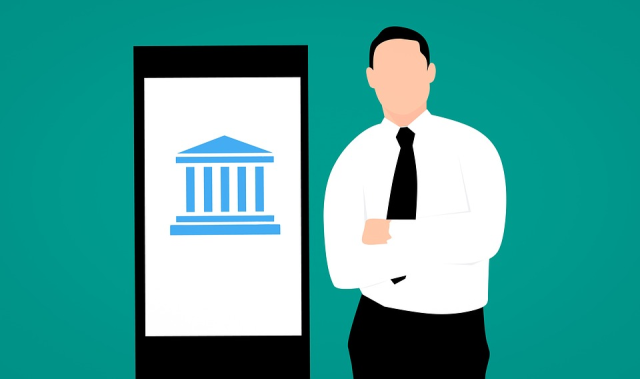 Vio Bank offers limited accounts but whitewashed the competitors by providing higher interest rates and online banking access. There are several other features that can steal customers from other banks to Vio.
Vio mobile app
Vio works online and helps make the transaction faster and easier. Customers can make deposits from other banks to Vio and vice versa.
The mobile app is pretty useful for customers so that the IOS users have placed 4/5 ratings while Android users keep it at 3/5 after giving reviews based on Vio bank customer service. Along with the mobile app, the account holders or those who need to create an account on Vio can simply access viobank.com.
Higher APY
Though the online bank doesn't charge a monthly fee, it offers a higher annual percentage yield on both savings accounts and CD account. This feature has attracted thousands of customers to join Vio and grow their money.
The Vio savings account offers 0.51% APY while the Vio CD account includes up to 0.70% APY to help the customers uplift their finance goals.
No monthly fee
Vio is a monthly fee-free online bank that doesn't charge for banking maintenance or service. This helps you be worry-free from finding the way to waive the bank overdraft fee or charge.
Customers can open accounts and earn compound interest depending on their balance tiers. However, Vio only allows six transactions per month and if you cross the limit, you' need to pay $10 per transaction.
How much does Vio Cost?
Vio doesn't charge a monthly service fee until you need paper sheets and additional banking facilities. If you're an average bank user and need to save and earn money through APY on your balance, Vio can be the perfect option.
Below are some considerable details of Vio Bank, which can help you decide whether Vio is perfect for your need or not. Here are two account overviews with fees and other banking parameters.
| Vio Bank Accounts Types | Monthly Fees | Waiver Criteria | Minimum Deposit Amount | Annual Percentage Yield |
| --- | --- | --- | --- | --- |
| High Yield Online Savings Account | $0 | N/A | $100 | 0.51% |
| High Yield Online Certificate of Deposit (CD) | $0 | N/A | $500 | 0.10%- 0.70% |
Who is Vio Best For?
Vio is the best bank for those who want an easy option to save money without paying a monthly fee. The online banking service with higher interest rates and small minimum deposit requirements can facilitate the customers who want the banking services online.
Vio can be the first choice for those who fall into the following categories;
Customers who need a simple and online bank to put their money away
Those who want to skip monthly service fees
People who try hard to keep minimum balance on the account
If you don't require checking accounts and debit card
Vio Bank Pros and Cons
Vio offers a huge opportunity to grow their money without worrying about any maintenance fee. But it has only three account options without room for checking accounts, which can disappoint several customers.
So there are also some limitations at Vio which the parent bank ponders over them to provide banking services to more groups. Let's know the pros and cons of Vio below.
✅ PROS
▶ High APY
Comparatively, Vio offers highly competitive interest rates on the deposit balance. High Yield Online Savings Account offers 0.51% to account holders and this percent remains the same on all balance tiers. Next, the High Yield Online Certificate of Deposit (CD) gives up to 0.70% depending on the balance.


▶ No monthly fees
Vio doesn't include a monthly fee for banking maintenance and service until you need extra service at Vio.



▶ Mobile app and website
Vio is on your smartphone and you can access it from anywhere. This helps the customers save their money and energy.
🚫 CONS
✖ No branch and ATM access
Vio is only an online bank so you have no access to a physical branch or ATM until you visit its parent bank. For those who need a branch or ATM access, Vio can not meet their needs.

✖ No option for checking accounts
Vio lacks a checking account which can disappoint those who need it.

✖ Need $100 minimum deposit to open an account
Vio requires a minimum deposit to open an account while others don't need it. Also, the required opening deposit is big which can disappoint the brick and mortar customers.
Vio Compare to other Banks
| Bank | Minimum Deposit | Monthly Fee | Savings APY | Overdraft | Number of Branches |
| --- | --- | --- | --- | --- | --- |
| Vio | $100 | $0 | 0.51% | $0 | N/A |
| Varo | $0 | $0 | 0.50% | $0 | N/A |
| CITBank | $100 | $0 | 0.50% | $34 | N/A |
| Chime | $0 | $0 | 0.50%  | $34 | N/A |
Vio vs. Varo
Vio can be a dominant competitor for Varo bank in terms of providing high APY. Vio is also great in relieving bank restrictions including maintaining a minimum balance.
Besides, Varo allows savings accounts only to customers who have checking accounts, and transition at Varo is restricted among the Varo account holders only.
>> Read More About Varo Bank Reviews: Is Varo a Good Bank?
Vio vs. CIT Bank
Both Vio and CIT bank are pretty similar in type and service but Vio appears dominant on CIT with some features. Vio is solely online whereas CIT has physical as well as online access without having ATM access.
Vio offers up to 0.70% APY whereas CIT is limited to 0.15%. It is where Vio stands above.
>> Read More About CIT Bank Reviews: Is CIT a Good Bank?
Vio vs. Chime
Though both Vio and Chime are online banks, Vio appears better with some banking facilities. Vio offers higher interest rates and includes CD and money market accounts which Chime lacks.
Besides, Vio offers an easy and useful mobile app and doesn't compel the customers to maintain a minimum balance. Unlike Vio, Chime lacks personal loans and may charge for wire transfer.
>> Read More About Chime Banking Reviews: Is Chime a Good Bank?
Conclusion: Is Vio a Good Bank?
Vio Bank is the smart choice for people to engage in their bank transition and banking services online. Without monthly fees but a higher interest rate at the bank is a great benefit for people who wish to grow their money with pace.
Vio Bank is a great bank to open your account with. They have competitive rates on their savings, and CD accounts. If you are looking for an online banking solution that offers everything from free ATMs anywhere in the world to mobile deposit capabilities, they might be just what you're looking for.
So if you want to open an account at a minimum deposit and earn a higher rate of interest than most banks offer, this could be your opportunity!
Vio Bank FAQs
Is Vio's Online Savings Account trustworthy?
Absolutely, Vio's online savings account is safe and trustworthy as it is backed by his parent bank, MidFirst which is one of the high profiled and reputed US banks.
What is the rating of VIO Bank?
In the 2020 U.S. Retail Banking Satisfaction Study by J.D. Power, Vio's parent, MidFirst Bank, had scored fourth in Overall Customer Satisfaction in the Southwest. Likewise, many financial advisors give 3.5/5 ratings to Vio.
Is Vio Bank FDIC insured?
Yes, Vio Bank is a member of FDIC so it is FDIC insured. Vio Bank offers FDIC insured balance up to $250,000.
Who is Vio Bank owned by?
Vio Bank is an online division of MidFirst Bank so MidFirst has owned Vio Bank. MidFirst Bank was established in 1911, having a headquarter in Oklahoma City.
Like this Article? Subscribe to Our Feed!
John is an avid researcher and is deeply passionate about health and finance. When he's not working, he writes research and review articles by doing a thorough analysis on the products based on personal experience, user reviews and feedbacks from forums, quora, reddit, trustpilot amongst others.