Ally Bank Review: Is Ally a Good Bank?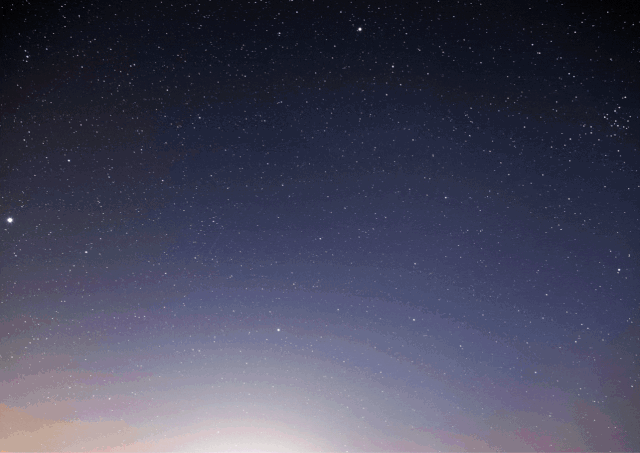 Do you want to open an account with high-interest rates and no minimum deposits? Are you looking for a one-stop shop for all your financial needs, like mortgages, vehicle loans, personal loans, money market account, and investment options?
Look no further. Ally bank is the answer to all your queries.
In 1919, General Motors started Ally Financial Inc. to provide financing facilities to its automobile clients. In 2009, after a series of changes, this business entity was renamed Ally Bank. Ally is primarily known for its low-cost, online-only financial services.
However, is this well-known online bank good for you? Let's find out through this Ally Bank review.
Ally Bank Review: Topic Overview
Understanding how bank accounts work can be overwhelming at first glance but we're here to help break it down so that anyone can understand it!
Check out our comprehensive review of Ally Bank's services below: -What are the benefits? -How does it compare against other banks? -What are the Pros and Cons -Who is it best for?
Everything you need to know about Ally Bank in one place. We've got the details for you.
What is Ally?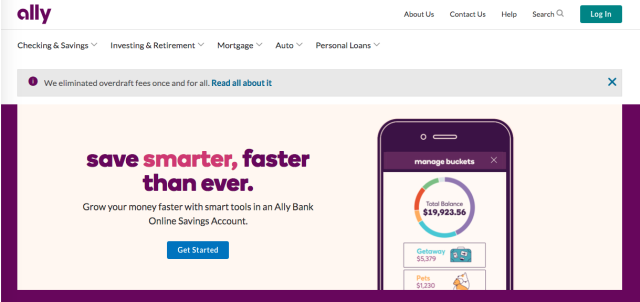 Ally Bank is a full-service online bank that offers exceptionally low rates. There are no minimum deposit restrictions or service charges with their financial products.
The Federal Deposit Insurance Corporation (FDIC) protects Ally bank. This financial institution follows the same standards and regulatory restrictions as conventional banks, even though it does not have physical branches.
The FDIC guarantees your accounts up to the limit of $250,000 (per account holder), just like traditional banks.
How do Ally's Checking Account and Savings Account work?
The most popular products of Ally bank are saving accounts and checking accounts. Let's see how it works.
Checking Account
Ally has a fantastic online checking account that actually pays interest, unlike most other conventional banks. Account-holders are paid 0.10% annual percentage yield, on balance till $15,000, while on balances over $15,000, one can earn 0.25% annual percentage yield.
In addition to that, you may use Ally check deposit to deposit checks online, and Zelle and Ally Skill make money transfers simple. There is no minimum deposit requirement, and account holders can avoid ATM fees by using one of the 40,000+ Allpoint® ATMs. You can also use a mobile app to manage your bank account.
Online Savings Account
Customers wishing to earn greater interest in their savings than most other conventional banks will find Ally as an excellent option. The bank pays a 0.50% APY, has no monthly maintenance fees, and has no minimum balance required.
Ally also allows you to tailor your savings by letting you open as many saving accounts as you wish. This way, you can have separate accounts for specific expenses like vacations and home repair projects.
Click Here to Know More About Ally Bank.
What are the Features of Ally Banking?
Ally Banking is an online financial institution that has its unique features. Let's learn about some of these.
There is no minimum deposit or monthly maintenance fees. You can open a bank account with very little money and instantly start earning interest.
Live chat customer service is available. Some consumers are wary about entirely digital banking because they lose the personalized feel. But rest assured, Ally has actual human staff too, which can assist you.
Ally doesn't accept cash deposits. Your options include mobile check deposit, setting up direct deposit, setting up a wire transfer, direct deposits, or sending a check by mail.
You can quickly deposit checks by phone. Simply upload a picture of the check with your phone on the mobile app, and the amount will be transferred to your account.
They are also entirely open about their rates so that you won't be caught off guard.
When it comes to safeguarding your hard-earned money, security is a critical consideration. The FDIC ensures Ally Bank, so your funds are secure.
Ally bank caters to most of your financial needs. It just launched Ally Invest after acquiring TradeKing in 2016. Among digital brokerages, Ally Invest has some of the lowest fees.
Ally Bank offers a wide range of financial services, including checking and online savings account, mortgages, vehicle, and personal loans, as well as retirement and investment choices.
Ally Interest Checking Account
A fantastic online checking account that pays interest, unlike other banks with regular checking accounts. On account balance under $15,000, account holders earn 0.10% APY, while on balances over $15,000, they earn 0.25% APY.
You can use echeck deposit for depositing checks via smartphones, and Zelle and Ally Skill make money transfers simple.
Ally Bank Savings accounts
Consumers wishing to earn greater interest on their savings than many traditional banks will find Ally's savings account to be an excellent option. The account pays a.50 percent annual percentage yield, has no monthly maintenance fees, and has no minimum balance required. Ally also allows you to tailor your savings by creating online "buckets" for specific expenses like trips and home repair projects.
Also, Ally's Savings Account has two variants, one savings account, which pays a higher rate, and the other one is a money market account, which gives a checkbook and a debit card.
Money Market
For consumers who want to circumvent minimum balance requirements for opening and earning income on money market accounts, the Ally Money Market Account is a great option. With an APY of.5, Ally's money market account is a terrific way to keep your cash. Account-holders can deposit checks electronically, use a fee-free ATM network, and collect interest on their account balance.
CDs
CDs are a wonderful way to save money for medium-term needs like a down payment on a home or a new automobile. CDs have set terms and you can't withdraw your money. If you have a 12-month CD, for example, you will have to wait for 12 months before you can retrieve your money. Your money will accrue interest throughout that time.
Ally bank offers a high yield CD as well as a raise your rate CDs with a loyalty benefit on the renewal of your CD. You can raise your rate once for two-year CDs and twice with four-year CDs. Ally Bank Raise Your Rate CDs has APY 0.55% for two years term and for Four Years 0.55%.
Ally also has a No Penalty CD, which means you won't be penalized if you need to withdraw your money before the tenure is finished.
However, early withdrawal penalties ate levied up to 120 days of interest on Raise Your Rate CDs.
Retirement and investment
While Ally's CDs, savings, and checking accounts are the stars of the show, the company also offers a variety of investment and retirement-saving options. Customers can open a standard IRA, a Roth IRA, or a rollover IRA. Stocks, bonds, and ETFs, mutual funds, low-cost securities, and more are just a few of the investing alternatives accessible.
Mortgage
Customers wishing to finance the purchase of a property can get a mortgage from Mortgage Ally. Borrowers can fill out a simple online application and receive approval in three minutes or less.
Jumbo mortgages, fixed-rate, and adjustable-rate are all available via Ally. Ally can also assist you if you want to refinance your current mortgage.
Vehicle Loan
Over a century ago, Ally began offering auto loans, and they're still holding strong. Vehicle financing is available from Ally for both personal and business automobiles. Ally finance, though, is only accessible at a few dealerships.
Personal Loan
Personal loans are available from Ally to cover a variety of needs. Loans for medical treatments and surgeries and loans for house repairs and renovations fall under this category. If you have a large medical bill or a home renovation project coming up, personal loans can help you pay for it. Loans are sent straight to the provider in both circumstances.
How much does Ally cost?
The financial products offered by Ally are relatively low-cost and have few charges. For instance, Ally's online Interest Checking account offers no monthly maintenance fees or minimum, no charges for ACH transactions, national or international wire transfers, or cashier's checks costs.
There is an explicit mention of their overdraft fees and outbound domestic wires, so you are not kept in the dark.
Not only does Ally have a low fee structure, but several of its financial solutions can also help you save money in the long run. For instance, their Interest Checking account and Online Savings account both earn a high rate of interest.
| Ally Bank Accounts Types | Monthly Fees | Waiver Criteria | Minimum Deposit Amount |
| --- | --- | --- | --- |
| Ally Interest Checking | $0 | N/A | $0 |
| Ally Savings Accounts | $0 | N/A | $0 |
Click Here to Know More About Ally Bank.
Who is Ally Best For?
Many types of customers will benefit from Ally, particularly those who embrace the company's cloud-based solution.
Those Who Are Happier With an Online Bank
Ally is an online-only bank with a comprehensive portfolio of digital tools to assist you in budgeting, saving, and managing your money. Ally is a wonderful option if you're searching for a bank where the internet experience isn't an inconvenience.
Those Seeking a Low-cost Bank
Ally takes pleasure in charging its consumers few fees. It charges costs that are explicitly specified up beforehand.
Those Looking for Interest-bearing Accounts
While several conventional banks don't offer interests, Ally offers interest-bearing checking and savings accounts. This means it's a terrific option to increase the money you've set aside.
Ally Bank Pros and Cons
✅ PROS
▶ An Umbrella of Financial Products Are Available
Ally provides a diverse range of financial services, including all kinds of accounts, in addition to retirement and investment alternatives, and so much more.


▶ Fees Are Low
Ally bank account takes pride in its minimal fees and transparent pricing.

 Ally doesn't have the physical overhead expenditures of conventional banks because it's exclusively available online. Ally will be able to pass on the savings to its consumers. Each of Ally's deposit accounts has no monthly fees.



▶ Account Opening Is Easy
Opening an account from the comfort of your own home is quick and straightforward. You don't have to meet with a banker or complete a mountain of paperwork.

▶ Convenience
It's simple to conduct all of your financial transactions online. You are not required to visit a bank during business hours. You can bank from anywhere, and you can even deposit checks over the phone.
🚫 CONS
✖ There Are No Physical Bank Locations
Ally is a completely digital bank and has no physical branches.
Knowing that you won't be able to drop by into a branch and receive assistance from an actual person may make you feel uneasy. Customer service is only available by phone, which causes long waiting times.

✖ Cash Deposit Is Not Feasible
Cash deposits are not a feature of Ally's bank account, which can be troublesome for customers who routinely deal with cash.

✖ No ATM Card for Savings Account

For some, this may be a disadvantage. Because the savings account does not include an ATM card, you will be unable to make quick withdrawals from ATMs.
If you require money, you'll have to make an internet transfer (or a wire transfer, through a phone, or an echeck deposit), which could take several days.
Ally Compare to other Banks
| Bank | Minimum Deposit | Monthly Fee | Savings APY | Overdraft | Number of Branches |
| --- | --- | --- | --- | --- | --- |
| Ally | $0 | $0 | 0.50% | $o | N/A |
| Chime | $0 | $0 | 0.50% | $0 | N/A |
| Capital One | $0 | $0 | 0.40% | $35 | N/A |
| Citi | $10o | $4.50 | 0.40% | $34 | 2649 |
Ally vs. Chime
Both Chime and Ally are online banking systems that offer excellent checking and high-yield savings accounts. Your decision between the two may come down to the specifics of what you want from a bank account.
Firstly, Ally bank's savings account offers 0.50% APY on its Savings Account and 0.10% to 0.25% interest on its interest checking account. There is no requirement of monthly fees or minimum balance. In addition to that, you can also save in different buckets for different goals, like travel or monthly EMIs for a home loan. Also, surprise savings assess your spending habits and transfer excess funds from your checking account to savings three times a week. Isn't that a great feature to be able to earn more interest? However, there is a drawback is that you can't deposit cash.
Chime Savings Account also has an APY of 0.50%, however, its checking account offers zero interest. No maintenance fees or minimum balance is needed for any kind of accounts. Here, you can deposit cash for some fee at Green Dot outlets. Though a major drawback is to be eligible for a Chime savings account; you must first open a Chime Spending Account.
Hence, Ally's savings options are more comprehensive than Chime's, including savings buckets for varied objectives and Surprise Savings to encourage you to save even more.
>>Read More About Chime Banking Reviews: Is Chime a Good Bank?
Ally vs. Capital One
Ally Bank and Capital One 360 both provide higher annual percentage returns than brick and mortar banks. They're both worth considering if you want to make more money on your savings (while paying fewer fees). Our exhaustive comparison can assist you in making your decision.
This one is a tie for a savings account, as both banks have much higher rates than the national average for conventional banking. Also, they neither impose any monthly maintenance fees nor have any minimum balance requirements. However, Ally's checking accounts' APY, on balances of less than $15,000, is 0.10%, while on balances of $15,000 or more, it is 0.25%. In addition to that, over 43,000 Allpoint ATMs are available for free. Also, national out-of-network ATM fees are reimbursed monthly up to $10.
On the other hand, Capital One 360 Checking account has a flat APY of 0.10% across all tiers. In addition ,over 40,000 ATMs are available for free.
To sum up, Ally certainly has a minor advantage in terms of ATM charge reimbursement. It also pays a greater interest rate if you maintain a balance of $15,000 or more; however, most people should save more significant sums of money to avail of this.
>>Read More About Capital One Bank Review: Is Capital One a Good Bank?
Ally vs. CitiBank
Citibank is a big international brick-and-mortar bank that caters to customers with substantial balances. How does it stack up against Ally Bank? Check out below for a comparison.
Citibank has nearly 700 locations across the United States. You should open an account as a combination of checking and savings. Service fees and waiver options are on the higher end of the scale. Best for clients with a high balance who can open a privileged account to receive bonus points, receive preferred rates, and other benefits.
Ally Bank, on the other hand, pays a high rate of interest on its online savings account. It also has interest calculators and a variety of CD alternatives, such as no charge, and increase your rate CDs. For all of their bank services, there are no minimum deposits or servicing fees.
In a nutshell, Ally Bank, compared to Citibank, has better savings and checking APY, and customer service is also noteworthy.
>>Read More About Citi Bank Reviews: Is Citi a Good Bank?
Conclusion: Is Ally a Good Bank?
To sum up, Ally is an online bank that offers a wide range of financial services, including high-yield savings and checking accounts. Clients familiar with online-only banking and who want to effectively manage their accounts while earning a little additional interest should choose Ally.
Moreover, Ally offers low fees, competitive interest rates, and user-friendly policies, to name a few benefits. Not everyone can be comfortable with an online-only bank, and Ally isn't the most incredible option if you want the ease of a traditional bank.
However, it's an excellent option for anyone looking for a simple, low-fee online account that they can maintain completely online.
Ally Bank FAQs
Is it safe to open online savings account on Ally?
Yes, it is entirely safe to open online savings account on Ally, as the FDIC ensures its accounts up to $250,000 per depositor. If Ally Bank fails, the federal government will guarantee the balance in your bank accounts. Online banks must still adhere to the same rules and regulations as traditional banks. They simply do not have physical addresses.
Moreover, conducting banking activity via the internet is also generally safe. To protect your information, Ally has employed multiple security features. To safeguard its consumers, it uses anti-virus software, firewalls, and end-to-end encryption, as well as a two-step authentication system.
How good is Ally Bank?
Ally bank is as good as any traditional bank, the only difference being it has no physical branches. It is a complete only-digital bank that offers competitive rates of interest, no fees, no minimum monthly deposit, and customer support that is available 24/7. Ally Bank is a banking business of Ally Financial Inc. that has origins spanning a century now. It has its headquarter in Sandy, Utah, and was established in 2009.
Like other online banks, Ally caters to customers who prefer to bank from either phone or laptop. Ally offers mortgages, car loans, personal loans, investment, and retirement options in addition to the money market, checking, savings, and certificate of deposit (CD) accounts.
What are the pros and cons of Ally Bank?
PROS
Ally is FDIC insured. When it comes to storing your hard-earned money, security is a critical consideration. Don't worry, FDIC insured Ally Bank. Also, you don't want to jump from one bank to another for all of your financial needs. Ally just launched Ally Invest after acquiring TradeKing in 2016. Compared to other online brokerages, Ally Invest has some of the lowest costs. And, of course, Ally Bank's banking accounts have no fees or minimum eligibility criteria.
CONS
You might feel the lack of personal touch as there is no physical branch or staff with whom you may build your relationship. Moreover, if you are a trader, you can not deposit hard cash into your bank. That can be a significant handicap.
Which is better, Ally or Capital One 360?
There are many other online banks, too, such as Capital One 360. However, Ally bank has a higher APY for their savings account as compared to it. Moreover, customer service is available 24/7 for Ally bank, whereas Capital One 360 is open between 8 am to 11 pm only.
However, Capital One 360's Interest Checking account gives overdraft options if in case there is an accidental withdrawal.