Best Forex Demo Accounts in 2023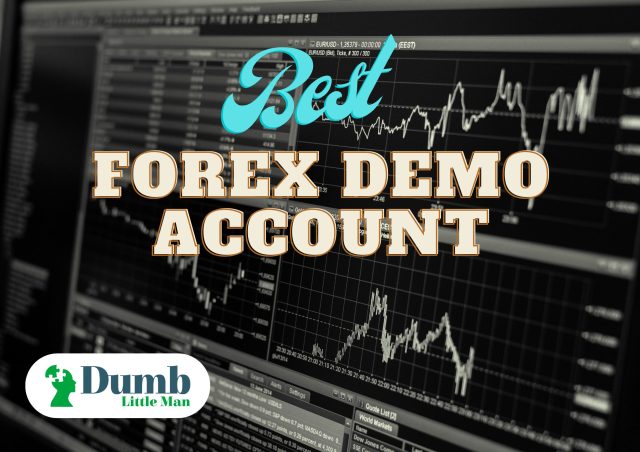 Want to jump straight to the answer? The best forex broker for traders is Avatrade
The #1 Forex Trading Course is Asia Forex Mentor
Demo accounts are an excellent way for practice trading often used by new forex traders. When you enter the forex market, there is always a risk that you might lose money when trading. However, these accounts can mitigate these risks. For beginners especially, there will be a high risk of losing money, and thus using demo accounts can assist you in developing trading strategies before you start. Additionally, there are various trading platforms that you can utilize to experiment with your tactics.
This review provides you a thorough guide to choosing the best demo accounts among the several options available, emphasizes why you should trade with a demo account, and lists down the pros and cons of using one. Readout to learn more about these forex demo accounts.
Best Forex Demo Accounts
Best Forex Demo Accounts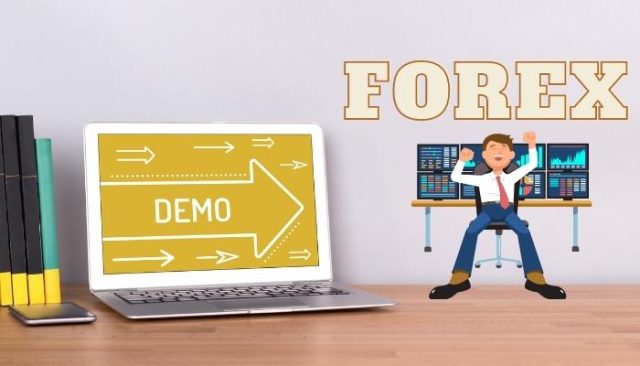 To begin trading with a demo account, you should first be aware of what this is and why it is used. It is a type of practice trading account that uses virtual money and provides every forex trader with exposure to the trading world. These accounts help you make sound decisions and build strategies that you can use when trading with a real money account.
A demo account is similar to a real account apart from the money involved. Since learning Forex on a real account can be costly and riskier, a demo account can offer you the same exposure free of cost through virtual money. Although you may not get the experience of losing and gaining money, you can learn to make wise strategies and plan your trading with these.
The broker's trading platform provides you with a market-stimulated trading environment and gives you the opportunity to receive market insights from trading experts in a quick and responsive process. Using a real account, there is a high risk of losing money and many investor accounts lose money when trading in their initial days. It thus becomes crucial to first trade forex using a demo account rather than jumping to dealing with real money.
To receive the best forex trading experience, you should choose a reliable and efficient broker. Hence, it is always better to first gain an understanding of all the options available and then analyze which one will most suit your trading needs.
#1. Avatrade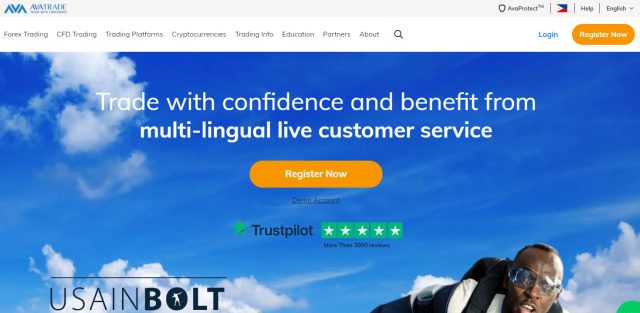 Avatrade is one of the top choices of traders looking for a high sum of virtual money being deposited in their demo accounts. Avatrade offers you a sum of as much as $100,000 that you can use to trade on the forex market. Another feature that attracts the traders is their ability to support multiple platforms like MetaTrader and AvaOptions.
#2. Forex.com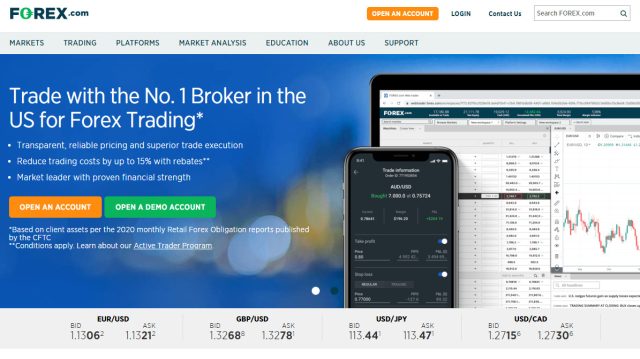 Another well-known forex broker provides you with a demo account that enables CFD trading and gives you several currency pairs. They are the top brokers for beginners, offering them a safe trading platform. Forex.com offers its customers an entirely digital platform with an effortless account opening procedure. This practice trading platform is accessible to a wide range of countries, and everyone can benefit from their free forex demo accounts that have the lowest risk and offer the highest flexibility.
#3. eToro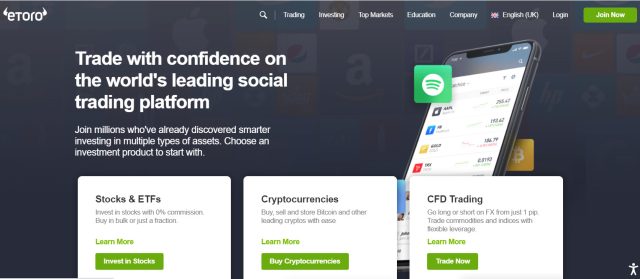 eToro is an Israel-based social trading platform that experienced traders mostly use; however, beginners can also benefit through CFD trading. CFDs are complex instruments, and eToro makes their trading process simple and easy. The company prioritizes your safety and security and offers you a market-leading forex trading platform. EToro is a top broker that allows trading in up to 40+ cryptocurrencies while reducing the risks of losing money when trading CFDs.
#4. IG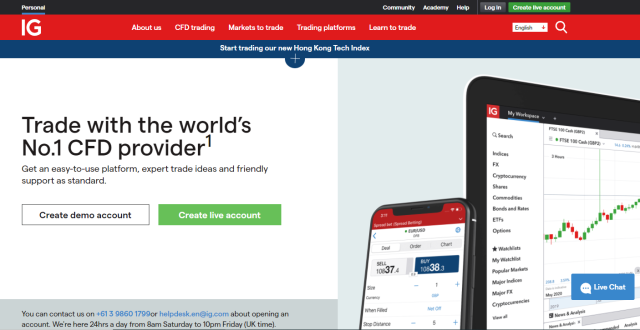 The IG trading platform of the US is the most trusted and preferred forex broker that has been listed as the top by Investopedia. The platform offers access to over 80 currency pairs. IG also offers you options and futures along with Forex and CFD trading. They provide share dealing and smart portfolios
#5. Plus500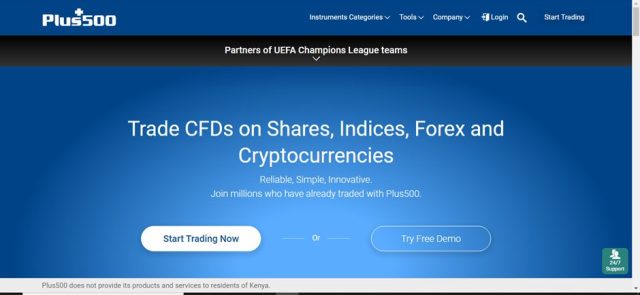 With a plus500 demo account, you can gain exposure to a more significant number of forex traders all around the world and trade in CFDs with ease. However, due to the large CFD trading, there is a higher risk, and the investor accounts lose money when trading on the real account. They further provide a user-friendly mobile application along with efficient account opening and customer service.
#6. EasyMarkets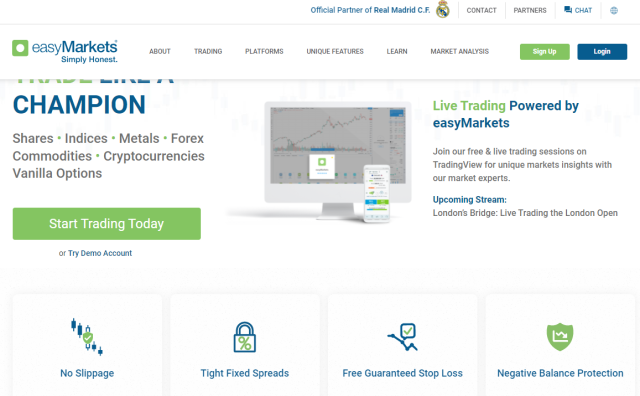 Also known as Easy Forex Trading Limited, this platform serves as an online average-risk forex broker that is safe and easy to use. With EasyMarkets, first-time traders can benefit from two unique features: Freeze Rate and deal cancellation. In addition, their demo account is particularly valued for its easy-to-use characteristic and allows you to trade with more than 200 instruments.
Why Choose a Demo Account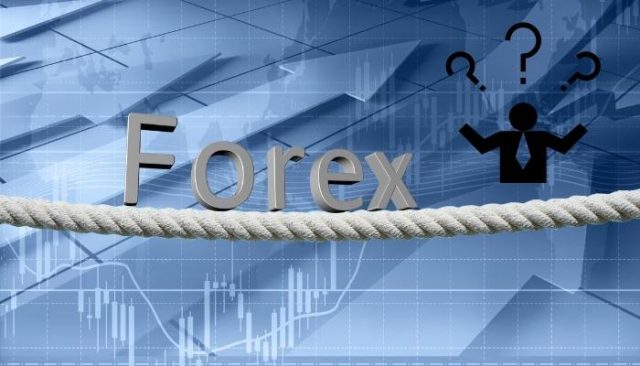 The success of almost everything depends on how well you plan it, whether it's a business strategy or trading forex. You must have made a road map and experimented using imaginary values, the probable outcome that you seek. Using a demo account helps you do the same.
A forex demo account provides you with a trading platform where you can become aware of the various forex market characteristics and experiment with the different strategies.
Therefore, it is a starting point for beginners who are learning and gaining an understanding of the forex markets. Since these forex accounts are not real accounts and neither use real money, you can easily experiment with your tactics to increase your chances of success in the market. Although these accounts offer new traders an opportunity to learn to trade in forex and familiarize themselves with the software that the brokers use, there are certain limitations that make the experience of demo accounts different from that of real accounts.
Opening a demo account has become easy and quick. Unlike before, anyone can enter the forex market nowadays and experience the journey from being a new trader to turning into an experienced one. You can easily set up an account by visiting one of the suitable top forex brokers and registering your account. Once this is done, you will be provided with a username and password to log in. Then, log in to your account and there you will find all the demo options and trading choices available to you.
Different trading platforms have distinct specifications depending on the products and currencies they trade. A typical forex broker will provide you with a single account having various features and a built-in ideal trading environment. Usually, the brokers will offer you a minimum margin of $100,000 of capital, however, some brokers may differ.
A few trading platforms provide you with micro trading facilities and permissions. Moreover, in the best-case scenario, you may also come across platforms where you are required to specify your desired starting capital. If this is the case, then you can more accurately trade using a demo account as you would anticipate when trading on the real one.
Another point to note is that many traders often find it challenging to shift from a demo account to a real trading account. It is recommended that you wait for at least three months before switching. You should only switch if you have been successful on the demo, but even so, you need to take it slow when starting trading on the real account. Understanding the market is the core skill required for trading and once you master that, there's no stopping.
Most people often consider opening a smaller live trading account rather than a demo one. They believe that opening a real trading account will offer them more insights and a wider experience. A smaller real account can be used and will cater to all your learning and knowledge gaining, however, it is still risky.
A small account allows you to learn and practice your skills, with little loss but once you start trading with real money, you may get too involved and overconfident. Hence choosing a demo account is surely the perfect choice for all beginners as well as experienced traders seeking trading platforms to practice.
What is Forex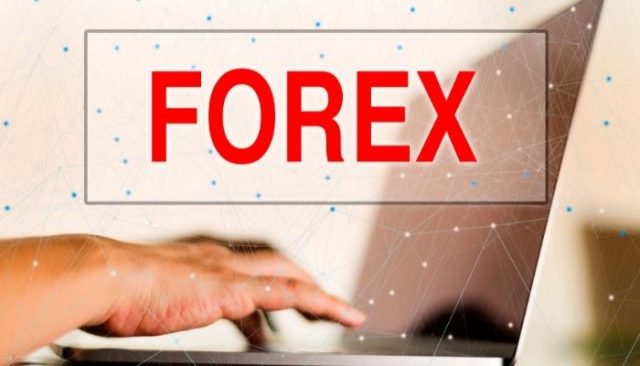 The Forex (Foreign Exchange) is a platform/market that offers the opportunity for currency trading. It is one of the biggest markets that can impact various parts of the economy. Like the normal currency exchanges, Forex is where buyers and sellers trade currency, causing exchange rate fluctuations.
Forex has become more popular recently. With more people gaining awareness about the market, the supply and demand for foreign currencies have increased largely. The forex market provides shelter to various institutions and investors, protecting them from unfavorable exchange rate fluctuations in the future. This is usually done by speculation and hedging techniques.
Moreover, the Forex Market is an OTC (over-the-counter) market that does not require any such physical exchange. Therefore, the most popular and in-demand currencies traded on Forex are the US Dollars and the Euro.
Although the fluctuations in the exchange rates mainly occur due to the trades between currencies, there are other factors that have an influence too. These include interest rate fluctuations, policy changes, and political factors. What an investor does in Forex, it has an impact on all of us. An exchange rate fluctuation may affect the exports and travel costs.
Forex Demo Accounts Pros and Cons
There are several pros and cons associated with the use of Demo Accounts. Some of these are mentioned below.
Pros
Assists you in planning and developing trading strategies.
You gain an understanding of the Forex market and factors affecting the various foreign exchange fluctuations.
Helps you in risk management and mitigation.
A hands-on experience with trading Forex without losing money.
Cons
The demo account may differ from the actual live account.
You may become too confident when trading with virtual money and thus trade as a risk seeker.
Best Forex Trading Course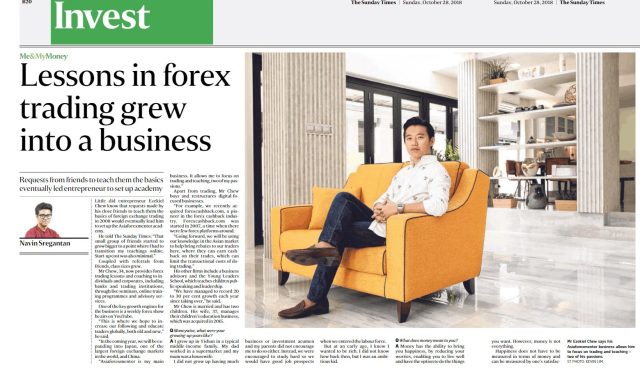 Asia Forex Mentor by: Ezekiel Chew
Another method of learning how to trade in the forex market is to get access to the top-rated forex courses. You can find multiple forex courses available to help you understand and become aware of the forex trade and its particulars. As a result, you can gain knowledge, learn, practice, and succeed at forex trading in no time and at low costs.
Although there are many online courses available, Asia Forex Mentor is the best-known course offered by Ezekiel Chew. The latter is an experienced and qualified mentor and assists you in making the best trading strategies and informed decisions.
Having trained multiple forex traders for the past many years, this platform is known to be the most trusted and reliable source of forex training. Whether it's Forex, commodities, gold, stocks, or cryptocurrencies, you can enroll in the Asia Forex Course to learn and conquer the trading market.
Since many retail investor accounts lose money daily on the Forex, Asia Forex Mentor aims at minimizing this high risk of losing profits. The portal teaches you how to trade Forex by making you aware of the power systems and by using an ROI technique to earn profits.
Additionally, to enhance your flexibility and make this learning opportunity more accessible to a greater audience, Asia Forex Mentor offers its customers reasonable rates and efficient enrollment procedures to help them enjoy an exceptional learning experience. The rates are $997 after a free trial of seven days and $940 without a free trial.
Best Forex Brokers
Conclusion: Should you choose a Forex Demo Account?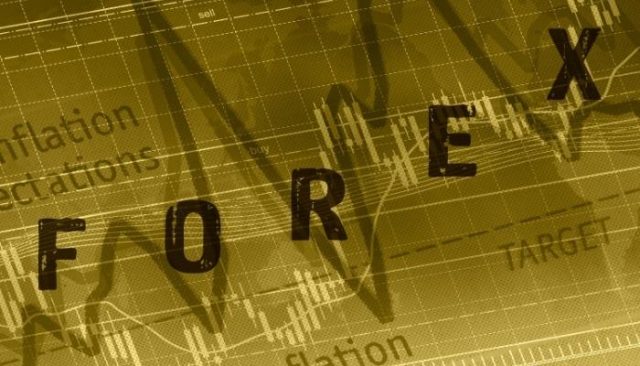 Since the barriers to entry are few, people all around the world are trying their luck and skills in the Forex market and the market has been extremely active in recent years. Choosing a demo account to start trading in Forex or directly commencing from a real live account is a choice people often hesitate to make. However, we laid down some of the reasons for choosing a demo account along with the pro and cons of doing so.
While the demo accounts have several benefits, particularly for the new traders, these accounts also come with certain limitations and disadvantages. Therefore, it is imperative to do a cost-benefit or pros/cons analysis to figure out what choice to make. You can also get the advice of an expert and experienced traders through online courses or other platforms to know more.
A demo account offers you a practice platform that enables you to master the art of trading through a hands-on experience and obtain all the insights into the forex world. Furthermore, through gaining a thorough understanding and developing trading skills, you can become confident when trading with a real live account. While you may not be able to go through the emotional rollercoaster involving real money, you can still get an idea of what it's like to trade in Forex.
In summary: some of the benefits associated with opening a forex demo account include: It uses virtual money for trading and thus serves as a risk-free platform, offers market awareness through charts and other technical tools, helps in planning and developing trading strategies, and provides an efficient market stimulated hands-on experience.
However, certain factors and limitations need to be considered, such as the difference between the real uncertainties that occur during live trading and those considered in the demo trading. Other factors may also play a part in reality such as the political situation of your country or any other macro factors such as interest rates and government interventions. Despite that, the benefits earned through these accounts outweigh the disadvantages, and thus you should initially choose a Demo Account when trading Forex.
Lastly, along with using a demo account to practice trading, you should also keep yourself updated regarding the latest trends in the market and any new information that could affect your trading in the future. This can also be done by creating social trading networks.
Best Forex Demo Account FAQs
Which is the best forex demo account?
EToro is the best overall demo account in 2023. Being an easy-to-use platform that allows trading of more than 40 cryptocurrencies, EToro is widely being used by all kinds of Forex traders, whether new traders or experienced retail traders.
While EToro is the most preferred choice of trading these days, other platforms are not lagging. For example, Avatrade offers full mobility, flexibility, transparency, and quick registrations. In addition, it is the perfect option for beginners due to their greater security.
Similarly, IG is the ideal option for share spread betting, and Forex.com allows you to trade with 80+ currency pairs along with providing you with an option to choose between the Forex suite and the Metatrader 4. Despite the product trading, IG offers you scalable execution and can thus make larger trades possible and flexible while maintaining active pricing all around the market.
Hence, you can assess the suitability of each forex account and pick the trading platform that perfectly fits your trading needs.
Are forex demo accounts rigged?
Although you can be a bit unsure with the binary options, forex demo accounts provided by recognized brokers are not rigged. To clear any doubts regarding your demo trades being manipulative, you can try trading on various brokers and then assess the validity.
Yes, there might be differences in the market conditions you encounter in demo trading and those you come across while trading on real retail investor accounts under real threats and risks. However, they provide you a representation of what is likely to happen in a market and help you prepare to deal with it.
Even so, if, unfortunately, you encounter spam, you can be relieved as you have nothing to lose and there's no money at stake. On the other hand, if you start trading with a real account without any experience and knowledge of the market, you may encounter larger losses and you may become demotivated to further trade. Hence, demo accounts are a risk worth taking. However, you should ensure they are not asking you too much about your personal information.
Are forex demo accounts safe?
Yes, they are safe. Since no money is involved and you are only trading with digital money, there is no risk and nothing to lose. Moreover, there are many brokers that rank the highest in terms of safety. Thus, using these can relieve all your worries and provide you with an exceptional trading experience.
 Therefore, a demo account is a great place to learn about Forex trading and plan and execute your trading strategies without the fear of losing money rapidly.