Best Binary Options Software in 2023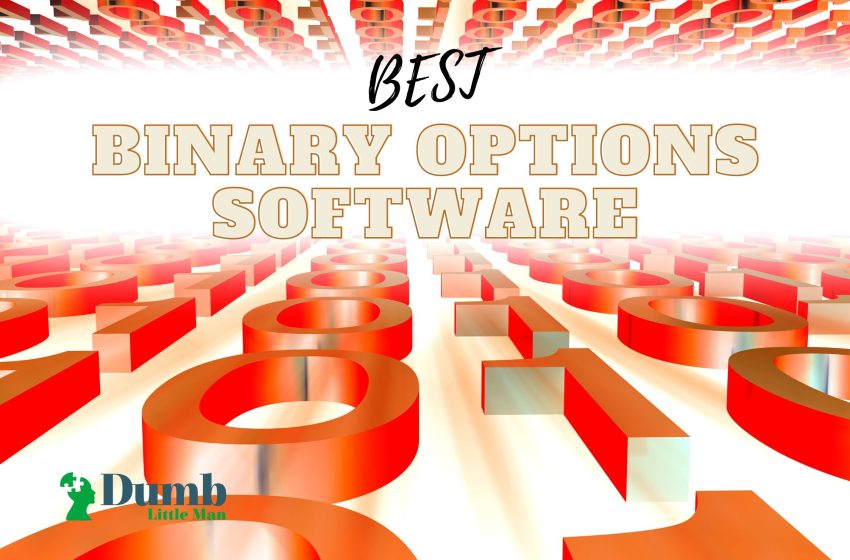 Want to jump straight to the answer? The best options brokers for traders are BinaryCent and IQ Option
The #1 Forex Trading Course is Asia Forex Mentor
Though binary options software provides platforms for options traders to trade, there are significant differences between them and these differences can have a significant impact on your trading performance. These platforms can be uniquely beneficial or otherwise, based on your location, experience level, or trading needs.
Before choosing a binary options trading software, it is advisable to do some research and select the trading platform that is best suited for your trading style.
Fortunately, we have done the research for you. In the review, you will learn what binary options software are, and the best binary options software available right now. Let's begin!
Best Binary Options Software: What are Binary Options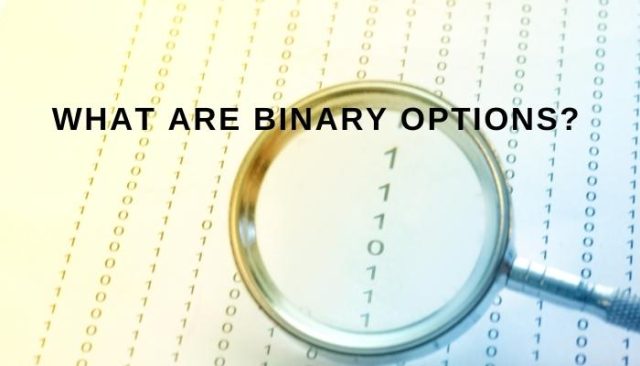 Simply put, binary options is an 'all or none' style of trading in which traders can make or lose money depending on whether or not their speculation about the market is correct. Binary traders speculate on whether the price of an asset would rise above or fall below a given price level within a specific time period. If the speculation turns out to be correct, then the trader receives a payout.
A binary options trader with bullish speculation buys a call at a specific strike price. If the asset trades above the strike price at the expiration period, then the call would be profitable. A trader with bearish speculation can choose a put option that allows them to make profits if the asset trades below the strike price at the expiration period.
One-touch binary options are trades that turn out profitable if the asset trades to a specific strike price prior to the expiration period. The target can be set above the current price or below it. This allows a trader to decide whether the target above or below the current price of the asset would be hit.
A binary options trading platform is simply one of the means of engaging in the financial market. The trading platforms provide access to different asset classes including;
Forex
Cfds
Stocks
Futures
Commodities
Cryptocurrencies
Indices
5 Best Binary Options Softwares
Broker
Best For
More Details

Best Trading Platform for Beginners


Read Review





securely through BinaryCent website




Customizable Interface
Read Review





securely through IQ Option website




Best Signup Bonuses


Read Review





securely through RaceOption website




Best Trading Platform in Asia

Read Review





securely through Binary.com website




Short-Term Options Trading Platform

Read Review





securely through Nadex website



#1. Best Trading Platform for Beginners: BinaryCent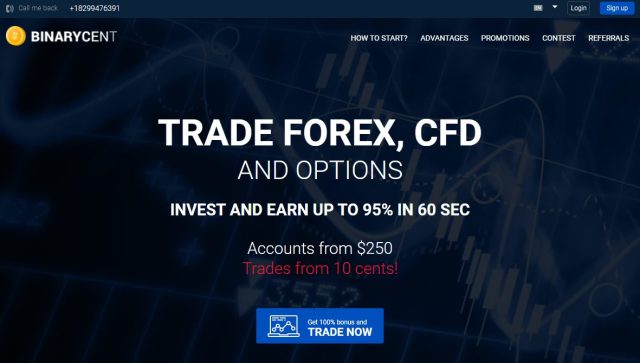 BinaryCent is a unique binary trading platform that allows traders to execute trades and earn up to 90% in a minute. The platform is beginner-friendly and allows traders to trade forex and CFDs in addition to binary options trading.
New traders can make money while trading binary options by using the BinaryCent social trading service. This service allows traders to copy the trades executed by professional traders and ensures that novice traders can make profits while learning how to trade.
Furthermore, BinaryCent helps new traders avoid devastating losses and preserve their capital by allowing traders to trade with as low as 10 cents per trade. This is less than most binary options brokers, but it is extremely beneficial for traders because it gives them greater control over their trades and capital.
Pros
10 cent minimum trade amount
1-hour withdrawal processing time
Allows trading on weekends
Provides a social trading service
Cons
$250 minimum deposit
Insufficient educational content
Commission & Fees
Commission ranges from about 0.1% to 0.2% of the underlying value of the asset.
#2. Best for Beginners: IQ Option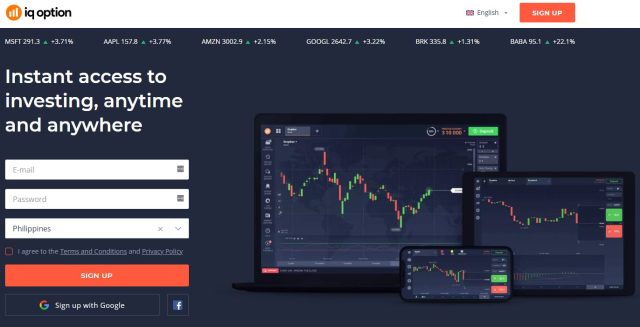 Iq option is a binary options broker regulated by the Cyprus Securities and Exchange Commission. It provides a wide variety of tradeable assets and offers a user-friendly website that provides access to its trading services. The expiration period of some trades can be up to a month and this allows traders who hold long-term positions to use this binary options broker with ease.
Unlike other trading platforms, Iq option has a mobile app that allows for mobile trading which is extremely convenient for most traders. The mobile app can be downloaded for free online and allows users to access their trading accounts and trading services provided by Iq option. This includes executing and managing trades and staying updated with the news and developments in the markets
A demo account can be used by any new trader to test a trading strategy before opening a live account on the Iq options trading platform. The demo account is simply a practice account that can be used to trade using the technical tools available on the Iq options binary trading platform.
Before live trading binary options on this platform, you need to deposit at least $10 into a free live account. In addition to binaries, you can also trade forex, commodities and crypto on the Iq options platform.
Pros
No deposit and withdrawal fees
Regulated by the Cyprus Securities and Exchange Commission (CySEC)
Wide range of tradeable assets
24-hour customer service
Cons
Traders in the USA, Australia, Canada, Russia, Belgium, Japan, Turkey, Israel, Iran, Sudan, and Syria are not accepted
The minimum deposit is $10
Commission & Fees
A Commission of 2.9% will be charged on certain crypto trades
After 90 days of inactivity,

IQ options will start applying a charge of €10 (or its currency equivalent)
#3. Best Signup Bonuses: RaceOption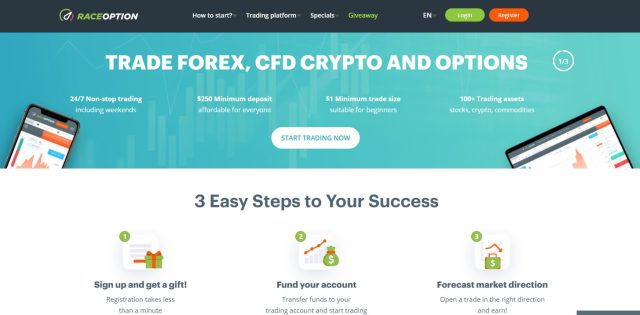 RaceOption is a binary trading platform that allows traders to trade a variety of assets including forex, crypto and CFDs. The uniqueness of RaceOption lies in the variety of bonuses and rewards offered by the platform.
The affiliate marketing program encourages traders to refer friends to the platform and receive up to 20% bonuses when they make a deposit. This binary broker also organizes competitions and giveaways that provide an opportunity to win amazing gifts and cash prizes.
RaceOption also has a copy trading service. This enables traders to copy the trades of professional traders on the platform and make profits from them. This service is specifically beneficial for new traders who are yet to master profitable trading strategies.
Pros
Social trading service is enabled
24-hour trading service including weekends
1-hour withdrawal processing time
Provides numerous bonuses and rewards
Cons
Minimum deposit of $250
Minimum withdrawal of $50
Commission & Fees
There are no withdrawal fees but the company charges a 5% commission for money transfers via VISA card.
#4. Best Trading Platform for Beginners: Binary.com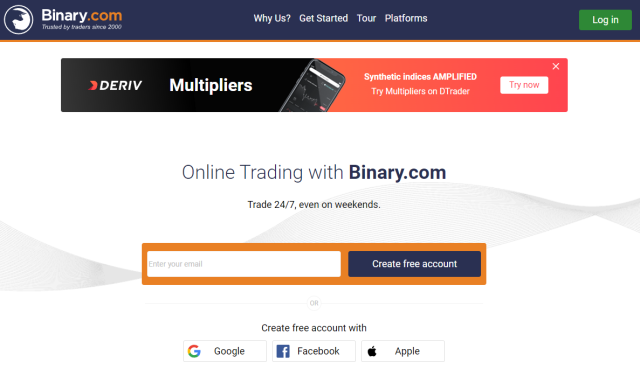 Binary.com is a UK-regulated binary options broker which is known for its versatility, ease of use, and ability to support multiple platforms including Binary Webtrader, Binary Bot, and Binary Next-Gen. The trading software is remarkably user-friendly and offers comprehensive educational content which helps beginner traders to understand the key concepts in binary options trading.
The trading platform has numerous technical analysis tools or indicators and provides educational content on ways to use them. Traders can open demo or live accounts for free with maximum returns of 100-1000%.
Binary.com supports hundreds of deposit and withdrawal options including cryptocurrencies. The website also supports over 11 different languages, making it one of the most accessible and widely used binary options brokers. Despite having over 1 million registered accounts worldwide, the company can personalize client trading needs and offers 24-hour customer service.
Pros
Supports a variety of deposit options
Supports 12 different languages
Allows 24-hour trading even on weekends
Maximum returns of 100-1000% depending on contracts and trades
Cons
US, Canada, Japan, Hong Kong, and Costa Rica traders are not accepted
Minimum deposit of $5 or $10 depending on the method of deposit
Commission & Fees
Binary.com currently charges no commissions
#5. Best for US Traders: Nadex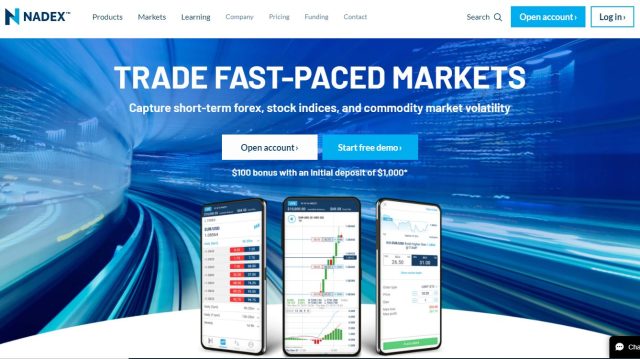 Nadex (North American Derivatives Exchange) is a binary options broker that is regulated by the Commodity Futures Trading Commission (CFTC). The broker is known for the simplicity of the user interface, low fees, excellent charting tools and advanced features. This trading platform also provides free resources for basic to advanced binary options traders, and allows trades for 23 hours a day, 5 days a week on any device!
Trading binary options market with this broker provides a more relaxed trading environment. Unlike some brokers, Nadex allows you to know all possible outcomes upfront. This takes away a lot of stress, anxiety, and tension from your binary options trades. The trading platform is great for knockout and call spread traders and allows binary options traders to open free live accounts with no minimum deposit.
Nadex broker is also suited for new binary options traders because of the valuable information, education, and resources that it freely provides. Novice traders can open free demo accounts that allow them to simulate live trading conditions and test their binary options trading strategies. The platform provides numerous technical indicators such as moving averages, Bollinger bands, Relative Strength Index, Moving Average Convergence Divergence (MACD), and many more.
Nadex remains the best binary trading platform for US traders for 3 reasons. Firstly, it is regulated by the CFTC and NFA – this is important because only CFTC regulated brokers can be used to trade binary options in the US. In addition, it allows US customers to easily set up a Bank Transfer via Plaid for free. Finally, the trading platform provides access to a wide variety of tradeable assets with high-quality resources and educational content.
Pros
Low fees (as low as $1 per contract)
No minimum deposit
High-quality education tools
Variety of tradeable assets
Cons
Nadex allows trading of derivatives only
No mobile app
Commission & Fees
Nadex charges

$1 per contract when you open or close a position and a $1 settlement fee for profitable trades.
Broker
Best For
More Details


Binary Options Trading
Read Review

 




securely through Nadex website
How to Choose the Best Binary Options Software?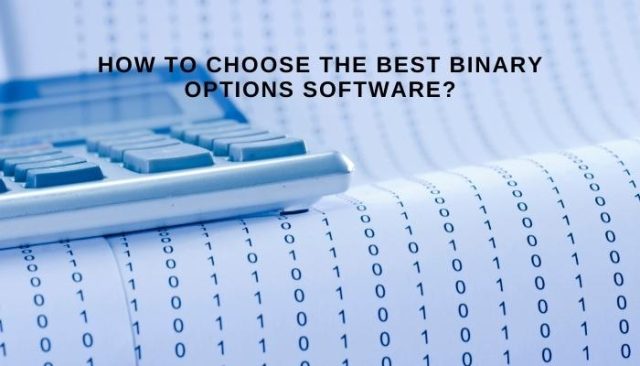 Choosing the best trading software can be extremely difficult – especially for new traders. To make this easier, here are 5 steps to help you choose the best platform for your binary options trading;
#1. Outline Your Trading Needs
Before choosing a binary broker, it is important to understand your needs as a trader, depending on your trading style. trading strategies and the asset class being traded. Long-term traders are better off with binary options platforms that allow weekend trading because this makes it easier for them to monitor their open positions.
#2. Choose a Regulated Broker
It is advisable to choose a regulated broker because the compliance of a broker with regulatory agencies ensures they adopt the best practices and protects your capital and investments as a trader.
#3. Choose a Platform with Fast Tade Execution
Binary brokers and trading platforms with efficient and fast execution of trades are preferable. This helps avoid slippages as much as possible.
#4. Evaluate the Technical and Educational Tools
Both novice and professional traders need technical tools or technical indicators to analyze the financial market effectively. It is best to choose a broker with the specific technical tools that you use to analyze the financial markets.
#5. Research the Trading Conditions
Before choosing a binary broker or trading software, you need to understand the trading conditions in terms of fees and commissions, spread (if applicable), supported platforms and languages, trading hours, and other factors that would affect your ability to trade profitably.
Best Forex Trading Course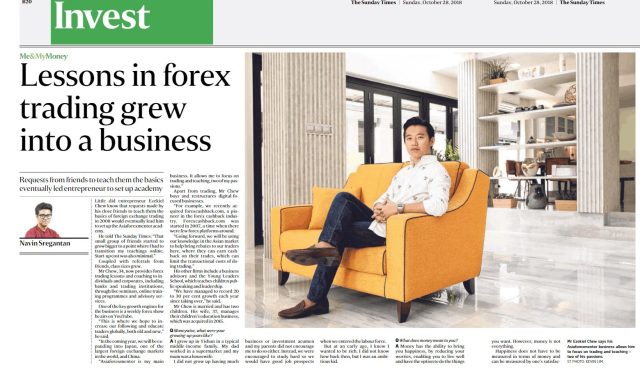 Investing in the Forex market might seem to be a daunting task especially if you are a beginner, and have just started exploring the Forex market. Although experience is said to be the best teacher when dealing in the Forex market, it is good to learn about the Forex market briefly before making your first investment.
There are several ways in which you can start expanding your knowledge of the stock market. You can either start reading books or ask for tips from your friends or family members who have prior experience of trading on the Forex platform. However, the former is a time-consuming method while the latter is not always a credible learning source.
If you want to learn about investing in the Forex market that would help you gain knowledge, and tell you all you need to know about the market, then you can opt for some professional courses available on the internet. These courses are developed by Forex markets experts who have years of training Forex traders.
Now, there are thousands of courses on the internet that claim to teach you about Forex investment. However, not all of these courses are reliable and give accurate information. So which is the best Forex course for learning the ins and out's of the Forex market?
Asia forex mentor course by Ezekiel is by far one of the best Forex learning courses on the internet, and they are one of the best learning sources if you want to expand your Forex trading knowledge.
They have been featured on multiple different leading forex platforms and Forex events happening around the world. Ezekiel's platform is the perfect solution for you to learn because their clients include multiple trainees and bank traders from private trading institutions around the globe.
It is the number one course available on the internet because it also reaches new bank traders and has fun managing if you want to make money from trading forex stocks and other commodities.
You can get a great return on investment by indulging yourself in this systematic course. Even if you are a beginner in the field and do not have enough experience and knowledge about Forex trading, you still join this program with zero knowledge. Everything will be taught to you from scratch, and you can enroll yourself in this program right now to get started.
Check out the testimonials on the website and start your Forex trading journey right away. The good thing about this course is that you will be crystal clear about what you need to do from day one.
They are using a return on investment approach to teaching their students. It is a scientific method of beating the market, and you will not be taught this somewhere else.
| RECOMMENDED TRADING COURSE | REVIEW | VISIT |
| --- | --- | --- |
| | #1 Forex, Crypto and Stocks trading course. Ranked most comprehensive by Investopedia and Best by Benzinga. Free to Try! | |
Conclusion: Best Binary Options Software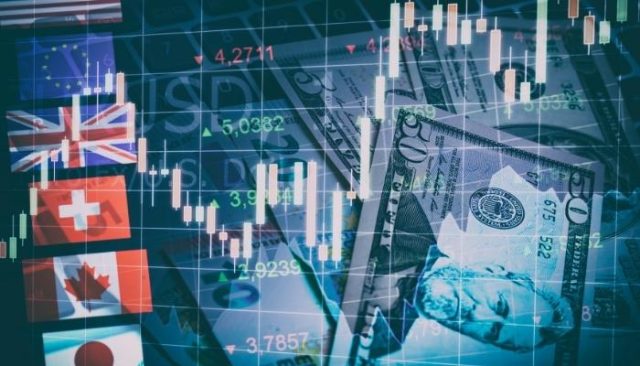 Finally, your success as a trader partly depends on the binary options trading platform you use. It is advisable to only trade with a regulated broker or online binary options platform because this offers a layer of protection and security to your trades and capital.
New traders can open demo accounts with binary options trading brokers and learn how to trade with a specific strategy. Most demo accounts can be opened freely on trading platforms that permit them.
Before signing up a live trading account with trading software, it is important to understand the operational procedures, terms, and trading conditions offered. This helps you make an informed choice about whether or not to use their services.
Best Binary Options Software FAQs
Which binary options is the best?
The best binary options is one that has enough volatility and stability to allow traders to make profits consistently. These are usually assets like volatile forex binary options or gold.
Can binary options make you rich?
Yes, binary options can make you rich. However, this depends on your level of hard work, risk management, and discipline.
Are there any legitimate binary options?
Yes, there are legitimate binary options provided by regulated binary options brokers.
| RECOMMENDED TRADING COURSE | REVIEW | VISIT |
| --- | --- | --- |
| | #1 Forex, Crypto and Stocks trading course. Ranked most comprehensive by Investopedia and Best by Benzinga. Free to Try! | |
Like this Article? Subscribe to Our Feed!
Wilbert is an avid researcher and is deeply passionate about finance and health. When he's not working, he writes research and review articles by doing a thorough analysis on the products based on personal experience, user reviews and feedbacks from forums, quora, reddit, trustpilot amongst others.