Best Algorithmic Trading Software 2022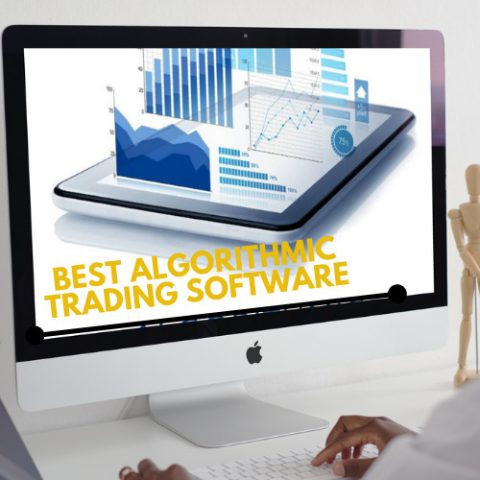 In the modern age, the time spent by humans on operating tasks is less than time spent by humans to operate the robots. The swift replacement of humans with technology has resulted in more efficient and quick business dealings and trading is no exception. Taking this into consideration, the incorporation of software technology and modern-day techniques in work is the only way for businesses to succeed.
However, with so many options available, the task of picking the right trading software has become difficult. In addition, the inner competition between the software companies to bring something bigger and better and the phrase "Something that has never been done before" going popular among the companies has drastically affected instant decision making. Therefore here we bring to you our top picks for the best algorithmic trading software of 2022.
Best Algorithmic Trading Software 2022
14 Best Automated/Algorithmic Trading Software: Detailed Insight

From proven, prebuilt strategies and indicators to professional consulting for advanced traders who build their own trading scripts, Zen Trading Strategies offers services for algo traders of all skill levels. With free trials, tiered pricing options, and a wide variety of plans, this company aims to offer something that fits every budget and every trading style.
It is best for Investors who are new to algo trading and want to learn without losing money in the process. Also beneficial for customizing trading scripts in any kind of financial market. If you're a scalper, day trader, swing trader, or an HFT; you can get access to hundreds of indicators, including automated trading indicators, and reap the benefits of Algo trading.
The pros of being its user are unlimited backtesting, performance monitoring, and strategy development. The comprehensive master course in automated algorithmic trading is an addition. Tutorials, explainers, and other helpful resources that make algorithmic trading accessible at all skill levels.
Click Here to check out Zen Tradingview Strategies/ Indicators Free Trial for 7 days (Official Page).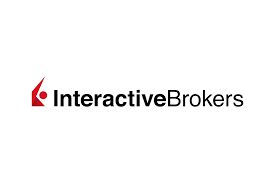 Interactive Brokers (IBKR) is best known for offering traders access to global markets (135 market centers in 33 countries). Additionally, professionals can take advantage of industry-leading commissions, including the lowest margin rates across all balance tiers.
As far as Day Trading, Mobile Trading, Options Trading, Futures Trading, and Professional Trading goes, Interactive Brokers is a winner. For example, Interactive Brokers offers a staggering 68 different order types. And not just that, Interactive Brokers finished Best in Class across eight categories in 2022. IBKR gives the benefit of Large investment selection, Strong research, and tools, Over 7,000, no-transaction-fee mutual funds, and discounts on margin rates for specific users!
Click Here to open an account with Interactive Brokers API / FIX CTCI (Official Page).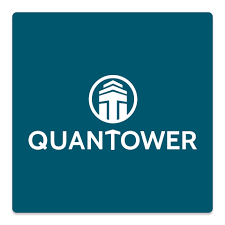 A fully customizable platform, what more can we ask for! Quantower is one of the best trading platforms for stocks, crypto, Forex, and much more with several options for connections. It comes with everything you need: hundreds of indicators, excellent volume analysis tools, market depth visualization. Besides all that, the customer support system is up to the mark that responds instantly to the user's queries via website chat or telegram support channel.
Perhaps for these reasons, Quantower has its users' backing. Due to its ever-innovative approaches and constant development; QT offers a reliable platform for confidence, win rate, and ownership of trading.
Click Here to open an account with Quantower (Official Page).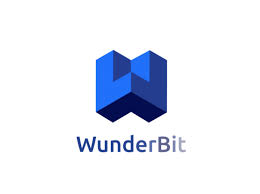 Wunderbit is the best spot that puts forward the opportunity to initiate trading and investing in cryptocurrency in the most ideal way. Transparency in the track record, Excellent trading platform, Copy-trading (traders can auto copy trade other traders or bots). It also allows users to work with connection to Tradingview, make bots, and harmonize them with Wunderbit Trading. Exchanges are connected using API and Connected exchanges: Binance, Binance Futures, FTX, ByBit, Deribit, HitBTC, OKEX, Kucoin, Bitmex, Huobi, Bitpanda PRO.
Click Here to open an account with Wunderbit (Official Page).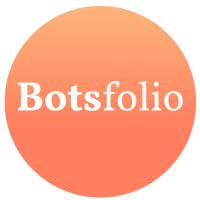 All the major risks associated with Algorithmic trading software are reduced to a significant extent when it comes to Botsfolio. It automates your portfolio building and future trading on your crypto assets without any technical or strategy setup. No input is required, set your risk level and the bots start trading for you. And the point that assets never leave your exchange brings security to its users.
With the aim of attracting more investors into crypto, Botsfolio takes a number of steps to reduce the risk for the average investor. The major risks that come with market volatility are well taken care of by preserving the net value. For low-risk appetite users, the bots strategize to essentially earn fixed funding from your position while keeping price movement risk at zero. Last but not the least, the largest threat while using futures liquidation is handled by automatic stop-loss orders.
Click Here to open an account with Botsfolio (Official Page).

Trality offers a trading bot creation platform suitable for both beginning and advanced cryptocurrency traders based on the Python application programming interface (API). It is great for people who intend to automate their cryptocurrency trading with a technical signal-based Algorithm. It's a complete cloud-based app without the need for special equipment or downloads. Trality's Code Editor feature will suit more advanced traders while beginners should be able to use its Rule Builder that lets you create trading bots easily by dragging and dropping indicators to build your strategy.
Also, it offers tools for coders and non-coders alike, End-to-end encryption with an interactive and graphic-based user interface.
Click Here to open an account with Trality (Official Page).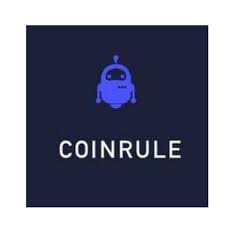 Blockchain and crypto enthusiasts who found that trading cryptocurrencies are unnecessarily complicated were the targets of Coin Rule. Essentially, this led to creating an automated trading platform that can integrate safely with a slew of exchanges.
The goal is to provide a convenient experience that allows you to set your cryptocurrency trading on autopilot. And the service seems to fulfill the promises. It also allows backtesting your plan and strategies using Tradingview. All of it requires as simple steps as selecting the coin you will be trading, the desired time frame, and the trading strategy. It also shows the net profit it would have returned, percentage of profitability, maximum drawdown, and profit factor.
Click Here to open an account with Coinrule (Official Page).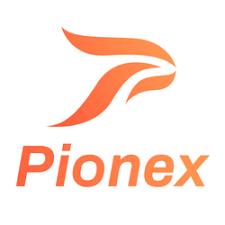 Another Cryptocurrency exchange has trading bots as its integral parts.Pionex allows you to avail of 12 unique trading bots without the need of paying more to gain access. In turn, the bots allow you to automate your investing strategy so you don't need to constantly monitor the market. Pionex features low trading commissions and a fully fleshed-out mobile app. It serves as a great trading platform for mobile investors.
Investors looking for the lowest fees, mobile cryptocurrency investors, Traders with limited time, and those looking for a lower risk investment strategy should head towards Pionex. It also offers 12 free-to-use trading bots, low fees on all transactions, and a well-designed mobile offering.
Click Here to open an account with Pionex (Official Page).
9. Tickeron

Photo: TickeronThe best stop for AI robots aided stock exchange tools. It has contributed to the addition of AI robots to this industry of stock exchange. These AI robots are automated bots that generate buy and sell signals.
Tickeron has a set of customizable neural networks to create AI Robots that specialize in particular trading algorithms. Real-Time Patterns (RTP Cryptos)- which allows analysis of patterns given by crypto prices and facilitates you to compete with Hedge funds. In time notification alerts when a signal to buy or sell cryptos based on intraday price information is available. This tool is customizable to your taste and specific strategies.
Click Here to open an account with Tickeron (Official Page).

A place for all traders regardless of what level of proficiency they are on. It only requires your interest in trading and no additional coding skills. The automation of trading bots by the use of updated strategies has been made easy for all by Mudrex!
Every Algo package is a journal of multiple strategies and technical indicators created to work together. Use the platform for free and pay a minimal fee only when you invest in an algorithm. It also offers you to access crypto tokens based on an idea by simply investing in thematic crypto baskets.
Mudrex is extremely beginner-friendly and has over 35,000 active investors across the globe. Connect your favorite exchanges using API keys or Mudrex wallet for trading. It helps you to gain from automated, data-driven trading and creates returns on autopilot. With a "Pay As You Invest" model, users need to pay only when they invest. The fee varies on the invested amount and the investment solution, starting as low as $5 per month.
Click Here to open an account with Mudrex (Official Page).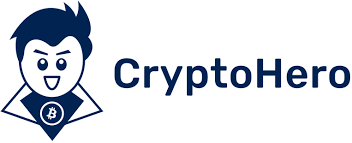 Automatic trading was never so easy! This one also doesn't require you to have any coding skills. You can trade in cryptocurrencies such as Ethereum, Bitcoin using bots based on technical indicators 24/7.
CryptoHero is a perfect stage for Multiple Exchange Support on Huibo to Binance, Tracking individual or collected trading performance across multiple exchanges on one app. It presets for popular technical indicators and allows multiple rules and triggers to work together. You can also test bots with historical data before deploying. Get an indicative performance of your bot based on actual data with different trading frequencies, against different time periods of up to a year.
Click Here to open an account with Cryptohero (Official Page).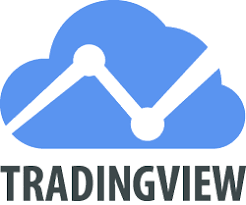 TradingView is one of the best low-cost charting platforms on the web and worth the investment. There isn't much in the way of competition when it comes to free and basic charting functionality. Tradingview is the best tool for chart analysis currently available. It provides many features which are only present on this platform. Here you can add preloaded scripts and formulas or you can add your own. Tradingview has the best user interface ever. It comes packed with amazing tools for stock analysis. The stock screener and the pine script features are also the best where we can create and customize our own indicators. Own community of traders and algorithm developers dedicated to building customized indicators is a plus!
Click here to open an account with TradingView (Official Page).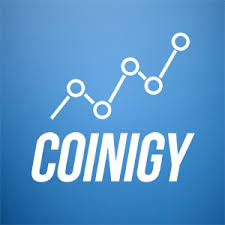 Coinigy makes provision for both beginner and experienced traders and the aim behind its operation model is to provide a one-stop solution for active cryptocurrency traders. It offers decent multi-exchange trading alongside good enough portfolio tracking. Trading functionality on Coinigy is mostly limited to spot trading, however, they have margin trading available on the Poloniex exchange and Bitfinex. As for futures trading, they have Binance Futures listed on the beta version of the platform(V2).
The real benefits of Coinigy are in the Coinigy app, which has a built-in calculator to convert one currency into another and the historical market data feed with trades and bids/asks on all the supported exchanges. Also, an order book, recent trades in real-time, a notepad, and an alert for a change in price.
Firstly, Coinigy is a cryptocurrency exchange platform that requires a monthly subscription fee of $18.66 when using its services. The purpose behind Coinigy is to provide a simplified approach towards tracking and trading a wide variety of coins that can be found on multiple other exchanges and additionally, it provides security for client funds by not holding finds in on-site storage.
Coinigy offers comprehensive charting along with price alerts, the integration of apps, and the ability to trade from various exchange accounts by linking them through API, which forms part of the service that Coinigy offers. This takes away the need to log into individual accounts on multiple exchanges in order to manage and monitor holdings on these exchanges.
Click here to open an account with Coinigy.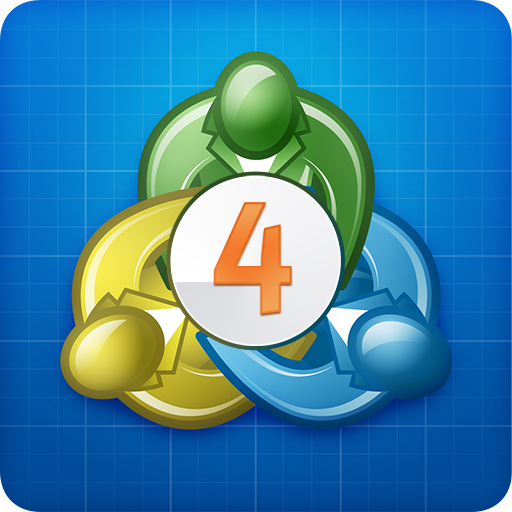 This name is very well-known among Forex traders. Therefore it is one of our top picks! These trading software solutions rank among the most popular trading platforms, due to the value of their tools and resources when it comes to evaluating positions and taking action. No requirement for access to complex and granular time frame data, which makes MT4 the simpler option. It is specifically ideal for beginners who aren't interested in creating their own scripts or algorithms to support their trading strategy.
It offers four basic order types: buy stop, buy limit, sell stop, and sell limit. For most traders, these order types are enough to execute your trading strategy while minimizing your exposure to risk and asserting greater control over how you enter and exit your positions. With a large number of in-built technical indicators and charting capabilities, MT4 offers extensive tools for price analysis. There are over 30 in-built technical indicators on this trading platform, including major trend and volume tools like Moving Average Convergence Divergence (MACD), Relative Strength Index (RSI), On-Balance-Volume (OBV), Fibonacci Retracements, and more. The different types of orders are what make MT4 suitable for all traders, no matter what sort.
Moreover, Risk management strategies are crucial to forex trading success. In MT4, there are 2 types of stop orders, take profit order and trailing stops, to minimize downside risks. A stop-loss order automatically closes a position when the market moves in the direction opposite to the forecast. Take-profit permits the users to lock in a desired level of gains and close the position when the price touches the pre-defined level. It is very easy to place these orders. Orders can be launched directly from the chart or the "Toolbar" window. They can be easily deleted and modified as well.
Click here to open an account with MetaTrader 4 (Official Page)
Benefits and Risks of an Algorithmic Trading Software
The benefits that trading software technology has provided are not a hidden secret. The most used algorithmic trading is high-frequency trading (HFT). This trading method capitalizes on placing a large number of orders at very fast speeds, across multiple financial markets, and multiple decision parameters, based on pre-programmed instructions.
Another advantage to algorithmic trading is accuracy. If a computer is automatically executing a trade, you get to avoid the pitfalls of accidentally putting in the wrong trade which is more likely to occur during human trades. By putting the entries the hard human way, we are much more likely to buy the wrong currency pair, or for the wrong amount, compared to a computer algorithm that has been double-checked to make sure the correct order is entered. The other benefits of Algos that stand equal importance are the best possible prices, instant and accurate trade order placement reduced transaction costs, and most importantly- the regular check on multiple market conditions.
But, in some cases, even the good can be a curse. The risks associated with the use of Algorithmic trading software may be:
The unavoidable systemic Risk, which refers to the danger of a financial system or market collapsing as a whole, as opposed to the risk of a single firm, group, or component of a system collapsing without hurting the whole. The other notable risk is because most algorithmic HFT trading works as fast as lightning, a single error in the algorithm can cause massive loss just in a matter of seconds.
The unreliability of algorithmic software trading is due to the occasional market or asset class meltdowns which may cause a chain reaction that affects other markets and asset classes. Furthermore, the widening of bid-asks spreads in the times of volatile markets and in the run to outsmart competitors may be a considerable drawback.
Who is Automated/Algorithmic Trading Software Best for?
The best offer Algos have is consistency. Achieving consistency in trading and plans needs prior work on strategizing the process and the inability to follow up with the plans can result in loss. But, with the use of Algorithmic software, this task has been simplified to a considerable extent. The aim of the algorithmic trading program is to dynamically identify profitable opportunities and place the trades in order to generate profits at a speed and frequency that is impossible to match by a human trader. Algorithmic trading rules out the human impact on trading activities. The use of sophisticated algorithms is common among institutional investors like investment banks, pension funds, and hedge funds due to the large volumes of shares they trade daily. It not only allows the user to get the best possible price at a minimum rate but also keeps the stock price unaffected.
Conclusion: Best Algorithmic Trading Software 2022
The always progressing world of software technology has put the complexity of various tasks to simplicity. The selection of software although may be difficult due to offers that every Algo trading software has to make. With the knowledge of your requirements and introspection of your learning level, you can opt for software that suits best your needs. Be it the low cost of Tradingview, custom features of Quantower, or the multiple offers of Metatrader 4 for Forex, all of this and much more are easily accessible in a few simple steps.
Best Algorithmic Trading Software 2022 FAQs
Which is the best algo trading app?
The Coinigy app has a built-in calculator to convert one currency into another. The historical market data feed with trades and bids/asks on all the supported exchanges, an order book, recent trades in real-time, a notepad, and an alert for a change in price. It offers additional features other than the normal algorithmic tools that make this app multipurpose and extremely convenient to use.
How much money do you need for algorithmic trading?
For investing money for the benefits of your business, usually, the sky is the limit. For algorithmic trading, you need as low a cost as 5$- 300$ to test your plans.
Is algorithmic trading more profitable?
Algorithmic trading increases the chance of success to a great extent! It improves the possibilities through better strategy design, testing, and execution.
Like this Article? Subscribe to Our Feed!
Ruth is a life coach who specialises in finance, relationships and career development. Outside work, she loves writing novels and guides for personal development.