Why Does The Average Forex Trader Fail?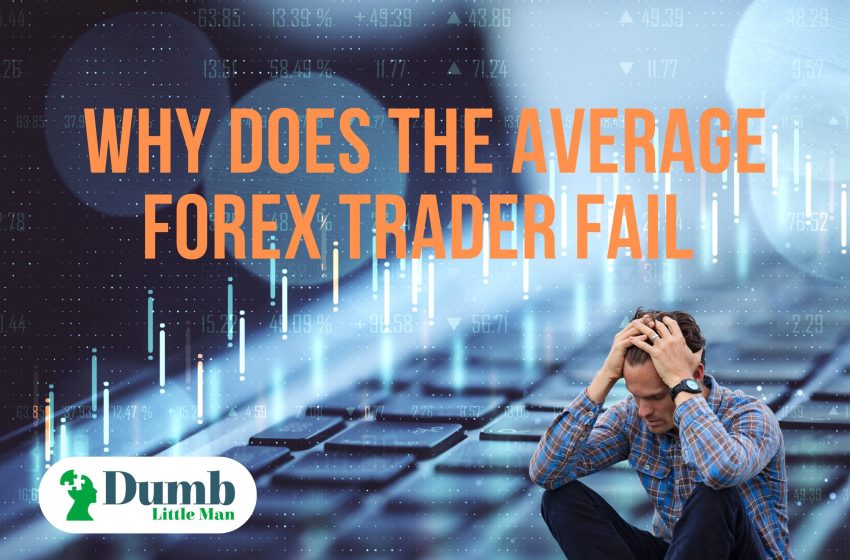 Want to jump straight to the answer? The best forex brokers for traders are Avatrade and FXCC
Forex trading has been getting more popular in recent years with many novice traders trying their hand at it.
And who could blame them?
Forex trading offers the opportunity to make great earnings that could change your financial position for the better.
Unfortunately, the reality is that most traders lose their money. Why is this and what sets successful traders apart from the crowd?
Well, that is what we are going to explain here in this post. You will find out the reasons why forex traders fail and what you can do so as not to join that statistic.
Why Does The Average Forex Trader Fail?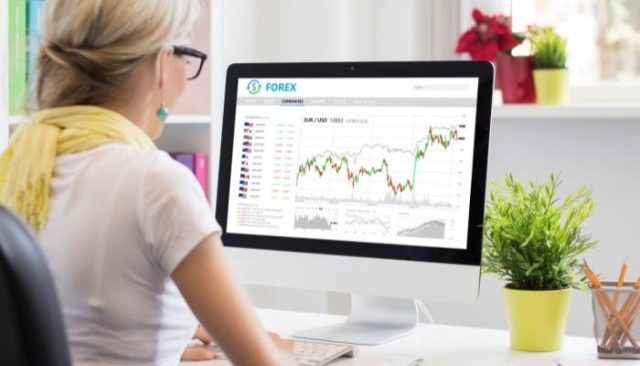 A lot of novice traders who have tried their hand in forex trading have struggled to maintain their capital, leave alone make a decent profit.
One of the most obvious reasons why is having a poor trading strategy combined with poor risk management.
If you've been lucky enough to have many years of experience in trading the forex market, then you may have seen novice traders without a clue of the forex markets or stock market transform into competent and successful forex traders that make regular profitable trades.
That said, the main reason that causes many traders to fail is a lack of a proper trading system. This often goes hand in hand with poor money management.
Note that even while some traders may have a solid forex trading strategy that used the correct way in the forex market could result in profitable trades, they often lack a proper trading system which consequently causes the trading strategy to fail.
But is there a difference between a forex trading strategy and a trading system?
Yes, yes there is!
Some forex traders have had the chance to come across and test out many different trading strategies. Some are downright pathetic. Others are pretty decent.
But do you want to know what they all often have in common?
A lack of a proper trading system, that's what!
It's why many forex traders lose money and drain their trading accounts fast.
Which begs the next question…
| RECOMMENDED TRADING COURSE | REVIEW | VISIT |
| --- | --- | --- |
| | #1 Forex, Crypto and Stocks trading course. Ranked most comprehensive by Investopedia and Best by Benzinga. Free to Try! | |
What's A Forex Trading System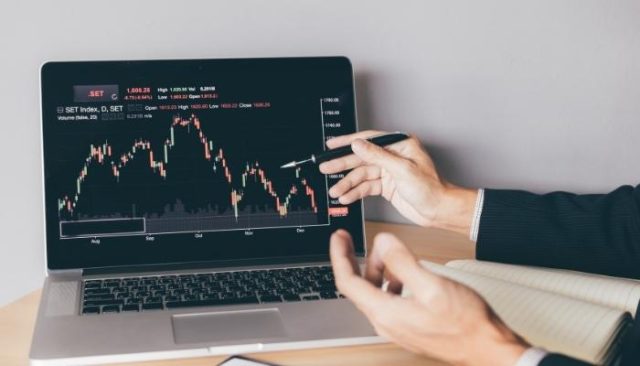 To help you understand what exactly is a forex trading system, you have to understand money management. We can say that a good forex trading strategy incorporates the right form of money management.
If you have read any material or copy on forex trading then you've likely come across the statement "let your profits run and cut your losses short".
It's all good in theory however but when it comes to applying this principle to trading forex on a trading account, let's just say this is where forex traders find some things are easier said than done.
Simply put it proves very difficult for most forex traders to implement. This can also be a major reason why forex traders lose money.
But isn't this the fundamental factor behind being profitable not just in the forex market but in any type of business? Your profits should be more than your losses. Successful forex traders have more profits than losses.
Everything else is secondary to this one factor.
And then there is the win-loss ratio. Let's illustrate this with an example, shall we?
Trader A could have a win-loss ratio of 80%-20%
Part of the reason behind this high success rate could be that he takes quick profits (doesn't let profits run) and also doesn't close out his losses.
Is anyone else seeing the problem here?
Just one wrong move could wipe out all his profits and perhaps all the capital in his trading account.
Suffice to say, this is not a smart way for successful traders to trade the foreign exchange market and is a poor risk management strategy.
But let's look at trader B
He has a win-loss ratio of 40%-60%
What this means is that he has more or equal number of wins to losses.
But here's the interesting part.
Whenever trader B wins, his profits are substantially more than the losses. Trader B can either be profitable or can break even.
So which of the two traders would you rather be? Is it trader A, or is it trader B?
If you mentioned trader B, then you are on the right track to becoming successful in trading forex. Having a trader A mentality when trading is one of the main reasons forex traders fail.
Broker
Best For
More Details


Advanced for Non US Traders
Read Review




securely through Avatrade website
Broker
Best For
More Details


Intermediate for Non US Traders
Read Review




securely through FXCC website
Sit Back And Relax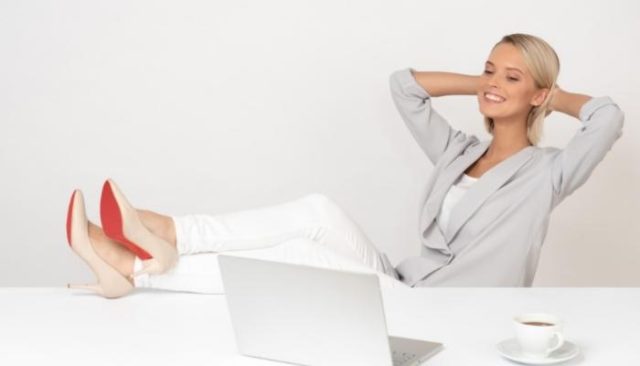 If you already have a forex trading system in place, it's a good idea to consider why it may not be profitable and then make necessary tweaks to improve it.
This is a case of focusing on the forest and not just the single tree.
What we mean is that forex traders tend to focus on what is happening each day. Instead, look at your system from a holistic and overall perspective. Then make changes based on this.
This is the best money management strategy to use and will help you avoid forex market trading hazards.
If you focus your energy on what is happening each day and try to find the best entry trades, then you would miss the bigger picture and would fail to be profitable in the long run.
Simply look at the bigger picture, improve your money management and you will see marked improvements in your trading account.
Best Forex Trading Course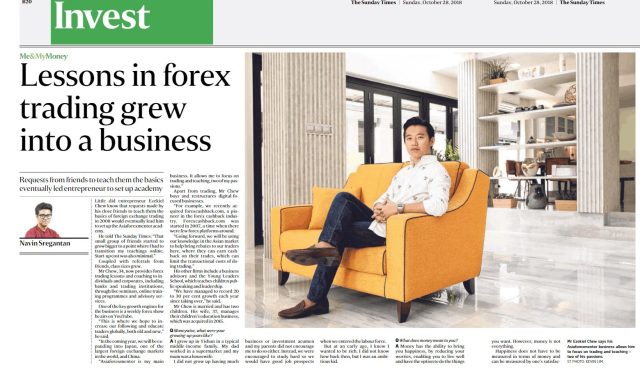 Investing in the Forex market might seem to be a daunting task especially if you are a beginner, and have just started exploring the Forex market. Although experience is said to be the best teacher when dealing in the Forex market, it is good to learn about the Forex market briefly before making your first investment.
There are several ways in which you can start expanding your knowledge of the stock market. You can either start reading books or ask for tips from your friends or family members who have prior experience of trading on the Forex platform. However, the former is a time-consuming method while the latter is not always a credible learning source.
If you want to learn about investing in the Forex market that would help you gain knowledge, and tell you all you need to know about the market, then you can opt for some professional courses available on the internet. These courses are developed by Forex markets experts who have years of training Forex traders.
Now, there are thousands of courses on the internet that claim to teach you about Forex investment. However, not all of these courses are reliable and give accurate information. So which is the best Forex course for learning the ins and out's of the Forex market?
Asia forex mentor course by Ezekiel is by far one of the best Forex learning courses on the internet, and they are one of the best learning sources if you want to expand your Forex trading knowledge.
They have been featured on multiple different leading forex platforms and Forex events happening around the world. Ezekiel's platform is the perfect solution for you to learn because their clients include multiple trainees and bank traders from private trading institutions around the globe.
It is the number one course available on the internet because it also reaches new bank traders and has fun managing if you want to make money from trading forex stocks and other commodities.
You can get a great return on investment by indulging yourself in this systematic course. Even if you are a beginner in the field and do not have enough experience and knowledge about Forex trading, you still join this program with zero knowledge. Everything will be taught to you from scratch, and you can enroll yourself in this program right now to get started.
Check out the testimonials on the website and start your Forex trading journey right away. The good thing about this course is that you will be crystal clear about what you need to do from day one.
They are using a return on investment approach to teaching their students. It is a scientific method of beating the market, and you will not be taught this somewhere else.
| RECOMMENDED TRADING COURSE | REVIEW | VISIT |
| --- | --- | --- |
| | #1 Forex, Crypto and Stocks trading course. Ranked most comprehensive by Investopedia and Best by Benzinga. Free to Try! | |
Best Forex Brokers
Broker
Best For
More Details

Advanced Non US Traders
Read Review




securely through Avatrade website




Intermediate Non-US Traders


Read Review





securely through FXCC website






Overall Broker
Read Review





securely through Forex.com website




Professional Forex Traders

Read Review




securely through Interactive Brokers website



Final Thoughts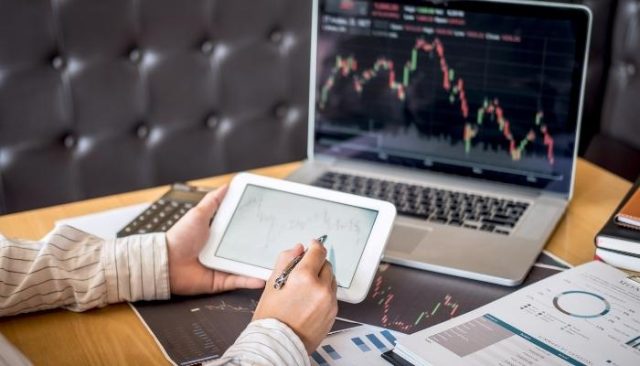 Trading the currency markets requires dedication, time, and effort. Just like with any other skill, you need to devote a good portion of your time learning how to trade. This will allow you to set up a good trading strategy and system. You will also need to learn about money management and ensure that proper risk management is in place.
However, succeeding in trading is mental. You must have the right attitude and approach. Always avoid approaching the markets aggressively and ensure you view the market from an overall, bigger picture perspective.
By putting in the time and effort required and getting yourself a reliable mentor who will teach you the ropes, you stand a very good chance of becoming successful at trading whether its trading CFDs, stocks, as well as forex.
Why Does The Average Forex Trader Fail FAQs
What Percentage of forex traders fail?
One thing is for sure. Many new forex traders lose money quickly. The currency markets prove all too difficult to navigate resulting in a lot of losing trades. But what percentage of retail investor accounts end up losing money rapidly?
Well, some sources state this number to be 70%. Some say that the number is up to 80% while others say 90%. However, some of the most credible sources will say that the number will be as high as 95%
The largest percentage of those who fail to trade forex successfully and lose money are new traders. Only a small number of these new traders go ahead to make consistent success. And there are many reasons why this is the case such as a lack of trading discipline that leads to indecisive trading.
Many new traders will also approach the markets with unrealistic expectations and unrealistically high profit goals.
Why do 95 percent of traders fail?
Many forex traders fail and lose money due to a variety of reasons. First, off they try to beat the market. This often causes them to approach the market aggressively without a trading plan or any well-defined trading strategies.
A successful trader will always have a trading plan to help keep their actions consistent. Proper risk management and trading strategies are also a huge part of a successful trading strategy. The trader will test out his plan on a free demo trading account before jumping into live trading. Suffice to say, many traders lack a risk management system in place which is no wonder they lose money.
Just having a trading plan and a good risk management strategy is not enough though. A successful forex trader will also be skilled at maintaining trading discipline. This is the only way they will increase their account value and grow their initial capital.
Finally, another major reason why many forex traders fail is a lack of a clear exit strategy. This causes them to incur larger losses than they should. As a result, their account value suffers. On the other end of the spectrum, a good trader may consider using automatic take profit to keep them from losing out on a positive move on the currency pairs.
Why do most traders lose money in forex?
One factor that affects most traders and one of the main reasons why forex traders fail is trading addiction. This is often caused by the prospect of making huge sums of money. This notion causes forex marketers to risk more capital per trade instead of risking only a small amount per trade.
But most successful traders will reduce their market exposure and will have learned how to handle market addiction by taking only the most necessary trades. This helps to keep their account balance intact.
A skilled trader will also know how to make the right trading decisions such as when to exit trading and how to manage market volatility levels. Simply put, most successful traders will use trading systems that also incorporate situations where there is a rise in price movement.
While it is easy to think that many traders lose money due to a lack of knowledge, many actually do so due to psychological reasons. For instance, giving up too early on your trading will mean that you will not succeed since you lack the mental and psychological traits required for success.
Broker
Best For
More Details


Advanced for Non US Traders
Read Review




securely through Avatrade website
Broker
Best For
More Details


Intermediate for Non US Traders
Read Review




securely through FXCC website