What is a Forex Bot – In Depth Review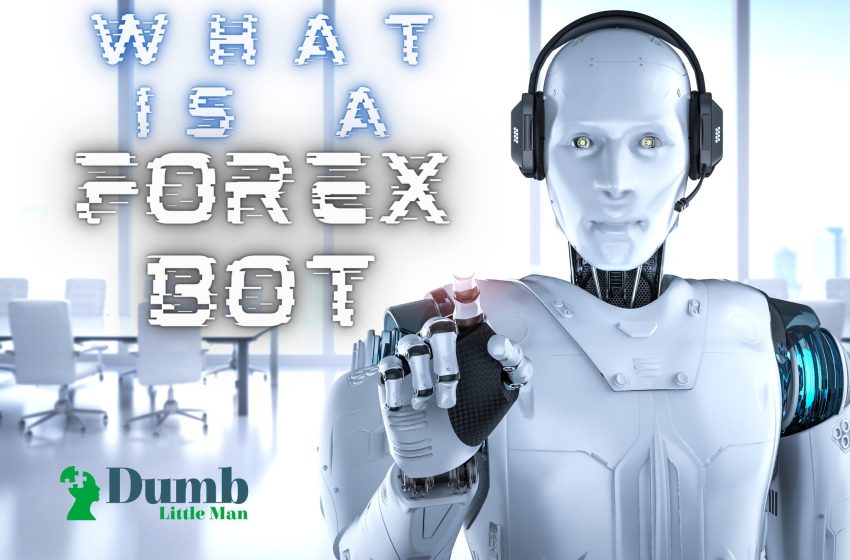 Want to jump straight to the answer? The best forex brokers for traders are Avatrade and FXCC
With the revolution of technology, each aspect of our lives is technologized. Similarly, the finance sector has also been completely transformed with the help of various techno tools. Within the umbrella of the finance sector, foreign exchange trading has too reformed itself by conducting various operations through the means of technology. As a result, mostly all forex trading companies have shifted entirely from manual to virtual. As of now, forex traders trade through online forums, and brokerage companies can access millions of clients across the world without any limitation of boundaries.
Even when technology has revitalized the foreign exchange trading system, it has also provided the access to fraudulent companies to deceive clients and earn money by scamming them. Therefore, it is the broker and brokerage company that plays a vital role in making our investments safe and secure.
Consequently, it becomes very difficult to choose any particular company and trust it with our hard-earned money with them. Hence, the only solution to this problem is to look for brokerage companies that are tech-savvy and control the entire foreign exchange trading process through an unbiased automated system. A very essential element of this technology-driven system is the Foreign exchange Robot which leaves very little room for errors in currency trading. How do these robots work and what are their benefits and flaws, read the article to find out more.
| RECOMMENDED TRADING COURSE | REVIEW | VISIT |
| --- | --- | --- |
| | #1 Forex, Crypto and Stocks trading course. Ranked most comprehensive by Investopedia and Best by Benzinga. Free to Try! | |
What is a Forex Bot?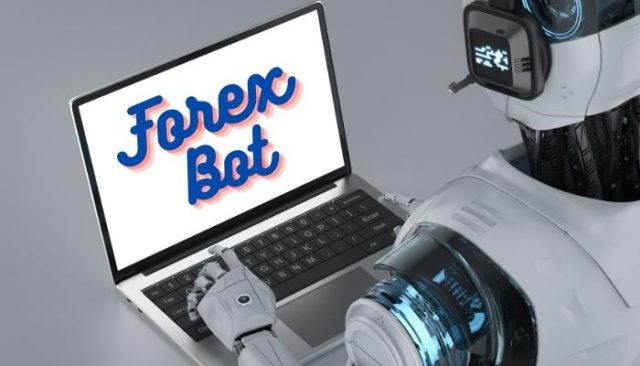 In simplest words, Forex Robots are automated software programs that deal with foreign exchange trading. Most commonly these Forex Robots are programmed on the Meta Trader platform using the MQL scripting language. These Forex Bots use complicated algorithms to monitor the foreign exchange market trends and keep an eye on the stock price. Forex Robots are intelligently designed to manage all the trading needs of the investor and are usually programmed to automatically perform various trading-related tasks such as based on market analysis, providing signals for trade placements to making autonomous decisions of trade for the client.
Like any other commodity, these foreign exchange robots come with a price and quality. some robots come at cheap prices. however, they can be extremely unreliable to trust with your investment. For this reason, it is important to choose a trustworthy brokerage company to get this service and do thorough research regarding the operations which are performed by the Forex Robot. It is recommended to go for a Forex Robot which provides quality services and is an overall better deal for you to invest in.
There is always an option of either creating a customized Forex Robot for yourself or trusting a credible brokerage company to do it for you. Many brokerage companies provide access to their trading software's application programming interface (API), where you can create your Forex trading robot. However, this should also be done with a well-structured trading strategy. One needs to be fully aware of the lucrative trading signals and examine them to cross-check whether they are dependable. Only after this evaluation, one can program the robot to look for the same pattern of signals and what actions the Forex Bot should take when these signals are generated. Overall we can say that even when a Forex Bot can make the trading a lot more hassle-free, it is needed to be used judiciously to get profitable results.
4 Best Forex Bots
#1. Coinrule: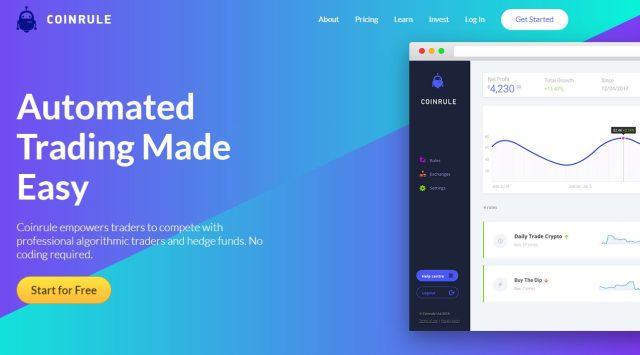 If you are confused about which forex robots to choose from then the coinrule app is amongst the best in trading automated cryptocurrencies. The team behind coinrule is trustworthy and consists of members who have experience working for the best investment companies. moreover, coinrule is user-friendly and offers a range of forex robots starting from the price of 39.99$/month for hobbyists to 449.99$/month for pro traders.
The best part about coinrule is that it has an easy-to-use interface even for new and inexperienced traders. Similarly, one does not require the knowledge of coding skills to customize or operate their trading rules. Simply select from the 150 trading rules which are already specified in this program or build your own rules the freedom of choice is given to the customer.
Another quality that makes coinrule the number one choice is that it provides access to backtesting. Since the automated bot would be managing the trading needs of the investor 27/5 it is important to set up the bot accurately for the long run. With coinrule, any trader can design his/her trading rules and test them on historical market data. This would provide a clear view to the user regarding the trading rules which are created and what changes are required for the smooth operation of the customized bot. Hence, coinrule is an excellent choice for anyone looking for a good forex bot.
Broker
Best For
More Details


Preset Strategies
Read Review




securely through Coinrule website
#2. FX Fortnite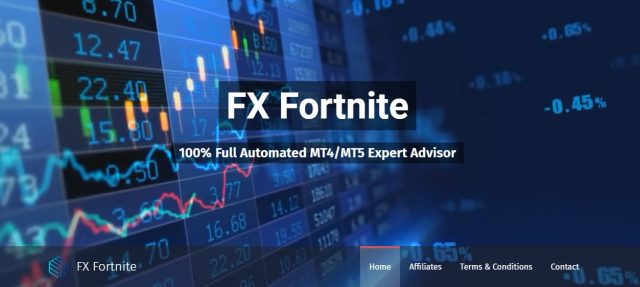 Fortnite is another forex expert advisor bot that is recommended for traders to invest in. It is claimed to be 100% automated. The software is programmed on pointing and highlighting forex trend opportunities and opening Hedge orders in the market direction.
Fortnite offers 3 forex bot packages for investors. Bronze, Gold, and Platinum. The cheapest bronze package costs 149$ for one licensed and one demo account. The gold package costs 199$ with two licensed and one demo account and the most expensive is the platinum which costs 249$. The Platinum package also offers three real accounts and a demo account for backtesting. There's a 30-day money-back guarantee, free updates, and support, manual PDF, EA set files. 
The Fortnite trading bot is also easy to use for the traders and provides wit multiple options of automated trading settings to choose from. The app displays a variety of quotes and charts which can be selected and the bot would analyze them and work accordingly. It is a good option with a multiple ranges of bots to choose from.
Broker
Best For
More Details

100% Full Automated MT4/MT5 Expert Advisor

 




securely through FX Fortnite website
#3. Forex Gump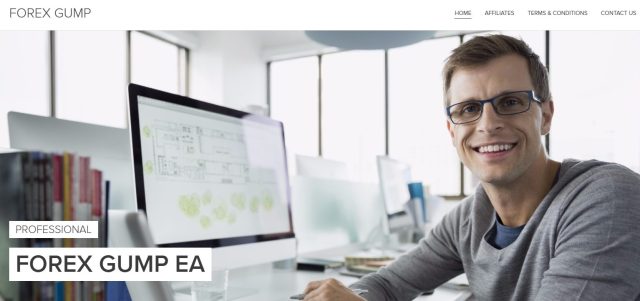 Forex Gump is another productive foreign exchange robot that is an excellent forex expert advisor. The best feature of this robot is that it enables the traders to set the cash limit for investment due to which the automated system does not trade after the optimized cash limit. This feature protects the trader from losing money even if the market crashes. This aspect of the robot makes it very effective and trustworthy.
Forex Gump Bot is a fully automated trading software program. All it requires is to install the bot on a chart (preferably on a VPS server) and then the robot will start the trading process automatically without any further instructions from the trader. The bot will monitor the market on its own and would also open and close deals.
The price of Forex Gump starts at 199$/month which comes with a trendy candle and news filter. Moreover, It operates 24/5 without any pauses and looks out for any potential market deals for the traders to have profit opportunities. Hence, along with the above mention forex bots, Forex Gump is also amongst the best forex bot to buy from.
Broker
Best For
More Details

Forex Expert Advisor with trendy a candle and News Filter

 




securely through Forex Gump website
#4. Flex EA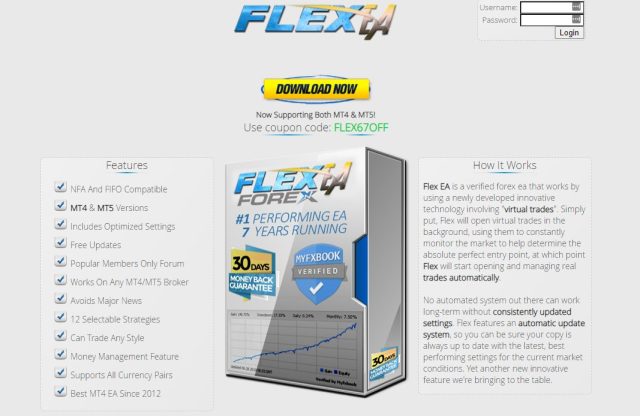 Flex EA is also another forex bot that can cater to all your Fx bot needs. Flex offers the latest technology available in the virtual forex industry. additionally, Flex is trying to bring in more innovation in the forex automated system. Even the most efficient forex bot cannot run consistently on the same programmed trading rules for a long time. consequently, all bots require updates to reset the rules following the latest trading market trends. therefore, flex provides update services of the forex bot as well which gives this bot an edge over others.
The flex price is 330$/ month which is the same for all kinds of traders both newbies and seasoned. At this price, Flex offers a proficient forex expert advisor which will monitor the market trends, make decisions of entry points and will manage and operate trades for you without any need of intervention from the traders.
Another advantage of Flex is that you get optimized set files which means that a collection of perfectly designed trading templates are already available for the users which only needs to be downloaded and the automated systems will start operating according to the selected set files. This makes the usage of the forex bot very convenient.
What is Forex?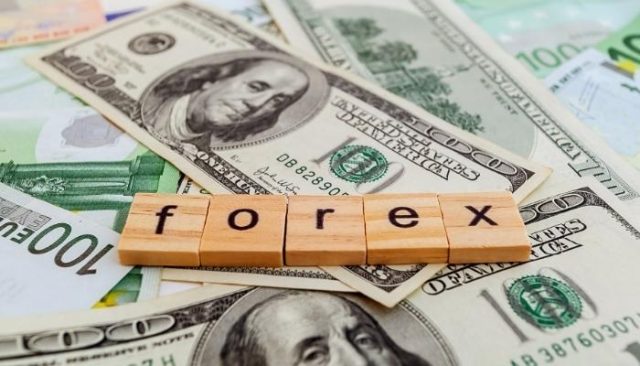 The foreign exchange market is generally referred to as the trading of different currencies for trade, commerce, and finance. Due to Forex trading, the rate of various currencies keeps on fluctuating which results in the constant variation of its supply and demand. As Foreign exchange trading has its reach across the world it is said to be the largest and most liquidity sufficient market in the world. However, unlike the stock market, the foreign exchange market does not have any central exchange rather the trading transactions are done via online forums among traders around the world.
There are generally three different types of Foreign exchange trading that are used by the traders. The first type which is widely used is the spot or cash market. In the spot market, dominant currency pairs are exchanged on their trading price. Exchanging currencies are important because they allow us to purchase goods and services locally and across borders. International currencies need to be exchanged to conduct foreign trade and business.
The second type is called the forward trade, in which traders make a private contract with another trader and mutually consent on an exchange rate of the currency for a deal. However, these currencies are not always physically bought in the Foreign exchange market by the traders. Most of the time it is speculation of the future currency rates to earn profits or to anticipate any weakening of the currencies to evade the potential losses.
The third is the future market which is similar to the forwarding market where traders go for a fixed exchange rate for a date in the future. The forward and futures markets are primarily used by forex traders who do not want to physically buy or sell the currency but are looking at the future trends of the currency rate. However, the majority of the trade goes on in the spot or cash market.
With the help of virtual assistance it may seem enticing to investors to invest in Forex trade however it should be kept in mind that many brokerage companies operate without a legal license or belong to countries that do not have any regulatory authority to regularize the trading transactions. As a result, many trading companies are not genuine and risk the investment of particularly inexperienced traders in the market.
| RECOMMENDED TRADING COURSE | REVIEW | VISIT |
| --- | --- | --- |
| | #1 Forex, Crypto and Stocks trading course. Ranked most comprehensive by Investopedia and Best by Benzinga. Free to Try! | |
Which Currencies are Available to Forex?

#1. Majors
Since the foreign exchange market is all about currency exchange, the currencies are divided into categories. Major pairs are classified as major because they are the most popularly traded ones daily. All major pairs include the US Dollar since it is the world's leading reserve currency and is the most traded one of all. All foreign exchange trading is expressed as a combination of the two currencies being exchanged. The following seven currency pairs—what are known as the majors—account for about 75% of trading in the forex market: The 7 major currency pairs are:
EUR/USD – Euro/US Dollar
USD/JPY – Euro/Japanese Yen
GBP/USD – British pound/US dollar
USD/CHF – US Dollar/Swiss Frank
USD/CAD – Us Dollar/Canadian Dollar
AUD/USD – Australian Dollar/US Dollar
NZD/USD – New Zealand Dollar/US Dollar
#2. Minors
Minor pairs are pairs that don't include the US Dollar. They are otherwise known as cross-currency pairs. The most widely traded ones include the British Pound, the Euro, and the Yen.
The 7 minor currency pairs are:
EUR/GBP — Euro/British pound
EUR/JPY – Euro/Japanese Yen
GBP/JPY — British pound
GBP /CAD — British pound/Canadian dollar
CHF/JPY — Swiss franc/Japanese yen
EUR/AUD — Euro/Australian dollar
NZD/JPY — New Zealand dollar/Japanese yen
#3. Exotic
Exotic pairs are those that include one major currency and one exotic currency. While there are over 150 countries that could be classified as developing nations, trading in exotic currencies is focused on 18 currencies. Exotic pairs are comprised of a major currency with a currency of a developing economy (such as Turkey or Brazil). Exotic Pairs are not traded as often as major or minor pairs.
The most popular exotic currency pairs are:
EUR/TRY – Euro/Turkish Lira
USD/HKD – US Dollar/Hong Kong Dollar
JPY/NOK – Japanese Yen / Norwegian Krone
NZD/SGD – New Zealand Dollar/ Singapore Dollar
GBP/ZAR – British Pound / South African Rand
AUD/MXN – Australian Dollar / Mexican Peso
Forex Trading Pros and Cons
Pros
Foreign exchange markets are the largest in terms of daily trading volume in the world and therefore offer the most liquidity. This makes it easy to enter and exit a position in any of the major currencies within a fraction of a second for a small spread in most market conditions.
The forex market is traded 24 hours a day, five and a half days a week.
Forex traders are given leverage which allows investment of little capital and multiplies your profits.
Cons
The decentralized nature of foreign exchange markets means that it is less accountable to regulation than other financial markets.
Any trader needs to have requires an understanding of economic fundamentals and indicators
The foreign exchange market is more volatile than regular markets.
How to Choose the Best Forex Bot?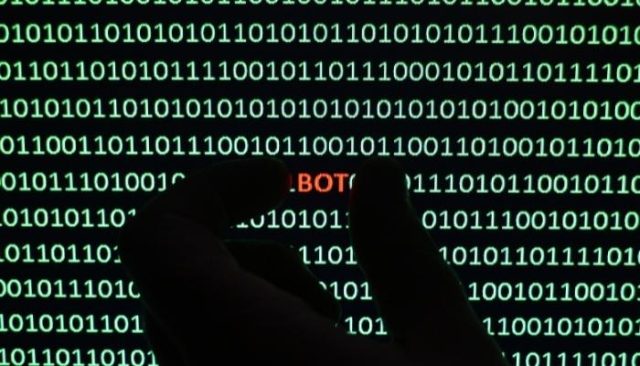 Even when Forex Robots cannot be replaced for a real human trader, there are multiple tasks that a forex robot can do much more accurately and efficiently. however, forex traders need to learn and examine carefully before investing in a forex robot, whether it can conduct their type of trading and if the forex robot would be profitable and beneficial for their specific trading needs or would lead to losing money rapidly.
There are multiple forex trading robots available on various platforms. It is up to the trader to Look for forex robots that serve their trading purposes fruitfully. For instance, if you require a forex trading robot to provide expert advice on the forex market and simultaneously manage automated trading systems then the ER forex trading robot is for you.
In contrast, if you are looking for Speed of trading signals and execution then the latest technology Coinrule and FX Fortnite is just right. This foreign exchange robot is known for its user-friendly interface and offers services for the retail market. The best part about this programming language is that even a newbie in programming can design this robot using its easy-to-use functions and feature. for this reason, it is also the most frequently used forex robot among traders and is appreciated by both inexperienced and expert traders in the foreign exchange market.
No matter how efficient a foreign exchange robot is, it requires human assistance to feed it data and input to perform the required tasks. Moreover, is not equipped to be able to use creativity, critical thinking skills, or conduct future analysis. So to find the best forex robot, you need to have a combination of your human abilities and the technological efficiency of a foreign exchange robot.
What to look for in a Forex Bot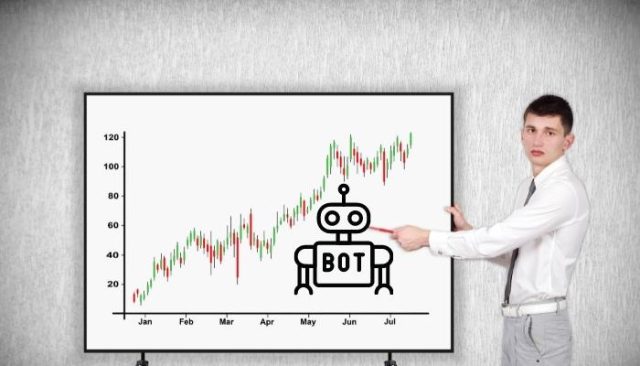 Many forex robots can help you in automated trading and can efficiently assist in currency trading. The first thing to look for in a good robot is its speed. before buying any forex robot make sure that it can deal with latency problems. As accurate timing is so crucial in forex trading transactions that even milliseconds can cost you a lot. So before choosing any forex robot make sure that it can cope with any latency or delays.
Another feature to look for in a forex robot is the security check. Since you are dealing with your netted investment it is essential to make sure that the forex robot passes cyber security and cannot be hacked or maneuvered easily by any virtual attack of the hackers.
The third important facet in a forex robot is its efficiency. Since forex robots are prone to many glitches, errors and legging it is crucial to evaluate the productivity of forex robots. This area needs to be monitored constantly to avoid any trading mishaps. For this reason, it is important to first test them under simulated market conditions.
Best Forex Trading Course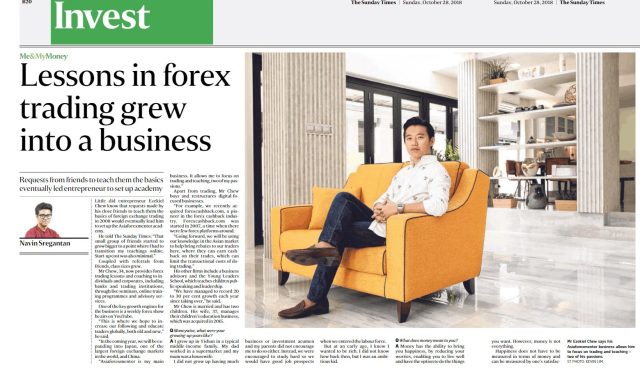 Investing in the Forex market might seem to be a daunting task especially if you are a beginner, and have just started exploring the Forex market. Although experience is said to be the best teacher when dealing in the Forex market, it is good to learn about the Forex market briefly before making your first investment.
There are several ways in which you can start expanding your knowledge of the stock market. You can either start reading books or ask for tips from your friends or family members who have prior experience of trading on the Forex platform. However, the former is a time-consuming method while the latter is not always a credible learning source.
If you want to learn about investing in the Forex market that would help you gain knowledge, and tell you all you need to know about the market, then you can opt for some professional courses available on the internet. These courses are developed by Forex markets experts who have years of training Forex traders.
Now, there are thousands of courses on the internet that claim to teach you about Forex investment. However, not all of these courses are reliable and give accurate information. So which is the best Forex course for learning the ins and out's of the Forex market?
Asia forex mentor course by Ezekiel is by far one of the best Forex learning courses on the internet, and they are one of the best learning sources if you want to expand your Forex trading knowledge.
They have been featured on multiple different leading forex platforms and Forex events happening around the world. Ezekiel's platform is the perfect solution for you to learn because their clients include multiple trainees and bank traders from private trading institutions around the globe.
It is the number one course available on the internet because it also reaches new bank traders and has fun managing if you want to make money from trading forex stocks and other commodities.
You can get a great return on investment by indulging yourself in this systematic course. Even if you are a beginner in the field and do not have enough experience and knowledge about Forex trading, you still join this program with zero knowledge. Everything will be taught to you from scratch, and you can enroll yourself in this program right now to get started.
Check out the testimonials on the website and start your Forex trading journey right away. The good thing about this course is that you will be crystal clear about what you need to do from day one.
They are using a return on investment approach to teaching their students. It is a scientific method of beating the market, and you will not be taught this somewhere else.