Trading With Rayner Review 2023 By Dumb Little Man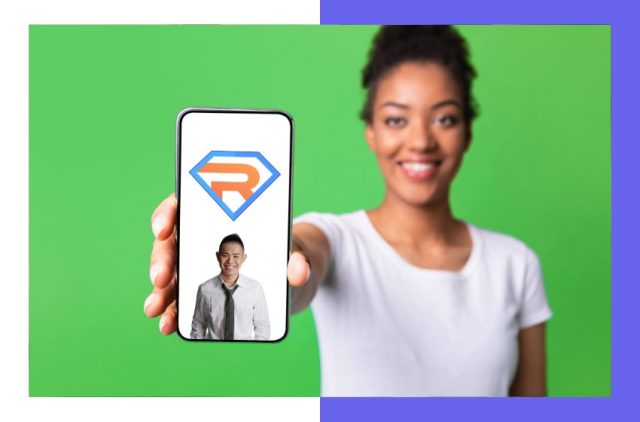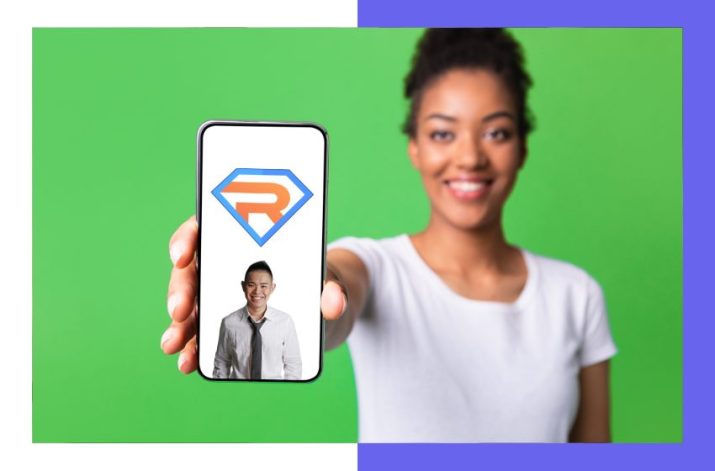 The allure of trading in vibrant markets like Forex, cryptocurrencies, and stocks is unmistakable in finance. As these markets have grown, so has the thirst for knowledge on navigating and profiting from them. The result? A proliferation of financial trading courses aims to educate the masses about the intricate dynamics of these markets.
Among the myriad of platforms offering insights is Trading With Rayner. This dedicated educational platform specializes in Forex trading and offers many courses tailored to various aspects of the trading world.
As we delve deeper into the offerings of Trading With Rayner, we will shed light on its unique selling points and potential limitations. This comprehensive review will dissect the platform's functionality, strengths and weaknesses, pricing tiers, user testimonials, its primary audience, and other vital facets.
What is Trading With Rayner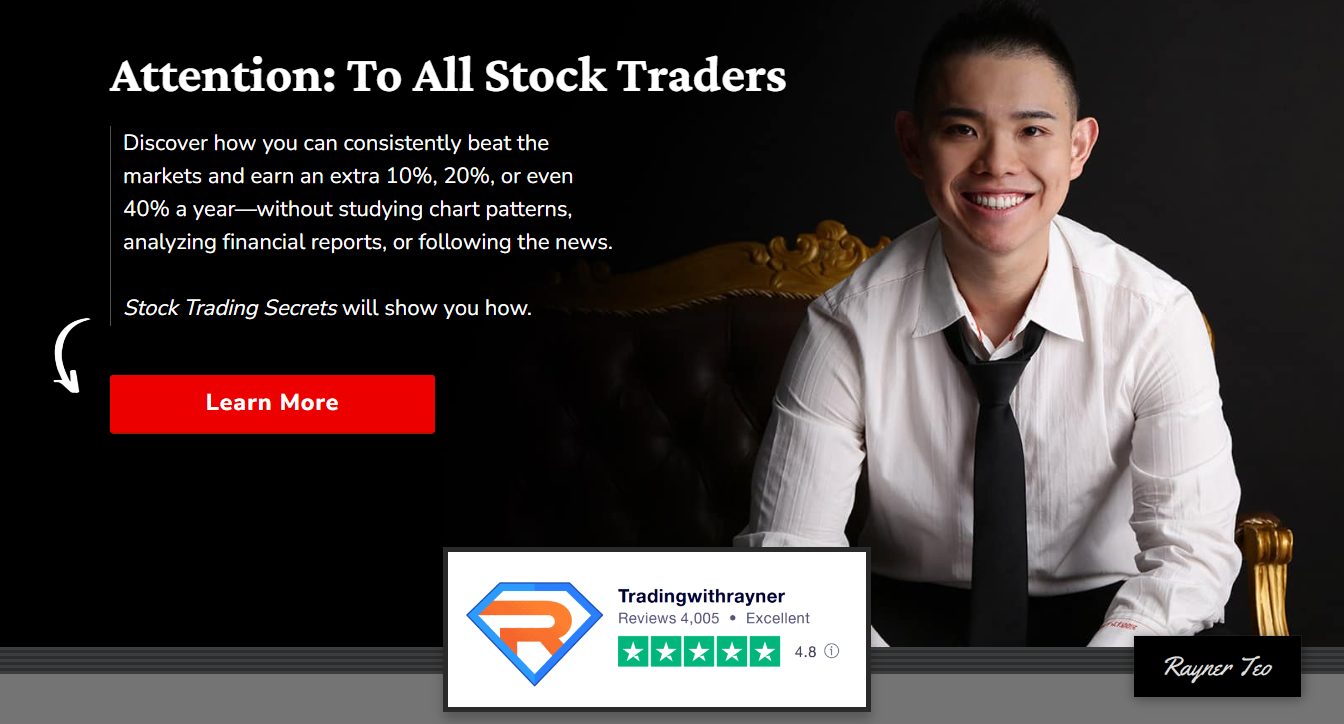 Trading With Rayner is a website that offers educational courses on forex trading. These courses are available as different packages, each focusing on a specific aspect of forex trading. They're all crafted by Rayner, who began trading in 2009.
Rayner dove into the world of forex trading driven by a desire for financial independence rather than wanting a boss overseeing him. Over time, he accumulated a wealth of knowledge on topics like Price Action Trading, Candlestick Patterns, and Chart Patterns, among others. All this knowledge is what he imparts in his courses.
Rayner Teo, born in Singapore in 1988, is an educator and a thriving independent day trader, boasting a net worth of $800,000. Through his website, TradingWithRayner.com, he aims to help others achieve the success he's enjoyed.
When you visit his website, one of the first things you'll notice is its free PDF resources. These are available to anyone willing to share their email, showcasing a clever marketing approach. Rayner's presence isn't limited to his website; he has a significant following on YouTube, with about 1.15 million subscribers.
[wptb id="128629" not found ]
How Does Trading With Rayner Work?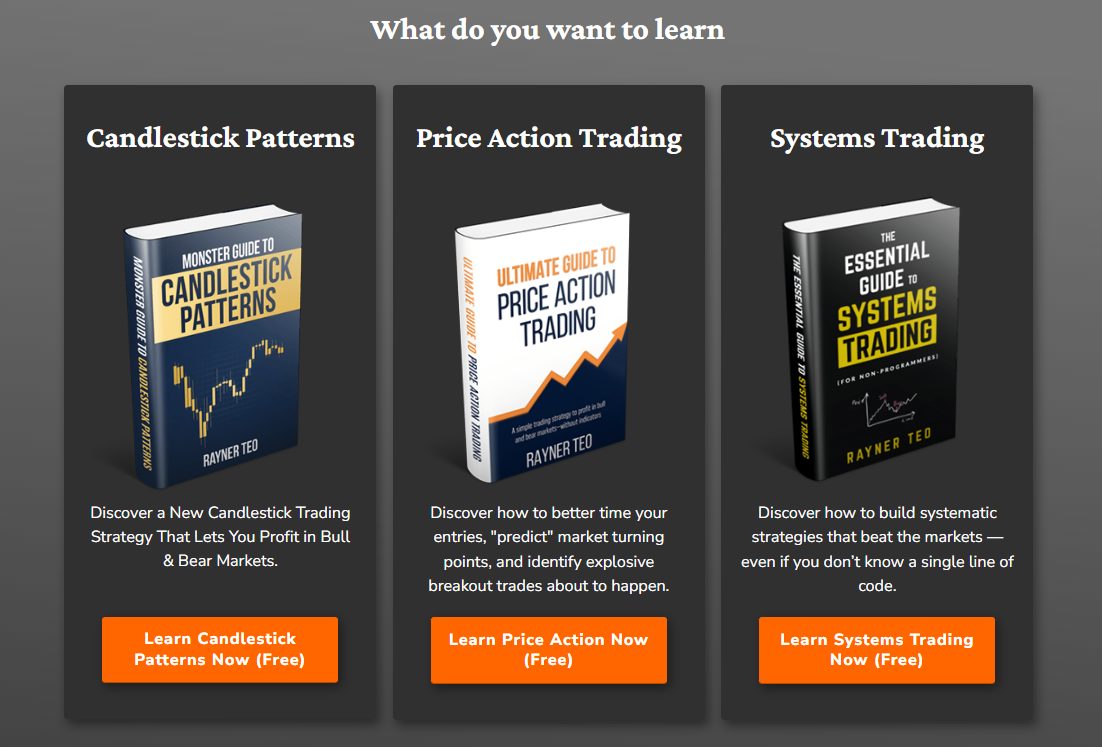 Based on Dumb Little Man's experience with Trading With Rayner's course, here's a breakdown of how the platform operates:
Free Courses
Candlestick Patterns: This free guide walks you through a trading strategy using candlestick patterns. The course, which lasts about 60 minutes, demonstrates how these patterns can highlight potential market trends or signals of reversals for both buying and selling.
Systems Trading: Aimed at those unfamiliar with coding, this free guide offers insights into building systematic strategies. It showcases a trend trading system for markets that are either rising or falling.
Price Action Trading: Aptly titled "The Ultimate Guide To Price Action Trading," this free course outlines a straightforward price action strategy. It's helpful in both rising and falling markets and requires no technical indicators.
Premium Courses
The Ultimate Systems Trader: This premium offering dives into various trading strategies that can be applied across different instruments and timeframes.
The Ultimate Price Action Trader: This premium course from Trading With Rayner is designed to instruct users on how to trade consistently. It emphasizes not relying on indicators, market news, or third-party signals.
The Ultimate Trader Bundle: This course combines knowledge of price action and systematic trading. It's crafted to enhance your trading knowledge and skill set.
Pro Traders Edge: This package is centered on trending markets. It provides in-depth analyses of trading setups, helping users grasp the rationale behind each trade. Participants will gain insights into trades, understanding the successful and unsuccessful aspects and extracting lessons from each scenario. It covers trading in Forex, commodities, and stocks, focusing on the 4-hour, 8-hour, and daily charts.
Trading With Rayner Pros and Cons
Pros
Complimentary trading videos and guides
Regular market updates
Diverse trading techniques
Abundant educational materials
Multiple package options
Cons
Demands user proactivity
Challenging learning progression
Benefits of Learning with Trading With Rayner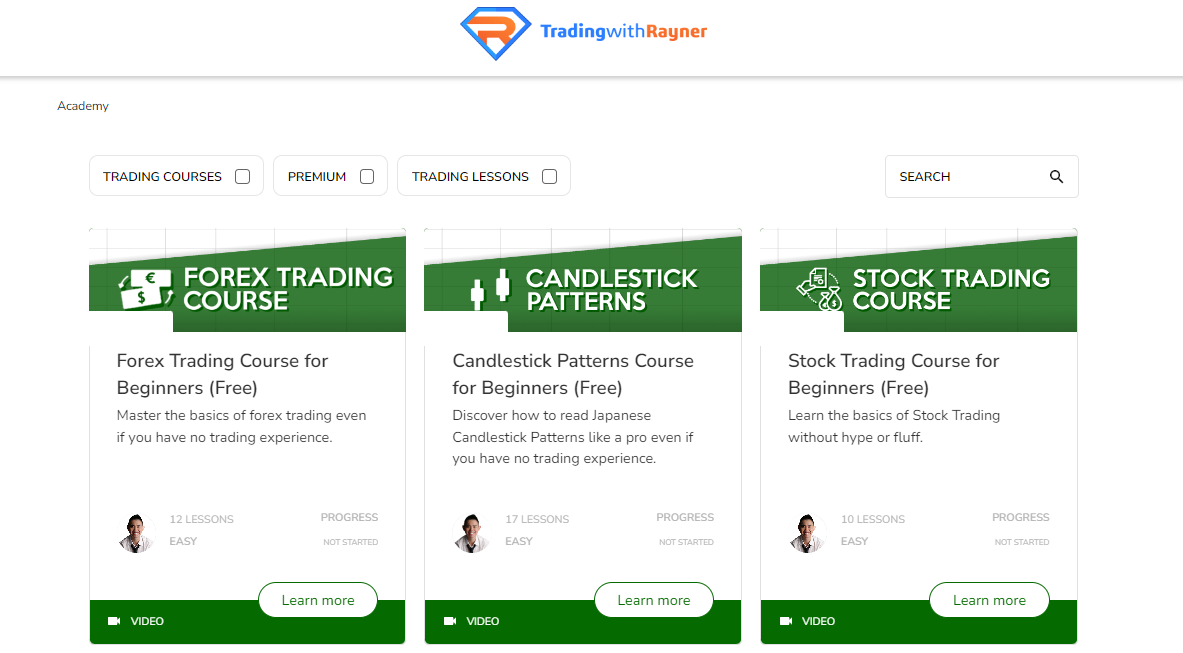 Having taken Trading With Rayner's premium courses, Dumb Little Man can testify to the tangible benefits these courses provide:
Choice of Packages: The ability to select from various packages means learners can choose a curriculum that best suits their needs and skill level. This customization ensures that you're not overwhelmed with information or left wanting more.
Dedicated Trading Coach: Having a reliable trading coach is invaluable. It provides learners with direct access to expertise and guidance, ensuring that any questions or uncertainties are promptly addressed.
Learn How to Trade Online: In today's digital age, understanding how to effectively trade online is crucial. The course introduces learners to the basics and delves into more advanced online trading tactics. With real-world examples and practical exercises, you're equipped with skills that are immediately applicable in live trading environments.
Back Test Data Report: One of the unique features of Trading With Rayner's courses is the provision of backtest data reports. These reports allow learners to see the effectiveness of particular strategies over historical data. It's an excellent way to understand the potential success rate of an approach before applying it in real-time. You can make more informed decisions and mitigate risks by analyzing past performances.
How Much Does Trading With Rayner Cost?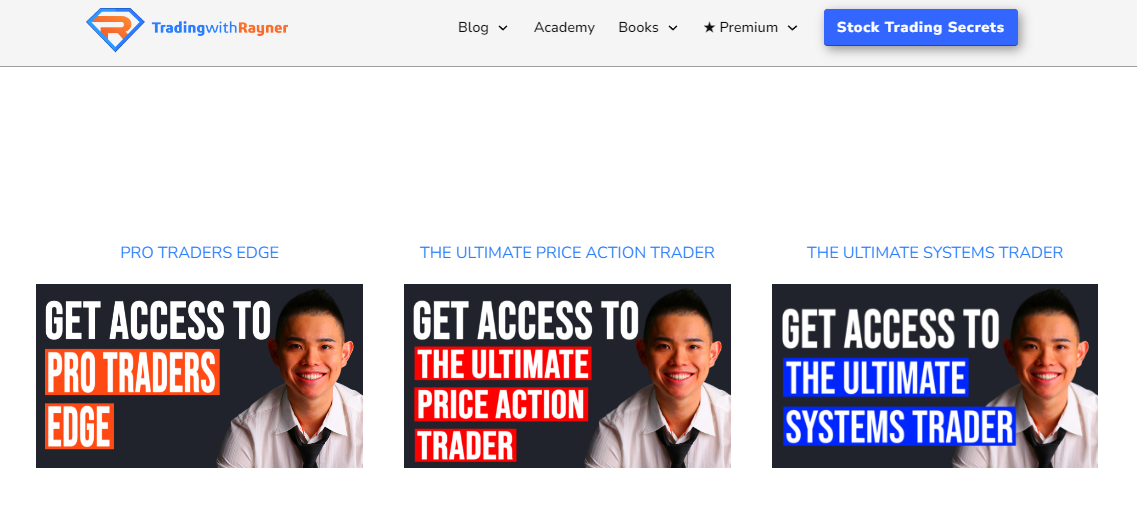 The cost of enrolling in Trading With Rayner's courses varies based on the specific package one chooses. Here's a breakdown of their pricing structure:
Premium Packages:
There are two main courses available for purchase:
Ultimate Systems Trader (UST)

UST COMPLETE: Priced at $3999 USD.
UST ADVANCED: Priced at $2499 USD.

Ultimate Price Action Trader (UPAT)

UPAT STANDARD: Priced at $1099 USD.
UPAT ADVANCED: Priced at $1299 USD.
UPAT COMPLETE: Priced at $1499 USD.
Membership Options:
Trading With Rayner also offers a paid membership under the banner of Pro Traders Edge. There are two tiers available:
Pro Traders Edge Elite: Costs $990 per year.
Pro Traders Edge Premium: Priced at $490 annually. This option does not include features like Live Q&A Sessions, session recordings, and priority email support, which are available with the Elite membership.
Who is Trading With Rayner Best For?
Trading With Rayner offers comprehensive tools and courses designed to cater to a broad audience within the forex trading community. For those just stepping into the world of Forex, the platform provides a structured and beginner-friendly introduction, laying down the essential basics.
Traders with some experience but seeking to fine-tune their strategies can significantly benefit from the basic and advanced resources.
Trading With Rayner Customer Reviews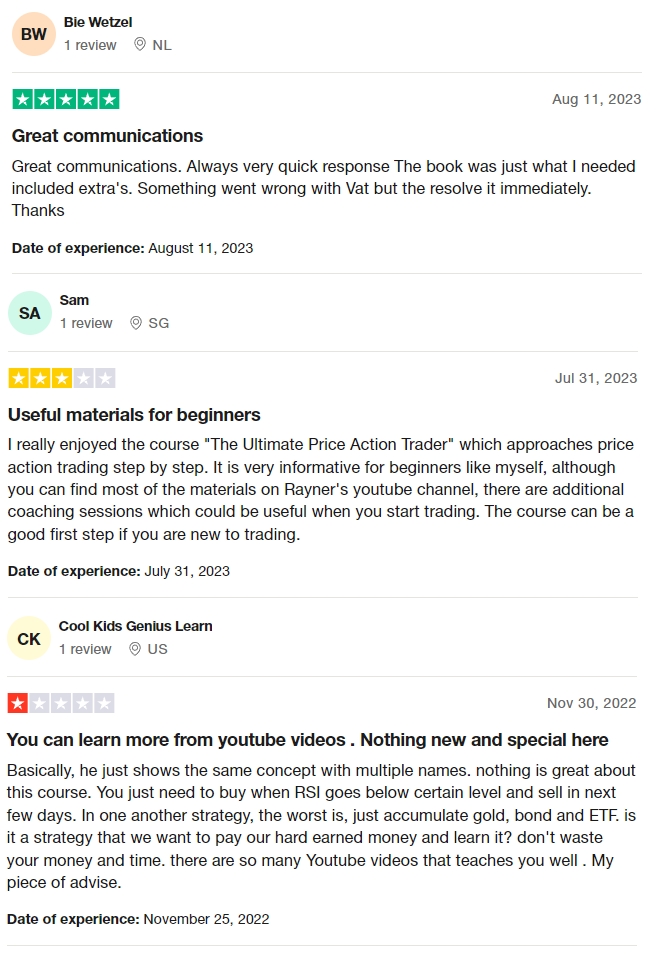 Opinions about Trading With Rayner vary among customers. Many commend the platform for its excellent communication, quick responses, and valuable resources, with some finding the "Ultimate Price Action Trader" course especially helpful for trading newcomers.
While much of the course content aligns with what's available on Rayner's YouTube channel, the added coaching sessions are viewed as an asset.
However, some customers feel the content is repetitive, with strategies being basic or easily accessible elsewhere online. There's a sentiment among this group that the course might not be worth the investment, urging potential learners to explore other resources.
What is a Good Alternative to Trading With Rayner?
When seeking a holistic and comprehensive trading education, the team at Dumb Little Man wholeheartedly recommends the Asia Forex Mentor's One Core Program as a standout alternative to Trading With Rayner.
The scope of what Asia Forex Mentor offers extends beyond just Forex, embracing the worlds of crypto, stocks, day trading, and more, making it an optimal choice for those truly serious about mastering the trading realm.
The brain behind this program, Ezekiel Chew, isn't your run-of-the-mill instructor. With a reputation as a formidable trader, Ezekiel has been imparting his insights to a vast audience, from individual traders to heavyweight financial institutions, since 2008.
His 5-step program delves into the forex market's intricacies, drawing from technical and foundational stock research.
Asia Forex Mentor – One Core Program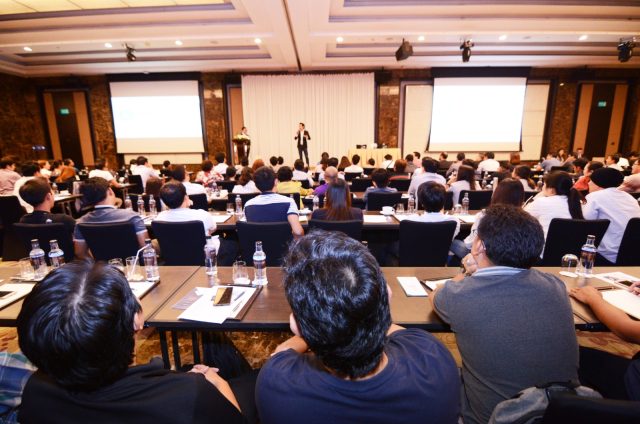 Ezekiel's dedication to enriching the trading community shines through the One Core Program. His teachings don't just target the everyday trader. Professionals from prop trading firms, banks, and fund management companies also find immense value in his content.
What's special about the One Core Program is its comprehensiveness. Ezekiel has fused over two decades of forex trading experience into this course. It doesn't just throw information at you but also enlightens you about effective strategies while cautioning against common pitfalls. Delivered through engaging videos, mentorship sessions, and relatable real-world examples, it covers Forex and a spectrum of trading areas – stocks, crypto, or commodities. The One Core Program addresses it if it has a chart.
A standout feature, and a rarity in many trading courses, is its grounding in mathematical probability. This equips traders with the unique advantage of assessing risks and potential rewards in a calculated manner.
Whether you're just starting out or have been trading for years, the One Core Program is structured to suit all proficiency levels. For those looking for an all-encompassing trading course, this program is the premier choice.
Asia Forex Mentor Members' Testimonials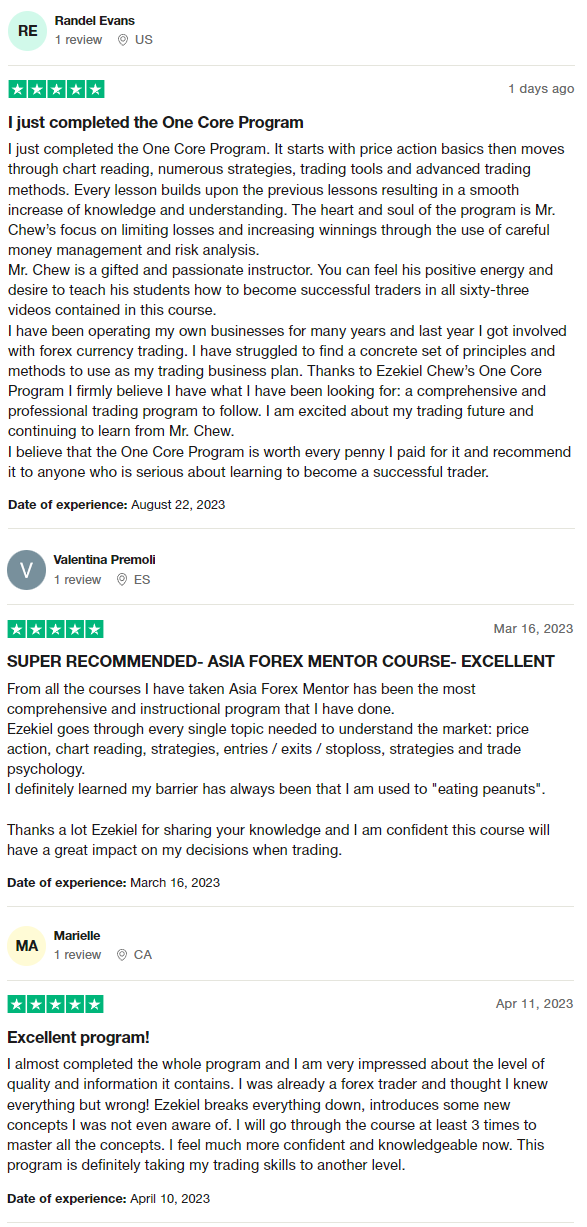 The Asia Forex Mentor community members have consistently expressed their appreciation for the program's depth and comprehensiveness.
Many, from seasoned business operators to forex traders, have lauded the One Core Program designed by Ezekiel Chew as a transformative experience in their trading journey. They emphasize the program's exhaustive coverage of vital topics from chart reading, strategies, and trade psychology to intricate details of entries, exits, and stop losses.
Ezekiel's unique approach introduces fresh concepts and empowers traders to revisit and master the material multiple times, ensuring they're equipped with a robust understanding of the trading landscape. The overarching sentiment is that the program is an invaluable investment for those committed to excelling in trading.
>> Also Read: Asia Forex Mentor Review By Dumb Little Man
Conclusion: Trading With Rayner Review
Based on the thorough evaluation by the Dumb Little Man team, Trading With Rayner undoubtedly provides valuable trading resources and strategies that cater to both beginners and seasoned traders.
Rayner's systematic approach to trading, combined with the variety of courses, allows traders to understand the market dynamics comprehensively.
However, potential learners should be wary of a few considerations. Firstly, a steep learning curve might be challenging for those new to the trading world.
Moreover, the premium courses are pretty hefty in pricing, which may only be feasible for some. While the quality of content is commendable, potential subscribers need to weigh these factors before investing.
>> Also Read: 13 Best Day Trading Courses in 2023
[wptb id="128630" not found ]
Trading With Rayner Review FAQs
Is Trading With Rayner suitable for beginners?
Yes, Trading With Rayner offers courses catering to beginners and seasoned traders. However, there is a steep learning curve that newcomers should be aware of.
How much do the premium courses cost?
The premium courses vary in price, with some costing as high as $3999 USD. It's advisable to check their official website for the most updated pricing.
Are there any alternatives to Trading With Rayner?
There are alternatives like Asia Forex Mentor's One Core Program, which offers comprehensive trading education across various financial instruments, not just Forex.