Trading Walk Review 2023 By Dumb Little Man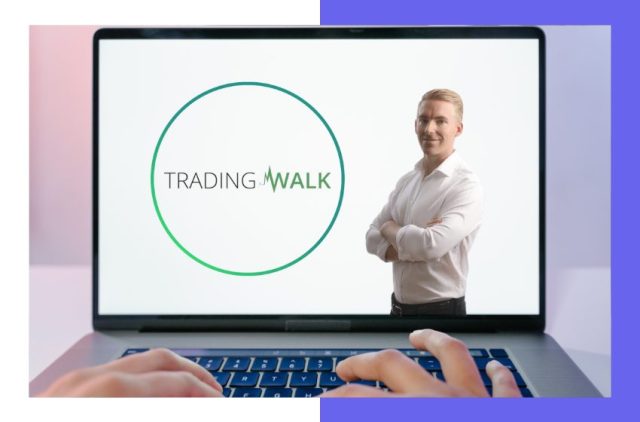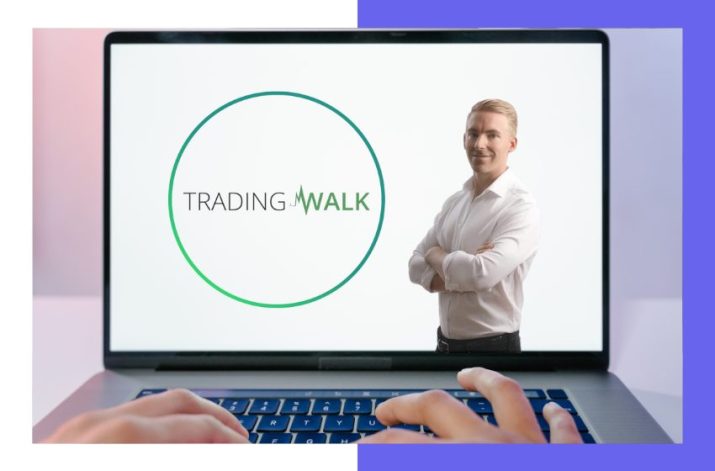 In the dynamic world of finance, areas like Forex, cryptocurrency, and stock trading have captured the attention of many. With this surge in interest, there has been a parallel rise in financial trading courses aimed at equipping individuals with the knowledge to navigate these complex markets.
Trading Walk has emerged as a notable player in this educational landscape, offering a platform tailored for both beginners and veteran traders. Our review will delve into Trading Walk's strengths and shortcomings, piecing together expert analysis with genuine user experiences to provide a comprehensive overview.
What is Trading Walk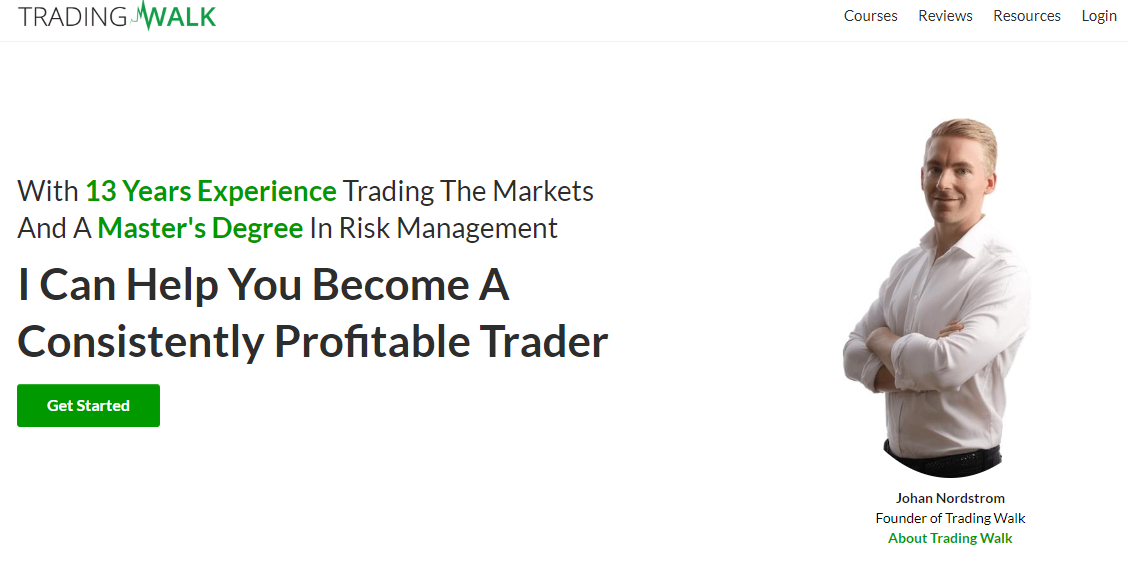 Founded by Johan Nordstrom, Trading Walk is a dedicated forex training institution. It's tailored to beginners and experienced traders, offering a suite of services, including trading tools, comprehensive courses, and individual mentorship sessions.
The platform emphasizes the importance of price action and technical analysis in forex trading. By focusing on these critical areas, alongside reliable trading signals, Trading Walk aims to ensure that traders are educated and equipped to make informed decisions in the fast-paced forex market.
[wptb id="129146" not found ]
How Does Trading Walk Work?
Trading Walk operates as an online platform, providing brokerage reviews, a selection of purchasable day-trading courses, and an assortment of trading software. From our team's experience at Dumb Little Man, we delved deeper into their offerings.
In addition to the primary services, Trading Walk consistently updates its users with blog posts. These articles range from discussing forex brokers and trading platforms to binary brokerages and trading book recommendations. They also have a buy-and-sell signal system based on TradingView.
The Trading Walk's Pro Trader Program was particularly interesting to our team. This course is intricately designed to furnish traders with the requisite knowledge to thrive in the trading arena and become experienced traders. It methodically navigates through the complexities of trading, beginning with the basics of market dynamics and culminating in advanced strategies.
Its step-by-step format allows new and seasoned traders to move through the material comfortably. In our assessment, the Pro Trader Program is valuable for anyone eager for a well-rounded trading education.
Trading Walk Pros and Cons
Pros
Dedicated customer support team
Only recommends trusted brokers and platforms
Emphasizes consistent results and proven strategies
60-day money-back guarantee with secure methods
Wide array of resources for all trader levels
Step-by-step learning approach
Cons
Lack of free trial period
High dependency on social media for traffic
Appears less reputable due to limited organic reach
Scarce verifiable investor feedback
Pricey membership fee
Benefits of Learning with Trading Walk

After venturing into Trading Walk, one thing became apparent: their emphasis on member success. Upon joining, we were met with an attentive customer support team, reflecting the company's dedication to nurturing successful traders. Their support isn't just typical; it feels personalized, ensuring learners receive timely assistance for queries or concerns.
Another highlight was the platform's commitment to recommending only regulated brokers and trustworthy platforms. This is crucial because, as traders, our success leans heavily on the reliability of the tools we employ. The fact that Trading Walk stands by brokers and the platforms they use added an extra layer of trust for us.
Rather than being bombarded with generic advice, Trading Walk focuses on imparting consistent results. The platform isn't about one-off tips but grounding learners in proven strategies and market behaviors. The emphasis on consistency struck a chord with us, resonating with the idea that trading success isn't about one successful trade but sustained profitability over time.
How Much Does Trading Walk Cost?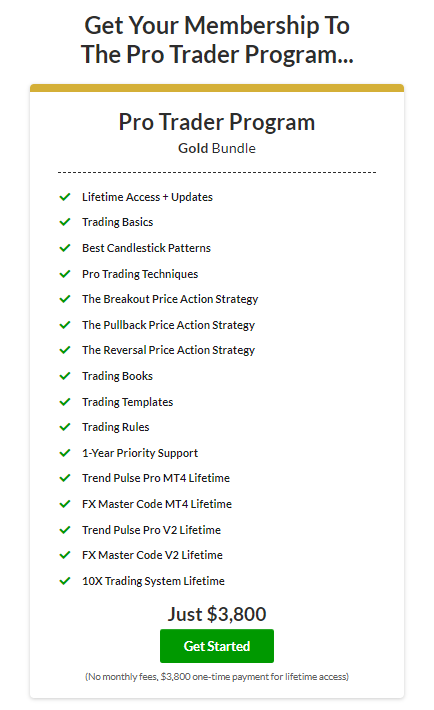 The cost of Trading Walk's Pro Trader program is straightforward. For a one-time payment of $3,800, members receive lifetime access with no recurring monthly fees to worry about. This membership covers a plethora of resources and tools:
Lifetime access, including all updates
Basics of trading
Essential candlestick patterns
Professional trading techniques
Detailed strategies such as the Breakout, Pullback, and Reversal Price Action
Valuable trading books
Convenient trading templates
Set trading rules for guidance
One-year priority support for any queries
Several lifetime tools, including Trend Pulse Pro MT4, FX Master Code MT4, Trend Pulse Pro V2, FX Master Code V2, and the 10X Trading System.
Who is Trading Walk Best For?
Trading Walk is best suited for those looking to embark on their trading journey or refine their existing trading skills. Whether you're a novice hoping to understand the basics or an experienced trader seeking proper risk management strategies, the platform's diverse offerings meet a broad spectrum of needs.
Its focus on practical application and real-world scenarios makes it an ideal choice for individuals aiming for consistent profitability in the trading arena.
Trading Walk Customer Reviews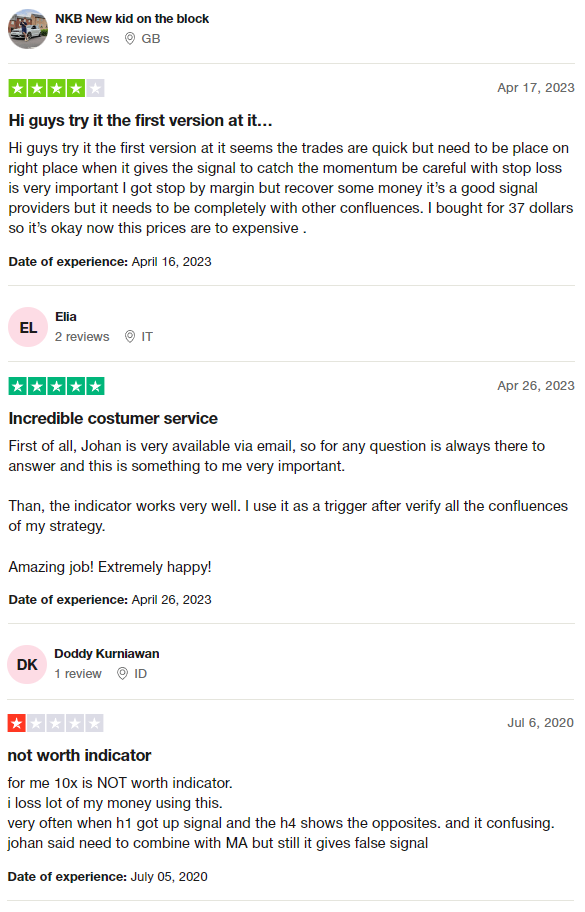 Customers have mixed reviews about Trading Walk. Some users appreciate the prompt support from Johan, primarily via email, and find the indicators helpful when used alongside other trading strategies. They note the tool's efficiency in signaling trades, emphasizing the importance of using it correctly, especially concerning stop-loss settings. While some believe the earlier price point offered better value, others felt that specific tools, like the 10x indicator, didn't deliver as expected, leading to financial losses.
What is a Good Alternative to Trading Walk?
Asia Forex Mentor – Rated Best Comprehensive Course Offering by Investopedia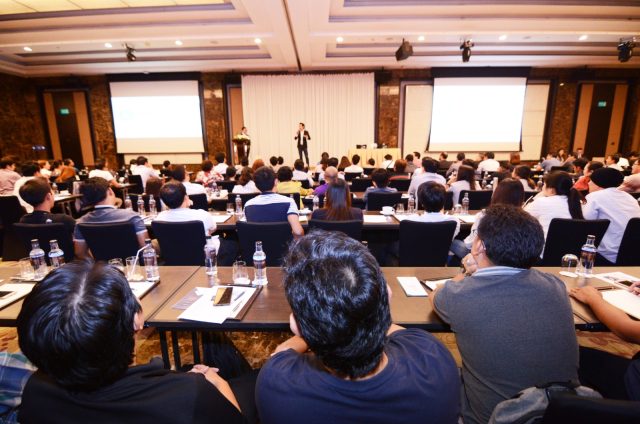 For those ardently seeking an expansive trading education, Dumb Little Man's team of experts believes that the Asia Forex Mentor's One Core Program surpasses many other offerings in the market. This recommendation isn't just for those interested in Forex but for a broader scope encompassing crypto, stocks, commodities, and more.
Asia Forex Mentor isn't just another trading platform. It's where Ezekiel Chew, a seasoned trader renowned in the financial world, imparts his vast knowledge. Since 2008, Ezekiel hasn't just been guiding individual traders, but he's been the go-to educator for major financial organizations. His expertise stems from over two decades in the field, and his 5-step program delivers a deep dive into the technical and fundamental facets of stocks and trading.
But Ezekiel's genuine commitment to elevate the trading community is what truly sets the One Core Program apart. His teachings have shaped everyday traders and professionals from renowned prop trading firms, banks, and fund management institutions. This comprehensive program isn't limited to just Forex. Instead, it encompasses a range of trading vehicles with a chart, including stocks, crypto, commodities, and any other tradable entity.
A standout feature of this course is its grounding in mathematical probability. This isn't just a rarity in trading courses. Still, it offers traders a distinct edge, allowing them to gauge risks and rewards with enhanced precision. So, whether you're a trading novice or a seasoned pro, the One Core Program is versatile enough to cater to all. In the vast sea of trading courses, if you're after the crème de la crème, Asia Forex Mentor's offering should be on your list.
You can read our full Asia Forex Mentor review here.
Asia Forex Mentor Members' Testimonials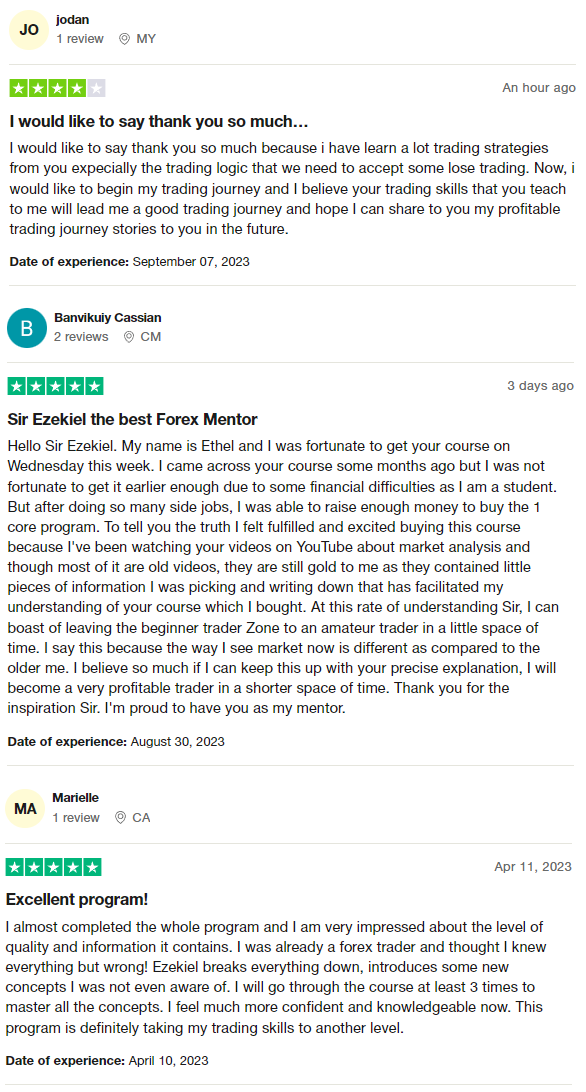 Asia Forex Mentor members consistently praise the One Core Program's transformative insights. One individual emphasizes the logical trading strategies taught, feeling hopeful about future trading endeavors.
Another member also found that their trading perspective drastically changed and fast-tracked her progress. Even seasoned traders discovered new techniques, affirming the program's comprehensive approach. Participants feel better equipped for success in the market thanks to the course.
Conclusion: Trading Walk Review
In conclusion, based on the assessment by Dumb Little Man, Trading Walk offers a range of resources, tools, and courses that can benefit traders of all levels.
However, its lack of a free trial means potential users can't sample the platform before making a substantial investment, a drawback especially considering the hefty one-time payment required for lifetime access. Further, limited knowledge about its community raises questions about user engagement and feedback.
It's also notable that while Trading Walk offers substantial resources, there are comprehensive alternatives like Asia Forex Mentor, which might provide a broader scope of learning beyond just Forex, making it a more versatile option.
For those seeking the best value and wide-ranging content, exploring such alternatives might be prudent.
[wptb id="129147" not found ]
Trading Walk Review FAQs
How much does Trading Walk's Pro Trader program cost?
The Pro Trader program is priced at a one-time payment of $3,800 for lifetime access, with no monthly fees.
Does Trading Walk offer a free trial?
No, Trading Walk does not provide a free trial for its courses.
Are there any alternatives to Trading Walk?
Yes, one notable alternative is Asia Forex Mentor, which offers comprehensive training in various trading vehicles, not limited to Forex.