Traders4Traders Review with Rankings 2023 By Dumb Little Man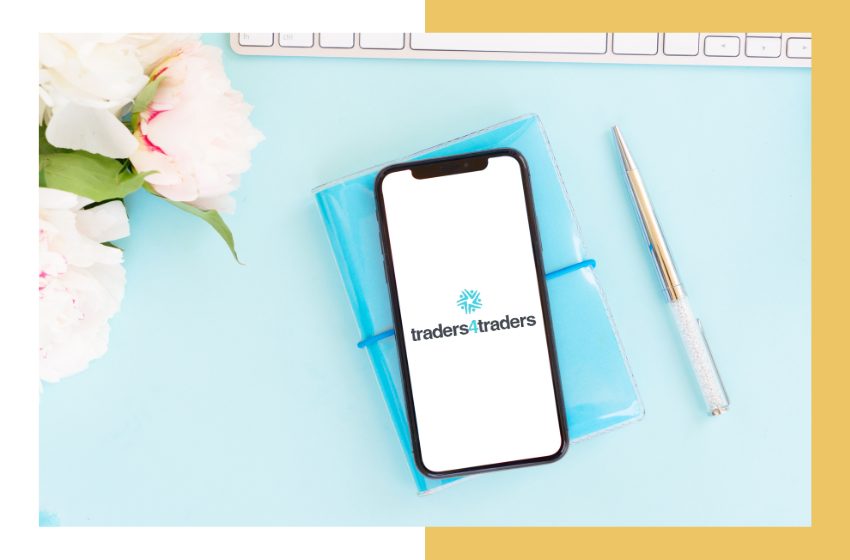 Evaluation Criteria
The esteemed Dumb Little Man team, composed of experienced traders and financial experts, is well-known for their comprehensive reviews of prop trading firms. Using a specialized algorithm and stringent criteria, they assess each firm on critical aspects such as:
Client Service Excellence
Timeliness of Withdrawals
Protection of Funds and User Data
Trustworthy Trading Methods
Achievable Trading Goals
Equitable Profit Sharing
Our findings place Traders4Traders in a favorable position. The company stands out in backing skilled traders and boasts a commendable capital backing. However, we've also identified certain challenges with the firm, which will be discussed in our review.
Traders4Traders Review
Prop trading firms, or proprietary trading firms, allow traders to trade with the firm's capital rather than their own. By doing so, they offer traders the opportunity to gain more significant profits and manage more prominent positions than they could with their funds.
Traders4Traders is one such prop firm striking a balance by offering financial training and the chance to manage a funded trading account. For traders seeking a comprehensive prop firm with diverse trading options, varied account types, and a realistic evaluation process, Traders4Traders is an optimal choice.
This article aims to delve deep into a comprehensive review of Traders4Traders. With insights sourced from trading experts at Dumb Little Man and feedback from actual customers, readers can expect a thorough examination of what the firm offers. Not only will the benefits and highlights of Traders4Traders be explored, but potential downsides and shortcomings will also be brought to light.
What is Traders4Traders?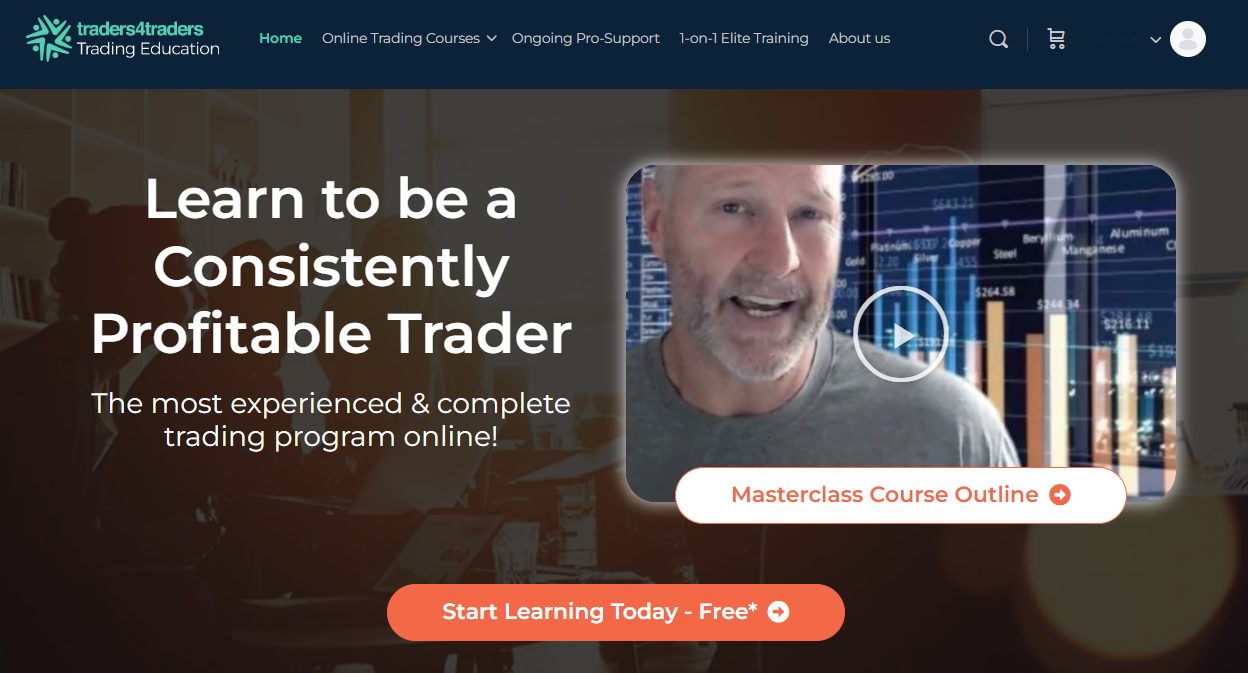 Traders4Traders stands out in the financial world as a proprietary trading firm. Its central proposition is simple: if you, as a trader, can meet their standards through an evaluation, they'll provide the funds for trading. But there's more to this firm than just funding.
Since launching in 2009, Traders4Traders has accumulated over a decade of experience in the intricate world of forex. This longevity showcases their adaptability and deep understanding of market dynamics.
Once onboard, traders can vie for up to $1,000,000 through a demo account. But to get to this stage, there's a hurdle: a one-time subscription fee.
A noteworthy feature of Traders4Traders is its range of account options. Recognizing that traders come with varying expertise and needs, they've designed a spectrum of accounts. This inclusivity ensures that whether you're a rookie or a veteran in trading, there's a fitting option for you on their platform.
However, every platform has its challenges. A potential hiccup for some might be the platform's evaluation process. With its multi-tiered structure and modest leverage, it could be a longer road to access funded accounts. It's something to consider for those prioritizing speed and high leverage in their trading journey.
>> Also Read: Forex Trading for Beginners • Step by Step
Traders4Traders Pros and Cons

Pros:
Long-standing experience
No time restrictions
Diverse asset selection
Variety of trading accounts
Cons:
No external brokers
Inadequate customer service
Limited leverage
Lengthy assessment process
Safety and Security of Traders4Traders
Based on in-depth research conducted by Dumb Little Man, several aspects of safety and security associated with Traders4Traders have been highlighted.
First and foremost, Traders4Traders has chosen to partner with the regulated broker, Eightcap. This affiliation suggests a level of trustworthiness and compliance with industry standards. Additionally, for those concerned about the security of their monetary transactions, the firm has integrated secure payment options like PayPal, among others. This commitment ensures users have a safe and reliable means to manage their funds.
Expanding its reach globally, Traders4Traders operates in multiple regions. This global presence is indicative of their adaptability and resonance with traders worldwide. Further adding to their credibility, the firm is associated with top-tier banks and liquidity providers. Such connections typically mean faster and more reliable trade executions.
However, it's essential to note some concerns. Despite the above positives, Traders4Traders has garnered a less-than-stellar reputation in some circles. Additionally, the process of cashing out funds has been reported to be slower than preferred by some users. Potential traders should weigh these points when considering their engagement with the platform.
Traders4Traders Bonuses and Contests
At the current moment, Traders4Traders does not have any bonuses or contests on offer for its users. This aligns with some trading platforms that focus on other features and services rather than promotions.
Potential traders and existing users should be aware of this when considering their participation and strategy with the platform. While bonuses can sometimes be enticing for new and seasoned traders alike, Traders4Traders prioritizes other aspects of its service.
Traders4Traders Customer Reviews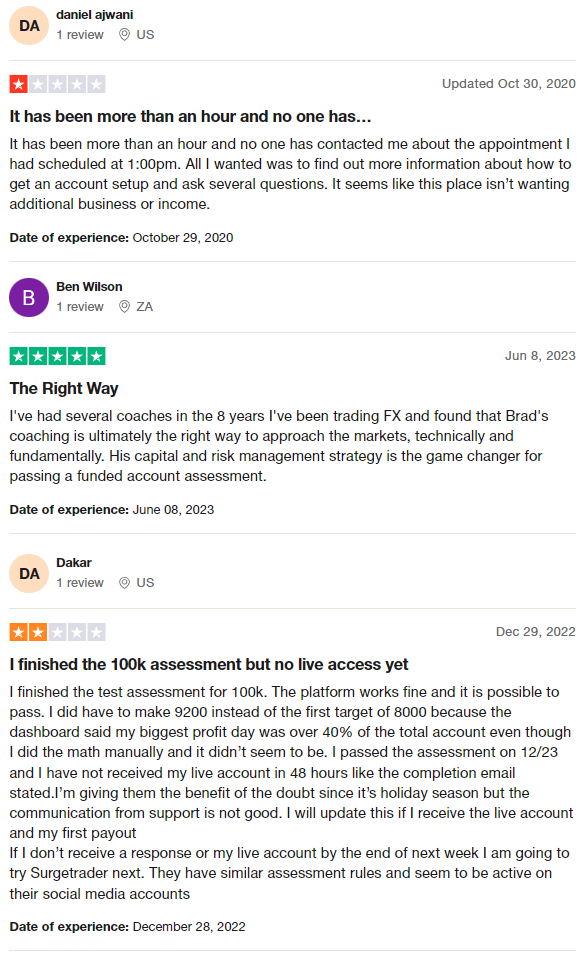 Based on current feedback, Traders4Traders holds a 3.8-star rating on Trustpilot, which is somewhat lower. Customers have reported mixed experiences.
While some have lamented communication delays and unmet expectations regarding response times and live account setups, others have praised the platform for its effective coaching and strategy insights.
However, there are also concerns related to account assessment targets and delayed account activations, with some customers attributing possible delays to the holiday season.
It's evident that while some users find value in the platform, there are areas where Traders4Traders can improve its service delivery.
Traders4Traders Commissions and Fees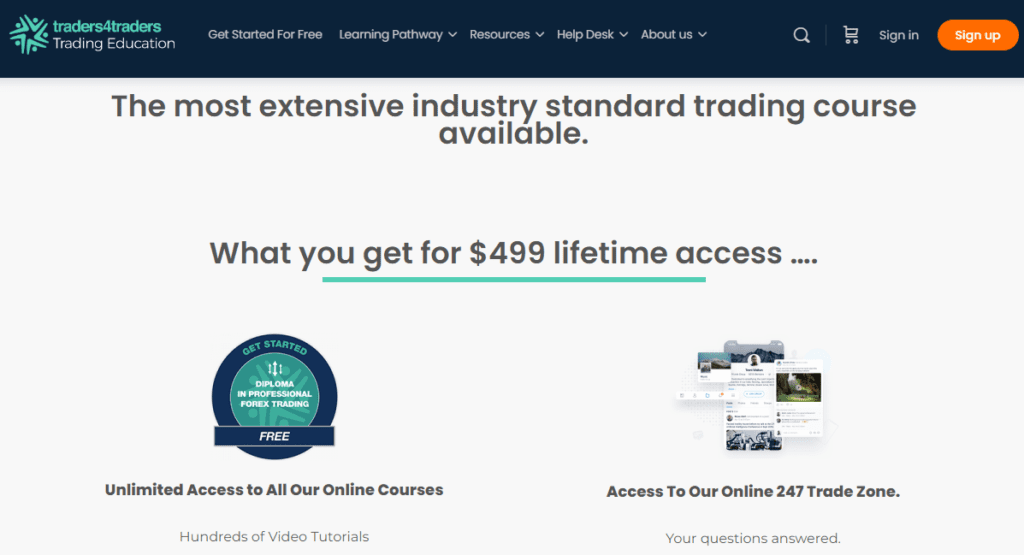 For those considering a foray into Traders4Traders, it's essential to understand the platform's fee structure. To start with, Traders4Traders requires a subscription fee for each practical assessment demo account.
The cost is tiered based on the account size; for instance, a $25,000 MT4 practical assessment sets you back $199, while the more robust $1,000,000 MT5 assessment demands a $5,000 fee.
Unlike some prop firms, Traders4Traders does not charge a direct trading commission. Instead, their revenue model hinges on a profit-sharing agreement with their traders.
For traders, this system can initially be quite lucrative. On making their first withdrawal from a live trading account, they keep 100% of the profits.
However, subsequent withdrawals are subject to an 80/20 profit split. This means that from the second withdrawal onwards, Traders4Traders retains 20% of the profits, leaving the trader with the remaining 80%.
>> Also Read: 8 Ways to Become a Successful Day Trader
Traders4Traders Account Types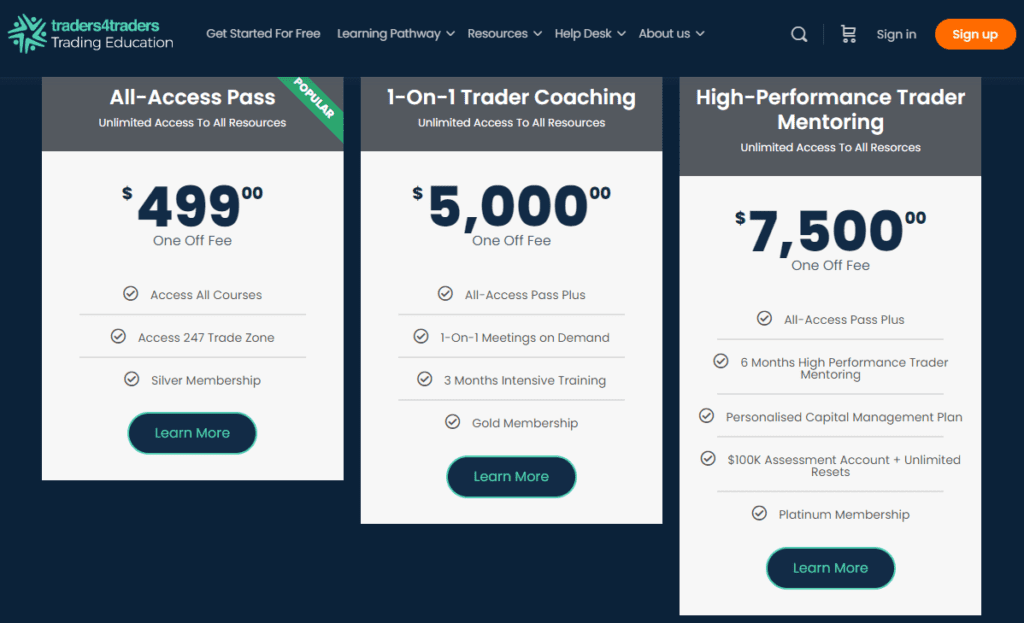 Based on meticulous research and testing conducted by the expert team at Dumb Little Man, they've identified the account types available at T4T Capital. Here's an organized breakdown of these accounts:
Level 1 Practical Assessment:
Virtual Funds: $25,000
Subscription Fee: $125
Level 2 Practical Assessment:
Virtual Funds: $50,000
Subscription Fee: $250
Level 3 Practical Assessment:
Virtual Funds: $100,000
Subscription Fee: $500
Level 4 Practical Assessment:
Virtual Funds: $250,000
Subscription Fee: $1,000
Level 5 Practical Assessment:
Virtual Funds: $500,000
Subscription Fee: $1,250
Level 6 Practical Assessment:
Virtual Funds: $750,000
Subscription Fee: $2,500
Level 7 Practical Assessment:
Virtual Funds: $1,000,000
Subscription Fee: $5,000
Notably, Traders4Traders offers traders significant flexibility. Instead of mandating a sequential progression, traders can opt for any level that aligns with their proficiency and requirements.
This means that while beginners might opt for Level 1, seasoned professionals can jump straight to Level 7 if they wish.
Opening a Traders4Traders Account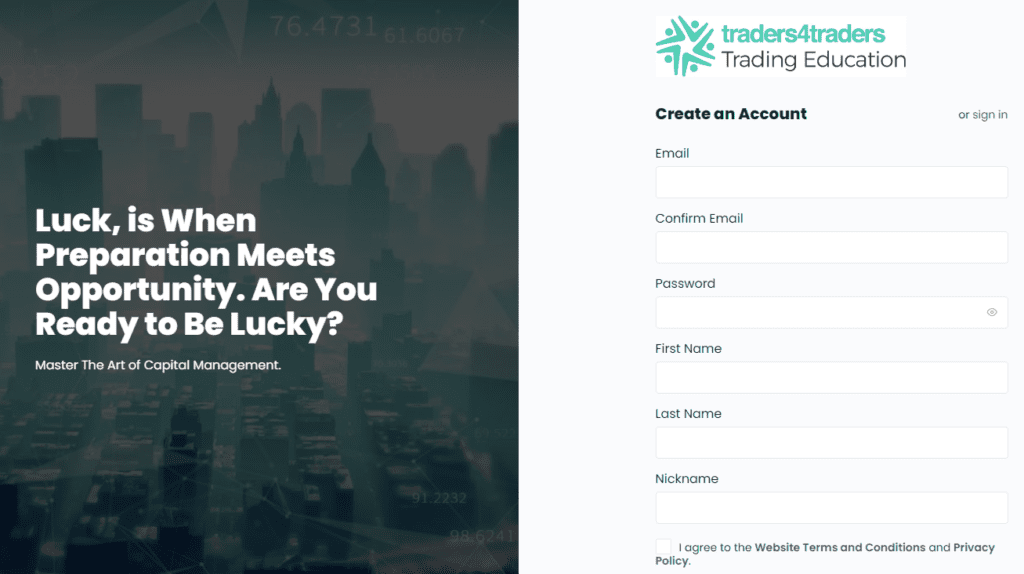 Navigate to the Traders4Traders website.
Click the "Start Learning Today" button located on their homepage.
You'll be redirected to the page offering different types of courses and practical assessment levels.
Browse the available practical assessment levels and their respective fees.
Select your desired trading plan by clicking on the relevant tab.
Proceed to the payment page to finalize your purchase.
After successful payment, your login details will be sent to your email.
Use these credentials to access your demo practical assessment account and begin trading.
Traders4Traders Customer Support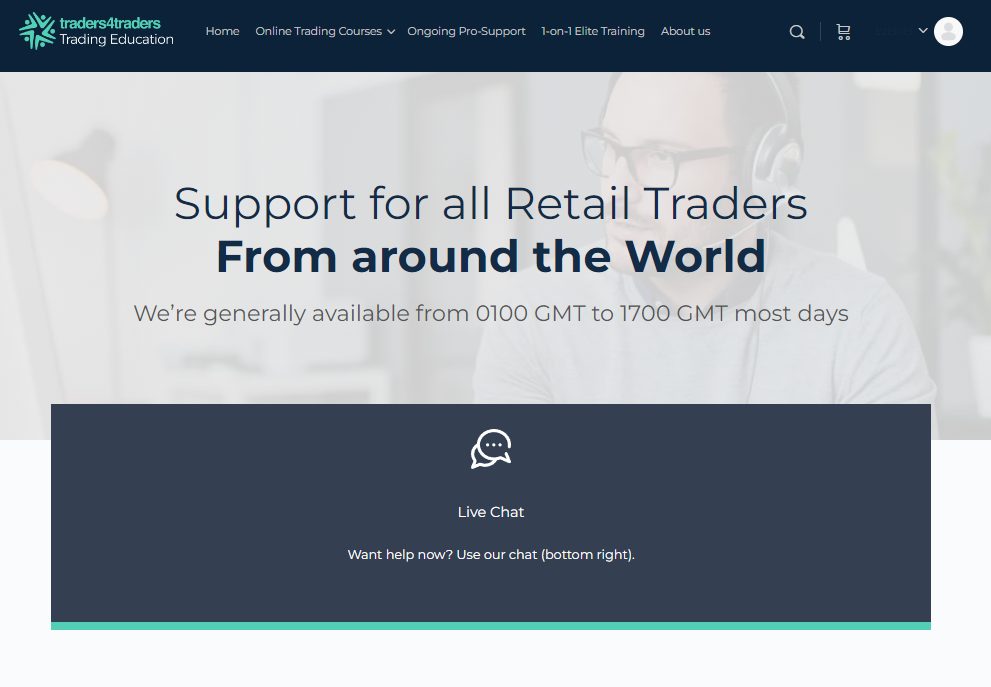 Based on the experience of Dumb Little Man with Traders4Traders' customer support, it appears the service has room for improvement. Many users have voiced concerns about the perceived lack of timely responses despite the presence of a live chat box designed for swift communication.
Additionally, the firm offers limited communication channels; there's a live chat feature and an online messaging service, but it lacks provisions like toll-free numbers or direct email contacts.
Though there are some bright spots, such as the opportunity for customers to schedule a live Zoom meeting with staff, not all experiences reflect this.
The firm's official website concedes that their support isn't available around the clock, advising users to drop a message for a subsequent response.
This system might not be ideal for traders who prioritize prompt feedback or immediate assistance, further underscoring the concerns raised by customers.
Advantages and Disadvantages of Traders4Traders Customer Support
Advantages
Disadvantages
Live chat feature

Zoom meetings available

Operates for 12 hours daily

Delayed replies

Lacks technical support

Traders4Traders Withdrawal Options
At Traders4Traders, several withdrawal and deposit options cater to various traders' preferences. According to our research, Traders4Traders provides various payment methods, encompassing wire transfers, credit/debit cards, and digital payment platforms like PayPal, Google Pay, Neteller, and Skrill.
Interestingly, the firm doesn't impose any commission on these transactions. However, traders need to be aware that additional fees might be applicable from the broker's side.
Most of these withdrawal methods process transactions almost instantly. But, if traders opt for bank transfers, they can expect 2 to 4 working days, with potential third-party fees.
Notably, when traders pull out profits, they retain 100% of the amount on their initial withdrawal. Subsequent transactions follow an 80-20 profit-sharing scheme, where the trader receives 80%, and Traders4Traders takes 20%.
Traders4Traders Challenge Difficulties
Maintaining the 5% Drawdown Cap
For traders utilizing the T4T demo account during the practical assessment phase, adhering to the 5% drawdown restriction is crucial.
In simpler terms, a trader's initial account balance shouldn't decrease by more than 5%. To put this into perspective, if a trader begins with a balance of $1,000,000, their account shouldn't drop below $950,000.
Adhering to Open Risk Parameters
Traders4Traders has set rules regarding the maximum risk a trader can take on open trades. The risk must not exceed 2% for a trader's initial position.
This risk threshold is slightly higher for subsequent trades but must remain below 3%. This guideline is in place to ensure traders manage potential risks efficiently, encouraging the formulation of risk-mitigation strategies.
How to Pass Traders4Traders's Evaluation Process
Navigating the evaluation process of Traders4Traders can be daunting, particularly for those unfamiliar with its intricacies.
One of the most recommended strategies to enhance the likelihood of success is enrolling in a comprehensive training program, equipping oneself with the requisite skills and strategies.
Asia Forex Mentor – Rated Best Comprehensive Course Offering by Investopedia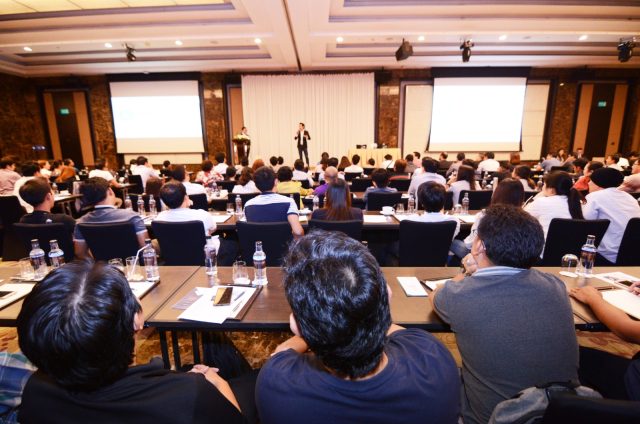 Asia Forex Mentor stands out as a premier platform recommended by the trading experts at Dumb Little Man to help you ace Traders4Traders' evaluation process.
With a proven track record, Asia Forex Mentor has already paved the way for thousands of traders to succeed in various prop firm's evaluation programs.
Founded by the eminent Ezekiel Chew, who secures six figures per forex trade, Asia Forex Mentor encapsulates over two decades of his vast trading knowledge.
Ezekiel, also the mastermind behind the Golden Eye Group, devised the One Core Program with a singular aim: to educate aspiring forex traders on achieving consistent profitability.
The inception of Asia Forex Mentor was organic, stemming from Ezekiel's friends' earnest requests for trading insights. As word spread and demand grew, he transitioned to online platforms, sharing his expertise on a larger scale.
>> Also Read: Asia Forex Mentor Review By Dumb Little Man
How Could Asia Forex Mentor Help You Pass Traders4Traders' Challenge?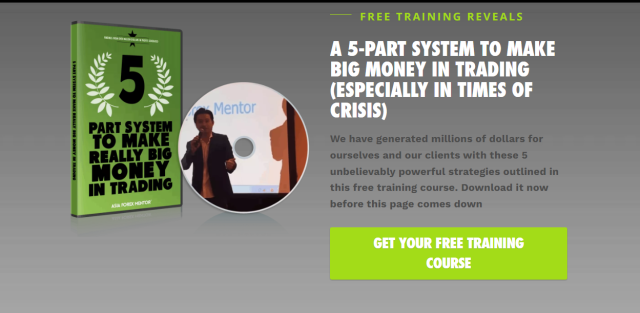 Asia Forex Mentor, renowned in the world of forex trading, possesses an arsenal of accolades that testify to its credibility and effectiveness. Here's why Asia Forex Mentor is the strategic partner you need to conquer Traders4Traders' evaluation:
Recognized for Comprehensive Content: Investopedia, a trusted leader in financial content, distinguished Asia Forex Mentor's One Core Program as the pinnacle of extensive forex course offerings, dubbing it "as extensive as you will find."
Endorsed for Beginners and Advanced Traders: Benzinga, another authoritative financial and business information site, recently crowned the One Core Program as the Best Forex Trading Course for Beginners. More impressively, they acknowledged its versatility, highlighting its suitability for beginner and advanced trading programs.
Acclaimed Mentorship: Asia Forex Mentor isn't just about course content; it's about mentorship. BestOnlineForexBroker spotlighted them as the Best Forex Mentor in 2021, asserting that Asia Forex Mentor can guide traders to "make massive gains from forex."
Top-Notch Trading Strategies: In a comprehensive analysis of premier forex trading courses conducted by seasoned forex traders and prominent platforms, Asia Forex Mentor emerged supreme.
Asia Forex Mentor Members' Testimonials

Members of Asia Forex Mentor's One Core Program consistently attribute their success in prop firm evaluations to the guidance and strategies taught by Ezekiel.
One trader highlighted their triumphant passage of a challenge by a prop firm, directly attributing their success to the One Core Program and even promoting it in an interview.
Another member expressed that in just eight months with the program, they transitioned from inconsistent returns to almost 180% growth on their initial investment, setting them on the path to becoming a funded trader with a top prop firm.
Yet another was drawn to the course due to its recognition by Investopedia and was impressed by Ezekiel's in-depth and structured approach to teaching relevant trading concepts. Asia Forex Mentor became a pivotal tool for these traders in their trading evolution.
Conclusion: Traders4Traders
After an in-depth review by the team of trading experts at Dumb Little Man, Traders4Traders emerges as a noteworthy platform with unique features. One of its major selling points is its diverse account types catering to beginners and professionals.
However, while there are distinct advantages, potential users should approach with caution regarding its customer support. Despite offering live chat and Zoom sessions, the platform has received feedback about slower response times and the limited availability of its support team.
While Traders4Traders offers promising opportunities, success in their evaluation process is not guaranteed. We advise prospective traders to invest in top-tier training programs like Asia Forex Mentor.
Traders4Traders Review FAQs
Are there any fees associated with Traders4Traders withdrawals?
While Traders4Traders doesn't charge commission fees, additional charges may apply when transactions are conducted through brokers.
What are the main challenges in Traders4Traders' evaluation process?
Traders must maintain a 5% trailing drawdown limit and adhere to specific open risk limits.
How can one increase their chances of passing the Traders4Traders evaluation?
Enrolling in top training programs like Asia Forex Mentor can significantly boost a trader's skills and likelihood of succeeding in the Traders4Traders evaluation.
Like this Article? Subscribe to Our Feed!
John is an avid researcher and is deeply passionate about health and finance. When he's not working, he writes research and review articles by doing a thorough analysis on the products based on personal experience, user reviews and feedbacks from forums, quora, reddit, trustpilot amongst others.