Traders With Edge Review with Rankings 2023 By Dumb Little Man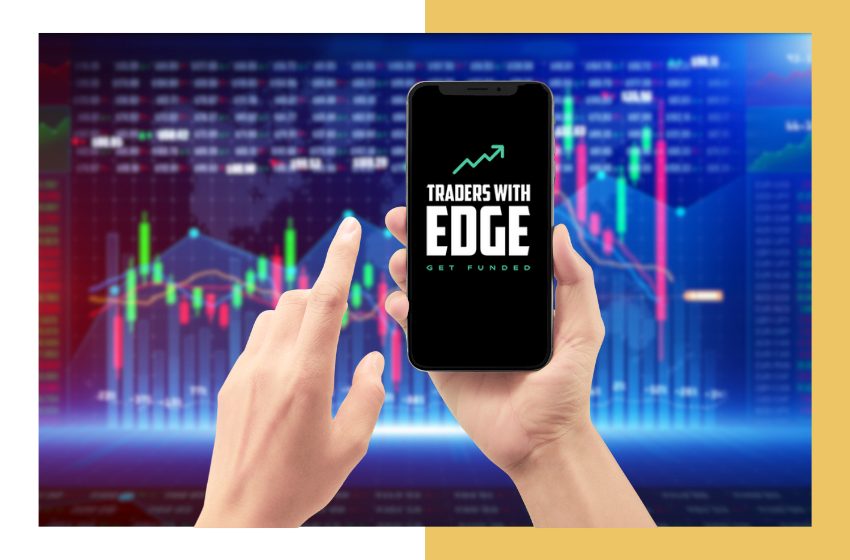 Evaluation Criteria
The experienced team at Dumb Little Man, comprised of expert traders and financial aficionados, is known for their in-depth assessments of prop trading firms. Using a specialized algorithm and rigorous criteria, they evaluate firms based on essential aspects such as:
Client Service Excellence
Timeliness of Withdrawals
Protection of Funds and User Data
Trustworthy Trading Methods
Achievable Trading Goals
Equitable Profit Sharing
From our review, Traders With Edge stands out positively. The company is exceptional in backing proficient traders and offers significant capital assistance. However, our research has also highlighted certain issues with the firm, which we'll explore in our detailed review.
Traders With Edge Review
Prop trading firms, short for proprietary trading firms, invest their capital to profit from market movements. Unlike investment banks or hedge funds, they don't manage client money or offer financial advice. Instead, they employ or partner with skilled traders to trade the firm's capital in various financial markets.
Founded in 2022, Traders With Edge is a US-based prop firm quickly making its mark in the financial world. Specializing in Forex and other CFDs trading assets, they offer a unique opportunity for traders. With funding ranging from $5,000 to a staggering $1,000,000, Traders With Edge presents a platform for traders to leverage their skills and strategies to generate profits.
In this article, readers will gain insight from trading experts at Dumb Little Man, who have meticulously analyzed Traders With Edge. Their expertise and customer reviews will highlight the company's strengths, weaknesses, and everything else.
What is Traders With Edge?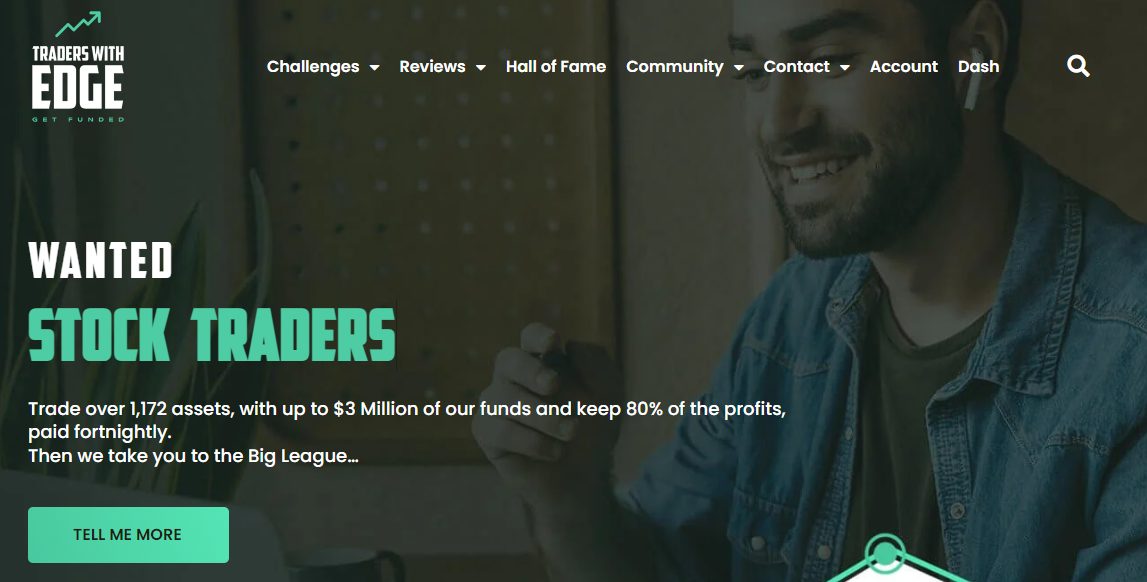 Traders With Edge, founded by Samuel Junghenn in 2022, is a prop trading firm. They train and fund traders. Traders pay a fee for a trading assessment. They can access a funded account and share the monthly returns if they pass.
A skilled team with a history of growing global companies oversees the firm. Multiple private equity firms back them, ensuring funds for promising traders. Their goal? Fund 25,000 traders by 2025.
For aspiring traders, this is a golden opportunity. By joining Traders With Edge, you're not just getting funds to trade. You're also getting education, guidance, and a chance to work under seasoned experts. The initial assessment ensures that only those with potential get through, meaning you'll be among a dedicated group.
Traders With Edge Pros and Cons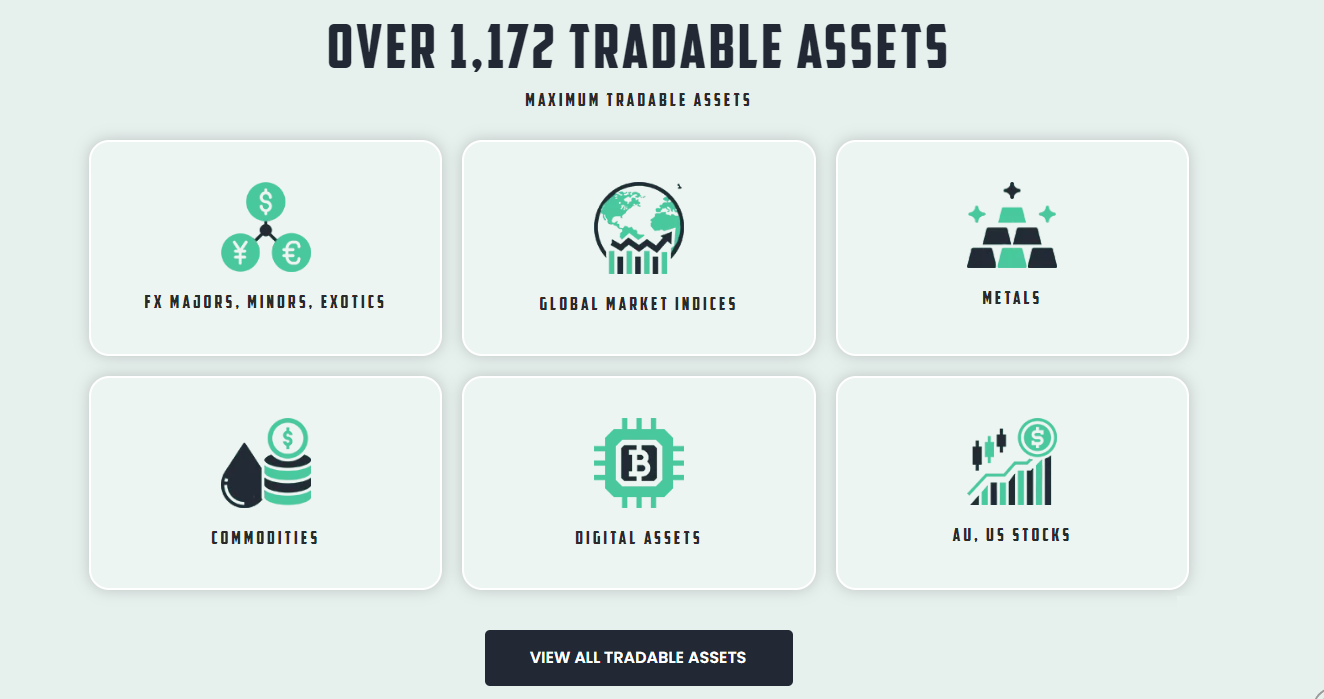 Pros:
Broad trading and investment options
Simple trading rules and conditions
Realistic profit targets and minimum trading days
Start with up to $50,000 in capital.
Cons:
Post-evaluation trades on demo accounts
Risk of account loss after 30 inactive days
Copy trading may lead to account breaches.
New firm with limited independent reviews
Safety and Security of Traders With Edge
After extensive research by Dumb Little Man, it's evident that Traders With Edge prioritizes user safety. They employ industry-leading best practices to ensure that user data remains secure. Whether it's personal information or comments posted on their platform, all data resides in a protected online environment.
Traders With Edge focuses on data security and upholds users' rights regarding their information. Users can exercise their rights to rectification, restriction, erasure, and data transferability. They can also raise objections and seek revocation regarding their data, ensuring a transparent and user-centric approach.
Moreover, the fees collected by Traders With Edge aren't just for profit. These participation fees are channeled into managing operational costs and supporting other essential business expenses, reflecting the firm's responsible financial management.
Traders With Edge Bonuses and Contests
Currently, Traders With Edge doesn't offer traditional bonuses or contests. However, they have strategically positioned themselves to assist traders in their journey. By introducing account customizations, they ensure traders have tools to enhance their trading experience potentially.
Though introduced with inherent risks, these customizations are not handed out freely. They come as purchasable add-ons, reinforcing the idea of value and investment in one's trading strategy. Many view these tools as invaluable aids, especially when trading with Traders With Edge.
Among the available customizations, traders can:
Boost the max drawdown limit by 50%.
Eliminate the daily max drawdown restriction.
Opt for double the standard leverage.
Have the flexibility to hold trades over weekends.
Switch from a trailing max drawdown to a fixed one.
Forego the mandatory stop loss.
Increase their profit share by an additional 10% or more.
Traders With Edge Customer Reviews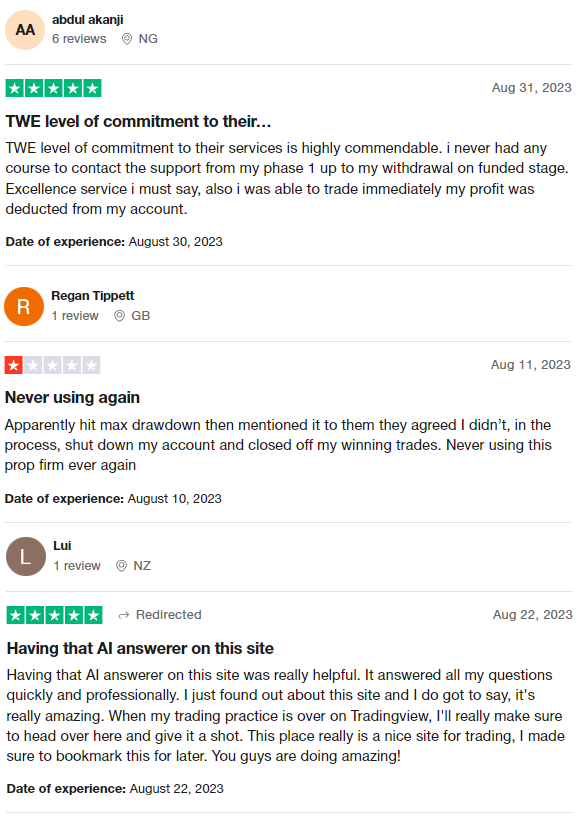 On Trustpilot, Traders With Edge has garnered a 4.3-star rating, which some might consider on the lower side. Customers have given mixed feedback.
Some applaud the platform's flexibility, like its ability to use personalized EAs and efficient AI-driven customer service. These users feel the platform provides the tools to profit from their trading passions.
However, some traders have expressed concerns regarding issues with drawdown limits and unexpected account shutdowns. While many find value in Traders With Edge, others have faced challenges impacting their trading experience.
Traders With Edge Commissions and Fees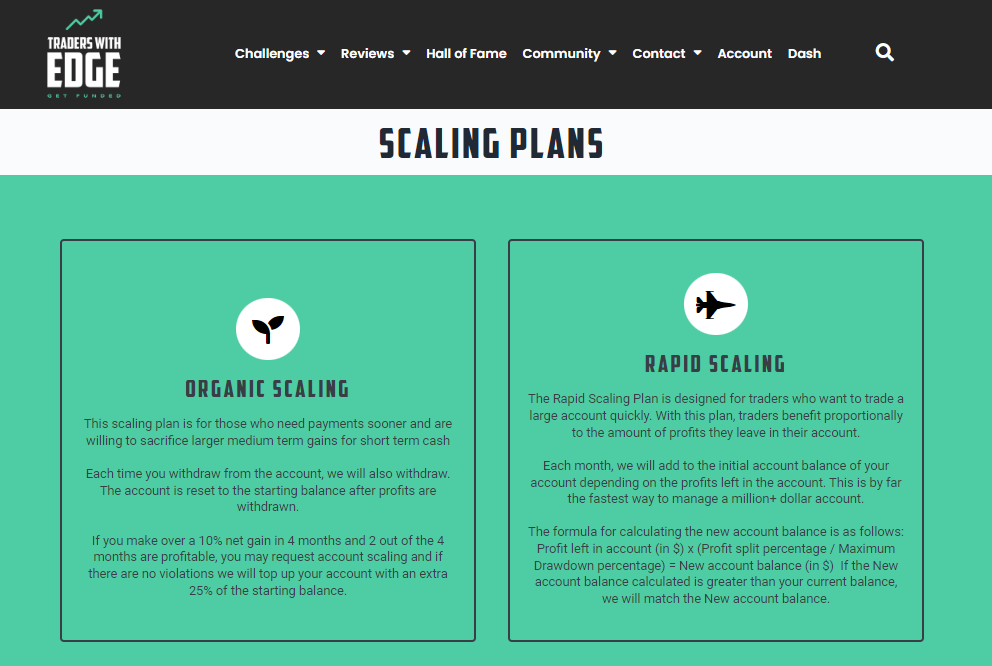 Navigating commissions and fees is essential for traders, and Traders With Edge, as a prop firm, has a structured fee system based on account types. There are different accounts to cater to varied trader needs, each with its fee structure.
Traders With Edge offers a tiered pricing model, giving traders a clear idea of what they'll pay based on their chosen trading strategy and account size.
Take the Turtle Account, for instance. Depending on the chosen account size, traders could face fees between $55 and $7,500 for the standard format. Opt for the aggressive format; the fees might range from $110 to $15,000. It's a flexible system tailored to the trader's chosen account size.
Then there's the Hare account, tailored for those wanting different funding sizes. For the standard trading format, funding ranges from $5,000 to $100,000, with fees set between $69 and $550. Those who choose the aggressive format can expect funding between $5,000 and $50,000, with associated fees starting at $138 and capping at $660.
Traders With Edge Account Types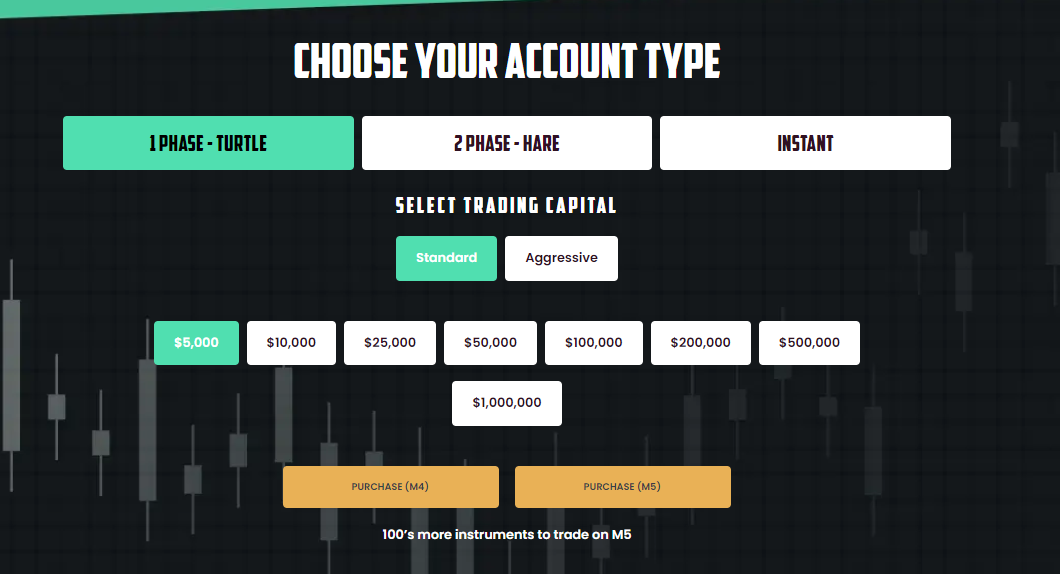 We found out that Traders With Edge mainly offers two distinct account types tailored to different trading needs:
The Turtle Account
Pace: Slower, making it suitable for beginners.
Evaluation: Single-phase, ranging between 10 to 365 days.
Leverage: A notable 1:20 for both demo and funded accounts.
Account Size Options: From $5,000 up to $1 million.
Trading Formats: Choice of standard or aggressive, impacting pricing, profit targets, and daily and max drawdown parameters.
The Hare Account
Pace: Fast, designed for traders wanting to profit swiftly.
Evaluation: Two-phase process, spanning at least 5 days and a maximum of 60 days.
Leverage: A substantial 1:50 for demo and live accounts.
Account Size Options: From $5,000 up to $400,000.
Trading Formats: Choice of standard or aggressive, impacting pricing, profit targets, and daily and max drawdown parameters.
These account options ensure traders can choose a path that best aligns with their trading style and experience level. Such options offer flexibility and customization to aspiring traders at every step.
Opening a Traders With Edge Account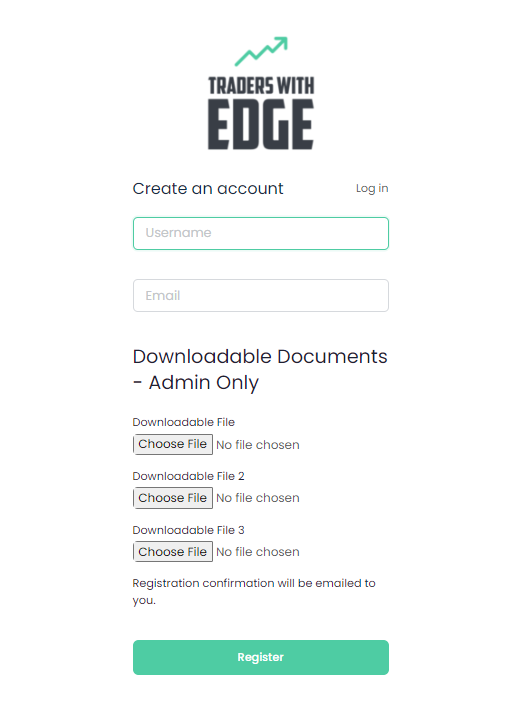 Visit the official Traders With Edge website.
Navigate to the account tab located at the top right.
Select the "Sign Up" button on the upper right.
Enter your chosen username and email, then click "Register."
Check your email for a verification link from Traders With Edge to establish your password.
Choose whether to generate a password automatically or create a personalized one.
Log in using your email and the password you just set.
Once logged in, click the "Tell Me More" option on the homepage.
This action leads you to the account options, where you can choose between the MT4 or MT5 platform.
Traders With Edge Customer Support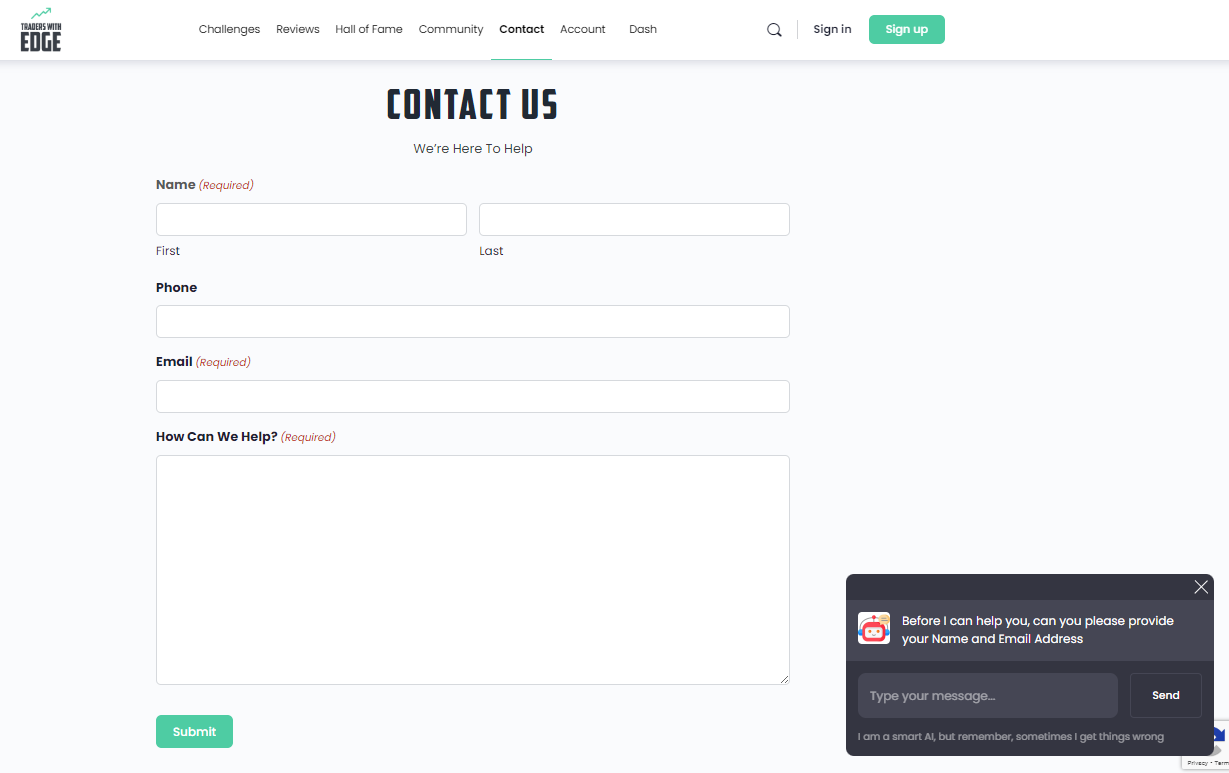 Dumb Little Man's experience with Traders With Edge's customer support offers valuable insights into their service quality. Those in need can easily reach out to the Traders With Edge team through email or via the contact form available on their website. Although the customer support is commendable in its efficiency, concerns about occasional lags on the website have been noted.
However, one standout feature that sets Traders With Edge apart is its AI chatbot. According to Dumb Little Man's experience, this chatbot offers prompt and professional answers to queries. This tech-forward approach enhances user experience and cements Traders With Edge's commitment to offering top-notch support to its customers.
Advantages and Disadvantages of Traders With Edge Customer Support
Advantages
Disadvantages
Multiple contact options: via email and a dedicated contact form

Commendable customer support efficiency

AI chatbot that provides prompt and professional responses

Demonstrated commitment to assisting customers.

Occasional lag issues experienced on the website

Lack of human live chat feature

Traders With Edge Withdrawal Options
Dumb Little Man, after meticulous testing by their trading professionals, provides insights into the withdrawal options offered by Traders With Edge. Traders have a wide range of withdrawal options, including Fasapay, Payeer, Payoneer, Perfect Money, Wise, BTC, USDT, and Bank Transfer. Based on the chosen method, the minimum withdrawal limits vary; $50 for Fasapay, Payeer, Payoneer, Perfect Money, Wise, and Bank Transfer, and $100 for BTC, USDT, and PayPal.
Traders must be aware of specific withdrawal conditions. Firstly, they initiate a withdrawal only after completing phase 2, maintaining an active trading status for at least 10 days, and ensuring there are funds in the trading account. Additionally, withdrawals are limited to once every 14 days, aligning with Traders With Edge's profit-sharing cycle. This schedule is essential for traders to understand as it impacts their financial planning and potential savings strategies.
Traders With Edge Challenge Difficulties
Reaching Profit Targets
The Turtle 1 Phase Challenge mandates a 10% profit target, an ambitious figure but not out of reach for disciplined traders. It's a solid target to test a trader's strategy and patience. Meanwhile, the Hare 2 Phase Challenge's two-tiered structure of 10% followed by 5% encourages consistency in performance. In my opinion, this tiered approach is excellent. It checks a trader's initial aggression and ability to sustain and consolidate their gains.
Daily Loss Limits
The Turtle 1 Phase Challenge's daily loss limit of 2.5% is prudent. It instills a risk management discipline, ensuring traders don't overexpose themselves on a bad day. The Hare 2 Phase Challenge's 5% loss limit for both phases is riskier and suitable for more aggressive traders. However, I'd caution new traders to be mindful; while it allows more room for error, it also means potentially more considerable losses. The tighter constraints in the Turtle Challenge can be beneficial in teaching disciplined trading habits early on.
Trading Schedule
Permitting trades from Sunday 6 PM EST to Friday 5 PM EST offers a comprehensive 24/5 trading window, which is standard for the Forex market. This ensures traders can capitalize on global market movements. My reservation here isn't the trading window but the strict penalty for trading outside this period. While it emphasizes discipline, newer traders might unintentionally breach this rule due to time zone differences or lack of awareness. It's crucial always to be aware of the local time concerning EST to avoid such pitfalls.
How to Pass Traders With Edge's Evaluation Process
Passing the evaluation process of Traders With Edge can be quite a daunting task, especially for novice traders. Given such evaluations' intricate challenges and requirements, enrolling in a reliable training program is imperative. It equips one with the necessary knowledge and strategies, enhancing the chances of clearing the assessment.
Asia Forex Mentor – Rated Best Comprehensive Course Offering by Investopedia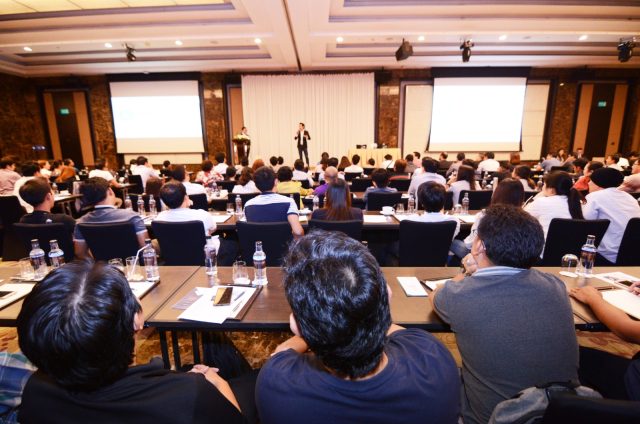 We highly recommend Asia Forex Mentor for those genuinely committed to achieving the Traders With Edge challenge. Trading experts at Dumb Little Man hail it as a superior platform that has already assisted thousands of traders in successfully navigating their prop firm evaluations.
Founded by the renowned Ezekiel Chew, a forex trading maestro who consistently pulls six-figure earnings per trade, Asia Forex Mentor is a repository of over two decades of unmatched trading wisdom. Beyond being a trading mogul, Ezekiel is also at the helm of the Golden Eye Group. He devised the proprietary One Core Program aimed at honing forex traders to optimize their profits.
The birth of Asia Forex Mentor was a response to the clamor from Ezekiel's close friends for trading lessons. Starting as intimate lessons, it burgeoned into an online phenomenon, changing the lives of many aspiring traders.
How Could Asia Forex Mentor Help You Pass Traders With Edge's Challenge?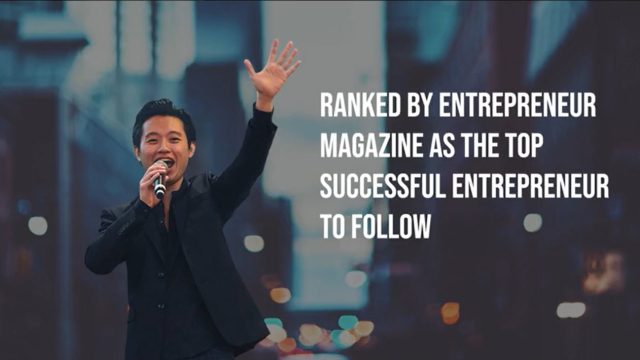 Asia Forex Mentor's credibility in the trading world is indisputable. Their accolades, reviews, and awards testify to their excellence, which can significantly bolster a trader's chances of successfully navigating the Traders With Edge's challenge.
Renowned Comprehensive Course: Asia Forex Mentor's One Core Program has received high praise from Investopedia, a top authority in the financial content realm. Labeling it "as extensive as you will find," Investopedia crowned the One Core Program the best comprehensive forex course offering, which speaks volumes about the depth and breadth of knowledge it offers.
Top Choice for Beginners: Benzinga, another reputed financial and business information platform, recognized the Asia Forex Mentor One Core Program as the best forex trading course for beginners. This distinction underlines AFM's capacity to cater to beginners and advanced traders, ensuring a holistic learning experience.
Acclaimed Forex Mentorship: Being awarded the Best Forex Mentor in 2021 by BestOnlineForexBroker is no mean feat. This award emphasizes the impactful mentorship Asia Forex Mentor provides, where they promise to guide traders to "make massive gains from forex."
Unparalleled Trading Strategies: Standing out is challenging when top forex traders and platforms rank courses. Yet, Asia Forex Mentor emerged as a leader, mainly due to the unique trading strategies and robust trading systems they impart to their students.
Such recognition isn't merely for show. These accolades underscore the effectiveness of Asia Forex Mentor's offerings. By enrolling in their programs, novice and seasoned traders have a better chance of mastering the nuances of forex trading, significantly increasing their odds of passing Traders With Edge's stringent evaluation.
Asia Forex Mentor Members' Testimonials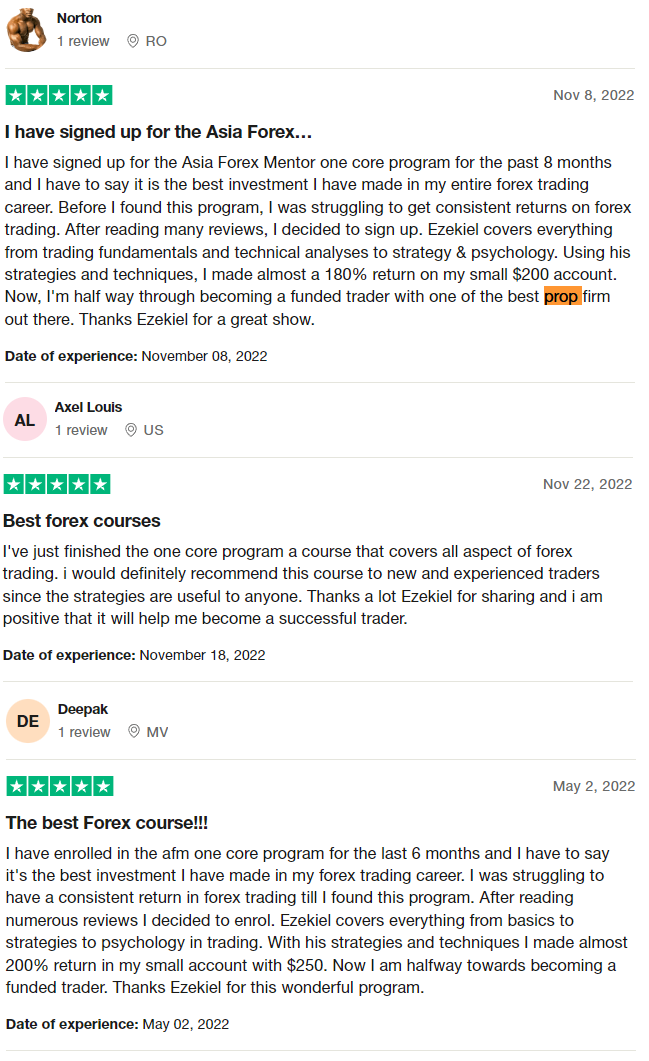 Members of the Asia Forex Mentor's One Core Program consistently praise its comprehensive nature and effectiveness in helping them achieve impressive results in forex trading.
Most testimonials highlight that the program, curated by Ezekiel, covers a wide range of topics, from trading fundamentals and technical analysis to strategy and trading psychology.
Many participants reported significant investment returns, some doubling their initial amounts. These successes, attributed to the strategies and techniques taught in the program, have propelled several traders closer to becoming funded professionals in reputable prop firms.
>> Also Read: Asia Forex Mentor Review By Dumb Little Man
Conclusion: Traders With Edge Review
Traders With Edge offers a promising platform for traders, both new and seasoned. The prop firm boasts a range of account types tailored to various trading styles and risk appetites. The flexibility and variety offered are undoubtedly commendable. The team of trading experts at Dumb Little Man has found the firm's customer support, especially the AI chatbot, to be a standout feature, responding quickly and professionally to queries.
However, potential users should be cautious. While the evaluation process can be lucrative, it also presents its challenges. Meeting profit targets and adhering to the stipulated trading times can be demanding, and understanding the withdrawal system's intricacies is essential to avoid any pitfalls.
For those serious about passing Traders With Edge's evaluation, enrolling in top-tier courses like Asia Forex Mentor can drastically increase the odds in their favor. With comprehensive training, traders can better navigate the challenges and maximize the potential rewards offered by Traders With Edge.
>> Also Read: SurgeTrader Review By Dumb Little Man
Traders With Edge Review FAQs
Are there any notable features of their customer support?
Yes, they have an AI chatbot that efficiently answers queries, providing quick and professional assistance to users.
What are the withdrawal options at Traders With Edge?
Traders can withdraw funds through methods like Fasapay, Payeer, Payoneer, PayPal, Perfect Money, Wise, BTC, USDT, and Bank Transfer.
How can one increase their chances of passing the evaluation?
Enrolling in top-tier courses, such as Asia Forex Mentor, provides comprehensive training that can significantly boost a trader's likelihood of successfully navigating the evaluation process.
Like this Article? Subscribe to Our Feed!
John is an avid researcher and is deeply passionate about health and finance. When he's not working, he writes research and review articles by doing a thorough analysis on the products based on personal experience, user reviews and feedbacks from forums, quora, reddit, trustpilot amongst others.