Traders Academy Club Review 2023 By Dumb Little Man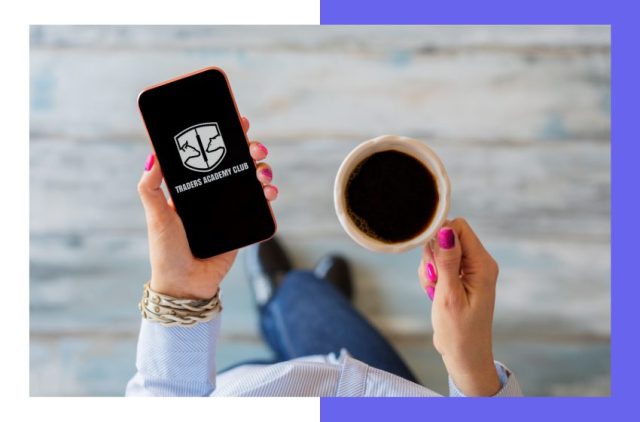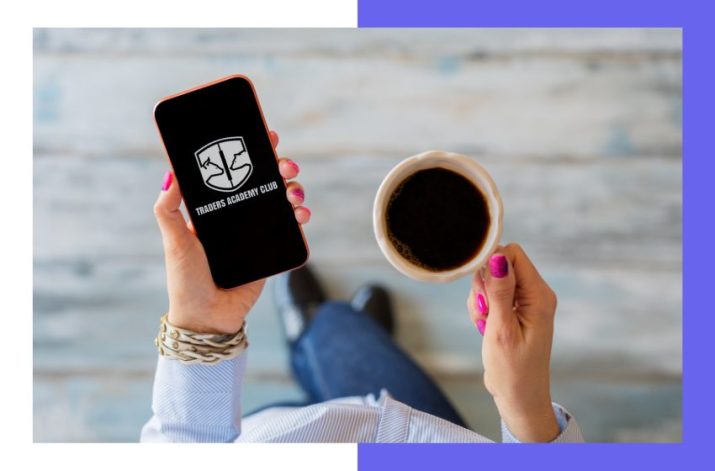 In the dynamic realm of finance, trading stands out as one of the most compelling sectors. The opportunities are vast, from the intricate dance of currency exchanges in the Forex market to the unpredictable and electrifying world of cryptocurrencies and the classic appeal of stock markets. These avenues have enabled seasoned investors to capitalize on their financial acumen and draw in novices keen to explore the lucrative trading world.
However, with the complexities and nuances of each trading sector, education becomes paramount. It's no wonder that there has been a surge in the emergence of financial trading courses designed to equip aspiring traders with essential skills and insights. Among these educational hubs stands the Traders Academy Club, now rebranded as the Home Trader Club.
But is Traders Academy Club the right fit for every trader? In this in-depth review, we'll delve into the platform's unique benefits, contrasted against its potential limitations. We've got you covered, from platform functionality and pricing tiers to its intended audience. By the culmination of our analysis, you'll be well-equipped to determine whether Traders Academy Club resonates with your trading aspirations.
What is the Traders Academy Club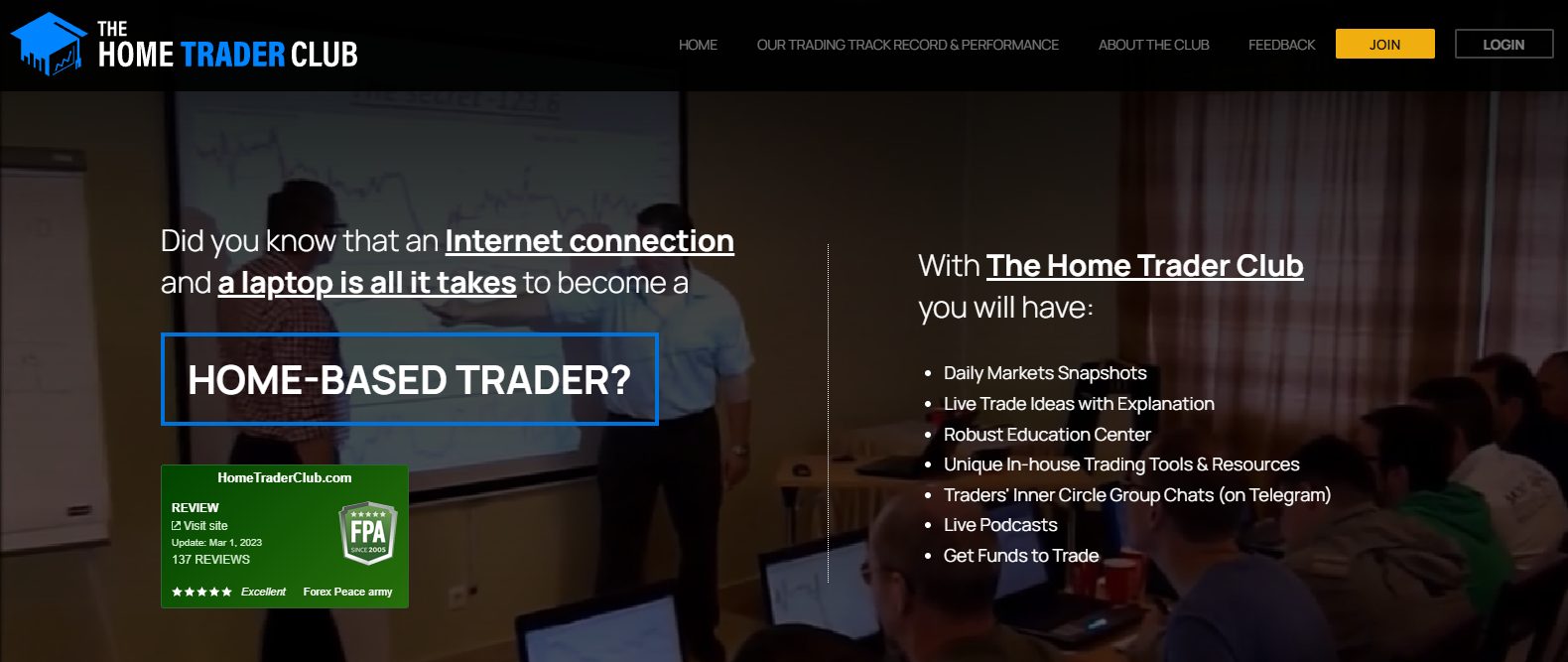 Traders Academy Club (Home Trader Club) is a Forex-focused educational platform. It offers live trading webinars, signals, daily analytics, videos, and more for a yearly fee of $370. Its mission is to transform ordinary participants into knowledgeable traders.
Vladimir Ribakov, a seasoned trader with over a decade's experience in the Forex market, owns and runs the platform. He is a well-regarded figure in the trading community.
Designed for those keen on mastering Forex trading, the platform promises its members quality educational resources. It's tailored to elevate your trading skills and investment strategies.
Ribakov has introduced a range of techniques and strategies tailored for traders at all levels. Beyond Forex, Traders Academy Club also caters to those interested in CFDs and stocks.
[wptb id="128645" not found ]
How Does Traders Academy Club Work?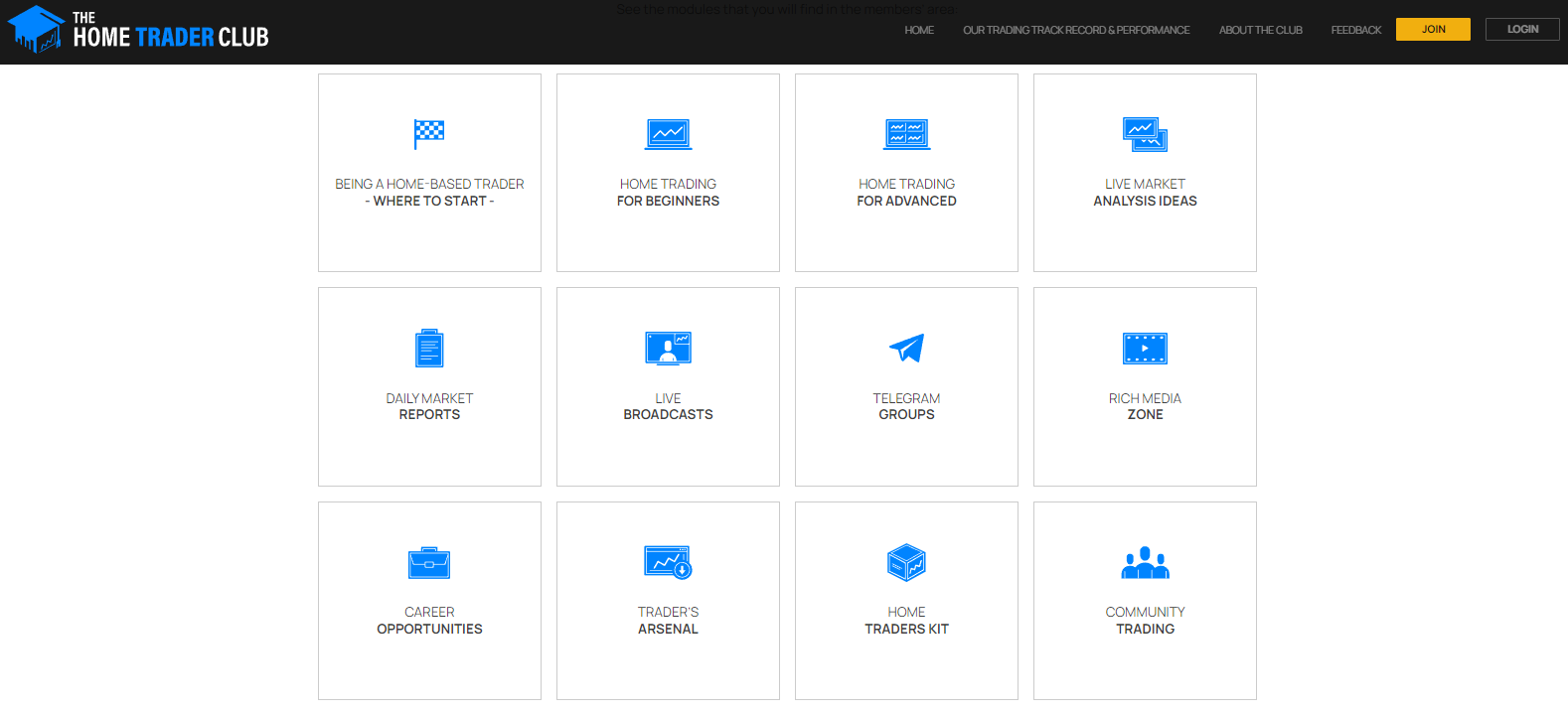 At the core of Traders Academy Club, trades are analyzed in real time. Dumb Little Man observed that this live analysis covers the trade's inception, entry, and eventual exit.
The platform consistently supplies charts detailing these trade processes, elucidating the reasoning behind each decision. Rather than simply providing trading signals, the club aims to empower members with the autonomy to trade independently.
Dumb Little Man also explored Swing Points Trading (SPT), an exclusive strategy offered free to the club's members. This method is anchored on specific trading tenets that resonate with Vladimir's teachings and his live market evaluations within the academy.
Members receive complimentary access to the VIP Price Action Course upon joining the Traders Academy Club. This course comprises four extensive webinars, each spanning 1.5 to 2 hours, solely concentrating on price action. Based on our experience, this course, distilled from over two decades of trading insights, is laden with actionable and invaluable information.
Traders Academy Club Pros and Cons
Pros
Accessible content downloads
Engaged trader community
User-friendly interface
Forex education offering
Live trade analyses
Cons
Demands time commitment
Potential overwhelm for newcomers
Needs proactive user engagement
Challenging initial learning
Benefits of Learning with Traders Academy Club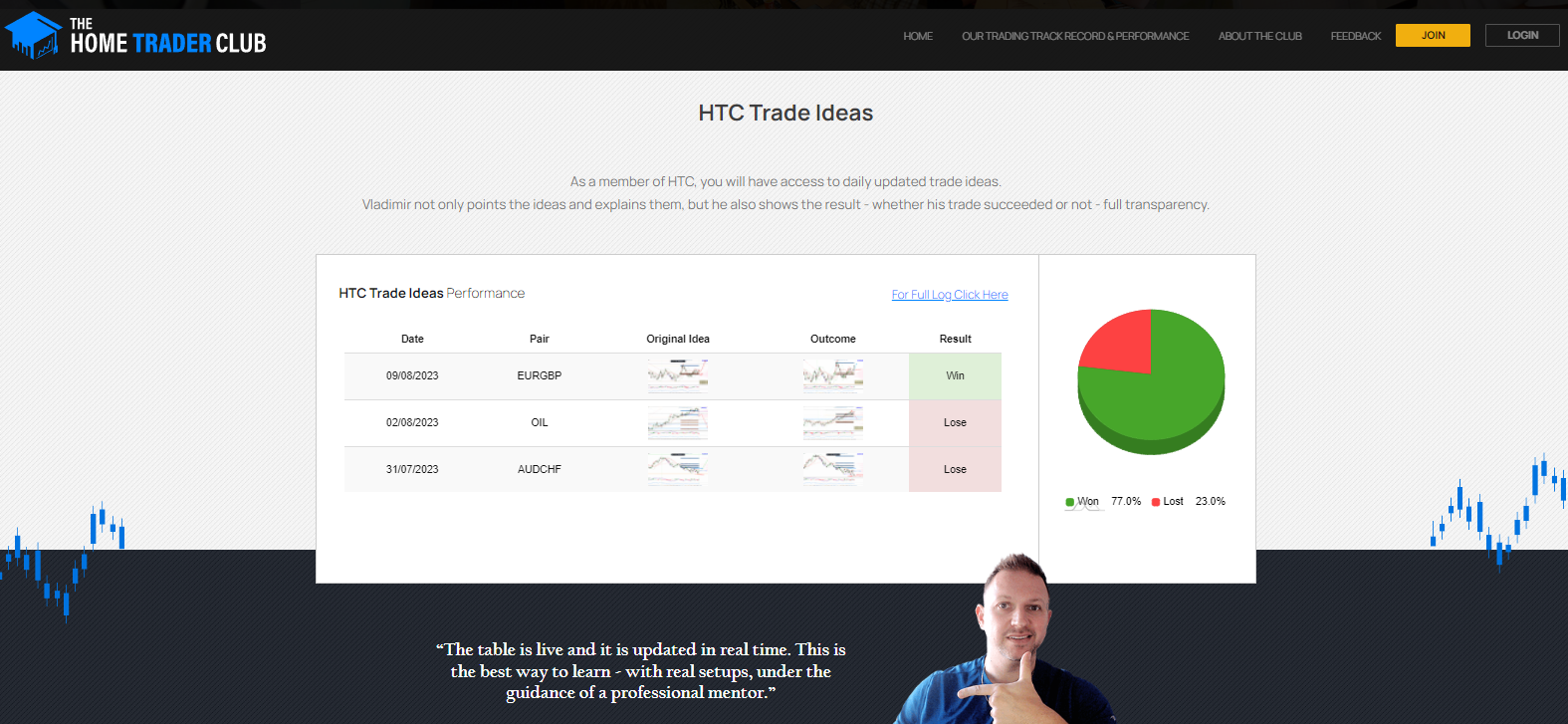 Streamlined Online Dashboard: From Dumb Little Man's experience, one immediate benefit of the Traders Academy Club is its straightforward online dashboard. Everything a trader needs is neatly organized in one place, eliminating the hassle of navigating cluttered interfaces. It's a time-saver and enhances the overall learning experience.
Real-time Market Insights: The daily live market analysis sessions with Vladimir and guest traders are invaluable. For Dumb Little Man, these sessions were not just educational. Still, they provided a firsthand glimpse into the thought processes of experienced traders. It's like getting a behind-the-scenes look at the world of trading each day.
Informative Daily Reports: The daily trading reports stood out for their depth and clarity. They spotlight potential trade ideas and delve into the reasoning behind each suggestion. For Dumb Little Man, these reports were akin to a daily dose of trading wisdom, bridging theory with practical insights.
Accessible Media Archives: Dumb Little Man found the Media Zone exceptionally useful. Having access to an archive of every day's live market analysis means you can revisit sessions, reinforcing learning and catching details that might have been missed initially.
Engaging Live Chat Room: The live chat room emerged as a favorite feature for Dumb Little Man. Interacting with Vladimir and fellow traders in real-time enriches the learning journey, adding a layer of peer-to-peer knowledge sharing.
Round-the-Clock Support: The 24/7 support is a testament to the platform's commitment to its users. Whenever Dumb Little Man had queries or faced technical glitches, the responsive support team was always on standby, ensuring a seamless learning experience.
How Much Does Traders Academy Club Cost?

Traders Academy Club is a subscription-based online trading education platform. Potential members can subscribe for $37 USD per month or $370 USD per year. Being a member of the Traders Academy Club will let you enjoy the platform's benefits, including the VIP Price Action Course.
Who is Traders Academy Club Best For?
This platform provides a structured and straightforward educational pathway for those just dipping their toes into the vast sea of Forex and other trading markets. Its user-friendly dashboard and daily market analysis sessions help novices grasp complex trading concepts in manageable bits.
Individuals with some trading experience looking to refine their strategies can benefit immensely. The daily trading reports, live sessions with Vladimir and guest traders, and an array of downloadable content can aid in honing their skills further.
Traders Academy Club is best for anyone keen on gaining a deeper understanding of trading, regardless of their proficiency level. Whether starting from scratch, aiming to sharpen your trading prowess, or seeking a thriving community of like-minded individuals, this platform offers something valuable.
Traders Academy Club Customer Reviews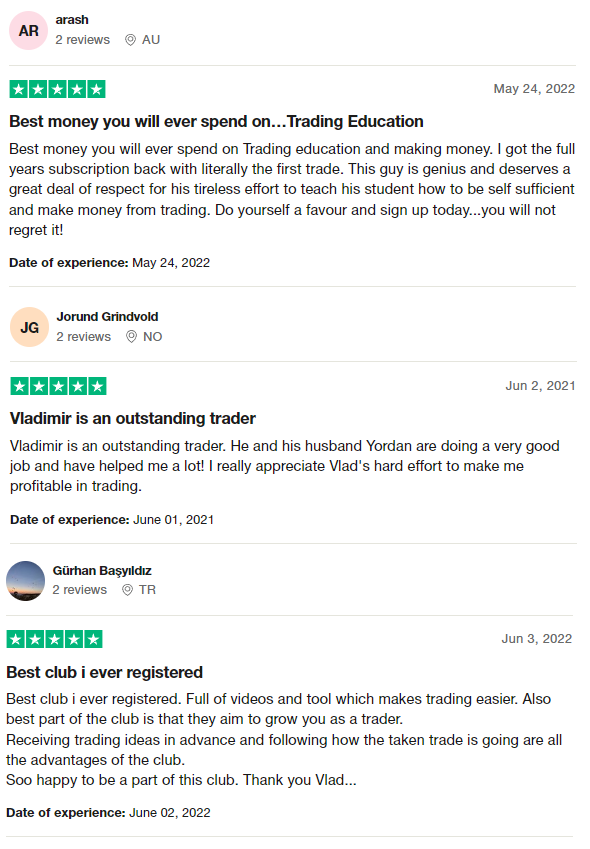 Traders Academy Club has garnered positive feedback from its users, who commend it as a worthy investment in trading education. Many credit their financial successes directly to the club's offerings, emphasizing the tangible returns they achieved shortly after joining.
Vladimir, the mastermind behind the club, is frequently highlighted for his trading understanding, dedication, and the invaluable guidance he provides.
Furthermore, the wealth of resources, from videos to trading tools, coupled with the club's commitment to nurture individual growth, stands out in the testimonials.
The consistent sentiment is gratitude, with many advising potential traders to join and benefit from the club's comprehensive offerings.
What is a Good Alternative to Traders Academy Club?
Searching for an all-encompassing trading course that goes beyond just Forex? The team at Dumb Little Man believes that Asia Forex Mentor's One Core Program is your answer. In fact, when put side by side with Traders Academy Club, Asia Forex Mentor's scope and breadth make it a standout.
Ezekiel Chew, the brain behind the program, is more than another name in the trading arena. His reputation as a seasoned trader in financial markets is unmatched.
Since 2008, he's been guiding not just individual traders but major financial powerhouses, offering them invaluable insights into the intricacies of the market. His approach, which marries technical and fundamental analysis, empowers traders to unlock their full potential.
Asia Forex Mentor – One Core Program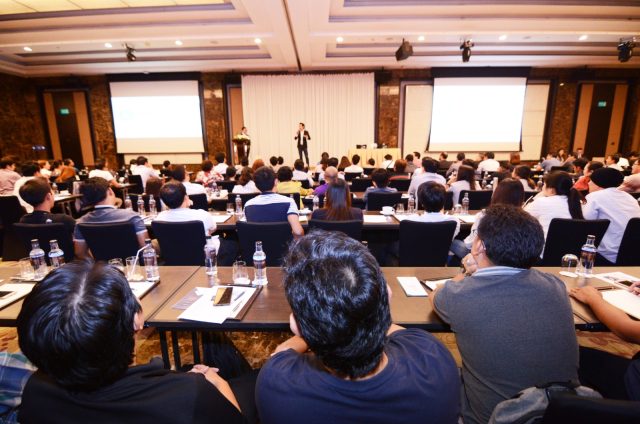 Ezekiel's commitment to elevating the trading community makes the One Core Program unique. His clientele isn't limited to just individual traders. Professionals from prop trading firms, banks, and fund management companies have all benefited from his wisdom.
As part of Asia Forex Mentor, the One Core Program is Ezekiel's magnum opus. It encapsulates two decades of his trading experiences, unveiling techniques that genuinely work. The course format is engaging, employing a mix of video sessions, mentorships, and relatable examples. And, breaking the norm, it doesn't stop at Forex. Whether it's stocks, crypto, commodities, or any charted trading vehicle, the One Core Program covers it.
Its most compelling feature is its foundation on mathematical probability. This unique angle allows traders to make calculated decisions, gauging risks and rewards precisely.
Whether you're just starting out or have years of trading, this program adapts to every skill level. For those who seek the crème de la crème of trading courses, Asia Forex Mentor's One Core Program is where your search ends.
Asia Forex Mentor Members' Testimonials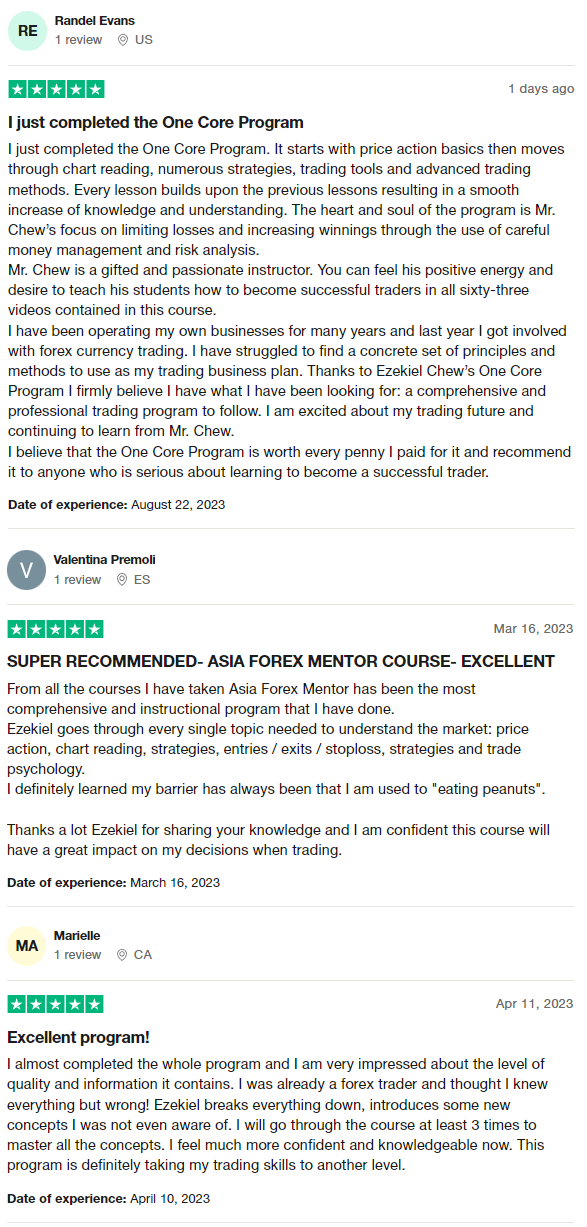 The Asia Forex Mentor members consistently praise the comprehensiveness and depth of Ezekiel Chew's One Core Program. With a foundation in real-world business, they find the program's structured approach invaluable in their trading journey, lauding it as a thorough and professional guide.
Ezekiel's teachings span crucial market aspects, from price action and chart interpretation to intricate trading strategies and trading psychology. Even seasoned forex traders have discovered new concepts and approaches, prompting them to revisit the course multiple times to fully absorb its rich content.
The overarching sentiment among members is that this program is a transformative experience, equipping them with confidence and taking their trading acumen to unparalleled heights.
>> Also Read: Asia Forex Mentor Review By Dumb Little Man
Conclusion: Traders Academy Club Review
After delving into the offerings of Traders Academy Club, the team at Dumb Little Man recognizes its comprehensive suite of educational tools and community-driven approach as valuable assets for traders of all levels.
The platform showcases an evident dedication to nurturing novice and seasoned traders, providing them with a wealth of resources to aid their trading journey.
That said, every platform has its downsides. One notable hurdle for newcomers is the steep learning curve, which can initially feel overwhelming.
In conclusion, while the Traders Academy Club presents an enriched environment for trading education, potential members should weigh its cost and learning curve against their personal goals and financial capability.
>> Also Read: 13 Best Day Trading Courses in 2023
[wptb id="128646" not found ]
Traders Academy Club Review FAQs
Is Traders Academy Club beginner-friendly?
Yes, it caters to all levels, but beginners may find it has a steep learning curve initially.
Do they offer any additional resources beyond the main course?
Yes, members can access daily market analysis, live trading webinars, downloadable content, and a community of traders for interactive learning.
Can I access the course materials at any time?
Absolutely. Traders Academy Club provides an online dashboard where all resources, including archived sessions, are available for members to access at their convenience.