213 Questions To Ask A Guy (Know Him Deeply, Bring Him Closely)
So you are going to meet him today and don't want to look dumb? Or is he not communicating with you more often? Either way, you want to know about the questions to ask a guy and know him better. No need to search anymore as here we are.
Then these random questions to ask him will give you a good insight into his nature and personality. Moreover, some flirty questions to ask will cherish your relation to a new level. We have picked 213 different questions to ask a guy for you.
Asking questions is definitely good. You will know him better and get a deeper look at his thoughts, mind, and personality.
We know that you are afraid about the fact that asking too many questions might give absurd vibes. You are also scared about which questions to ask and which should not. What if you say something silly or awkward?
That's why we have picked these questions from different surveys and crafted them to be natural.
Don't just ask them all in one go. These are applicable on different occasions as guys don't open up about their insecurities easily. They hide their emotions and secrets well.
It's just a myth that women are difficult to understand. Everyone is difficult to understand if they do not open up quickly.
Note: Questions in categories mentioned higher are selected from various surveys and kind of must-ask. That is why we have elaboration on every question. A few categories down the article are self-explanatory, so not every question is described in detail.
So without any further waiting, let's begin.
❓ General Questions To Ask A Guy ❓
These are the general questions to ask a guy either on the first date or you just met him. Even if you both get connected on social media, these questions are better. The answers may be general too, but they can create a better understanding.
You could search a few, but asking all of them will give you a good insight into his personality.
1. How do you describe yourself?
It is one of the most general questions to ask a guy when met first, and a great one to start any conversation, even on a date. It is one of the most general yet flirty questions to ask.
2. What is your nickname?
Knowing his nickname at the beginning will give you a chance to start a friendly relationship right away. You could choose this one as a question to ask a guy 1 as it will give him a vibe of comfort.
3. How are you unique?
Questions like these are worth millions of dollars on the first date or first meet-up. It is some of the best questions to ask a guy to know better from him.
4. Where had you been born?
Talking about his birth city (or country) can start a good conversation. You would at least like to know about it.
5. Have you ever get to know your best quality?
It will be better to ask about the best qualities from his mouth. See if he exaggerate or remain logical and honest.
6. What triggers you most to get rage?
It can give you info about him not doing things in the future that could make him angry. Although this is question replied friendly, it helps massively in the long run. Don't take this as one of the flirty questions to ask.
7. How is your overall dating experience?
It is a little bit absurd question to be asked at the first meeting or date. So, better to ask after a couple of meet-ups.
8. Do you visit your parents often?
A question about his family is among the good questions to ask a guy to get to know him better. See how much he cares for family values.
9. Would you like to tell me about your family?
This question will tell you more about his family. Please don't talk to him on this topic longer on your first date, as he would like to know about you too. Not there to tell you about his family tree.
10. What is the goal that motivates you?
This question will describe his passions and life goals. What excites him? He will tell you about his dream job or what he will prefer more.
11. What are your ambitions?
Somewhat the same question but still with different answers. Maybe he will tell you something different about his goals, about his bucket list. Just don't ask him at once.
12. Who is your favorite personality?
In the initial talk, it is one of the good questions to ask a guy. 1 He will tell you about the personality. 2 He may be more likely to give a funny answer.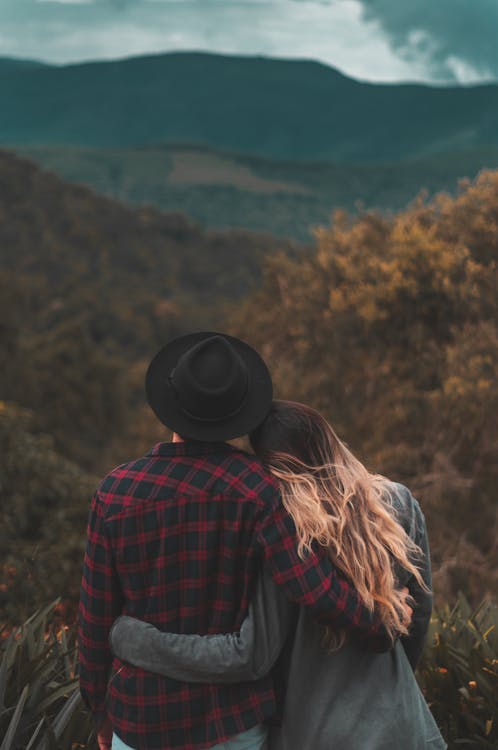 13. What is the best achievement in your life?
Questions about his achievements are great to make him feel good. They will create delightful connections.
14. Do you think you are an introvert or extrovert?
This general question will help you to know about his nature on the first date. Either he is the life of the party or just a party popper.
15. How religious are you?
If you prefer religious ones, then asking this question will help you to get to know his religious preference.
16. How are your relations with your friends?
Asking a guy about his friends' relations is good to know about his social activeness. This question will also build a base for your extrovert/introvert question.
17. Do you think guys and girls could be best friends?
It is among some general questions to ask a guy. Most of them are not open to these kinds of relations. It is good to know about it at the start.
18. Which qualities would you want to see in your life partner?
It is one of the most favorite girls' questions to ask a guy they had a crush on. And it is not a wrong question to ask on a date too.
19. How was your childhood?
It is fun to ask something like that. Guys mostly come up with any colorful childhood memory to talk about. Cute questions are sometimes more important than the flirty questions to ask.
20. How will you describe yourself in one word?
It is a short question to ask a guy if you want to test his selection of words. How he describes himself is a sign of how you could strengthen your relations with him.
21. Do you like winter or summer more?
Talking about weather and likeliness towards a particular season is something even a stranger would discuss. Why won't you?
Want to know what he's really thinking? Check here!
💞 Questions To Ask A Guy For More Intense Connection 💞
Asking questions like these will make a more intense connection between you two. Some of these are asked on a date, while others can ask a guy you like. Let's have a look at these questions.
22. How do you feel around me?
For a guy, questions like these will trigger a strong connection towards the asking girl. It can spice up the conversation too. It surely is one of the straightforward flirty questions to ask.
23. Do I make you nervous?
After asking this question, you will control the conversation (even if you are nervous too). It can also ease up both of you.
24. Would you rather choose a love marriage or arranged one?
A question like this one will give you an idea about his thoughts towards love. We have more detailed questions about it down the article. So sit back because there are still 189 to come.
25. What is your number one priority?
It will be an excellent question to ask as he might tell you something that you can help with. If you can help, then he will be more attracted.
26. Which of your trait do you hate most?
Asking something like this is allowing you to analyze himself. It will be helpful for you to build a closer connection by not provoking that trait.
27. Would you confess your love at first sight or wait till the right time?
Ask a guy something like this will also create an intense connection. It is one of some random questions to ask a guy yet allows you to get deeper into his comfort zone. It is one of the cutest flirty questions to ask.
28. What do you like about me?
Now, this is an intense question to ask a guy for stronger connections. He may tell you about your personality or any trait which he likes most. Pay attention!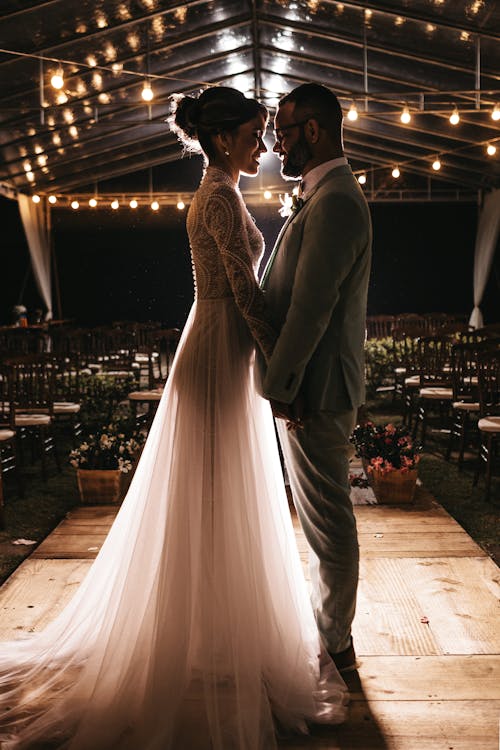 29. Do you believe in love at first sight?
If yes, then there is a chance he might have felt something towards you too. And believe me, most of them answer this question as yes.
30. Would you search for your girl or let fate bring her to you?
His answer will tell you a lot about his intentions to find a mate. Either he is looking for someone or just waiting for the right time.
31. How do you imagine your dream girl?
Asking about his ideal girl will create an intense connection between you two. It will open up a more personal portal for him.
32. How do you start a conversation with a girl?
The answer might be interesting as he will tell how he could approach you. It would be better if you don
33. What is the first thing that you notice in a girl?
It is also among intense questions to ask a guy, as he will look at you again in a different way. He will search for traits about you that appeal to him most.
34. What is your idea for love?
It can be a thoughtful question to ask a guy. If he's deep, you might get an emotional definition. Or he's a funny one, you laugh.
35. What do you expect from a love relationship?
And you got the best intense question for the guy you like most. It will give you a chance to do stuff that he had expected.
36. Do you believe that love can happen multiple times?
Another thoughtful but intense question for a guy and the answers may be different from different personalities.
37. How can a woman gain your trust?
It will be a million dollars question to ask your guy. He will describe what he likes most so you can do those things.
38. What is your biggest regret?
When a guy tells someone about his biggest regret, it means she is too close to him. Try your luck to be that particular person and get closer to him.
39. Have you ever dated someone your family relative?
If a guy tells you about him dating a mother's friend or sister's classmate, it means he feels comfortable around you.
40. What was the one time when you stepped out of your comfort zone?
Guys don't tell much about their comfort zones. So feel free to ask it, as it may bring him closer to you.
41. How would you introduce someone stranger to me?
In explaining so, he might tell you things that you haven't noticed, but he likes about you as a partner/friend.
💣 Questions To Get A Guy's Full Attention 💣
These are some questions to ask a guy to get his full attention towards you. No matter what he is doing, he will stop for a moment and look at you.
And it also has some questions about things of your guy's interests. Guys love talking about what they love most, their passion, and the exciting time of their lives.
This category includes some surprise questions too. So let's take grab his full attention.
42. Did you have a girlfriend in the past?
It is a girl's most favorite surprise question to ask her guy. It doesn't matter if he says 'yes' or 'no,' but for a second, he will be stunned.
43. In your life, what would you want to achieve more?
Talking about his interest will be great to get closer to him. He would love to tell you more and more about it.
44. What are some other side goals of your life?
It will help you to get to know him better and his side goals. There should be more on his bucket list; you maybe want to know.
His heart opens when you do THIS!
45. Have you ever kissed someone?
46. How old were you when you had your first kiss?
47. How was your first kiss experience?
For a guy, questions like these three mentioned above will make him divert all of his attention towards the speaker. You will make him go to memories years ago.
Many have found the one they Love through these popular dating sites! Create an account with the one that best fits you Today! (Don't leave your love life for tomorrow)
Website
Dating Site(s)
Description
eHarmony
A Trusted Online dating site for singles.
Sugardaddie
A dating site for attractive single women and successful men who have financial security and confidence.
be2 is one of the leading names in the online dating space with extreme brand recognition and a high quality user base of singles looking for that special someone. Promote through superb demographically targeted and themed landing pages.
C-Date is the leading casual dating site for those who beside their career want to live their passionate fantasies with someone who shares the same spirit. It is a fantastic and well-established casual dating offer, which works on both male and female audiences.
Singles50 is one of the world's leading dating agencies for single women and men over the age of 50. We help you find the right partner for a fulfilling, long-term relationship. Our objective is to show that love can happen at any age!
Academic Singles (Mobile)

Academic Singles (Desktop)


Academic Singles is one of the leading platforms for singles with higher education in the search for love. We are specialized in connecting single men and women, taking their affinity into account. Our objective is to help you find your perfect match!
48. Rate your last relationship on a scale of 0 to 10?
It is not a risky question to ask. If he had any, he would rate it. Even if he doesn't, then you have gotten his attention and know about his simplicity. Though it is flirty questions to ask but it will make him think deep.
49. Tell me a story about your wildest adventure?
People encounter various moments that they enjoy the most. Definitely, your guy has experienced it too, and he might get excited to tell you all about it.
50. One thing that is the most embarrassing in your life?
The majority of the most embarrassing moments are funny to talk about later. It will create a stronger bond between you two when a bit of some personal experiences are shared.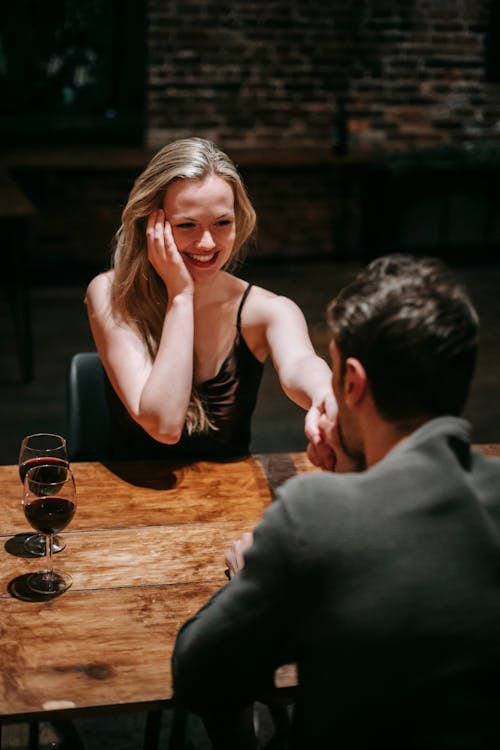 51. What would you do on your first date?
There is no doubt he has some imagination about how his first date will happen, what he will do? Asking such questions will help you to know his romantic side better.
52. In your life, what would be your ideal wedding like?
He will love to tell about his ideal wedding plans, gaining his interest and attention. Since you are getting your hands on the flirty questions to ask, this one would be ideal.
53. What do you prefer, love or friends with benefits?
Questions like these are also potential to gain the full attention of your guy. He might answer the love part casually, but look you at words friends with benefits.
54. Do you believe in ghosts?
It is an interesting question as well as can grab the attention of guys when asked from nowhere. And it will help you to understand his belief in paranormal activities. Maybe he'll think about this question later.
55. Have you ever encountered a paranormal activity?
It can be asked if he replies 'yes' to the above question. The conversation will be great.
56. What's the worst injury you ever had?
Although it is a sad question to ask, some funnily tell their worst incident. Ask it if you think he will tell you a great story instead, hence gaining his attention and knowing him better.
57. Would you rather spend on fashion or food?
It is also among some good questions to ask a guy to know about his preferences.
58. Have you ever been addicted to anything?
Talking about this topic will make him perplexed. And he might tell you the truth; replies are often no.
59. What are you too old for but still enjoy?
Again a question about his interest that he will love to talk about.
60. What's the most meaningful gift you've ever gotten?
People sometimes receive gifts that are so helpful to be the best. Did your guy has gotten something like that?
61. How do you deal with people you don't like?
It is also a surprising question. As it is uncommon, he will convert all of his attention towards you to answer this question.
🤣 Funny Questions To Cherish The Mood 🤣
These are some random questions to ask a guy with a slightly fun element in them. These questions are fun to ask and fun to answer. They will cherish the mood and build a stronger bonding between you two.
Some of them are not explained as they are self-explanatory. To a guy, questions like these will show them how good your sense of humor is? Also, here's included some fun questions to ask a guy that will result in an interesting story.
So, let's have a look at these.
62. Would you love to smoke a joint if it becomes legal?
63. Have you ever been pranked by someone?
Everyone gets pranked; probably he had been too. He will be amused to describe the story.
64. Have you ever prank-called someone?
Been pranked and prank someone, you know both are different, and probably he had experienced both. So ask this one too.
65. Did you ever have a crush on your teacher?
It is also a fun question to ask. Maybe in this world, his first crush might be his teacher. These things from school time, years ago, are never forgotten.
66. Have you ever fall in love with a movie character?
67. When was the last time you were stoned?
68. Can you think of movies without a script?
69. If someone wants to know about your sense of humor, what joke would you tell them?
And he got a chance to make you laugh, so brilliant one divert the conversation to something interesting.
70. Are you made of Copper and Tellurium? ('cause you are CuTe)
Mostly, guys ask this pickup line, but there's nothing wrong if you said it.
71. Name someone with whom you would most likely get stuck in an elevator?
72. Have you ever teased your siblings till they get mad?
73. Do you enjoy eating free food?
74. Who would you haunt if you were a ghost?