27 Most Impressive Stock Movies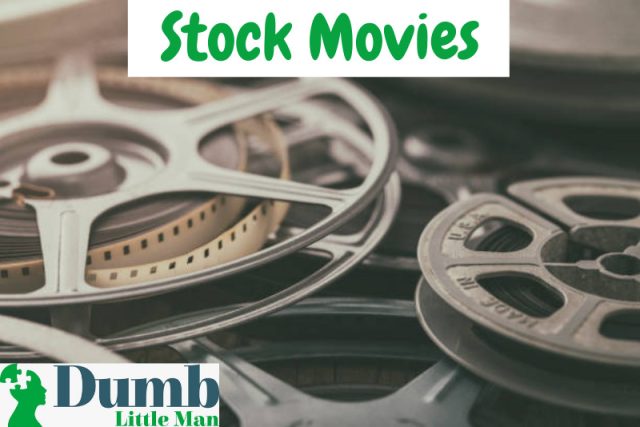 Finance is a high-octane environment. The stock market has the ability to make you smile, weep, and rejoice in a manner that few other things can.
Hollywood attempts to join in on the action, but they don't always succeed. To make a film on the stock market or to truly appreciate one, you must first learn the basics of finance.
These movies illustrate some of the facts about "Wall Street" – for better or worse – whether you are searching for a way to pass the time on a day when the markets are closed or you are seeking to better comprehend the financial sector.
Would you like to understand how to invest in the stock market and make money?
On the other hand, find textbooks or investment novels to be too tedious to read.
There's also another way to learn about the financial world that's enjoyable, engaging, and instructive without having to read 800 pages of financial literacy. Let's talk about stock market movies.
Since you're not a big reader, consider watching a few great stock market films or documentaries.
They will teach you all you need to know about the financial system. Relaxing on your chair and viewing these videos on your laptop may teach and discover a lot about stocks.
In this article, I will go through 27 must-see stock market films that you may watch to learn more about finance.
| RECOMMENDED TRADING COURSE | REVIEW | VISIT |
| --- | --- | --- |
| | #1 Forex, Crypto and Stocks trading course. Ranked most comprehensive by Investopedia and Best by Benzinga. Free to Try! | |
Here Are Best Stock Market Movies
Not only are there movies about Wall Street, but there are also fantastic financial and stock market movies with compelling stories and excellent actors that promise tremendous enjoyment.
Some of these are inspired by real stories, others are fiction, and still, others are just fantastic action thrillers or comedy.
1. The Big Short (in 2015)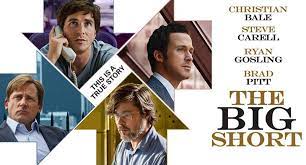 Enjoy The Big Short, one of the best stock market movies, if you've ever been puzzled why no one appeared to notice how the US mortgage industry might crash so dramatically with all star cast at Hollywood like Christian Bale, Brad Pitt, Steve Carrell, and Ryan Gosling.
It is a goofy comedy that describes how this all happened in-depth, who was paying attention, and why you should never invest in a portfolio of stocks naively.
The film is based on a book by Michael Lewis with the same title and features actual characters.
Michael Burry, the role by Christian Bale played is the focus of The Big Short. He is a physician who joined Scion Capital as a hedge fund manager.
He did a lot of study on several prospective investments and identified an opportunity in gambling against the property market.
To put it another way, he saw the housing bubble and predicted that it would collapse.
Burry's actions are noticed by other investors, who follow the lead.
The Big Short shows how and why the housing market crashed, whether you call these individuals genius, chancers, or both which is one of the must-watch movies ever.
A roller coaster ride journey with a fantastic cast that is well worthy of your attention.
2. Wall Street (in 1987)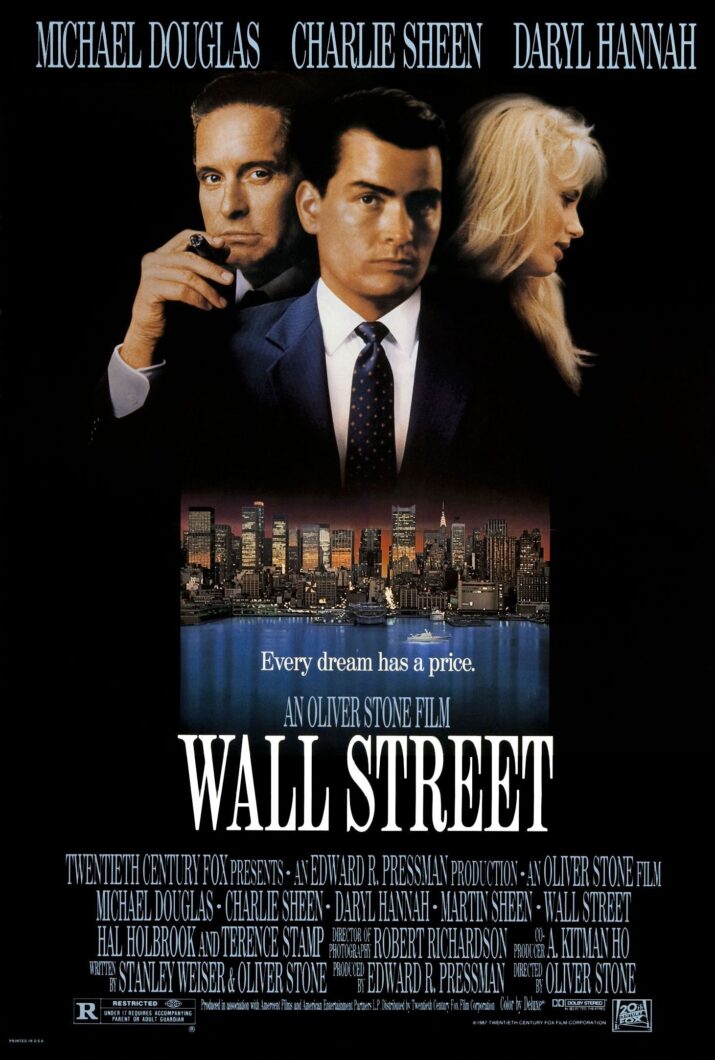 This is one of the best stock market movies about stock exchanges and is an original Wall Street movie also, which is an American drama film starring Michael Douglas, Charlie Sheen, and Daryl Hannah was directed by Oliver Stone in 1987.
The story follows a young stockbroker who becomes engaged with a wealthy corporate raider of Wall Street.
All of the financial dealmaking was made to appear plausible in this film.
It provides us with a different perspective like manipulating and insider trading on equities, one that may come crashing down on everyone.
The film is intended to be a satire of stock traders on Wall Street, but the meaning got muddled.
3. Trading Places (in 1983)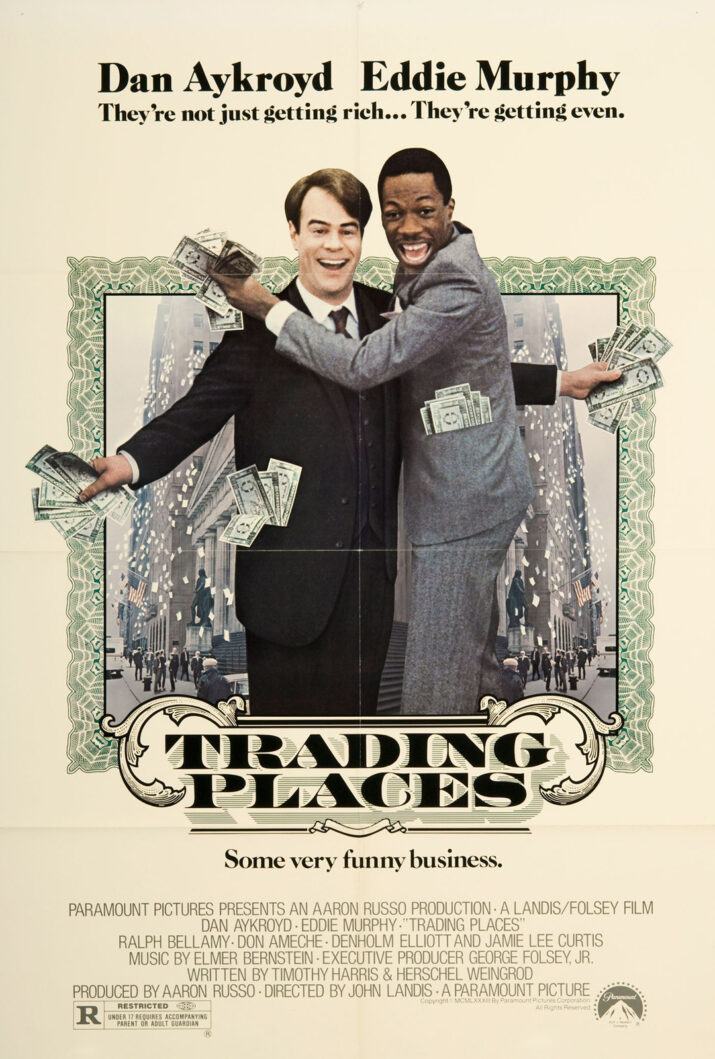 "Trading Places," one of the best movies, directed by John Landis, stars Eddie Murphy in the starring role.
The film Trading Places is a comedy that covers the story of the highs and lows of trading while also covering the foundations of social economy in human nature and particular approaches in America.
Many stereotyped ideas about money are also depicted in the film.
Eddie Murphy portrays Billy Ray Valentine, a destitute guy who becomes a financial manager of a commodities trading firm after a wager between two wealthy stockbrokers.
His predecessor, Duke & Duke Commodities Brokers' Louis Winthorpe III (Dan Aykroyd), was the first loss in the brokerage firm.
Eventually, the two form a partnership and plot retaliation against the stockbrokers, who had previously exploited them both as players in a bet.
By dealing with orange juice contracts, they eventually destroy the financial jugglers.
4. Boiler Room (in 2000)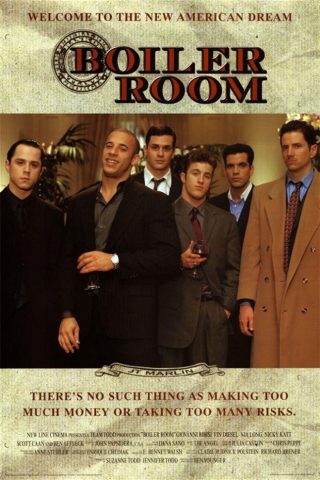 It is another best stock market movie about the Wall Street stock market movies is Boiler Room.
To keep up with his father's high expectations, Seth Davis takes a job as a stockbroker for a suburban investment firm business. However, the employment may not be as real as it looks at first.
The dark underbelly of the Wall Street dump scheme and stock transactions are brilliantly directed in this finance movie, which has an exceptional cast from the year 2000.
A 19 years old college dropout named Seth Davis (Giovanni Ribisi) opens an illegal casino in his flat.
Ben Younger directed Boiler Room, which was published on February 18, 2000.
He feels huge money and sees his ambition of being a millionaire closer than ever when one of his pals encourages him to call J.T. Marlin brokerage.
5. Margin Call (2011)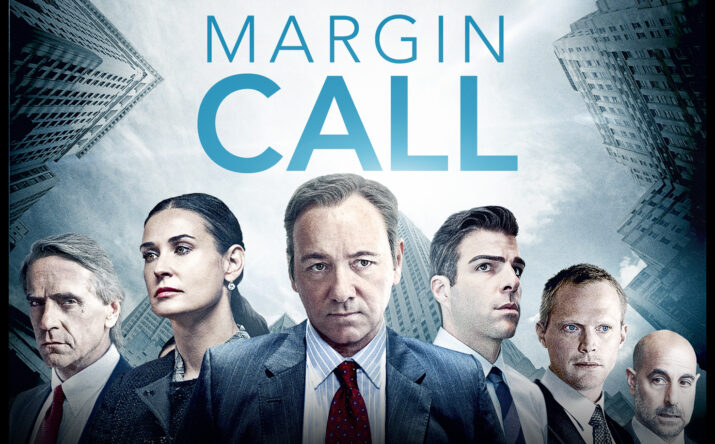 J.C.Chandor directs a kept thinking dramatic film of financial crisis Wall Street compared to other stock market movies.
It is a make-believe firm in Margin Call, not a genuine Wall Street firm.
Before the 2008 financial crisis, this film follows people who work in investment banks over a 24-hour period.
It shows the inner workings of big financial institutions as well as the motives of those who work there in financial crisis.
Margin Call had a worldwide budget of $35 million which shows it is a great movie in finance movies compare to other stock market movies.
6. Equity (2016)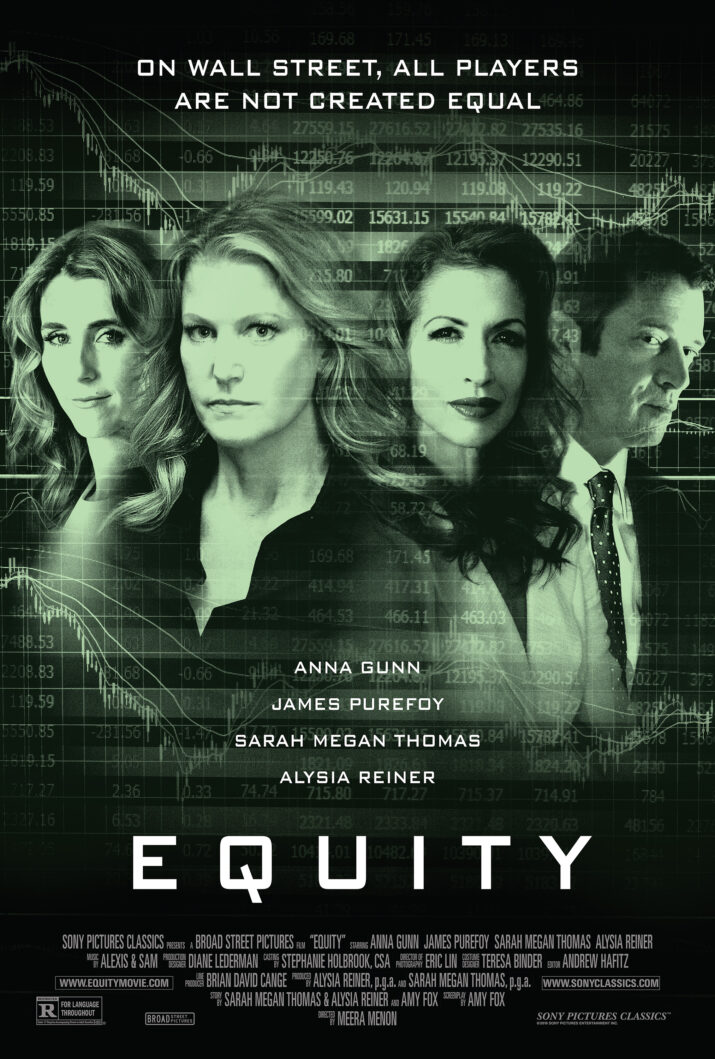 This is one of the best movies on the best stock market movies.
Meera Menon directs this financial thriller.
Naomi Bishop, an investor, is depicted as trying to rise to the top in the film.
A prosecutor is keeping an eye on her since she is suspected of being crooked.
As a result, she must unravel a web of fraud in this narrative with professional setbacks, which is made much worse by a betrayal by a close colleague, who threatens to wreck everything.
She is experiencing professional losses, such as the loss of a client's trust.
7. The Wolf Of Wall Street (2013)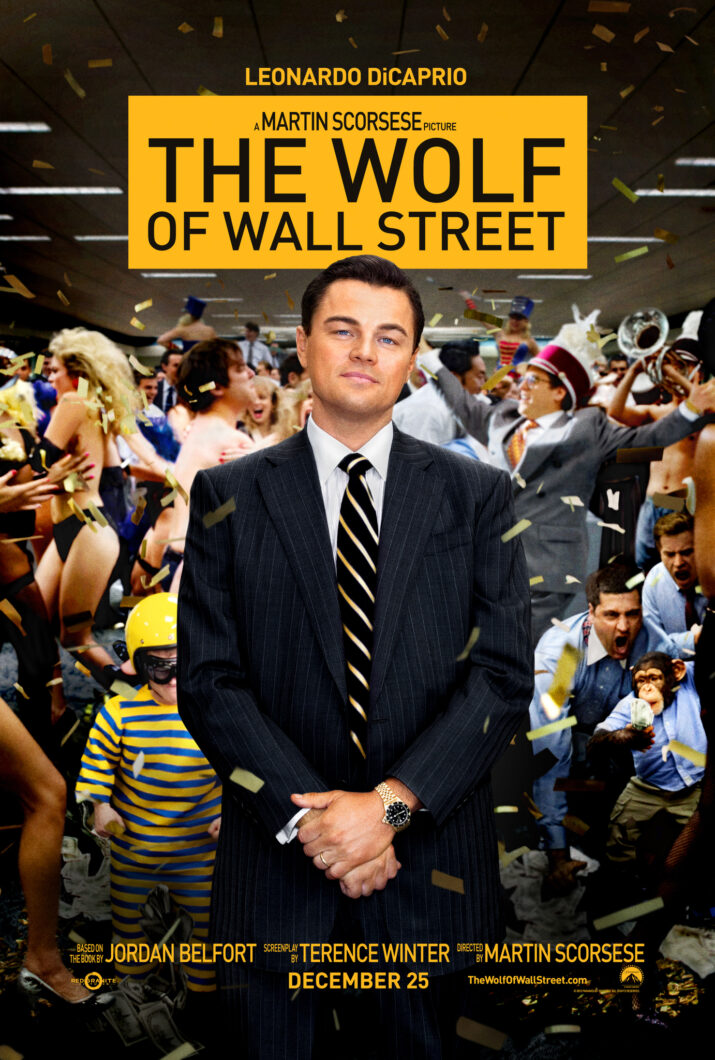 Wolf Of Wall Street is a Hollywood blockbuster inspired by Jordan Belfort's true story of Wall Street, in which he served 22 months in jail for scamming investors in major security frauds.
This is one of the best stock market movies about Wall Street.
It features a softly and simple Boss who describes the nature of Wall Street brokers.
He comes up with innovative ways to hide his footprints while watching his money increase.
You must watch this one of the best stock market movies.
8. The Ascent Of Money (2008)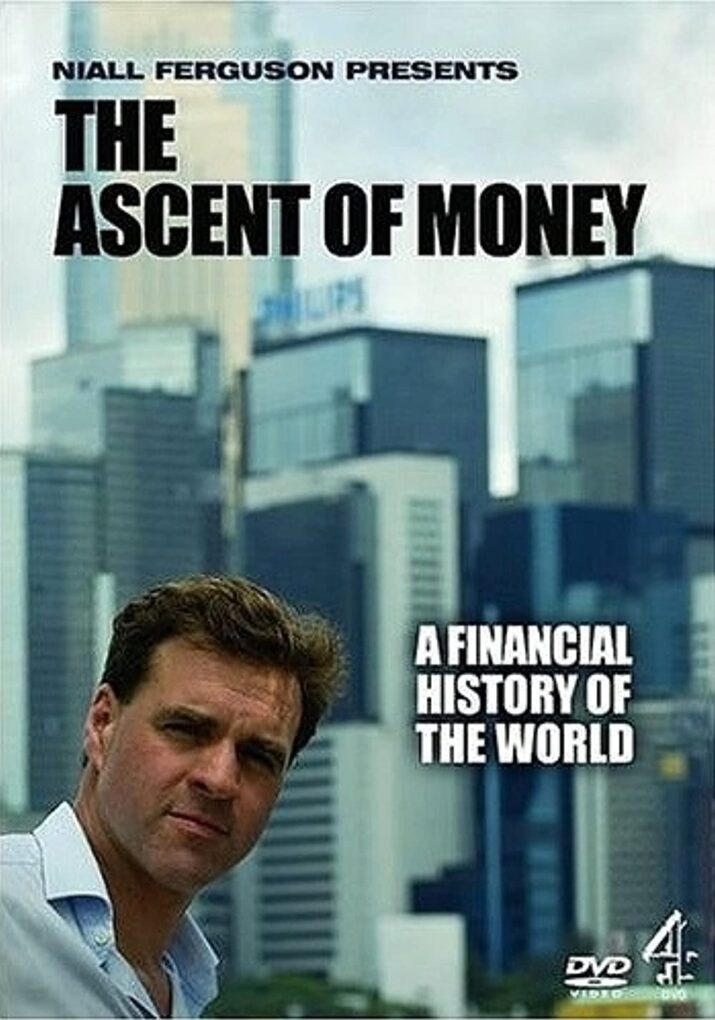 This one can be considered is good in the best stock market movies.
A documentary on the world's financial history.
It explains why our contemporary civilizations and our modern societies are organized and act the way they do.
This documentary depicts the history of money, credit, and banking.
It is a six-part TV documentary created by author Niall Ferguson in 2008 that explains why financial markets cause bubbles, collapses, and the western economy's globalization.
9. Chasing Madoff (2011)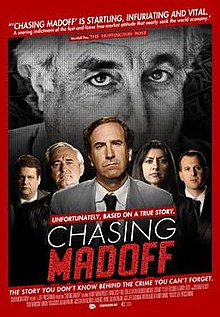 This is a real story in real life based on Harry Markopolos' "No one Would Listen." He used to be an investment advisor of the NASDAQ.
Jeff Prosserman wrote and directed this true story documentary film.
He spent ten years attempting to persuade the US Securities and Exchange Commission to release the findings of their investigation into Bernie Madoff's Ponzi Scheme, which defrauded investors out of an estimated $18 billion in false profits.
10. Edison, The Man (in 1940)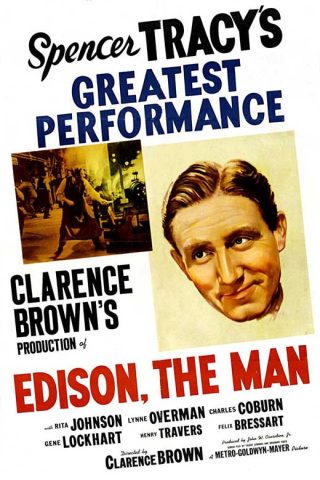 Thomas Alva Edison's life and career are featured in this biographical film on the stock market.
Mr. Edison is played by Spencer Tracy in the lead role.
His inventions and start-ups, particularly in the electrical supply industry, make him a household name across the world in the electric supply sector.
It should be noted that Edison had ownership interests in a number of corporations, including General Electric.
11. Citizen Kane (1941)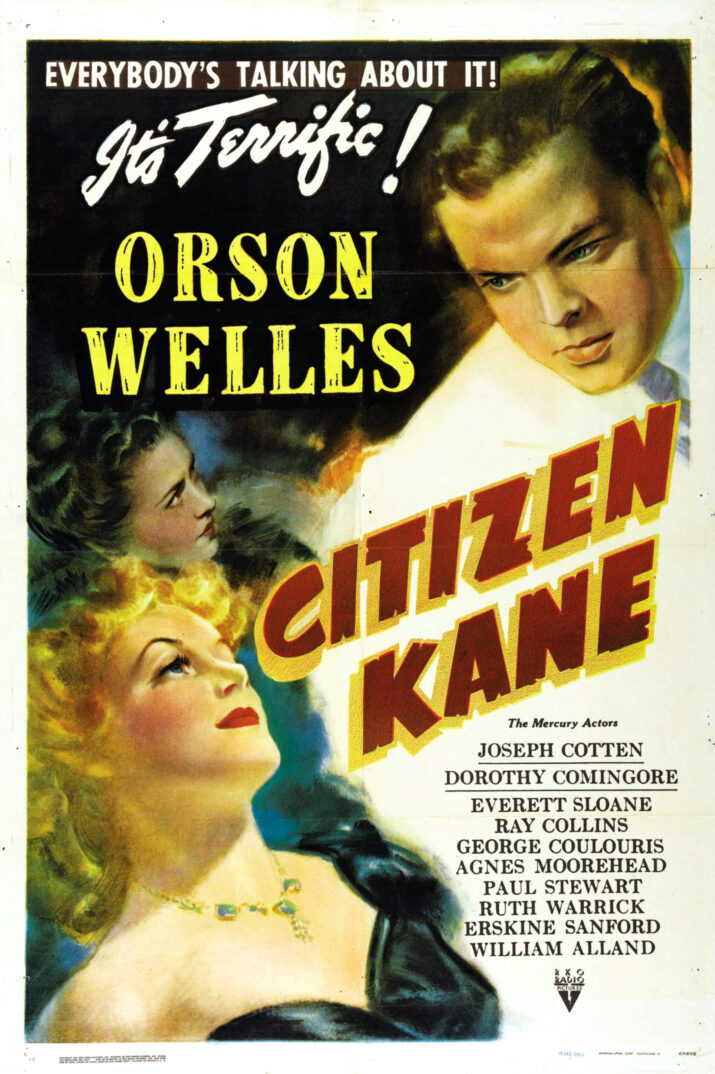 Charles Kane, the New York newspaper tycoon played by Orson Welles, is a classic. As the film opens, Kane is found dead in his palace Xanadu, where he mumbles his last words: "Rosebud".
A reporter tries to decipher Kane's final cryptic statement by taking us through his life as he evolved into a newspaper tycoon who used his printing company to influence people and stock prices.
Despite William Randolph Hearst's efforts to prevent the picture from ever being viewed, Citizen Kane continues to be lauded for its creative and technological innovation.
12. The Pursuit of Happiness (in 2006)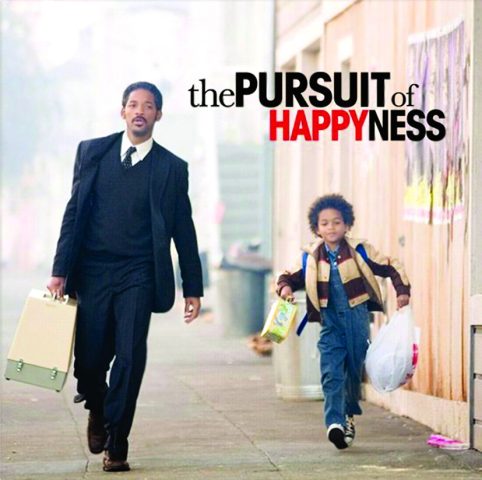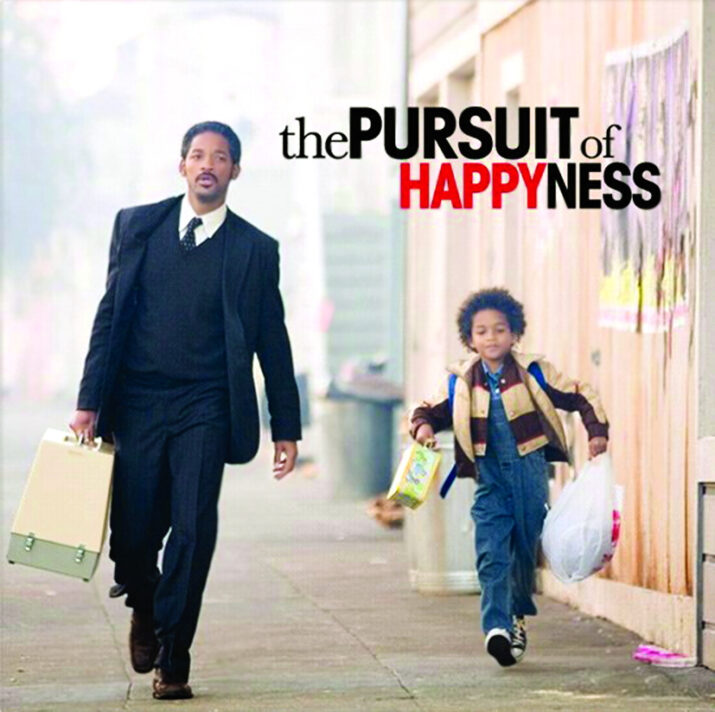 This Will Smith movie from 2006, which is based on a true tale, is full of intense emotions. Chris Gardner (Will Smith), a divorced parent, aspires to happiness and liberation.
Chris is left to care for his kid Christopher by himself when his wife Linda leaves him. The movie truly depicts how difficult it is to break into investment banking.
Chris and Christopher are homeless and working an unpaid internship at an investment bank to make ends meet.
Is it possible that all of the hard work and determination will pay off in the end? Try it out and see what happens!
This is one of the finance movies you must watch.
13. Arbitrage (in 2012)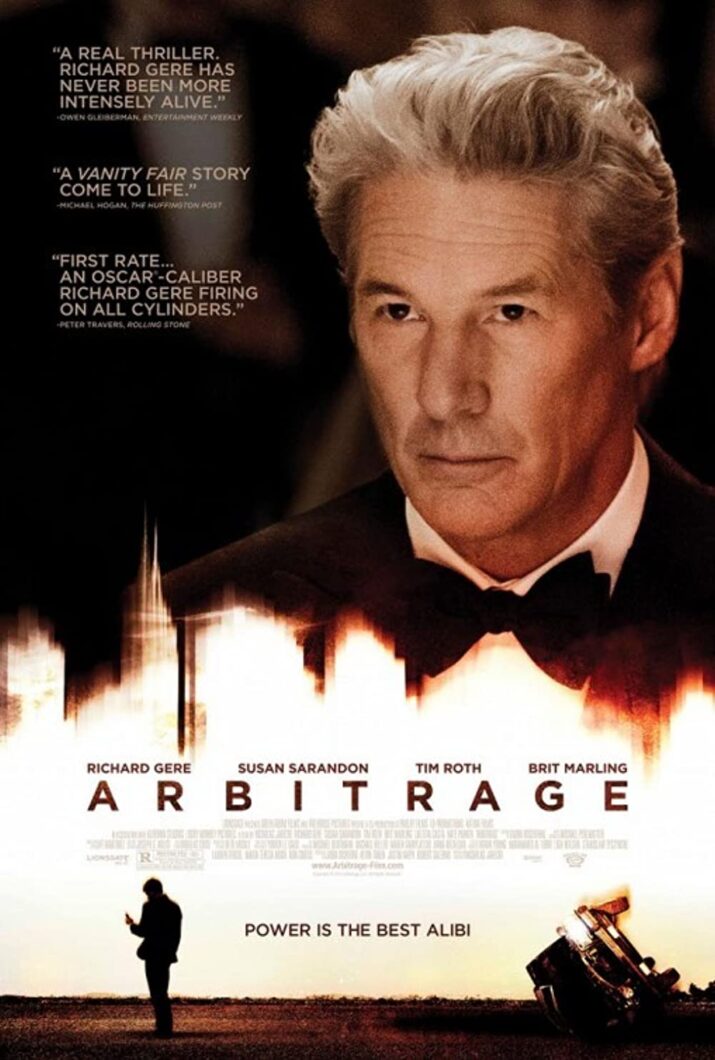 The 2012 film Arbitrage is a satire on the primarily profit-driven banking industry.
After all, Robert Miller (Richard Gere) seems to have everything.
Mr. Robert is a well-known hedge fund manager, and he's ready to exit his business for a tidy profit. However, Robert has lost $400 million after betting on the discovery of a copper mine.
All of his cover-up attempts fail miserably, and his personal life begins to unravel.
14. Barbarians at the Gate (in 1993)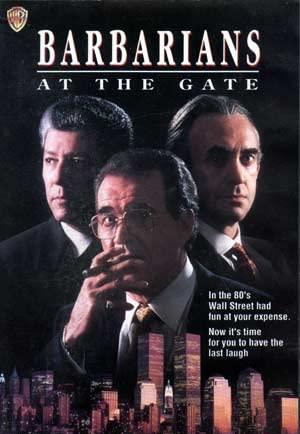 Barbarians at the Gate tells the story of one of the greatest hostile takeovers in US history which focuses on the leveraged buyout (LBO).
After a spectacular takeover bid, KKR purchased RJR Nabisco for $31 billion and there was a battle with Ross Johnson also.
The film was made in 1993 by HBO and is based on a well-received non-fiction book of the same name.
Barbarians at the Gate is a well-liked movie with a 7.3 IMDB rating and two Golden Globe nominations.
Todd Kunsman Investing: What You Need to Know For more than a decade, Todd has been published in publications such as Yahoo Finance, Business Insider, and HuffPost.
15. Working Girl (in 1986)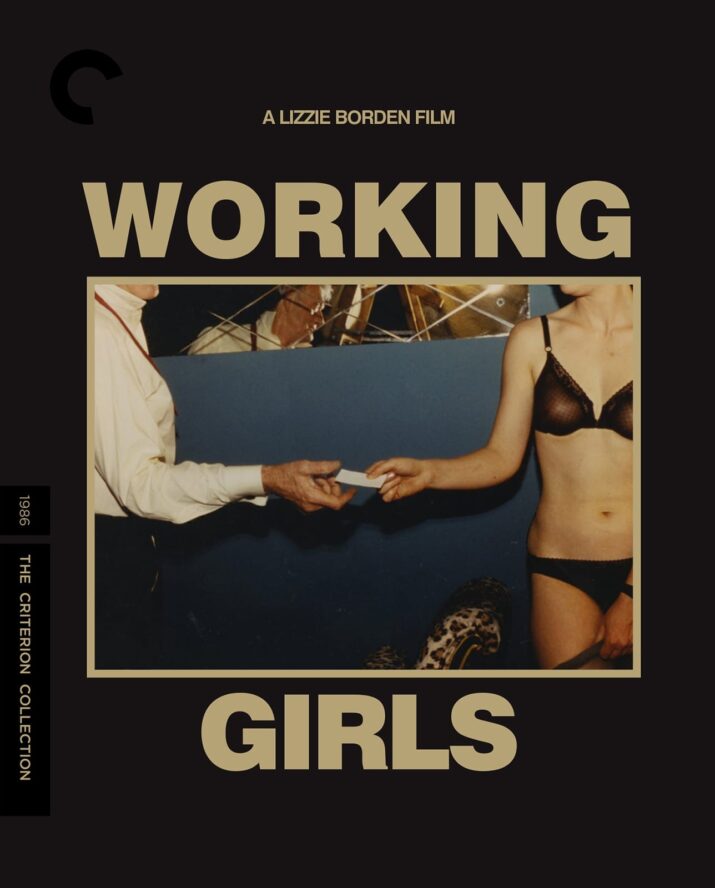 Tess McGill (Melanie Griffith) is a businesswoman looking for her big break.
As a secretary, she gets her big break when her employer, Katherine Parker (Sigourney Weaver), fractures her leg while skiing.
With a huge transaction on the horizon, Tess hooks up with investment banker Jack Trainer (Harrison Ford), but things become more complex once her boss returns.
The picture was a huge hit, with a high turnover.
Furthermore, the picture garnered a slew of Academy Award nominations in 1989.
16. The Bank (2001)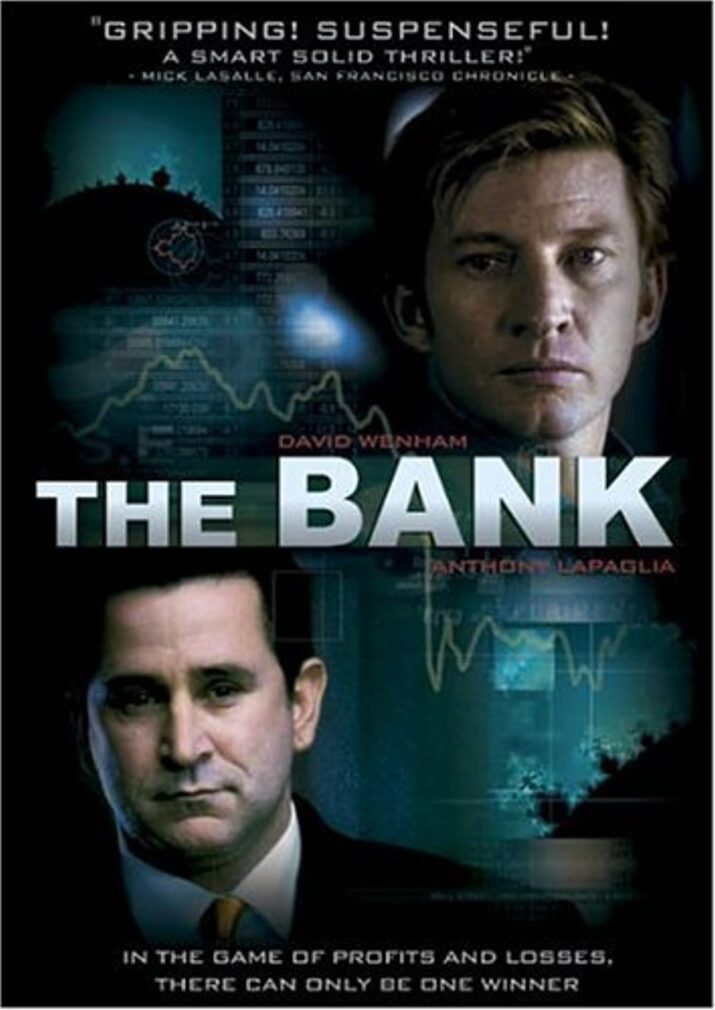 The plot of this 2001 film is around financial software that can forecast stock market movements.
Jim Doyle, a promising mathematician, is hired by Simon O'Reilly, a dishonest investment banker. He wants to exploit the program to his advantage, and the narrative progresses.
The film, which was made in Australia and Italy, received mixed reviews but won the 2001 Australian Film Institute Award for best writing.
Greatest Financial Documentary Series
Besides these best stock market movies and finance movies mentioned above, there are other great stock market documentaries that you could watch like good references.
1. Too Big To Fail (2011)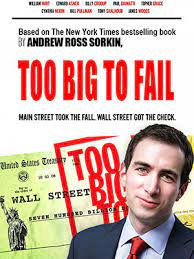 Andrew Ross Sorkin wrote the screenplay for this film, which was directed by Curtis Hanson and published in 2011.
It's all about how certain businesses, especially financial organizations, are so big and intertwined that their failure would be catastrophic for the whole economy.
A few footages from the banking sector financial crisis are also included in this movie.
There is a dialogue of Julie Kinnear in this movie related to the modern economy that can make you thought-provoking.
2. Capitalism: A Love Story (2009)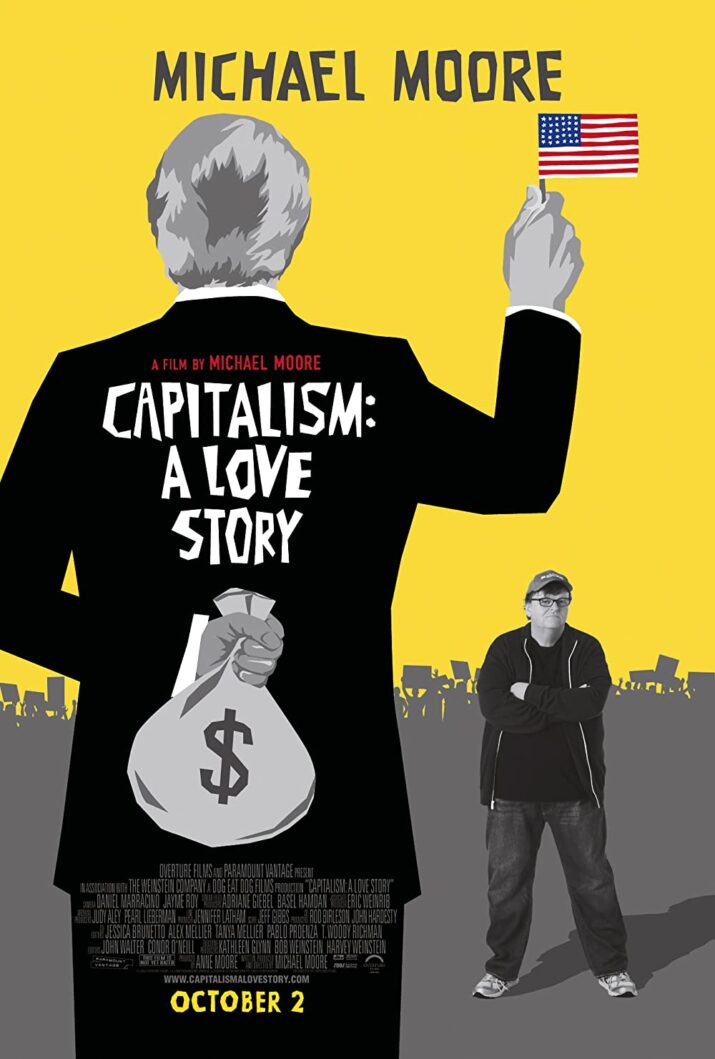 Michael Moore defines how the financial crisis occurred and how the government ultimately saved those who caused the financial crisis in his trademark witty style.
The criticism is obviously directed at the unethical behavior of internationally active banks and corporations that incur risks for profit, which the public must eventually protect with their own money.
Michael Moore identifies the profiteers and the potential links between business practices and politics. Capitalism: A Love Story is one of the best financial documentaries, with an IMDB rating of 7.4.
3. Enron – The Smartest Guys in the Room (in 2005)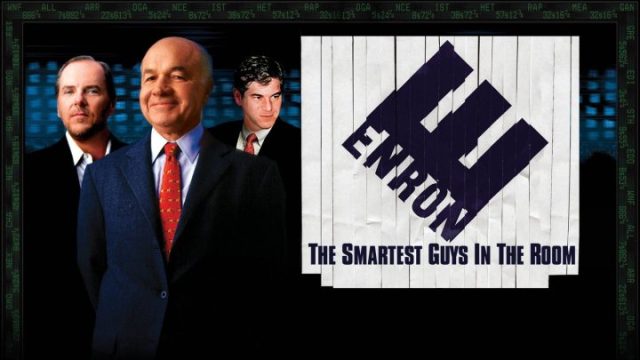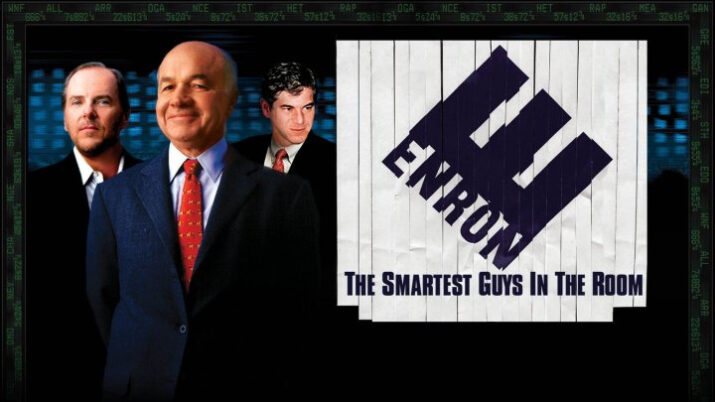 Director Alex Gibney explores the tale of ENRON in this financial documentary.
An American energy company named Enron suffered one of the greatest financial crises in the history of the United States.
ENRON, founded in 1985, served as a playground for the company's executives looking to benefit themselves until its bankruptcy in 2001.
This finance documentary focuses on accounting fraud, money transfers, and entrepreneurial endeavors ultimately lost almost 20,000 individuals their jobs.
The $2 billion pension fund for the employees was raided. ENRON's debts eventually totaled over $30 billion.
4. Inside Job (in 2010)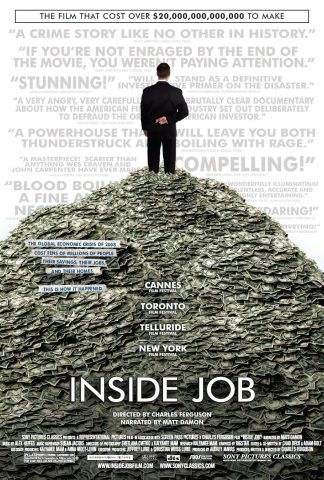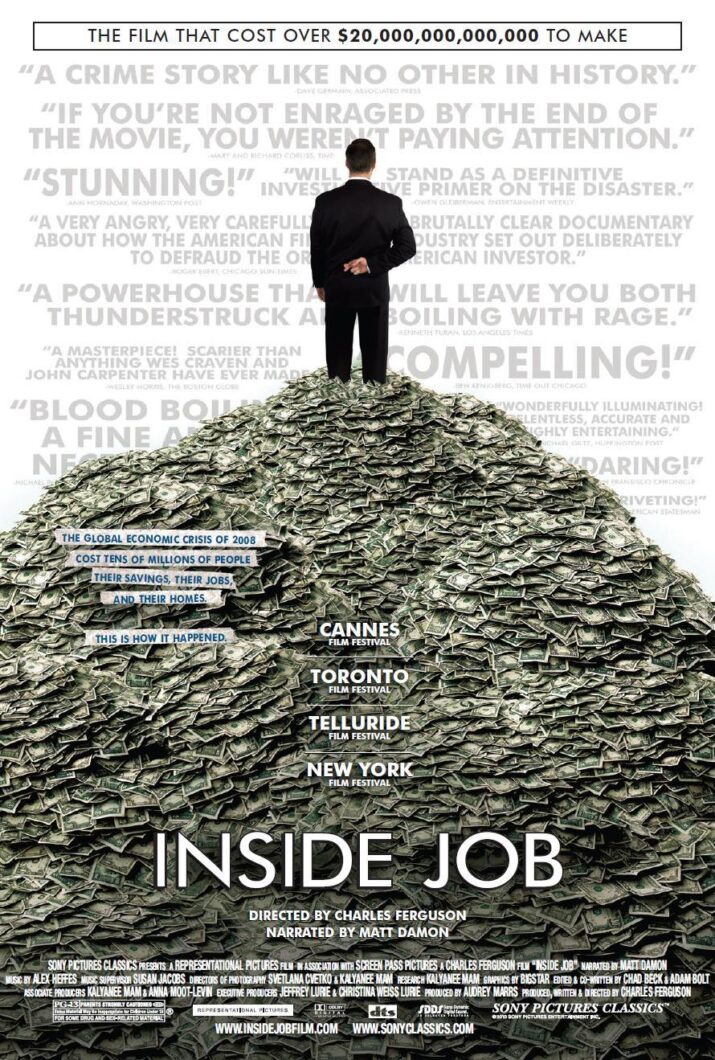 The largest massive bubble in recent years broke in 2008.
Massive monetary values vanished in a matter of minutes as a result of stock markets exchange price declines.
Millions of individuals have lost their jobs, money, and house ownership.
Inside Job is a finance documentary by Charles Ferguson that does not expose all of the flaws that contributed to the catastrophe, but it does cover many intriguing topics that make the film worthwhile to see.
IMDB.com lists Matt Damon's 2011 documentary Inside Job as one of the finest financial documentaries of all time.
5. Wall Street Warriors (Season 1-3 in 2006)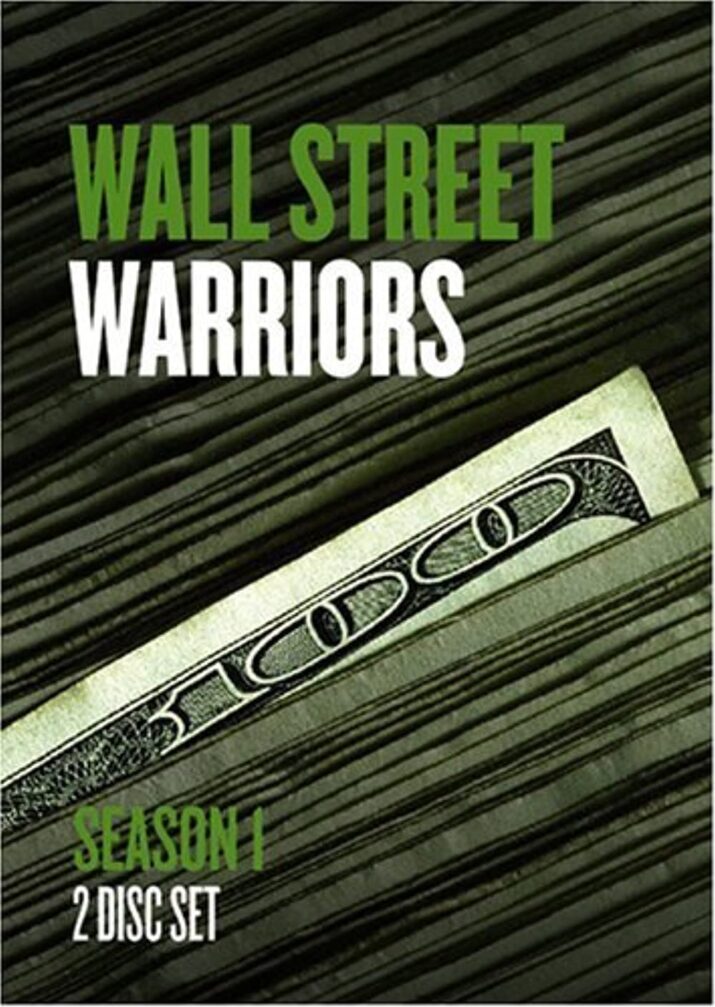 This reality TV show delves further into the lives of several Wall Street figures.
The Wall Street Insider YouTube channel has a total of three seasons and 26 episodes, with numerous videos with various levels of informative content.
However, fantastic entertainment is guaranteed even outside of the Hollywood industry, and the financial situations of traders, investors, and corporations are revealed.
6. Rogue Trader (in 1999)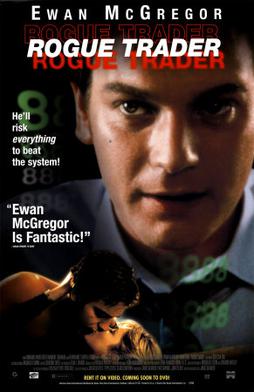 This is one of the fiction movies about the financial system, based on Nick Leeson's controversial book Rogue Trader, the film Rogue Trader portrays how Leeson dragged down Barings Bank by taking large risks in his job as the firm's star trader.
This film shows a glimpse into how a trader's mind works psychologically and shows how little management and risk management existed (and still exist) at the biggest banks, and indeed, at the majority of institutions.
A riveting and fascinating look into the psyche of a trader and why we need strict monitoring and controls since the psychology of any individual may be disastrous.
Leeson's tale serves as an excellent case study in terms of its financial oversight.
7. The China Hustle (in 2017)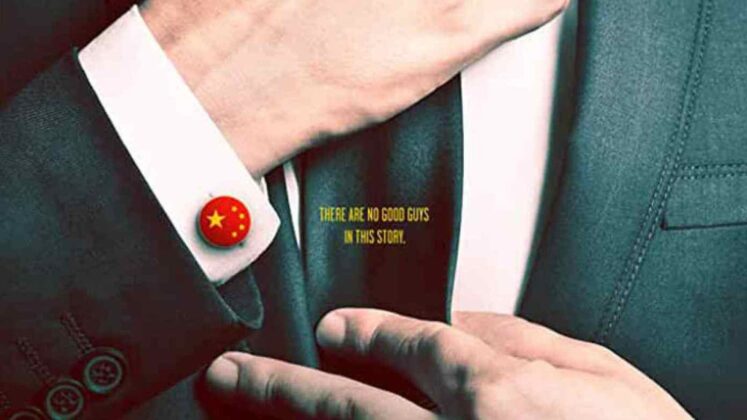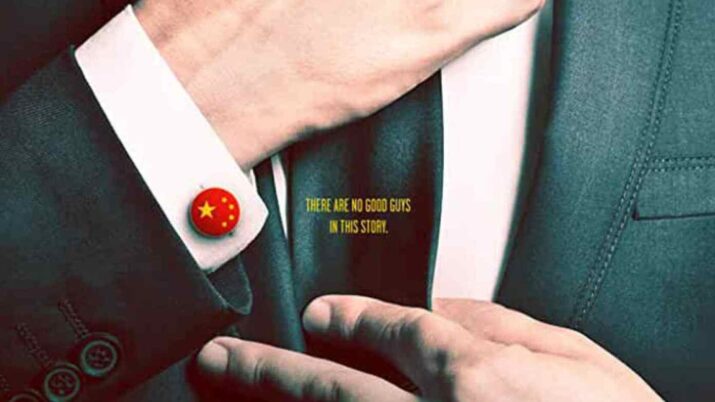 The finance film explains the importance of having a better monitor for large financial institutions like Chinese companies that might have a significant impact on the economy.
There are enough attorneys, reporters, financiers, and professors in the film to ensure that everything is portrayed accurately.
Dan David narrates the film, which was directed by Jed Rothstein, who also created the screenplay.
8. Million Dollar Traders (in 2009)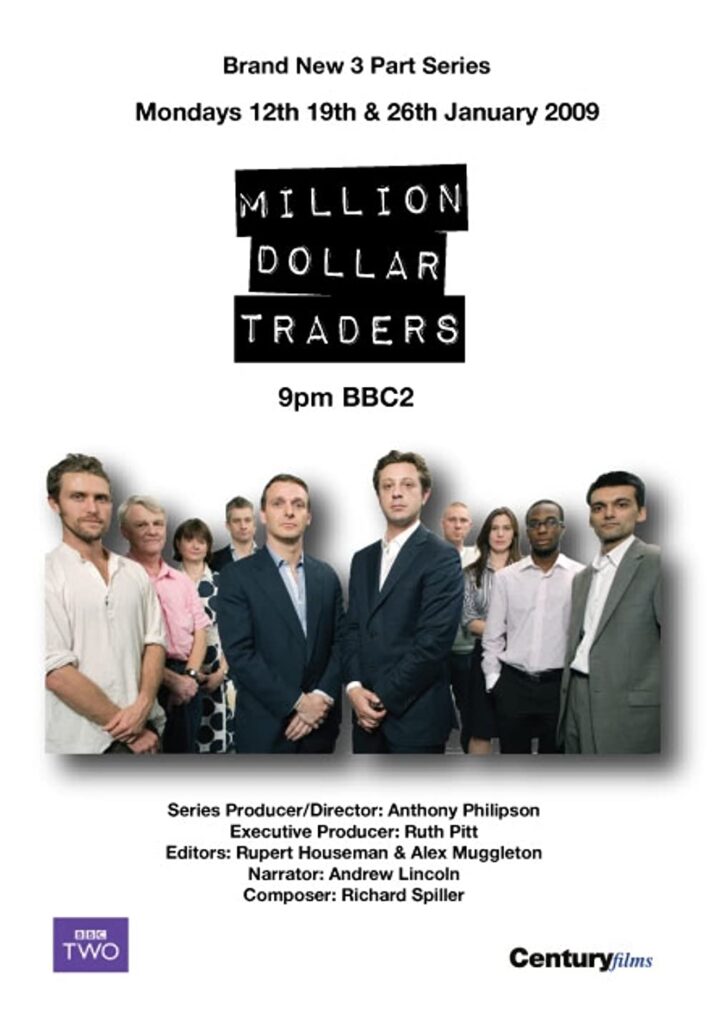 In a three-part British reality TV series, hedge fund manager Lex van Dam teaches inexperienced traders how to purchase and sell financial assets under real-world situations.
The candidates might trade aggressively for six weeks with a $1 million budget. To everyone's astonishment, the amateurs outperformed the professionals.
However, there were wide variations even within the study's participant pool. A college student, a veteran, and a mother of two were among the top three performers.
Because finance is such a complicated subject, going into too much detail would be ineffective.
9. Floored (in 2009)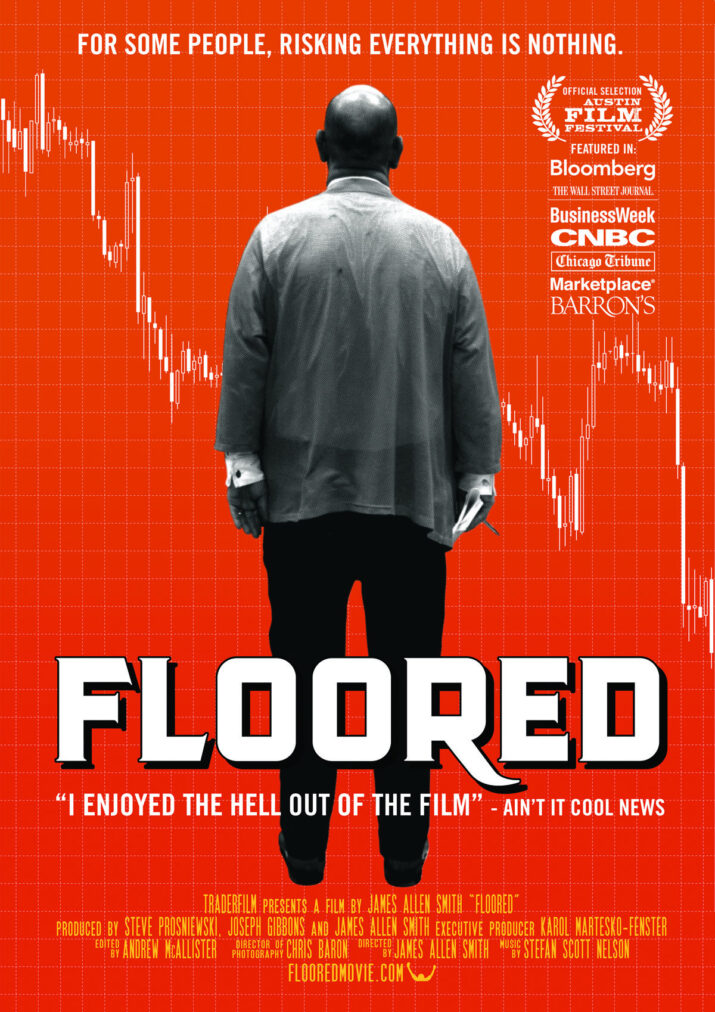 Documentary filmmaker James Allen Smith depicts the bustling of the Chicago futures exchange in great detail in his business documentary.
Because digitalization and computerization are increasingly replacing the ancient monarchs of trade, just a few people take orders to buy and sell in PIT today.
Allen Smith's financial drama sheds light on the shady dealings of a group of outlandish Chicago stockbrokers.
10. The Corporation (in 2003)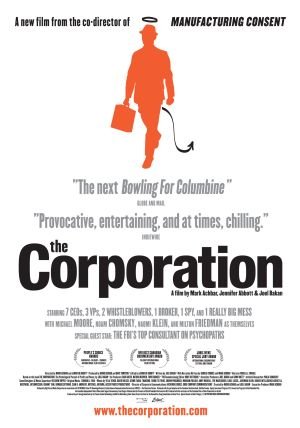 Financial trading by huge corporations has repercussions, as this documentary from Canada investigates.
There is a fairly critical view of the current economy presented here by Naomi Klein, Michael Moore, and Noam Chomsky.
The movie explores eight distinct subjects using a combination of archival material, feature film snippets, and television footage.
11. The Wall Street Code (in 2013)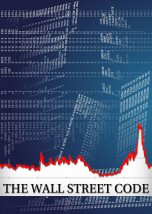 Part three of the VPRO Backlight series on the VPRO documentary YouTube channel was posted on 11-4-2013 titled The Wall Street Code.
High-Frequency Trading with "The Wall Street Code" is chronicled in the 2012 documentary Money & Speed: Inside the Black Box.
It's about a man named Haim Bodek, who worked in the financial business for many years and discovered several problems in the system.
The tale might be tough to follow the first time around due to all of the technical intricacies.
Best Trading Softwares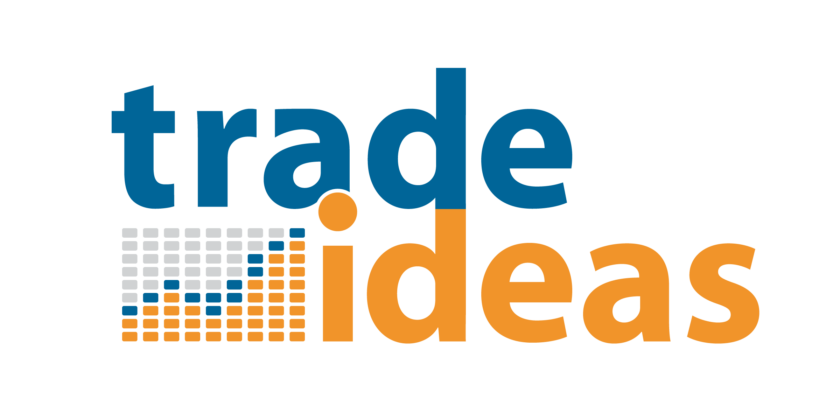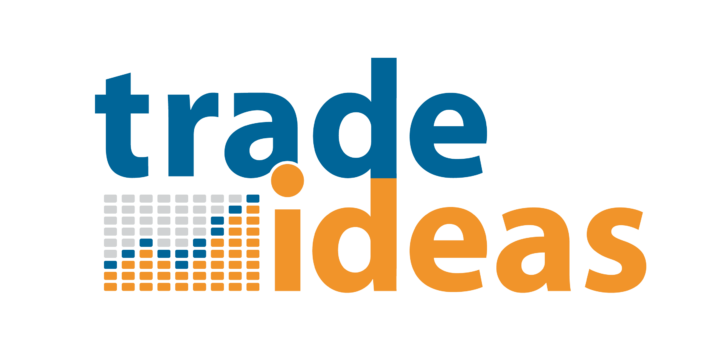 Day traders would enjoy Trade Ideas since it caters to their needs.
Any trading technique may be implemented on the platform.
This is without a doubt one of the greatest scanners for day traders currently available.
Swing trading is possible using Trade Ideas, but it's unlikely that the monthly fee will pay for itself.
CLICK HERE TO READ MORE ABOUT TRADE IDEAS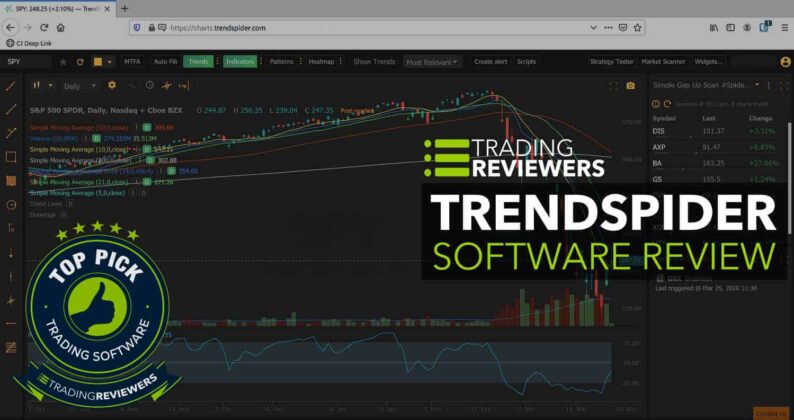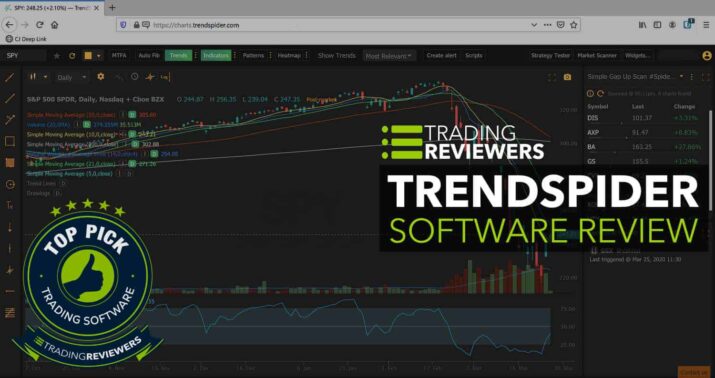 TrendSpider is an effective instrument for graphing and analyzing stock market patterns, but it only functions if you understand how to do it.
TrendSpider will be a godsend if you're learning how to properly proofread your work. As a result of using TrendSpider, your skills as an analyst will improve.
CLICK HERE TO READ MORE ABOUT TRENDSPIDER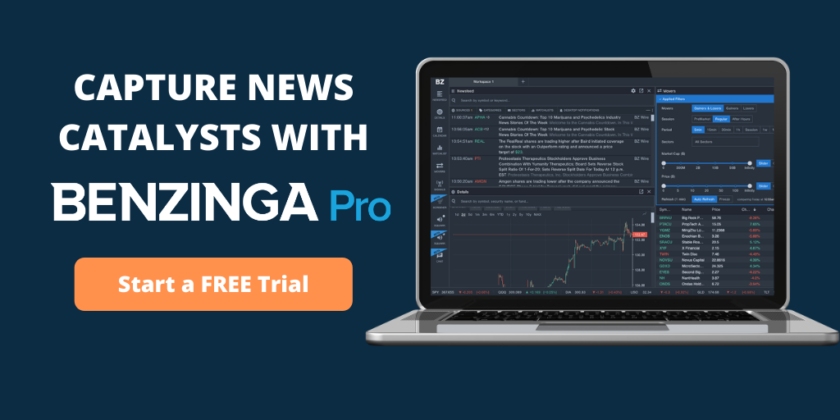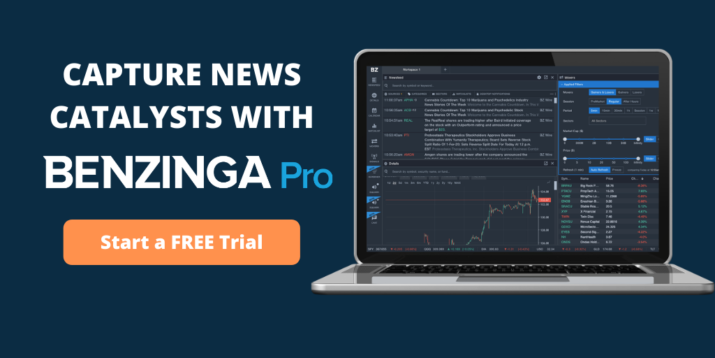 Benzinga Pro is a top-notch stock screener software with innovative features including charting, unique choices, activity scanning, and a chat room for the investing community.
Benzinga just introduced a new choices mentorship program with Nic Chahine to their user-friendly platform.
CLICK HERE TO READ MORE ABOUT BENZINGAPRO
| RECOMMENDED TRADING COURSE | REVIEW | VISIT |
| --- | --- | --- |
| | #1 Forex, Crypto and Stocks trading course. Ranked most comprehensive by Investopedia and Best by Benzinga. Free to Try! | |
Conclusion
From psychopaths to government takeovers, the scene on Wall Street may appear very different depending on your point of view through these stock market movies, even true story also.
When it comes to stock trading, movies about the financial world can be appreciated by traders in a way that casual observers do not.
Learn about the greedy elites' conduct and be shocked and horrified by it. True stories will shock you, and Hollywood will delight you as well.
And if after watching them make you come up with the idea that trying it out may bring you wealth then you can take a look at a list of the best Stock Trading Software mentioned above.
Like this Article? Subscribe to Our Feed!
Passionate in tech, software and gadgets. I enjoy reviewing and comparing products & services, uncovering new trends and digging up little known products that deserve an audience.