How Does Social Trading Work – Explained By an Expert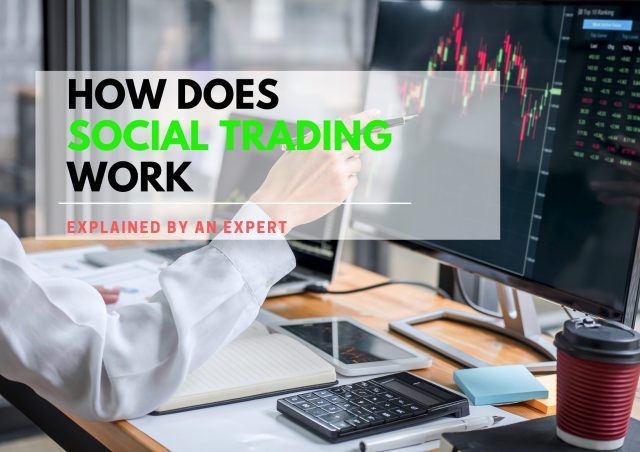 Want to jump straight to the answer? The best forex broker for traders is Avatrade
The #1 Forex Trading Course is Asia Forex Mentor
As humans are known to be social animals, much of our learning depends on the people around us. In every walk of life, humans learn more from their peers' experiences or from copying experts than from any theory or books. So is the case with the financial markets.
In the realm of finance, traders and investors learn their trading skills from financial experts or experienced traders. To shed light on this idea, we've got Ezekiel Chew who is not only an experienced trader himself but is also the founder of Asia Forex Mentor. He has not only proved himself as amongst the most successful traders but has also shown his true mettle as an expert trainer.
According to Ezekiel, social trading is when traders and investors learn from other experienced traders and follow their techniques, strategies, trading ideas, and even past performances to trade successfully.
This review aims at highlighting the positive attributes as well as the flip side of social trading for traders and investors. Moreover, the review will also guide traders regarding which competent social platforms to approach while hunting for effective social trading networks.
What is Social Trading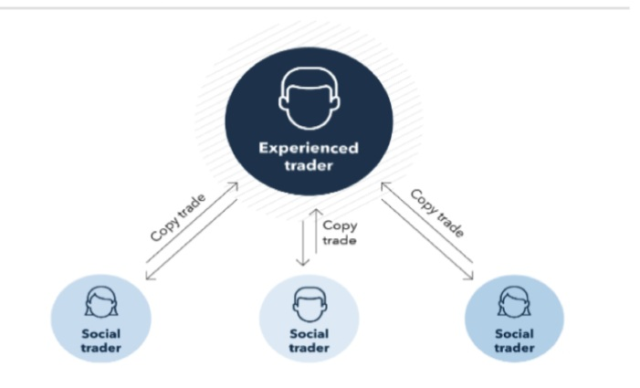 Successful traders are those who have acquired effective skills, methods, and strategies for producing profitable trading results. With the right tools and knowledge, any trader can perform rewarding trade each time in the financial markets. However, to achieve this it is crucial to learn from social platforms that cater to the financial needs of a trader.
Therefore, traders are always in a need of fruitful social trading platforms. These platforms are usually hosted by financial experts who provide pieces of advice and share their methods and strategies with their service consumers. This process is beneficial for traders as they simply mirror or copy the instructions of experts to perform successful trades.
The ideal social trading network would aim to make the trading process more straightforward for the traders. Moreover, credible social trading platforms provide useful strategies for not only newbies or inexperienced retail traders but are equally productive for accomplished investors. Similarly, the social trading network ultimately combines all trading experiences and put forward the best practices for everyone to follow.
Regardless of its advantages, traders need to be very conscious when subscribing to any social trading platform. One needs to make sure that they approach a regulated social trading network rather than random networks. Relying on platforms that put across wrong information or put across misleading tools related to the financial markets may lead to drastic financial losses.
How does Social Trading work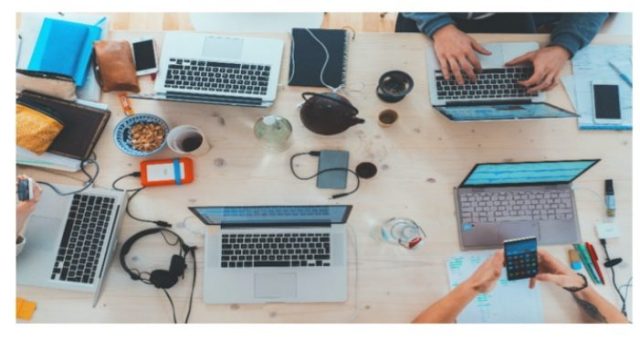 A Social trading platform is a virtual or online network that facilitates traders with trading strategies, ideas, and automated trading systems. It is usually a network of professional traders and other financial experts who provide their expertise to the overall trading community to cater to their financial needs.
Most commonly social trading platforms allow traders to subscribe to their online services at a cost of a fee. Once the user subscribes to this platform they are provided with a trader account. On some platforms, there is also an option of having a demo account which is free of cost so that traders can have the know-how of how the platform works and what it is offering.
Through the social trading account, the trader can get access to multiple services which the trading platform is offering such as copy trading, portfolio management, asset lists, configuration, asset allocation, expert advice, financial tools, technical analysis, updated market trends, latest financial news, updates, fundamental financial analysis, zero commission stock trading, CFD accounts and a lot more.
Members who are active in these social trading platforms also have the facility to be a part of a discussion group or traders portal where traders share trading ideas, tips, and tricks for their own trades. Moreover, members can also approach any successful trader and use the copy trading feature. Hence, social trading platforms work for traders to learn from past performances and avoid the blunders that professional traders may propose.
Starting Social Trading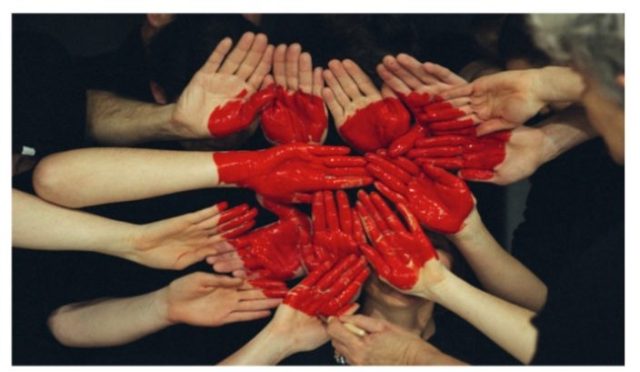 Innumerable social trading platforms are available online. However, one needs to be mindful of which one to choose. It is essential to look for platforms that are reliable and most importantly, legal. Those networks that work under a legit licensed company can rely on while selecting the social trading platform.
After selecting a globally regulated platform the next step to starting social trading is to open one's own trading account. This part is quite straightforward and can be done virtually without much hassle. Moreover, some platforms also offer the option of opening a free demo account which can be a good idea for those who are unsure about investing in social trading platforms.
Subsequently, traders need to start searching for seemingly successful and professional traders on the platform. Those traders whose consistent performances indicate that they have made profitable trades should be followed for copy trading.
Next comes the part of the implementation of the social features. The traders act by investing in one's own trade after doing the fundamental analysis of the followed professional trader. Hence, with the help of the social trading platform, traders can copy trade following the same trading strategies of like-minded traders.
The last and most essential step is to monitor one's trade. Traders can only benefit from copy trading if they do the fundamental and technical analysis and keep a watch on their trading progress. If the profit per trade is satisfying then they may continue to follow the traders otherwise they can re-evaluate and look for other options through the social trading network.
Top Social Trading Platforms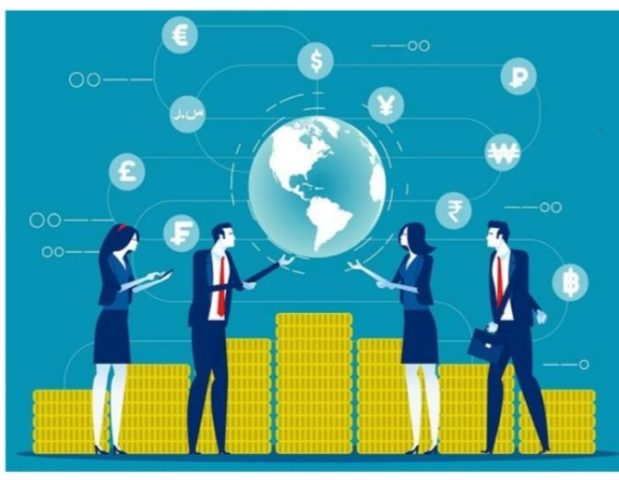 There are options of numerous Social trading platforms available in the financial markets for traders and investors to choose from. Some of these are traditional platforms where physical interactions take place between finance advisors and traders while others are contemporary virtual social networks.
The top social trading virtual Platforms are E-Toro, and Trading view. Each of these platforms has something unique to offer however, all are great social networks for copy traders.
E-Toro is a popular social trading network and is known to provide access to free demo accounts. Moreover, the option of copying some traders manually is also available on this forum. Spiking, on the other hand, is a great option for someone who is constantly in search of the latest information and updates. It provides a complete guide to the traders so that they can make informed trading decisions.
The trading view is for those who do not want to solely rely on information or instincts and feel the need to discuss their trading needs with other expert and experienced traders. Hence, the Trading view provides access to a discussion panel where traders can ask questions, raise comments, and interact with each other.
The public is yet another credible social trading platform that is most useful for new traders. Access to this platform is as low as 1$ which makes it cost-effective for traders who want to test the trading waters. Moreover, the Public provides tools, charts, and information to inexperienced traders to start their trading journey effectively.
Forex Trading and Trading Platforms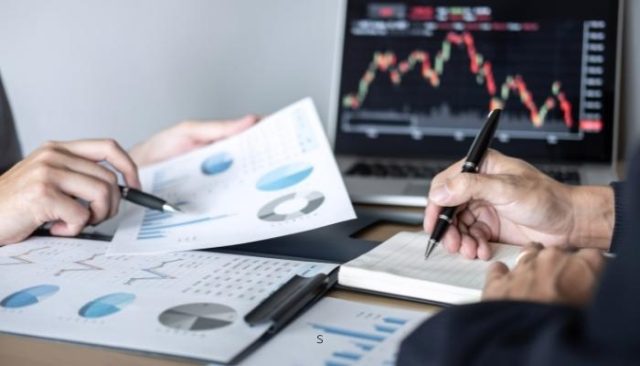 When choosing any social trading platform for forex trading it is important to keep in mind some essential features. The first and foremost element that should be present in the social trading platform is the information regarding the past performances of professional traders. Past performance is the key factor to evaluate any successful trader and choosing copy trading.
Secondly, the platform should be user-friendly and not very complicated. Platforms with a simple interface are more effective and can provide timely updates to perform better trades. Thirdly, those social trading platforms which offer automated copy trading for their users should also be fast and reliable in their timely execution. Untimely copy trading can result in massive losses.
Another important characteristic of a worthwhile social network is its seamless ability to configure. As the data inserted in the automated trading systems do not stay inert for a long time and change frequently. Therefore, the trading system should be able to configure the data which is fed in accordance with the current market situation
Last but not least, always check for the authenticity and reliability of any social trading platform. Those networks which are not regulated or work without a legal license can also be scammers or commission makers. For this reason, it is of utmost importance to go for credible platforms when choosing a social trading platform.
Best Forex Trading Course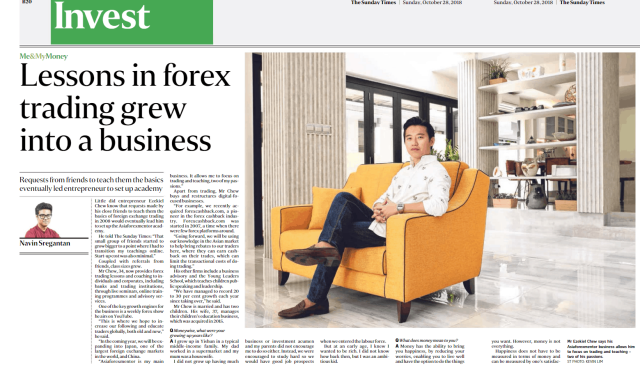 Ezekiel Chew is a name that is well-known in the Forex trading industry. He is a highly successful Forex trader and trainer who has taught people how to trade Forex for many years. His Asia Forex Mentor program is one of the most popular and well-respected programs available, and a wealth of experience and success backs it.
The program is designed to teach people everything they need to know about Forex trading, from the basics to the advanced strategies that professional traders use. It is a comprehensive program covering all Forex trading aspects, and a highly experienced and successful trader teaches it.
The program is suitable for both beginner and experienced traders, and it has been designed to give people the best possible chance of success in Forex trading. It is a highly effective program backed by a wealth of experience and success. Signup Now!
Best Forex Brokers
Conclusion: Social Trading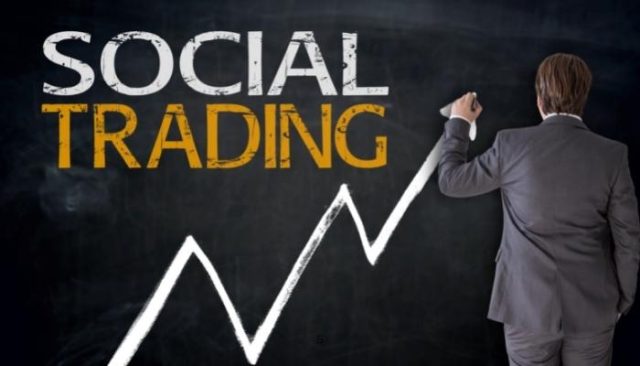 With the rapidly changing technological advancements, the financial world is also switching from traditional to modern trading approaches. As a result, traders whether experienced or novice, are always in search of guidance and updated information. Therefore, social trading platforms are the best solution to cater to the financial needs of traders and investors alike.
Social trading platforms are a useful source for traders to get access to the different strategies, methods, tools, and techniques to perform successful trade. Additionally, the most important feature of a reliable trading network is to socialize and get connected with professional traders across the globe and even copy their trading styles and make profitable returns.
Similarly, there are also discussion forums and expert panels available on some trading platforms that can instantly solve the trader's problems and provide helpful pieces of advice for investment decisions. Another added benefit of these platforms is that these are the best learning approaches for new traders who can trade fearlessly with the help of copy trading and other helpful tools.
With the passage of time and realizing the need for social trading platforms, multiple companies have turned up claiming to provide the best social trading networks. However, it is vital for traders to not subscribe to any social trading platforms before a good background check. Along with a lot of credible and effective social trading platforms, some forums aim to earn commissions.
Social Trading FAQs
Is Social Trading a good idea?
Yes, social trading is a good idea for new as well as professional traders. It provides a platform for all sorts of traders who are performing trade in different financial assets. With the help of social networks traders and investors can learn the latest information and updates regarding the market sentiment. Moreover, successful and professional traders can assist others with their trading experiences.
The biggest advantage of this network is that social trading platforms allow novice traders to copy trade of various successful and reputable traders. By following the techniques and strategies of these productive traders anytime, anyone can make profitable trades.
What is the best social trading platform?
Many effective social trading platforms are helping to make trading less complicated and productive for traders and investors. However, with the growing need for these social networks, many new names have also come forward to earn commissions from new traders without providing any worthy services.
Nevertheless, many authentic social trading platforms assist traders in every way possible. Amongst these, the best social trading platforms are E-Toro and Public. Both these networks provide relevant news and update related to the financial markets. Moreover, with an easy interface, these platforms provide all the basic tools, charts, techniques, and discussion panels that are most relevant for traders and investors alike.