Social Media Strategies for Real Estate Agents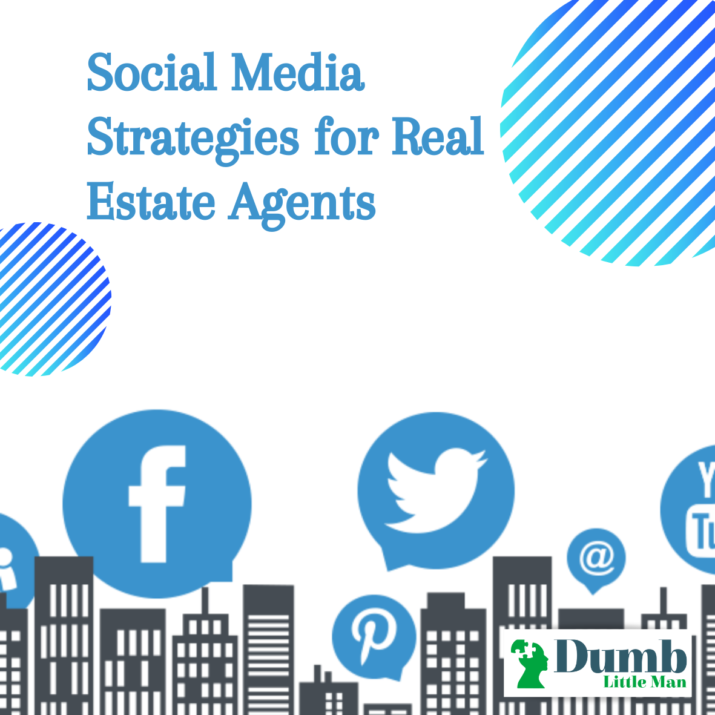 Social media is a potential goldmine for realtors to find the right kind of audience, engage with them, and grow their sales.
According to a survey, around 77% of real estate agents rely on social media to boost their sales and improve customer outreach. The #1 platform is Facebook, followed by Instagram and LinkedIn.
In this post, we discuss some social media strategies when it comes to SEO for real estate.
What Platforms To Use?
Following are the Social Media Strategies for Real Estate Agents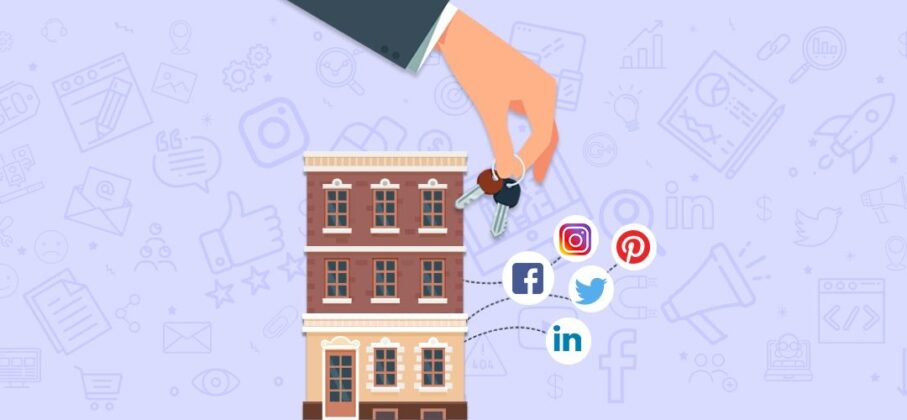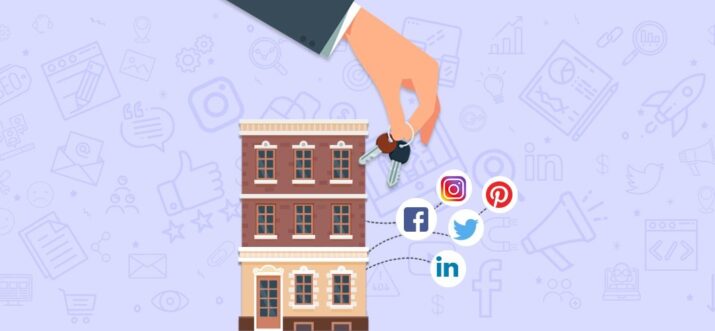 Photo: columbusrealestatecoach.com
① Facebook For Real Estate
As mentioned, it's one of the finest platforms for real estate agents. When starting, creating a business page is better instead of a personal one. Business accounts come with features like Page Analytics and the option to promote posts. Ideally, you should post videos and images for best performance. Be sure to post compelling visuals.
Facebook favors posts with good engagement so asking interesting questions will drive followers and more comments. You can also share upcoming events. Hold contests and giveaways to increase outreach.
② Instagram for Real Estate
Instagram is a visual platform that means you can use house tours and attractive images to attract engagement. You should also be careful with the caption you use. Supply it with helpful additional details including contact information. You can also put up a series of images to showcase all that you have.
③ LinkedIn for Real Estate
LinkedIn is a platform designed especially for professionals. It's great for realtors too. You can create both a personal and a business profile. There are a ton of opportunities to connect with other agents, join groups, find new serious clients, and also connect with brokers.
④ Create Real Estate Social Media Graphics
You can use stock image websites like Pexels, Pixabay, Shutterstock, and Unsplash to gather high-quality, royalty-free photos. You can customize them as per your audience. You can use shapes, text, and icons to craft appealing messages.
Another great way to create high-quality content is Infographics. Infographics are a visual way to break down complex info into small, digestive chunks of information. When used creatively, infographics carry a high potential for shareability. It can establish you as an industry expert.
⑤ Real Estate Agent Hashtags
There's more to hashtags than just using them to increase likes on your post. Hashtags serve other practical and useful purposes too. They help you with discoverability by bringing your post in front of relevant audiences. When used intelligently, hashtags can connect you with a lot of potential customers.
Picking the right kind of hashtags will help buyers and homeowners find you more easily.
Below are a few examples you can use:
Generic Hashtags
#realtor #forsale #househunting# #homelisting #properties #dreamhome #brokers #houseforsale #justlisted
Hashtags for Real Estate Agents
#realtorsofInstagram #realestatebroker #newyorkrealtors #realestateagent
⑥ Create People-Centric Social Media Strategies
As a real estate agent, you get the opportunity to connect with your audiences on a personal, human level rather than showcasing a corporate image. That means, putting out content that earns people's trust and shows the human aspect of your brand.
You can do that by interacting with audiences, responding to their comments, sharing video testimonials from previous clients, etc. People-centric marketing is the perfect way for you to earn trust and come across as authentic.
Show your true self by asking your followers questions. Do not just focus on posting picture-perfect, magazine-like photos. Try to show behind the scene stories. Reshare positive reviews and tag people. Share your client's success stories.
⑦ Live Content
The year 2020 saw an exponential rise in video-based content. Live content also caught on due to everyone being home during quarantine.
This trend continued well into 2021. People love to connect with their favorite accounts on Instagram and Facebook. In fact, live streams carry one of the highest engagement rates out of all other forms of content. Use that to your advantage.
It's understandable why people love it as you connect with people directly in real-time. It also satisfies audiences' need for human connection and interaction.
For realtors, live streams can be about Q&A sessions, interviews with industry experts, and walkthroughs of properties.
⑧ Optimize your Posts for Better Visibility
Facebook gives you the option to promote your best-performing posts so you can ensure a better outreach, more followers, and engagement.
However, to make sure that all of your posts secure great visibility, below are some tips you can use –
Create posts that talk about useful tips related to buying and selling houses for first-time, inexperienced individuals.
Showcase local events and businesses around the community to grab people's attention.
Hold contests and giveaways to drive engagement and promote awareness.
Post testimonials in your stories from previous sellers and buyers and share their experience
⑨ Details of open-houses or new listings up for sales
While you're at it, you should also avoid overselling stuff. Sure, you're here for the business but social media is mostly about a personal connection. It's a long-term game that slowly brings you credibility, authority, and sales. Do not try to push a sale.
⑩ Choose The Right Kind of Social Media Ads
The best part about advertising on Facebook is that you can craft a campaign no matter your budget. Also, with free access to Analytics, you get to see what type of ads bring the highest tract.
You can access relevant customer data/information like their interests, spending habits, relationship status, age demographic, household income, browsing habits, etc.
Based on this information, you can get creative and form the kind of ads that connect you with the right kind of audience.
You can also use carousel ads that carry multi-image ads. You can use this feature to showcase open houses and promote listings.
Bottom Line
All of these strategies have stood the test of time. If you are creative enough, they are guaranteed to bring you success in the long run.