31 Best Free Stock Photos Sites to Get Free Images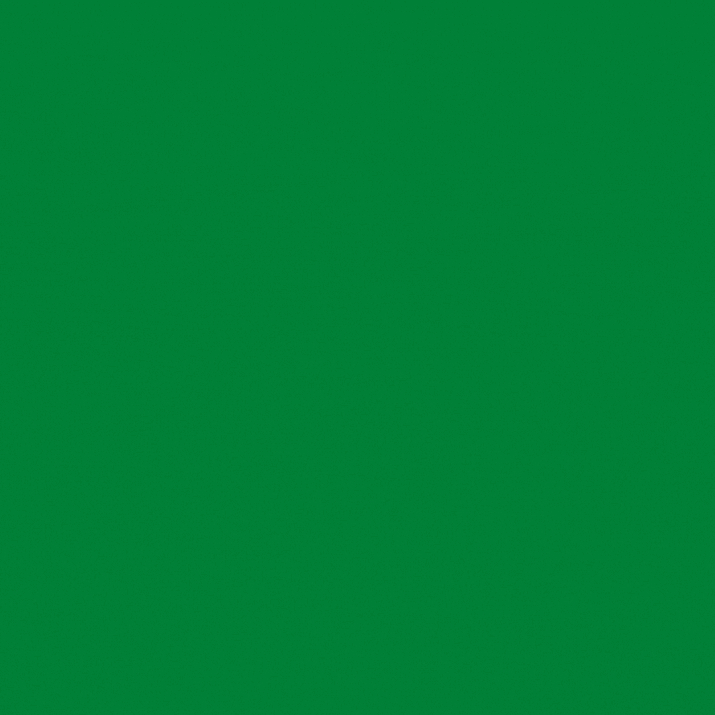 Finding it hard to know which image is free to use?
Coming up with a perfect image for your design, website, social media feed, or online store can be challenging. Product photography could be cumbersome and time-exhausting. Even after the long exhausting process, you may still need a professional graphic designer to work on the image.
It is also costly to pay for product stock photos online. Some things are best left with experts. The good news is that there are tons of free stock photo sites with excellent and diverse images. However, there are different licenses and terms you should be aware of.
It is essential to be conscious of image rights since being found wanting could have serious legal implications. Attribution is one of the terms used in stock photo sites. It means giving a required reference to the owner.
Commercial Use implies that you are allowed to use the site image for profit. Royalty-free refers to when you have access to stock photos without having to pay for licensing or royalties. Creative Commons license refers to liberty to use, share, and edit a copyrighted image.
What Are the Best Free Stock Photo Sites for Stock Images?
These are the sites that come out on top after an extensive review of numerous stock photo sites.
1. Unsplash

Photo: unsplash.com
Unsplash has the widest variety of free pictures with millions of images from tens of thousands of photographers from all over the world depositing their pictures every day with the proposition of future paid works from admirers.
It is widely regarded as one of the best in 2021. Creating a free account lets you download beautiful, eye-catching images with high resolution from the pool of stylish shots. Unsplash is entirely unlicensed and with no royalty.
Searching headlined collections like flowers, houses, and sports would give you structured and well-defined pictures.
2. Pexels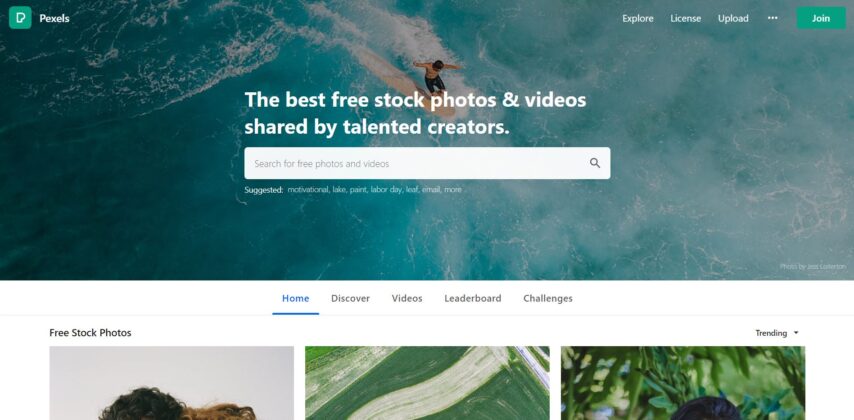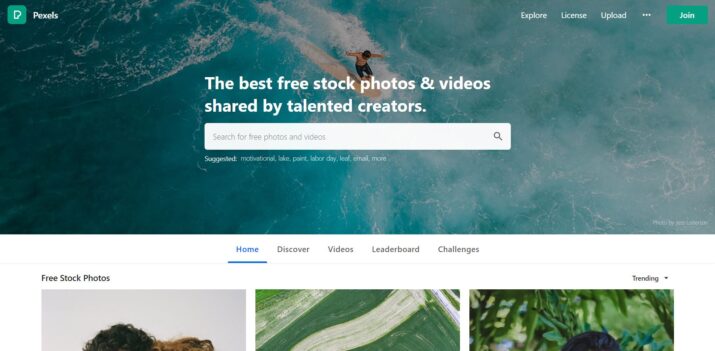 Photo: pexels.com
It has decent a decent number of well-organized images. With its vastness and top-notch quality images, we cannot but mention it as one of the best stock-free images sites.
All the photos on Pexels are searchable and tagged, making it easier to locate through their discover pages. It is the favorite of many bloggers as its images can be edited, copied, and distributed under the license of the Pexels community.
3. Pixabay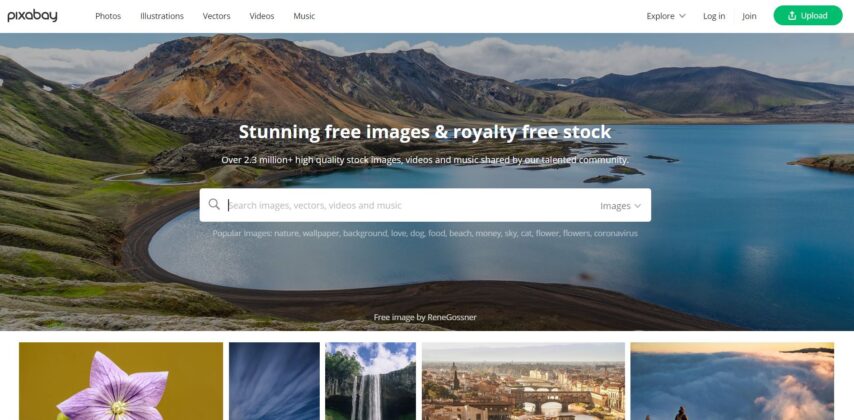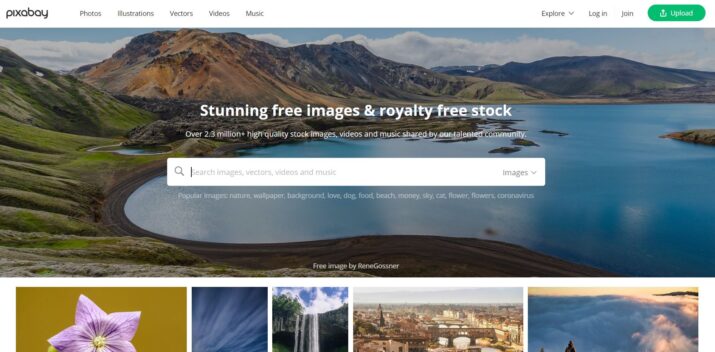 Photo: pixabay.com
Pixabay is a large database site with over 2.3 million high-quality free photos, vectors, and art illustrations focusing on business and marketing than other sites, which is usually advantageous for blog writers and marketers.
Although the quality of the photos is usually viewed as not being extraordinary, it covers a wide range of specifications. Images are enfranchised under the creative commons (CCO) public domain.
4. Stocksnap.io

Photo: stocksnap.io
With the daily addition of over a hundred images, Stocksnap.io has a wide range of free gorgeous pictures with a very high resolution, giving their images high qualities. It is easier to browse through the site, and it has track records that allow one to know the trending images.
Their pictures do not require attribution as they are released under the creative commons (CCO) public domain.
5. Gratiosgraphy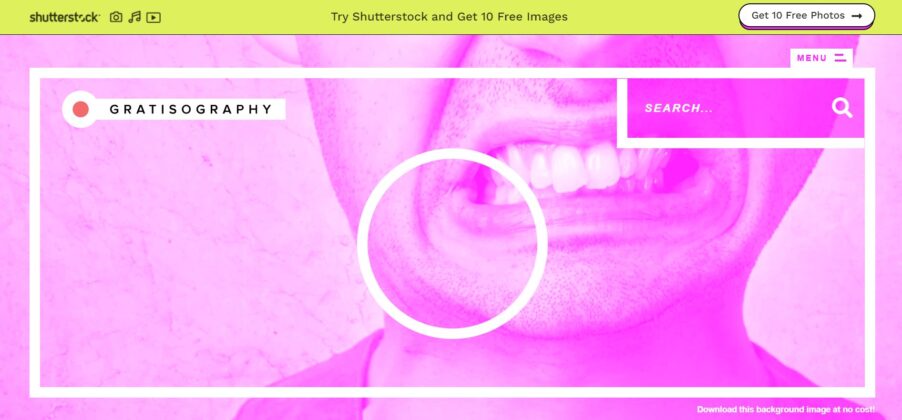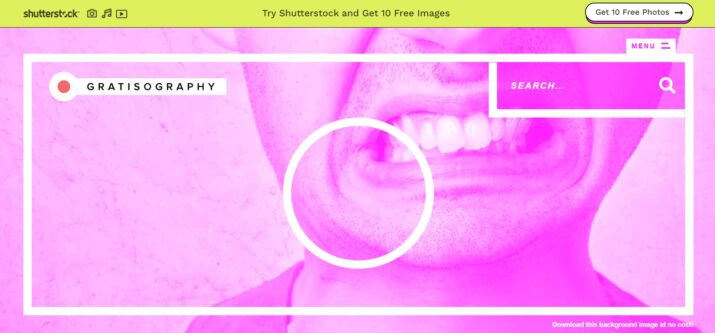 Photo: gratisography.com
Gratisography offers quirky and thrilling images; they have one of the most creative images you can find among stock image sites. A new set of images captured by Ryan McGuire of Bells Design are uploaded every week for personal or commercial use. These pictures are free from copyright restrictions and you can start using them immediately.
6. Burst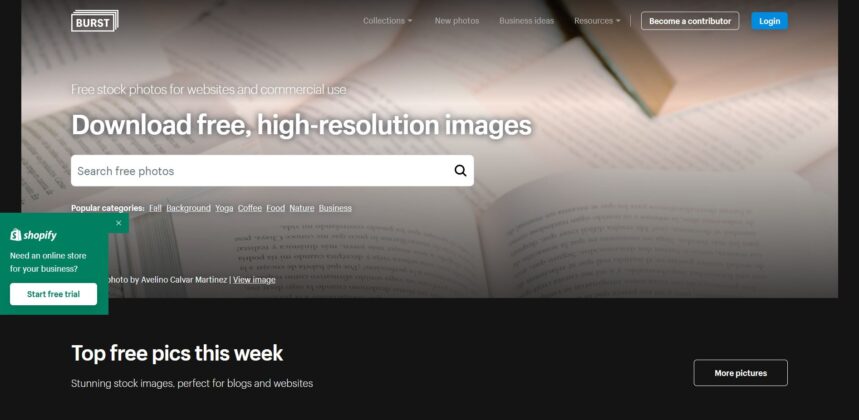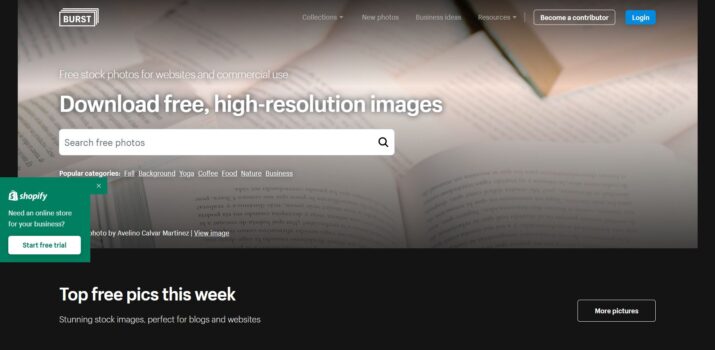 Photo: burst.shopify.com
Powered by Spotify, burst is also one of the best free stock photo sites, boasting thousands of high-resolution pictures from different photographers across the globe.
The arrangement of the site in the section makes it easier to search images with keywords. It also has a business idea section where you can get business tips narrowed down by the niches.
7. DepositPhotos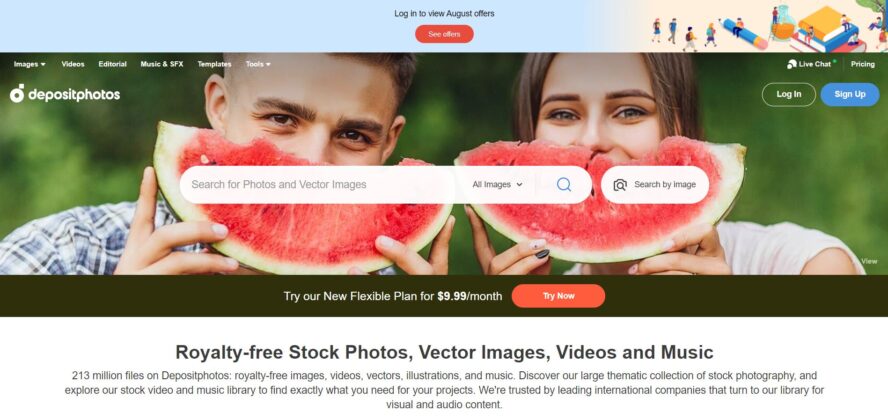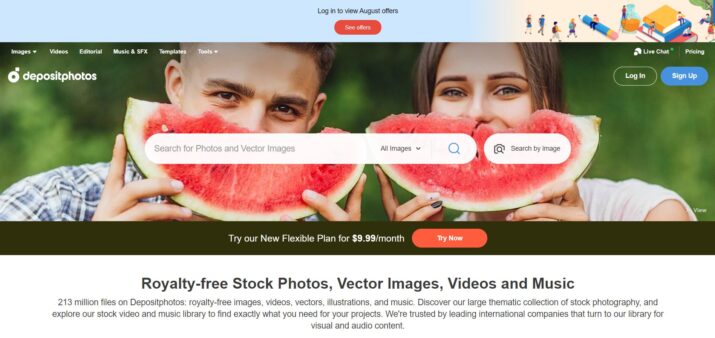 Photo: depositphotos.com
With over 202 million assets for download, DepositPhotos has one of the most extensive libraries with various collections. However, around 70000 high-resolution free stock photos are available without payment. It is widely regarded as a global marketplace for stock images.
8. Pikiwizard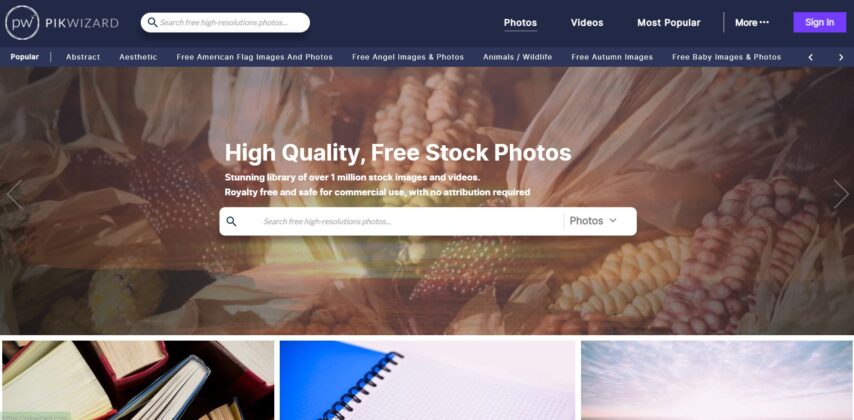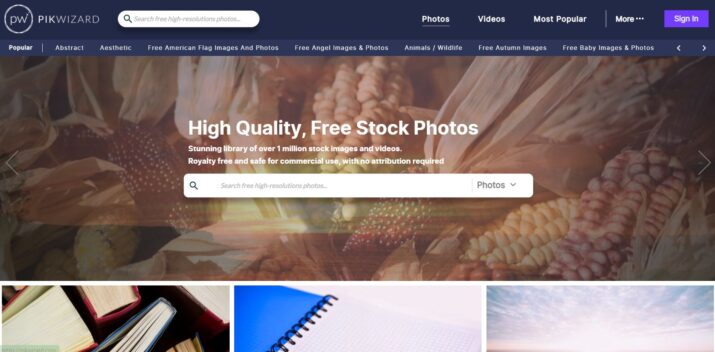 Photo: pikwizard.com
It not only has a mammoth number of rare stock photos, but Pikiwizard also provides a service called design wizard, which permits you to make mundane edits like including text overlays before downloading the photo.
Even though the image download is free, they charge a little if your demands are full-featured online editing tools.
9. Reshot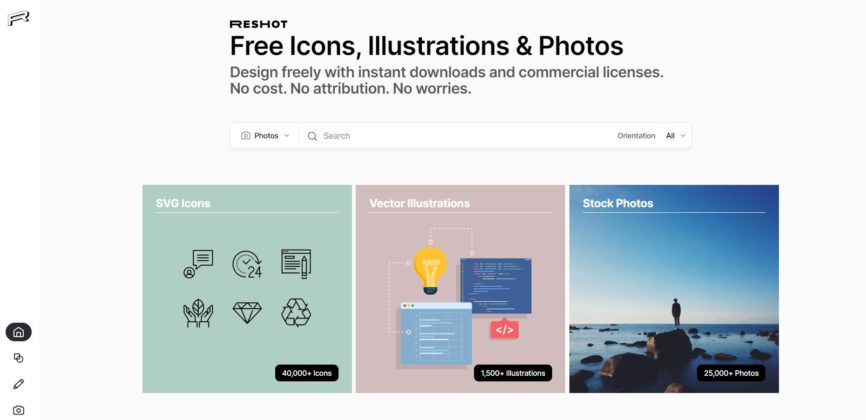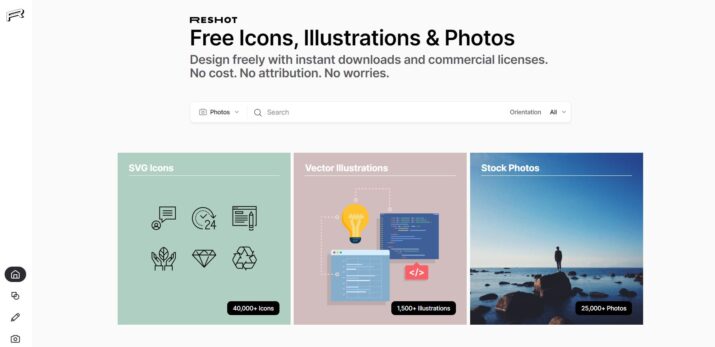 Photo: reshot.com
Reshot is not merely a free stock collection. It is an organization whose goal is to give emerging or freelance photographers a site to display their creativity to the general public who might need it for personal or commercial use. Their stock photo collections are also entirely accessible.
10. Picjumbo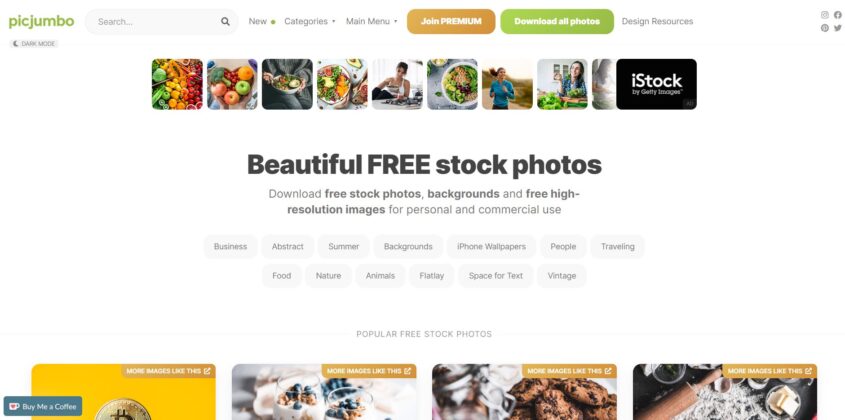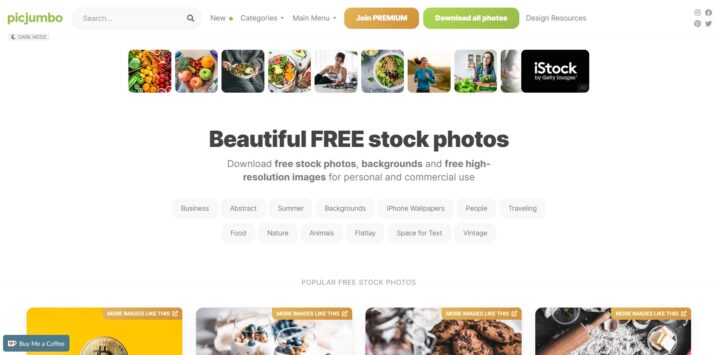 Photo: picjumbo.com
Picjumbo is a free stock website created by Victor Hanacek, who is doubled as a photographer and designer. His site offers thousands of free beautiful images with high resolution and social media features.
The images collection is categorized, which makes it easier to find what you need. However, you may encounter the same stock photo under similar categories.
11. Picspree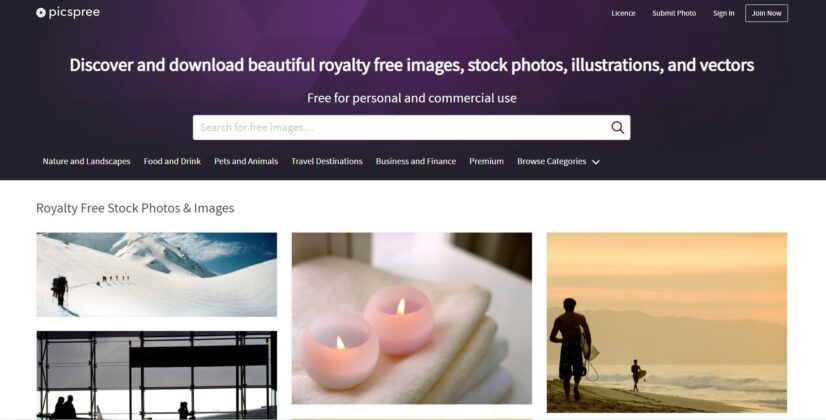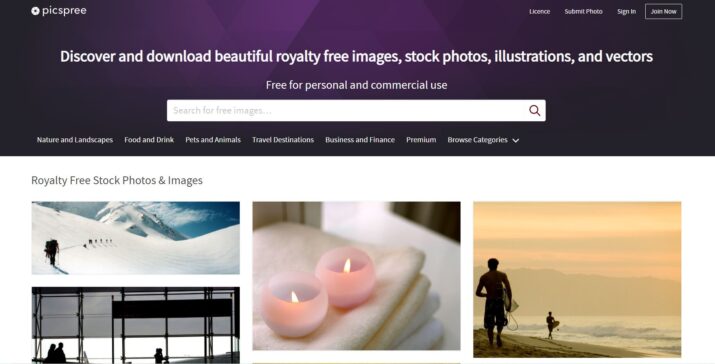 Photo: picspree.com
Picspree is a free stock website supported by Getty Images, and it gives an avenue to download from vast selections of royalty-free quality stock photos without worrying about licensing. It is ideal for web experts to get the stock photo they need without worrying about licensing.
12. Styledstock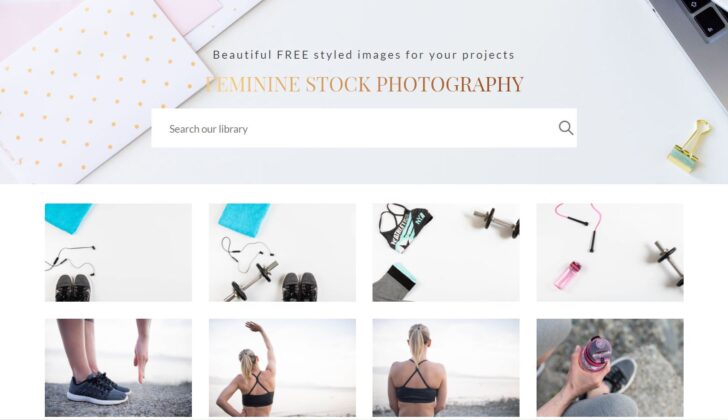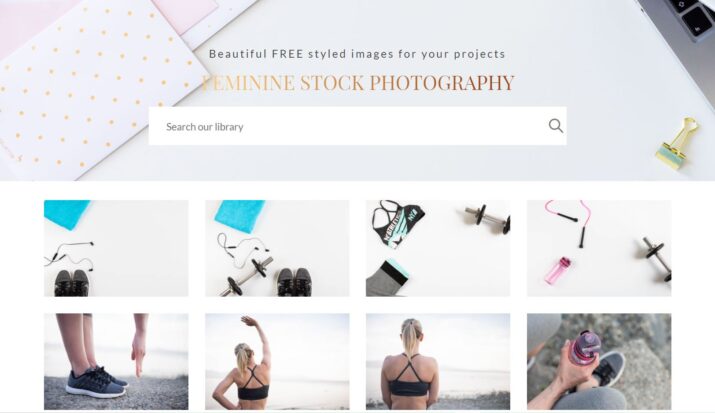 Photo: styledstock.co
You are looking for where to get 'feminine' stock photography? StyledStock is your best bet as they offer sleek and premium collections of feminine pictures from different genres. It is one of the best sites for women entrepreneurs as the photos are completely free for your personal or commercial use.
13. Stockvault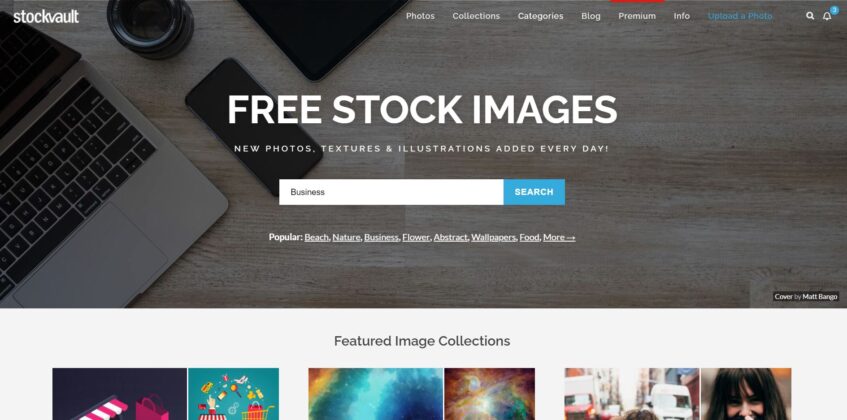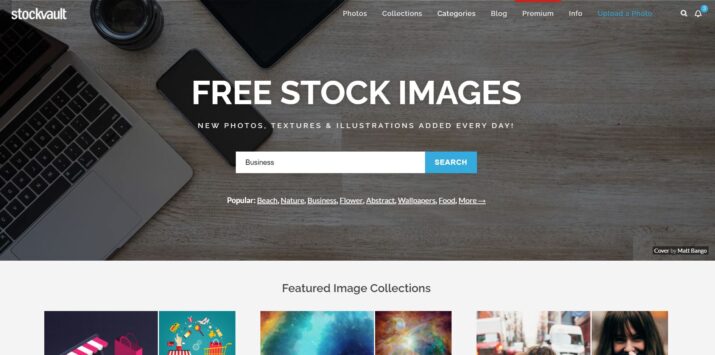 Photo: stockvault.net
Stockvault is a crowdsourcing site that gets stock images from photographers across the globe. It has a collection of over 140000 free stock photos of various categories that can be downloaded and used for free.
The images here are of standard qualities. One should be careful when getting a stock photo from Stockvault pictures as they have three different licenses.
14. Iso Republic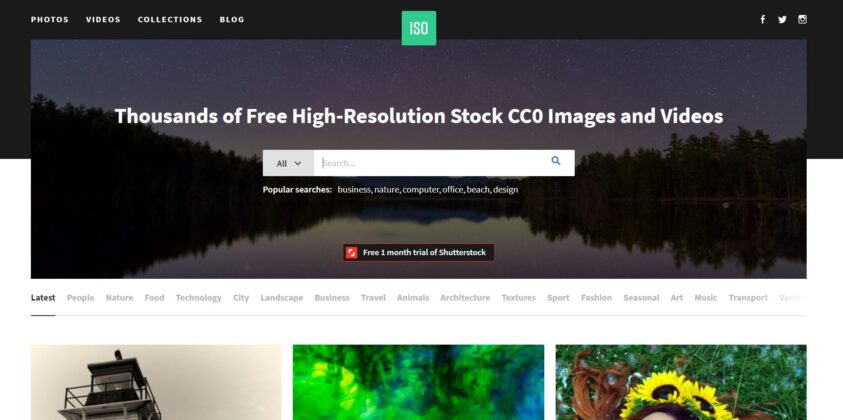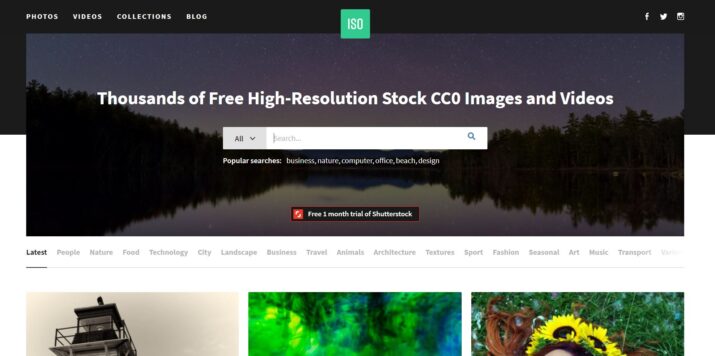 Photo: isorepublic.com
Are you searching for classic free stock photos for your work? The ISO REPUBLIC is your go-to site. The stock photography site offers quality images actively. You will get different collections of great images for commercial or personal use.
15. Morguefile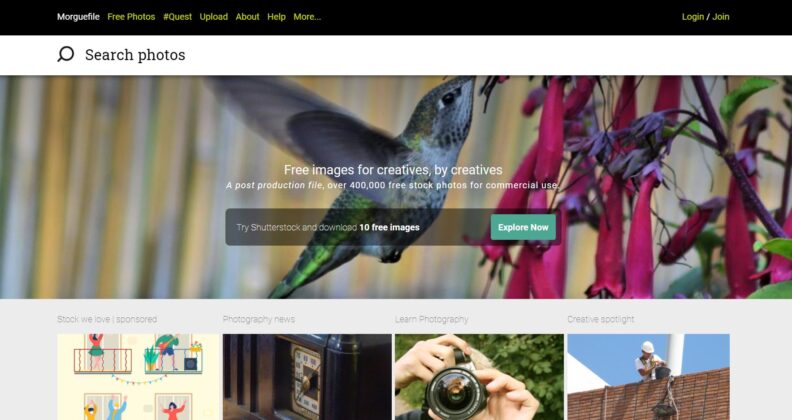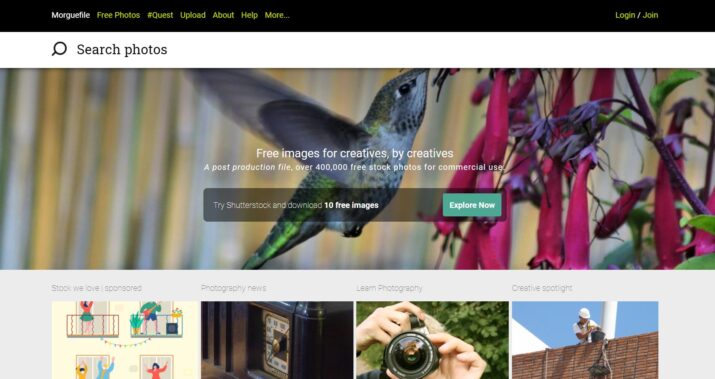 Photo: morguefile.com
Morguefile is that site where you get absolute everything, even things as mundane as images of how to start working on a farm. It boasts pictures of random objects and people, something like a mother sharing how she is bathing her kid online.
You will find pictures of different media illustrations of almost everything you are looking for. Its drawback is that it is not as organized as popular sites, like Pexels and Unsplash.
16. Rawpixel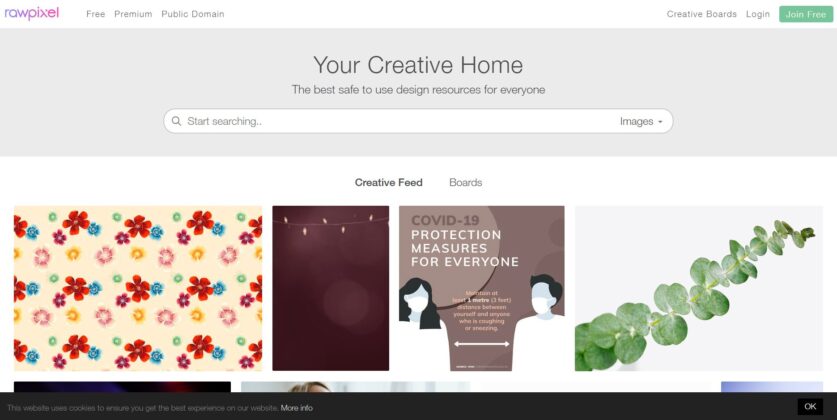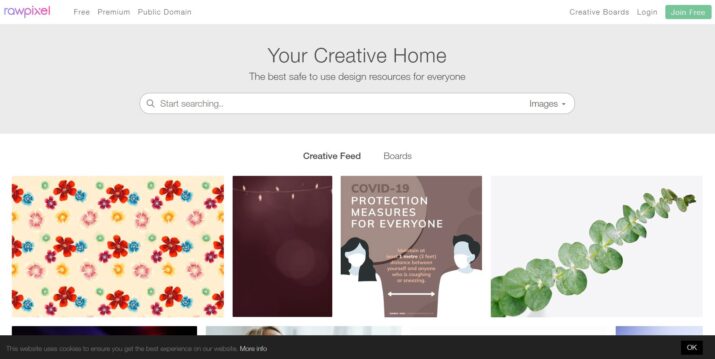 Photo: rawpixel.com
Besides having an enormous collection of stock images that are popular and unique, they boast of having a significant number of diverse photos. It is safe to say they have the highest number of pictures dedicated to the public domain or fall out of copyright legislation in 2021. So, it is entirely safe to use any image seen on this site for commercial or personal use.
17. Foodiesfeed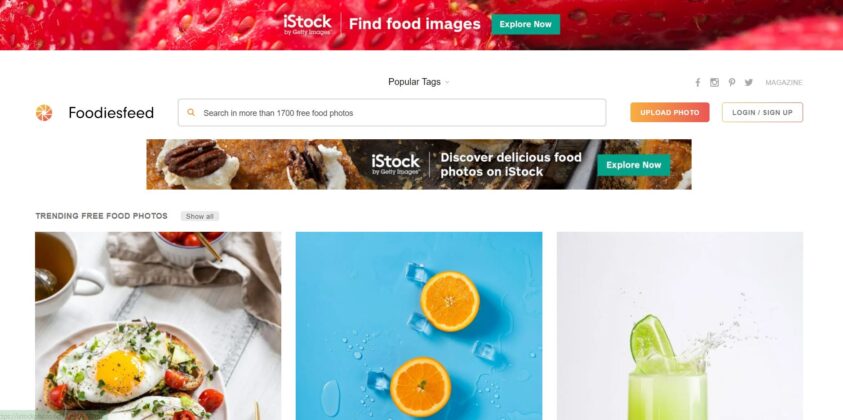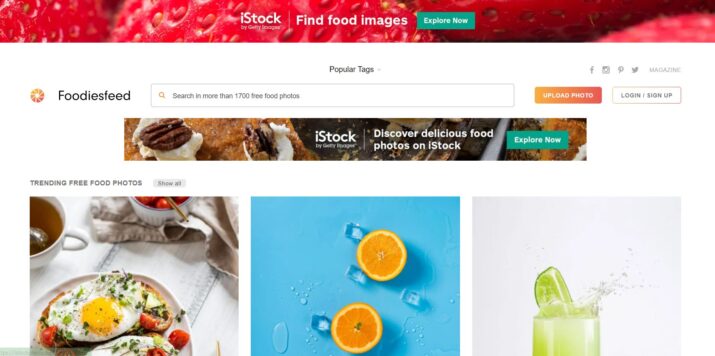 Photo: foodiesfeed.com
It is a site mainly created to showcase almost every kind of food. It is the most popular royalty-free site that gives you different types of free stock images on food. They offer photos of any food. In case you want to open a commercial food outlet and are looking for images to display, a search through the over 2000 photos on this site gets the problem solved quickly.
18. Kaboompics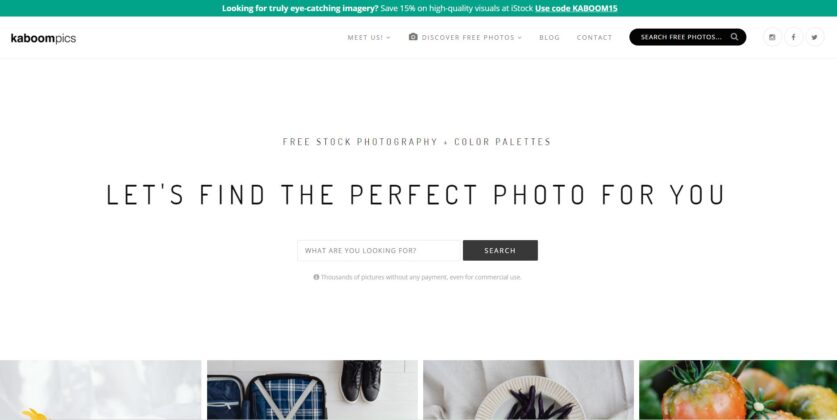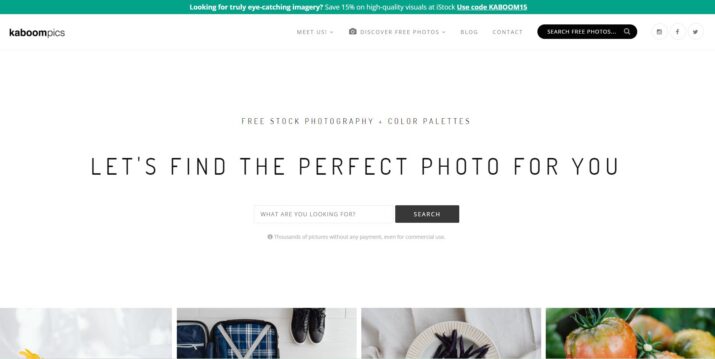 Photo: kaboompics.com
Kaboompics is a free stock photos site owned by a talented photographer/entrepreneur – Karolina Grabowska. It has an extensive and standard library of images sorted systematically for download. That's not all; its stock photo license makes personal or commercial use permissible without referencing. However, it may be attributed if you feel like it.
19. Life of Pix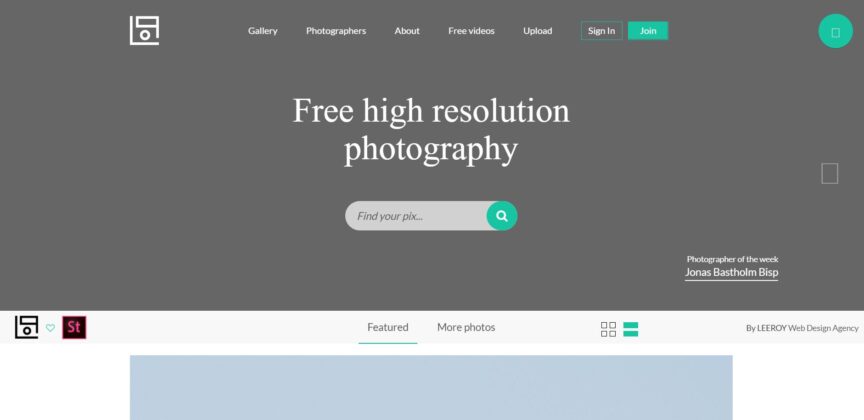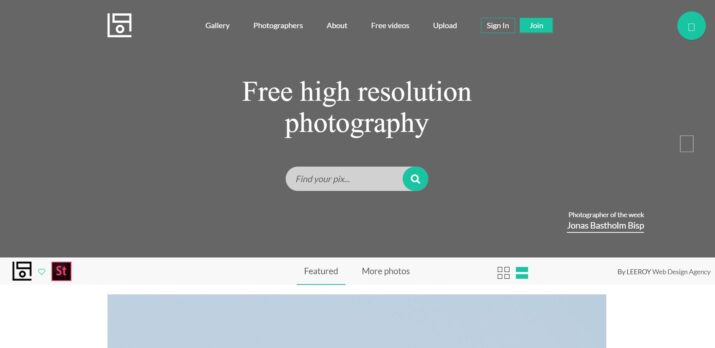 Photo: lifeofpix.com
Created by LEEROY creative Agency, a life of pix is home to thousands of high-resolution stock photos for download. It has various images of things and everyday events like food, architecture, and basic tools. An average of 10 free photos is added every week.
Distributors of the photos get some restrictions, but copyright-free images are available for commercial use.
20. New Old Stock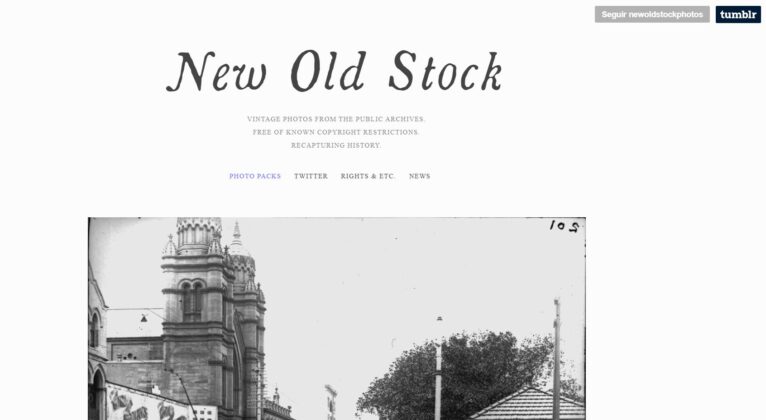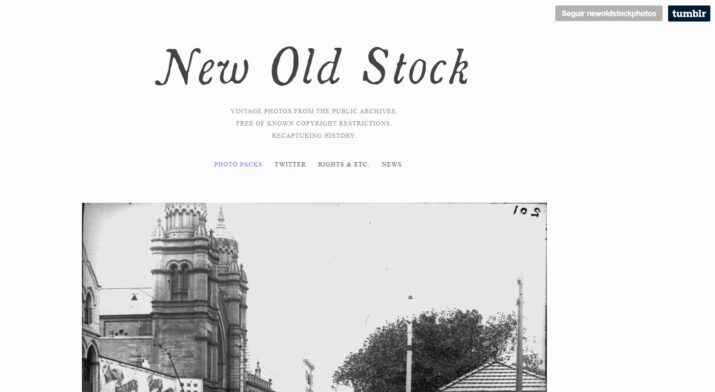 Photo: nos.twnsnd.co
Remember those times when you need to search for old free photos? The good news is you're covered with New Old Stock. Even though the site seldom adds new photos, which is understandable considering their photo niche, it remains the best free stock photos site to get old vintage images from. It comprises photos of almost old everything you can think of. This may be an image of a company in the 1940s or a washed bridge in the 1950s, etc.
21. Freerange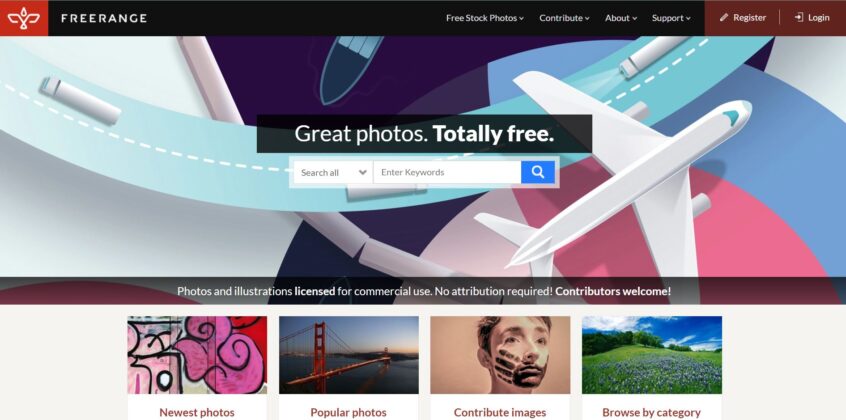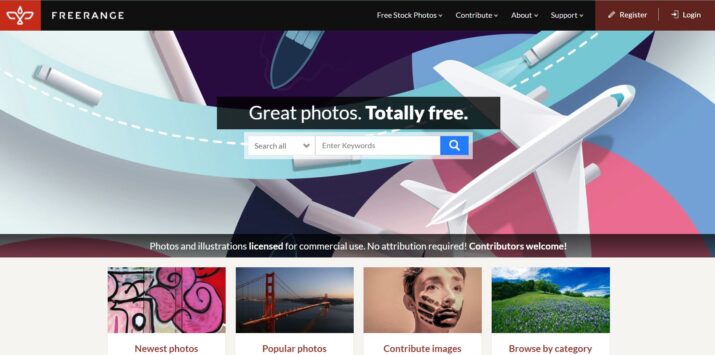 Photo: freerangestock.com
Freerange is a royalty-free image site with a standard and voluminous library of stock photos available for download. Just as its name implies, it doesn't have a rigid collection, and it consists of an image taken from a different environment or location. It covers wide ranges like animals, science, or old collection photos.
22. Adobe Stock Free Collection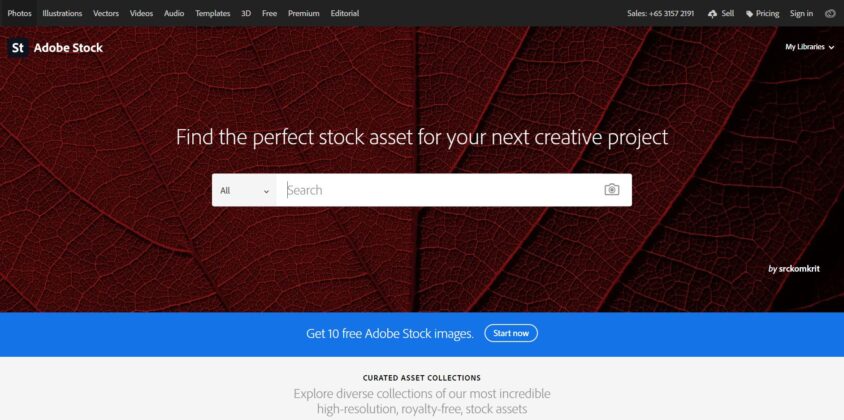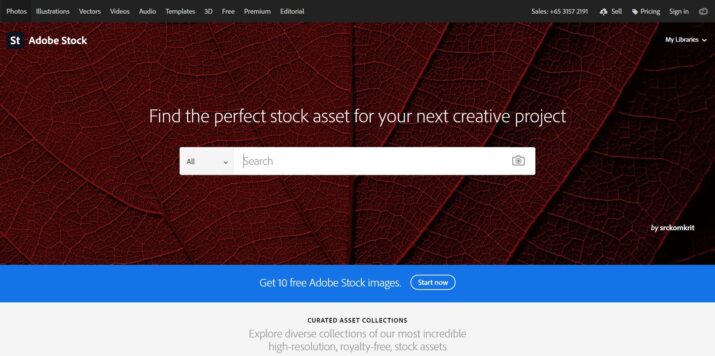 Photo: stock.adobe.com
Adobe stock is widely regarded for its quality stock photos and its costly price tag. Many do not know it offers a wide range of free stock images and videos too. The search function is great as it shows trending images like animals, flowers, and other unique items.
When working on your next personal or commercial project, start your search with their collections of free illustrations and stock images you will find amazing. Although you have to create a free Adobe account before you can download any free image from the site.
23. Skitterphoto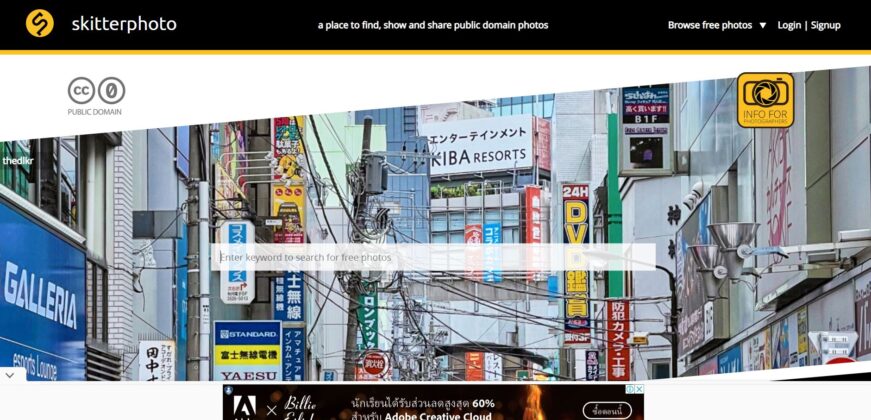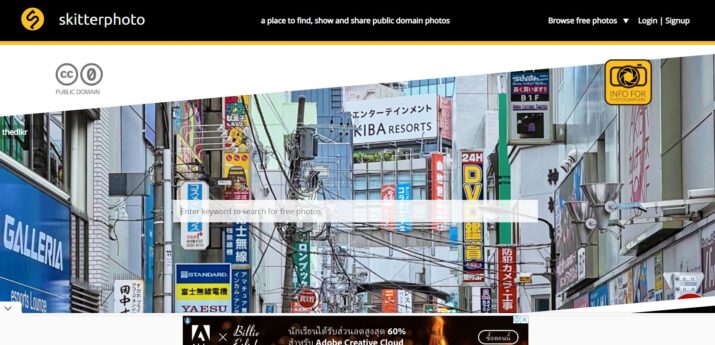 Photo: skitterphoto.com
Skitterphoto is one of the leading free stock photos in 2021; it offers a wide range of diverse free stock images comprising fruits, animals, and other natural images.
Skitterphoto's owner offers authentic images, which makes the site ideal whenever your company needs an image. All images are released under creative commons (CCO) licensing.
24. Im Free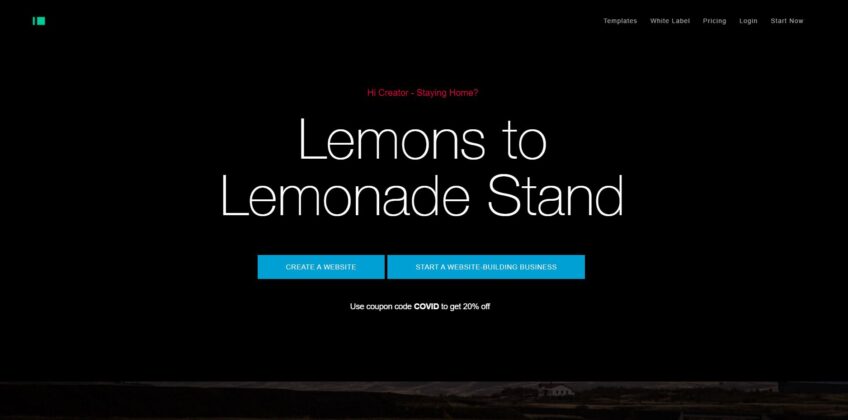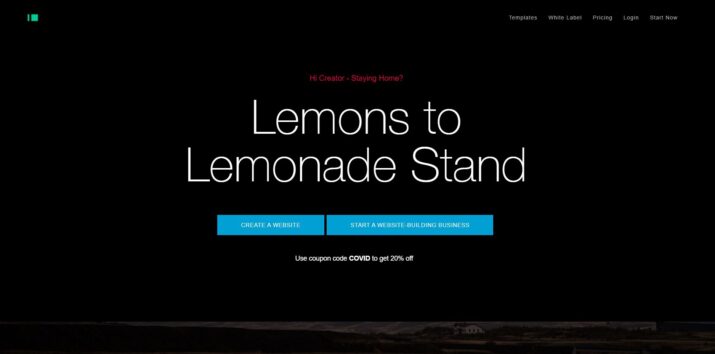 Photo: imcreator.com
Im Free does not only offer royalty-free photos; they also specialize in giving free web icons and templates. They have hundreds of stock images in different categories expertly curated for personal use. You may join them virtually for signals.
25. Picography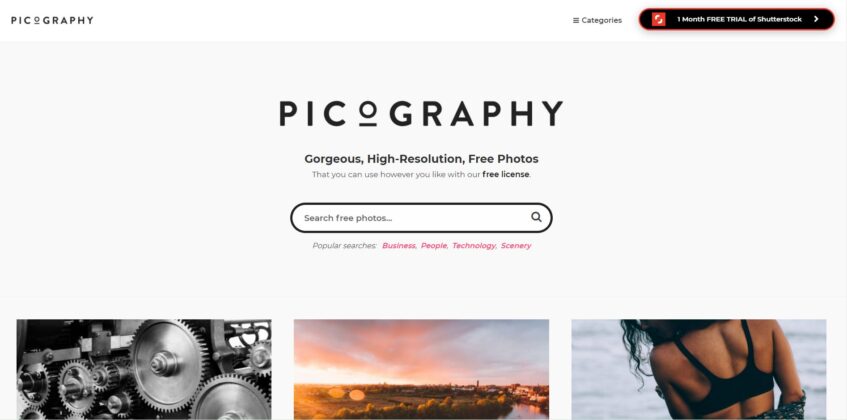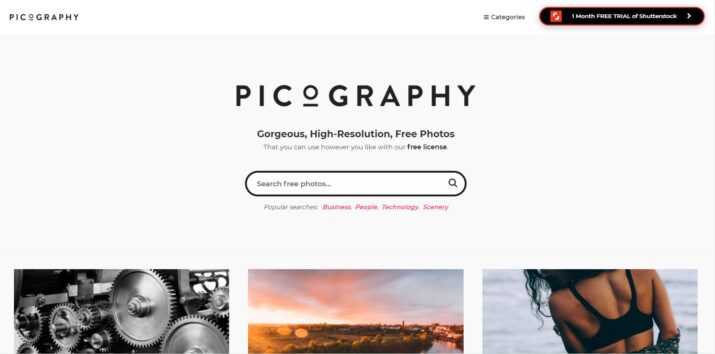 Photo: picography.co
Picography is a marvelous stock photo site for creators looking for organized high-resolution images with a free license you can use as you deem fit. The media is well arranged and displays popular searches to sensitize the user of trending photos.
26. Getty Images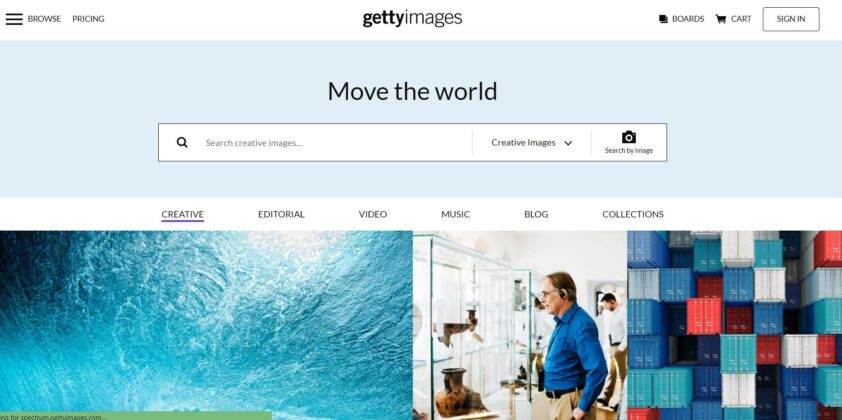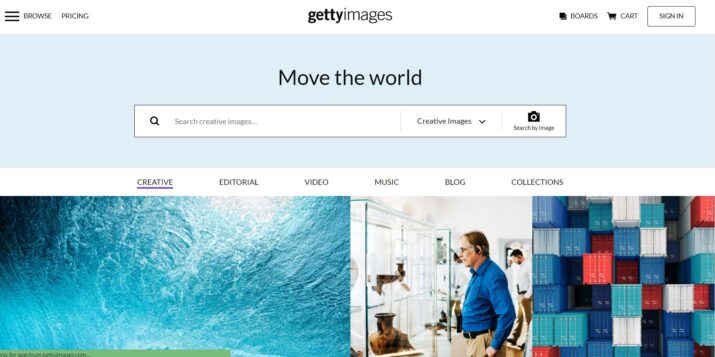 Photo: gettyimages.com
Getty images are widely known as suppliers of videos, editorial photography, music from libraries that boast hundreds of million assets. They are more tilted towards creative professionals and corporations in media and advertisement.
The issue here is that most stock photos are not free. You need to pay before you can be licensed to use it. However, some images are free with Getty's Embedded Feature, which can only be used for non-commercial use. The drawback is that the free images are watermarked.
27. Freepik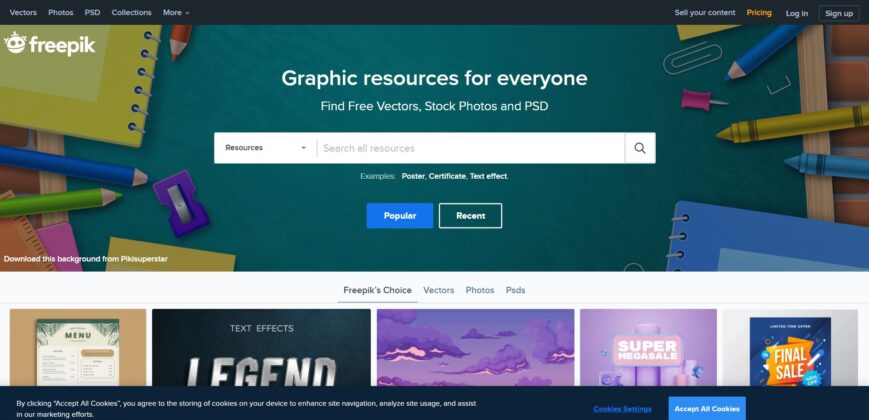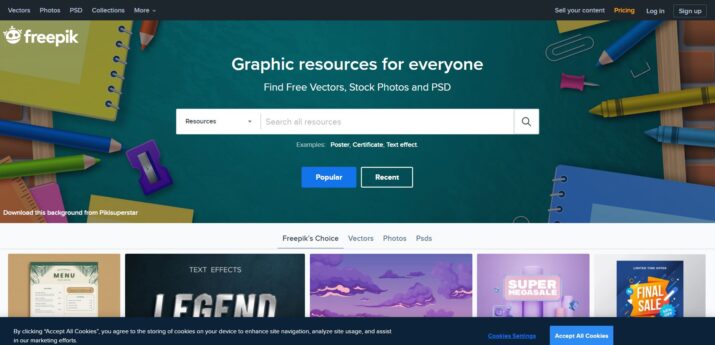 Photo: freepik.com
With over four million assets, Freepik boasts a superb free stock image site for a developer looking for glamorous stock pictures that are raw, editable, and ready to be downloaded.
However, it is required that you attribute these images to Freepik's stock when used for personal or commercial purposes.
28. Realistic Shots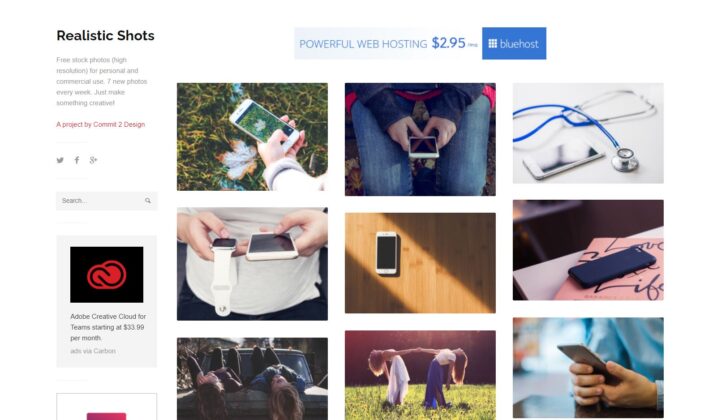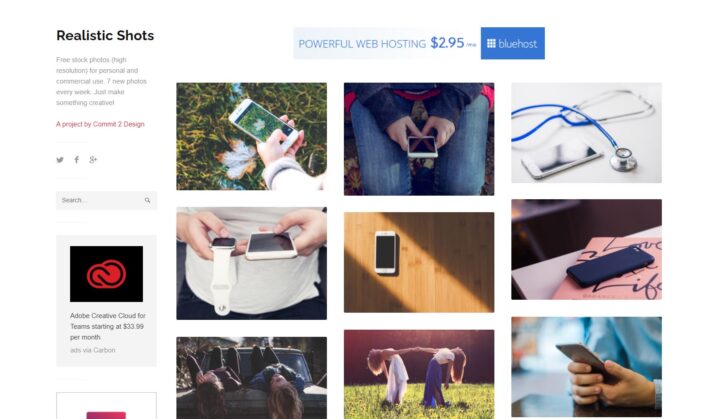 Photo: realisticshots.com
Realistic shots offer high resolution and completely free stock photos licensed under CCO. Seven new images are uploaded every week to keep it creative; registered members are the first to receive the images before the public. It, however, has a small library.
29. Splitshire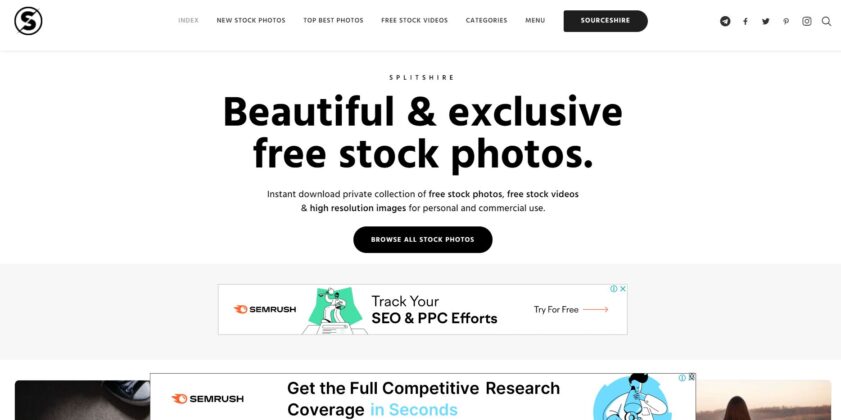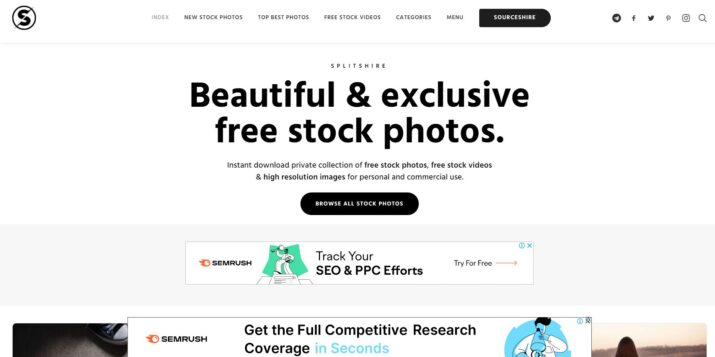 Photo: splitshire.com
Splitshire offers the avenue to download quality resolution free stock images without much hassle. It is a well-organized free stock photo site with 336 followers and few thousand stock images. It sometimes hosts picture challenges where the photographer with the best shot image is given a prize.
30. The Gender Spectrum Collection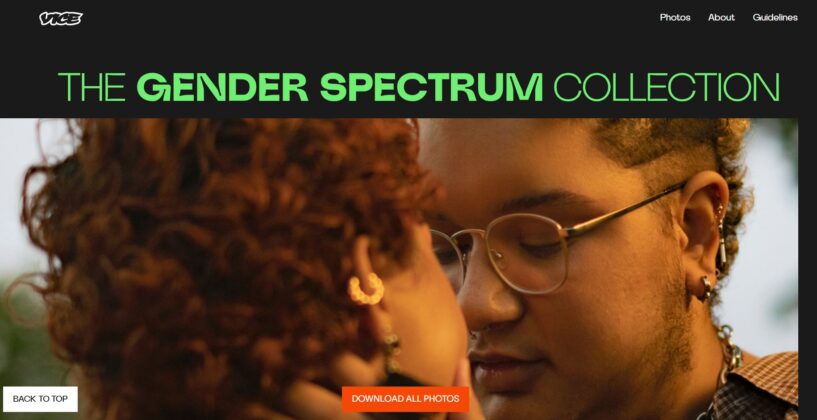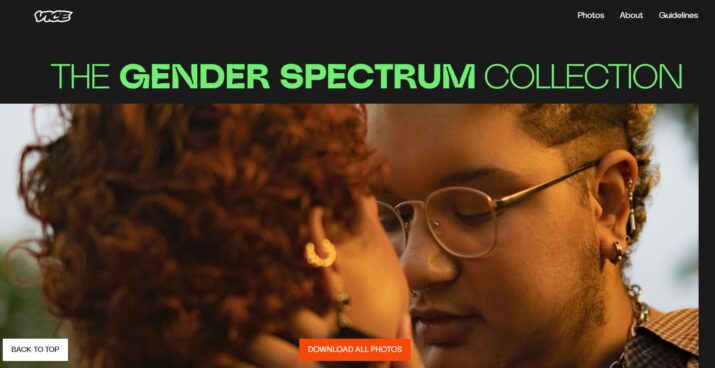 Photo: genderspectrum.vice.com
It is a distinct free stock photo site where you will find creative commons licensed free stock photos of genders in all forms that are well represented. Images of non-binary and gender-diverse models are made available for personal or commercial use.
31. Snapwire Snaps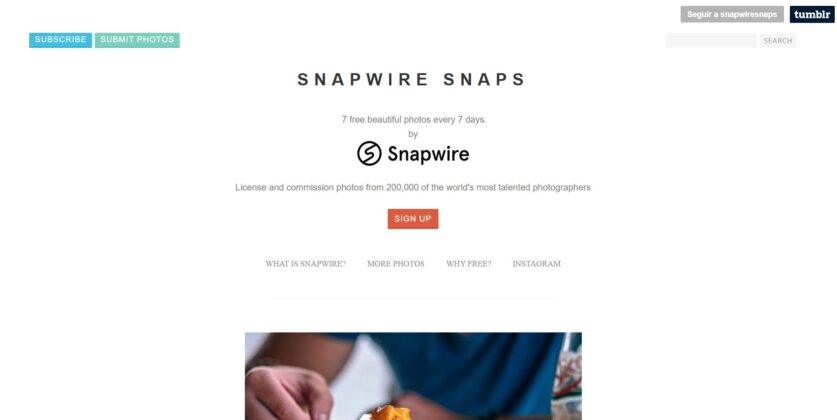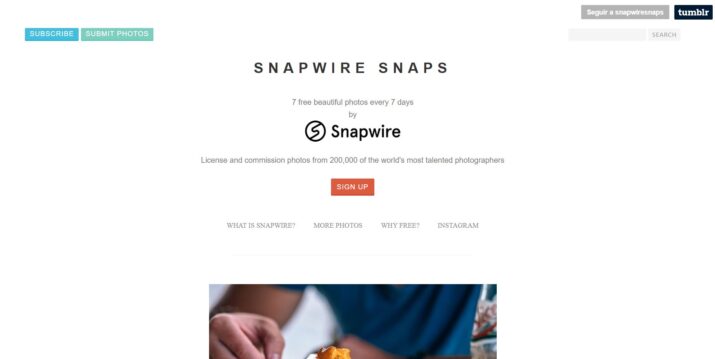 Photo: snapwiresnaps.tumblr.com
It is another great free stock site where seven new images are uploaded at the start of every new week. You wouldn't find many stock images on this site, but they have beautiful and well-executed pictures.
Final Thoughts
The sites mentioned above are a collection of the best free stock sites you can find online when looking for premium images. Only a few of them require you to become a member before getting optimal service.
You will find around a billion different photos on them when it is time for you to build your personal or commercial brands. Most of the site has trending 2021 images if you need to find a recently updated image.