What Guys Like In Girls (31 Qualities You Must Not Miss!)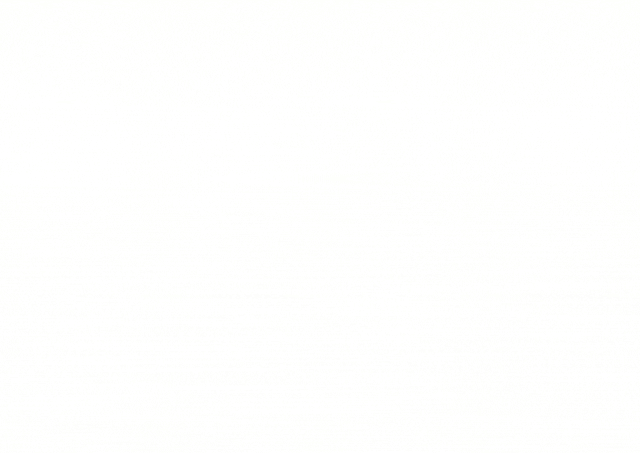 Attraction, a word that can be used for many things. But today we will mainly discuss the universal attraction between guys and girls.
What trait is attractive to guys?
What kind of traits do they prefer in a woman?
What is that one thing which lights up the spark that makes you head over heels?
What are the reasons men fall in love with women?
And on and on and on… It's a never-ending cycle of questions when we decide to go on the venture of getting a girl that we like or love. But the question remains, why do we fall in love in the first place?
It has to do with differences in personalities. Everyone is unique to each other, both guys and girls have a different way of thinking thus making them liking different things in each other.
But I am not here to make you worry more. Instead, I am here to enlighten you and give you the information that you need to know about what guys like in girls.
Do read my post till the end to have a better idea. Sit tight, relax and enjoy a good read.
👩 Girlfriend material? Know these 16 Qualities of what guys like in girls! 👩
A long-term relationship requires many things, not just physical attraction. It's not something we should do just because society wants us to be.
People get into relationships thinking it will last all their life, which is basically what everyone needs But how do we know that our partner really is THE ONE?
Every guy needs a girl by his side that has the traits he seeks in a girlfriend. And today I am here to discuss with you the best traits that will help you guys find true love in your life. So let's get started.
1. Sense Of Humor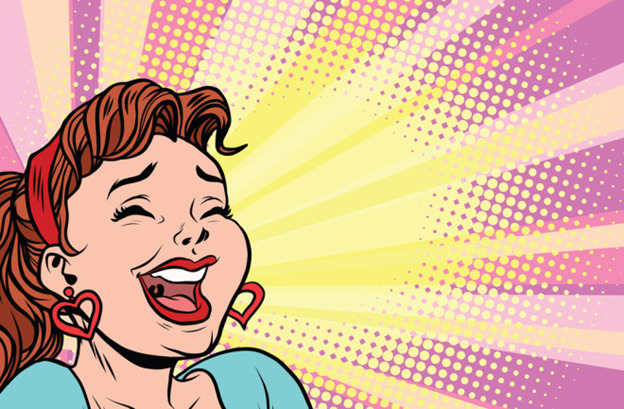 Every guy loves a girl who has that funny side in her personality. Who likes to joke around, make the mood mellow and fun. Who doesn't like laughing right?
Finding a girl who can make you laugh is really nice and fun.
She will make you feel better and let you enjoy your time with her. Find her soon!
2. Playfulness
Always being serious is not really what a guy needs or wants in a girl. Guys love girls who can relax and behave carefreely and play around just.
Forgetting the world and just being lost in the moment of pleasant joy and cute things. Enjoy the time she is spending with her friends, boyfriend, and family.
It will help guys relax much more and the relationship will proceed in a positive direction
3. Intelligence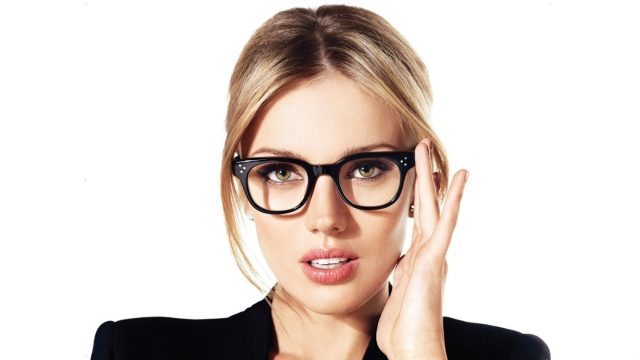 She can help you with critical decisions or give you her insight about certain things that matters to you the most.
She will be thoughtful and mindful about how you feel and what exactly will make a relationship better.
Imagine all the " What If " conversations and logical discussions that you can have with your woman.
It's attractive, isn't it?
4. Cooking Skills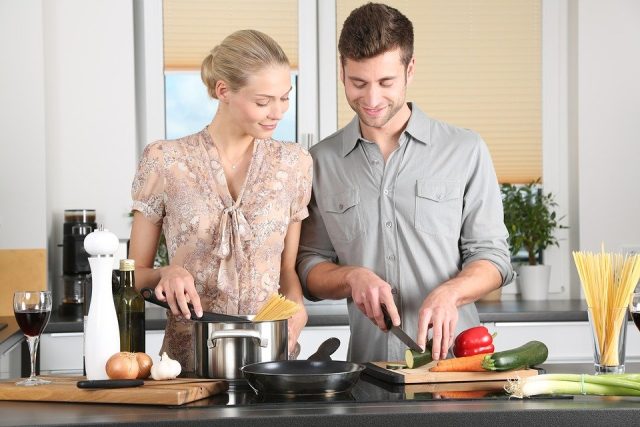 How can I not include the quality that has the easiest way to men's hearts? It's FOOD!
It's the quality that every guy seeks in a girl. Every guy loves a girl who can cook.
Imagine having different dishes in each meal. All those cuisines that you want to taste, she can make.
It's like having a buffet of a lifetime!
5. Patience
Impatience often leads to loss, anger, and regrets. And that's exactly what we don't need in life
Men already go through enough stress in their lives, that's why they seek girls who are patient with them. Patience is something that can give you resolve about your relationship and that is just beautiful.
A strong resolve means a strong and healthy relationship. Therefore it's a supreme quality that a guy wants in a girl. Patience makes us better humans, matures us, and gives us time to make decisions properly.
6. Kindness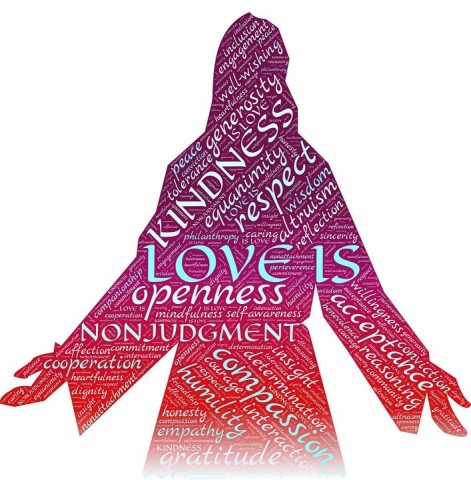 Kindness goes a long way. A simple sentence with greater meaning
A kind girl supports her guy. She takes care of him as no other girl can.
Her full attention is towards him and him only. That's exactly what a guy needs from his girlfriend.
Her undivided and full attention, care, love, and kindness.
7. Independent
A girlfriend who is independent gives guys a sense of peace.
It's a great quality a girl can have because in life all kinds of situations arise.
And a girl who can tackle and face challenges head-on shows the guys that even if they are not around, she will be fine. She can take care of herself.
8. Strength
Being strong is another quality that guys seek in a girl. A strong girl can manage her emotions and can protect the most important thing in her life.
She is fierce and attractive in a way that no one can match.
A strong girl will make a guy strong as well.
| RECOMMENDED DATING SITE | REVIEW | VISIT |
| --- | --- | --- |
| | Top dating site with over 16 million active members. Free to Try! | |
9. Smile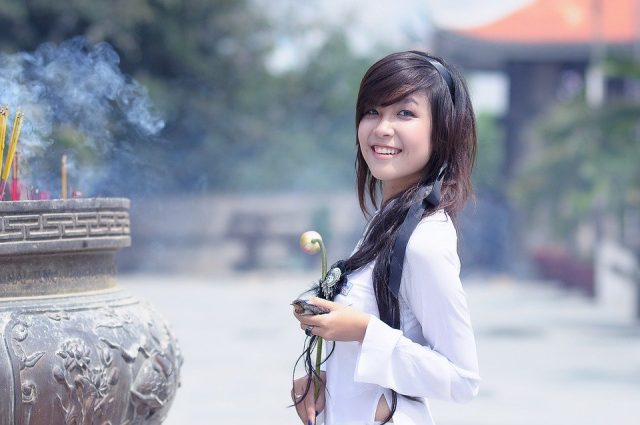 A girl's smile makes men weak. I mean seriously, who doesn't like it when a girl laughs or smiles a lot? In her cute voice that just strum the strings of guys heart. All he thinks about is just that mesmerizing scene of a girl smiling at him.
It's one of the best traits of a girl that makes her girlfriend material. Seeing a girl smile really puts you in a positive mood. Men really love women who can smile brightly.
It's stunning, that's why men just focus and sometimes act clumsy because they are just lost in the moment of her pretty smile.
10. Care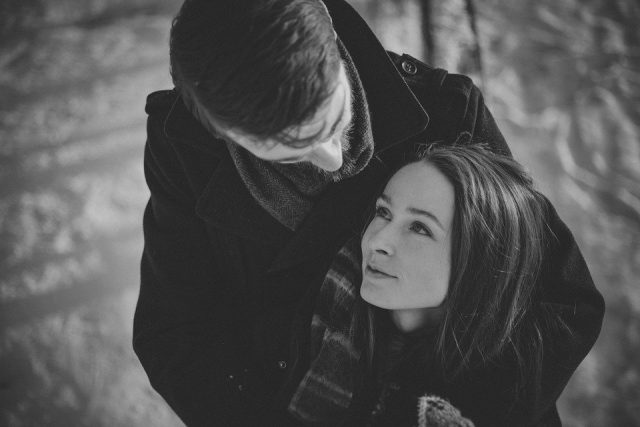 Girls who care a lot are just WOW. They will be clingy and just follow you around and take care of all your needs. Guys like to have such a girlfriend who showers them with all her love.
Many guys have a dream of such a girlfriend. Hope you find one just like that. That's wifey material, my friends.
11. Voice
Guys love women's voices. It's so breathtaking to hear their voice in the low pitch or high pitch.
Just anywhere! Any Type! It makes them attractive and sexy and beautiful.
Guys find it lovely and enjoy listening to her sweet voice.
12. Makeup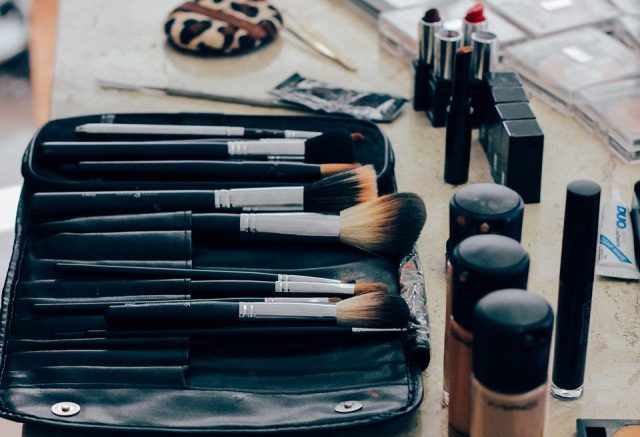 Women often use makeup to make themselves feel even more confident in their beautiful selves.
Men seem to like it as much as women do because it really makes women attractive.
And men are interested in how they will look next time.
It's a fun quality that every woman has and men love that a lot.
13. Shyness
Guys find shyness to be the most attractive part of women.
Things guys really want is the feminine side of women. To see her shy, that's exactly what men like.
Like when she wears a sexy dress and feels shy or when she changes her hair for you to a different color.
Even though she feels shy and may smile but she always wants to know what guys think about her.
14. Listen
Men love it when women can listen. Men want them to listen because they want to know exactly what's going in their minds.
Good communication is something many people want. Every couple needs it to make a relationship stronger and much better.
Man often craves for women who can listen better and can just laugh at every joke they tell. It means she listens well and appreciates the man for his efforts to make her laugh.
15. Clothes
Many people find attractive the type of clothes women wear.
A woman shops a lot, I really do mean a lot. You can find all kinds of clothes in her wardrobe.
But don't get me wrong. It doesn't mean that all women are shopaholics. It just means she is confident in wearing such clothes.
It's a quality that every male dreams about. It's the truth, the male is attracted to a female when he sees the type of clothes the female is wearing. It's nature.
16. Body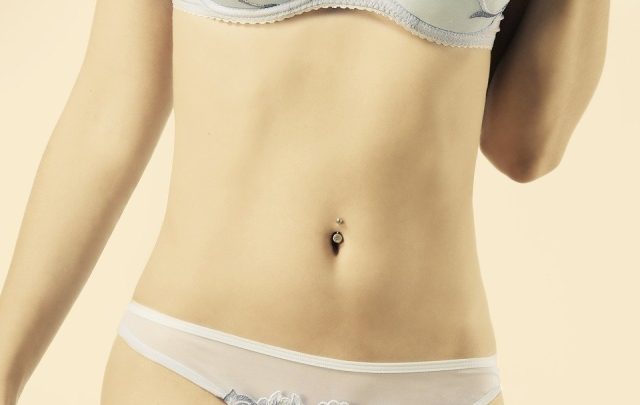 Its common knowledge and biology that a male is attracted to a female that has a sexy body.
Women may have a curvy body, or a slim body, or even a sexy body with everything a man fantasizes about. There are just so many body shapes and sizes!
Most men can share their fantasies with confidence with their partners but some are still afraid to talk about them.
Guys love playing and caressing and feeling the women's bodies when they cuddle. It's super cute!
Nowadays most of the couples who are dating cuddle often to enjoy each other bodies and feel relaxed and think about nothing else but love.
The truth is that guys love women who are playful and don't worry too much. Who show their femininity with pride and appear to be enjoying what she wants and needs. The warmth of men's bodies.
💡 31 Qualities of what guys like in girls 💡
1. Talking Romance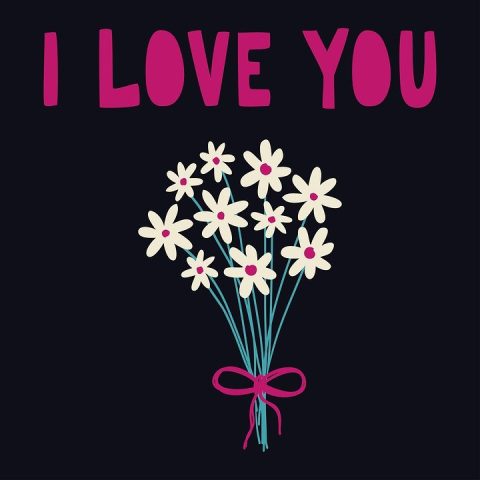 Men really enjoy talking romance with women. And when women can manage and talk the same is just out of this world. Imagine being cheesy to your woman and she replies with the same cheesiness. Just think about it. Isn't that something that you want?
2. Grateful And Appreciative

A person who thinks that he/she should be grateful is very rare these days. Women who are grateful and appreciative make them a person that is liked by everyone in the world. Men are easily attracted to such women and they fall for them so fast, they don't even have time to think! That's how you know that she is a keeper.
3. Inspire and inspired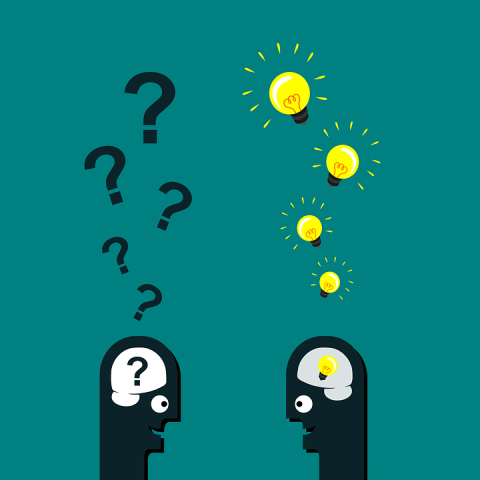 A woman who can teach a man how to build confidence, how to love himself, how to act and speak properly and think about the future that can be obtained through visions and dreams is something extraordinary. Women are mature when they are even so very young and can think far in the future or plan ahead unlike men. Women inspire you to think about endless possibilities that you can achieve by being not afraid and having more focus on things that are more important.
4. Playing Instruments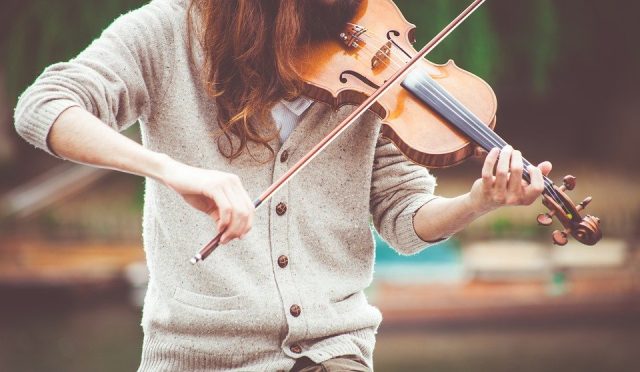 A woman that can play instruments and make music is such a fascinating thing. Everyone loves music all over the world and music is a language that everyone can speak and understand. Men enjoy dating women who can play music. Because they are that much interested in this quality.
5. Creativity
Men like women who are creative. Who can turn ordinary things into extraordinary! Who thinks outside the box and are not afraid of limitless and endless thoughts. Who can speak up their mind and tell you stories that are made in her head, It's beautiful, amazing, and a lovely quality that can make a guy fall in love easily.
6. Believing in You
Men often find themselves lacking confidence. That's not what men want though. What they need is a morale boost, having confidence in themselves and to be a better and healthy person. Men come across as weak when they have no confidence but why worry when your woman can believe in you. It will remove all your fears, make you more confident, make you a better guy and everything will start to seem just like good and normal when your woman says " You got this, I believe in you. I trust you " These are simple yet powerful words.
7. Sexiness that you want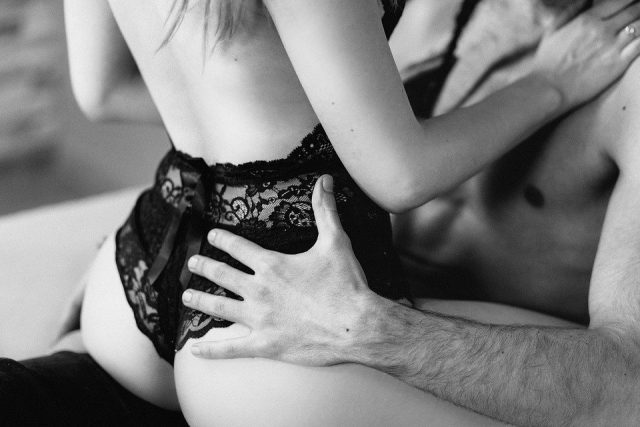 Every man loves sexy women. It's a no-brainer. But men often differentiate on what makes a woman sexy? Every man has a different taste. For example, wearing a naughty dress is what most men really like to see. Or sometimes it's her femininity that is attracting you. Or it can be just her simple laugh or her needy side or like how she is playful when you sweet talk with her. What I mean is, her sexiness can be anything and that anything is something that men want.
8. Forgiving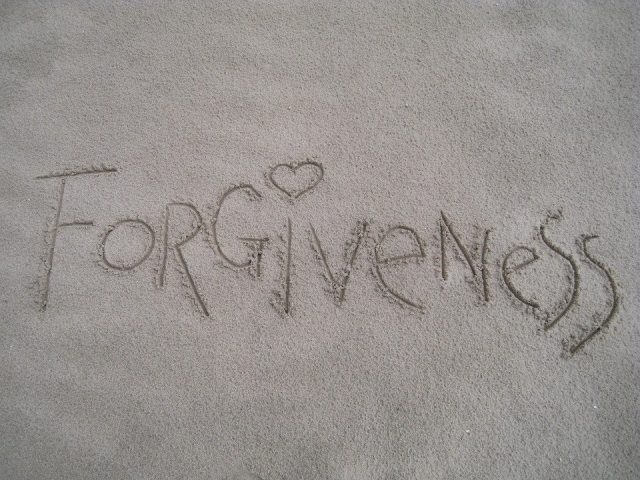 Men or women, all make mistakes. It can be when you started dating or before, it doesn't matter. What matters is to have a big heart that wants to forgive. To be the bigger person, to have some sense about what's at stake here. A man or a woman doesn't matter. WE matter. Us matter. There is no ME in relationships. And having a heart like that in a woman is beyond anyone's imagination.
9. Friendly and Open
Communication is key in every relationship. A woman is your best friend when you are her boyfriend. She is your everyone and everything. It's that simple. She trusts you the most that's why she shares all her secrets and thoughts with you. Her feelings, her friends, her feminine side just about everything. She gives you her soul. And men want that so badly. They want to know more and feel interested and more confident about sharing his mind too. It all makes sense when there is proper communication.
| RECOMMENDED HOOKUP SITE | REVIEW | VISIT |
| --- | --- | --- |
| | #1 hookup site with large member base! In business for 20 years! Free to Try! | |
10. Superman
In life, men may come across as very protective. This is true, a woman likes it when her man can protect her from harm. This kind of thing appears to be loved everywhere nowadays by women. It attracts the attention of the person and women feel more confident having him around. It's a man's instinct and doesn't necessarily mean that he has to be the "Macho Man" all the time. It's just that the man feels good when he can show his protective side. And girls love and want that.
11. Wise
Behind every successful man is a wise woman. A woman knows what type of friends are destroying a man's life, what you think seems to be right is actually wrong, why are you losing focus on important things? They are smart, wise, and know the solutions most of the time.
12. Proud of you
A woman is proud of her man. Imagine her focus is only on you and you alone. I want that too don't you? Showing a man that you are proud of him makes him more confident in his life, he is more invested in you instead of his friends, he seems to have a craving for your words of motivation. In life, there may be no next time anymore. So having traits like these may make a man happy, joyful, and feel better.
13. Honesty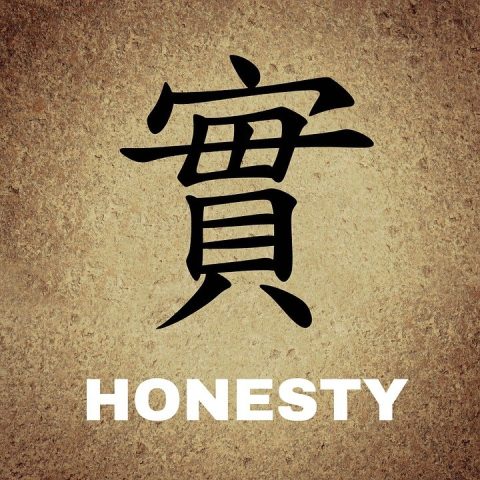 Being truthful, honest, and not out of line is something we first think about when dating someone. There is always a line that doesn't have to be crossed, a rule that is never meant to be broken, and what is that rule? Trust. Honesty is something a man wants from a woman. If he is not confident about having you, is it really going to be a good relationship in the future? So, be honest, not out of line, and want the same honesty from the man.
14. You are not insecure
Guys really don't like a woman who feels insecure a lot. They love a woman who is confident in her skin, her looks, and doesn't escalate things because of jealousy, and feels good about herself.
15. Respect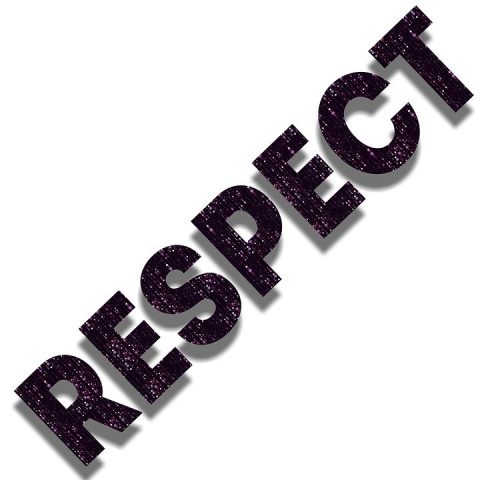 Everyone wants to be respected in their life. Self-respect is also something that could change many things around you. Finding a girl who doesn't disrespect you, who doesn't make you feel bad about yourself, who doesn't ignore or make fun of your decisions or mistakes, that's something guys want from a woman. It takes a lot to know a man and it takes a lot to know a woman too.
16. She knows Family comes first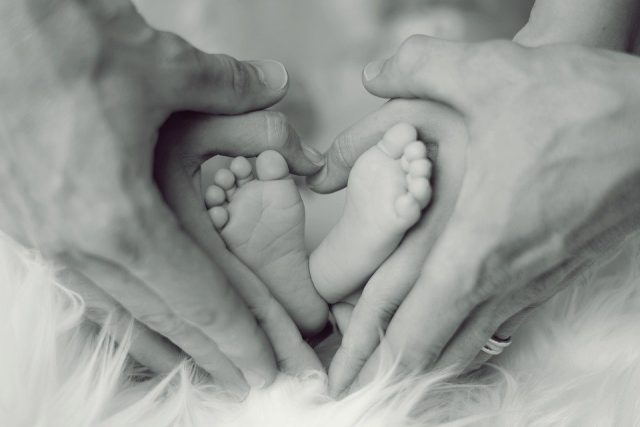 Friends and family are part of our daily life. Knowing and having a person who wants the best for you and your friends and family is amazing. A woman who make effort to understand and love your family as much as you do is really extraordinary. A man is always looking for a woman who could accept and could cope with her surroundings.
👁 Do you wanna know the Secrets For You To Have the Relationship of Your Dreams? Read to know more here!
17. The Ponytail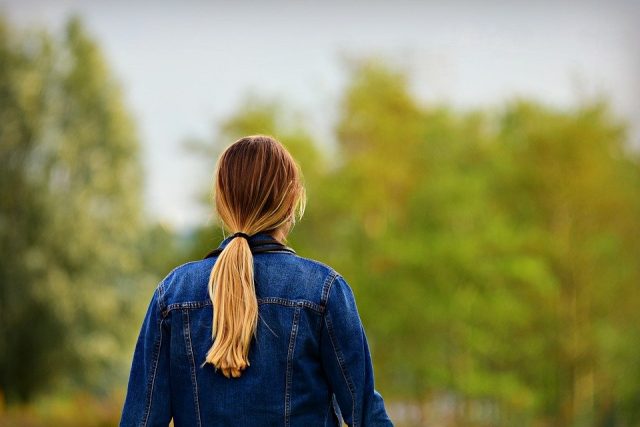 There are many features in a woman that could make a man fall in love easily. It can be her sparkling eyes, her beautiful face, or juicy lips, or sharp nose, or her hair. Men love women's hair a lot! With all the different styles of hair out there that men seem to want. It's easy for women to attract men with that like when they wear a pony in their hair and make a ponytail. That's just something that men cannot resist, they become needy on spot!
18. She's loyal
Ask yourself this, would you like to be betrayed? of course not! The same goes for you, to not betray your partner. Nobody wants that because it hurts too much when you know your partner is cheating on you or when they hurt you deliberately by making you jealous. Men only want loyalty, they want your utmost trust that he is the only one. They are afraid to lose you!
19. Needy
Some men seem to find a needy girl more attractive than others. I am not saying like needy is not hot or frowned upon but sometimes it can be a little too much to handle. Let's say you have a date with your woman and she is like touching you everywhere and behaving like a child or teenager or just in the mood for playing around a bit. And she just can't take her eyes off you and just want you for all her time. Isn't that the most common fantasy of boys coming true? Some men really love needy women a lot!
20. Remember Days
Time, date, days, calendar, years, months, anniversaries, meetings, appointments, and just all those things are too hard to keep track of. For men I mean, women have this superpower of knowing the date of even the first time you said something silly and unimportant. That's right, but men often show that they don't like that. But in reality, they do! So keep telling them about the date he was born, or the date you were married, or the date he did something silly.
21. Self Care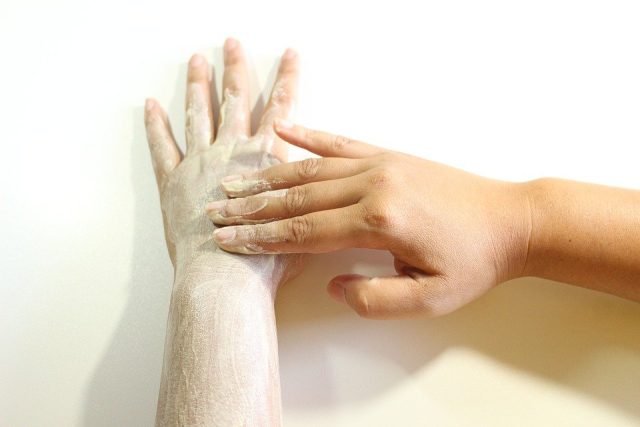 Someone who does self-care, and does body scrubs and face masks, cuts her hair because that's how her boyfriend wants it is too special for them. It comes off as attractive, cute, and adorable.
22. Nice Smell!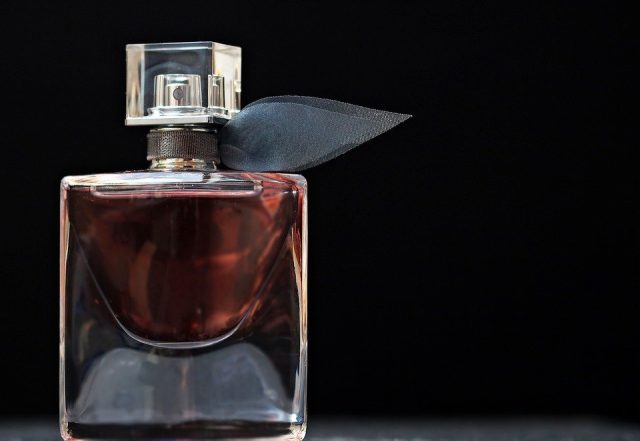 A guy likes the scent of a good perfume. If you have a nice perfume, just put it on you and see how it makes the guy fall in love in seconds! It also gives them a chance to have a conversation with you because they want to talk with you and break the ice. So smell nice and good and let them approach you with confidence.
23. Be Unique
A note to self, "always be unique" appear to be different than common people. That's what piques a guy's interest in women. Simply be yourself, don't pretend who you are not. Everyone is unique in their own way, and you are also very special.
24. Wife Material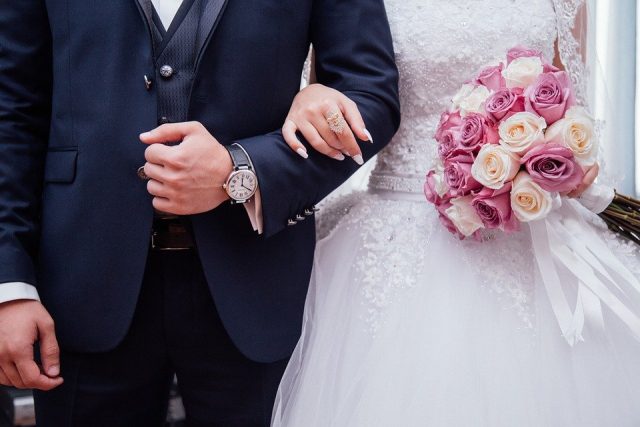 For a secure future, a man seeks a woman for a relationship so he can make her his wife. To make her his forever and ever. And if you show him that you are the wife material then it's just a smooth ride towards an epic journey. Mutual understandings, interests, like-minded thoughts, and future plans that are similar are the cornerstones of a happy marriage. The rest we have discussed already so be that wifey material to win a guy's heart.
25. The Teasing's
Guys love to tease women when they are in a relationship or occasionally talking with them. A harmless tease can spark and ignite that fire in both your hearts so don't be shy if you have something funny or clumsy to say about guys. They love it as much as you.
26. Adventure is out there!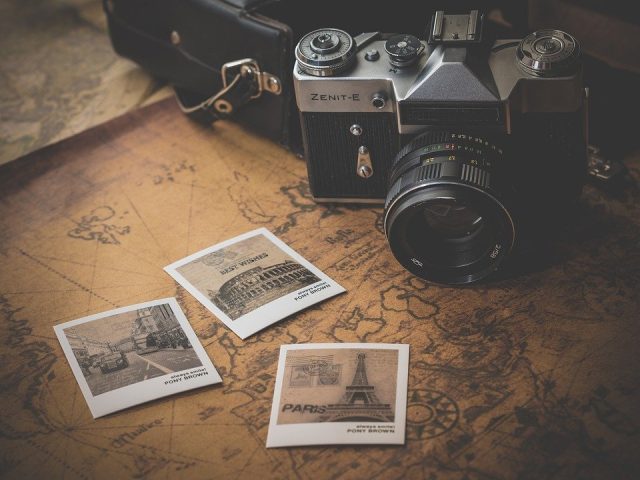 Every day with the right person is a new exciting adventure. It simply means to have fun even if you are doing the boring chores or going outside for a walk or find something interesting on the internet like funny memes. You will be so busy and happy with the time that you are spending that all your worries will disappear. You can make a guy feel like that by making everything so interesting.
27. Sharing
A guy loves it when a girl can share everything with him. Whether it be talks or food or the usual silly arguments. They miss the talks when you don't share often so go and share as much as you can. They might say they don't like it but I know when you stop sharing, they will just miss your voice. Sharing is caring, isn't that kind of a point?
28. Being Naughty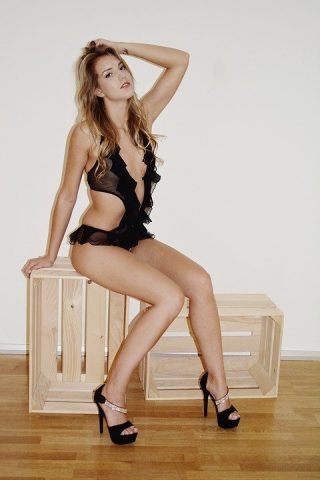 Guys find it super attractive when girls talk naughty with them. Some even get shy but they find it super hot and hey I heard they listen very closely when you say all that naughty stuff. So grabbing attention has never been easy for women.
29. Cuteness Overloaded
Dating a girl who doesn't feel shy showing her cuteness is just Superb! That's what guys think when you do all those cute things. They find it really lovely and are attracted to it. Next time when you are on a date and take a selfie, do make a cute pose and see how they react. Their reaction is cute too.
30. Femininity
Femininity is a part of women's traits and guys are head over heels when you show them that side. Truth is, they appear to be in love with that gentle side of yours. They love when the woman smiles brightly or shows her care and acts playful. Sometimes they just forget everything and focus on only one thing, YOU!
31. Everlasting True Love
The universal quality that every guy wants to find in a woman. An everlasting true love from the deepest depths of a woman's soul. There is a time when only a soulmate will do and that's exactly what everlasting love is. True, unexplainable, and deep.
◄ What do men find most attractive? ►
Men find many things attractive in a female, just how we discussed but finding just the most attractive can be hard to explain. If I was asked what I find the most attractive in a girl? I would say the very core of her soul. Most commonly it's the girl's personality, her charming style, her gorgeousness, elegance, the way she dresses or talks, her attention to you, and her kindness. Her pure heart, full of love, and just everything can be appealing and attractive.
Conclusion:
There are many great traits in females that might attract males towards them. It can be ordinary or extraordinary. It doesn't matter that much. What matters is what is true, pure, and matching with the guy she wants to be. Men can be easily fallen in love with a girl's smile or her charms or even with a simple conversation. So from the article, if you have any of those things that we mentioned, you are good. Don't be shy, don't think too much, don't be afraid, listen to your heart and do what you want to do. I believe there is a soulmate for you waiting.
Do still guys prefer natural beauty?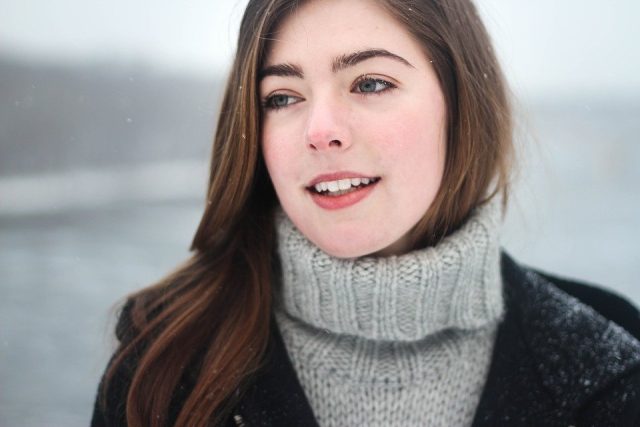 Yes, natural cuteness shows the real you. Even I prefer genuine prettiness more than makeup. They both are fine in their own perspective. Some guys love that more than putting chemicals on a face. They appreciate the effort girls make with homemade remedies and no makeup to glow their skin or take care of their bodies. Genuine is the way to go! For some guys.
💞 Different traits that attract guys 
There are many traits to mention that guys are interested in but mainly they are:
Kindness, love, care, responsible, humorous, playfulness, intelligence, femininity, shyness, boldness, strength, interest, uniqueness, having self-respect, friendly, positive mindset, cuteness, sexiness, sweet-talking, authenticity, trustworthiness, compassion, and support.
💗 Type of girls most guys love 
Most guys love women who are sweet and cute. There are different types of girls and each man has his own preference but mostly they love " The Nerdy Girl ", " The Wifey Material ", " The Cook ", " The Know It All ", " The Feminine ", " The Possessive " and " The Needy " type of girls. Men instantly love it when women are clingy or needy. Or when they are possessive or when he is her only one or when she is super smart.
| RECOMMENDED DATING SITE | REVIEW | VISIT |
| --- | --- | --- |
| | Top dating site with over 16 million active members. Free to Try! | |
Like this Article? Subscribe to Our Feed!
Ruth is a life coach who specialises in finance, relationships and career development. Outside work, she loves writing novels and guides for personal development.