How To Get A Guy To Like You: 20 Sizzling Tips and Strategies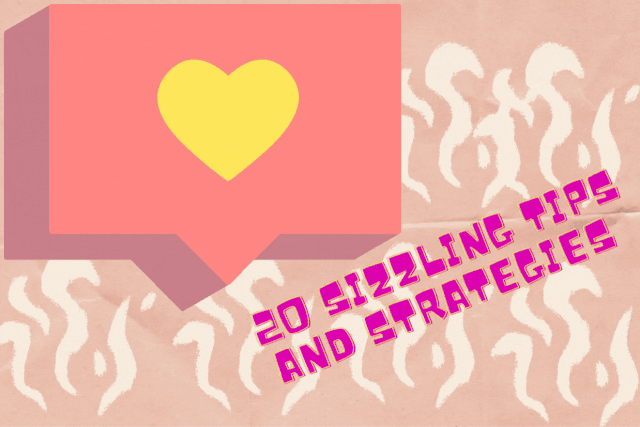 As women, it is always a mystery how to get a guy to like you. It really isn't rocket science as guys are really simple on how they think and process relationships. They like simple things like attention, flirting and spontaneity. All this coupled with some tips and tricks can make him fall over you and keep you on his mind.
Even if you like him and desire him a whole lot, you should still let him work for you. Even though you get a guy to like you, you should not be doing too much to get him but tease and tempt him enough to want to keep pursing you. If you do not keep piquing his interest then he may start taking you for granted. With this said, you can learn a few of the tips and tricks needed to keep the guy chasing you.
☗ 20 tips on how to get a guy to like you ☗
1. Guys love adventurous women
Guys love when their woman is adventurous, it gives them excitement and makes them anticipate what will happen next. A guy likes to be kept on his toes and the more activities you can do with him, the more you will keep him intrigued.
Some examples of this could be:
Heading out to a different city for sightseeing.

Going to the gym together

Going on a date to exciting places
This really just requires you to make an effort to create different experiences to make him feel special. This will get you the guy you want and create the basis of a great relationship. Also, having new experiences together is a great way to enjoy life together and creates a solid basis in a relationship. It also makes dating fun and helps to create a mutual connection.
2. Make him feel good
This is something that is known by women for a long time. All men love to feel good especially when you let him know you like spending time with him. Talk to him, stroke his ego, make eye contact and let him know you are interested.
When you give hints and let him know you want to be more than just a friend, he will love to know you are interested. This is a great tip to allow the right guy to fall for you. It is just how the male psyche is built, to build him up to make him feel confident will allow him to feel comfortable with you and gain you his respect.
Now, it is important that you do not pressure him, let him feel like he is in control while leading him with your hints. There is a delicate balance with this as you do not want him to think you are desperate but you need to give him enough space but enough hints to allow him to contemplate you being his girlfriend.
3. Make eye contact
Eye contact is one the most seductive ways to get him to like you. It can make a guy go crazy when you look him straight in the eyes when you interact and say things to him. It creates a connection that is terribly underrated and makes him feel good when you dedicate all your focus to him.
Eye contact also helps to show him how intense you are. That allows his mind to roam and think about how focused you are on anything you do.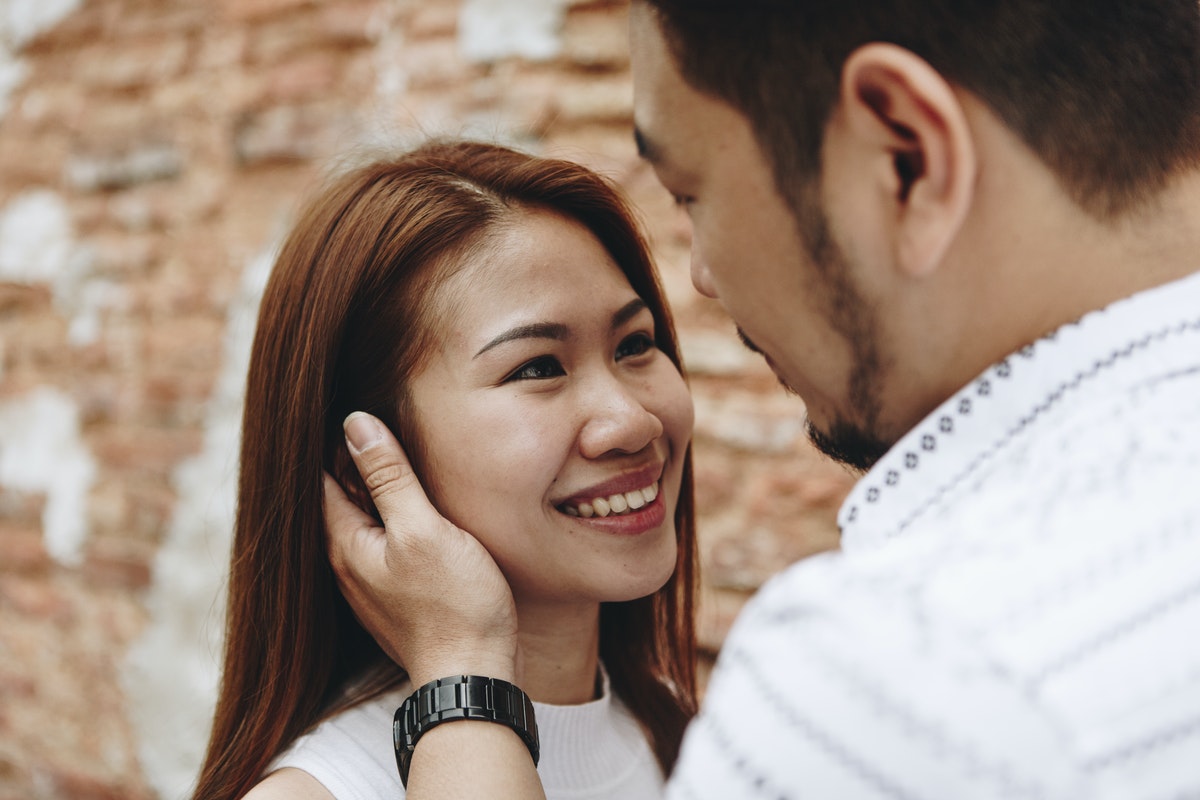 4. Men like physical contact
This is one of the oldest tricks in the book as men love physical touches from a woman. No matter what kind of person you are, you will like when someone physically interacts with you as this creates a connection and in some ways helps to build confidence.
It does not necessarily mean anything sexual, it can be as simple as placing your hand on his shoulder when joking or removing dust from his clothes. Playful touches can initiate feelings and passions letting him know your level of interest.
Touching will enable him to feel comfortable especially when you make it a habit as it can be reassuring to him. This will act as a green light to show him to keep going and encourage him to pursue a relationship with you.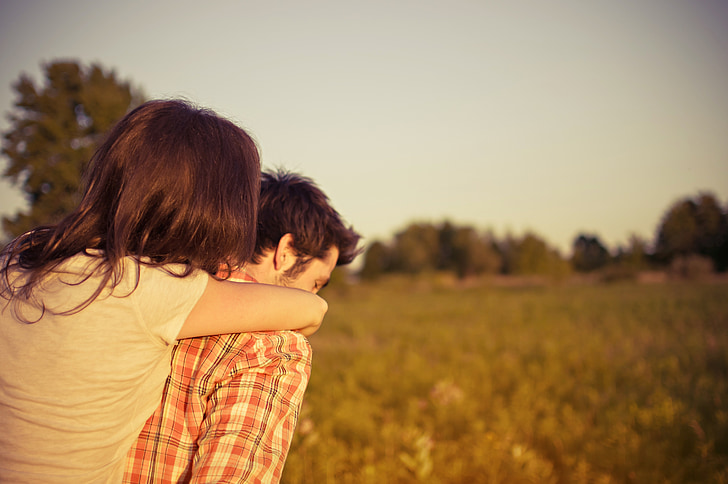 5. Make him want to spend time with you
This is some advice that you are going to want to practice almost daily. A man will want to stay where he is comfortable and feels relaxed. Feelings for both men and women are important, this is what helps to guide our behaviors. Definitely for a man, he is probably going to follow what he feels 9 out 10 times than what he thinks. Let's be honest, to get a guy to like you, he has to feel you first then his mind will catch up.
6. Ask him for help
A man loves to know that you need him in your life. Whether you started as friends then leading to dating, it is a good idea to always play to his ego. His ego can be stroked by you depending on him for things. These things will make him feel confident and boost his interest in you. Maybe, just maybe, you will make him like you more as he sees that you need him around.
If you find something he likes to do and let him know this, his interest and confidence will be heightened once he knows you need him around to do this. Also, when you give him respect and make him feel depended on, this helps him to make him feel like a man.
7. Talk to him
A man loves when you talk to him and me him feel like you respect him and you consider his feelings. Things like talking about the future or just general talk about life or advice will help to boost his confidence. It can even just be a fun conversation and this will help to put a smile on both your faces. Try to make him understand your thought process which helps to build relationships that girls want.
Sometimes relationships can seem hard but it really just requires knowledge of self and your partner so it gives the relationship a sense of direction. If you really like him, keep focused on the person and discuss your passions with them. This enables you to deeply connect and love them and allow them to see you as a real person and allow them to connect and really like you too.
8. Focus on your appearance
Your appearance is something that can boost your confidence. A man will love when his woman takes care of herself and makes her appearance top notch. It also helps to lead him to compliment you and make him proud to call you his girlfriend.
There is nothing else for a man than to see his girlfriend looking appealing and for him to know that you also show interest and want him too. Men find confidence sexy in relationships so for you to know one of the secrets to keeping his interest, you should exploit it!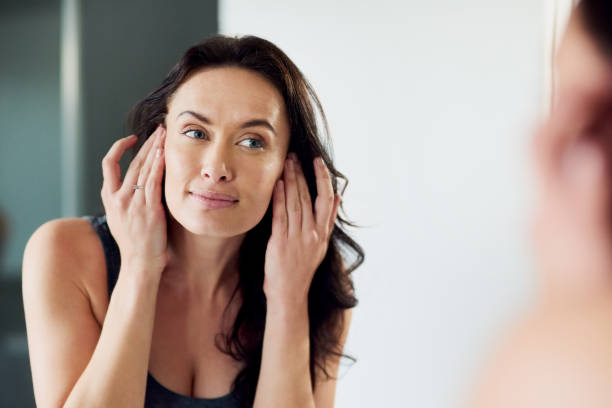 9. Dress-up
You do not have to be a supermodel for you to feel like you are sexy. Clothes can be fun and completed related to your confident state of mind. Whether you aim to date for love or any other related feelings, dressing up will definitely make you feel good.
I am also sure your man will like and respect you for all the effort you put into your appearance. Try to make an effort to look good at all times, when he sees you going out of your way to take care of yourself, this will make him appreciate you
10. Laugh at his jokes
Even if he is not funny, this can make him feel a sense of being special to you. This is one of those things in relationships that make you want to be around each other for assurance. During a conversation, it can definitely make him feel like you want him when you support him and make him feel important to you. Him making you smile will make him walk confidently into a relationship with you.
| RECOMMENDED DATING SITE | REVIEW | VISIT |
| --- | --- | --- |
| | Top dating site with over 16 million active members. Free to Try! | |
11. Blow his mind in bed
Sex is another important part of relationships. Once you know what your partner likes, then you will know how to compliment him and how to put a smile on his face. If you are an amateur in this space, you can do research by watching a video or reading an article on what men like. Men aren't too hard to please in bed, once you are adventurous and open to trying new things you should be able to make things spicy in the bedroom.
12. Show interest in his interests
As humans, we tend to be attracted to persons who have similar interests as we do. Girls can use this to spark conversation and make the guy want to spend time and share his interest with you. Make him want to share and show you what he is interested in. This can create a sense of attraction once you share in different things that help you build friendships and possibly look to the future together.
13. Expose your all to him
Exposing your all don't necessarily have to mean physically but mentally, emotionally, and spiritually. Passions, feelings, talks of the future will make a man feel like you are opening up to him. When you have exposed your all to him, this will make you most vulnerable to show him all that you feel. When you engage in deep conversation, this will definitely add points for you to build your relationships.
Once you feel and express what it is you are thinking, this can make your relationship stronger. Women are also interested in hearing what men feel and to date and love a man is all about reciprocating ideals with the person to make it work.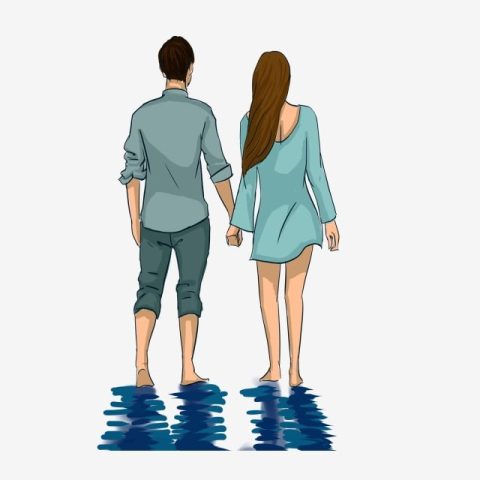 14. Goin depth and be honest
It has been shown that once you are honest with each other this can help to build the relationship and allow you to be confident with each other. It is a great way to ensure you are both on the same page especially when looking forward to the future.
When a girl likes a man she will express herself and her expressions can let him fall for her. Guys love a girl who is confident and someone they can share and seek advice from. Maybe, this could be you?
15. Be honest with your feelings
If you think you love him make him know. Some advice may tell you not to open up to him but as a girl with a guy you like, make sure you express your feelings. This could lead you to get the person you are interested in. As a woman, for some guys vulnerability is attractive.
Want to make him fall for you? Could this work for you? if you are interested in the person, go ahead and let them know you are interested. What could you lose?
16. Test him out
Do little things to test the relationship to see how he will react. Are you dating or are you just friends? Test the waters a little bit to see how he reacts to some things. If you are sad for example, he would want to make you happy if he is genuinely interested. If you lack something, he would want to make you get what you need to be satisfied. Anything a guy likes he would want to improve your life and make sure his woman is good.
17. Leave thoughts with him
When pursuing a relationship, you want to connect on many levels. Talking, dating, and spending time together are good ideas to make the relationship work. Making memories are important and doing special things to compliment each other seems to be a good way to get things going.
It could be as simple as your walk, your talk or even your smile to brighten up his day can make him think of you. The more you know about your partner, the more things you can connect over and make thoughts linger with him.
18. Flirt
A little bit of flirting never hurt anyone, as a matter of fact, it may let him know what you are thinking. Almost any guy loves flirting and this may be an effective way on how to get a guy to like you. Make a guy think about you by saying things that get you to think about him instead of someone else.
| RECOMMENDED HOOKUP SITE | REVIEW | VISIT |
| --- | --- | --- |
| | #1 hookup site with large member base! In business for 20 years! Free to Try! | |
You can even elevate this to sexting which can take your relationship to higher heights. It can allow you both to forget life outside and focus on life and a future with you both.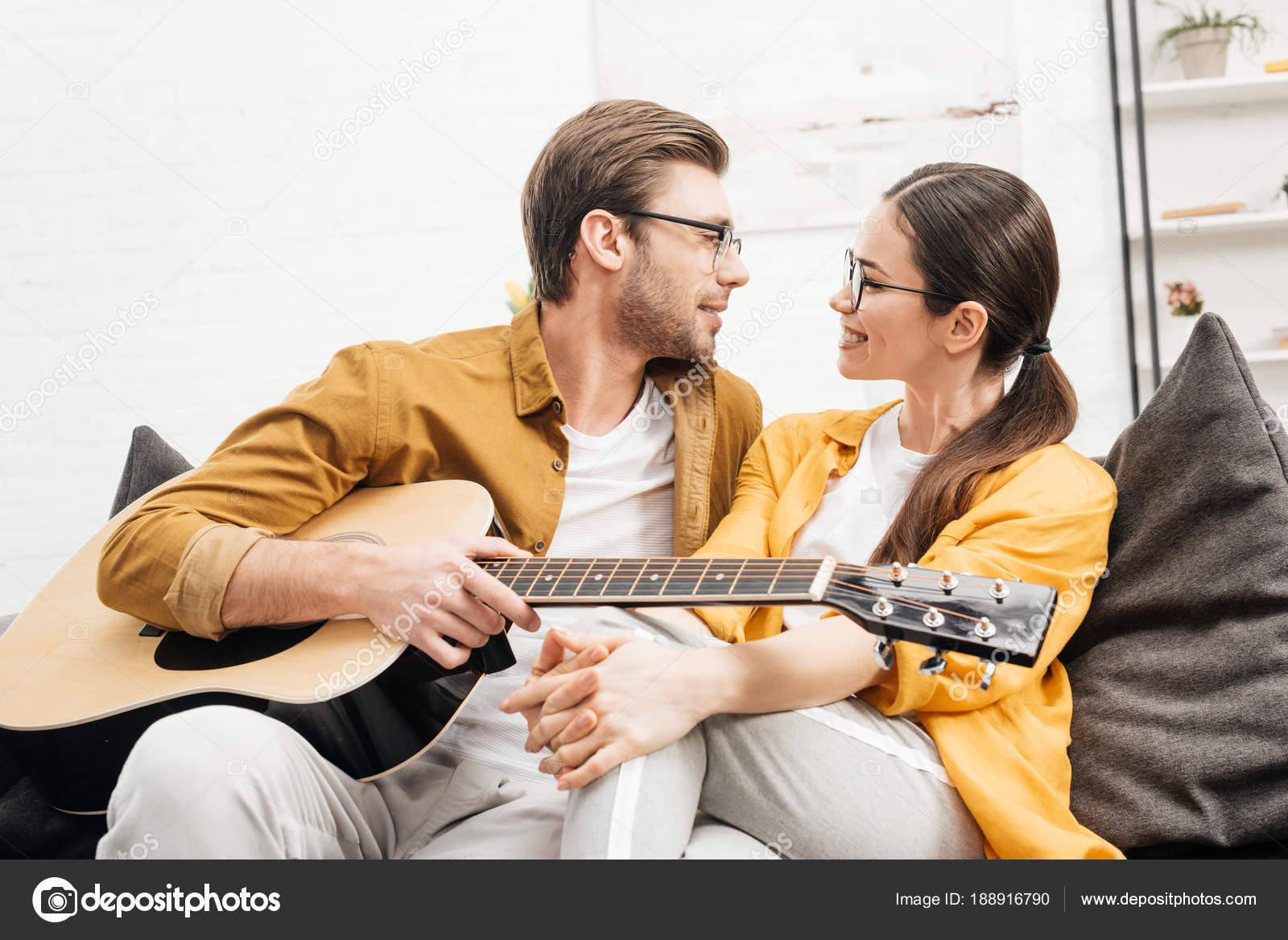 19. Show him how to be the man you like
Another important step in a relationship is to show each other what type of man or woman you want to