PersonalLoans com Reviews: Compare Top Lenders of 2023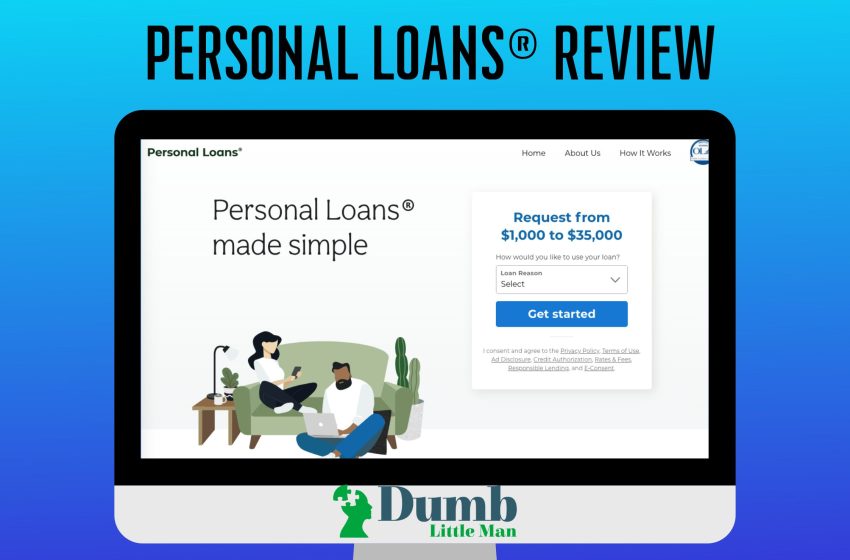 If you've been searching the internet for a while, you've noticed that there aren't many personalloans.com reviews you can find. The lack of personalloans.com reviews might be a deterrent for you if you've been interested in it.
However, we've written this personalloans.com review to help you get to know how this lender differs from different lenders and why it might be the ideal lender network for you.
Lender
Best For
Fee & Credit
More Details

Best In Low APR Loans

APR: 5.99% - 35.99% •

Loan Amount:

$500 - $35,000

• Loan Term: 3 - 72 months
What is Personalloans.com?

Personalloans.com is designed for people with good credit. It is an easier way for people to help people look for personal loans via a third-party lender network. With this, you can ease your way through personal finance without needing to go to any physical, financial institution.
Thanks to this, you can easily get connected to multiple lenders and lending partners. This means that they will get better personal loans with competitive interest rates.
In this personalloans.com review, we will guide you through all the necessary processes you need to go through when applying for a loan request.
What are the Types of Loans Offered by PersonalLoans?
PersonalLoans.com offers three types of loans. These loans are:
Peer-to-peer Loans
Personal Loans
Personal Installment Loans
Peer-to-peer loans
Peer-to-peer lending has the goal to connect borrowers with lenders in a way that they can get the best offers for personal loans and have their own lender loan terms. These types of lending loans are pretty different than bank personal loans as they have a more straightforward application process and more competitive rates.
Personal Loans
Personal loans have monthly payments in the form of installments. You can take loans ranging from $1,000 to $35,000 with a solid interest rate. You can use these loans to pay medical expenses and cover other costs without the need to go to an actual bank.
Personal Installment Loans
These loans are the type of financial products that allow you to take a loan, and you have to pay back the loan in the form of installments. The personal installment loan requires you to pay back the loan amounts in specified monthly payment amounts.
How does PersonalLoans work?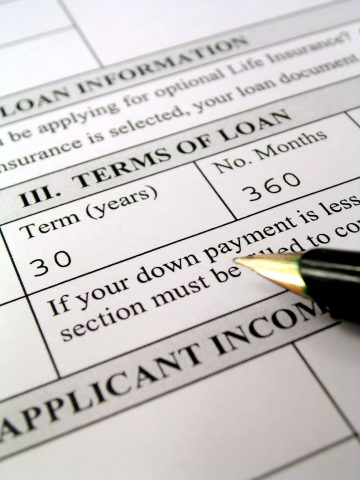 PersoanlLoans.com works relatively simple. The first thing you need to do is submit a request. It has an online form that is the same as any other online form you may find at other lenders.
When you go to their online web portal, they ask you to provide several crucial information. You need to submit your bank account information, phone number, name, military service status, email address, and credit history.
Then you will be asked some information about the personal loan itself. For example, how much loan amounts you need, state ID number, driver's license, and a social security number.
The next step is to receive loan offers from different lenders. Because everything is done online, you generally receive an offer within several minutes. This is because Personalloans.com takes your loan request and puts it through a specially designed algorithm that eases the search to connect borrowers and lenders.
Once you get the ideal offer for yourself, you will receive the loan within the set day. This means that you can get the money quickly and without a hassle.
Click Here to Get Started With Personalloans.com.
What are the Features of PersonalLoans?

Personal Loans.com offers several incredible features within their service. These features are:
Short Loan Term
Unlike other loan lenders, you can repay the personal loan within a minimum of 90 days of taking the loan. And, the maximum time for paying back the loan is 72 months. However, this varies from lender to lender.
Variable APR rates
The interest rates vary from one lender to another, so it is harder to specify them. However, they typically range from 5.99%-35.99%.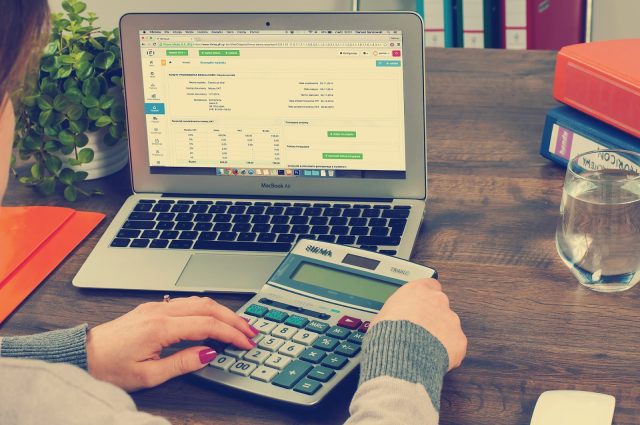 PersonalLoans.com Requirements?
To be eligible for a personal loan, no matter whether it is for installment loans, a peer-to-peer loan, or general personal loans, you have to meet several criteria.
Age
Anyone that has proven to be at least 18 years of age can qualify to apply for a loan. Not only that, but the person that wants a loan offer must be a permanent resident in the USA and have a Social Security Number.
Income
Income is also essential when it comes to applying. The borrower also must specify whether they have a stable source of income and social security benefits.
The verifiable income is necessary as it ensures that the person will have an on-time payment.
Bank Account
Some lenders ask for the person applying for the loan to maintain accurate information about their valid checking account. For example, people with poor credit and a lower credit score might need to have to up their standard.
Having opened an account means that the direct lender will deposit money directly to it.
How to Apply for Personalloans.com?

Overall, the whole application process takes around five minutes to complete. The first thing you need to do is go to their website and fill out the form. You have to give out some information about yourself, such as the loan types you want, credit type, and disposable income.
Once you submit the form, you have to wait for the online lenders' alliance to review your loan. Once multiple lenders send you an offer, you can start reviewing the personal loan offers.
With the personal loan proposes, you will simultaneously receive a loan agreement, the loan terms, the maximum loan amount, and other information. You will also be asked to submit additional information.
If you accept the proposed loan offer, you will receive the funds within one business day. Sometimes it can take up to five days, depending on the lender and his terms.
How much does Personalloans.com cost?

There are no fees when it comes to PersonalLoans.com because it is not a direct lender. It only does a soft credit pull which doesn't affect your credit score at all.
The rates and fees solely depend on the lender you choose, and Personalloans.com has no interaction with it. To apply for a loan, you don't have to pay anything. Just submit an online form.
Click Here to Get Started With Personalloans.com.
Who is Personalloans.com Best For?
Personalloans.com is best for people that want to find the best interest rates in the shortest time possible. It is good if you're going to be connected with a lot of lenders without having the need to have a hard credit check pull.
Instead of taking bank loans, you can connect with the lender you fit the most. The interest rate you get from the lender is based on the loan you need, your credit score, and other criteria.
Personalloans.com Pros and Cons
👍 PROS
► Fast Funding
Once you complete the online form, you will get funding options within five minutes of your application.
This means that you don't have to wait a lot of time to receive your first offer.


► Free Service
Personalloans.com offers an entirely free service you can use. You have to pay no upfront costs, no fees at all.
Not only that, but you can review any loan offer you receive without having to pay anything.


► Competitive Rates
Personalloans.com connects you to a lot of third-party investors that can offer you some pretty competitive interest rates if you're interested.
👎 CONS
► Not a direct lender
Personalloans.com isn't a personal lender, which means that once you receive an offer, it won't be involved again.


► Requirements
Personalloans.com is a type of lending platform that has a lot of personal loan eligibility requirements.
Personalloans.com Compared to other Lenders
| Lender | Est. APR | Loan Amount | Loan Term | Min. Credit Score |
| --- | --- | --- | --- | --- |
| Personalloans.com | 5.99% - 35.99% | $500 - $35,000 | 3 - 72 months | 610 |
| BadCreditLoans.com | 5.99% - 35.99% | $500 - $10,000 | 3 months to 7 yrs | Not specified |
| OppLoans | 59% to 160% | $500 to $4,000 | 6 - 18 months | Not Specified |
| ZocaLoans | 7.95% | $200 - $1500 | 6 - 12 months | Not specified |
Click Here to Get Started With Personalloans.com.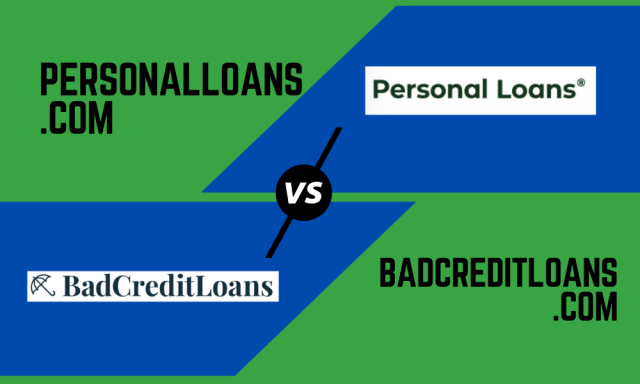 Personalloans.com is great if you want to connect to lenders no matter where you are. You can take various loans ranging from $1,000, and you can receive them in just one business day.
The third-party advertisers in BadCreditLoans only offer loans that go up to $10,000. This is much lower than Personalloans.com as their typically personal loan amount can go up to $35,000.
>> Full Article Review: BadCreditLoans.com Reviews • Personal Loan For Low-Credit
Personalloans.com vs. OppLoans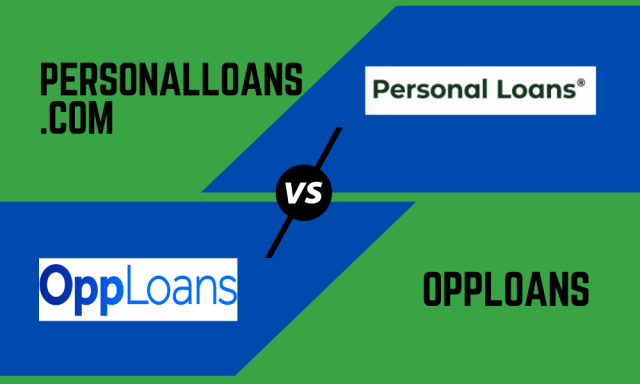 OppLoans is quite limited when it comes to the amount of money you can borrow and the state you're in. For example, the loans range from $500-$4,000, which is a lot less than Personalloans.com.
Not only that, but you can experience OppLoans service in only 37 states and DC.
OppLoans APR is relatively low, and it ranges from 59% to 160%. Personalloans.com, on the other hand, offers high loan amounts and an even higher APR, and it is most suitable for people that opt for bigger loans.
>> Full Article Review: OppLoans Reviews: Compare Top Lenders of 2023
Personalloans.com vs. ZocaLoans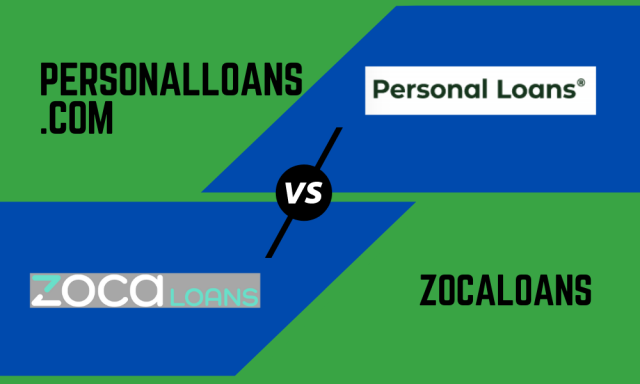 Even though both of these services are pretty similar to one when it comes to the monthly payment, Zoca Loans is designed to help people that are in extreme emergencies when it comes to financing.
Unlike ZocaLoans, Personalloans.com allows late payments, and it is based on other funders to lend money. It has a high APR, but that solely depends on your creditworthiness.
>> Full Article Review: ZocaLoans Review: Compare Top Lenders of 2023
Final Verdict
If you want to pay for home improvements, debt consolidation, or any other loan purpose, then Personal Loans.com is the right thing for you. You can take loans whose amounts range from $1,000 and go up to $35,000.
Unlike other loan sites, it is easy to use and fast to apply to. Depending on your credit types, minimum credit score, history, and other criteria, you will be connected to the right lender that will suit your needs most.
You can use these loans for home improvement costs and even costs relating to medical expenses. You only need to make on-time payments and pay small origination fees, and you're good to go.
Personalloans.com FAQs
What is the minimum credit requirement for Personalloans.com?
Although there isn't a specified credit score requirement as it is not a direct lender, the typical score for the lender it connects you with is 610-640.
Is Personalloans.com legit?
Although it offers unsecured loans, Personal loans.com has a consumer credit of 3.29 stars. This means that a lot of its customers are overall satisfied with the service.
Not only that, but it also has positive reviews from the Better Business Bureau. This proves the legitimacy of this personal finance financial product.
Does Personalloans.com personal loan a good option for people with bad credit?
Personal Loans.com gives you the ability to connect with all kinds of lenders. This means that even if you have a minimum score, you will be able to find lenders that can match your credit scores.
Click Here to Get Started With Personalloans.com.
Like this Article? Subscribe to Our Feed!
John is an avid researcher and is deeply passionate about health and finance. When he's not working, he writes research and review articles by doing a thorough analysis on the products based on personal experience, user reviews and feedbacks from forums, quora, reddit, trustpilot amongst others.