ZocaLoans Review: Compare Top Lenders of 2023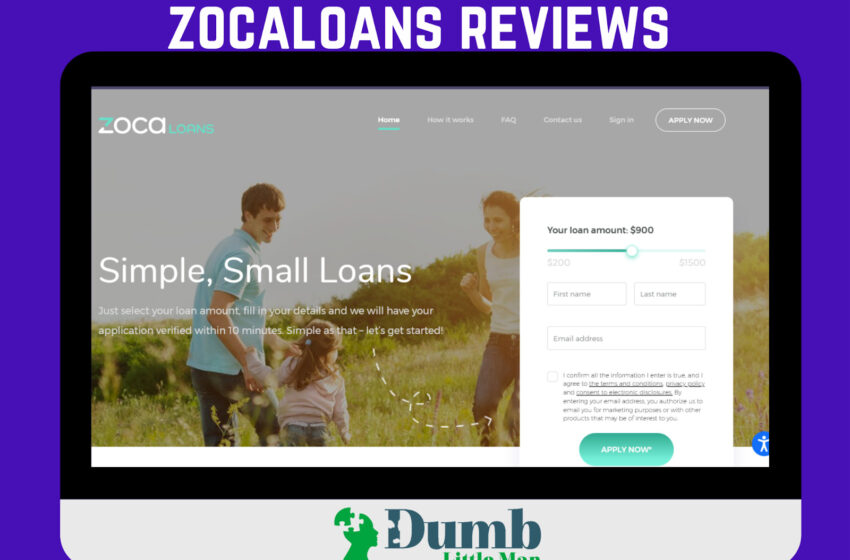 While shopping for a small payday loan or personal loan, you might have hit several lenders. However, all lenders don't offer short-term loans and loans without matching all tight requirements.
Unlike others, ZocaLoans benefits with the minimum amount of personal loans with an easy application process. No required good credit and the quick loan release are some of the highlights at ZocaLoans.
If you're also thinking of taking small personal loans, you can consider ZocaLoans. But before that keep reading this ZocaLoans review if it can meet your financial needs.
Card
Best For
Fee & Credit
More Details

Best For No Credit Score Required

APR:

7.95%

• Loan Amount:

$200 - $1500

• Loan Term: 6 - 12 months
What is ZocaLoans?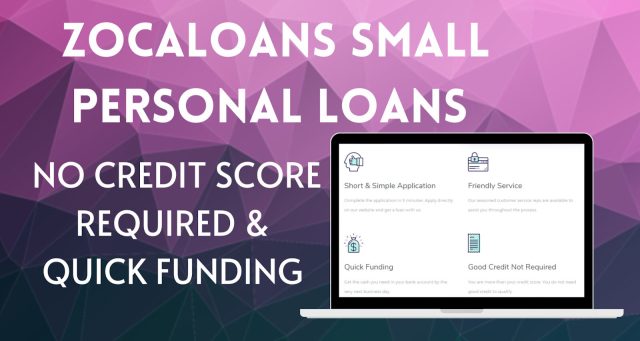 ZocaLoans is an online-based loan lender that offers short-term funding. Rosebud Sioux Tribe owns this company and allows it to operate as a tribal lender.
Unlike licensed lenders across the country, ZocaLoans has a different and flexible structure in lending fees. Interestingly, it follows tribal laws and remains more flexible to offer short-term loans in comparison to stringent state laws.
This is only an online lending company so customers can control their loan business via the official website of ZocaLoans. You can apply for and get loans anywhere from $200 to $1,500.
What are the Types of Loans Offered by ZocaLoans?
ZocaLoans offers Installment Loans ranging from $200 to $1,500. This emergency personal loan helps you pay your bills and unexpected expenses.
Like, payday loans, installment loans at ZocaLoans has higher APR. Though ZocaLoans hasn't specified the exact interest rate, the APR depends on your loan terms.
ZocaLoan facilitates you with bi-weekly payment schedules and 6-month repayment terms, on average. Besides, there are no fees for early balance payments so you can clear off your loan as soon as you want.
However, they will charge $25 for late payment after two days of schedule and non-sufficient funds.
How does ZocaLoans work?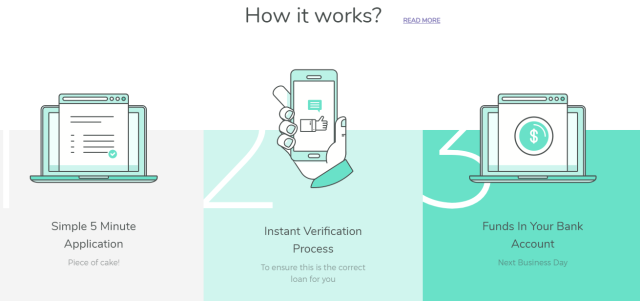 Taking and repaying a small personal loan and from ZocaLoans is quite simple. As soon as you finish applying for the loans with some requirements, you will find an instant decision from the company.
This lets you know if your loan application is accepted and how much credit is available to you. After the approval, you need to read and review your loan documents e-Sign them to ensure that you are aware of the loan terms.
After signing the documents, your applied loan proceeds and you will get the loans on the same day. Also, you can receive the fund in your bank account as quickly as 15 minutes.
With that, you can repay the loans in small installments according to the loan payment schedule you have agreed with the company. Also, you'll be free to prepay existing loans at any time, without penalty.
Click Here to Get Started With Zoca Loans.
What are the Features of ZocaLoans?

ZocaLoans offers several loan facilities for people who need small personal loans. So, let's see what ZocaLoans has included additional features in the loan offer.
Short and simple application
Applying for personal loans at ZocaLoans is quite simple. You needn't go outside or branch office; everything is online.
After visiting the official website, you can find a short loan application. You can fill it in only a few minutes.
Quick Funding
After application, you can get an instant decision whether your loan application is accepted or not. If accepted (all applications have a higher chance to qualify), you can get the fund in as soon as 15 minutes. So, you can receive the applied loans on the same day of application.
Good Credit Not Required
ZocaLoans targets borrowers who have bad credit or don't have a good credit score. Unfortunately, these borrowers with bad credit can't qualify for reputed and established lenders.
So, ZocaLoans can be the ultimate hope for customers who have already experienced rejection due to poor credit. A credit score isn't the qualifying factor at ZocaLoans so all borrowers can apply for and get personal loans.
Minimum Loan Amount
It's really hard to find a lower loan amount in the lending market. The reason is that the lenders don't want to invest a small amount of money that gives them lower returns.
However, ZocaLoans understands the borrowers' needs and offers loans as low as $200 and as high as $1500. These borrowing amounts are quite beneficial for paying monthly bills and emergency expenses.
No Prepayment Penalty
Many lenders have set a particular period when borrowers can't repay and clear off the loan. This allows lenders some additional time to charge the extra fees for lending loans.
However, ZocaLoan doesn't charge for early payment. Therefore you can repay your loan as quickly as you want.
ZocaLoans Requirement?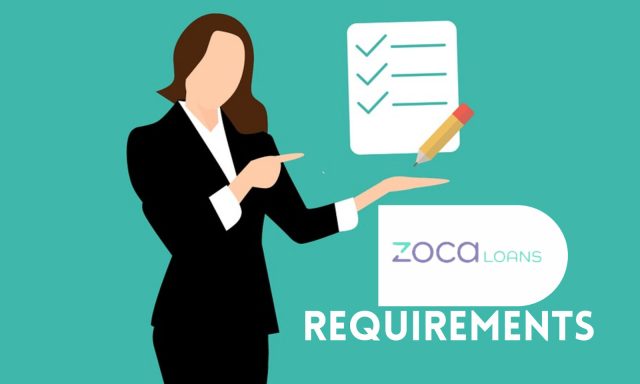 ZocaLoans allows you to prequalify for the loans via soft credit pull. It won't affect your credit card history or score.
ZocaLocans doesn't have piles of requirements. The borrowers can apply for ZocaLocans personal loans if they have the following;
Credit Score
Whether you've good or bad credit history, the ZocaLoans won't judge the application based on credit score. So, all customers have an equal opportunity to qualify for the loans.
Checking Account
You'll need an active US checking account. The lending company asks for your Checking Account (ABA) Number and Routing Number. Besides, you'll need your debit card number.
Driving License
ZocaLoans will ask for your driving license card number. This helps the company ensure that the borrower is 18 or above who can take responsibility.
A resident from the 37 Listed States
ZocaLoans is available in 37 US states including Arkansas, Colorado, Georgia, Maine. If you're not a resident of the listed states, you need to find other lenders.
You can submit your national identity card to prove that you belong to the listed states. It'll be helpful for ZocaLoans to verify the borrowers.
How to Apply for ZocaLoans?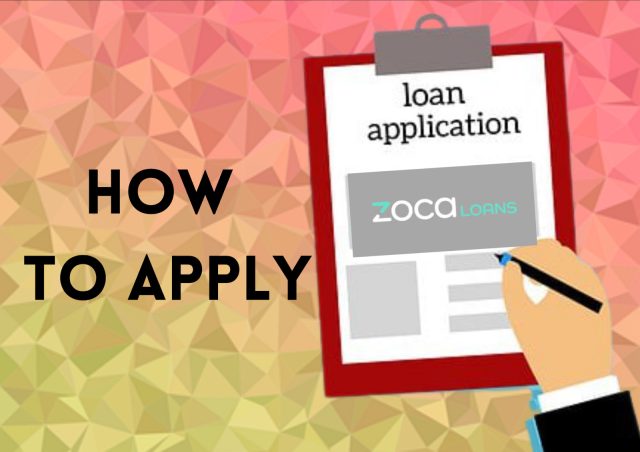 Unlike traditional online lenders, ZocaLoans has a simple and swift application process. You can finish submitting an application within 5 minutes and receive the loan funds within 15 minutes.
If you've stable income and met the above requirements, you can apply for ZocaLoans through the following steps:
Select the Loan Terms
ZocaLoans offers funds ranging from $200 to $1500 for personal loans. So, you need to decide how much money you want to take and select the amount.
Enter Your Personal Details
After stating your loan amount, you need to put some of your personal details. This includes your full name, home address, date of birth, and residency status. Besides, they'll also ask for your driver's license number and social security number.
Enter Your Income Information
Though income information isn't the primary requirement, you still need to reveal the basic information about your employment status. For example, you need to enter the place where you work and how much balance you save after paying tax.
Review Your Loan Terms
After submitting your application, you can receive an instant decision whether your application is accepted or not. In most cases, applicants can get easy approval.
After the application approval, you'll receive the individual lending rates based on your loan amount. So, before you proceed, you need to consider your loan's terms. These loan terms include APR rates, origination fees, and a late payment policy.
If you find the loan terms acceptable for you, you can move forward. Otherwise, you can stop your procedure.
Enter Your Bank Information
The next step will be the submission of your bank details. They'll ask for your checking account details and debit card number.
Sign the Digital Loan Agreement
Finally, you need to e-sign your loan agreement and receive the fund. If you need to faster loan transfer, you can receive the fund in 15 minutes into your bank account.
However, ZocaLoans will charge $30 for this service. Otherwise, they will send your loan fund the next business day without charges.
How much does ZocaLoans Cost?

Remaining under the tribal laws, ZocaLoans has slightly elevated the costs for personal lending loans. Unlike the big lending companies across the country, they have a flexible fee structure.
ZocaLoans hasn't mentioned the cost clearly but they have provided the example loan to let you have some idea of your loan terms. According to the official website, a $300 loan across 12 weekly payments will come with an APR rate of 795%.
This means you need to pay $99 each week and the total cost for a $300 loan will be $888 in interest. In the end, you need to repay the total amount of $1,188 in 12 months.
Besides, if you can't make payment on time, you need to pay $25 as a late payment fee. Similarly, if you can't cover the payment for lacking the balance, you'll be changed again to $25 for an insufficient funds fee.
Click Here to Get Started With Zoca Loans.
Who is ZocaLoans Best For?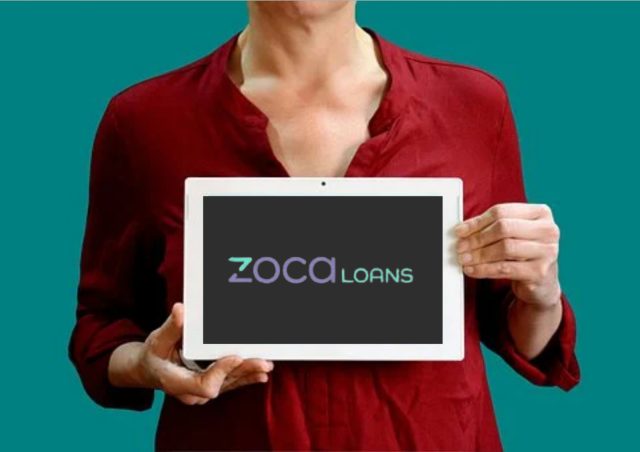 If you're having a financial emergency, ZocaLoan can be useful but you need to be conscious about the loan terms carefully. ZocaLoan small personal loans are the best for borrowers who can't qualify for loans offered by big lenders.
Primarily, ZocaLoans targets borrowers who need only small personal loans. Also, those who have bad credit can apply for and receive the loan successfully.
Besides, customers who want to repay early without any charges can consider ZocaLoans. Also, for borrowers who need installment loans and endure some elevated fees under a tribal lender, ZocaLoans can be tempting.
As ZocaLoans is an only online-based lender, people who want to manage their loan account online can join it.
ZocaLoans Pros and Cons
👍 PROS
► Direct Pay 
Borrowers that are eligible are offered Direct Pay capabilities. Direct Pay makes consolidating debt much easier if you're signed up for a loan.


► FICO Score Access 
Access to the FICO score is enabled to all people that are signed in for a personal loan amount. You can view your top score factors and the six-month FICO Score trend all through your online account.


► Flexible Due Date
If you happen to struggle with paying back the loan each month, then you have the ability to change the due date. You can change it via your email or your phone.
You can change your payment date up to two times if you don't have the money to pay that month.
👎 CONS
► High Fees: Like payday lenders, ZocaLoans has considerably higher lending fees as compared to other lending companies under state law. The total repayable amount for $300 would be 1,188 with a 795% APR.
Besides, they also charge $25 for the Late payment fees and Insufficient-funds fees each.


► History of Complaints: ZocaLoans has received a pack of complaints about poor customer service. According to Better Business Bureau, there are 92 complaints against ZocaLoans in the nearly five years of business.


► Available Only in the Selected States: ZocaLoans offers loans the residents from only 37 states across the US. If you don't live in the listed states, you need to find some other lenders for your personal loans.
ZocaLoans Compare to other Lenders
| Lender | Est. APR | Loan Amount | Loan Term | Min. Credit Score |
| --- | --- | --- | --- | --- |
| ZocaLoans | 7.95% | $200 - $1500 | 6 - 12 months | Not specified |
| BadCreditLoans.com | 5.99% - 35.99% | $500 - $10,000 | 3 months to 7 yrs | Not specified |
| Fast Capital 360 | 6.25% - 10% | Up to 5 million | 3 months - 25 years | 500 |
| PersonalLoans.com | 5.99% - 35.99% | $1,000 - $35,000 | 3 - 72 months | 580 - 600 |
Click Here to Get Started With Zoca Loans.
Bad Credit Loans offers several types of loans including personal loans, student loans, business loans, and mortgages loans. Borrowers can apply for loans anywhere from $500 to a $10,000 loan fund.
However, Bad Credit Loans aren't actual lenders themselves. Rather it works like an agency that connects the borrowers and lenders who come into its network.
On the other hand, ZocaLoans is perfect for people who need loans to pay daily or monthly bills. Besides, it provides as little as a $200 loan fund which is very rare to find.
Also, ZocaLoans is easy to qualify and receive the fund. The borrowers can pay early and make installment payments.
>> Read Full Article Review: BadCreditLoans.com Reviews • Personal Loan For Low-Credit
Fast Capital 360 offers Business Term Loans, Short-Term Loans, and SBA Loans to cover the maximum group of borrowers. However, Fast Capital 360 is easy to qualify for loans for business persons.
You need to have your business running for 6 months and earn $10,000 per month. Also, a 500+ FICO credit score will be enough to apply for the loan.
However, Fast Capital 360 doesn't offer personal loans and you can't apply for a small loan amount like ZocaLoans. Instead, it mainly focuses on the borrowers who need big-budget loans to grow their businesses.
Unlike Fast Capital 360, ZocaLoans facilitates customers who need emergency loans to pay off their bills. Besides, it's easy to apply and qualify for the loans as it doesn't require a credit score to grant loans.
As the name suggests, PersonalLoans provides several personal loans including Peer To Peer Loans, Personal Installment Loans, and Bank Personal Loans. So, people can request loans anywhere between $1000 to $35,000.
However, these personal loans aren't easy to qualify for all borrowers. They need a good credit score from 580+ to 600+ FICO.
Unlike the PersonalLoans, ZocaLoans offers an equal opportunity to qualify for personal loans without a credit score parameter. Also, it helps people who need a small loan amount to pay their bills or unexpected expenses.
Final Verdict
ZocaLoans is the only online lender that is regulated under tribal law. Being the subsidiary of Rosebud Lending, ZocaLoans offer small loan funds ranging from $200 to $1500.
Short-term loans can be very useful in some emergency situations and you can repay them effectively. So, if you need cash fast but don't have a good credit score, ZocaLoans can be a good option for you.
The easy and quick application process and direct fund transfer to the bank account within 15 minutes are some lucrative features. Also, you needn't wait for the perfect schedule to repay your loan. You can make an early payment without any penalty.
ZocaLoans FAQs
Do you need a bank account to be approved in ZocaLoans?
Yes. The borrowers need to have an active US check account and debit card number to get approval from ZocaLoans.
Can you pay off a ZocaLoans early?
Of course. You can repay and clear off your loan account as early as you want at ZocaLoans. They won't charge any cost for early payment.
How long does ZocaLoans take to verify?
It doesn't take time. As soon as you finish submitting the application, Zoca Loans will send you an instant decision.
Click Here to Get Started With Zoca Loans.
Like this Article? Subscribe to Our Feed!
John is an avid researcher and is deeply passionate about health and finance. When he's not working, he writes research and review articles by doing a thorough analysis on the products based on personal experience, user reviews and feedbacks from forums, quora, reddit, trustpilot amongst others.