Perceptrader AI Review 2023 By Dumb Little Man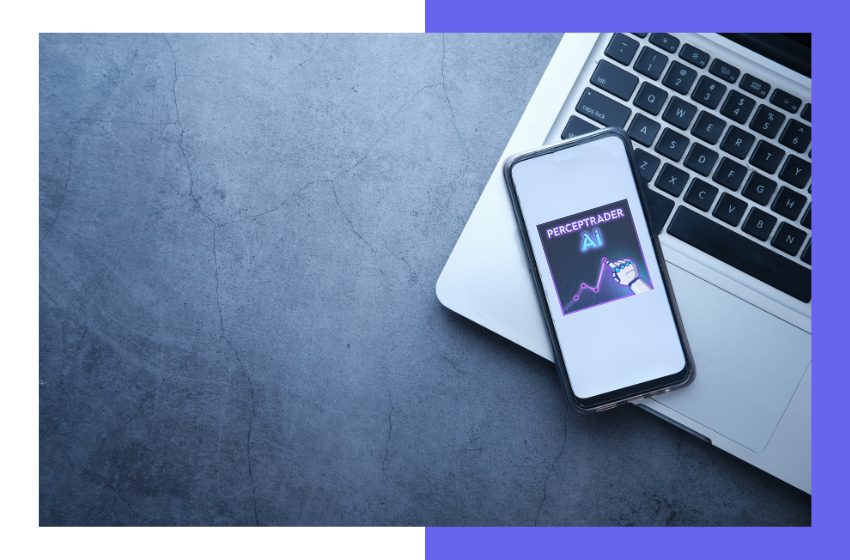 Perceptrader AI Review
For a considerable amount of time, individuals have engaged in Forex trading by exchanging currencies. Previously, this involved monitoring market conditions, staying informed on economic events and quickly taking advantage of opportunities.
With advancing technology, people are increasingly relying on robots or automated systems to accelerate the Forex trading process. These expert advisors or Forex trading robots employ algorithms and data analysis to conduct trades on behalf of their users.
One such expert advisor is Perceptrader AI. It is a Forex trading robot that utilizes artificial intelligence to conduct precise trades in the Forex market, which is known for its unpredictability and turbulence.
Our Dumb Little Man team has studied Perceptrader AI in great detail. This evaluation contains the product's attributes, client comments, advantages, disadvantages, costs, and setup guidelines. By the conclusion, traders will understand the bot's advantages and disadvantages, assisting them in making decisions.
Evaluation Criteria
Before diving into reviews of trading bots, Dumb Little Man's expert team conducts a thorough examination of each bot they evaluate. This respected team consists of retail traders, financial advisors, and trading experts who collaboratively provide an impartial and detailed review. They follow specific evaluation criteria to assess each trading bot. Key aspects they consider include:
Features specific to trading
User-friendliness
Dependability and performance
Security and safeguarding of funds
Potential for profit on the platform
Cost-effectiveness of the services
Upon evaluating Perceptrader AI using these standards, it becomes evident that this trading robot stands out as a commendable tool for automated trading. It caters to diverse trading requirements and consistently offers users both value and an impressive level of dependability and ease of use.
What is Perceptrader AI?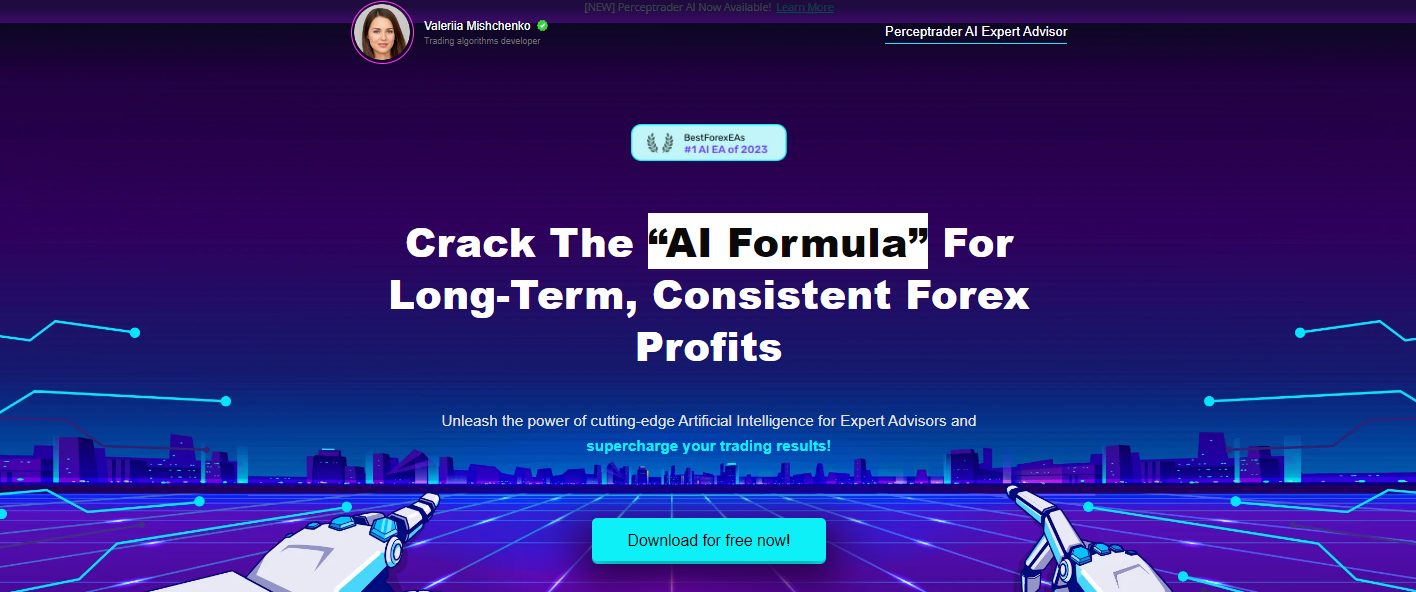 Perceptrader AI was created by the ValeryTrading Group, led by Valeriia Mishchenko. This grid trading strategy works by using artificial intelligence (AI). The company behind the Waka Waka platform has also developed other important trading platforms.
Because it uses cutting-edge methods like Artificial Neural Networks (ANN) and Deep Learning to evaluate vast volumes of market data and quickly spot potential trading opportunities, Perceptrader AI stands out.
How Does Perceptrader AI Work?
The team at Dumb Little Man had the chance to delve deeply into the inner workings of Perceptrader AI. As a grid trading system, it establishes a grid of sites for buying and selling items based on the current market rate. Thus, when prices fluctuate inside this grid, the system benefits.
However, Perceptrader varies from previous grid systems in that it employs a more novel technique. It doesn't cling to the grid-like glue. Instead, machine learning is utilized to calculate the ideal grid points and the size of a trade based on the market's attitude and situation.
It is critical to highlight that perceptrons, a type of artificial neural network, constitute the core of AI. It analyzes past market data to identify when to enter and leave transactions. This feature enables Perceptrader AI to discover trading trends and opportunities that even seasoned human traders may ignore. The AI is always improving its strategies in order to stay one step ahead of the competition.
What are the Features of Perceptrader AI?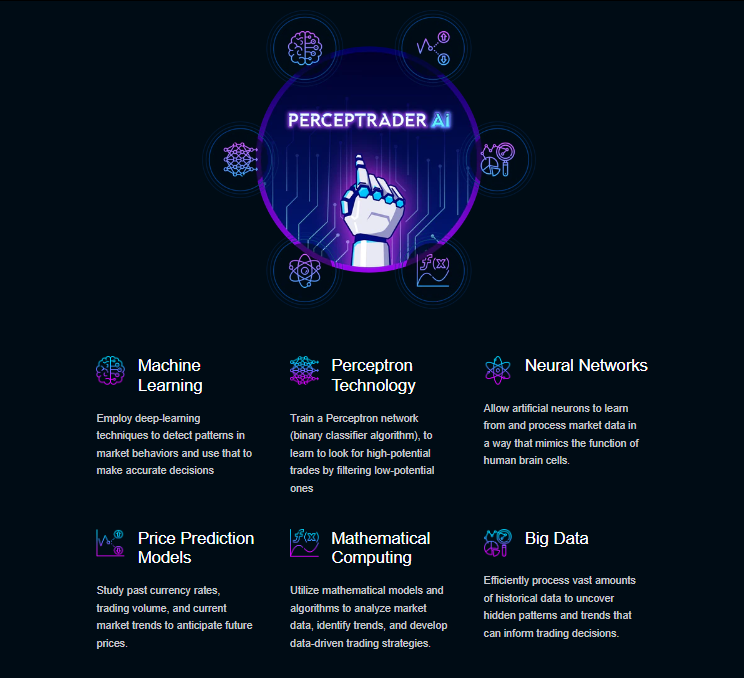 Machine Learning: Perceptrader AI dives deep into the market using advanced deep-learning techniques. By recognizing patterns in market behaviors, it makes well-informed trading decisions.
Perceptron Technology: The system trains on a Perceptron network, a binary classifier algorithm. This training enables it to sift through and pinpoint high-value trades while disregarding the less promising ones.
Neural Networks: Perceptrader AI is equipped with artificial neurons designed to process market information similarly to how human brain cells function, thus offering an edge in understanding intricate market dynamics.
Price Prediction Models: It doesn't just react to the present but looks at past currency rates, trading volume, and ongoing market trends. This holistic approach allows it to predict future price movements reasonably.
Mathematical Computing: With a backbone of robust mathematical models and algorithms, this tool scrutinizes market data, spots trends, and forges data-driven trading strategies to stay ahead.
Big Data: One of its standout features is the capability to swiftly process enormous chunks of historical data. This aids in revealing concealed patterns and trends, which are invaluable for making informed trading moves.
Perceptrader AI Pros and Cons
Pros
Distinctive AI-based Forex Expert Advisor
Incorporates machine learning in its trading algorithm
Supports up to 10 MetaTrader 4 or 5 accounts
Trades with multiple currency pairs
Comes with a guide on strategy and risk management
Offers free VPS and updates
Showcases actual and verified trading results
Features high-quality backtest data
Cons
Employs a grid trading method
High cost
Past achievements don't ensure future successes
AI-based decisions can, at times, be inconsistent
Benefits of Trading with Perceptrader AI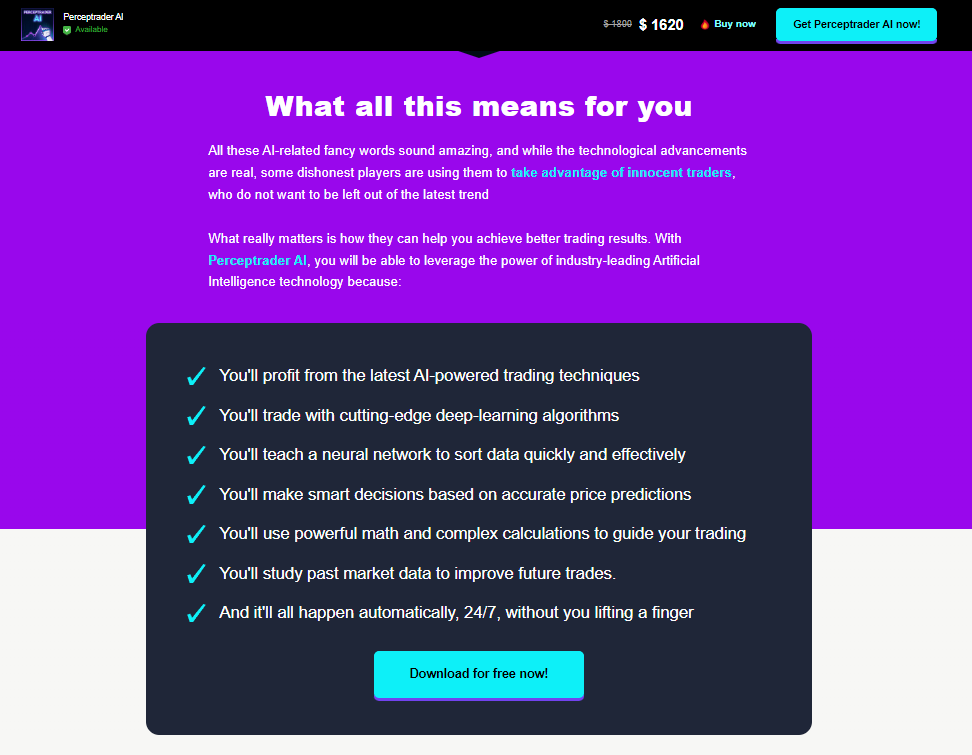 Innovative AI Integration: Perceptrader AI uses modern artificial intelligence. Such a feature lets the robot analyze financial market data quicker and more effectively compared to manual approaches. This automation significantly increases your success at trading.
Machine Learning Precision: Through machine learning, the AI has continuous adaptation to whatever changes and adjustments are there in the market. With this, it improves its strategies and tactics to accurately forecast the next move in the market.
Multiple Account Support: Perceptrader AI allows its users to handle multiple trading accounts up to ten. MetaTrader 4 or 5 provides such an option for this Forex robot.
Diverse Currency Trading: If you are already adept at Forex trading, you can fairly exploit a much broader range of market opportunities using this robot. This will give you more advantage than those who only know how to trade in one or two currency pairs.
Guided Strategy and Risk Management: Perceptrader AI is also newbie-friendly. If you are new to Forex, this AI also assists you in various Forex trading aspects, like trading strategies and risk management. Through time, this robot becomes more useful to guide you in your trading journey.
Perceptrader AI Customer Reviews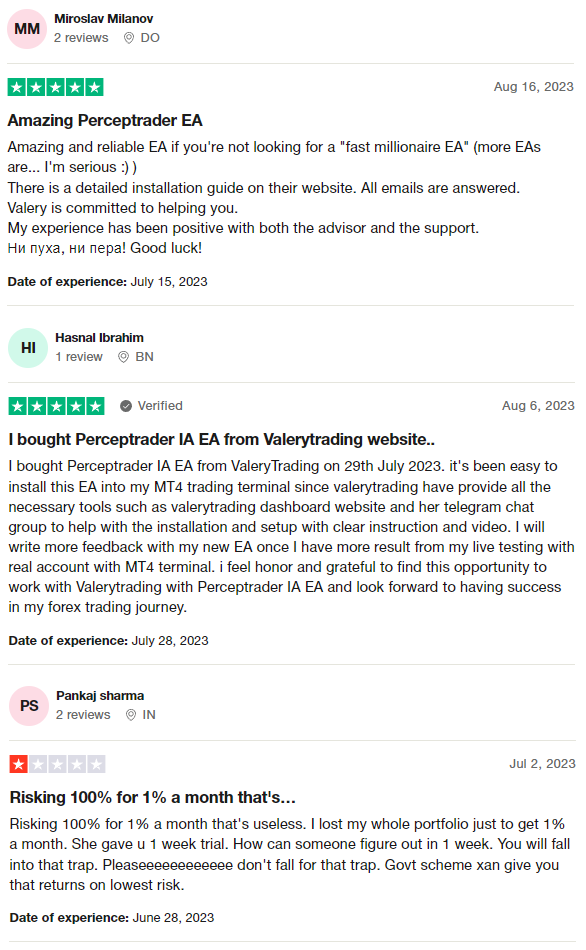 Customers' experiences with Perceptrader AI have been variable. Many appreciate how dependable it is and do not view it as a quick method to become wealthy. They view it as a true trading instrument instead. The company claims the installation process is simple and offers prompt assistance and clear instructions.
Many people find the dashboard and tools like the Telegram chat group helpful, and they particularly like how aggressive and willing the ValeryTrading team is.
The risk-reward ratio, though, worries some clients. They believe it is not a bright idea to risk a significant portion of their wealth for modest monthly returns. Others said more than a brief trial period was needed to assess the system's effectiveness.
How Much Does Perceptrader AI Cost?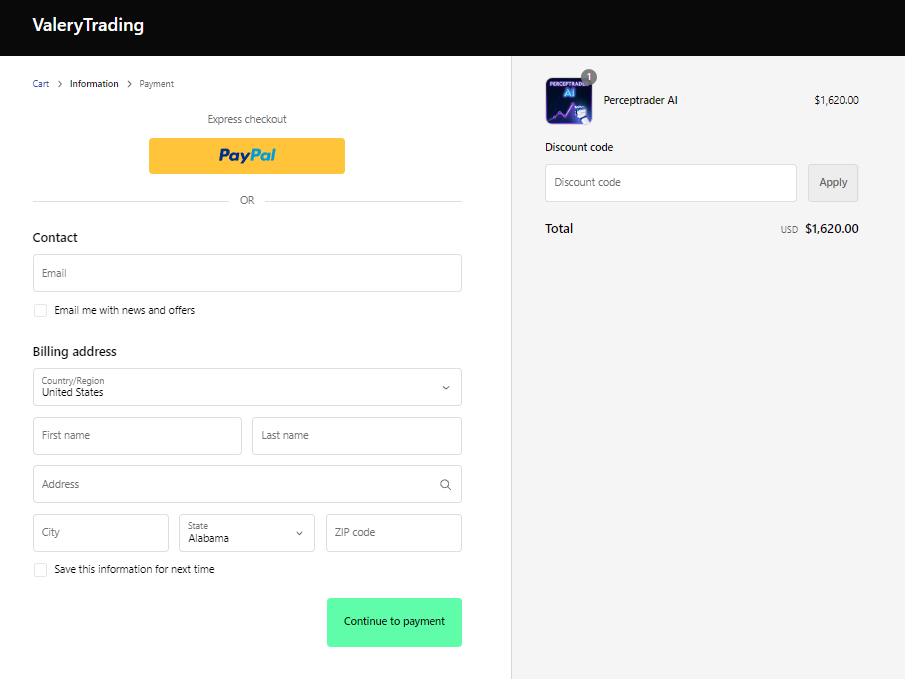 The Perceptrader AI comes with a one-time license fee of $1620. This license purchase is essential to use this auto-trading software on your brokerage account.
Fortunately, once you've made this purchase, there are no additional monthly or yearly charges. Plus, a 14-day free trial is available for those looking to try it, letting you experience the software before committing financially.
Setting Up Perceptrader AI
To start with Perceptrader AI, ensure you have an active trading account with a reliable forex broker.
Once your broker account is ready, access the MetaTrader 4 or MetaTrader 5 platforms. These are the platforms compatible with Perceptrader AI.
Detailed setup guidelines are provided for Perceptrader AI. Follow these step-by-step instructions to integrate the robot into your trading charts.
After successful setup, the Perceptrader AI software will start its work, continuously scanning the forex markets for potential trading opportunities.
When the robot detects a high-probability trading signal based on its built-in algorithm, it will autonomously place and manage trades, offering a hands-free trading experience.
For the robot to function optimally, ensure your trading platform remains active. This allows the software to monitor and execute trades consistently.
If you can't keep your trading platform running constantly, consider using a Forex VPS. This solution lets you operate multiple instances of MetaTrader around the clock, even if your machine is off.
Who is Perceptrader AI Best For?
After our extensive testing of Perceptrader AI, we've concluded that it's ideally suited for beginner traders looking to navigate the complexities of Forex without the steep learning curve. Busy professionals who can't monitor markets round-the-clock will also find its automated system invaluable.
Additionally, those who appreciate technology's role in trading and seek a systematic, data-driven approach will gravitate toward its features. Perceptrader AI is a versatile tool that caters to novices and tech-savvy traders aiming for a hands-off trading experience.
Choose Asia Forex Mentor for Your Forex Trading Success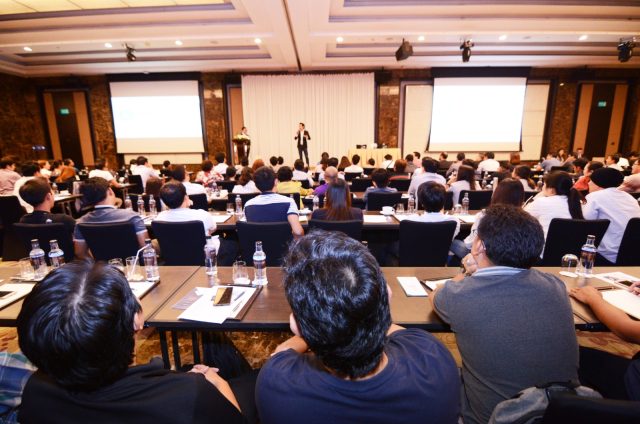 Before diving into the world of Forex trading robots like Perceptrader AI, understanding the intricacies of Forex trading is paramount. These robots, although efficient, come with an array of sophisticated features that can be overwhelming for those new to the trading scene. Without a solid grasp of trading fundamentals, the likelihood of costly blunders increases. And that's where proper education comes into play.
The team at Dumb Little Man strongly recommends the Asia Forex Mentor course for individuals eager to master the nuances of trading. It ensures that participants are well-prepared to maximize the potential of tools like Perceptrader AI.
Asia Forex Mentor, a beacon of knowledge for those passionate about forging a triumphant path in forex trading, is your gateway to substantial financial success.
The brainchild of Ezekiel Chew, a trading expert celebrated for steering trading institutions and banks to prosperity. This mentorship program boasts a pedigree few can match. Ezekiel's ability to consistently secure six-figure trades elevates him as a unique figure in trading education.
Why Learn with Asia Forex Mentor?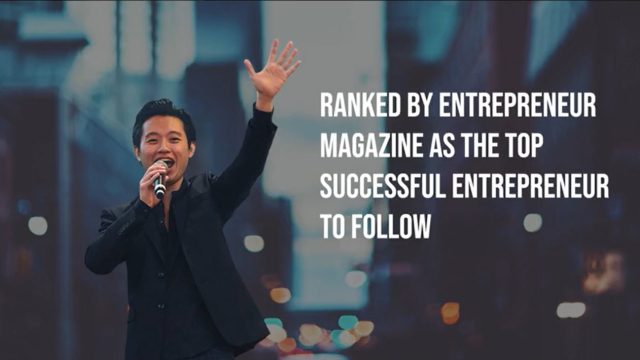 Asia Forex Mentor has impressive accolades for its reliability and efficacy in forex trading education. Here are the reasons, rooted in credible sources, that emphasize why one should opt for training with Asia Forex Mentor:
Award for Comprehensive Content: Investopedia, a top-tier platform known for its financial insights, has lauded Asia Forex Mentor's One Core Program. The program has been celebrated as the "Best Comprehensive Course Offering," underscoring the depth and breadth of the curriculum it presents.
Recognition for Excellence: The One Core Program has caught Investopedia's attention and Benzinga, another authoritative voice in the financial world. Benzinga named the course the best for forex trading, especially for beginners, tagging it as ideal for those transitioning from beginner to advanced stages in their forex trading journey.
Top-tier Mentorship: Quality mentorship is pivotal for success in any field, and in this arena, too, Asia Forex Mentor shines. BestOnlineForexBroker recognized the platform as the "Best Forex Mentor of 2021", echoing the sentiment that significant forex gains are achievable under its guidance.
Consistent Top Rankings: It's not just one or two reviews that put Asia Forex Mentor on the pedestal. A collective review by notable forex traders and platforms ranked it as the best, mainly due to the effective trading strategies and systems it imparts.
>> Also Read: Asia Forex Mentor Review By Dumb Little Man
Conclusion: Perceptrader AI Review
Perceptrader AI is revealed by Dumb Little Man to be an excellent piece of trading software after extensive testing and review. Its distinctive combination of neural networks and machine learning gives traders a dynamic approach to the forex market by precisely identifying possibilities for potentially lucrative trades.
It's important to remember that, like every tool, it has limitations. Some people may not like its grid trading approach, and others may be put off by its high price. AI-driven judgments can be flexible even though they can be effective.
Despite the outstanding characteristics of Perceptrader AI, prospective users should approach it cautiously. One's trading success can be further increased by combining this software with reliable forex education, such as that provided by Asia Forex Mentor.
Perceptrader AI Review FAQs
Is Perceptrader AI suitable for beginners?
While it is automated, having basic knowledge of forex trading is beneficial. For best results, beginners should pair it with a training course like Asia Forex Mentor.
How much does Perceptrader AI cost?
It costs $1440 for a license fee, with no recurring monthly or annual fees.
Does Perceptrader AI offer a trial period?
Yes, there's a 14-day free trial available for users to test the software.
Like this Article? Subscribe to Our Feed!
John is an avid researcher and is deeply passionate about health and finance. When he's not working, he writes research and review articles by doing a thorough analysis on the products based on personal experience, user reviews and feedbacks from forums, quora, reddit, trustpilot amongst others.