7 Most Useful Options Trading Alerts In 2023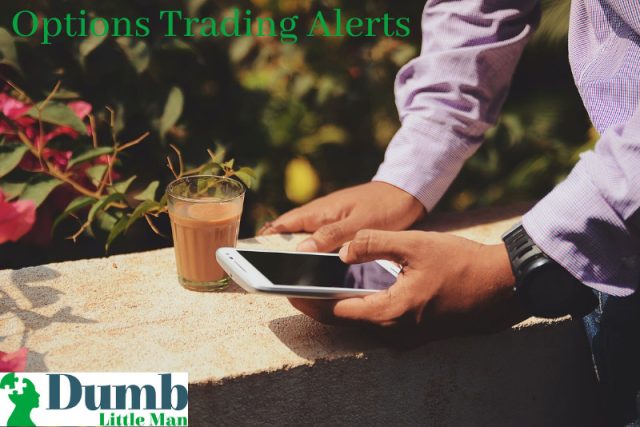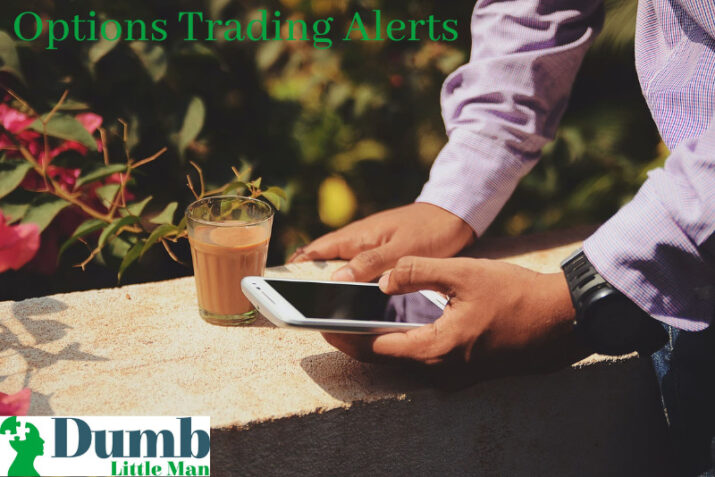 Options trading is simple at first glance, but it is more difficult than it appears. Even though stock options trading alerts help individuals make money, but they quickly become complex. Professionals offer options trading services, which inform you when a good trading opportunity arises. They are not inexpensive, and mindlessly adopting their recommendations is probably not the greatest option. They are, nevertheless, strong instruments that can assist you in making more lucrative transactions.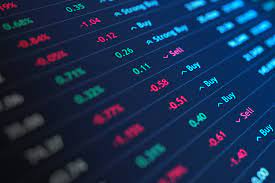 There are a number of reasons why trading options are becoming increasingly popular. An options trading service does not require a large amount of cash, they are less hazardous than stocks, and they have the potential to create big profits.
However, every successful options trader will tell you that making money with options requires time, expertise, and correct training. Options trading services make it easier to get started with options trading, and options trading alert services take it a step further by suggesting trade ideas and making trade recommendations.
What are the things you should be wary of?
What is the best course of action?
Is it really necessary to spend your entire day staring at a candlestick chart?
Learning the options market and how to build effective trading strategies has a high learning curve. Options trading alert services are useful in this situation. The finest courses will guide you through what to do and how to do it, as well as help you get the confidence you need to trade regularly.
| RECOMMENDED TRADING COURSE | REVIEW | VISIT |
| --- | --- | --- |
| | #1 Forex, Crypto and Stocks trading course. Ranked most comprehensive by Investopedia and Best by Benzinga. Free to Try! | |
What Are the Various Options Trading Alerts?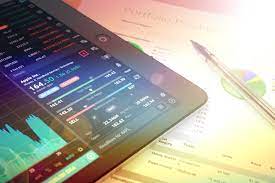 There are tons of options trading services available online. People who have made a lot of money day trading options with profits of 1,000 percent or more can be found all over the internet. However, these trading alert services differ from each other in many categories and it can be challenging to choose one that is suitable for your requirements. This is why we have gone over the bulk of them to help you limit down your choices to the top 7.
Benzinga Pro
Motley Fool Options
Mindful Trader
Optionsonar
Market Chameleon
Simpler Trading
Option Alpha
What Should You Know About Every Options Trading Service?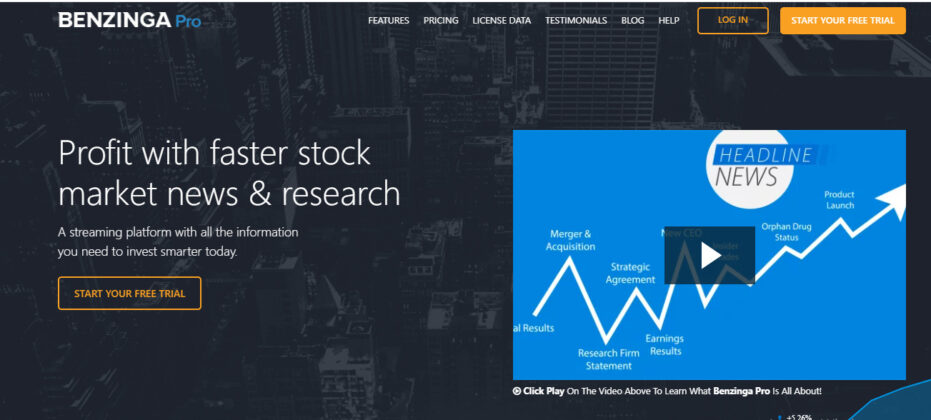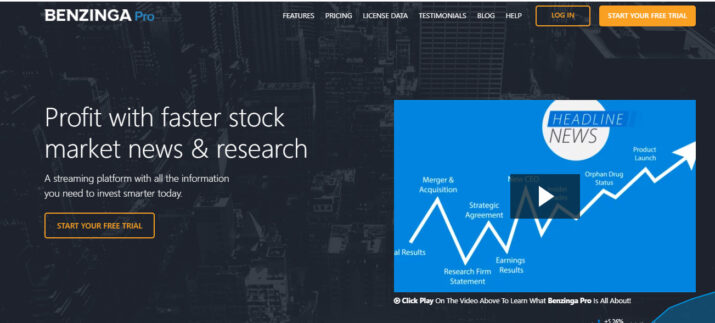 Summary
If you are one of the many investors and traders who trade stocks and deal with options, Benzinga Pro is a fantastic alternative. Alerts, a public room to chat in, trading signals, detailed charting, options scanners, and thorough market news sources are all available with a Benzinga Pro membership.
There are numerous features of Benzinga Pro that sets it apart from other platforms. One of these is the Unusual Options Activity. They offer options contracts which is the most wanted quality in the world of trades. Users will gain unique access to the Benzinga Pro Options Activity Signal when they subscribe to Benzinga Pro's Unusual Options Activity data. This signal warns you of massive block transactions or option sweeps that are performed at or around the bid. These are big, aggressive trades that might indicate a substantial bullish or bearish bet.
When talking about Benzinga Pro's features, its filtering capability is worth mentioning as well. They have around seven categories that can help consumers to sort out their searches. These filters will show users all the relevant information they need to be aware of so they may make huge returns. They include the following:
Stock Watchlist
Market Capital
Average 14-day Volume
Businesses & Sectors
Price/Earnings Ratio
Price Change Bands
Dividend Yield
Other than that, Benzinga Pro does its best to make its alert services differ from others, and they do this by giving trade alerts a new meaning. This platform provides you with notifications on your desktop to notify you of trade options alerts. It does not end there, as this options service has a Calendar feature that gives users access to previous data for additional research.
Furthermore, Benzinga Options now provides a Mentorship program. This includes six-monthly options trades, unique webinars, and a chance to be mentored by Nic Chahine. Mentorship subscribers also get access to an ingroup discussion room, a weekly market update, and complete access to the Benzinga Pro. All of these features will help experienced traders further their trading opportunities and soar in the financial markets.
Cost
For 14 days, the Benzinga Pro free trial gives you complete access to all features. The 14-day trial allows you to evaluate all functions in real-time so that you can make an educated decision after the trial period ends.
The subscription fee for Benzinga Options is $347 for every month, prior to any discounts, and provides full access to Benzinga Pro. If users want to go for a quarterly plan or even a yearly one, a 70% discount brings the average monthly price down to a jaw-dropping $86.7.
CLICK HERE TO READ MORE ABOUT BENZINGA PRO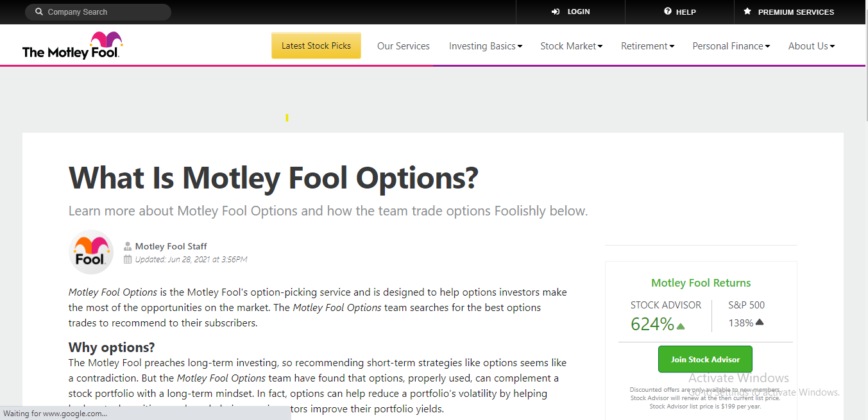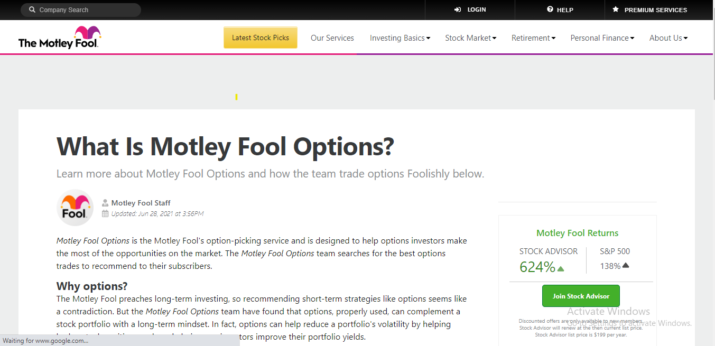 Summary
Individuals involved in swing trading who wish to adopt a long-term strategy to options can benefit from Motley Fool Options. It is a great options trading alert service for individuals who wish with a team of analytics professionals and interpreters of the stock market. This is one of the only alert services that has two divisions, Rule Breakers and Stock Advisor, which are both uniquely different from each other.
The choices that this service recommends have a proven track record. Over 84 percent of options alerts settled for a huge return over a decade with tons of users, making Motley Fool one of the most successful options trading alert services. The experts' focus is on identifying the finest stocks with excellent rudiments at a fair price. Motley's options crew next determines the optimal approach for the particular deal in order to maximize the returns on the investment. Every selection has its own investing theory, timeline, and an expected outcome.
Motley Fool Options providing its education services is exactly what makes that its most valuable feature. Their instructional resources, dubbed Options U, are divided into three tiers and cover everything from the absolute fundamentals to expert options trading techniques. Beginner lessons on conservative options trading strategies such as purchasing calls, buying puts, and writing covered calls, as well as professional instructions on writing covered strangle and diagonal calls, are included in this options trading alert service.
Despite their rarity, the warnings provided are extremely comprehensive, explaining everything you should do step by step and include explanations for the approach and reasoning of the proposal, as well as alternative solutions to trade alerts.
Last but not the least, the Motley Fool options trading service sends out monthly emails to members informing them of fresh trade and real-time alerts. The trade assistance with trade specifics, income techniques utilized, unlimited access, and options education services to understand options strategies effectively are all included in the email alert. All of these features are what make Motley Fools better than other services and will help traders score a profit!
Cost
The fees for Motley Fool Options are quite higher than what you may see otherwise. Due to its aggressive trading nature, this service does not provide monthly memberships. Monthly memberships are not available, and whole year access has a cost of $999.
However, there are times when the price drops to $899 as part of a promotional deal. So keep an eye out for opportunities to take advantage of this low pricing.
Motley Fool options offer a 30-day money-back guarantee. If you are not pleased with the service within 30 days, you are entitled to a full refund of your monthly money.
CLICK HERE TO READ MORE ABOUT MOTLEY FOOL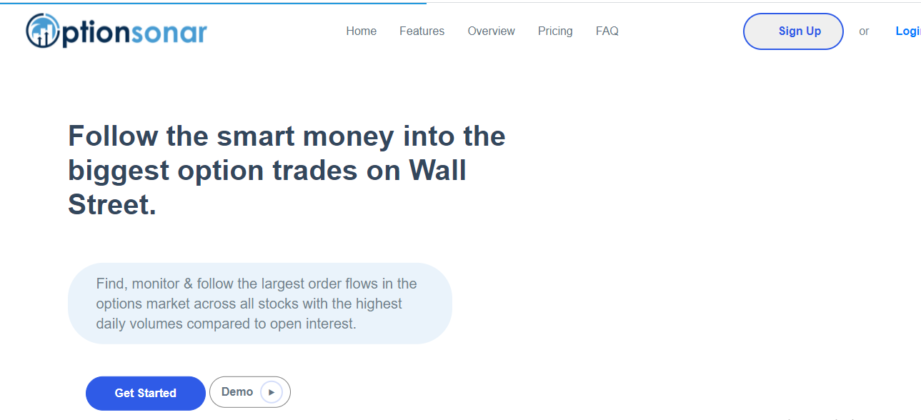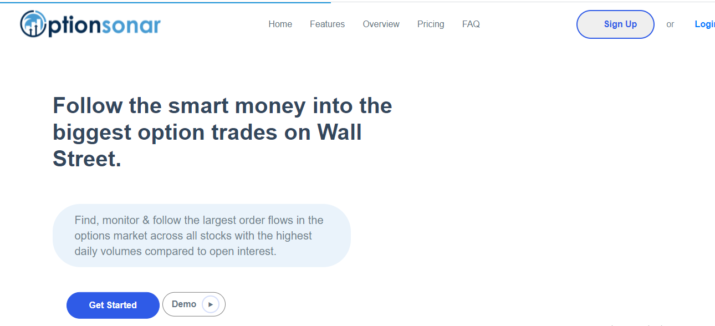 Summary
Optionsonar is a web-based tool that focuses on studying option market activities. The options activity scanner in the service provides you with a thorough view of big market changes that indicate institutional investor trading activity. Knowing what the market's top players are expecting provides you a significant advantage over the competition. A block trade screener is also available through the service. Optionsonar is one of the finest options analysis services for investors looking for the best option contracts.
It is one of the few options trading alert services that is not the same as the standard options trades mentioned above. It is a scanner that tracks, monitors, and locates the market's major options-related order patterns. Options traders utilize the services to track institutional smart cash using proprietary technology to locate the best option deals.
An option trades service like this one falters a little when it comes to notifications. Unusual trading activity alerts are given out as push notifications, text messages, and emails, but they do not provide a plan of action, like all of the other tools it provides.
Optionsonar also has an order flow screener that employs easy-to-understand graphical tools and adjustable settings. The options trade service also includes a watchlist, which allows you to keep track of the options activity associated with specific equities. Even with some flaws, all of its distinct has let it earn its place in the list of best options trading alert services list.
Cost
The Unusual Activity Scanner is included in the Optionsonar options trading alert services' premium subscriptions, which start at $35 every month. The Multiple Option Scanners option, on the other hand, charges $75 monthly and includes browser push alerts.
The most expensive payment range is the all-in-one Multiple Option Alerts and Scanners package, which costs $109 per month. However, it may be out of reach for the majority of individuals interesting in trading and its related alerts services. You can cancel your monthly subscriptions at any moment, and you can change plans on a monthly basis.
CLICK HERE TO READ MORE ABOUT OPTIONSONAR
4) Mindful Trader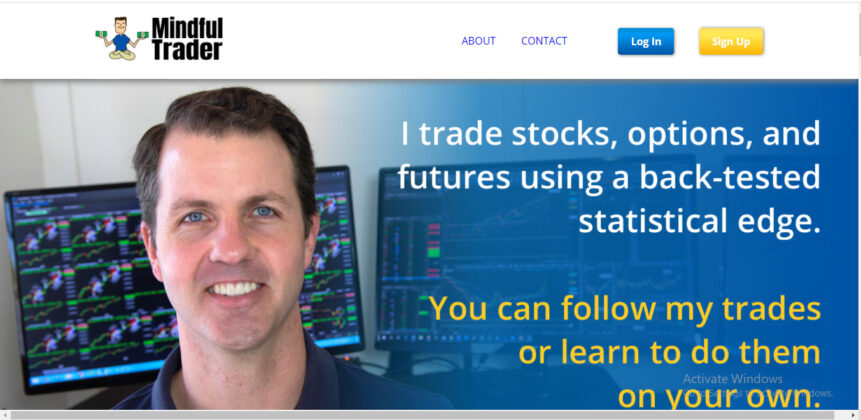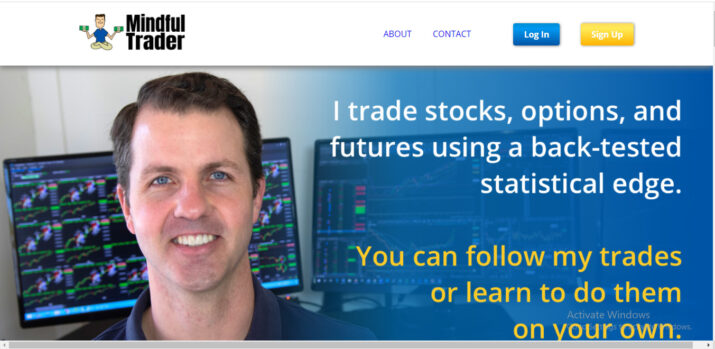 Summary
Mindful Trader's trading options alert service assists users in profiting from profits over a period of days or weeks. Swing trading carries risks that are higher than those associated with more traditional, longer-term strategies.
Mindful Trader's founder, Eric Ferguson, spent more than $200,000 and four years creating the methods that are employed in his business. In November 2020, Eric began live-trading his techniques, and the account's total return has outperformed the S&P500.
Users of Mindful Trader receive timely options trading alert using this service. It focuses on swing trading, which is a type of trading that falls somewhere between day trading and longer-term buy-and-hold strategies. With Eric's trading ideas, institutional investors can ensure profitable trades as they start to trade.
Mindful Trader is a hybrid trading service that provides stock picks, option picks, and, on rare occasions, micro future contracts. This options trading alert service distinguishes itself from other providers by offering details on the trading strategy employed. Subscribers have access to a library of explanatory films that cover anything from options trading methods to trading system creation.
To summarise, Mindful Trader is an excellent choice for investors who are confident in their ability to follow the logic behind the market rather than the emotion. Its trade options will lead you to new trading opportunities that swing traders, day traders, and options traders can benefit from.
Cost
By any measure, Mindful Trader is not cheap, but at $47 per month, it is not outrageous – especially when compared to other options trading alert services. Every day, members receive three stock purchase signals, stock option trade alerts, and futures choices.
The fee includes access to education services as well as email assistance. The minimum options contracts' length is simply one month, and customers can cancel their subscription at any moment.
CLICK HERE TO READ MORE ABOUT MINDFUL TRADER
5) Market Chameleon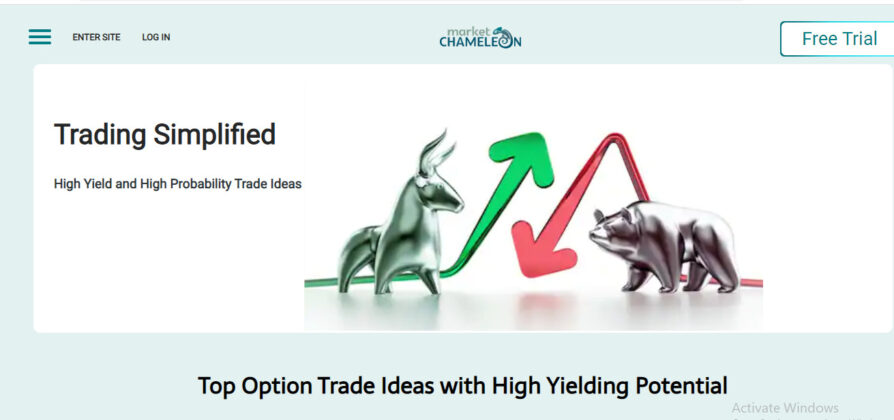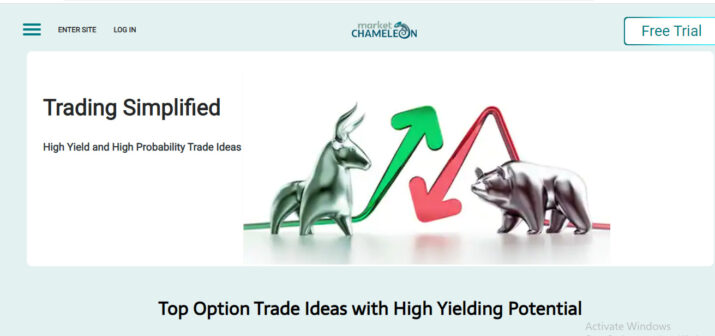 Summary
Another excellent resource for trading ideas related to the options and their strategies is Market Chameleon. The tool is used by customers to evaluate option activity. Market Chameleon manages to present essential information very elegantly, despite its antiquated user design. The unusual volume scanner tool will show you which stocks have higher-than-average option activity, as well as information on market activity caused by catalysts.
Even though Market Chameleon may not be the most aesthetically pleasing option trading service, and numerous users argue that the user face of the website has gotten obsolete. But the key is that Market Chameleon concentrates on data and, unlike any other tool on our list, allows investors to examine option contracts.
Utilizing this option alerts service with Microsoft Excel and even Google Sheets is the same as using a financial API. All of the findings are shown in tables that you may classify and refine according to your needs, and it truly is a great help.
The trading alert service, that is Market Chameleon, includes a number of handy analytical tools that may provide you with a wealth of relevant data and trading ideas. However, it is difficult to use without prior expertise, so although experienced options traders may find significant value in this instrument, newbies will struggle.
Swing, day traders as well as other traders may log in and search for impetus events, implied volatility movers and their rankings, as well as movements related to open interest in the price data and other fundamental data points. You may also use it for backtesting trade ideas, scan for lulls and abnormal trading quantity, and monitor pre-market and after-hours activity.
There are tons of stock data points and options to generate all kinds of statistics. You may utilize the information to discover profitable trade plans that have a high probability of success, for example. The service provides you with exact entry price points and strategies to get your trades out at the right moment while avoiding strike prices. Its options trading strategies will make your stock options dreams come true by providing trading opportunities.
The order flow screener helps you to assess market mood using facts rather than guesswork or personal instinct. Moreover, Market Chameleon will present the most optimistic and bearish stocks based on the recent options activity.
Cost
Market Chameleon, a seamlessly comprehensive analysis tool, has a subscription fee of $99 for every month. This lets you have access to the Stock, Earnings, and Options Trader modules. You may also pay $69 monthly to just get the module called the 'Options Trader'.
CLICK HERE TO READ MORE ABOUT MARKET CHAMELEON
6) Simpler Trading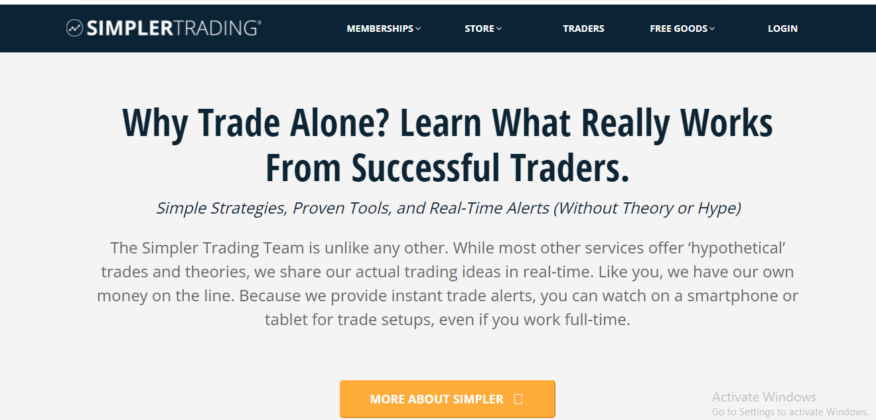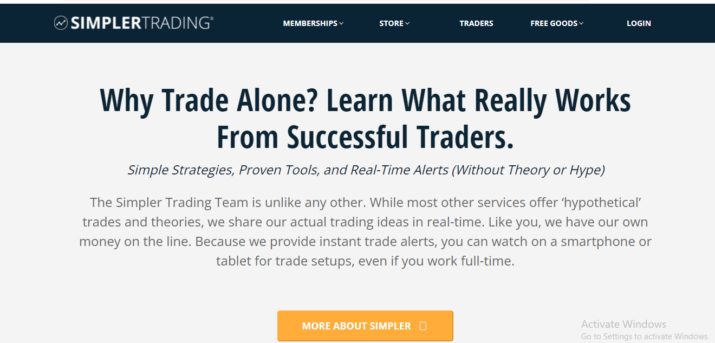 Summary
Simpler Trading provides one of the most complete sets of courses, alerts resources, and tools to help you go to the next level, regardless of your experience level in the real world, which is why it is in this list of the best options trading alert services.
John Carter established the Simpler Options trading community. John gives live market analysis and trade suggestions in the chat area. John is the author of the best-selling book "Mastering the Trade" and has over 25 years of options trading experience.
Throughout the course of Simpler Trading, John has put together the right combination of education, engagement, trade alerts, and trading tools to keep his students interested and moving forward.
The VIP video newsletter, which is released nightly and contains news, alerts, lessons, and evaluations of the day's transactions, is one of its most useful services. In addition, the 20-minute films examine prospective transactions for the next day. The films are presented by a professional trader who shares screens of their charts to illustrate their analytical method. That is in addition to an extensive collection of 80 films that teach everything from fundamental ideas to advanced trading methods.
Through webinar-based conversations led by a professional trader, this options trading alert service brings those principles to life. Students are guided through a comprehensive market analysis utilizing real-time technical analysis of their holdings in each daily session.
Simpler Options is an options trading alert service that provides excellent service at a reasonable cost and will help you avoid mistakes when it comes to stocks.
Cost
Gold members have access to the premium trades video, trading room archives, and an options trading alert service for $247 per month. Courses in trading are available separately for a charge. Each course costs $397 and comes in three varieties: Basic, Premium, and Elite. All subscriptions come with a $7 trial period that gives you full access to all resources of this service, so users can start trading options the right way.
CLICK HERE TO READ MORE ABOUT SIMPLER TRADING
7) Option Alpha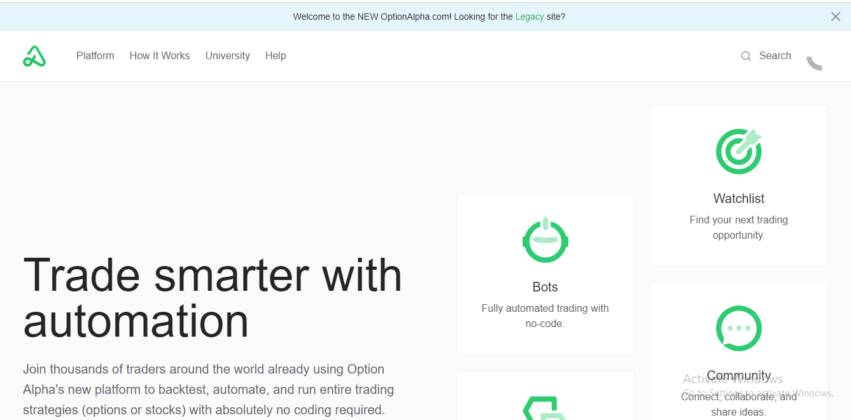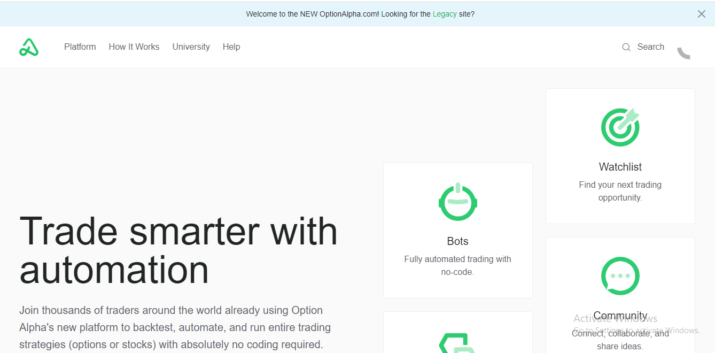 Summary
Option Alpha, our last selection as the options alert service with the greatest online educational platform, offers ten high-quality courses with 160 videos for free.
There are a variety of free trading services available, but they are sometimes restricted. Since it is run by Kirk Du Plessis, a former investment banker, and analyst, you can anticipate expert-level training from Option Alpha. He advises hedge funds that specialize in option techniques in conjunction to running Options Alpha. All of the wide variety of features offered in this trade alerts service are better than the other services.
Option Alpha's free service is as excellent as it gets for options trading beginners who want to absorb up as much information as possible at their own speed before investing in a premium training session. You gain access to 12 courses with 180 video lessons just by registering with your email.
Options fundamentals, a stock symbol, entries and exits, bullish, neutral, and bearish as well as options trading strategies, portfolio management, pricing and volatility, and more are among the topics covered in the service.
There are three membership packages and each of their's alert services differs from the other. Educational video courses, PDF guides and checklists, podcasts, blogs, live trade example videos, and live webinars are all available for free as part of the subscription.
Daily trade options alerts, nightly trade review videos, current portfolio overview, and Forum Access are all available with the Pro Membership so you can earn a large profit.
With the Elite membership, you will get access to all of the pro features, as well as weekly strategy calls, monthly live Q&A calls, small group coaching, paper trading account, recordings, software discounts, and forum access and alerts, with this Elite membership.
Cost
Option Alpha is one of the few alert services that has two premium memberships available.
The Pro package will set you back $99 per month. The Elite plan has a monthly fee of $299. A yearly subscription fee of $990 and saves you a lot of cash. For a one-time payment of $1,997, you may switch to a lifetime subscription.
CLICK HERE TO READ MORE ABOUT OPTION ALPHA
| RECOMMENDED TRADING COURSE | REVIEW | VISIT |
| --- | --- | --- |
| | #1 Forex, Crypto and Stocks trading course. Ranked most comprehensive by Investopedia and Best by Benzinga. Free to Try! | |
Choose Asia Forex Mentor for Your Forex Trading Success
If you have a keen interest in establishing a successful career in forex trading and aspire to achieve substantial financial gains, Asia Forex Mentor stands as the optimal choice for the best forex, stock, and crypto trading course. Ezekiel Chew, renowned as the visionary behind trading institutions and banks, is the driving force behind Asia Forex Mentor. On a personal note, Ezekiel consistently achieves seven-figure trades, a distinction that truly sets him apart from other educators in the field. Here are the compelling reasons that underpin our recommendation:

Comprehensive Curriculum: Asia Forex Mentor offers an all-encompassing educational program that covers stock, crypto, and forex trading. This well-structured curriculum equips aspiring traders with the knowledge and skills necessary to excel in these diverse markets.

Proven Track Record: The credibility of Asia Forex Mentor is firmly established through its impressive track record of producing consistently profitable traders across various market sectors. This achievement serves as a testament to the effectiveness of their training methodologies and mentorship.

Expert Mentors: At Asia Forex Mentor, students benefit from the guidance and insights of experienced mentors who have demonstrated remarkable success in stock, crypto, and forex trading. These mentors provide personalized support, enabling students to navigate the intricacies of each market with confidence.

Supportive Community: Joining Asia Forex Mentor brings access to a supportive community of like-minded traders pursuing success in the stock, crypto, and forex markets. This community fosters collaboration, idea-sharing, and peer learning, enhancing the overall learning experience.

Emphasis on Discipline and Psychology: Success in trading necessitates a strong mindset and disciplined approach. Asia Forex Mentor provides crucial psychological training to help traders manage emotions, handle stress, and make rational decisions during trading.

Constant Updates and Resources: The financial markets are dynamic, and Asia Forex Mentor ensures that students remain up-to-date with the latest trends, strategies, and market insights. Continuous access to valuable resources keeps traders ahead of the curve.

Success Stories: Asia Forex Mentor takes pride in a multitude of success stories where students have transformed their trading careers and achieved financial independence through their comprehensive forex, stock, and crypto trading education.

In summary, Asia Forex Mentor emerges as the premier choice for those seeking the best forex, stock, and crypto trading course to carve a rewarding career and achieve financial prosperity. Through its comprehensive curriculum, experienced mentors, practical approach, and supportive community, Asia Forex Mentor provides the necessary tools and guidance to mold aspiring traders into accomplished professionals across diverse financial markets.
Conclusion – What is the Best Options Trading Alert Service?
Benzinga is the finest, all-in-one answer in this list of the best options trading services. It combines high-end options analysis services with its mentorship program.
If you are a day trader, Benzinga Pro is well worth it, since it is one of the only options trading alert services that offers you quick access to the news, giving you an advantage in the market to get the profit you are working hard for.
The audio news squawk box and live chat with the news desk are useful tools that allow you to react fast and increase your trading earnings. And this is why Benzinga Pro is truly the best options trading service.
CLICK HERE TO GET BENZINGA PRO AT A DISCOUNTED PRICE
F.A.Q.
How do you go about becoming an options trader?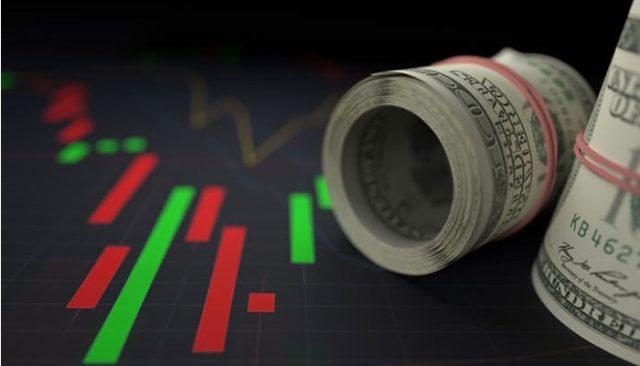 If one is interested in the world of trades and wants to become an options trader, it is great to pick the best major for you. The majority of options traders have a bachelor's or master's degree.
Associate's degrees and doctoral degrees are two more degrees that we frequently find on options trader resumes. You could discover that previous work experience can assist you in becoming an options trader and know how to draft options contracts.
What is an alert service for trading options?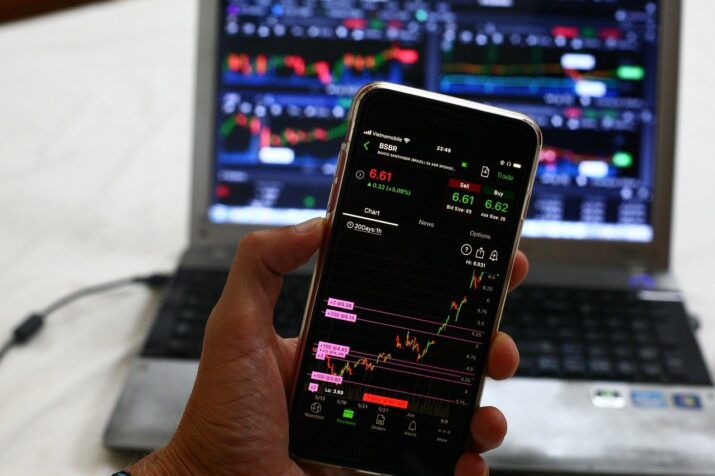 Stock options are bought and sold by an options trader. Typically, you will be employed by a big investment bank or a private hedge fund. You will be in charge of creating option contracts and forecasting models. Working in an investment bank, a commercial bank, or a major commercial bank is a common way for individuals to gain expertise.
Which options trading advisory service is the best?
The finest choice alert services are the ones that best meet your requirements, even if they are multiple in number. A options alerts service, for example, is ideal for individuals who do not possess the time to conduct a comprehensive research. Options screeners, on the other hand, are the ideal tool for investors who love data and statistics and operate autonomously.
Who are the most successful options traders?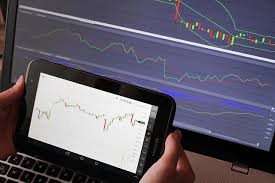 The greatest option traders are well-prepared, possess excellent analytical abilities, and execute their strategy. Since various degrees of risk create highly varied returns, options traders cannot be assessed purely on the basis of returns. A trading strategy must include a distinct options strategy as well as the use of outstanding tools.
Are option alerts beneficial?
Option alerts services are appropriate for both day and swing traders. Before making a transaction, keep an eye on strike prices, expiration date, and volatility. These alerts services can be utilised to hedge current holdings as well as trading in their own right for profit.