How To Trade Metaverse Stock – An Expert's Take 2023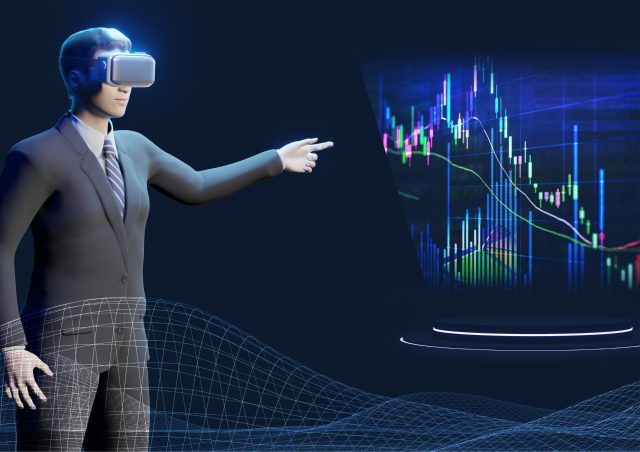 Metaverse stock is among the rising investment opportunities, and they are a promising shift of the blockchain technology applications, building on web 3.0, artificial intelligence, and virtual and augmented reality.
However, investors ask many questions about the potential of blockchain applications – other than the cryptocurrencies exchanging across the exchanges we see around.
How secure are the investments in the Metaverse stocks? Are they sustainable, and will they grab the future, as experts are saying?
In this guide, we'll share insightful information on how you can approach Metaverse stock as a beginner. So, we'll give you the information from an expert's viewpoint.
And specifically, to guide us through is one distinguished investor, trader, and trainer – Ezekiel Chew.
Ezekiel Chew comes from Asia Forex mentor, and he brings in a vast wealth of experience – not less than twenty years in the financial markets.
This post will make a clear distinction on what Metaverse stock is. The critical section will be on how investors can invest in the Metaverse. In this section, we'll cover a few requirements – as this is an upcoming form of largely speculative opportunities.
In light of the above, there is a section covering the key stocks that are already out there in the markets. It's critical to share with prospective investors that blockchain applications– the Metaverse inclusive are risky undertakings.
The risks we mention arise due to the lack of regulations to keep illegal actors from fleecing unsuspecting investors. However, it's critical to re-affirm that the Metaverse has great promise– and you'll get the reasons by reading through.
Right after the conclusion, there will be a brief FAQ section. We'll give some responses to the anticipated questions with input from our leading expert.
What is a Metaverse Stock?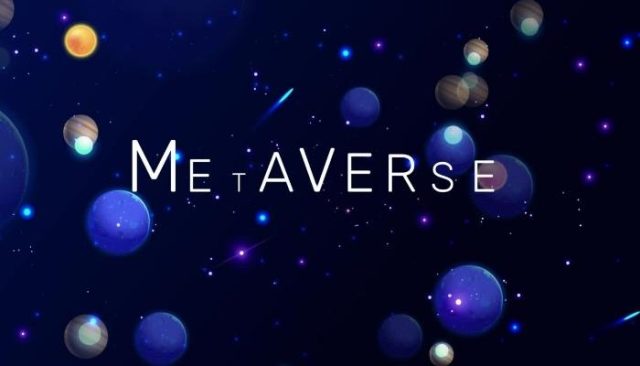 First, we'll get into what the Metaverse is before bringing in the element of the stocks that investors can look out for.
A Metaverse is simply a 3-dimensional application of the internet. Metaverses are virtual creations of the elements you see in a physical world. Users spend their digital life in the Metaverse with personal accounts under an avatar.
While metaverses are at their blinks of formation as the next big thing, it's an awesome experience to live the experience they promise – a nexus between our virtual experience and eCommerce applications.
At this point, it's worth noting that some of the huge promises like the Metaverse have remained mirages until they happen. Yet, investors have to explore the opportunities far ahead in time before mass adoption comes to ordinary users.
Metaverse Stocks
Metaverse stocks are investments where an investor owns a share of a company whose objective of business is the virtual worlds. In better worlds, do not confuse the Metaverse stocks with internet service provider stocks.
Metaverses do not compete with the internet – which is the connection between billions of gadgets across the globe. Simply, the metaverses build on the internet.
Metaverse Concept – Brief History
The Metaverse as a concept has been around for decades. However, it first appeared in the science-fiction novel Snow Crash by Neal Stephenson in 1992. Later works by other companies came up with online communities arising from the concept. One distinct set of work is the Second Life, hitting the markets in 2003.
In a Metaverse, people communicate with others using virtual representations of themselves known as avatars. So it is coming up where many people or avatars interact in the form of a community.
It's a virtual reality world – where avatars use digital currencies to do all their stuff, like buying clothes. For video gaming, avatars can buy weapons and protective stuff, as well as many other things.
When it comes to traveling, avatars have fun traveling through the metaverses with the technological help of virtual reality hardware and controller sets.
According to the novel Snow Crash, the Metaverse takes the form of a dystopian view of the future. While it has the real idea, the author – Neal Stephenson, brings out the Metaverse as the next-generation internet built on the ability to connect through virtual reality.
Metaverses connect with anticipation of Neal, with the need to have the technical skills to use avatars with complex adjustments. In addition, the avatars have classes or statuses working within restrictions in the same environments.
And in anticipation, the actual metaverses require users or avatars to meet registration and paywall requirements – just as some websites are doing now.
Future of Metaverses
In 2011, the movie – Ready Player One hit the market based on a novel by Ernest Cline and directed by Steven Spielberg. It popularized the idea of the metaverses. Specifically, it foresees the earth far ahead into time. 2045 to be precise, where human beings will escape earthly troubles by escaping into a virtual world – The Oasis.
Users can access The Oasis using virtual reality visors plus haptic gloves – allowing them to touch the objects within the virtual environment. Lastly, we can view the Metaverse as the virtual world where people live.
They go to work, go shopping, and interact with others, and all this is at the comfort of a couch or wherever they may be within the physical world – that is, the Metaverse.
Facebook and the Metaverse
The term "Metaverse" came into the global spotlight in October of 2021, after Mark Zuckerberg renamed Facebook to Meta. The re-naming also came with big strategies to put in $10 billion within a year to build on the technologies to attain the objectives of the Metaverse.
Facebook or Meta now falls among the five leading giants in technologies globally. The above move only serves as a hint of where the future is. Some experts say the Metaverse will be the next giant leap in evolution in the ages of the internet.
Ideally, the Facebook Metaverse will bring in gaming, virtual communities, business, and social meetings – real people linking up via avatars or digital facsimiles.
How to Invest in the Metaverse?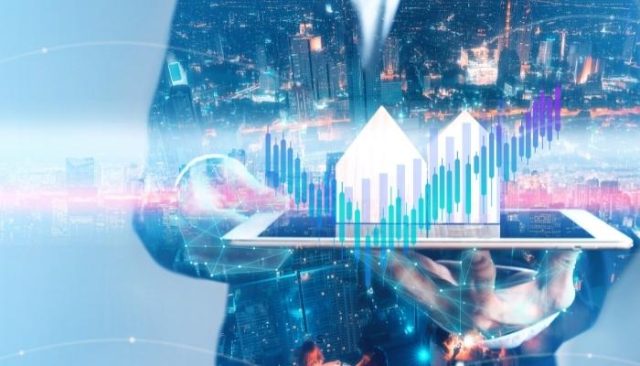 Here are several approaches you can pick insights from to invest in the Metaverse. Each method aligns with what your targets are.
#1. Invest in Land
Investing or buying land in a Metaverse requires an account with a Metaverse platform.  You can either use Sandbox or Decentraland.  And on each website, you'll be required to select an avatar.
Next, you need to research real estate as you would in the real world. So, visit other lists like Zillow or Redfin to help you compare the prices.
Also, compare with similar purchases via OpenSea.io or NonFungible.com to see if you are getting good values. Specifically, Zillow as a site shows sale histories of a property in the Metaverse.
Lastly, please note that once you complete the purchase transaction, you get an NFT or a non-fungible token representing the land under your ownership in the Metaverse.
#2. Buy Non-Fungible Tokens
While an NFT represents properties or land in a Metaverse, there are many other NFTs you can buy. The list includes artworks, music, or other collectibles. One art gallery that also runs auctions is Sotheby's. You can buy NFTs for works of various arts.
Plus, you can get more NFTs affiliated with leading brands like Addidas and  Gucci.
Please note that before you can complete the purchase of an NFT in a Metaverse, you have to log in. You are free to access the Metaverse log-in via a platform of your choice.
Next, you have to connect a Cryptocurrency wallet to facilitate the purchasing transaction. Since you need cryptocurrencies to transact in the Metaverse, you can obtain that from top-ranking Cryptocurrency exchanges.
#3. Invest in Cryptocurrencies or Crypto-assets
Transactions on the Metaverse require cryptocurrencies. Some cryptocurrencies like MNNA and SAND are Metaverse-based cryptos. You can get them from leading Exchanges like Coinbase.
#4. Buying Stocks in the Metaverse
Metaverse stocks have no separate stock exchange. So you can only purchase stocks or shares from traditional stock exchanges.
However, there are few ETFs or exchange-traded funds with companies oriented to the Metaverse:
ProShares Metaverse Theme ETF
Subversive Metaverse ETF
Roundhill Ball Metaverse ETF
What Is the Best Way To Invest in the Metaverse?
You may start with the ETFs as you build knowledge and experience with Metaverse stocks. For these, you'll only need Fiat money and not cryptocurrencies.
However, with sufficient experience, you are free to play and shop with the real Metaverse. Here you need to be aware of the risks and long-term benefits of investing in virtual pieces of land, NFTs, and crypto-assets.
Meta Platforms that offer Virtual Worlds
Technology and integrated virtual environments make fiction come to life.
Next, we'll go through leading firms focusing on their efforts to make the Metaverse a reality.
#1. Meta Platforms Inc.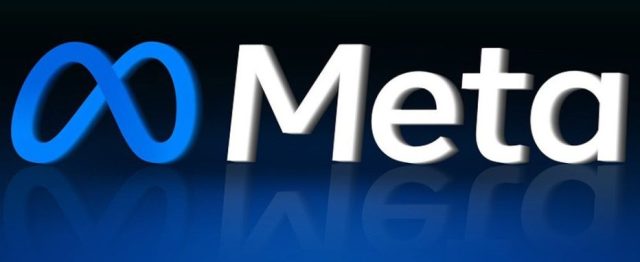 Facebook, now Meta, has since 2014 been strategically shifting by putting heavy capital into the Metaverse concept, as evidenced by the 2021 name change.
Meta is not looking back, and they've already filed patents to help fix gaps in their focus on delivering a virtual world. Also, there's a huge support in the course from two critical subsidiaries – Oculus and Horizon.
Meta's ultimate goal is commercializing the new platforms, largely building on the Metaverse to create revenue streams via advertisements.
#2. Cloudflare

Cloudflare is a gateway for handling user requests and relaying results. Within the Metaverse, there needs to be a Web 3.0 compliant gateway- and this is where Cloudflare is coming in.
Their specialty is streamlining the various gadgets from the user side and enabling resource allocation in line with developer standards. Specifically, Cloudflare Ethereum, as well as IPFS Gateways, helps Web3 developers streamline their service request protocol.
With the increasing need for infrastructure to support Ethereum (Eth) or IPFS nodes, the Cloudflare stock will gain traction and rising in share price.
#3. Roblox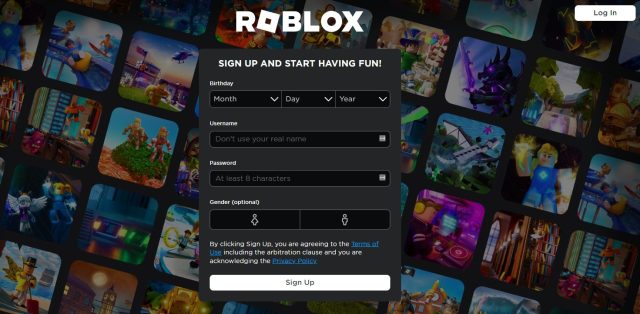 Roblox's platform is exploring gaming concepts and already has a system with millions of active players. Other than gaming, it is enriched by the development of a versatile platform with the integration of many games with entertainment.
Roblox gets no profits from games but rather from selling crypto-assets for users to access and explore the fun. The long-term plans are to upscale the immersive nature of games and add events like concerts.
And part of the plan includes acquiring other strategic firms to help them build up the technology and the revenue streams. Of course, achieving the above will increase the share prices for investors.
#4. Unity Software Inc.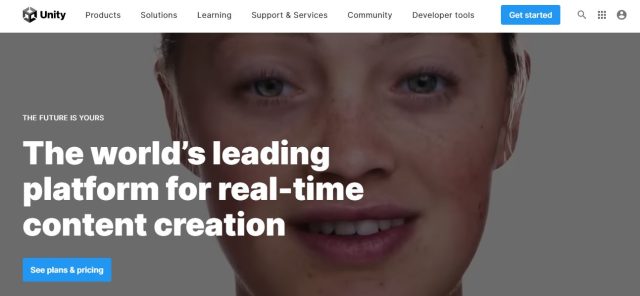 Unity Software is leveraging the power of video gaming by putting in place strategies to encourage developers to bring in entertaining stuff.
By building on the 2 3D video gaming engines, Unity software is also tapping into youthful minds to help shape the future by shaping the realities of the Metaverse.
#5. Autodesk Inc.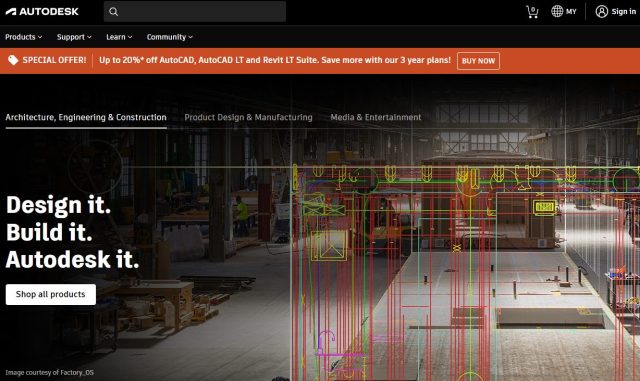 Autodesk has been publicly trading since the 1980s. And they make professional designers roll out fantastic projects in 2D and 3D.
Their software solutions bring in billions in revenue.  However, to remain realistic, they have to shift into the future strategically. Part of their shifts is now offering creations of virtual buildings.
They attain that by exploring a mix of both VR- virtual reality and AR- augmented reality. So, the Metaverse is a key focus for Autodesk moving forwards.
#6. Microsoft

Microsoft is taking giant leaps to come to the forefront by adding infrastructure for cloud computing. And the Metaverse is in the broader picture of the strategic shifts toward repositioning in the digital world.
With an extensive market recovery, the reengineering of Microsoft via the Meat Verse will reshape the PC experience into the future. They are exploring artificial intelligence Avatars to create platforms for virtual meetings and online entertainment platform within an interactive digital universe.
Agreeably, there's huge potential with gaming via the Xbox, and shifting it to the Metaverse only increases their odds with the interactive digital universe-facilitated landscapes.
#7. Nvidia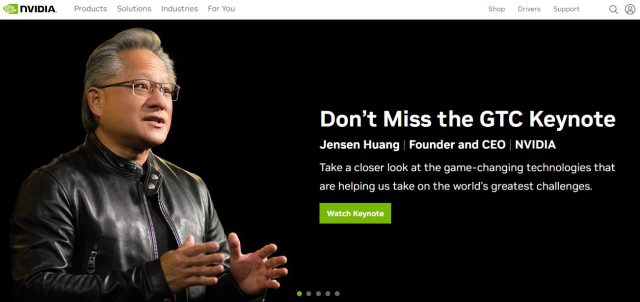 Nvidia has performed well over recent years in the stock markets. And the biggest boost comes with their focus on exploring artificial intelligence and shaping products to sustain their future revenue stabilities. Reengineering the shift to chipsets or graphics processing units that facilitate access to the Metaverse is a significant milestone.
Other than in-house expertise, Nvidia is exploring acquisitions of other strategically positioned experts to help them garner efforts – to create products with processing ability to accommodate most investors' expectations with Metaverse hardware.
#8. Shopify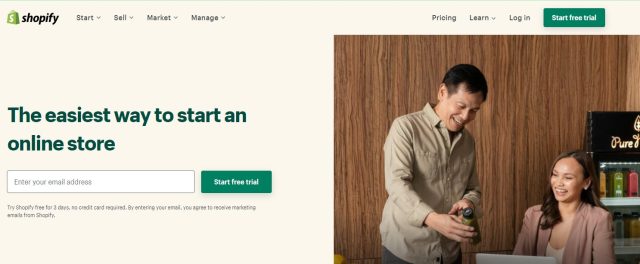 Shopify, other than facilitating online purchases, has been serving other small businesses – by integrating retail websites.
Shopify is already in the realm of the Metaverse cognition that the Metaverse will be a huge portion of the digital assets. It's the reality to keep away from stagnation and constantly change with the current and future needs in the broader picture.
Recent efforts include the purchase of an application for augmented reality – helping customers see their purchases in virtual arenas. Also, there's an NFT platform to serve digital creators and customers for NFTs.
The efforts above only serve to make Shopify more aligned with the expectations – a leading firm within the Metaverse concepts.
#9. Roundhill Ball Metaverse ETF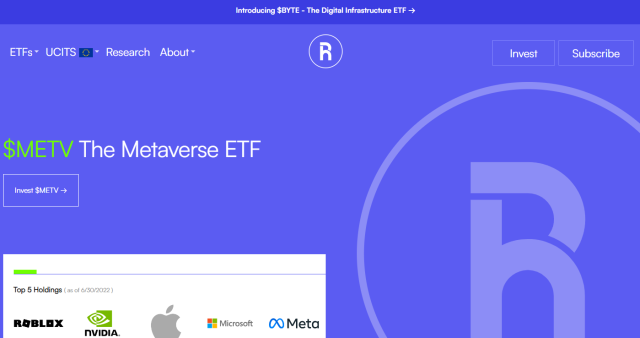 The ETF is built with two options – to track ETFs and help investors participate in the virtual world.
Matthew Bal, a leading venture capitalist, is spearheading the re-engineering with experience to align with the Metaverse.
Holdings comprise platforms of gaming, cloud computing solutions, and stocks. Microsoft, Tencent, and Nvidia are prospective partners in the endeavor. Achievements include an accumulation of $100 million and over in assets with promising volumes
#10. Fastly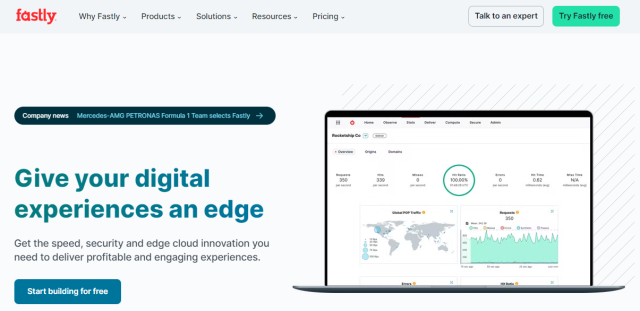 Fastly is a service company dealing with media streaming, security, e-commerce, and deliveries. The focus of the platform is reducing the latency of decentralization and upscale data transfer between partners globally.
So, Fastly comes in as a facilitating partner to eliminate backlogs and capacity issues for the efficiency of performances within the Metaverse.
In summary, Fastly brings in scalability, efficiency, and low costs with data and information exchange.
Hopefully, the huge boost for cloud network services will end up in higher stock values.
Best Forex Trading Course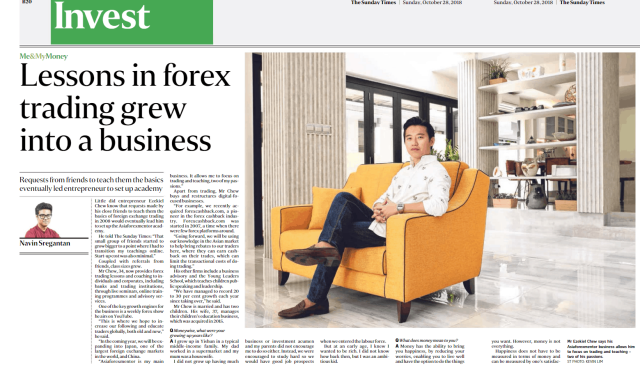 One Core Program by Ezekiel Chew – the lead trainer and co-founder of Asia Forex Mentor, is the best Forex trading course.
The course is set on a clear road map that brings trainee traders from newbies to expert traders. The course culminates with the life-long skills for traders to close 6-figure profits per trade.
Behind the course, the trading process helps traders to analyze markets and ride on a mathematically proven set of probabilities to help traders grow their accounts by picking on positions with very low-risk cum and high chances of profit.
Over the past two decades, Ezekiel Chew has helped many traders with the course. They come from banks, successful trading firms as well as retail traders.
| RECOMMENDED TRADING COURSE | REVIEW | VISIT |
| --- | --- | --- |
| | #1 Forex, Crypto and Stocks trading course. Ranked most comprehensive by Investopedia and Best by Benzinga. Free to Try! | |
Best Crypto Brokers
Broker
Best For
More Details

Earning Rewards
Read Review




securely through Coinbase website




Altcoin Trading


Read Review





securely through Binance website






Sign Up Bonuses
Read Review





securely through Crypto.com website




New Investors

Read Review




securely through Gemini website



Conclusion: Metaverse Stock
Metaverse stocks are risky yet highly profitable opportunities for smart investors who are able to onboard at early stages. As the world goes more digital- giant and small tech firms are exploring the possibilities – of virtual reality and augmented reality to create a real virtual world.
These films are building on what they have, plus exploring frontiers –  mergers, acquisitions, and newer technologies. Investors can start slow with Metaverse ETFs on the stock market and later onboard with cryptocurrencies, NFTs, and virtual land in the Metaverse.
Metaverse Stock FAQs
What are the best Metaverse Stocks?
The best stock market to buy Metaverse stocks are firms leading in shaping the future of the Metaverse. Meta or formerly Facebook and Shopify, are on the list.
However, investors are free to research and spot smaller firms with big opportunities.
What stocks are in the Meta ETF?
Meta EFTs include Microsoft, Nvidia, and Meta Platform Inc.
With time, more stocks will join the Meta ETFs list
Can I invest in the Metaverse?
Yes. Start by researching and seeking reliable financial advice on metaverse stocks to buy.
You can start slow by taking on ETFs in the Metaverse market category and buying them using Fiat.
Next, with good information and experience as metaverse investors, use crypto and hold NFTs or artworks, even virtual land in the Metaverse space.