Kik Scams: A Guide To Avoiding Them
Kik is an instant messaging app that lets you have a chat with a person from all over the world.
Kik Messenger is very popular because of its active users, user-friendly chatting platform, and its use as an online dating app. There are so many dating apps and websites, but some users prefer to use Kik Messenger to find a person who wants to be romantically involved.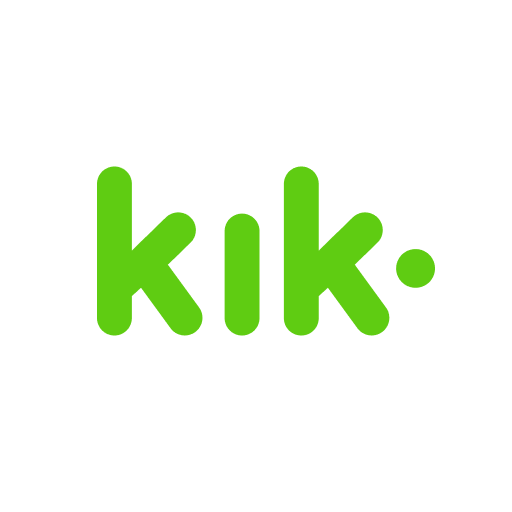 The Kik app can be found in the Apple App Store and the Android App Store as well. Kik messenger is very popular these days for chatting, making friends, making connections, finding a dating partner, and unfortunately, falling victim to a Kik scam as well.
Remember, Kik Messenger is an online messaging app and is prone to scams every moment. Kik scams are not so different from other scams that are happening on online dating websites or some other messaging apps.
People who are unaware of Kik scams like phishing might fall victim to them and might lose money or personal information that way. Sometimes they are not even after the money but your personal details, which is why they will try to get as much information as possible out of you.
Knowing about Kik scams is important while you use Kik Messenger for your personal purposes. Whether it's online dating or chatting with a person, you have to be careful and look for a sign that might give you a hint of whether it's a scam. So let's look at some of the most common Kik scams that might happen while using Kik Messenger or the Kik App.
| RECOMMENDED SCAM DETECTION SITE | REVIEW | VISIT |
| --- | --- | --- |
| | Search everything about the person you are dating. Includes profile search, social media search, and more. | |
What Are Kik Scams, and How Can You Avoid Them?
What is a Kik Scam?
A Kik scam is the type of scam that might happen to you when you are using the Kik app.
Kik, being a very popular messaging app, has attracted all kinds of people to it. A real person, a scammer, teens, business owners, people who want to date, etc.
All of them are using Kik Messenger for various purposes. It's very easy to create an account on the Kik app. It's a simple messaging app, and anyone can create a Kik account. The problem is when you start chatting, only then can you fall victim to a potential scam.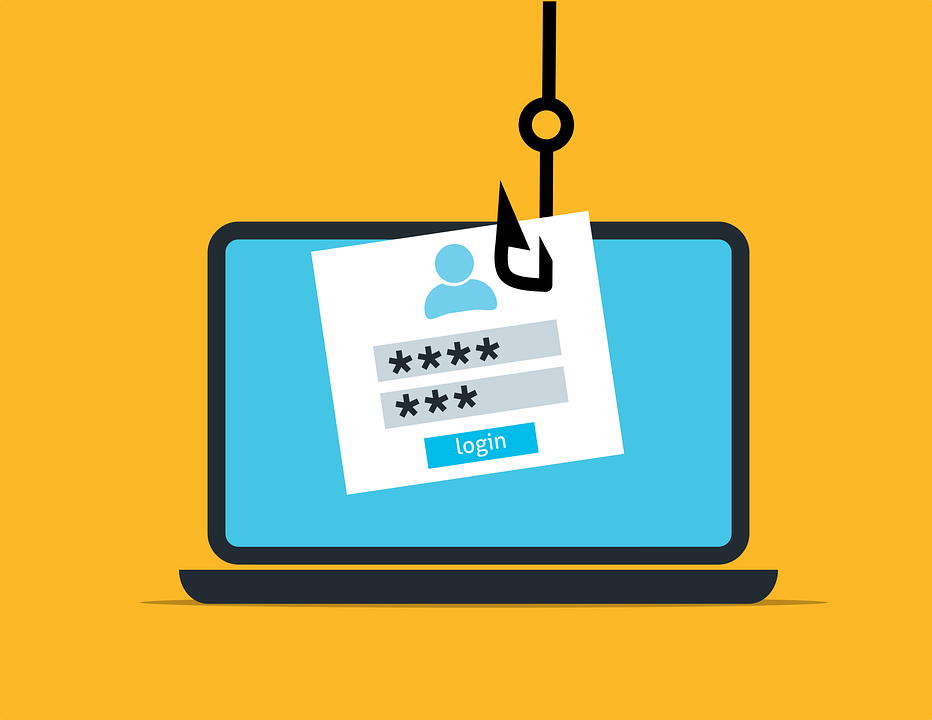 The term "Kik scam" actually means when a scammer creates a fake account, searches and finds easy targets, pretends to be a real person, and then lets you click on a malicious link. They chat with you as friendly as any real person would. A person will message you, pretend to be a good guy, and send you links that will let you leave the Kik messenger and take you to another website. Then, they will ask you for details like personal information, like your password or email address. They will say it's to verify something, but actually, it's just a sign of a scam happening.
Be careful and don't let a scammer fool you into thinking that the website from that link is safe. Always look for websites that have https:// in their URL. The "S" in https:// here means that it is secure with an SSL certificate. By being knowledgeable a little, you can avoid being the victim of Kik scams. So never share your information, always verify that you are on the right and secured websites, and never click links sent by someone you don't know on Kik Messenger. That's one way to avoid a Kik scam.
How do they work?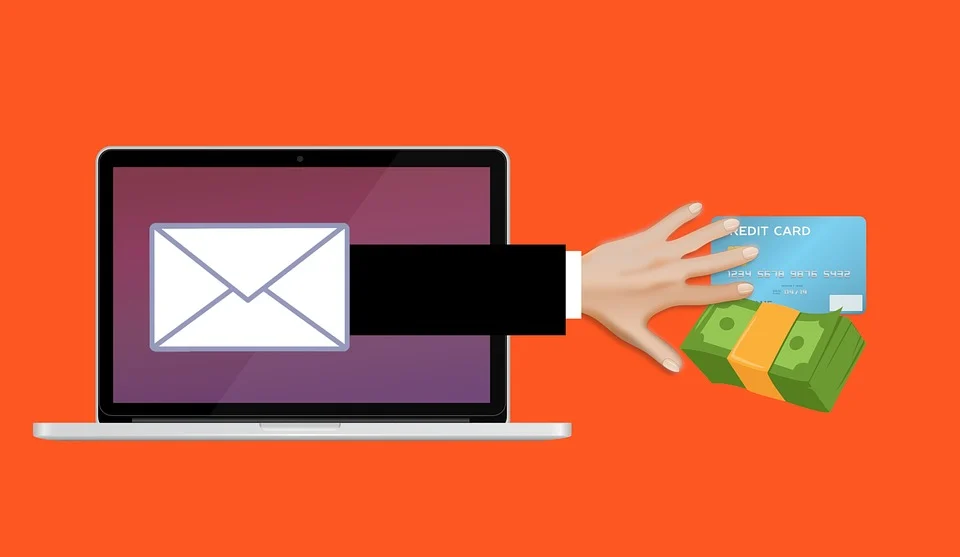 When we look at the victims who got scammed by scammers on dating apps or other messaging apps, we can see something in common. As dark as the Internet can be, there are also people like us who are trying their best to make the internet a safe place for its users. Whether it's Kik scams or other scam methods used by scammers, we all should know how they actually work. The answer to that is simple: a malicious link. The most common method scammers use to steal money or personal information is to send you a malicious link.
By clicking that, it will take you to an unsafe site where users are asked to enter their personal information. There are patterns to a scammer's messages, so be aware of that as well. All of their messages will be to persuade you that their site is legit and you should disregard everything else and just share your information. Once you have entered your information and logged in on their site to have access, you have already been hacked. They can now have access to your phone number, chatting history, photos, real name, Facebook, chat list, and even data on users you interacted with before. One simple click and you will fall victim to Kik scams.
The scammers only need a stable WiFi connection, your carelessness, and a link to steal all the things you have online. Especially with photos. They can block you from everywhere and might blackmail you. There are some professional scammers online too, who are looking for phone numbers, the country you live in, how much cash you have, etc. They have the power to delete everything you have. They will carefully craft message after message in order to entice and trap you in their scam. The scammers will retrieve your information and thus use it to their advantage.
Make sure your Apple app store is updated, your Kik app is up to date as well, and run software security patches whenever they are available to be safe from a Kik scam. Your photos, message log, and personal information are very important online. Protect them at all costs. That's my advice. Delete users who you don't know from your list of friends. Don't talk to a random girl who seems too friendly to be true. Send nothing to strangers online. Report it if you see a red flag of a Kik scam happening.
Why are they so popular?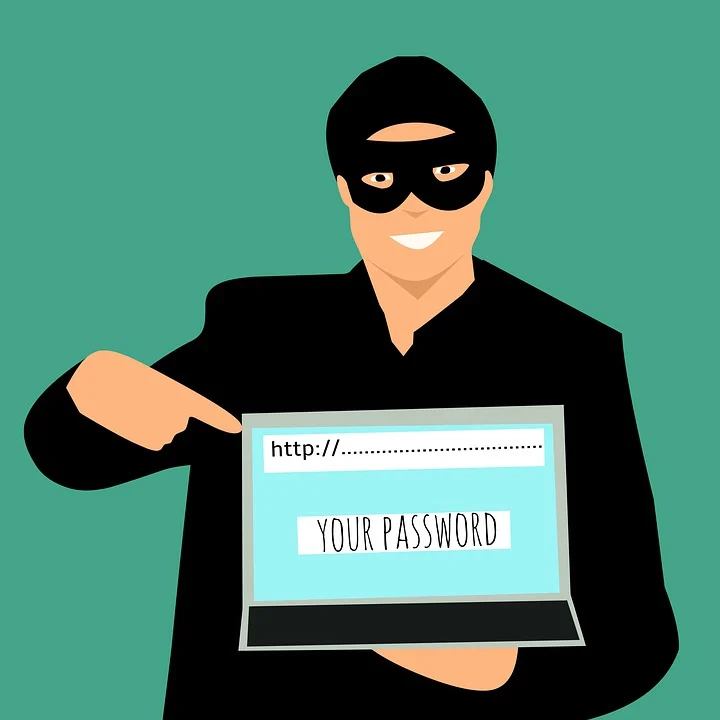 Its popularity is because of its users and their activity on the app. If you go to the Apple app store or Android app store and search for a messaging app, Kik will be on top. Millions of people are using it, and its users are increasing every day. Also, this app is used by users of Tinder as well. Tinder is a very popular dating app where users can share photos, send messages, and create connections with other people romantically. Apart from chatting, people use Kik for these purposes as well.
Anyone with a wifi connection or phone number can create an account and start sending messages to people. Therefore, it's so easy to commit scams on Kik and search for easy targets using messages. People fall for these scams because they can't identify them or report them properly. It starts with a text, but soon messages pile up, and then there is talk of money, pay, threats, and sending personal information. It's our job to protect ourselves from them and prevent others from falling victim to scams on Kik.
Most scams happen on popular platforms, and Kik is very popular these days. Therefore, many scams are happening there right now. Just remember, read messages carefully and never agree to pay anything to a random stranger. It doesn't matter how persuasive he is, just don't. Delete that user and protect yourself from these scams. Don't send money to anyone on Kik.
What should you do if someone tries to scam you on Kik?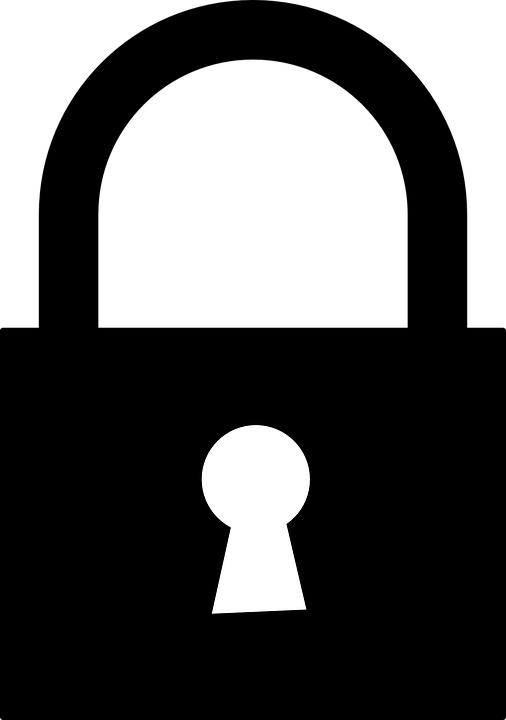 If you think you are being scammed on Kik, then stop your messages immediately with that person and block them right away! Deleting them from your chat list will protect you from their attacks. Hackers will try to steal your data by sending you a link, so never click on those either. You can also inform Kik customer support and report them. If someone sends you a suspicious message, report that too.
If things get out of hand and you think you are being hacked, you can also report that to the police. They will forward your case to the cybercrime division. Don't hesitate to use the services of the police because your protection comes first, whether it's online or in real life. If you see spam messages popping up in your chatbox, you can report them as well. These are very common and most often have grammatical errors in them.
Kik is secured, but many types of scams can still happen to you there, so always be attentive and send nothing personal to anyone on the Kik app. The first thing you should always do is to be aware of what those scams are and how to avoid them.
The risks of using Kik and the dangers involved
Just like other apps like Tinder, OkCupid, Facebook Messenger, etc. Kik is also susceptible to some serious risks and dangers. For the sake of knowledge, we can compare Kik to tinder here. In the past, apps like Tinder might claim that they had the best security, but that's all in the past. Unknown risks accompany new technology. If apps like Tinder are at risk of scams, Kik is no exception. Even Kik might be more at risk than Tinder because of its diverse user base. Tinder is just for dating, but Kik is used for chatting, dating, and many other things.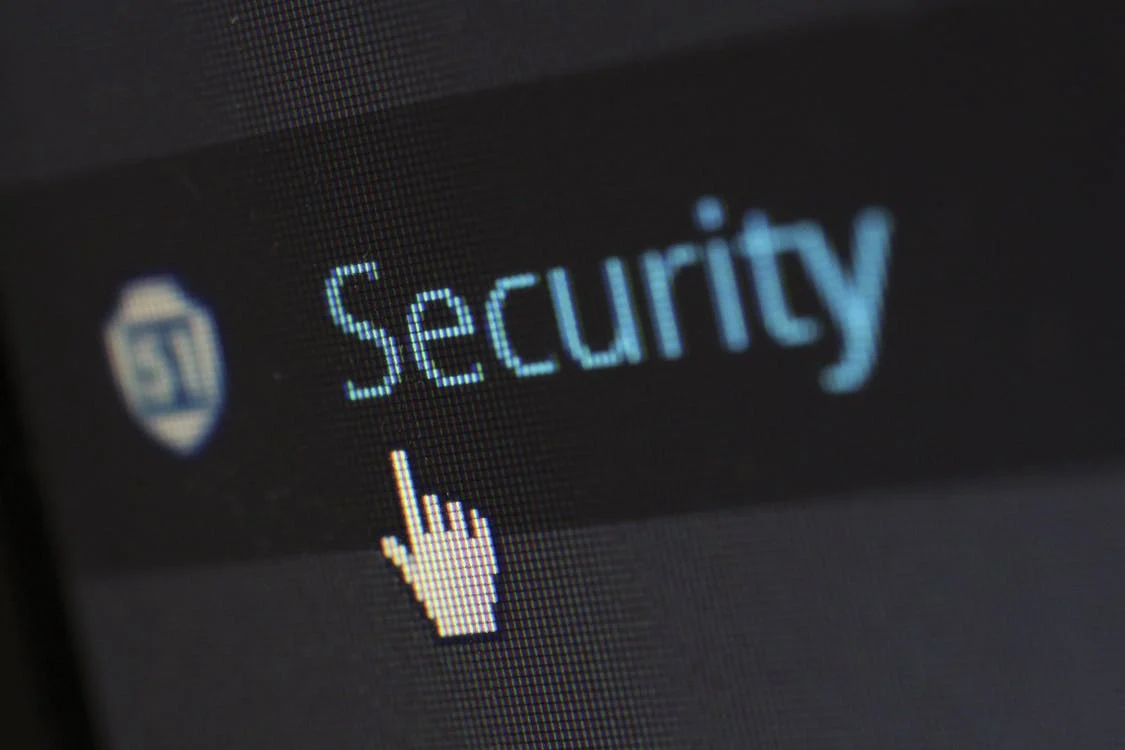 The first problem and risk of using Kik are that it requires a phone number to sign up, but it doesn't actually verify that. With proper searching, it's easy to find phone numbers on the internet. But if you do not verify them, you are at a colossal risk! Anyone can use that and create a fake account using your personal information. Like your actual name, or even your address.
Second, a Kik account can be made by providing no real name. It means that there is no step to verify the real identity of the person who is creating the account. Anyone can find you online. Also, it is not required to put profile pictures on Kik, which means no one can know who we are actually talking to. Anyone can play pretend and be someone else, which is dangerous. Kik has these two issues, which can endanger your safety while using the Kik app.
Let's hope Kik learns some things from tinder to avoid risks and dangers in the future.
FAQ:

Can you be tracked on Kik?
Yes and no. There is some speculation out there that the police can definitely track you on Kik. They say that all your messages can be read by the police, and they monitor every message or activity you engage in. But all these are speculations, and based on that, we can say you can be tracked on Kik.
Kik now clearly mentions in their policies that when you send a message to someone using Kik messenger, those messages are not stored on Kik servers at all! Kik does not store your phone numbers or the content of your messages, which makes it impossible for the police to track cases related to child pornography, blackmailing, and other serious crimes.
Unlike other apps like Tinder or Facebook, where you can be tracked easily, Kik it's different. On Tinder, you have your name, real profile picture, and other personal information that can be used to track you, but on Kik, none of that is possible.
| RECOMMENDED DATING SITE | REVIEW | VISIT |
| --- | --- | --- |
| | Search everything about the person you are dating. Includes profile search, social media search, and more. | |
| | Includes full profile search, social media check, and more. | |
| | Includes full public records search | |
Can you catfish in Kik messenger?
As we mentioned above, anyone with a wifi connection can create an account on Kik and start chatting. You never know who is behind that screen because they can fake their identity and become anyone they want to. There is no verification system on Kik that can give you some important information or hint at whether that person is real. If you have ever logged into chatrooms online, you might be familiar with the concept that you can be anyone on the internet.
Catfishing on Kik can happen and happens all the time. You can send photos to a person, letting them believe that this is you when it's actually not true at all. They will have to believe that because there is no profile picture or other sign that can prove your real identity. Catfishing has been around since the creation of dating apps, and Kik, as is so popular right now, is no exception to catfishing.
In short, yes, you can fake anything on Kik, which can be used to catfish a person. There are fake camera apps out there that can show it's a live photo, but you can actually use a saved one from your gallery.
How do you know if someone is online on the Kik app?
Kik is all about being anonymous online. And because of that, they take the privacy of their users seriously. That is why there is no proper way to know the online status of a user on Kik. It might seem difficult because there is no sign of someone being online and there are no notifications either. So, how do you know if someone's online on the Kik app? Well, there is one method known as the S, D, and R features. These are:
"S means "Send." When you write a message and hit enter, the message is sent to Kik servers and a visible "S" is attached to that message, meaning it has been sent successfully.
D means "delivered." It will appear when your message has been delivered to the user but has not been opened yet. The receiver has got your message, but he will have to open it to change the status from D to R.
R means "Read." Simply, it means that the receiver has opened your message and has read it.
This is the most common way to know whether someone is online on Kik. When your message shows "R," It means the user has read your message and is available. If it's "D" even after a few seconds or minutes, it means the user is not active yet.
How do you stop bots on Kik?
The easiest way to stop bots is to ignore them or report them on Kik. If you have got a message from a bot, you can click on their profile picture, display name, click on the three vertical dots, and submit a report to Kik security. Just follow these steps.
Tap Report User
Choose "This is a spam bot"
Tap report and block
You can also report them using from new chats list.
Open your chat
Tap Ignore
Click report and block or just report if you are using an Apple phone.
Tap this is a spam bot
Tick report and block
Takeaway
Now you know all about Kik scams and how scammers do their shady business. Kik is a powerful and famous messaging app and because of that, you have to be wary when you wander there for chatting purposes. Be aware of these scams, take my advice, and protect yourself from any horrible incident that can harm you. Also, share this with others so your friends, family, and other people can be safe from falling victims to Kik scams.
Real people chat differently than scammers. Always remember that. Their messages are written scripts and most often have grammatical errors. So watch out for those shady messages and suspicious links.
| RECOMMENDED SCAM DETECTION SITE | REVIEW | VISIT |
| --- | --- | --- |
| | Search everything about the person you are dating. Includes profile search, social media search, and more. | |
Like this Article? Subscribe to Our Feed!
Ruth is a life coach who specialises in finance, relationships and career development. Outside work, she loves writing novels and guides for personal development.