Dating Security/Hookup ID Scams in 2022: Things to know and Protection
With online dating booming worldwide, dating scammers are also finding a way to lure online daters. Even though most dating sites have implemented the use of a hookup id to minimize the risk for users, it is evident that fake hookup ids still exist. As a result, people have fallen into the hands of these scammers and lost their money and identity.
That is why we are here to enlighten you about online dating scams, how to protect yourself when looking for love on a dating platform, and much more. Stay tuned!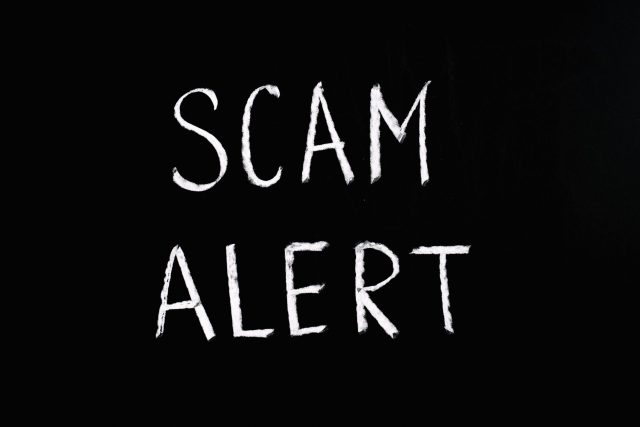 | RECOMMENDED SCAM DETECTION SITE | REVIEW | VISIT |
| --- | --- | --- |
| | Search everything about the person you are dating. Includes profile search, social media search, and more. | |
Things To Know about dating security hookup ID scams
Finding a life partner has become easy through online dating sites in the current world. You only need to find a legit site, create an account, and interact with people from different parts of the world to find your perfect match.
However, online dating has its share of risks. Most men and women have lost hope in finding love due to what they went through on some dating apps. This is because scammers have also found their way to con innocent online users.
Therefore, it is essential to stay alert when using any dating site because some are not legit. Online dating scammers are working hard to get your personal information and even steal money from you.
What is a hookup Id?
Before we get deeper into hookup id scams, you could be wondering what a hookup id is?
It is a verification process done by dating sites and apps to enhance the security of online users. This online identification system helps online dating apps check if their members are using their legitimate identities and are clean without any misconduct records on online dating sites. Other people call it a meetup id or dating id.
Most dating sites and apps use hookup id because it is a recognized method that ensures safety in online dating. It helps to differentiate between real and fake online daters.
To get a hookup id on an online dating website, you must complete the identity verification process. This is to prove that you are not misrepresenting your age and name. Besides, it shows that you are not using fake photos on your profile, and you have no online dating criminal record.
If you want to avoid online romance scams in 2022, get verified by your dating site. It will protect you and help you find other genuine members. As a result, you will enjoy online dating security that keeps you from scammers, catfishing, or physical harm from people you meet on online dating sites.
How hookup security id work
A dating id does the same function on all legit dating sites.
When you sign up for one on an online dating platform, they will check your name and age. This is to prevent minors from joining dating sites.
Then, the photo you upload on your profile will also be checked. This helps dating verification sites know whether the picture you have uploaded is from a camera or you have just downloaded it online. Besides, they will check if the photo was shot recently or not. As a result, the site will know if you are using your real photos or not.
Once the dating app has done a multi-step verification process on your details, it can verify or reject your profile. They can reject your profile if you are on the sex offenders register or have committed other online dating offenses.
Why do you need a hookup verification?
You could be wondering why you need an online dating identity verification in the first place.
As you have seen earlier, online dating scams are happening daily, and they aren't far from the online dating app you are using. Besides, safety should be your number one priority when looking for a partner on online platforms. Therefore, doing a personal verification is a perfect idea to avoid being prey.
Secondly, hookup verification takes away the uncertainties of online dating. It allows you to meet with other genuine single people looking for love. As a result, you can meet your partner quickly because you know they are also genuinely looking for a partner.
Third, dating verification helps you have confidence in people you meet online. You will interact with people you know nothing about on dating sites. However, when someone is verified, you can have the courage that they have a clean background. Therefore, you can have a secure casual dating arrangement if you like them.
Finally, even though not all dating sites allow this, most of them will only let verified members see your profile when you are verified. This will protect you from romance scams.
In a nutshell, dating id verification is crucial to any online dating user. This is because online dating sites and apps are full of fake people, especially on free dating sites. On such platforms, members are not monitored and verified, and therefore anyone can sign up to fulfill their selfish goals.
How to get a verified dating id
Do you want a verified dating security id to keep yourself away from scammers?
It only takes a few minutes to get your date id through dating sites.
You need to get to a verification site offered by the dating app you prefer. Once you get there, create an account. Creating a dating profile should be free of charge, and you should never sign up with a site requesting a fee. However, some dating sites may require you to pay a subscription fee overtime to access special features.
Besides, you will only be required to fill in your username, password, and email address during this process. However, some sites may require other personal details like age and photos.
The dating site will then go through your application, and if you meet their criteria, you will get your secure hookup id. Most dating sites will attach a badge against your username to prove your verified status.
The Hookup ID Badge Scam
Since online dating has become popular, most dating apps require you to verify your identity because more fake hookup id providers are finding ways into these platforms.
First, they will work towards gaining your trust. Once they win you, they will start selling you a fake hookup id. However, you can spot a fake and a real hookup id.
5 things that can raise your eyebrows when looking for a legit hookup verification
1. A request for very personal information
Even though an online dating app requires personal information like your name to get your id, some requests are too private.
If a hookup id provider asks you for your birthdate, pet's name, complete address, or first school, please never give them. People have been involved in romance scams that led them to life losses.
Scammers asking for such details may steal your dating profile, email, bank account, or social media. This is because such personal information is the one you use to change the passwords of your online accounts.
2. A request to send a payment for your meetup id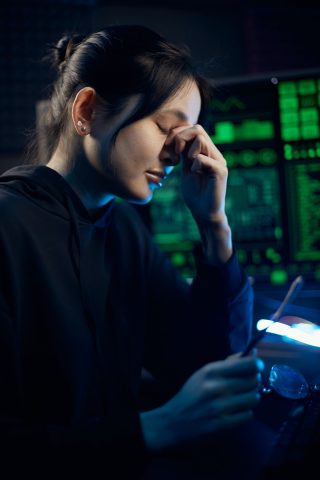 Another scam for hookup id sites is asking you to buy a hookup id. The con will request you to message them via email or any other platform outside the dating app. Then, they will ask you if you have your hookup id.
If you are a new online dating user and have never heard of it, they will deceive you into buying one. Hookup id scammers will ask victims to send their payments via western union or other online money sending platforms. Others may request you to purchase a prepaid card and send them the card details.
As you start dating online, never send money to anyone you have just met on dating sites. Besides, legit hookup id sites do not request a fee for your id. Finally, a meetup id is not a physical card but an online dating profile.
Therefore, when you meet a random stranger online asking for money, please ignore them. They can withdraw money from your bank account once they have your payment information or use your credit card details to settle their huge bills.
3. Fake websites
A genuine hookup site offer provider's official website for you to get your hookup id badge. Therefore, when someone sends you a link to get your id, you should check it before signing up.
First, check if the link is secure or not. A safe link has a lock before the website URL. Besides, those without the lock use HTTP and not the secure HTTPS, meaning any information you provide on that website is not safe.
Also, check on the grammar of the person contacting you. It sounds petty, but research shows that people from non-English speaking countries or where English is not the first language do 90% of romance scams.
4. A request for a subscription
This is another trick used by scammers with fake profiles on dating sites. They will request you for a monthly or yearly membership for a hookup id.
Always know that there are no subscriptions for the online identification system required. Once you have verified your identity, that is it, and there is no fee charged. However, some online hookup sites will charge you when you do background checks for more than one person.
5. A request to download certain software
Never accept downloading and installing a program sent by a random stranger online. Scammers giving fake website hookup ids will request you to do so for them to gain access to your computer or mobile phone.
Once they access your device, they can steal any information and files they want. As a result, they may gain access to personal information such as bank or credit card details and steal money from you.
Therefore, never allow anyone you meet on dating apps to connect or control your computer. A real hookup id verification site doesn't need access to your device to complete the verification.
Spot an accurate hookup id site with the following features
➢ Have the correct verification process
Legit dating apps have one process to verify identity. They will only ask you for your name, address, and age and not other personal details.
After providing those personal details, you will upload a photo of your national identification document or driver's license.
Once you have done the above, they will conduct a multi-step verification process, and once it is complete, you will get your verified hookup id.
Therefore, please run away if you find verification sites asking for money to process your own hookup id.
➢ Have a secure website
As we said earlier, fake online date IDs come from websites without a lock icon before the website's URL.
Therefore, before you click a link sent to you to get your hookup id, confirm if it is using HTTPS first.
➢ It is for a lifetime
A true hookup personal verification happens once in a lifetime. Once you provide the required details and verify your dating profile, you don't need to do it monthly or yearly.
Online dating scams will lie to you that you will need to pay a subscription after a certain period to keep renewing your online profile. That is a lie, and you shouldn't fall for it.
➢ Have positive reviews
Before you buy an item online, you usually check on reviews from other users first—the same case with a hookup id.
Before you sign up with any website claiming to be a hookup id badge provider, check on its reviews on google first. Go through the ratings from other users.
If it is a legit company offering online dating services, you will find positive feedback, but if it is a fake one, you will find all manner of complaints.
If you want to see whether a hookup id website is legit, type 'hookup id reviews' or 'is meetup id legit' on google.
How dating scams work
Romance scams on online dating apps begin like any other relationship. The scammer uses a dating platform's system to get a fake profile.
Once they have an account, they start looking for victims they can easily lure into their traps.
However, the scammer will tend to move very quickly regarding emotional affection. They will start saying that they love you within a short period.
Once you fall into their love scam, they find something they can con you with, like stealing money from you or hacking your hookup profile.
After they have gained what they wanted, they will instantly close the account they were using to avoid being caught.
6 Tips on how To Protect Yourself from Security Dating Verification Scams
Dating apps are full of fake people looking for someone to steal money from or cause harm to them. Therefore, you should protect yourself during your online interactions to avoid falling for romance scams.
However, you cannot protect yourself well from a sex offender on a dating site unless you know how to spot them.
Here are the signs of online dating id scammers to help you;
1. Profess love quickly
One of the main tricks that scammers, such as associated sex offenders, use is expressing their love in a short period.
When you meet them, they will express strong emotions so that they can win your heart. They are not doing so because they love you but because they want to get some personal details. They may also do so to access answers to security questions that you use to lock down your social media accounts.
2. Ask for money
Another sign that can help you identify a romance scammer when you meet online is a request for money.
They will claim that they have an emergency, hospital bills, or some travel needs.
If you meet someone telling you, 'I need money to support a sick relative' or 'I need some startup money for my business, they are looking for a way to steal from you and then run away.
3. Lure you outside the dating site
Romance scammers understand that it can be challenging to steal from you when interacting on a dating site, especially if you have a verified status. As a result, they will convince you to leave the dating app and use a personal email or instant messaging to keep the conversation going.
You may not see it as a red flag at first but be cautious with such requests. The scammer may use your email address or phone number to access your personal information.
4. Plan to visit but never show up
When dating online, another sign that can help you identify a person using a fake hookup id is their promise to visit you that never come true.
The scammer will plan the visit well but cancel it at the last second every time. They will claim that they have gotten an emergency like a sick relative or a business loss.
The exercise will also be accompanied by a request for a short-term loan. For example, they can say 'I really wanted to come and meet you, but I cannot buy my plane ticket because my mum is sick. If you can buy me a ticket, I will pay you back. All I want is to see you.'
5. Use fake dating hookup ids
Romance scammers use fake dating IDs to avoid being caught. First, their profile will have a few images or ones from a model or stock photos.
Also, they will be working or living in a different country far away from where you are. They can also claim to be in military deployment in another country.
Finally, they do not link their dating profiles to their Instagram or other social accounts. They may also lack a dating security hookup id.
6. Won't accept video chat completely
Another thing to alarm you when dating online is when your match is never willing to appear in a video chat or make excuses that their camera is broken. Besides, a catfish will never appear on a video chat because they use fake hookup profiles.
Although some people may be shy from appearing on a video chat, that should not always happen. If a person claims to love you, they should be able to overcome that shyness and show up for a video chat after communicating for weeks.
Learn these 8 ways to protect yourself from online dating security scams?
You can use several tips on dating websites to avoid the dangers of online dating security scams. These are;
1. Don't give personal information to strangers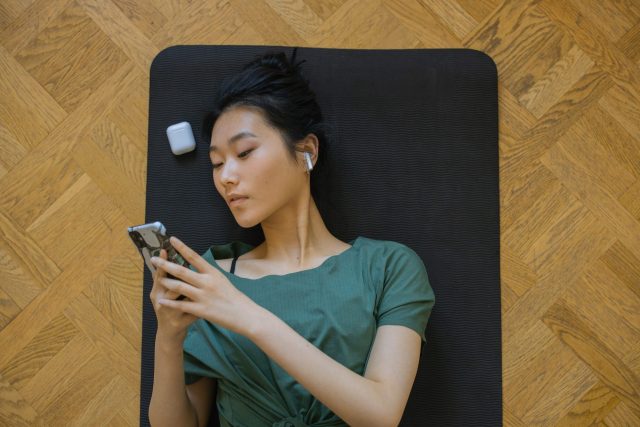 One of the best ways to protect yourself from a sex offender or other dating scammer is to be careful with your personal information. Maintain reliable data such as your bank details, complete address, and other personal data with yourself, and don't disclose them to anyone on dating apps.
It may sound simple to implement but scammers easily lure people into their trap. They will convince you that they need that information to process your dating id and instead, use it for their benefit.
2. Never use external systems to verify your hookup id
It is good to do identity verification but only on your dating platform's system.
Never use an external system to verify identity because you may end up in the wrong system. If a stranger sends you a link to verify your dating id, please don't use it because it is probably a scam.
Scammers give links leading you to websites where they can access your personal information. And once they get this data, they use it to steal your dating account or even money.
3. Check on the verification status of the people you are interacting with
As you interact with people on dating websites, please take note of their identity verification status. Are they verified or not?
Even though this is not an immediate red flag because not all dating apps require you to verify your identity, verification is critical.
However, if you are on dating apps where identity verification is available, ask your date if they are verified. It helps both of you to interact with peace of mind knowing that the other person is genuine.
4. Use reputable dating sites
Due to the booming of online dating, scammers have taken advantage of this opportunity to establish fake dating apps.
Therefore, sign up with reputable dating sites that are well known globally. Besides, use their messaging services for interactions.
Do not agree to switch your interactions to text, phone, or social media so quickly. This is because romance scammers will request you to interact outside an online dating platform so that they con you. When you accept their request, they will start asking for money or other favors.
5. Take things slowly
Another way to uphold online dating security is to take things slowly. Don't be desperate when looking for love on dating sites because you may be frustrated.
When you meet a potential partner, please get to know them better by asking them questions. Such interactions will help you mark any red flags before going too far with the relationship.
Finally, don't be in a hurry to request something that suggests you have fallen for the other person. Take time to learn them before deciding to make the relationship more intimate.
| RECOMMENDED DATING SITE | REVIEW | VISIT |
| --- | --- | --- |
| | #1 Dating Site. Largest active member base at 16 million. Free to try! | |
| | An innovative new matchmaking service designed for sophisticated and ambitious professionals of all ages in the US. ! Free to Try! | |
6. Do not send money or reveal your credit card details
Most romance scams involve money. Scammers usually lure you to send them money because they have issues to sort out. Some even pretend they are willing to visit you but don't have a flight ticket.
When you meet a person online who requests you to send money for whatever case, please don't because it is probably a scam. Also, avoid sending gift cards.
Lastly, never disclose your bank details to anyone on dating sites. They may use this information to drain your bank account.
You can quickly note a scammer who wants to steal money from you because their language is the same.
Here is an example of a script they use for id verification scams;
(message starts)
Thank you customer we will process your Hookup ID Verification. You need to send the payment of $150 via wire transfer or western union to
FIRSTNAME:
LASTNAME:
COUNTRY:
ADDRESS:
Note: Be careful of the spelling of the name when sending it.
As soon as we receive the payment, we will process your Online Security ID within 2-5 hours and send you a copy of your Online Security ID to your email.
Please send us the receipt after you send the payment. Thank you.
(end of message)
7. Cut off communication if you suspect someone is a fraudster
You can notice some things in a person, and you start guessing that they are scammers. If someone requests you to take your communication outside the verification site, asks you to send them money, or their profile looks too good to be true, kindly run for your safety.
You should immediately cut off any communication with them because you are dealing with a scammer.
Besides, report to the dating site about them to avoid another person getting into the scammer's trap.
8. Alert a family member or a friend if you agree to meet a prospective partner
Never agree to meet a person you have never met before without informing a person close to you. This is because you never know if they are genuine or not.
Besides, meet in a public place and not in a private place. Some online daters have ended up in the hands of sex offenders who have ruined their lives.
It is also not advisable to travel overseas to meet someone you have never met before.
I am a victim of dating verification scams; what do I do?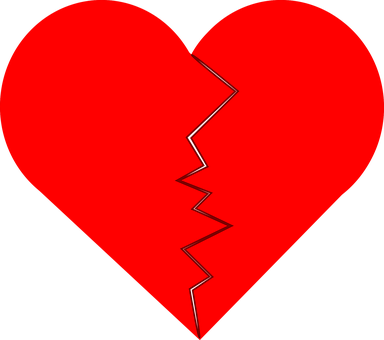 Sometimes, even after practicing the safety tips, you may end up in the hands of scammers.
One of the biggest tricks of romance scammers is opening an account with the name of a famous person, and then they misspell their name slightly.
Then, they will contact you, and because you know this famous person, you think you are speaking to them. And before you realize it is not the real person, you could have lost your money.
In such a scenario, it is essential to report the scammer immediately to the dating site authority for action to be taken.
Besides, don't quit online dating because not all dating apps host scammers. Again, pay more attention to your online interactions and take things slowly.
FAQs
Who should sign up for a hookup id?
Dating sites allow all legit online dating users to verify their identity to prove that they are legit. Also, you can do a background check for your dates to ensure that they are also legit.
Is a hookup the same as a meet-up, dating security, and dating verification id?
Yes, all these terms mean the same thing depending on the dating platform. Besides, romance scammers try to confuse people with them.
Is secure hookup id free?
This is a common question among people planning to get a hookup id. It all depends on the verification sites because some offer free trials while others provide paid ones. In general, paid verification sites charge about $5 to $45. On the other hand, other sites may not ask you to pay but provide personal information or ask you questions like your job.
How do you know if your match has a hookup id?
It is essential to know if your date is verified or not as you interact. Ask them for their hookup id username and search them on the website to see if they have a hookup id. They can also send you the link to their profile.
What can hinder me from getting a verified hookup id?
Some acts can prevent you from getting verified. If you use fake or altered photos that do not represent you, your account will be rejected. Also, arrest due to any online fraud activities, misrepresenting your age and name, or being charged guilty of any online dating crimes can hinder your verification.
Can I get a hookup id without the background check?
No, dating sites do not verify online users without performing a background check. Besides, you have to pass it to get your id.
Who should use a hookup id?
All people looking for dates on online platforms are encouraged to use verified dating accounts. This is for their safety from romance scammers.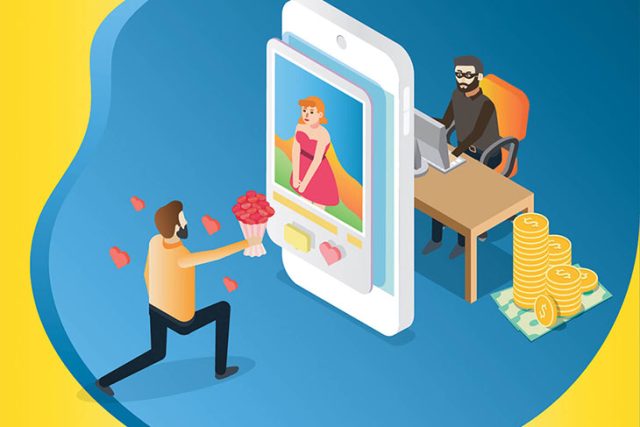 Wrap Up
Dating online has become more popular than ever before. Both young and old are joining dating sites and apps to find their life partners.
On the other hand, romance scammers have found a place to con people on these platforms. They will come to you asking you if you want a verified hookup id. And if you are new to online dating platforms, you can fall into their trap.
A hookup id is an online identification system required to protect your online interactions and not a physical card. Therefore, anyone requesting you to send them money to process this id for you is a con.
Do not agree to share personal information like your credit card information with strangers online. Also, do not accept to work with any hookup provider asking you to move your conversation outside an official dating site. This way, you will avoid falling for romance scams and enjoy dating online. And in case you